With multiple features introduced over the years, LinkedIn has become a globally widely used social media platform. To maintain its position as the preferred network for hiring managers and job searchers, LinkedIn is continually adding new features. It has released many features over the past few months that can assist its users in connecting with a more extensive network and making an impression.
To help you stay updated, we have included some powerful LinkedIn features in this post.
22 Powerful LinkedIn Features
Most LinkedIn features your privacy, save time, build your network, advance your professional objectives, and help people pronounce your name correctly. Excited already? Let's explore the main features of LinkedIn and a ton more that you did not know!
Connections Controls
Ever feared that your rivals would steal your customers, partners, or staff members? With the ability to control who can view your connections on LinkedIn, you have the choice to stop this from happening.
It lets you stop rivals from stealing the beneficial connections you've developed and cultivated over the years.
Visit your "Settings & Privacy" page. Choose "Who can view your connections" from the "Visibility" option. You can set "Only you" as the visibility setting for your connections.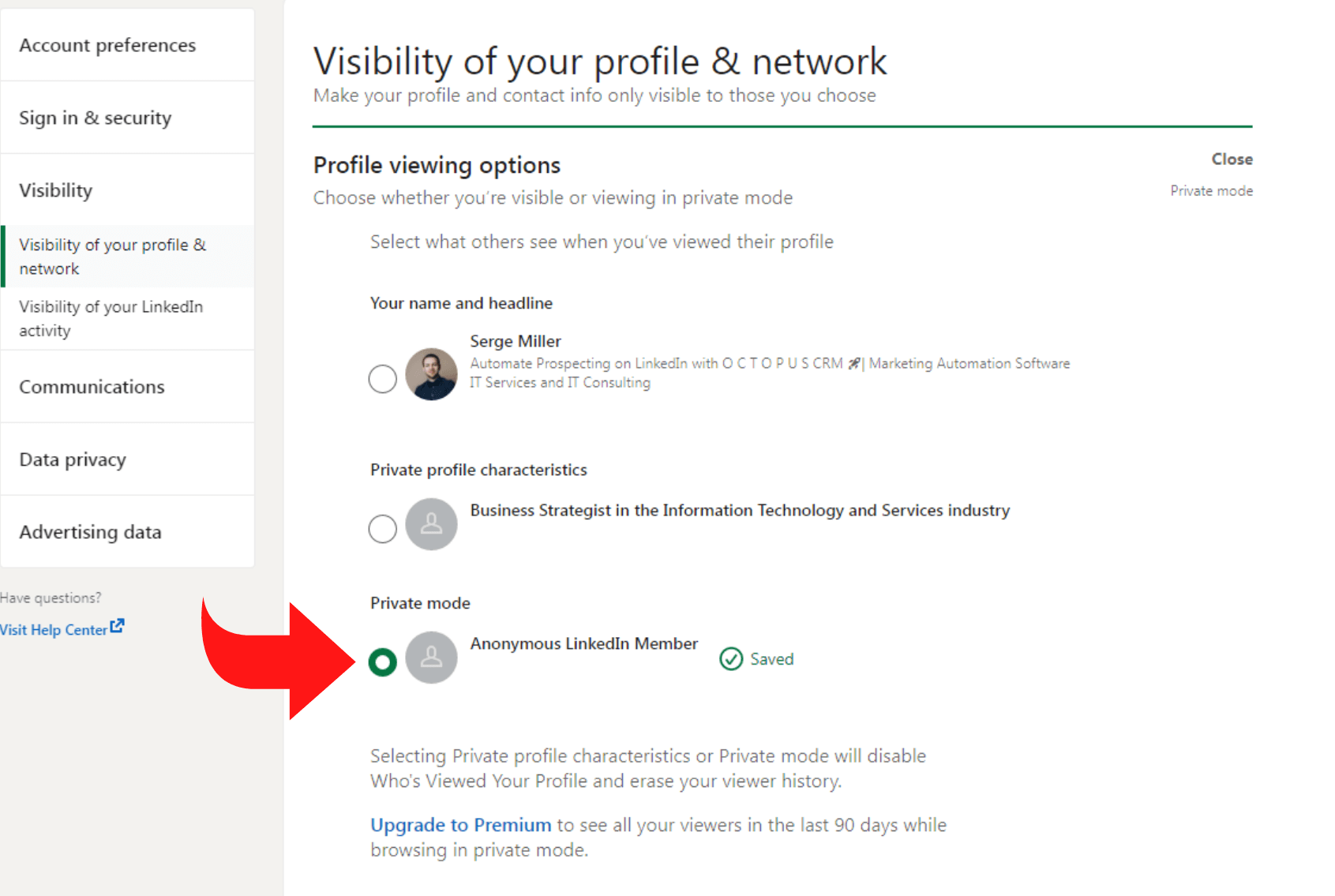 Export Your Connections
To stop organizations from selling contacts to other businesses and utilizing LinkedIn users' email addresses for marketing purposes, LinkedIn temporarily deleted this feature from its website.
Many members, however, voiced complaints and asked LinkedIn to restore it. Yes, it did!
With this key LinkedIn feature, you may effortlessly export your connections from LinkedIn to other contact management platforms. You can download the spreadsheet with all the contacts in CSV or VCF format. The contacts' names, the names of their current companies, and their email addresses will all be on this list.
The following is how to export your contacts:
From the menu in the top navigation, select

My Network

.

Choose Connections, and then, in the top right, select

Manage

synced and imported contacts.

In the box labeled

Advanced Action

on the right, choose

Export contacts

.

To obtain precise information about your connections, you may also use filters.

Choose

Request Archive

from the menu after selecting

Download

more extensive data archive.
LinkedIn Stories
LinkedIn stories are an excellent feature to engage the audience. You may quickly upload your photographs or videos to LinkedIn. They are 10-second photo clips or videos to which you can add text, music, gifts, filters, emojis, and other effects. These LinkedIn stories are a quick and exciting method to publish professional developments on the platform that is the hub of professional activity, LinkedIn.
Your LinkedIn stories will appear at the top of your feed once you have finished publishing them. These stories are only available for a day. You must upgrade if you currently have a basic LinkedIn account because this functionality is now only available to premium members.
Multimedia
LinkedIn's multimedia features are unbeatable. By adding them to your profile's Summary and Experience areas, you may use photos, whitepapers, presentations, and other forms of performance evidence to strengthen your brand messaging. It is crucial to include videos because it allows you to engage your audience emotionally.
Only 10% of those who issue connection requests have these features on their profiles. As a result, your multimedia profile will be even more noticeable and help to provide life to your brand.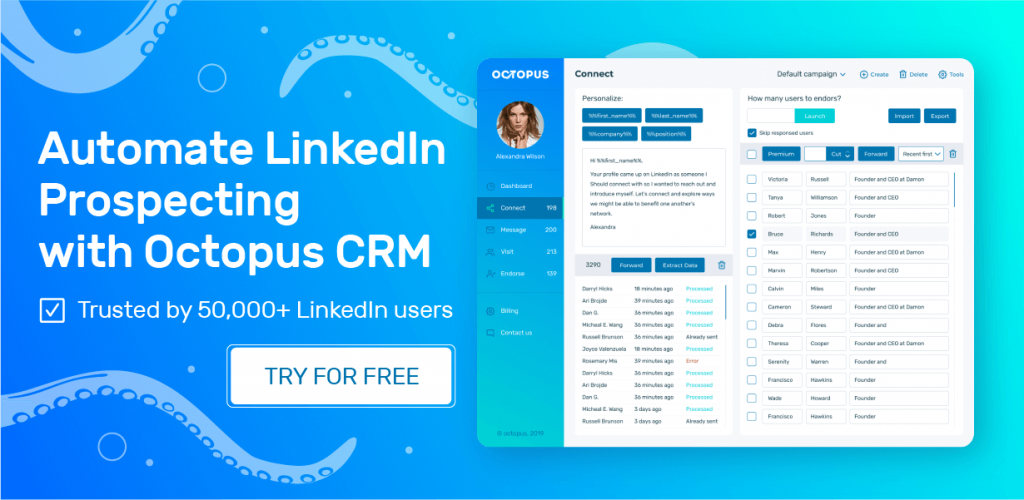 Customized Notifications
In our digital lives, we could all use less clutter. People place various values on information regarding their professional networks. Getting lost is simple with all of the LinkedIn notifications you regularly receive. You have more control over LinkedIn's various notification settings.
You may view activity regarding the content you have posted, your account, and your connections on LinkedIn's Notifications tab. You can also access timely and pertinent notifications about your network.
Notifications can help you discuss and connect with new employment chances, learn about job listings you might be interested in, know who you are meeting with next, receive updates when a friend starts a new job, and much more.
Live Videos
On LinkedIn, you may now stream live from your page, profile, or event. But you have to be qualified to use this new LinkedIn function. The requirements include three things:
a following or connection base of at least 150 people;

recently shared unique content on your profile or page, which could be text, images, articles, or videos;

a proven track record of your compliance with LinkedIn's Professional Community Policies.
LinkedIn Showcase Pages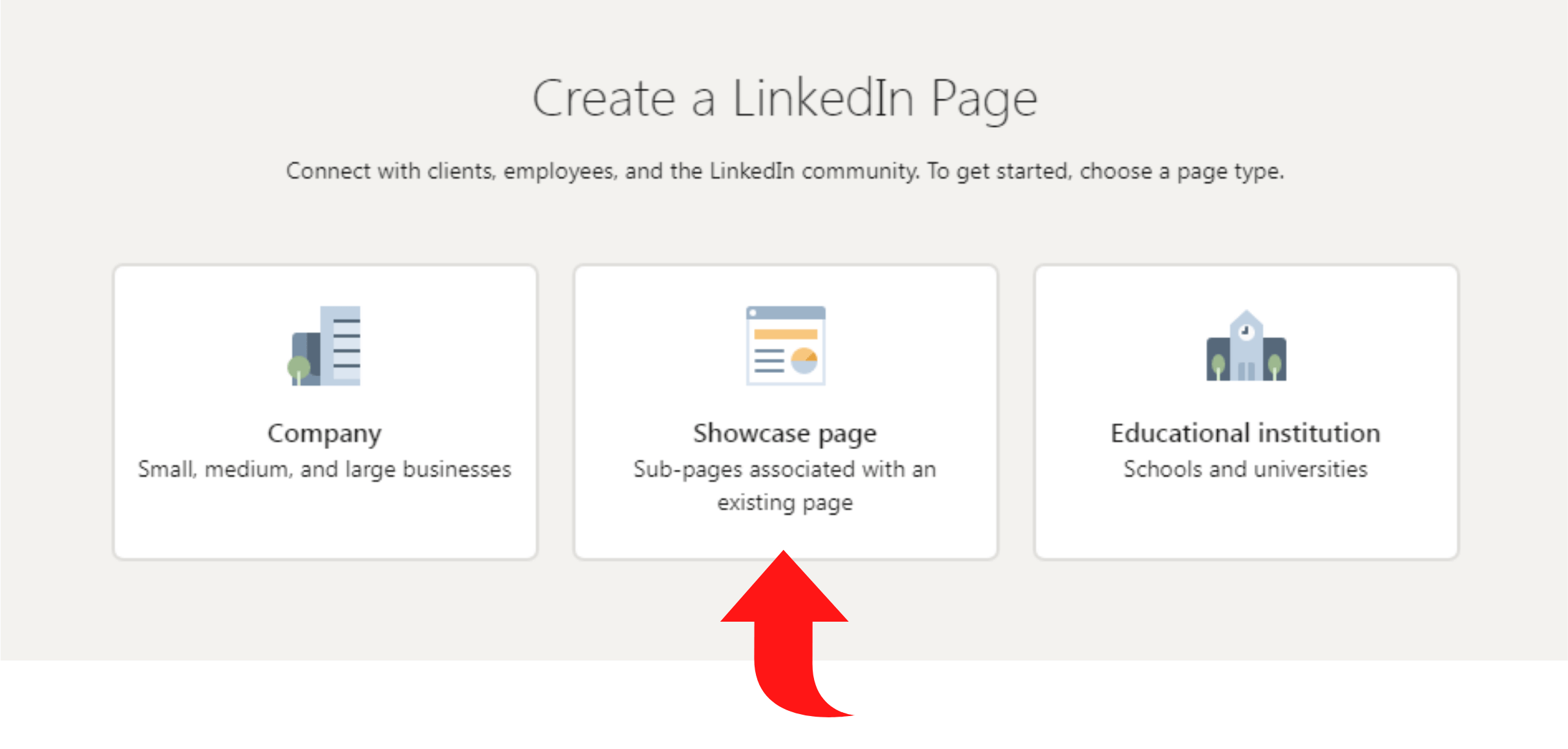 Using LinkedIn Showcase Pages is the ideal technique to divide your incoming LinkedIn traffic. Making a showcase page will assist you in developing a company unit that directly relates to a specific target market.
By allowing you to create individual pages that concentrate on particular items, product categories, and services, this LinkedIn feature enables you to target various buyer personas.
Users of LinkedIn can follow particular display pages without needing to follow a business's home page or other showcase sites. Additionally, you can alter the page following the actions and preferences of that specific audience.
Save Your Searches
You can invest a lot of time in LinkedIn searches for lead-generating activities. You can look for potential leads to connect with or include in your InMail marketing.
LinkedIn allows you to save your searches, so you don't have to start a new one every time. Users can keep their LinkedIn learning programs, posts, and job searches. Search alerts will send an email reminding you when someone meets your saved search parameters.
Select the Save search option after searching to access it later conveniently. Additionally, you may opt-in for this feature to receive email alerts weekly or monthly whenever a new network member or position meets your stored search criteria.
LinkedIn Polls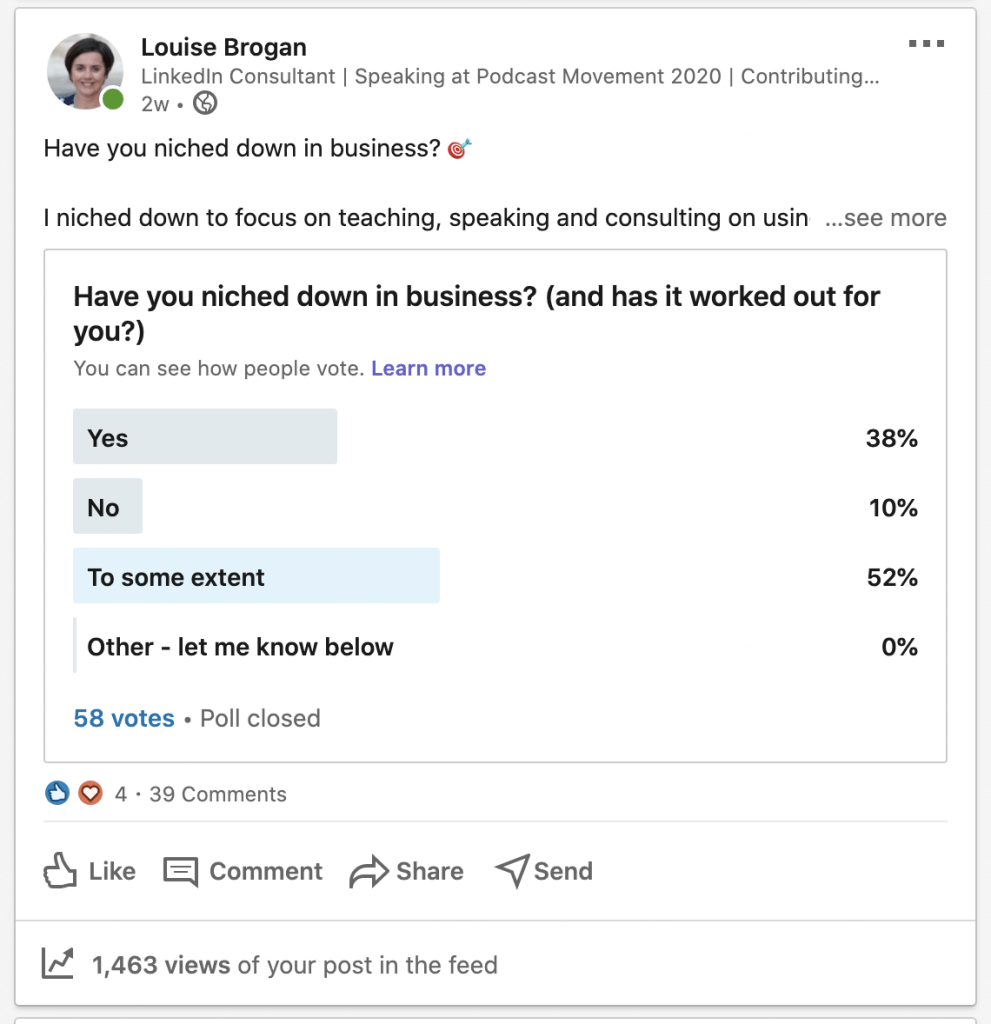 You want to sharpen your marketing insights, right? So why not think about using LinkedIn polls? LinkedIn polls are a must-discuss topic while discussing LinkedIn features. Utilize the strength of LinkedIn polls' findings. Increase your level of engagement by conducting polls.
Make a simple poll with two to four alternatives. You'll be able to check the percentage as soon as your audience begins voting. Make your post more engaging by using LinkedIn polls.
Blog
The long-form publishing platform on LinkedIn is revolutionary. With a built-in audience of more than 330 million people, it makes it simple for you to express your ideas about your areas of expertise. With this feature, your profile becomes your personal media hub, giving you a fairer playing field to share your opinions and creative ideas.
Account Targeting Feature
Account-based targeting is the process by which a company's marketing and sales teams develop a coordinated plan to tailor a company's marketing message and target the accounts most important to your brand.
For B2B marketers on LinkedIn, the account-based marketing function holds enormous potential. It offers a vital method for managing account-based marketing initiatives. Brands can share customized information with specific leads on LinkedIn rather than publishing it for a general audience.
Knowing precisely who the consumer is and where they are in the sales funnel is necessary before you can target them with relevant communications.
LinkedIn Creator Mode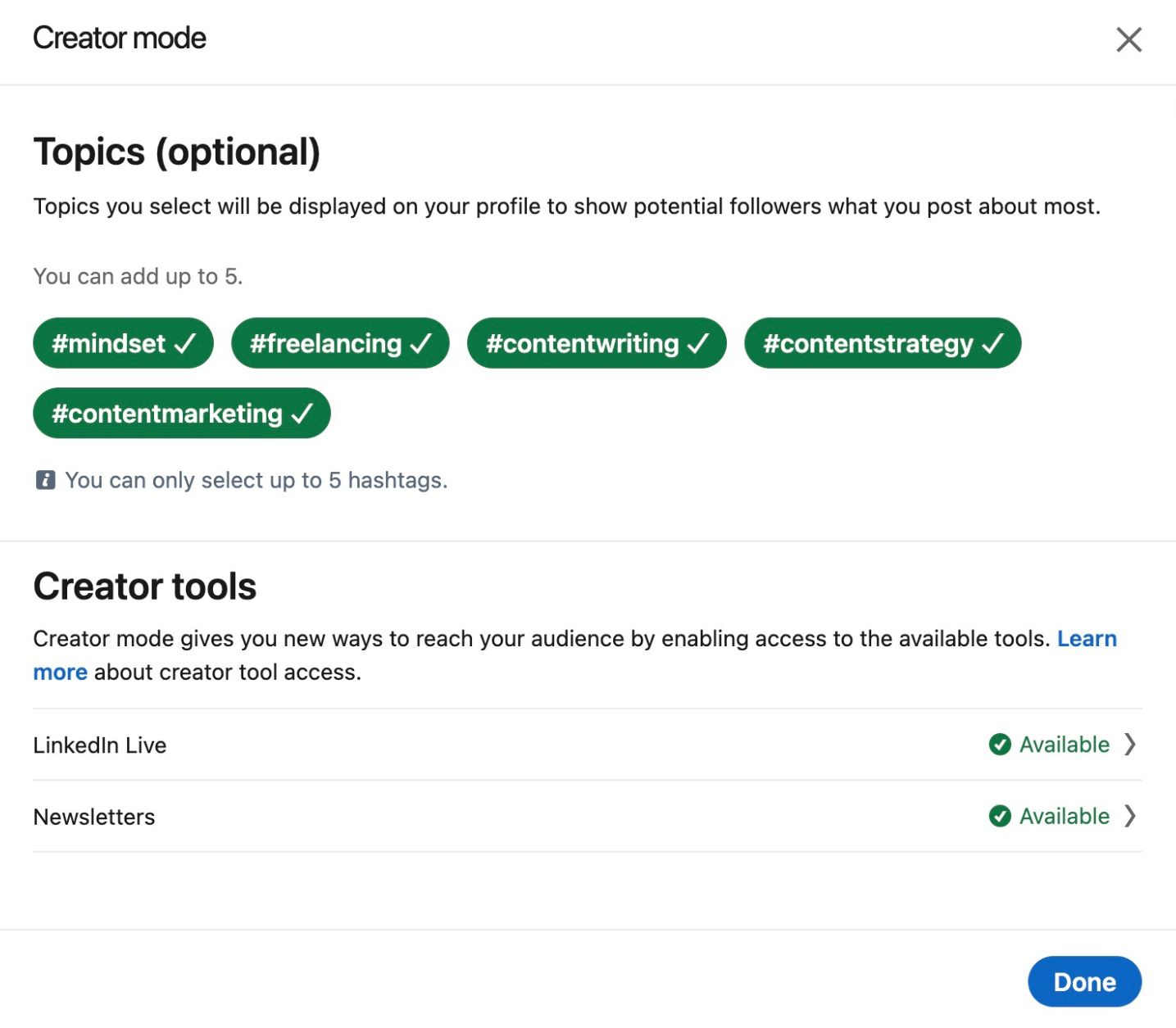 LinkedIn is the place to be if you love to write exciting and educational material for professionals. More people are creating on LinkedIn thanks to this useful LinkedIn Feature. By using tools that will assist you in producing content and managing your audience, Creator mode enables you to expand your audience and grow your network.
Viewing Profiles While Hiding Your Identity
Thanks to one of the most useful LinkedIn features, you can see who viewed your profile. However, looking through every view, you can find certain anonymous prompts only visible to specific people.
Here's what you should do if you want to look at some profiles but wish to remain anonymous. When you examine their profile, hide your name, business, or other information.
Look for the Visibility of your profile & network on the Settings & Privacy tab, then click. After seeing their profile, a pop-up window allowing you to choose what other people see will now appear. Choose the option you want, then save the changes.
Send Messages Without Connecting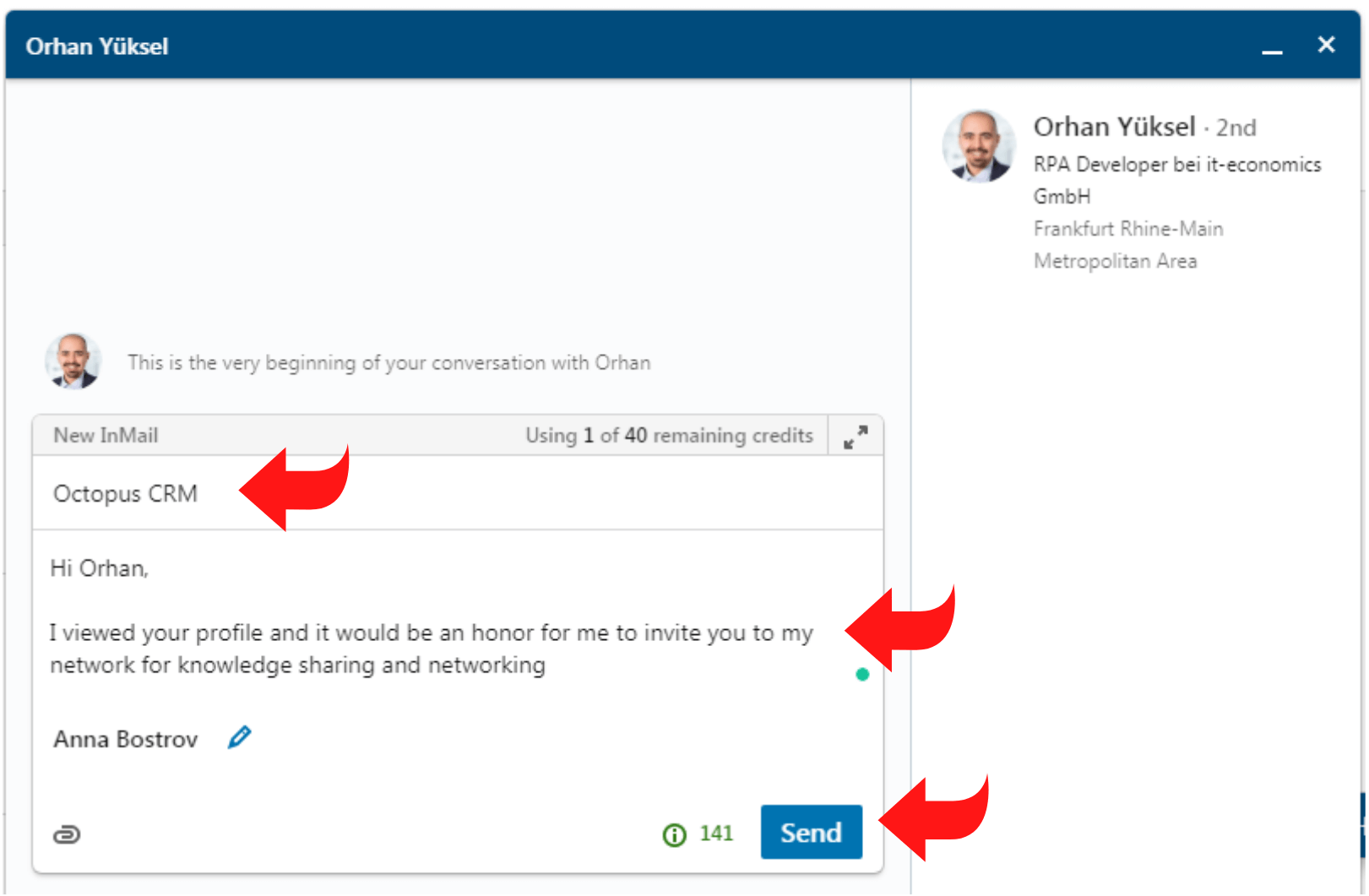 Only your connections can receive messages from your free LinkedIn account. That implies that you must send a connect request to contact someone with whom you are not already connected.
However, what if you still want to send someone a message even though you don't want to connect with them? One option is to join a group where the person you wish to contact is already a member. Another is to sign up for LinkedIn Premium, which gives you access to additional tools like InMail.
You will be able to mail any user outside of your network using this, even if they are not a part of the same group as you. However, it's advisable to save this choice when essential because InMail messages have a specific limit.
LinkedIn Reactions
Tired of the same old responses? LinkedIn generates unique and distinctive responses. The first LinkedIn comments are currently appearing. React with a "heart" to show your love, "clap" to recognize any milestone or accomplishment, "curious" to express your curiosity about a thought-provoking notion, and "insightful" to indicate an innovative idea. Improve your LinkedIn reactions by being more creative and expressive.
Reordering Endorsements
LinkedIn endorsements, according to everyone, are absurd. You can arrange your abilities in any order you like, even if LinkedIn's default configuration lists them in descending order depending on the number of endorsements each has earned. The ten most crucial talents to reaching your goals should be your focus. Rearrange your recommendations, so your profile only displays those ten ranked in order. It reveals to readers what you do well.
Carousel Images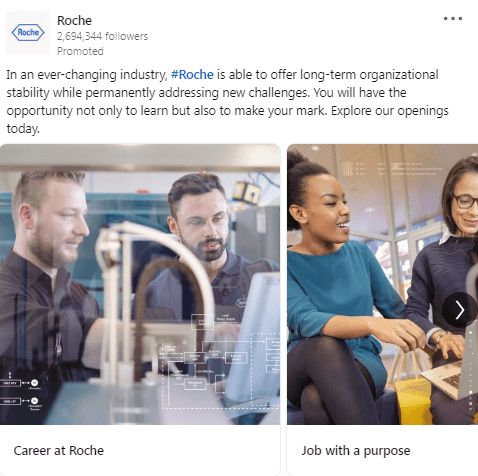 The document-sharing feature is one of the key LinkedIn features that allows you to share a carousel of photographs on your LinkedIn post. These postings are an excellent method to keep your readers interested while telling a visually inventive story in just one post. A carousel post stands out on LinkedIn's feed because of its attractive visuals and photographs, which work on desktop and mobile devices.
Publish Media on Your Profile
You can post various media items on your profile on LinkedIn, including presentations, videos, documents, and images.
Your LinkedIn profile becomes even more authenticated when you add such media items to the Featured, Education, and Experience sections. It enables you to display examples of your previous projects and efforts.
Select Edit profile from the menu to add media files. To add media in various formats, discover the appropriate options by clicking the edit icon in the upper right corner of each section.
Name Pronunciation
LinkedIn's new "name pronunciation" feature allows users to upload audio clips of themselves pronouncing their name to their profile. It is essential because it shows your commitment to upholding a diverse workplace.
Given how diverse the working world has gotten, this element is essential. As a result, we frequently deal with people from various cultural, linguistic, and racial origins. Additionally, the pronunciation of a single letter might vary dramatically throughout cultures. While correct pronunciation is basic, it's also essential for creating a positive first impression.
Featured Posts
You should highlight your most significant successes on your LinkedIn page so potential employers and clients may see them immediately. Because of this, LinkedIn developed a Featured area where you can directly highlight your best articles and achievements beneath the About section.
Links to external websites, articles you've written and published on LinkedIn, and LinkedIn postings you've shared are all great additions. Additionally, you can upload media, including pictures, movies, documents, and presentations.
Dark Mode Feature
Do you wish to relax your eyes? Now it's not a big deal because LinkedIn has a fix for you. LinkedIn recently announced the dark mode, following Instagram, Facebook, and Google. You can now examine your white material against a black background since it will be more comfortable for your eyes, especially in low-light conditions.
Well, one thing to remember is that even though LinkedIn has introduced this feature internationally, it could not be accessible everywhere.
Therefore, we have outlined the procedures below to change your settings to dark mode.
On your LinkedIn homepage, select the

Profile icon

.

From the dropdown menu, choose

Settings & Privacy

.

Select Display from the

Account Preferences

section.

Select

Dark Mode

under

Display

and then click

Change

.
Merge Your Inactive Accounts
People with inactive accounts with numerous unused connections can benefit from the merge account option.
Numerous of you might have multiple LinkedIn accounts. Any number of things could be the cause, including mistakes made by you or your team or items that were inactive for a while.
But the issue arises when many of your connections continue to contact your dormant account or the email address you are using to open a new LinkedIn account connected to the inactive account.
This LinkedIn tool will help you in that situation. It enables you to close the inactive account and provides a simple method for transferring your previous connections to your active account.
Conclusion
Keep up with the most recent updates to LinkedIn's platform because the company is constantly growing. It is adding new features and tools to improve prospecting and marketing outreach for strengthening B2B connections. One of its most popular features is the carousels that allow you to add graphics to your profile. It also breaks large chunks of data into digestible and easy-to-understand information.
Related articles:
Why You Need Octopus CRM for Small Businesses
Why You Need Octopus CRM for Sales Teams
Why You Need Octopus CRM for Marketing Agency
Why You Need Octopus CRM for Recruiters
Be sure to utilize these powerful LinkedIn features for networking. Besides, you can even integrate third-party tools to automate the entire process. These apps automatically send connection requests and messages to boost your professional network. It also assists you in keeping up with trends and improving your LinkedIn marketing.