Despite being the second-most popular social media platform in the B2B sphere, LinkedIn's business features are underused. A prime example of this is LinkedIn's showcase pages.
If you have multiple buying personas, showcase pages on LinkedIn are a must-have for you. The innovative LinkedIn showcase pages features allow brands to have a leading company page alongside separate showcase pages for particular products/services.
LinkedIn showcase pages contribute to your business's internet marketing strategy and help improve brand visibility. Here we've created a comprehensive guide to learning the benefits of LinkedIn showcase pages and how you can use them to connect with your target audience:
What is LinkedIn Showcase Page?
LinkedIn showcase pages are add-ons that focus on your brand's products to connect with specific buyer personas.
Showcase pages on LinkedIn enable you to build in-depth content, a personalized buying experience, and specific offerings for multiple buyer personas.
Let's discuss the top types of LinkedIn showcase pages:
•  Product-Focused Showcase Pages
If your products offer benefits for specific target markets, LinkedIn's showcase pages help you showcase your items to those groups.
•  Event Showcase Pages
If you host annual conferences, regular events, seminars, or training workshops, a showcase page is an excellent way to promote LinkedIn members.
You may even leverage your showcase page to connect with people interested in the topics you cover.
The Benefits of LinkedIn Showcase Pages
Let's discuss the pros of using LinkedIn's showcase pages:
Create a Clutter-Free and Neat Look
If your company sells various products and services to unique buyer personas, then using showcase pages is an excellent way to create separate messaging to reach the audience.
This way, you can ensure a neat and clutter-free company page.
Drive Engagement
You might have noticed that your unit messages rarely sound right for the brand's main page. LinkedIn showcase pages enable you to post personalized and frequent messages targeted at a specific audience segment.
This way, you can successfully and effectively distribute content to the audience you want to attract.
Foster a Following of Qualified Consumers
LinkedIn allows customers to follow showcase pages how one would follow a brand account. This way, users will receive updates about the showcase page.
Thus, creating a LinkedIn showcase page allows you to foster separate follower communities to distribute messaging effectively.
Engage with Specific Customer Engagements
If you want to encourage specific buyer behavior, the ability to clearly define your target audience and deliver the messaging to them can be priceless.
How to Use LinkedIn Showcase Pages
You may use a LinkedIn showcase page for various reasons, such as:
 

To manage several products or brands

 

To target and engage with different vertical markets

 

To connect with other regions using their native languages

 

To engage different business units and functions

 

To highlight various company initiatives
Tips to Create Showcase Pages on LinkedIn
Here's a step-by-step guide to creating your showcase page on LinkedIn:
Through LinkedIn's Home Page
Follow the steps to set up a showcase page on LinkedIn:
Click on LinkedIn's home page

Select the 'Work' button located on the top-right corner

Choose 'Create Company Page' and 'Showcase Page'
Click on the box requesting you to authenticate your right to create a showcase page
Select 'Create Page'
Through LinkedIn's Company Page
You must be your company page's admin to set up a showcase page on LinkedIn through the company page. After becoming the admin, follow these steps:
 

Click on your 'Company Page'

 

Select the admin view

 

Locate the 'Admin Tools' option present near the top right

 

Choose 'Create Showcase Page'

 

Enter the name of your showcase page

 

Select 'Create Page'
Features to Include on Your Showcase Page
A LinkedIn showcase page must include:
To distinguish different showcase pages, ensure that you come up with unique yet attention-grabbing page titles.
A good idea is to use your business's name as the prefix alongside a relevant keyword. Remember that LinkedIn only offers 100 characters for each showcase page title.
The tagline is present below the logo image and showcases the page name. LinkedIn offers you approximately 120 to define your product or service.
The Best Examples of LinkedIn Showcase Pages
The essential components of a good Showcase Page include strong visuals, good content, active social engagement, and regular updates. Followers will gradually increase based on the increased engagement in your posts. Based on a solid marketing strategy, it further boosts the content-focused pages in increasing visibility.
Following are the best examples of LinkedIn Showcase Pages.
Microsoft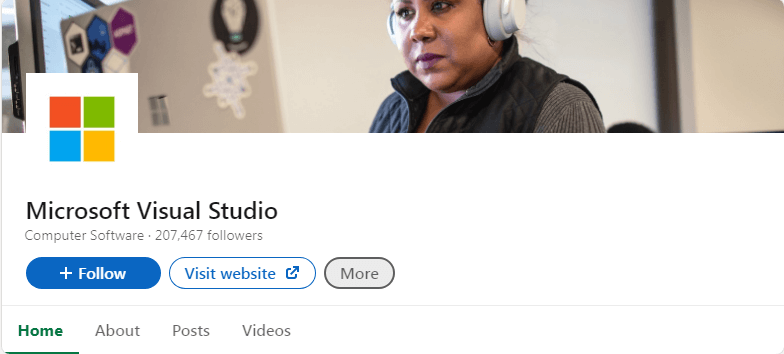 Microsoft products, including Office and Visual Studio, have the most popular Showcase Pages. It also has 12 more pages that display the products and services it offers.
The pages vary in approaches but unite under the brand. They update articles that describe the services and products and provide tips and helpful information to the readers stylishly. In some cases, Showcase Pages also offer information about business or tech events.
Adobe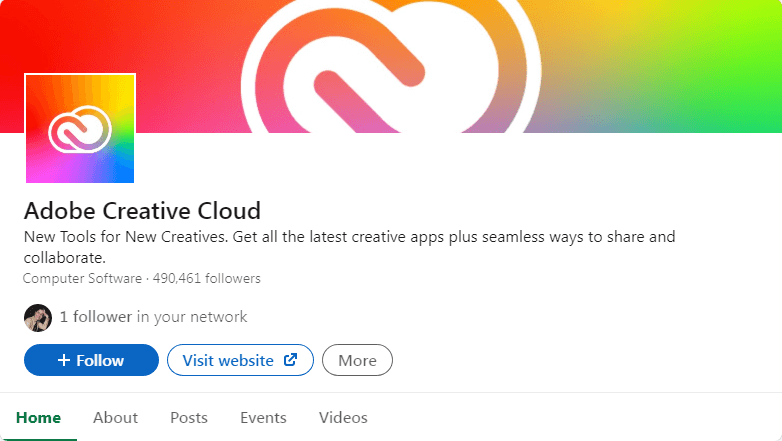 Since Adobe has different audiences for its Marketing Cloud, Creative Cloud, Digital Publishing Suite, and Echo Sign, creating separate pages was necessary. Adobe is the brains behind some famous software. Its Showcase Pages provide helpful information about the software, tips for using them, updates about the events, and more valuable information.
Salesforce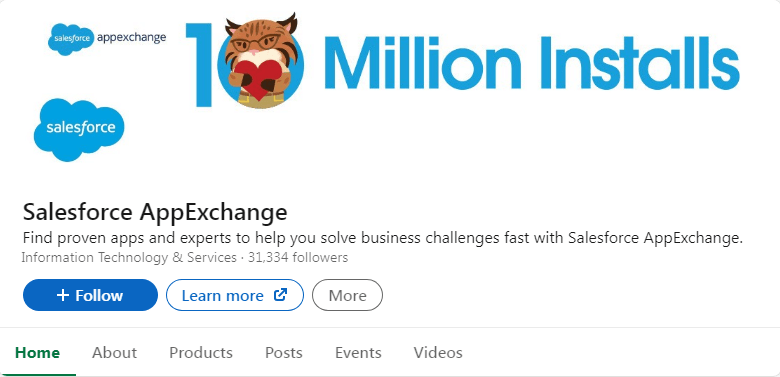 Since the company deals with Customer Relationship Management, it establishes meaningful connections with the audience. Salesforce has the following Showcase Pages.
AppExchange – app marketplace

Salesforce Partners – partner ecosystem for enterprises

Dreamforce – dedicated to the annual conference
While each of these pages connects with Salesforce in a meaningful manner, they all have different content and target audience.
LinkedIn Product Pages vs. LinkedIn Showcase Pages
LinkedIn Product Pages and LinkedIn Showcase Pages are different from each other. To understand its difference, let us review each of them separately.
LinkedIn Product Page
A LinkedIn Product Page highlights the products or services a brand offers. It narrates the company's story and posts content about the company.
LinkedIn Showcase Page
LinkedIn Showcase Pages are an addition to LinkedIn Company Pages. It allows you to create a content-focused experience for the target audience to boost your brand's social engagement. LinkedIn Showcase Pages help to build in-depth content and specific offerings for potential buyers.
How to Remove Showcase Pages on LinkedIn
LinkedIn does not allow removing Showcase Pages on LinkedIn; however, you can deactivate your Showcase Page with the help of its customer service.
To deactivate a Showcase Page on LinkedIn, you have to go to their help center and email them answering the following:
Who is the admin of the Company Page?

Who is the admin of the Showcase Page that you wish to deactivate?

Showcase Page URL

Reason for request
You will receive a reply where the representative will inform you about the status of your page.
Conclusion
LinkedIn has come up with some fantastic features that allow businesses to connect with potential buyers more effectively. It helps companies expand their reach and connect with a larger audience to cater to more users.
LinkedIn Pages have become a valuable addition for businesses where it helps them post content-focused information to create a community of followers. It also enables the brands to provide a personalized buying experience to their potential customers.