OCTOPUS CRM for LinkedIn works best for:

business owners
If you are using LinkedIn to build your brand, find opportunities or get some clients for your business, Octopus is all you need. Simply install this LinkedIn automation software, and we guarantee your business life will never be the same.

marketing professionals
Doing lead generation on LinkedIn? Octopus CRM simplifies all marketing efforts and saves you hours and hours of time. Reach out to thousands of prospects with just a few clicks and convert them into clients.

recruiters
Octopus works perfectly for recruiters and makes the process of finding appropriate candidates super easy. And what is even more important, it saves lots of time allowing you to focus on other tasks you have.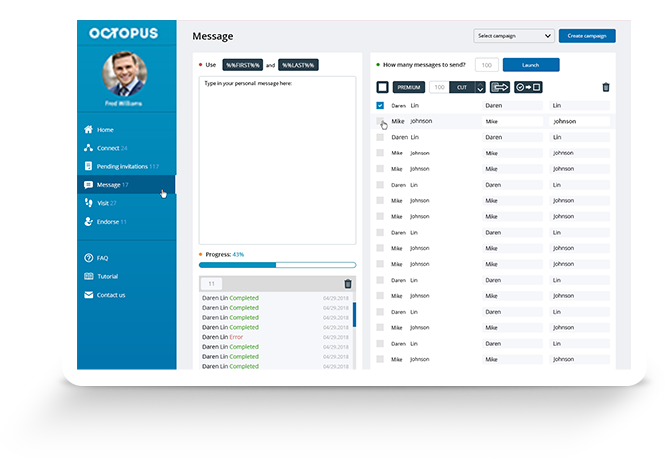 Automate and simplify your work on linkedin
Octopus is a powerful yet super simple autopilot for LinkedIn that automates your work and has a wide range of awesome features.
Send automated (personalized) connection requests to 2nd and 3rd level connections on LinkedIn
Message hundreds of 1st level connections in bulk
Automatically endorse up to 7 skills on profiles of your LinkedIn contacts
Visit hundreds of profiles automatically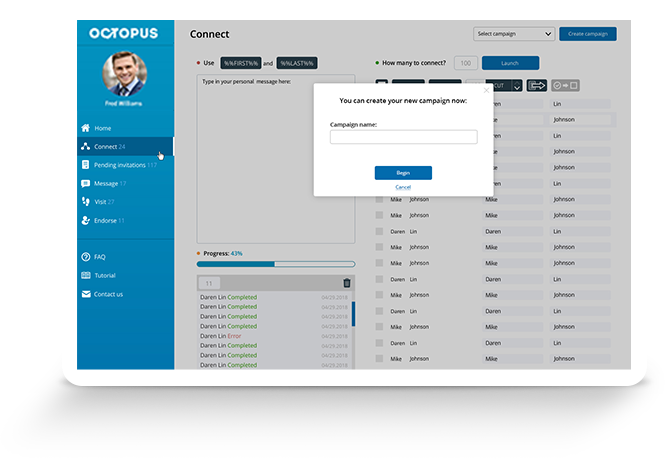 Build your marketing funnel on linkedin
Imagine you could automatically connect with your target audience, then send a "thank you" message once the connection requests are accepted, endorse a few skills to warm these prospects up and convert them into clients by sending follow-ups.
The software allows you to create your personal LinkedIn lead generation funnel. Add, remove and combine features quickly and easily, save all your prospects in your personal dashboard and start getting awesome results with Octopus CRM.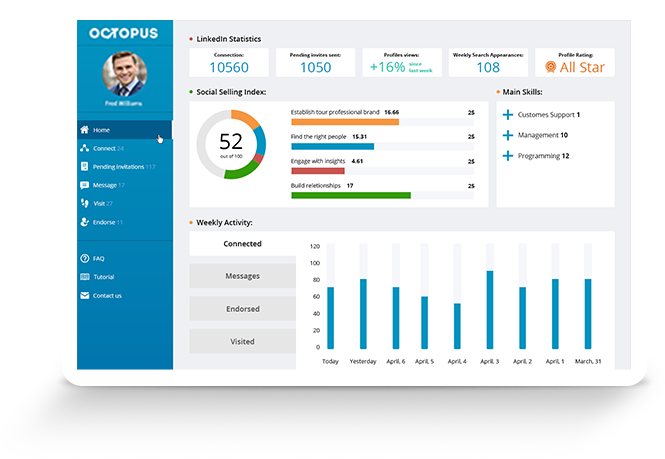 WATCH YOUR STATS AND EVALUATE PERFORMANCE
You cannot assess your marketing efforts without watching stats, which are so important these days.
Octopus CRM lets you observe various important metrics including your social selling index and the number of profile views & search appearances, control your daily activity on LinkedIn and more
Pricing plans
All plans come with a 7-day obligation-free trial. No credit card required,
unsubscribe anytime.
*By subscribing to our monthly plans, you agree to be charged every 30 days / 12 months (depending on the type of subscription you choose) unless you cancel your subscription.
What our users say
Trusted by more than 3,000 users in almost every industry and country.
"Awesome software! I have been doing marketing and sales prospecting on LinkedIn since 2016 and I wish I found this LinkedIn automation tool earlier."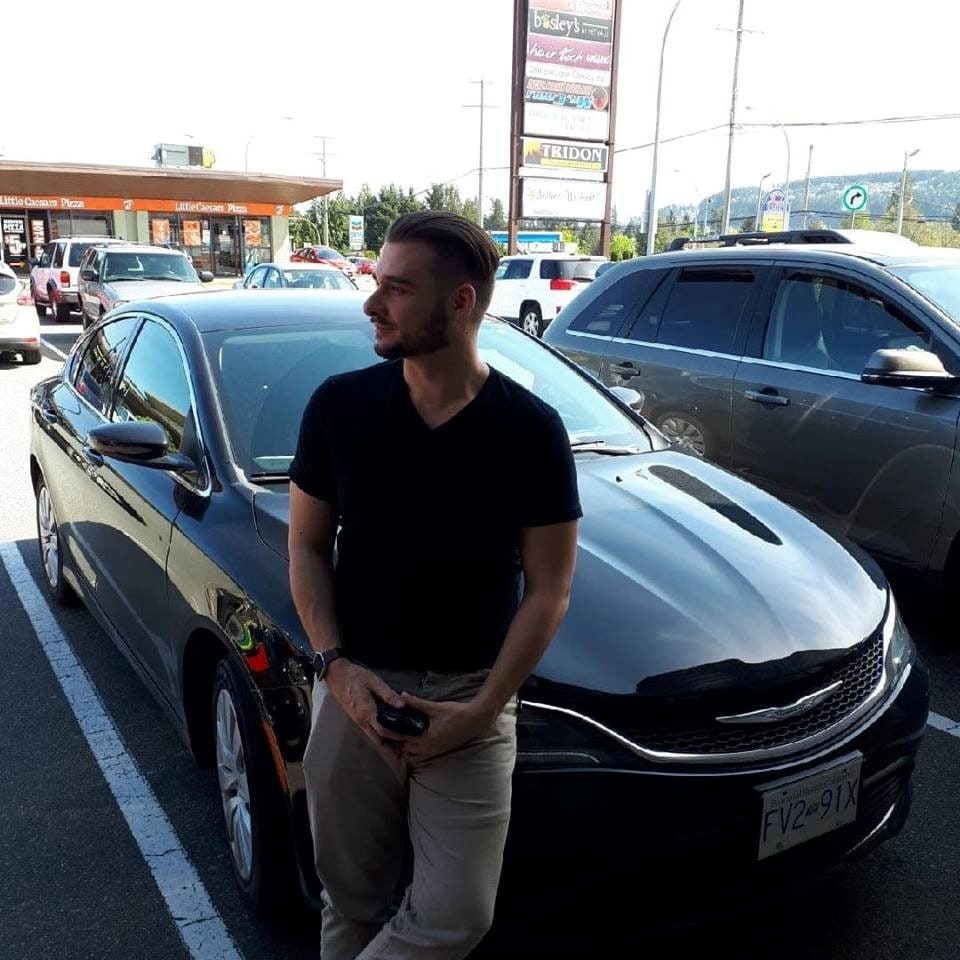 Devon Christopher
"I'm sooo happy with Octopus. The arsenal of features is simply incredible. Undoubtedly, it's much better than a full time assistant. "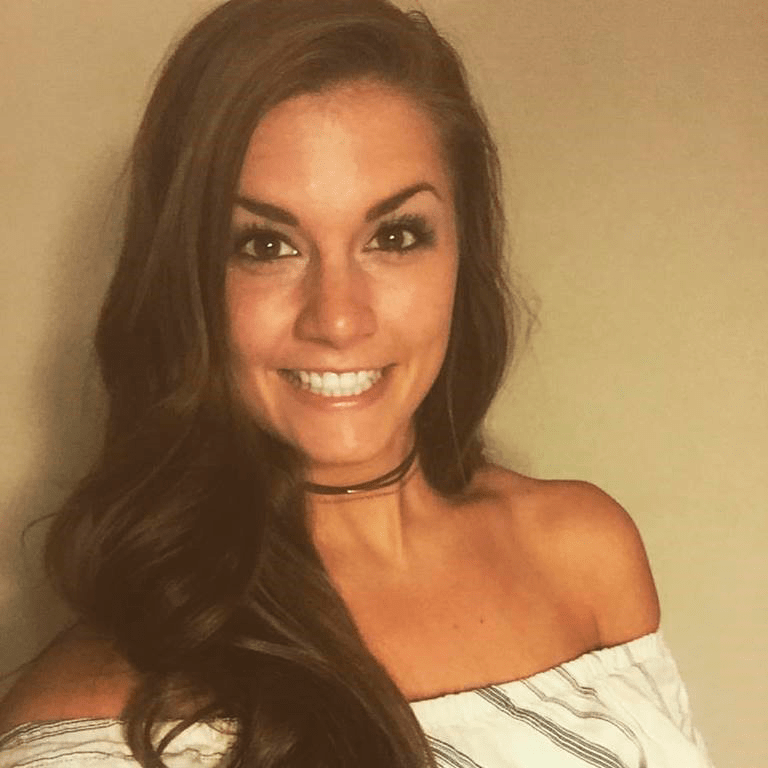 Audrey Bryant
"You guys ROCK! The prices are great and the customer service you guys provide is really good!"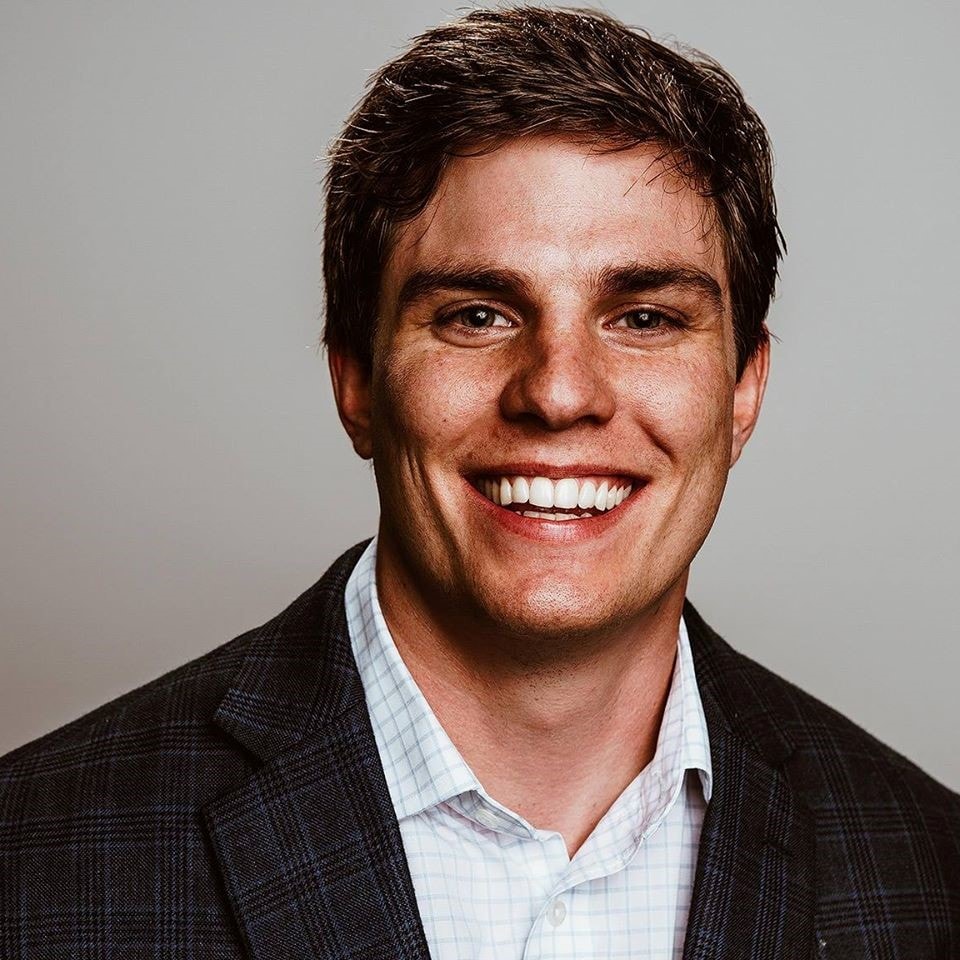 Preston Howard
Are you a digital marketing agency?
If you're managing LinkedIn accounts on behalf of your clients, use the link below to install an agency version of Octopus CRM: