Professional LinkedIn Profile Makeover
Stand out from the crowd, increase your LinkedIn profile views and grab attention with your new, eye-catching and high-quality LinkedIn profile.
For as little as 499 299 USD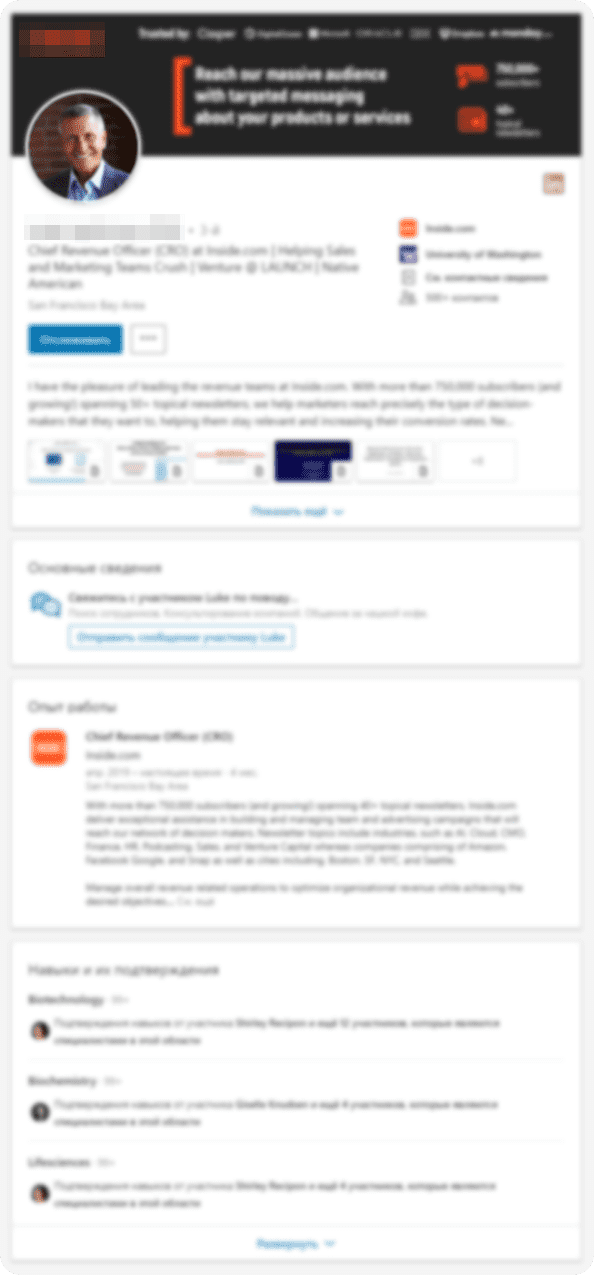 Amazing LinkedIn Profile Headline
- allows to establish credibility quickly and can increase search appearances by 200%
Custom Background Image
- make your profile more memorable with a custom image designed in your corporate style and colours
Content Rewrite
- get your unique, professional, SEO-optimized story in a manner that engages your audience & compels them to reach out to learn more.
Experience Optimization
- receive a copy that enhances & builds your professional reputation
Skills & Endorsements Overview
- let us get the right skills for your profile that truly embody your experience and value to your current career
4 reasons why you need this
Increases profile views
We'll help you appear in the LinkedIn search more often by optimizing your profile and adding relevant niche-related keywords.
Builds your reputation
Professional and eye-catching LinkedIn profile can boost your reputation and social presence.
Makes your profile look clean
You'll get a custom background image, crafted by our designers, to make your profile look amazing. Moreover, we'll make sure all other sections on your LinkedIn profile look stunning!
Boosts conversion rate on LinkedIn
90% of your LinkedIn efforts depend on the quality of your LinkedIn profile. Get more connection requests from your prospects with your updated LinkedIn profile.
Here is the process

Fill out a quick questionnaire
Once we get started, we'll send you a quick questionnaire to fill out, so we could learn more about you, understand your goals and deliver exactly what you're looking for.

Let us work on it
Now we are ready to get started! OctopusCRM team will craft all the content and images for your LinkedIn profile & upload it on Google Drive for you.

Upload the content and rock on linkedin!
It's time to make it happen! Since we do not ask for your LinkedIn credentials, simply upload all the content you'll receive from us on your LinkedIn profile and rock on LinkedIn!
Just a few success stories of our amazing clients
Thank you for the finished products. They are very good. I really admire your work!

Mike, CEO at First Response Staffing
I decided to give these guys a shot and see what is going to happen. I was pleasantly surprised by the quality of work they did for me. My profile looks amazing now! :)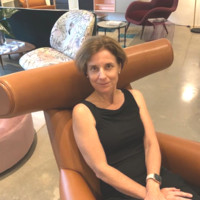 Rhiannon, Managing Director at Danish Design Co
There are over 500 million users on LinkedIn...
Do not get lost in the noise!