Your sales team puts great effort and time into successfully closing a deal. They must not only understand the unique needs of your customers, but they must also maintain data and follow-up. It means endless meetings, phone calls, and emails, which will only worsen as our prospect list grows.
It simply becomes too much for your sales representative to handle everything manually. However, using automation tools help you eliminate repetitive tasks and save your employees a significant amount of time.
Today we will talk about the best LinkedIn automation tools and how these tools help streamline the sales process while generating qualified leads and boosting sales. 
What is LinkedIn Automation? 
Did you know that, according to the most recent social media statistics, LinkedIn generates 80% of all social media leads? But how to make the most of this massive platform?
LinkedIn Automation tools enable you to automate your LinkedIn activity and generate new leads for your business. It allows you to import contacts into a system, schedule messages, and track responses. Moreover, you can also distribute your content to people you believe will find it interesting.
They help you publish material to the appropriate audience at the right time, maximizing your reach and opening doors to newer customers. Moreover, the best thing about LinkedIn automation tools is: they do a lot of crucial groundwork and automate repetitive tasks.
Importance of LinkedIn Automation for Sales Teams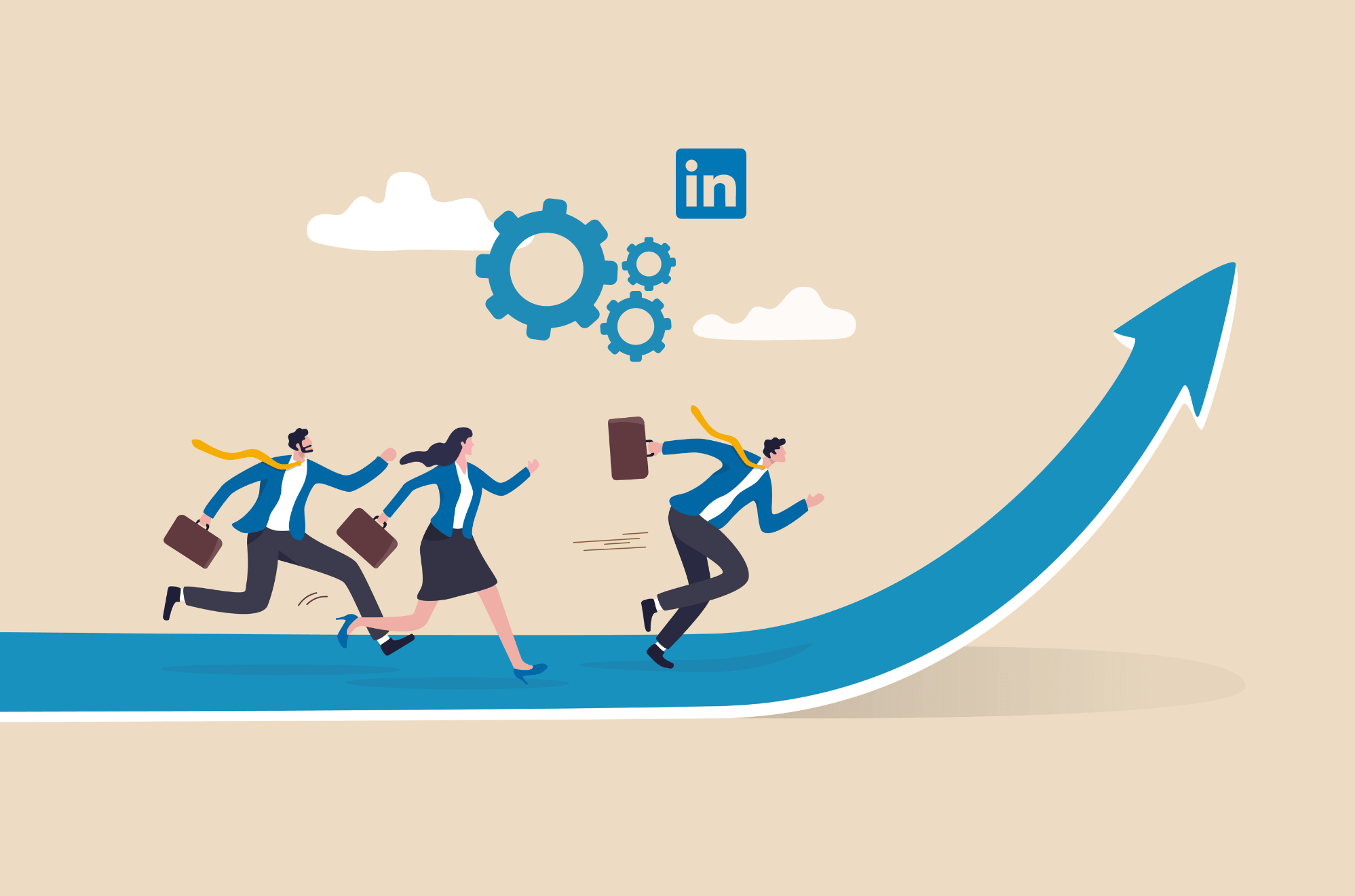 Integrating technology into sales processes can increase team efficiency by facilitating quick information access for sales reps. Additionally, it monitors your prospects to gather information about them and engage them to boost productivity. Furthermore, these tools also have the following advantages:
Marketing and Sales Alignment 
You can combine your sales and marketing automation efforts to align business objectives using one or more seamlessly linked pieces of software.
Going from marketing to sales-qualified leads will be more accessible and feasible if you automate your sales and marketing processes.
According to a study, marketing automation can increase sales productivity by 14.5% and decrease marketing overhead by 12.2%. Additionally, it could increase sales and assist you in drawing in better leads.
Track Sales Activities
Businesses cannot function without monitoring and tracking their revenues. Companies cannot determine if they are improving or declining if they do not monitor sales. Businesses may better track their sales and identify areas for improvement by measuring their sales.
Increasing Conversion Rate
Additionally, LinkedIn automation can make your staff more productive, raise conversion rates, and facilitate lead management.
Your automation solution can monitor leads, exclude prospective clients, and improve data consistency. It will enable you to retarget website visitors who don't convert using the information.
Boosts Sales Process Speed
Your sales process will go more quickly and with less chance of human error if you automate it. Using LinkedIn automation you can increase accuracy and save time without running the risk of mistakes because the slightest inaccuracy can result in significant losses for your company.
Reduces Response Time to Increase Customer Satisfaction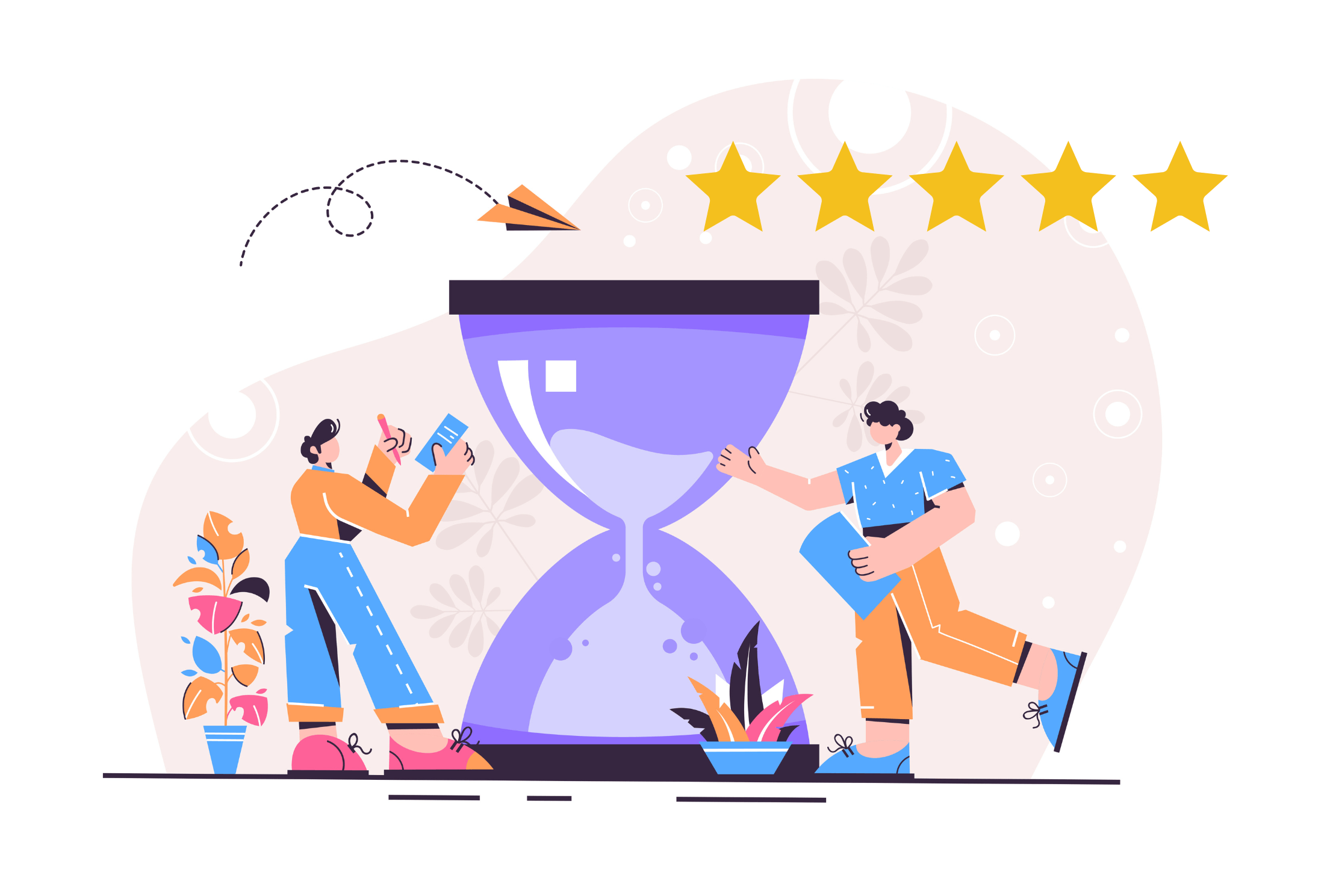 Automation shortens reaction times while accelerating the sales process. You can respond to prospects more quickly, prevent them from becoming irritated, and offer them the attention they require.
Additionally, you can increase conversion rates by making prospects happy with your prompt responses. Additionally, by attending to consumer complaints, you increase customer retention.
Manage Content Better
Any brand or company may draw potential customers in with the help of content. For enterprises, content management is essential. It enables people to provide information about their businesses and goods interestingly and informally. Sales teams put more effort into producing exciting content for the company.
They employ many techniques for producing material, including PowerPoint presentations, briefings, summaries, datasheets, and fact sheets. For the clients' progress and updates, they upload the data. A firm can reveal much more about itself by handling its content. Therefore, many businesses concentrate more on producing content for customer retention.
What is the use of Octopus CRM LinkedIn Automation Tool?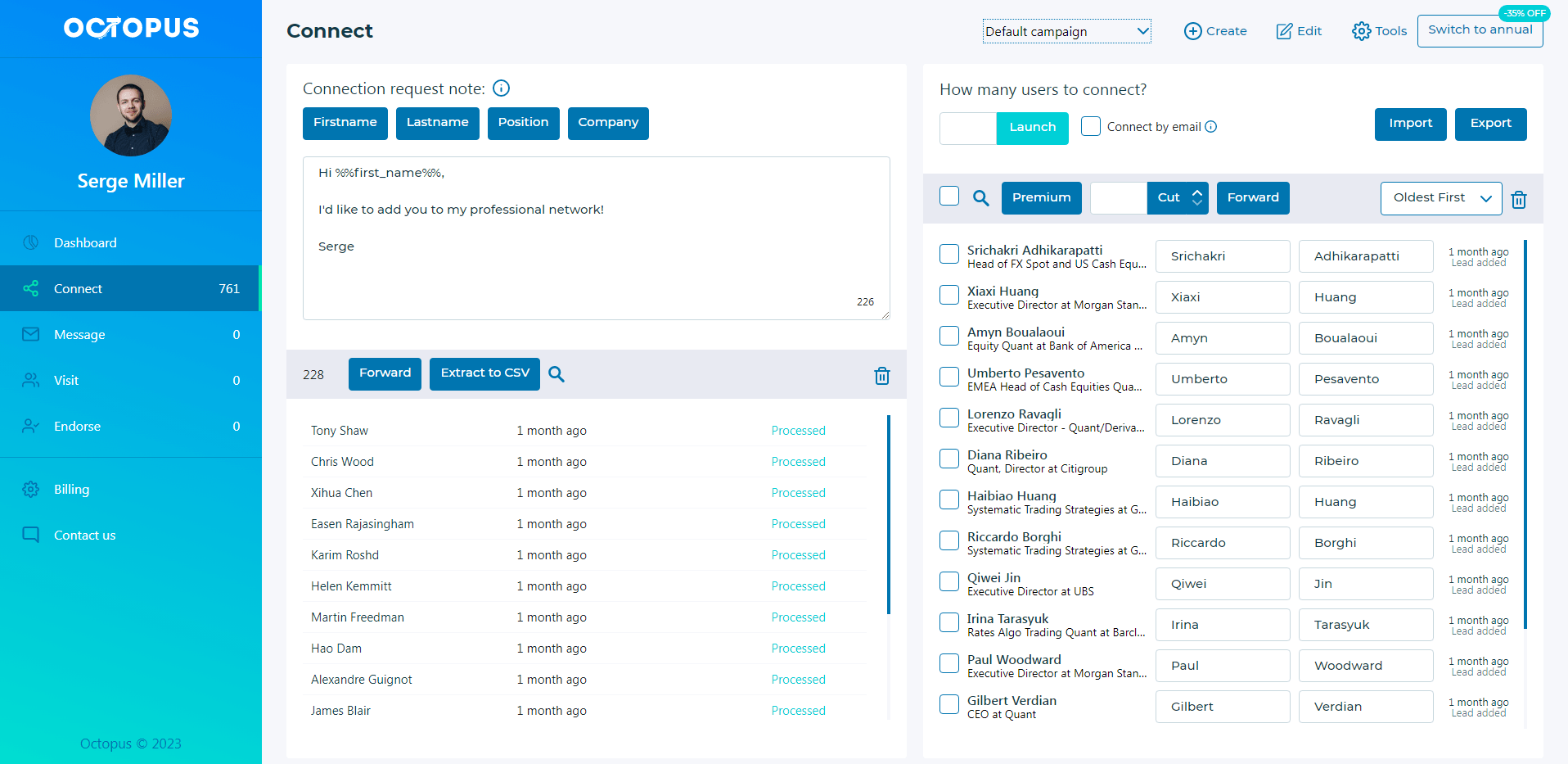 Even with your best efforts, just 24.3% of sales reps succeed in exceeding their goals. It measures how rapidly salespeople can reach their sales objectives while improving efficiency and productivity.
Unfortunately, salespeople only spend one-third of their time talking to potential customers. The remainder of the time helps them to cover additional administrative chores, including data input, research, and more. It emphasizes the value of sales productivity software that may automate time-consuming procedures so salespeople can concentrate on other critical administrative tasks while saving time.
This is where a customer relationship management product like Octopus CRM comes in handy – unleash sales solutions for LinkedIn. Acting quickly to avoid postponing agreements helps you stay in the lead. Employing a potent tool can assist businesses in overcoming productivity obstacles.
Integrating technology into sales processes can increase team efficiency by facilitating quick information access for sales reps. Additionally, it monitors your prospects to gather information about them and engage them to boost productivity.
Consequently, a customer relationship tool aids in the alignment of sales processes to achieve targeted outcomes. Furthermore, giving businesses a deeper view of prospects' likes, concerns, and preferences enables them to offer their goods and services more successfully.
Related article: Best Sales Automation Tools
The Benefits of Using Octopus CRM LinkedIn Automation Tool for Sales Teams
Automation is a great way to increase output, increase conversions and sales, and eliminate boring jobs like managing Excel files. By utilizing landscape sales strategies, you can conserve thousands of hours your sales team could spend developing relationships with leads. 
Send Automated Emails
Email writing takes up 21% of salespeople's daily time. It accounts for a sizable portion of their job. Wouldn't it be more beneficial if they used this time to engage with potential customers? It is feasible with email marketing automation. Email marketing automation can boost your lead generation efficiency by 451%.
Email automation enables you to establish workflows, categorize your target audience, and set up triggered emails instead of blast emails. Therefore, automation tools allow sales representatives to automatically personalize and schedule a series of emails for specific prospects at predetermined intervals. The system will send those emails at specified intervals. When a prospect responds, you can remove them from the sequence, so the system doesn't send them any further automated emails.
Automates Daily tasks
Data entry, invoice, appointment scheduling, and report creation are time-consuming and demanding for sales representatives. You can automate these operations with a decent automation solution. For instance, it will automatically generate reports, schedule appointments using calendar invites, log calls, and other data into the lead profiles, and undertake lead research. Consider the time and resources these chores will save you!
Lead Prospecting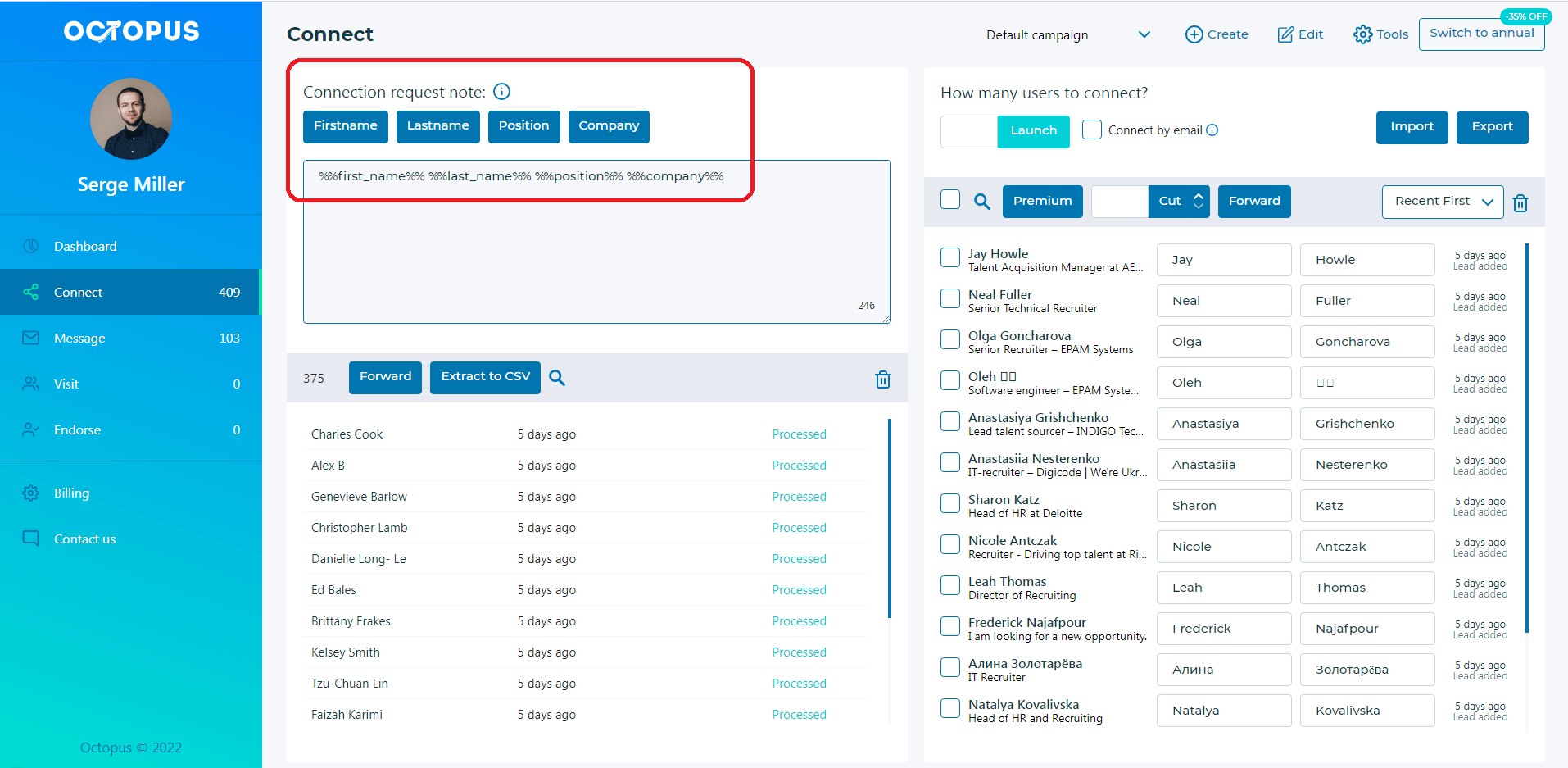 Lead prospecting is one of the most time-consuming and laborious tasks in the sales funnel, as you can see from the definition of the sales cycle and its stages. Fortunately, Octopus CRM allows sales reps to automate lead prospecting and nurture. Your sales representatives would find new prospects more successfully if they automated prospecting. It would automatically generate a list of perfect leads, then contact, qualify, and set up appointments with them via email and chat.
Utilizing this automation tool will help you save time and automate your sales process if you use the platform for B2B sales. There are numerous CRM programs, Chrome extensions, and third-party automation tools that claim to make your work simpler. However, not all tools are equal. Selecting a reliable and tested tool is crucial to attaining your sales goals.
To manage your monthly sales cycles, build lead-generation funnels, and automate and streamline your sales process on LinkedIn, consider using Octopus CRM, the best automation tool.
Enhances Team Collaboration
All departments of the company must collaborate for improved results. Team collaboration across the departments eliminates miscommunication and ineffective customer service. Client retention and conversion rates rise automatically when all departments work together to generate outcomes. Therefore, all departments — including sales, marketing, and customer service — must coordinate and stay in close contact for extraordinary results.
Octopus CRM makes managing tickets, communicating with other departments, sending automated messages simpler.
Additionally, staff members can use this automation solution to stay informed about crucial information. Also, it aids in their timely and effective meeting preparation. As a result, teams who collaborate successfully have a higher chance of closing sales.
Stores and Manages Data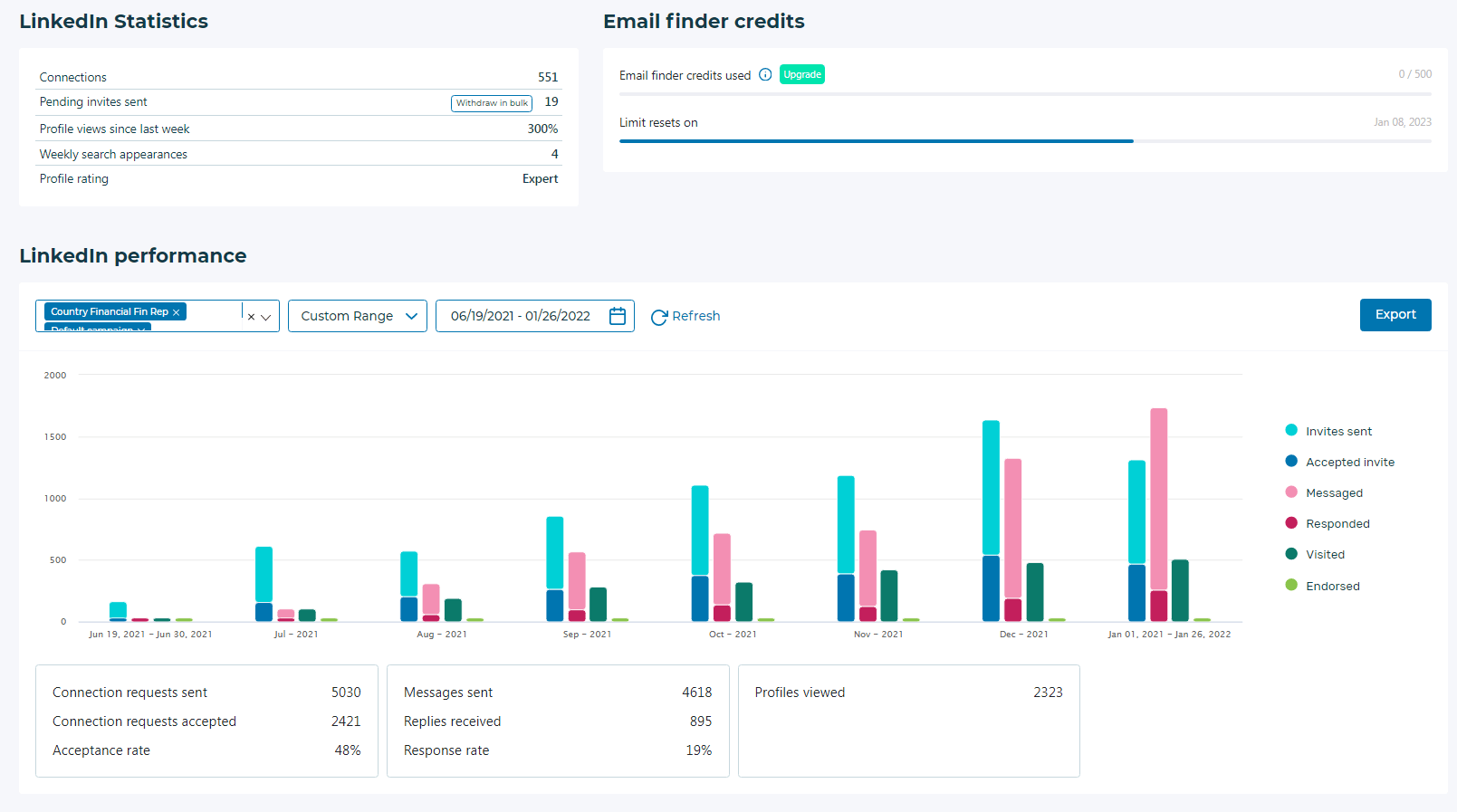 Because this is the only method to help businesses compete with one another, organizations that utilize various programs to manage their sales staff spend a lot of effort testing, training, and upgrading these tools. Octopus CRM programs have, however, made life simpler. They have made things simpler for enterprises because they can quickly deploy over the cloud. It enables businesses to streamline other processes while boosting bottom-line productivity and revenue because it eliminates training, upgrading, infrastructure, and hardware expenditures.
Various Types of LinkedIn Automation Tools
We can categorize LinkedIn automation solutions into various groups. They are as follows: 
Automated Publishing and Analytics Tools
As the name suggests, these tools facilitate material development, organization, and dissemination. You can also create reports, get comments, and keep tabs on how well the content works.
Automated Connection Tools
Connection tools help you automate requesting and creating beneficial relationships. These could be essential in creating an effective outreach strategy. Nevertheless, ensure that your tool enables you to communicate in a clear, human-like manner.
Automated Lead Creation Tools
Using lead generation tools can significantly benefit using LinkedIn for sales. The variety of professionals using the platform makes it helpful to have a solution that can help you focus on highly relevant leads.
Automated Extraction Tools
As the name defines, extraction tools enable you to pull data from various sources, including posts, comments, and groups on LinkedIn. The process of creating sales leads requires data extraction, which is essential.
Automated Activity Tools
Some activity automation tools carry out operations like automatic invitation and endorsing skills. Because LinkedIn is all about making meaningful connections, activity automation solutions can help you save a ton of time by automating the laborious process of interacting with individuals and participating in the community.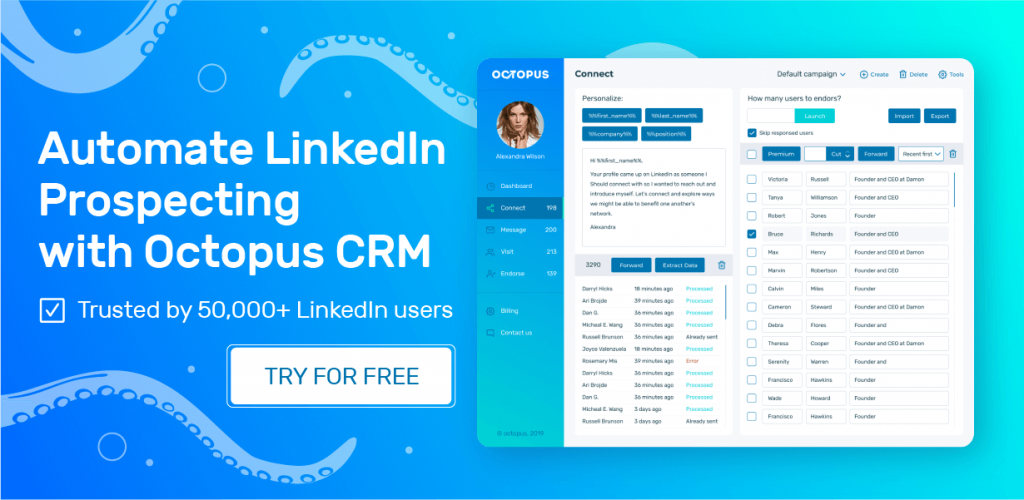 Why Should You Pick Octopus CRM LinkedIn Automation Tool for Sales Team? 
There are numerous reasons why sales must utilize Octopus CRM to complete their data collecting and storage tasks because it is the perfect fit for them. Let's examine all the factors that make Octopus CRM an excellent choice for sales:
Optimizes Marketing Campaigns
You may analyze client data and insights and improve marketing strategies with Octopus CRM software. Businesses can better interact with clients based on their purchasing patterns and behaviors. The software is crucial to improving your lead conversion rate and the overall return on investment from your sales and marketing efforts.
Manages Time
Octopus CRM aids salespeople in time management and activity optimization so they can complete all tasks on schedule and provide their clients with the necessary attention. It enables sales to prioritize their work and accelerate response times to quickly provide clients with the required assistance.
Improves Efficiency
The amount of back and forth inside the admin is one of the main factors affecting sales efficiency. Octopus CRM streamlines the entire process and eliminates input from those not highly important to the sales chain, like the admin, to increase efficiency.
Conclusion
The advantages of employing LinkedIn automation solutions are numerous since they optimize business operations and automate jobs, saving time and effort. Additionally, small firms can profit from various automation solutions to streamline their processes, draw in prospects, and improve client engagement. 
Businesses must first decide which operations they want to automate when looking for automation solutions before choosing a technology that will meet their demands. Octopus CRM is the best automation tool, allowing sales reps to automate repetitive tasks while providing them with time to focus on more essential business operations.