Small and growing businesses rely on driving sales to boost revenue. Therefore, you must implement effective strategies to expand your customer base and increase sales to reach your full potential.  
In this blog post, we'll discuss:
Reasons why increasing sales is important

13 incredible and proven ways to increase sales and grow your small business

Bonus tips for driving sales
Let's get started!
Why is Increasing Sales Important
Whether or not you sell, you must know how sales happen and why they're essential. Here's how sales play a vital role in your business:
Secures better business growth

Encourages a positive and happier workplace

Fosters customer loyalty

Improves customer retention and minimizes turnover

Generates leads and increases conversion rate
Let's discuss some of these benefits in-depth:
Build Loyalty
Customers acknowledge your brand, products, and services only if they notice a good amount of sales. If they see your business's growth, they will likely recommend your company to their close friends and family members.
Buyers trust a brand more when they learn about it from the people they know and trust. Therefore, growing sales help build customer loyalty and foster deep relations.
Increase Customer Retention
Selling a product/service is more powerful than you think – it's a personal interaction between two humans. And an emotional connection is something you should never underestimate.
Excellent salespeople know the goal isn't just to make the sale but to create a long-lasting connection with the customer. A fantastic first impression ensures a lasting impact, resulting in repeat orders, referrals, and word-of-mouth marketing.
You can build customer retention through sales to follow up after every purchase. Setting up after-sales calls or texts builds solid relationships and creates a positive brand image.
Create a Positive Corporate Culture
Your business achieves its full potential when everyone realizes their role in the sales process. A deep understanding of their responsibility allows them to meet company expectations better.
Following this tip not only ensures job success but also boosts job satisfaction. Happy employees create a positive environment and increase productivity by a whopping 13%.
Reduce Customer Turnover
Excellent customer service is the fastest way of turning unhappy clients into loyal customers. But there's more to customer retention than performing follow-ups.
To create a positive sales process, you need to view the process through the customer experience. If it's positive, your customer experience will also be positive.
The sales process includes advertising, product/service positioning, and delivery. During these phases, your company should avoid making inflated claims, overselling, and being pushy. Instead, your ads and content should be valuable and catchy.
Creating a positive sales process can ensure an excellent customer experience and reduce customer turnover.
Octopus CRM's LinkedIn Sales Solution has the tools to help you become a social selling leader.

Reasons Why Businesses Struggle to Grow Sales
Before we dive into the top thirteen strategies to grow sales, let's discuss the common struggles businesses face:
A lack of understanding of their target audience

Inadequate or poor quality content

Failing to build a solid online presence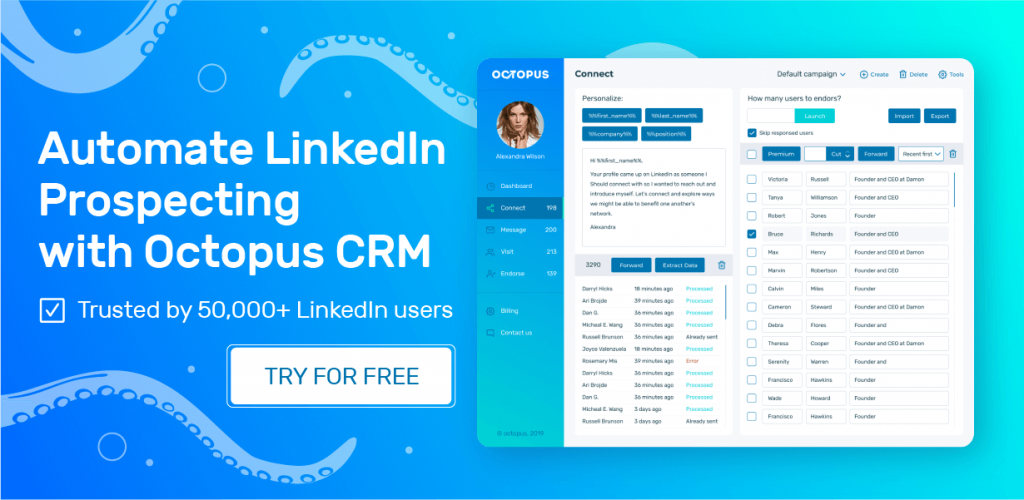 13 Ways to Increase Sales in Any Business
Now that we've covered the benefits of growing sales and the struggles your business might be facing, it's time to jump on how to increase sales. 
Here are the secrets to increasing and closing sales:
Understand Your Customers
Customers are businesses' most crucial assets. Therefore, companies must learn the challenges, fears, desires, and concerns customers face to help companies sell their products or services to meet customers' needs. 
When you build meaningful relationships with customers, businesses can better understand their problems and take steps accordingly to improve their services and products. While addressing customers' concerns, companies build loyalty and trust because it has served them well.
Businesses can send surveys to potential and existing customers to share their thoughts and opinions. These surveys can help companies understand their target audience and adjust their products or services based on the survey's results. As a result, they will be able to gain customers' loyalty and maintain healthy relationships with them.
Showcase Your Full Potential
Displaying your full potential is a great way to increase sales. When businesses share their results with their target audience, it allows them to witness how they can grow or satisfy personal needs. Furthermore, it makes it convenient for customers to purchase the products or services the company sells because they can see their results. It is because customers' testimonials help companies display effective results.
Provide Killer Customer Service
Instead of selling your products and services to customers, businesses should also focus on serving their customers. It is crucial to consider customers' needs and take steps to make things better for them. Excellent customer service requires businesses to do something outside the sales experience to show that the company cares for its customers. Furthermore, it helps companies gain customer loyalty, resulting in increased sales.
Businesses can follow some tips to enhance customer service:
Offering free consultations or sharing helpful information about products and services.

Making exceptions for existing customers to test their products and services

Personalizing product or service delivery by including thank you notes or emailing/texting the photo instead of sharing the link of the picture

Assigning a representative to respond to queries immediately.

Create informational content on your website and social media pages based on customer queries and comments.
Curate a Marketing Plan
Every business requires a powerful marketing strategy to reach customers and beat competitors. To engage the audience, create a marketing plan involving social media, email, and online reviews. Businesses can use the following marketing strategies to attract potential customers:
Social media advertising: A significant benefit of running paid advertisements on social media platforms is that these forums have algorithms and data that help the information reach the target audience. A successful advertising campaign can help businesses gain loyal customers.
Online presence: Whether a business sells its products in person or online, digital presence helps companies reach their potential customers and attract new ones. Creating business profiles on social media platforms will help your business get listed on business review sites.
Email marketing: Creating a customer list would help businesses send emails about new products or services or even newsletters offering deals and discounts. Email marketing allows companies to send personalized messages that marketing campaigns cannot deliver to their customers.
Learn to Stand Out
It is easier for customers to find a product or service that solves their problems in today's world. You can now search the internet, ask around or browse the social media pages for comments about a company's product or services. Therefore, companies must have messages that stand out from their competitors to draw the customers' attention to their services and products. Attracting your customers' attention requires companies to display an ever-lasting first impression. Companies can do this by:
Delivering messages that speak to customers and relate to their problem or pain (even if they do not know how it feels)

Delivering compelling messages to ensure that the sent messages are actionable.
Create a Google My Business Account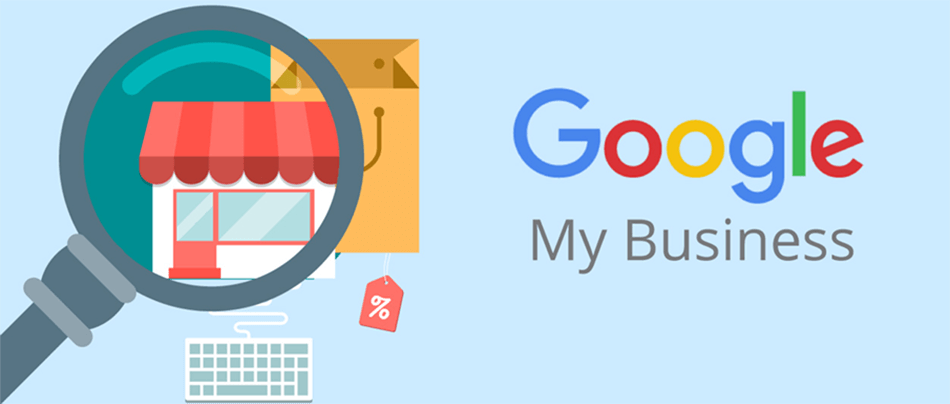 If you wish to reach your customers through Google, your company must appear in search engines. Google My Business is a free tool companies can use to set up their profiles and business websites on Google. This platform allows business profiles to appear in the local section of Google Maps, Google Search, and the Google Knowledge Panel. Once you have registered for a business account, you can optimize it to reach your potential customers in the following ways:
A complete profile: Help your company rank higher in search results by ensuring a complete profile. Moreover, fill out every section of your Google My Business profile, including your business name, contact details, and website, to allow customers to contact you.
Answering customer questions in the Q&A section:  Many people prefer Google instead of company pages to ask questions or learn about the company's products or services. Since Google My Business has a Q&A section, it allows new customers to inquire about the company. Answering their questions is excellent customer service and helps them gain trust in the company's products and services.
Leverage Omnichannel Marketing to Boost Efficiency
Since utilizing one marketing channel to run campaigns does not prove effective in today's competitive world, businesses have combined multiple channels and formats with running effective campaigns to attain better results.
Moreover, omnichannel marketing is no longer complex; businesses use free marketing pixels to curate integrated campaigns on various channels. Most small to medium-sized companies have shifted to digital media because targeting audiences and tracking results with minimum up-front investment is easier.
Set the Right Price
Pricing your products and services affect your company's success. Therefore, companies must take the following steps before deciding whether to increase or decrease their prices.
Related article: How to Notify Clients About Price Increase [Free Template]
Search their competitors: Looking up your competitors would help companies to decide the right price for their products and services. Researching would help them choose a similar cost of their products and increase or decrease them according to their competitors' prices.
Understand their customers: Companies should understand their customers because most people have a fixed price for a particular product and are not willing to pay anything above the decided price in their minds. As such, businesses should consider it when setting prices for their products if they wish to meet customers' expectations.
Know the market: Changing trends and economic stability can affect product prices. Therefore, companies should know the market and its changing trends to set prices to meet customers' demands.
Offer Deals or Free Trials to Attract Buyers
Since prospects know the existing products and services, companies must introduce different offerings to turn prospects into loyal customers. Companies can do this in the following ways:
Combining similar products in one package

Price bundles of products and services are more cost-effective than purchasing the products and services separately.

Offer discounts and deals

Limit the availability of products and services to attract customers.
Prospects find offerings attractive because they get more returns for their investments. Another great way to attract them is by offering free trials or demos of your products and services. It lets them see how the product or service will address their needs. It helps convince them to use the product or service while increasing the company's sales.
Optimize Your Social Media Profiles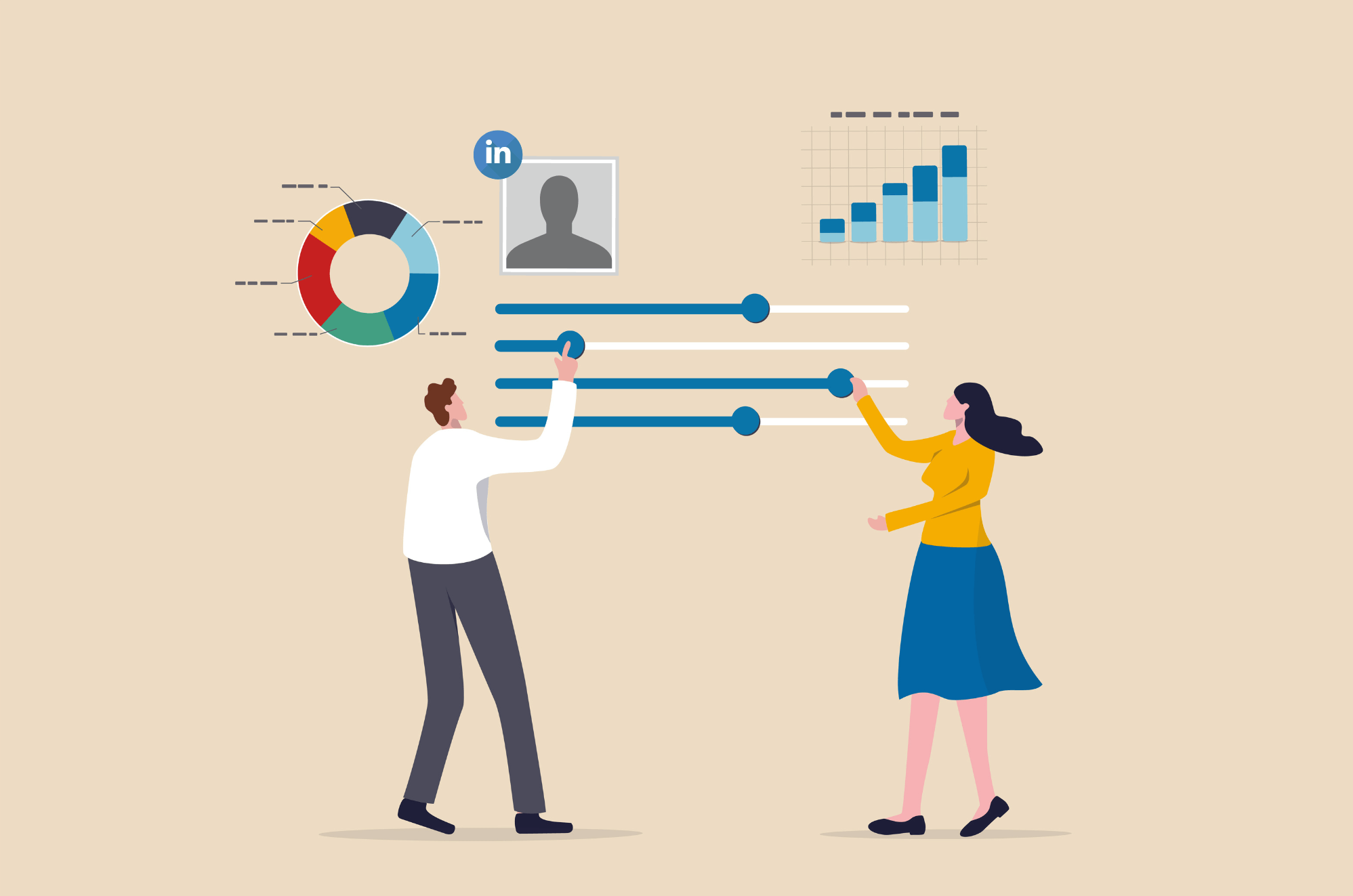 Businesses need an online presence because people often look up to companies and businesses online. Therefore, having a business profile and optimizing it on social media platforms is crucial to help prospects know more about your company. Social media profiles tell more than company names and contact information. It gives out a summary of a company and allows users to learn about the business.
When prospects visit your social media profile, they instantly sense what the company is about and why they should know more about it. Since the audience browses different social media platforms, companies should have their social media profiles on every popular forum to connect to prospects easily.
Related article: How to SEO optimize your LinkedIn profile
Engage in Relationship Selling
Every business requires customers' trust and loyalty. However, knowing how companies can engage their customers to nurture relationships without spamming is crucial. Companies can offer something valuable to customers at a specific interval.
Since companies cannot offer freebies weekly, they can share interesting information about the products or share discounts or deals that the company plans to provide in the coming weeks or months. Moreover, companies can share tips or resources to maintain relationships with their prospects.
Always Over Deliver
Over-delivering is crucial for companies if they wish their customers to become loyal purchasers and recommend their products to friends and family. Companies can over-deliver in the following ways:
Offer a pleasant experience

Offer extraordinary services and products
Moreover, existing and new customers should get similar treatment even if you own a small business. Maintaining consistency is crucial. Therefore, if you commit to serving your customers, you must look for ways to boost sales and have happy customers.
Advertise on Social Media
Customers and prospects are on social media. Since every platform offers opportunities to advertise products and services, a business should utilize social media to its fullest. Social media has multiple benefits, including:
Provides users' data to allow companies to target the right audience

Allows businesses to choose how much they want to spend

Measures the advertising campaigns' results

Builds brand loyalty

Creates community

Attracts customers

Supports your social media efforts with other content such as blog posts, articles, and videos and links them to your website.
Conclusion
Every business's priority is to generate high-quality leads and prospecting. The Octopus CRM LinkedIn automation tool will help enterprises to convert prospects to loyal customers while maintaining meaningful relationships. Octopus CRM LinkedIn automation software allows companies to boost sales efforts, automate, and improve prospecting to generate leads and increase sales.
While businesses can use many techniques to increase sales and convert prospects into buyers, staying updated with the changing trends is crucial to improving performance. Therefore, examine the abovementioned techniques and implement the tactics that fit your company's needs to improve sales.