Social media marketing feels like shouting into the void without careful planning and a well-curated strategy. Using LinkedIn Ads can help your brand's voice make its way to your target audience, drive more significant traffic, and increase content engagement.
But what makes LinkedIn Ads stand out from other social media platforms is its unique targeting ability. The platform enables marketers to target companies, job titles, senior decision-makers, and specific functions.
Thus, LinkedIn advertising is a no-brainer for B2B businesses that want to grow their brand visibility and revenue. Here we've created a definitive guide to LinkedIn Ads, its benefits, objectives, and examples:
What are LinkedIn Ads?

LinkedIn Ads is LinkedIn's innovative paid marketing tool that enables marketers to curate advertising campaigns in different formats.
By leveraging LinkedIn Ads, businesses can achieve the following primary goals:
 

Audience Engagement

 

Brand Awareness

 

Lead Conversions

 

Sales

 

Website Conversions

 

Website Traffic
The social media platform offers advertising options to all kinds of businesses and brands to connect with your target audience.
Each LinkedIn Ad works in the following five steps:
Choosing an Objective

Specifying Your Targeting Criteria

Selecting an Ad Format

Setting Your Budget

Measuring Ad Success
Learn about the best LinkedIn marketing strategies for your business to understand that you have to use only the best LinkedIn marketing tools to succeed. 
Octopus CRM LinkedIn automation software will help you to reach your goals and grow your business.
LinkedIn Ad Types
LinkedIn allows its users to choose one of the following types of ads:
Dynamic Ads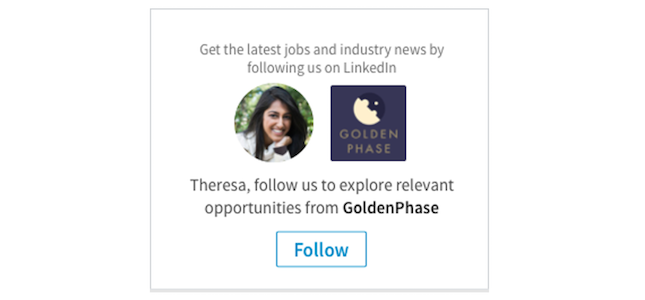 Dynamic Ads appear on the right-hand side of LinkedIn and are highly personalized.
Each Dynamic Ad includes the LinkedIn members' details, such as their job title, industry, photo, and name. However, the platform enables users to hide personal information.
Dynamic Ads are of two types:
 

Follower Ads

 

Sponsored Ads
Sponsored Content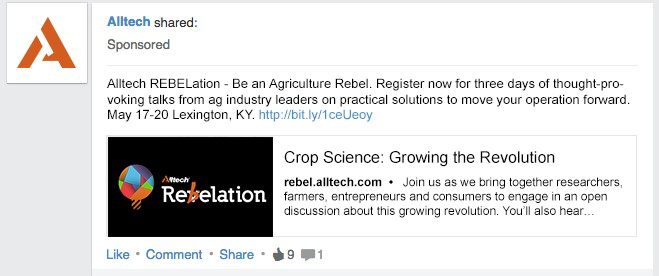 Sponsored Content or Native Ads appear on your target audience's LinkedIn feed on mobile and desktop versions.
LinkedIn labels 'Sponsored Content' as 'promoted' to distinguish it from regular content. A bonus point of choosing Sponsored Content is that you can choose:
 

Carousel Ads

 

Single Image Ads

 

Video Ads
Sponsored Messaging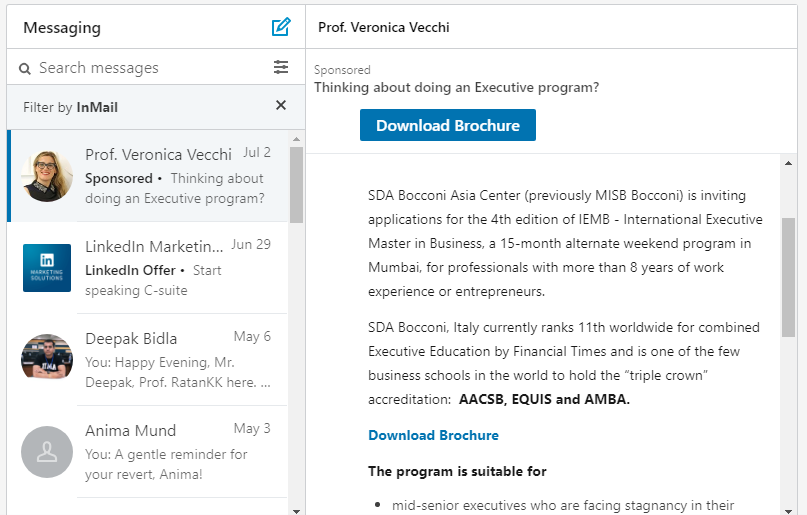 Sponsored Messaging, i.e., Sponsored InMail enables users to advertise to specific LinkedIn members in their inboxes.
But remember that LinkedIn limits how many times a member can receive your Sponsored Message ad.
Research reveals that 89% of consumers enjoy connecting with businesses via messaging.
Text Ads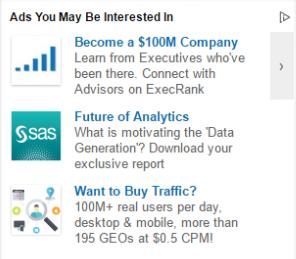 LinkedIn Text Ads are similar to Google and Bing's search ads. These ads appear on the platform's sidebar and operate on a pay-per-click/impression basis.
Text Ads on LinkedIn are an excellent way of building solid leads with industry leaders.
LinkedIn Ad Objectives
LinkedIn advertising Objectives motivate customers to take your desired action after coming across your ad. Objectives on LinkedIn are of three types:
Awareness Ads on LinkedIn
Create hype about your brand by creating awareness ads on LinkedIn. These ads encourage your target audience to start talking about your business and its products/services.
These impression-based campaigns help marketers gain views, followers, and greater engagement.
Consideration Ads on LinkedIn
Consideration ads are ideal for you if your goal is to connect with qualified leads already engaged or familiar with your brand.
With these ads, marketers can achieve three primary objectives:
 

Higher Engagement Rates –

Increase likes, comments, and shares on your posts and visits to your website

 

Video Views –

Get more views on your business story or a day-in-the-life video

 

Website Visits –

Motivate users to check out your website and landing pages
Conversion Ads on LinkedIn
A Conversion Ad helps generate leads or drive sales. With these valuable ads, advertisers can achieve the following marketing goals:
 

Job Applicants –

Allow more people to discover your company's latest job opening

 

Lead Generation –

Use pre-filled forms to gain qualified leads

 

Website Conversions –

Motivate viewers to sign up for your newsletter, download an ebook, make a purchase, or click on a link
How to Use LinkedIn Ads to Generate Sales
Business main objectives include reaching the right audience and boosting sales. LinkedIn Ads have been beneficial for businesses in increasing the number of sales for brands. Using LinkedIn Ads to deliver a tailored experience for the target audience has helped companies increase web traffic and generate sales.
Since LinkedIn Ads promote products and services, reaching the right audience is crucial. Once the brands get the target audience, engage them with the correct information. Keeping the information up-to-date keeps the audiences curious about the brands. LinkedIn Ads help brands increase engagement and attract more audiences; as a result, increasing sales.
LinkedIn Ad Formats
LinkedIn assists marketers in achieving their ad objectives by choosing one of the following formats:
Carousel Ad
Carousel Ads tell an interactive and attention-grabbing story through swipeable cards. You may even customize the landing URL and content for each card:
 

Name of Ad –

Up to 255 characters

 

Cards –

Up to 10 cards

 

Max File Size –

10 MB, 6012 x 6012 pixels, and in JPG, PNG, or GIP formats

 

Introductory Text –

At least 150 characters and has a limit of 255

 

Headline –

Up to two lines
Conversation Ad
Conversation ads offer marketers a choose-your-own-path experience and are ideal for enhancing brand awareness, engagement, and lead generation:
 

Name of Ad –

Up to 255 characters

 

Ad Image –

JPEG or PNG format and 250 x 250 pixels

 

CTA Text and Button –

Up to 25 characters and five buttons

 

Message Text –

At least 500 characters
Single Image Ad
Single Image Ads enable marketers to promote their message directly in LinkedIn's desktop and mobile feed. Its main features include:
 

Name of Ad –

Includes up to 255 characters

 

Ad Image –

JPG, GIF, or PNG file, 5MB or smaller, and 7680 x 7680 pixels

 

Headline –

Create a catchy headline by using up to 200 characters

 

Introductory Text –

It has a limit of 150 characters

 

Description –

Up to 300 characters are available

 

Destination URL –

You may write up to 2000 characters
Spotlight Ad
Spotlight ads help showcase your products/services, brand, and content. When viewers click on a spotlight ad, it immediately directs them to a link:
 

Headline –

Up to 50 characters

 

Description –

It has a limit of 70 characters

 

Company Name –

Up to 25 characters

 

Image –

JPG or PNG format and 100 x 100 pixels

 

CTA –

Up to 18 characters
Text Ad
Text Ads are practical, budget-friendly, and easy to set up. These appear at the top of LinkedIn's page or the right side column:
 

Image –

JPG or PNG image, less than 2 MB, and 100 x 100 pixels

 

Headline –

Up to 25 characters

 

Description –

It has a limit of 75 characters
Follower Ad
Follower ads promote your LinkedIn Page to other LinkedIn members. It is a subtype of dynamic ad and helps grow your network:
 

Headline –

Choose from pre-set options or write 50 characters

 

Description –

It has a limit of 70 characters

 

Company Name –

Up to 25 characters

 

Image –

JPG or PNG file and 100 x 100 pixels
Lead Generation Ad
Lead generation ads, available for sponsored content and message ads, help users discover more effective leads.
 

Headline:

it has a limit of 60 characters.

 

Form name:

choose a form name of 256 characters.

 

Description:

Up to 70 characters

 

Privacy policy text (optional

): it has a limit of 2,000 characters
Job Ad
Job Ads or Work With Us Ads influences employee networks and blocks competitors from displaying their ads on your employees' profiles.
 

Company name:

It has a limit of 25 characters

 

Company logo:

100 x 100px is recommended

 

Headline:

choose a pre-set headline up to 70 characters

 

CTA:

Up to 44 characters
Message Ad
Message Ads allow LinkedIn users to send direct messages to audiences' inboxes with a CTA.
 

Subject:

It has a limit of 60 characters

 

Message text:

It has a limit of 1,500 characters

 

CTA:

Up to 20 characters

 

Custom terms and conditions

: it has a limit of 2,500 characters

 

Image:

JPEG, PNG, or GIF (unanimated). 300 x 250 pixels
Single Job Ad
Single job Ads promote job opportunities directly in the audiences' newsfeed. Its main features include:
 

Title:

Up to 255 characters

 

Introductory text:

It has a limit of 150 characters
How to Create a LinkedIn Ad
Advertising on LinkedIn is easy and fun. It involves eight main steps. Here is a step-by-step guide for creating an effective LinkedIn Ad.
Use the Campaign Manager
Users who do not have LinkedIn profiles must create a LinkedIn account before signing in to LinkedIn Campaign Manager. The LinkedIn Campaign Manager helps you manage your advertising campaigns.
Set a relevant ad objective
The next important step is to choose a relevant objective for your ad campaign. LinkedIn advertising offers several purposes to help the user choose the one right for their ad campaign. Setting an ad objective is an essential step as it defines your target audience and the goal of the business.
Choose your target audience
You cannot run an ad campaign unless you have targeted the right audience. Before running an Ad campaign, make sure you know which audience to target. LinkedIn provides several targeting options based on industry, location, company size, job functions, and education.  
Select an ad format
LinkedIn As provides a wide range of Sponsored Content options (single-image, video ads, or carousel), Text Ads, or Message Ads. You can choose the correct ad format based on your ad objective.
Create your budget
Campaign Manager provides a budget range for users to help them choose the proper budget for their ad campaign. The first two weeks are learning experiences to know what works better for your brands. LinkedIn allows its users to set a daily budget of $100 or $ 5 000 monthly for testing.
Create your ad
If you have chosen Text Ads or Sponsored Ads, the Campaign Manager will display previews so the users can view the final look. If you opt for Message Ads, you can send it to yourself to see how it appears.
Provide payment information
Before running your ad on LinkedIn, you have to provide payment details. Once you have inserted all the payment information, you can launch your ad on LinkedIn.
Measure performance
While signing in to the Campaign Manager, you will see the reporting dashboard for your Ads. Here, you can access charts and demographics, review performance metrics, or export a CSV report. You visit the same place for conversion tracking.
Benefits of Using LinkedIn Ads
LinkedIn Ads offer numerous benefits for its users. Here, we have some primary benefits users enjoy while using LinkedIn Ads for their brands and businesses.
Increases brands' online visibility
Since social media has become a common way of reaching target audiences, brands have to appear on these platforms to create online visibility. LinkedIn Ads help brands build a trusted and sustainable online visibility for their customers. Businesses must include LinkedIn Ads in their marketing strategy to maintain an online presence in the B2B market.
Networking and Traffic
LinkedIn is famous for building strong networks. When users share quality content with their connection, they direct quality traffic towards their websites or blogs, thus promoting brands.
Promotes Products and Services
Advertisements are the best way to promote products and services. Similarly, LinkedIn advertising helps businesses and brands promote their services and products to their target audience.
Promotes Courses, Seminars, and Conferences
Advertising on LinkedIn is the best way to promote a specific course, event, seminar, or conference. Since it helps reach a larger audience in less time, it is a great way to advertise it.
6 LinkedIn Ads Tips for Running Successful Ads
Running a successful ad campaign may seem challenging if not done right. Brands and businesses often follow tips to run a successful ad campaign. Here, we have six LinkedIn Ads tips for running successful ads.
1. Test Everything
Regardless of the products, budget, or campaign size, run multiple visuals, headlines, and call to action. Once you have done this, monitor and optimize your campaign. It helps you decide which variation of the ad campaign will best suit your requirements.
2. Add Appealing Visuals
People do not like reading long texts. Add attractive visuals to your ad campaigns to make them appear compelling.
3. Use Paid Advertising
Reaching target audiences without using LinkedIn Sponsored Content is every brand's dream. However, it does not come true for all. Using LinkedIn Sponsored Content helps brands reach a larger audience in lesser time.
4. Avoid Hyper-Targeting
Reaching a limited audience may affect your sales in the initial stages. However, it will benefit your business later. Getting a larger audience in the initial steps makes it difficult for newly established brands and companies to handle and engage them. For initial campaigns, brands must target 50,000 for Text Ads and Sponsored Content and 15,000 for Message Ads.
5. Modify Your Content For The Audience
Once you have your target audience, you can modify your content according to them. Updating and posting new content helps create more engagement on your page and increases sales.
6. Run Professional Looking Ads
Brands must run high-quality campaigns. Since LinkedIn Ads can affect your business positively and negatively, you must launch error-free and professional ads.
Conclusion
LinkedIn Ads have helped companies in boosting their online presence. It has numerous benefits to businesses that can utilize LinkedIn Ads according to their needs. Whether a company wishes to reach a target audience or generate B2B leads, LinkedIn Ads are one of the best ways to achieve these objectives online.