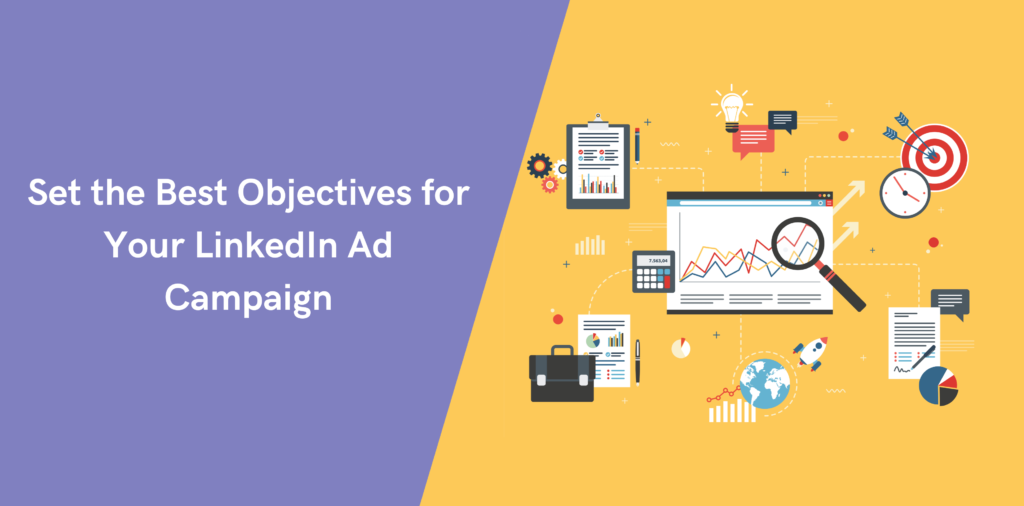 Set the Best Objectives for Your LinkedIn Ad Campaign
Are you trying to optimize your LinkedIn ad campaigns? 
If so, it can be tricky knowing which type of campaign will be most effective in reaching your business goals. 
In this article, we'll be showing you how to set objectives of advertising campaign examples. 
How do you plan your LinkedIn ad campaign?
LinkedIn is the best campaign website, as it uses objective-based campaigns that are tailored to your company's requirements. 
To help you gain a better understanding of how this works, here's our guide on how to set the best objectives on LinkedIn ad campaigns. 
Choosing objectives for your LinkedIn ad campaign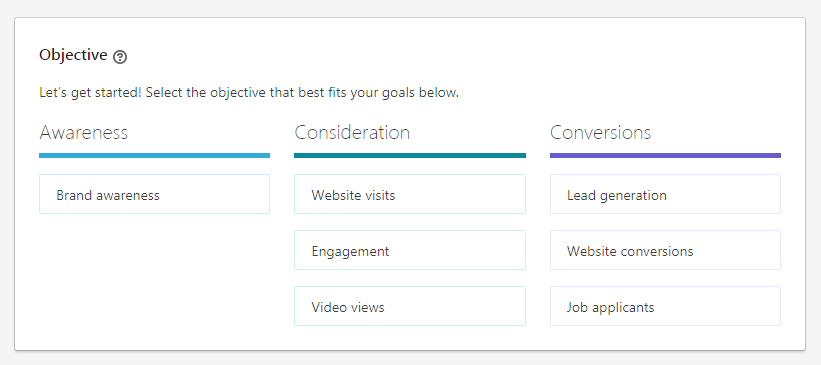 There are now a number of different types of objective advertising campaigns – examples of these are: 
Brand awareness: If you want more awareness of your brand, products, or services, LinkedIn brand awareness ads are ideal. The objective of the campaign is to help you gain more impressions by targeting the right people.
Engagement: The engagement objective uses sponsored content to gain more engagement. It uses pre-filled submission forms with users' profile data to get more people interacting with your posts and more followers. 
Video views: If you frequently share videos on LinkedIn, the video views ad objective encourages members to watch your videos through advertising campaigns to engage with your audience.
Website visits: If your campaign objectives for advertising is to get more website visits, this option will drive more traffic to your website or landing pages. It uses impression-based ads in various formats including text, sponsored content, dynamic ads and sponsored InMail. 
Lead generation: Trying to get more quality leads? If so, lead generation is the best ad campaign. It uses sponsored content and sponsored InMail to target potential leads using LinkedIn profile data. 
Website conversions: The website conversions ad objective is perfect if you want your audience to take a specific action. For example, if you want them to sign up to a webinar, buy a product, or download an ebook. 
Job applicants: The final type of objective is job applicants, which can help you attract new talent and get more clicks on job posts. So, if you're recruiting, this is great for reaching out to potential candidates. 
What objective should you choose?
When creating a marketing objective, consideration must be taken to your individual business needs. There are lots of different aims of advertising. 
You should start by thinking about the top objective for your campaign. What are you trying to accomplish? What is the objective of advertising? 
Then, you can begin to think about how campaign objectives marketing on LinkedIn can help you achieve this. 
This can be broken down into three categories: 
Awareness: do you want to maximize your brand's share of users' attention? 
Consideration: do you want your target audience to engage with your brand more?
Conversions: do you want to focus on generating more leads and improving conversions? 
Thinking about your biggest priorities can help you decide which type of objective-based campaign will work best for your business needs. 
For example, if you want to focus on awareness, the brand awareness campaign is most suitable. If consideration is more important, website visits, video views and engagement work well. Or if you want more conversions, lead generation or website conversions are superior choices.  
Done…now what?
Once you've chosen your objective, it's time to set up your campaign! LinkedIn's setup process for this is incredibly simple. You can choose from a saved audience – this could be one you've used before or from a LinkedIn Ads Audiences template – or you can build a new audience from scratch. 
If choosing your own audience, you can target users by location, language, job experience, interests, and other demographics.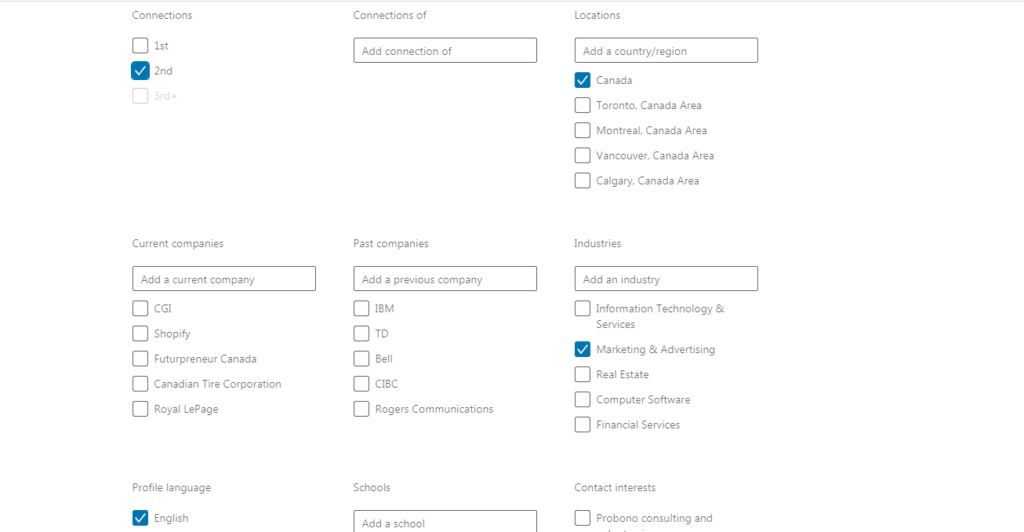 Then, there will be various ad formats to choose from. Simply select your preferred format, create your ads, and you're good to go! 
Conclusion
LinkedIn ad campaigns are an amazing way to grow your business and reach your goals. 
By choosing and setting specific objectives from the list above, you can create targeted campaigns that are ideally suited to what you're trying to achieve.