LinkedIn has over 756 million members worldwide and 178 million in the U.S. alone. According to the Jobvite Recruiter Nation, 87% of recruiters believe that LinkedIn is the most effective platform for spotting vetted candidates.
Thus, it's apparent that LinkedIn offers users unparalleled accessibility and visibility. The platform provides additional opportunities to attract high-quality traffic for a business owner.
To help business owners and entrepreneurs generate organic traffic from LinkedIn, we've created a comprehensive guide to attracting qualified leads and audience:
Step-by-Step Guide to Increasing Website Traffic with LinkedIn
LinkedIn is an underused yet excellent traffic source. Here's a step-by-step guide to generating web traffic using LinkedIn:
Optimize Your Profile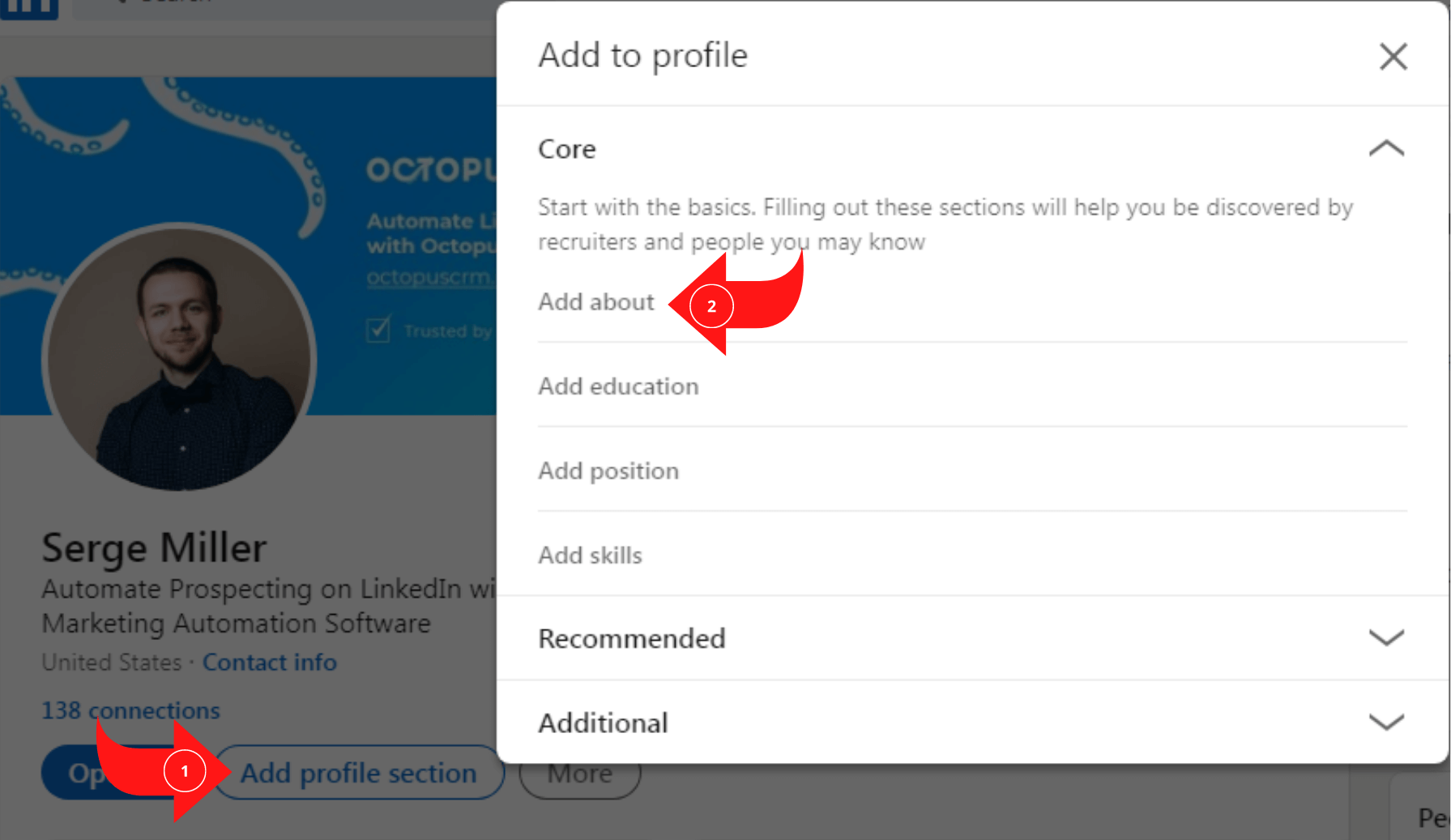 Creative ideas and execution play an integral role in provoking action from viewers. LinkedIn users watch an estimated one million hours of content weekly, reading about and assessing potential employers.
Businesses must use LinkedIn SEO for their LinkedIn profiles. Increase website traffic using LinkedIn effectively:
Writing an attention-grabbing and educational summary outlining what your corporation does, what it believes in, and what its core values are

Creating a showcase page highlighting your blog posts, events, e-books, and other relevant digital media

Ensuring your LinkedIn strategy includes high-quality, eye-catching, and appropriately sized logo and banner images
If you want to attract high-quality traffic, you cannot undervalue the aesthetics of your LinkedIn page.
2. Create a Content Calendar
Ensure you post consistent and relevant posts and images on LinkedIn by leveraging revolutionary scheduling software. This way, you can plan your weekly or monthly LinkedIn content calendar.
For instance:
     

Monday –

Sharing insights to establish brand authority

     

Tuesday –

Adding high-quality images and videos

     

Wednesday –

Asking for advice in niche groups or from industry-leaders

     

Thursday –

Sharing and starting conversations with similar profiles

     

Friday –

Sharing your perspective on industry news and trending topics

     

Saturday –

Recording a video in the share box
 

Sunday –

Resting and scrolling
3. Acquire More Connections
Increase website traffic from LinkedIn by acquiring new connections, specifically first-degree ones.
Boosting LinkedIn connections enhances your network and increases the chances of attracting qualified leads and organic traffic.
Focus on creating up to 500 first-degree connections, and then continue building from that point.
4. Join Relevant Groups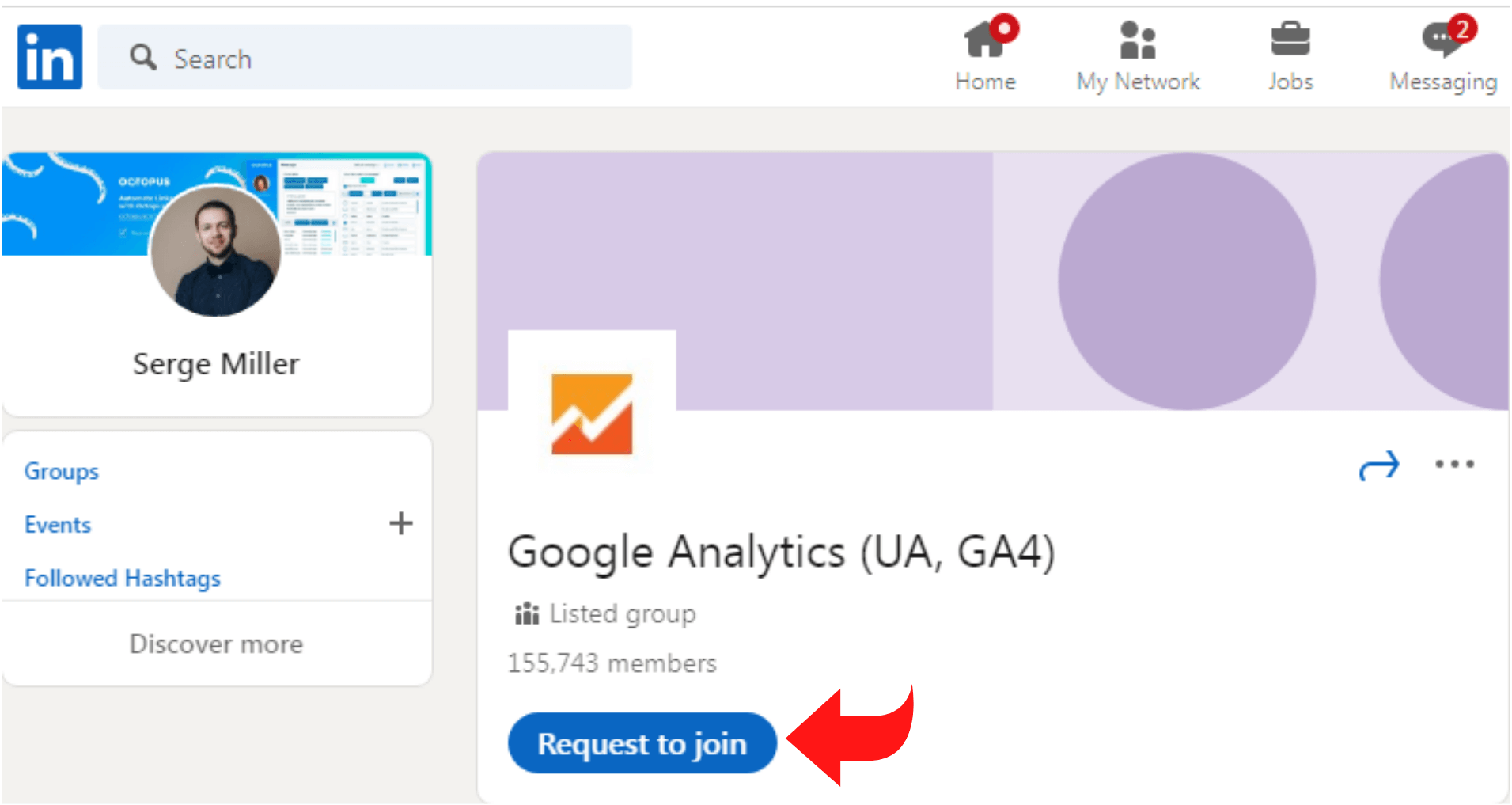 Another excellent way of generating web traffic using LinkedIn is by joining relevant groups and subgroups.
This way, you can build your network, grow more connections, and post content to attract target audiences.
A bonus point of joining relevant groups is that you connect with like-minded individuals within your industry.
5. Create Your Company Page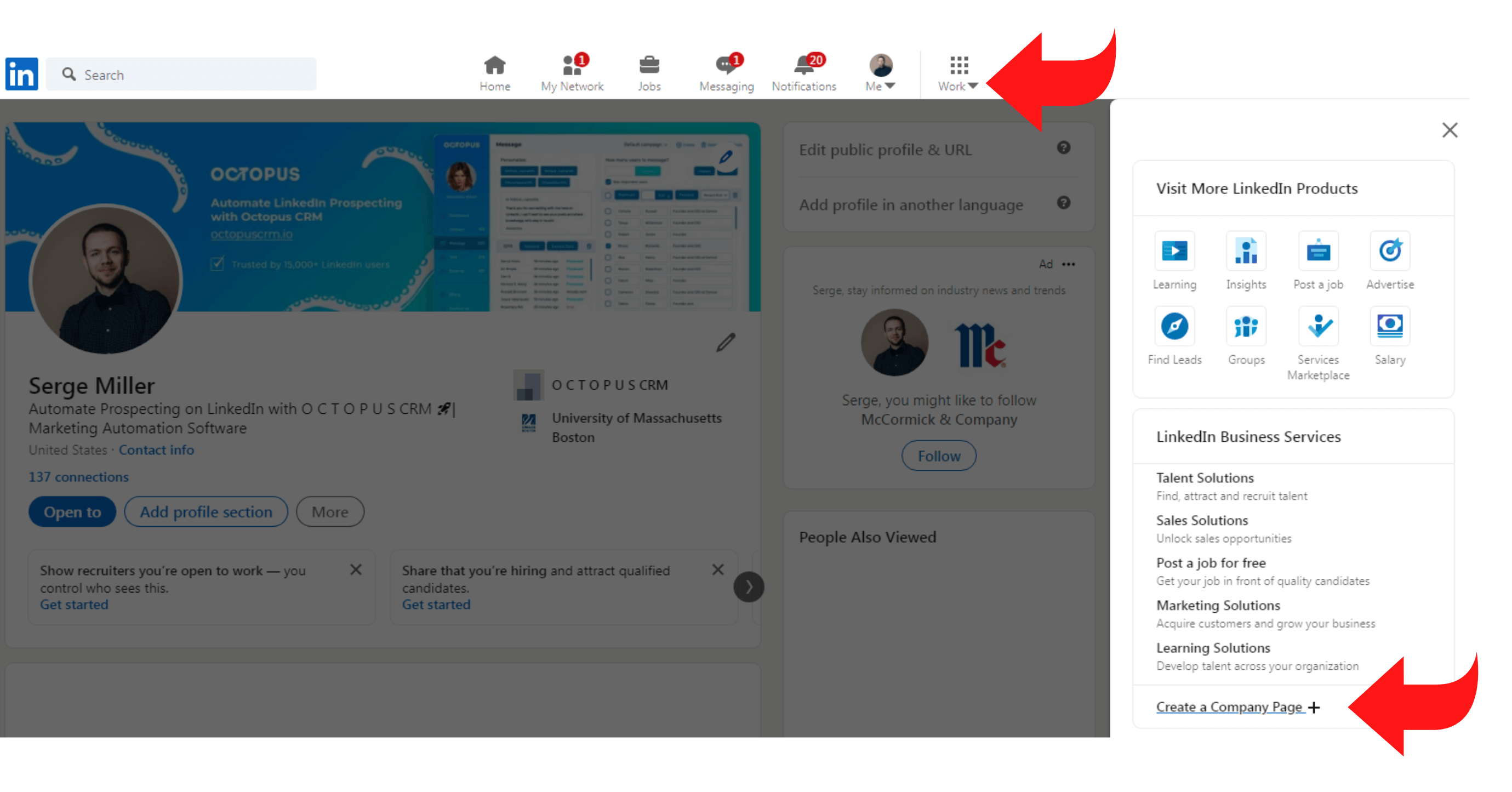 You may even choose to create your company page, which offers the additional benefit of establishing brand authority.
This way, you can send group members personalized messages containing resources or articles from your website. This way, you can further solidify your reputation as an industry expert.
6. Create Engaging Headlines for Links
Including engaging and attention-grabbing titles is key to piquing your target audience's curiosity. For instance, instead of writing 'Increase Page Ranking,' you may write something more interesting like 'Top X Ways to Boosting Your Website Traffic.'
7. Answer Questions on LinkedIn
LinkedIn answers are an excellent source of productive traffic. Plus, the process is pretty straightforward:
     

Browse through questions you have knowledge of or ones relevant to your services

     

Answer these questions in a friendly yet informative tone regularly
8. Update Your Status Regularly
Updating your profile and status is an integral part of driving high-quality traffic. The fact is that if your last update dates back to a month or two, viewers will start losing interest.
If you want to attract more traffic while maintaining old ones, you must create a strict schedule for status updates.
9. Post-High-Quality Content Consistently

According to research, businesses that post weekly enjoy two times more engagement. Thus, you must post high-quality and informative content to engage your target audience and establish brand authority. Such content contains the latest information, industry trends, tips, and how-to guides to help consumers understand the market and its functionality.
10. Use LinkedIn Plugins
LinkedIn provides users plugins to help increase traffic and connections, such as:
LinkedIn Sales Navigator –

An innovative tool that allows users to grow their network by sending LinkedIn invites directly into viewer's inbox

LinMailPro –

Another excellent Chrome Extension that enables users to find and invite users who view your profile

Headliner –

A paid yet remarkable Google Chrome plugin, this tool helps users generate eye-catching headline combinations
Expert Tips to Generate Traffic from LinkedIn to Your Website
Let's discuss six bonus tips to generate qualified traffic from LinkedIn:
Share URLs of Your Blog Posts
Another excellent way of attracting high-quality traffic is to share article URLs. LinkedIn automatically creates link posts and attaches a preview of your articles.
You may even share the first 500 words of your article as an attention-grabbing article snippet.
Conduct a Site Audit
To transform first-time viewers into loyal users, you must optimize your website for mobile users and Google's search engine.
You won't rank well if your website SEO is poor.
Write Summaries of Your Articles
Consider writing a summary for your articles and sharing it as a LinkedIn post. For instance, you can summarize the main points of your blog.
In the end, include a link to your article.
Add a LinkedIn Share Button
Adding LinkedIn's share button to your website is an excellent way of sharing content. You can grow your network effectively with only a few shares.
Encourage Employees with Your LinkedIn Content
Another remarkable way of driving traffic to your website is by encouraging employees to engage with your company page and content.
You may achieve this by clicking on the 'Notify Employees' button or tagging your workforce on relevant posts.
Follow Community Hashtags
Connecting with other LinkedIn users through a company profile page can be challenging. However, using a community hashtag solves your engagement problems.
Click on the 'Community' button and then the 'Hashtags' section. You can choose to add two to three highly relevant hashtags to your profile.
Five Tips to Drive More Organic Traffic to Your LinkedIn Company Page
Let's check out five ways you can drive high-quality traffic to your LinkedIn page:
Craft creative and informative posts

Schedule time for LinkedIn

Gamify Article Sharing

Get employees involved in group conversations

Promote your profile in emails
Conclusion
LinkedIn is the ideal place to connect with professionals interested in your company and its services.
Consider experimenting with the ten strategies discussed above to identify which content mix best works for your business.