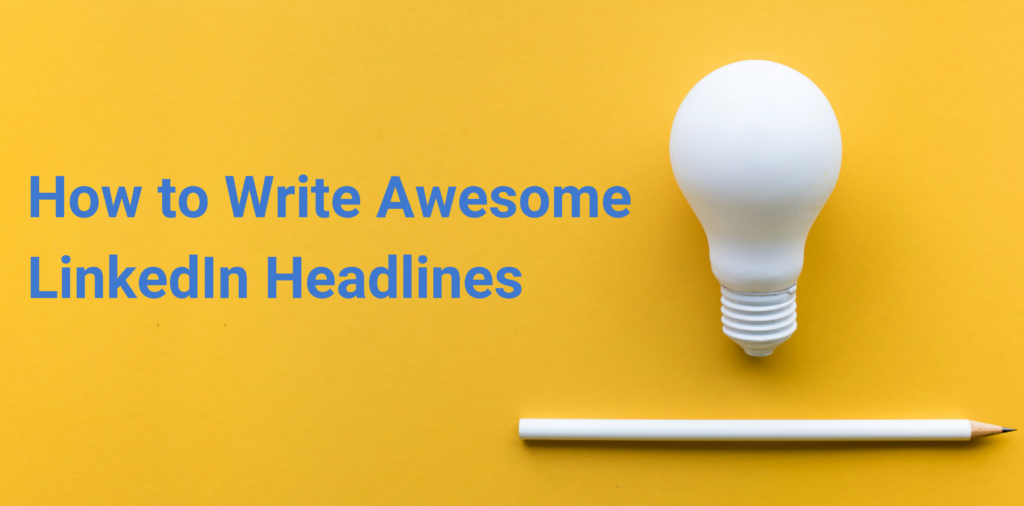 How to Write Awesome LinkedIn Headlines
If you're using LinkedIn to search for your next big career opportunity, creating the right headline is one of the best ways to get noticed.
Your headline will be one of the first things that potential employers or recruiters notice when they look at your page. But there's lots of competition out there. There are tons of LinkedIn users profiles with similar goals to you – they want to network with other professionals and to stand out from the crowd.
That means that if you want to get more views, and more success on LinkedIn, you need to come up with a headline that gives you the edge.
Writing a generic headline just isn't enough. And it's a mistake that could lead you to miss out on career or business opportunities.
So, what makes a good, professional headline on LinkedIn?
Let's take a look at how you can optimize your headline to increase your chances of success.
Types of LinkedIn Users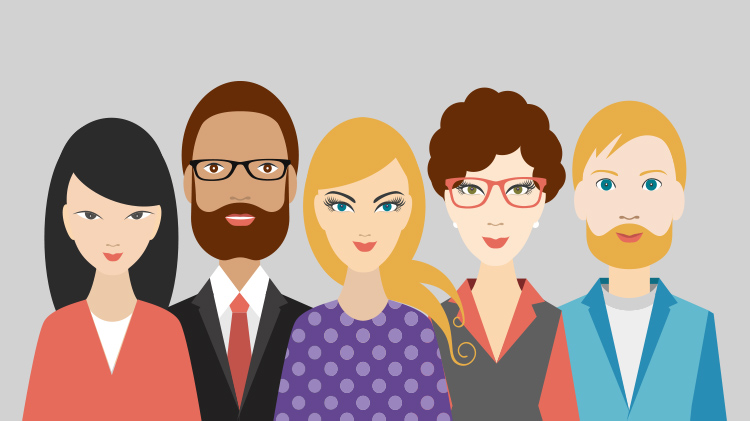 How you tailor your headline will depend on your circumstances, as well as what it is you're looking for.
There are different types of users on LinkedIn. And they will use the site for different purposes.
How you choose to write your headline, the language you use, and the skills you promote will all depend on which type of user you are.
Employee
The employee category of LinkedIn user is one of the most competitive, and there will be lots of people fighting for potential employers' attention.
That means that, if you want to stand out, you need to focus on your skills and achievements, and why employers should approach you over the competition.
Freelancer
The gig economy is growing. More and more people are turning to freelance as a way of working more flexible.
However, with the increasing number of freelancers joining the market, the competition is also growing rapidly.
That means that, if you want to find new, exciting opportunities on LinkedIn, you need to make a great first impression.
What's different about you? Why should companies or individuals approach you over someone else?
As freelancers have to compete over individual jobs, anything you can do to outshine others will help you become more successful.
Self-employed
As with freelancers, self-employed users rely on finding individual jobs to succeed. That means that they have to make sure they stand out at all times.
In order to attract the best clients or customers, self-employed users need to focus on what they can offer that others can't. Creating good headlines for LinkedIn can help you get noticed.
Contractor
Contractors have to rely on individual contracts for employment, and, unlike employees, sometimes have to wait for new work and opportunities to become available.
Because of this, optimizing your headline to get noticed as quickly as possible is crucial. Otherwise, it can mean waiting for long periods of time in between jobs.
Volunteer
If you're looking for a volunteering opportunity, LinkedIn can be used to highlight your previous experience, describe skills, and what you're looking for in the future.
You should include as much detail as you can but in a clear and concise way. Focus on the key points: what volunteering you have taken part in before, and what you're interested in doing next.
Intern
Interns tend to be individuals that are either just leaving education, are new to a particular industry, or are making a career change and trying to seek experience in that area.
If you don't have paid experience in the role you're searching for, you need to find alternative ways to stand out from your competition.
It could be by focusing on your passion, drive, enthusiasm, or other traits. Or, you could focus on your other achievements are reasons that you would be a good fit for the role.
Job seeker
A lot of job seekers make the mistake of using the word "unemployed" in their headline. This can be off-putting for potential employers.
Instead, job seekers should take note of how freelancers and self-employed users pitch themselves.
Although these users aren't unemployed, they're always seeking new opportunities. Therefore, they optimize their headline in a way that helps them find their next gig.
By using key job titles, experience, skills, qualifications, or other selling points in a heading, job seekers can maximize their chances of being spotted by recruiters.
Optimized LinkedIn Headline Examples

When you're crafting good LinkedIn headlines, it can be helpful to look at others within your industry for inspiration.
You should never copy someone else's headline. The best LinkedIn headlines are original and unique. It also needs to show your personality. But it can help if you're stuck for ideas.
Your headline should be clear and to the point. It should sum up what you can offer an employer or client, and what makes your different from everyone else.
Try and paint a picture about what you do. What's special about you? Try and avoid anything too generic.
In addition, try and include as many keywords as you can. This will help you to become more searchable, which will result in more views and, hopefully, more leads and opportunities.
Here are some optimized LinkedIn headline examples:
"Self-employed pet clothing designer helping pet owners with trend-setting styles."
"Freelance graphic designer with 5+ years of experience helping restaurants design epic designs."
"Independent admin contractor experienced in the charity sector with high-quality administrative work in the fast-paced work environment."
"Culinary arts intern ready to take on a new challenge to cook delicious food for customers."
"Volunteer professional with a passion for feeding the hungry in my community every day."
Final thoughts
Whatever you're searching for having the right headline will help you. And these LinkedIn headline examples should give you some ideas when it comes to creating your own.