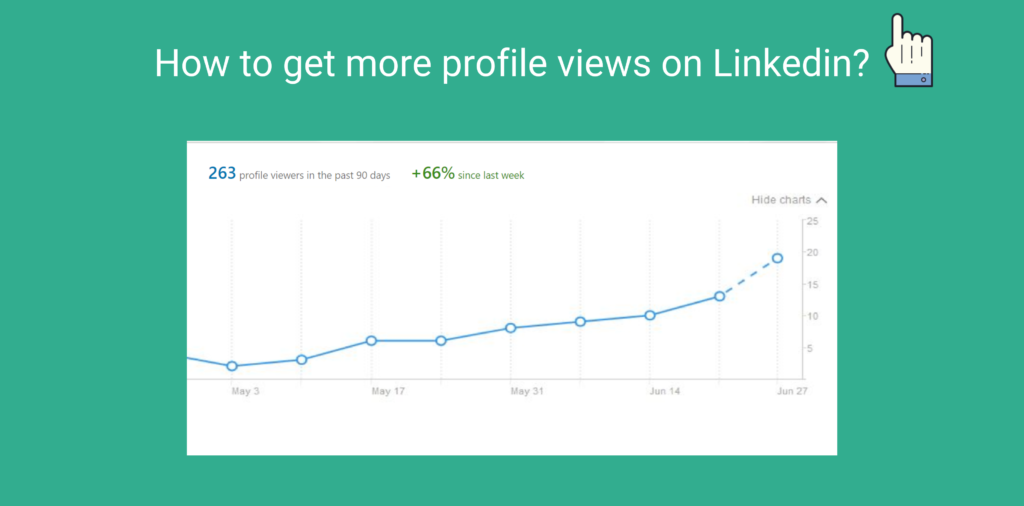 How to get more profile views on Linkedin?
Are you looking for your next career opportunity? If yes, then you're probably familiar with the networking site LinkedIn.
LinkedIn is a powerful tool for professionals looking to network or hunt for jobs. And it's also one of the most widely used professional networking sites.
In fact, figures show that, as of last year, it had around 590 million users.
Having that many users is great for finding job opportunities. But it also means more competition.
And that means, if you're looking to stand out, you need to optimize your profile to get the maximum views, be more visible to recruiters, and get the edge over other job-hunters.
Plus, recruiters are using more sophisticated search tools now. Which means that they're less likely to do additional research after looking at your page.
So first impressions count more than ever before.
If you're trying to figure out how to get more LinkedIn views, here are our top tips:
Use a professional photo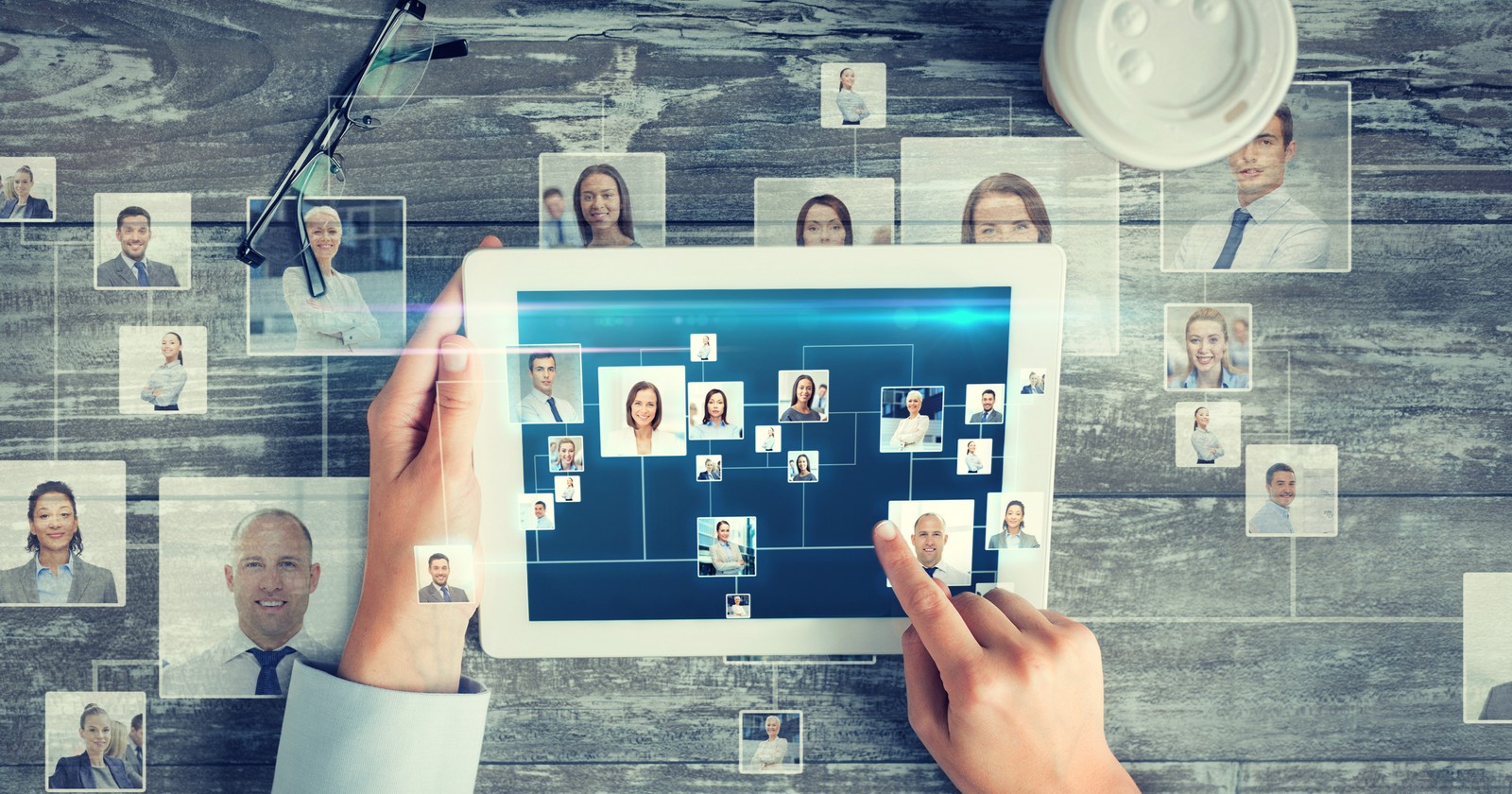 When someone looks up your profile, the first thing they will notice will be your profile picture. It's a known fact that users that include a professional photo are much more likely to be viewed than those that don't use a picture at all.
When you're choosing the perfect picture, it's crucial that you make it as professional as possible. Remember, this is a professional network and you want to be taken seriously.
Ideally, your photo should be a headshot of yourself. Make sure that no one else is visible in the picture, and try to use good lighting if possible. If you don't have a suitable photo already, get someone to take a new one for you.
Edit your headline and summary
After your profile picture, the next things that recruiters or connections will be looking for on your profile is your headline and your summary. These sections are at the top of your page, and should be used to give a brief description about yourself and what you stand for.
The headline should entice users to click on your profile. You can use it to show your current position, but it should also include a bit more information. The idea is to showcase your skills and talents as much as possible. Try and sell yourself.
In addition, you can try adding keywords to your title so that it comes up in as many searches as possible. This will make you more visible to others. If you want to increase LinkedIn profile views, the more results you appear in, the better.
Next is the summary. A lot of users leave this section blank. However, it's one of the most important parts of the profile, as it's linked to the algorithm and any keywords you use will appear in others' search results.
So, try and include your skills in the description. It might help you to get noticed. When doing this, don't be afraid to brag about your achievements. LinkedIn is the place to highlight what you're good at, and what you have achieved in your career.
When you're writing your summary, make sure you include key details about yourself. For instance, you should include who you are, what you do, your background, your biggest accomplishments, and what you are hoping to achieve in the future.
Whatever your writing style, you need to make sure your description is interesting. It also needs to be consistent. Pay attention to detail. Plus, you need to make sure your summary is clear, to the point, and relevant; and you should avoid adding jargon.
Fill out the skills section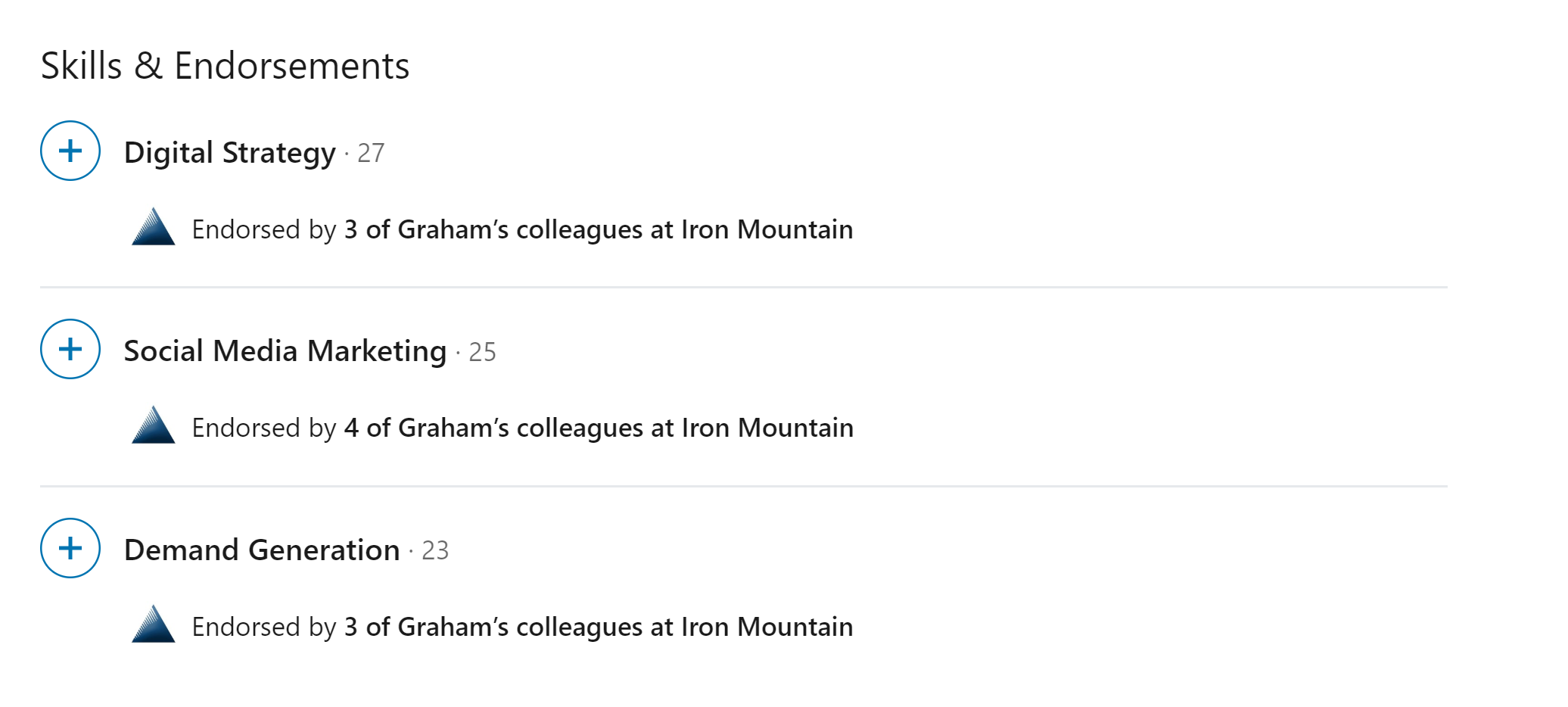 When employers and recruitment agencies are looking for potential candidates, a lot of the time they will search based on skills. They're looking for someone who has the skills necessary to perform the job to a high standard. Someone who has experience in the right areas.
In order to help you become more visible, you should be using the skills section of LinkedIn properly. This can optimize your profile, which will help you to get more views.
The mistake a lot of users make is only listing a few skills. Or sometimes none at all. If you want to improve your chances of getting noticed, try adding more skills.
LinkedIn allows you to add up to 50 skills. Now, you don't need to use all 50, but you should be aiming for at least 15-20. And this should include a variety of different types of skills. You need to include some technical skills, some soft skills, and some general skills.
Post status updates and articles
Last but not least, if you want to increase LinkedIn views, you need to make sure you're active on the network. Linkedin rewards users for logging in more often. So if you want to get noticed, you need to make sure you're logging in at least once a week.
When you're using Linkedin, you also need to ensure that you're interacting with others. For example, comment on articles and share them, join groups to expand your network, connect with as many people as possible, and keep up to date with what your connections are doing.
In addition, Linkedin has a notification system, which means that you'll be updated about your contacts and what they're up to. This includes work, anniversaries, job updates, birthdays, and other events. Use this platform to keep in touch and start interactions.
By being active on LinkedIn, you will, eventually, start to appear in more search results. The more you use the site, the more people will notice you. And if you're looking at how to get more views on LinkedIn, being noticed more often is key.
Conclusion
If you're thinking about how to get more views on Linkedin, you're not alone. Getting more views can be a great way to network with other professionals, get noticed by recruiters, and improve your career prospects.
To do this, you need to make sure your profile stands out. By following these tips, you can improve your profile and increase LinkedIn profile views.