A LinkedIn background photo serves two primary purposes: one, it helps define you as an individual or organization, and second, it helps your profile get easily identified. Having a good background photo for LinkedIn is an excellent way to boost networking and explore potential business opportunities. That's because a professional background photo for LinkedIn allows you to cut through the noise or clutter and get noticed on the social network.
To take complete advantage of LinkedIn, you must boost your visibility, and your LinkedIn cover image can help you do that. But creating a results-oriented LinkedIn background banner is not as easy as it might sound, especially if you're not aware of some essential tools and services that can help you accomplish your goal. 
The good news is that using Octopus CRM's LinkedIn profile writing service, you can quickly boost your visibility with a professional and creative background image. On top of that, you'll have your profile content rewritten and optimized for better search performances. 
We will walk you through the entire process of creating a professional LinkedIn banner that will always get you noticed.
LinkedIn Background Photo: Things You Must Know
A LinkedIn background banner is meant to enhance your visibility, which can, in turn, get you more connection requests, messages, leads, and interviews. Visual elements boost engagement on social media platforms because, as human beings, we process visual elements better than text alone. 
But instead of uploading another generic background image taken from Instagram or Facebook, it is a good idea for you to learn how to create a LinkedIn background banner that grabs your target audiences' attention. Luckily, like all things in life, this can also be accomplished with relative ease. 
It does not matter if you're skilled in graphic designing because, with the right tools and a comprehensive guide, the best background image for your LinkedIn profile is just a few clicks away. 
Tips for Creating a Background Image for Your LinkedIn Profile
Do not fret if you feel like you are not skilled enough to create a professional LinkedIn background banner. You can always use a professional service for the task or outsource it to professionals experienced in the art. Alternatively, you may want to use free online background image templates as they work well enough without compromising quality. 
Here are three options to create a decent LinkedIn background for your profile. 
1. Canva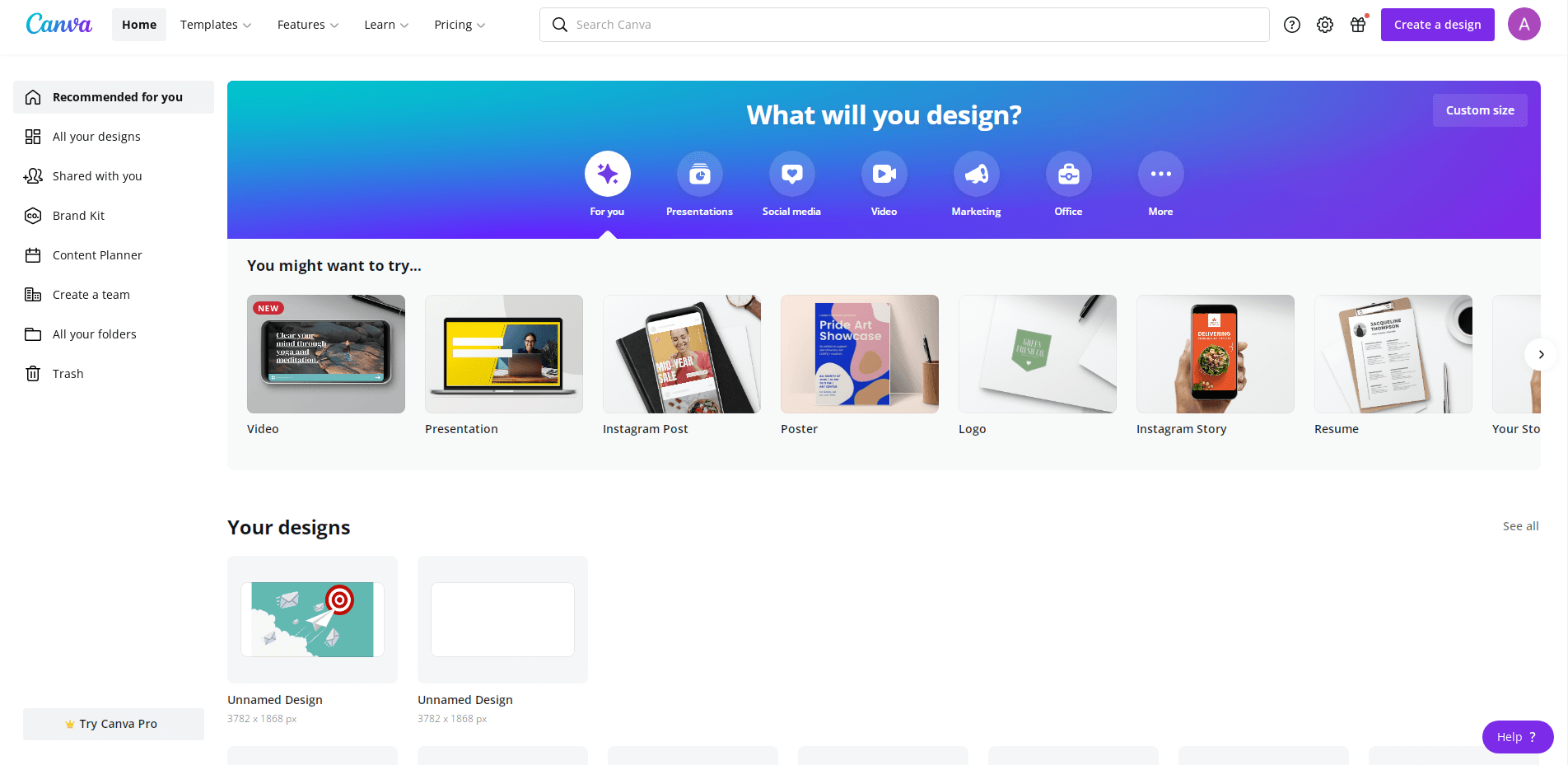 Canva is an online tool that allows you to create multiple designs, including LinkedIn banners. This beginner-friendly tool comes with thousands of online templates that are free, customizable, and innovative. You can switch up their text, colors, and more without being highly skilled in graphic designing. Canva's intuitive interface makes the profile banner creation process quick and straightforward. 
The best part is that you can always play around with your creativity by using Canva to develop a custom banner design from scratch. Or maybe you'd want to switch up your LinkedIn background image with Canva's paid version that offers you countless and more professional options. 
2. Upwork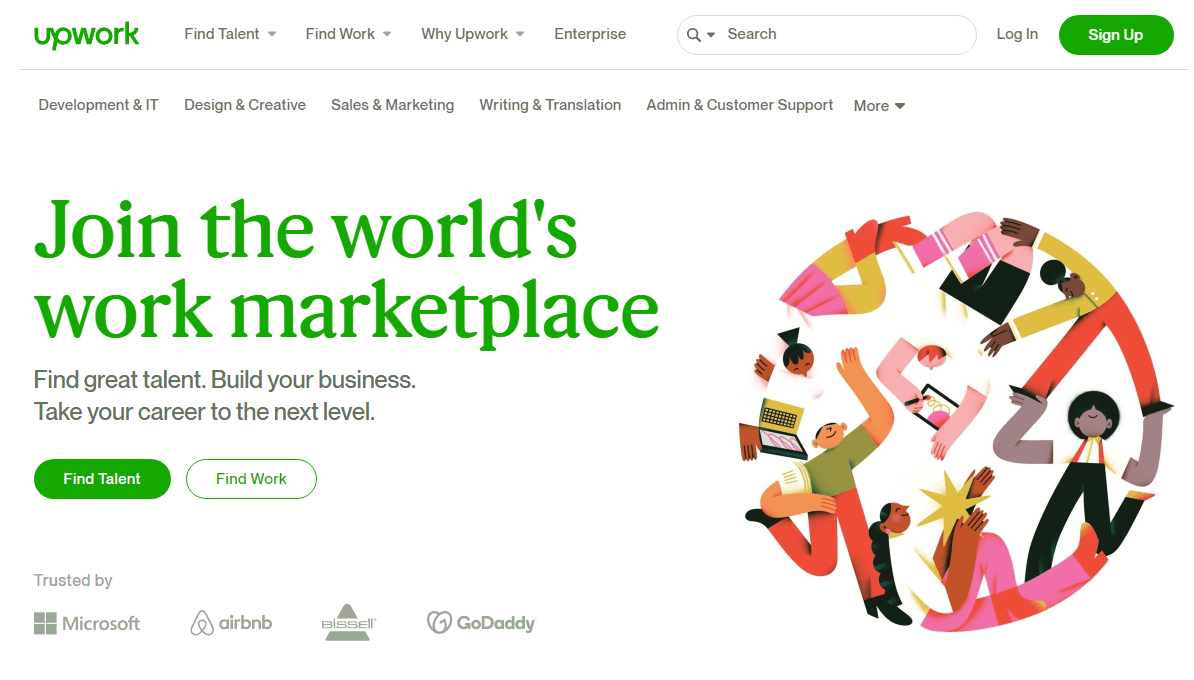 From creating your LinkedIn background image to optimizing your profile, Upwork is the world's largest freelancing marketplace with experts available to help you in any niche. You can easily find graphic designers on Upwork who specialize in creating LinkedIn background images. This is one of the best options out there because freelancers on this online work marketplace offer highly original designs that really stand out!
The good news is that working your way around Upwork is relatively easy. Simply go to the website and create a client account. Next, proceed to the search bar and search for LinkedIn banner designers. The platform will present you with a long list of options in a matter of a few seconds.
Prices may range between $10 and $100 for a background banner, depending on the experience and expertise of the designers. Before you hire them, be sure to run a quick background check on the candidates. The last thing you need is to waste your money on someone who has no idea what they are doing. 
Make sure to scout an expert who specializes in creating LinkedIn background images. It is good to read up the reviews on their profiles and ask for their portfolio items. Doing so will help you choose the best freelancer. But remember that the more experienced a freelancer is, the higher their service charge. 
3. Fiverr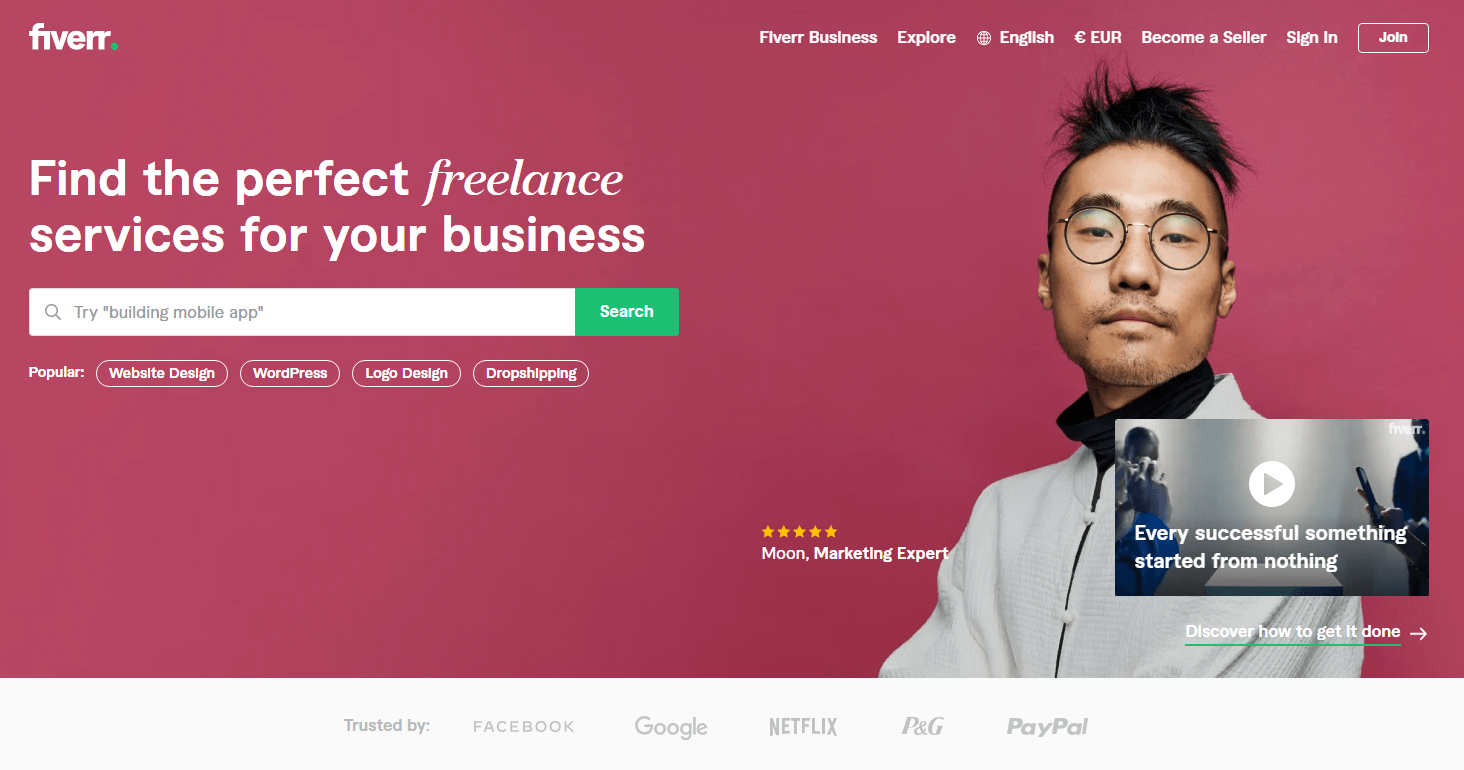 Much like Upwork, Fiverr is yet another freelance service marketplace to hire talents for different gigs. Fiverr is a good marketplace to outsource a small job without breaking the bank. Rates on this online platform vary, depending on your requirements and the freelancer's experience. But most freelancers charge between $5 and $50 per LinkedIn banner design. Some may charge more in exchange for high-quality graphics or animation work as it is more skill and labor-intensive. 
Things You'll Need for Developing a LinkedIn Banner
So, you have decided to take the DIY route to create your LinkedIn background banner. That's great because you can develop a creative LinkedIn background for your profile even with the basic knowledge and skills. 
Here's everything you'll need for the job:
Marketing Strategy
First thing first, you need an effective marketing strategy to provide clarity and direction to your efforts. Keep in mind that every social media platform serves a unique purpose and comes with its own set of pros and cons. It is crucial to understand how LinkedIn works and whether your audience is present on the network before creating your LinkedIn background image. Also, think about how this image will help advance your career or lead generation goals, attract your target audience, and present your core values. 
High-Quality Images
Second, make sure to collect quality images as they reflect your professionalism, personal brand, and your way of work. Use services like Adobe Lightroom or Photoshop for image touch-ups before going ahead with the design process. 
Software
Use software options like Photoshop, Canva, and GIMP to manipulate images. You can even hire someone for the job if you're not skilled enough in these softwares. You may want to use a freelancer designer's service here since they're experts in working with designing software. Plus, you can work with the designer to incorporate your ideas into the banner design. 
Color Palette
Your LinkedIn background photo must reflect your personal brand and match LinkedIn's requirements. For example, you could make an offshoot of a particular color within the entire scheme or develop a contrast of all colors against each other with matching hues. The goal is to make everything appear cohesive and complete without compromising your brand preferences.
Steps to Change Background Photos on LinkedIn
Your LinkedIn must reflect who you are as a professional. For this reason, it only makes sense to invest time and effort into improving your profile's outlook. While some may think of details like your LinkedIn background photo size and dimensions as insignificant, they can make or break your success on the professional networking platform.
Let's say you've created a professional background photo with the right size, colors, and dimensions for your LinkedIn profile. Now you want to switch your existing LinkedIn background image to the new one. Here's how to change background photo on LinkedIn in a few simple steps.
Choose a Photo
Before you start the process, be sure to keep a few things in mind. 
Keep the recommended LinkedIn background photo dimensions in mind. For a professional look, pick a 1584×396 pixels photo. 

Look for high-resolution images. Steer clear of fuzzy or pixelated pictures. 

Maintain a 4:1 aspect ratio and ensure that the LinkedIn background banner size is around 8 MB. 

The picture format must be GIF, JPG, and PNG.
Here are some ideas on what to put as your LinkedIn photo. 
A photo from your workplace, such as an image of your desk or home office

Images of your tools

Images that represent your profession, industry, or brand

Photos of your awards

A custom photo that shows your interests 

An inspirational quote about work, motivation, or anything relevant

A beautiful photo of your city's skyline

An image that represents a cause you care about.
How to Find Professional LinkedIn Background Photos
If you find it hard to take a professional photo, you may want to give one or more of the following services a shot.
Shutterstock

StockSnap.io

Gratisography

Adobe Stock

iStockPhoto

Picjumbo

EyeEm

BigStockPhoto
It is not easy to find a good quality LinkedIn background photo for free unless you take it yourself or ask a friend for help. And even though you can find free images at the sites listed above, we recommend you buy a paid image because they look more professional. In any case, it is good to first search for a free LinkedIn background photo that relates to your profession, business, brand, or interests. 
Change and Customize Your Background Image
After you've picked a photo and have your design ready, you can now quickly go ahead with changing and customizing your LinkedIn banner.
Here is how to go about the process. 
Sign in to your LinkedIn account and go to your profile page.

Click on the pencil icon at the top right corner of the page.

Upload the new photo as your LinkedIn background.

Personalize the image with the filter and crop features.

Validate the Upload and click on Apply to implement the customization.

Adapt the cover image settings to your preferences and hit Save.
Congratulations! Your LinkedIn background banner has been changed successfully.
LinkedIn Backgrounds: 5 Examples
The Writer's Approach

Beautiful Skyline 

Image of Your Products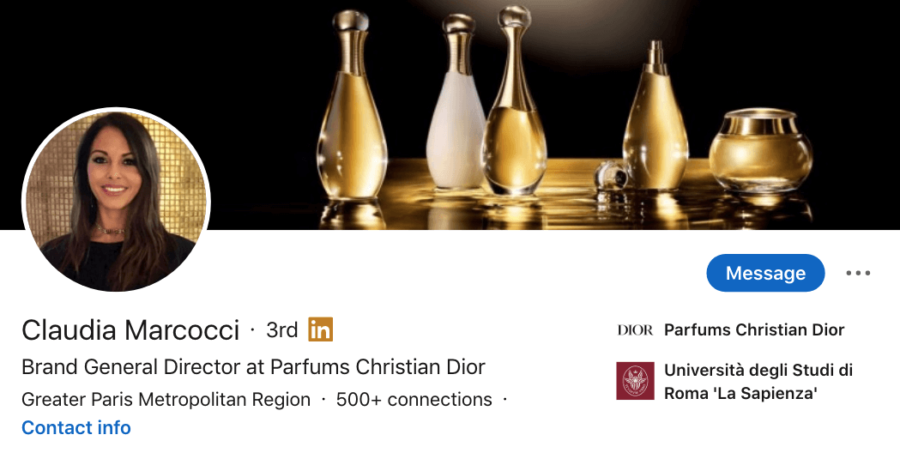 Cause-Focused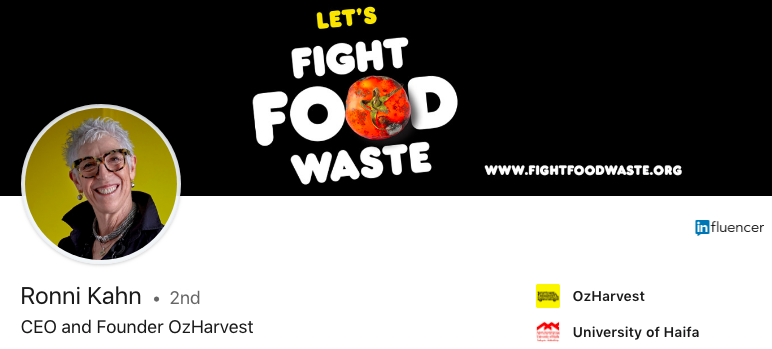 Your Expertise