If you've been browsing LinkedIn for potential clients for your lead generation campaigns, you may have noticed a few profiles with the word "LION" in the headline.LIONs on LinkedIn are using the distinction to build their networks much more quickly than regular users.
But does it function? And is building a solid network on LinkedIn a good strategy? Do you know LinkedIn offers specific tags and labels called LinkedIn Open Networking. No worries if you're not familiar with the term! This article will explain what it is, whether it makes sense for your B2B company to sign up, and how it can help your lead generation efforts.
What is a LinkedIn Open Networker (LION)?
LION is for LinkedIn Open Networker, and it refers to someone who desires to grow their LinkedIn network and has a large number of connections. They accomplish this by approving connection requests, even if they don't know the sender or have any common relationships.
Related article: How to Network on LinkedIn
When you create a LinkedIn account, you are often assigned to a network based on your geography and maybe your academic and professional affiliations. It limits the number of persons who can become your connection.
However, by signing up to be a LinkedIn Open Networker, you give yourself the chance to grow your network swiftly and broaden your network of connections. Large networks enable individuals who might not otherwise see each other on LinkedIn to connect. LinkedIn members can connect in three different ways, as you may know:
First connections are the people you immediately connect to; second connections are those with whom you cannot directly connect but who are related to you through your connections; 3rd connections are those who are connections of your 2nd-degree contacts in the first degree.
The explanation makes it more evident why having a LION in your network is crucial. It helps you to connect with thousands of other individuals because one LION will make them your second or third-degree relationships.
A comment from LION exposes you to other LIONs who are a part of his network. In this way, you will be able to get more engagement in the form of likes, shares, and comments. In the long run, you might create a bigger network of LIONs as you get relevant connection requests. Even LIONs can help your content go viral!
The word LION appears in some open networkers' profile headlines, making it simple to identify them. Some might include it in the "About" or "Bio" section. But not all of them have it.
LinkedIn Open Networker (LION) Pros and Cons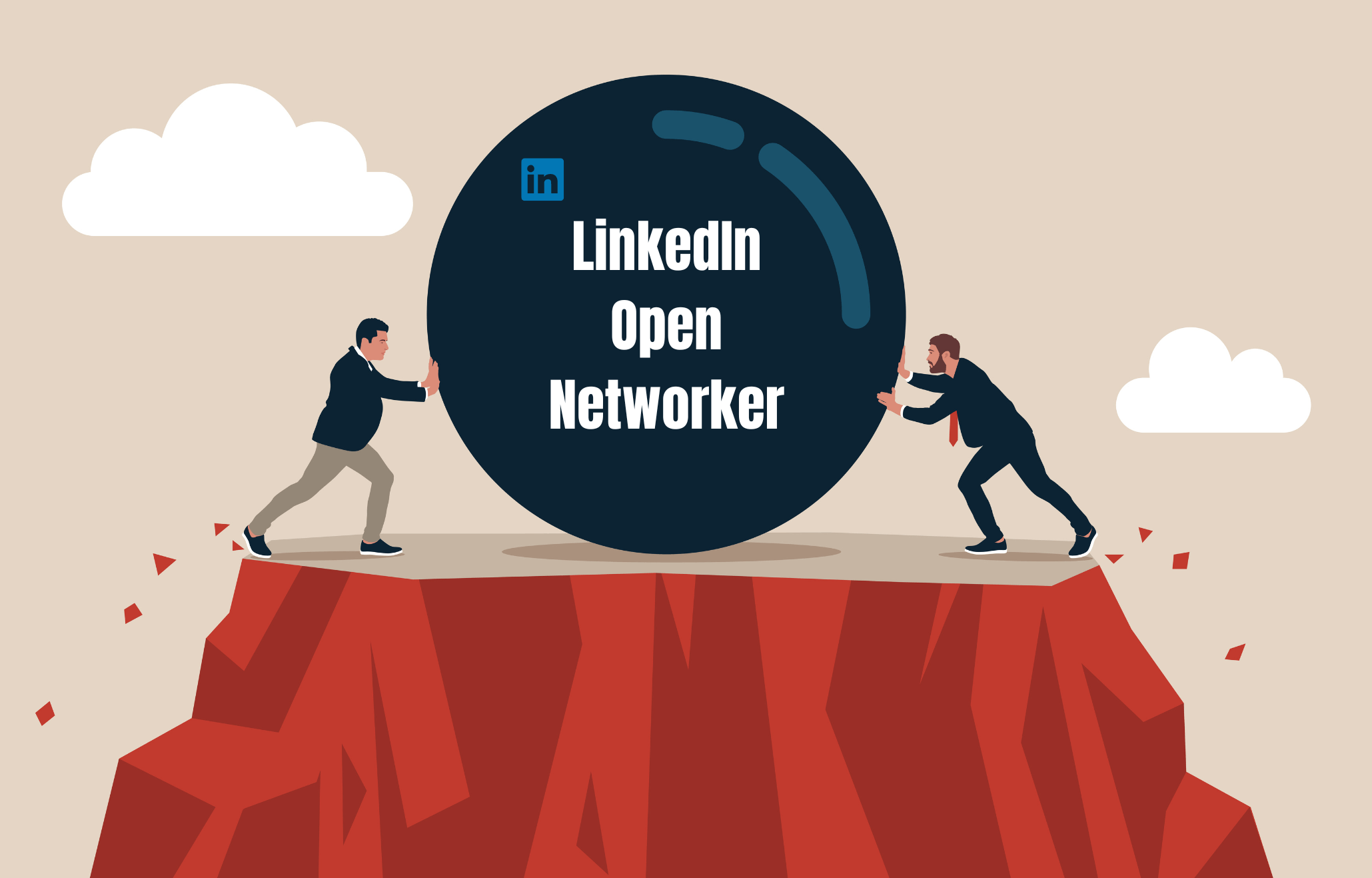 With over 300,000 members, the LION badge unlocks excellent opportunities for building a healthy and targeted network with industry people from any part of the world. But the feature has its own benefits and drawbacks that we've discussed below.
Advantages of Becoming LION
Let's discuss the pros:
Increases network
The key benefit of open networking is the speed with which your network may expand, offering you more opportunities to improve lead generation. You'll get more connection requests as soon as you promote yourself as a LION. It implies that your page will become more visible, and your audience will grow.
You can reach out to many more individuals in your network if you have an extensive network, which will immediately improve your lead-generating efforts.
Enhances online visibility
The main benefit of joining the LinkedIn LION program is the increase in your online visibility and exposure to more potential clients.
Your network will quickly expand, and your postings and articles will have a wider audience. You can increase the number of views, likes, and comments on your articles by joining the LinkedIn club of open networkers without spending money on LinkedIn marketing.
Improves Search Results
Engaging with LIONs will also help you use LinkedIn search more efficiently if you're a business owner or a recruiter.
Did you know that, unless you're both members of the same LinkedIn group, when you search, the only individuals you may view are those who are your first, second, or third connections? How many qualified leads or skills are you missing if you don't have an extensive network?
Disadvantages of Using LION Tag
Here are some of the cons:
Increased Risks of Spam
However, you should be aware that all of this comes with hazards. When you accept a connection request from an unknown source, you risk receiving spam and privacy violations.
Your new contacts can see the information that is just accessible to them and the information that is public on your profile. And you never know how they'll use that information. However, you can choose which information to display, so don't worry.
We strongly advise you to delete private information from your profile, such as your phone number or address, if you want to join the LinkedIn open network. You can include the name of your business but not its address. You can list the college you attended but not the year you graduated. 
Unfortunately, LinkedIn does not allow you to change your email address, making you vulnerable to spammers. Others may attempt to sell your data to outside businesses, while some will send you spam, pushing their offers or adding you to their mail lists that you never opted into.
Filtering every connection request is the best defense against spammers and harassers. Before accepting a connection request, make sure the person's profile is genuine, and they have a profile photo of themselves.
Reduces the Quality of the Network
In some cases, putting up the LION badge can negatively impact the quality of your network and networking activities. Even if you receive 100 new connection requests, how many of those people are potential customers? How many of them will help your company in the long run?
Even while having an extensive network doesn't guarantee you have the right audience to market to, it's easy to fall prey to vanity metrics.
How to Find LinkedIn Open Networker (LION) in the Search?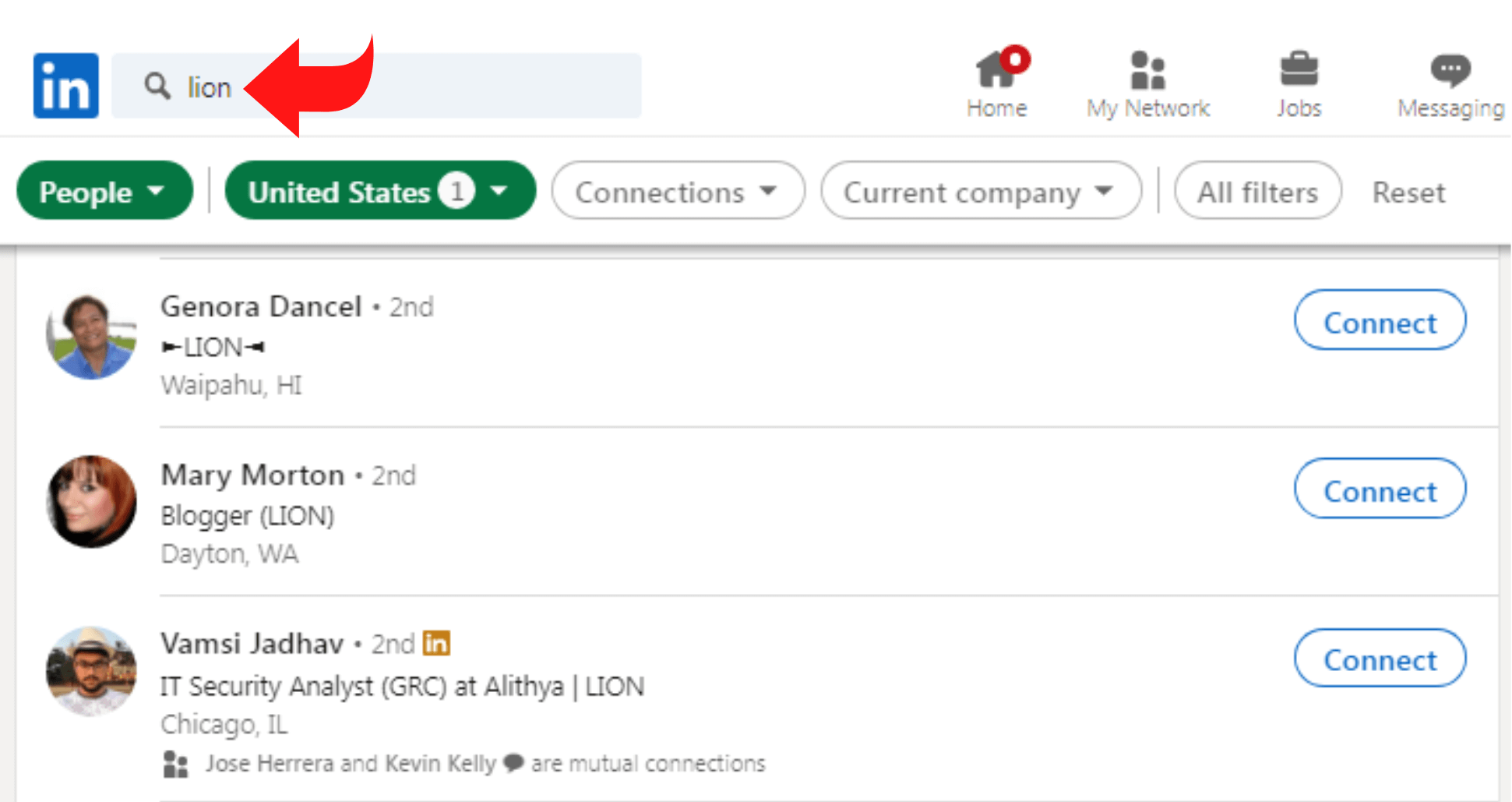 Simply entering "lion" as a term in LinkedIn's advanced search is one of the simplest ways to find LIONs. Alternatively, you may enlist in one of the many open networking groups and begin corresponding with other participants. Another way to do so is by adding the LION hashtag or LinkedIn Open Networker badge to your profile image, so recruiters can easily find you. 
Nevertheless, all those strategies will help you get in touch with LIONs in any sector. It's beneficial for a lawyer or law student to network with people from many walks of life since you never know who will present you with your next chance, such as a new career or a leadership position.
But how can you narrow your search to the current LIONs most pertinent to you? Such as other lawyers, attorneys hired for specific projects, recruiters, and future clients. Return to the advanced search page. You can create keyword pairs with LION to get the desired result, for example:
Lawyer+lion

Attorney+lion

legal recruiter+lion

attorney recruitment+lion

attorney recruiter+lion

lawyer recruitment+lion

lawyer recruiter+lion

executive search+lion
You can also pair the word LIONs with any other keyword that suits your industry to find people who could become potential clients and contacts for your target market. You may use the keyword+LION pair for professions like healthcare or banking. (You can limit your search by using keyword pairs containing desired employers, even for large firms.)
Looking for LIONs who attended a specific university? Try using the keywords "lion" and "University name" as the institution. Then go back and perform each search once more, replacing "lion" with the phrase "open networker" (in quotes). Lawyer Lion, therefore, becomes a Lawyer "Open Networker."
These searches will not always turn up open networkers; for instance, they will also turn up present and previous employees of "Food Lion." Nevertheless, they can turn 100 new, highly connected legal or legal-related professionals in under 30 minutes. You might anticipate that some connections will get in touch with you once you've linked with them.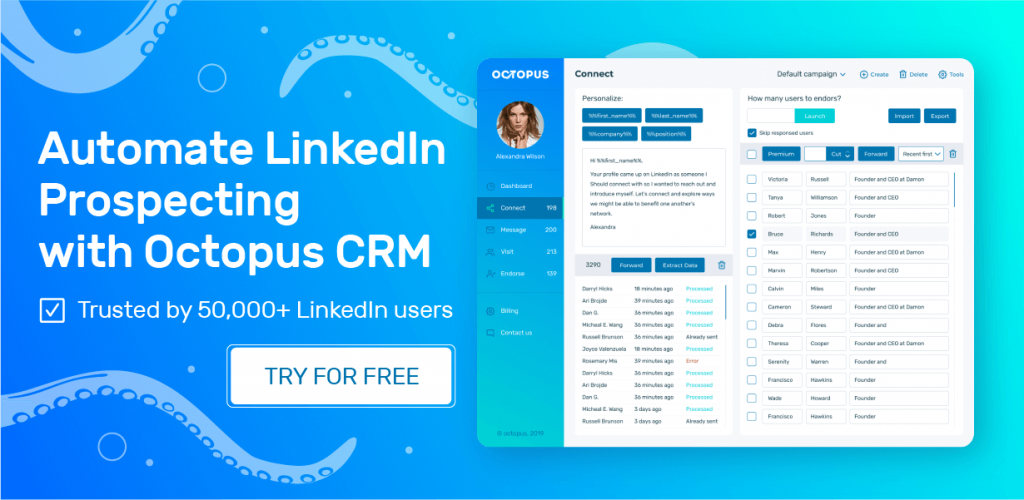 Decide on Your Networking Strategy
Unquestionably, using a LinkedIn networking strategy yields more significant outcomes. Therefore, you need a plan to maximize your time and achieve your professional objectives, whether you are networking physically or online.
Discovery and relationship building are critical components of networking. Here are some pointers for a productive networking approach that you may apply to your upcoming in-person networking event or LinkedIn.
Optimize your profile
When networking in person or online, making a positive first impression is crucial. Make sure to complete and optimize your profile before using your LinkedIn account to network. There should be no noticeable gaps or blank areas in any of the sections of your LinkedIn profile.
Related article: SEO Guide to Optimizing Your LinkedIn Profile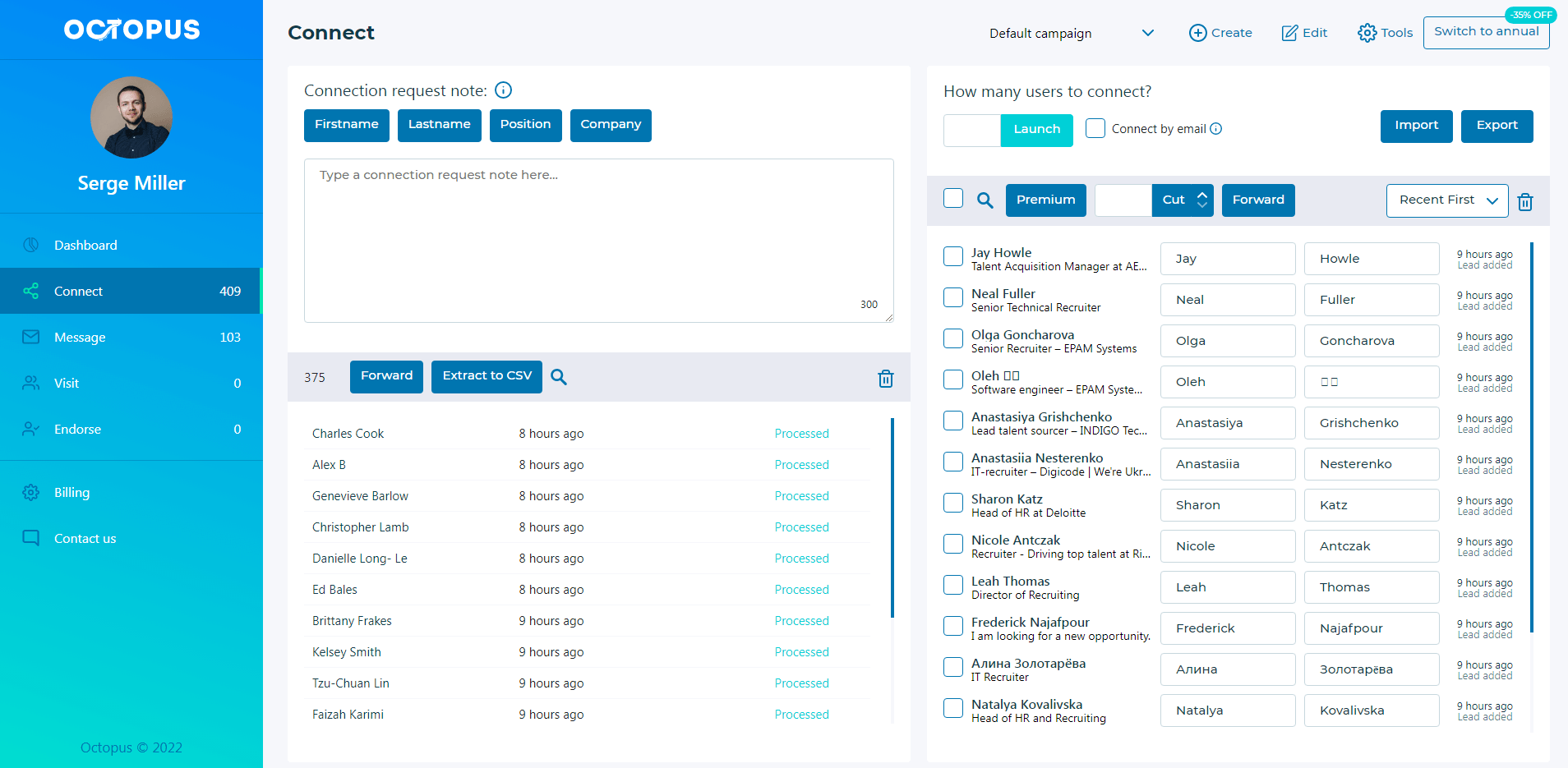 Octopus CRM is a leading LinkedIn automation tool that helps you optimize your LinkedIn profiles. LinkedIn profile writing service allows users to use relevant keywords and hashtags to help them stand out on the LinkedIn platform. 
Make Connections
If you're already a LinkedIn member, you have connected with some of your friends and coworkers. It's time to step things up and grow your LI network of contacts for better reach and visibility. You can use your network for various purposes, such as staying in touch with industry gurus, creating leads, or finding a new job.
The first few days or hours after speaking to someone on the phone or in person are the best for connecting. Include this habit in your standard follow-up procedure. You can connect with them by typing their name into the LinkedIn search bar. You can increase the chances of connecting with a broader audience by sending a personalized note with each connection request. This way, you can tell them why you should be a part of their network and how it will benefit them.
Reconnect with Old Contacts
Reaching out to users you haven't spoken to in a while can be awkward, but there are easy ways to strike up a conversation. On LinkedIn, you may interact with their content by "liking" or commenting on their postings to express your support.
Setting aside time to connect with close contacts is a good idea because networking depends on maintaining ties. For instance, when a user has a birthday or achieves something recently, send him an email. Long-term gains will come from developing a practice of regular, sincere communication.
Join LinkedIn Groups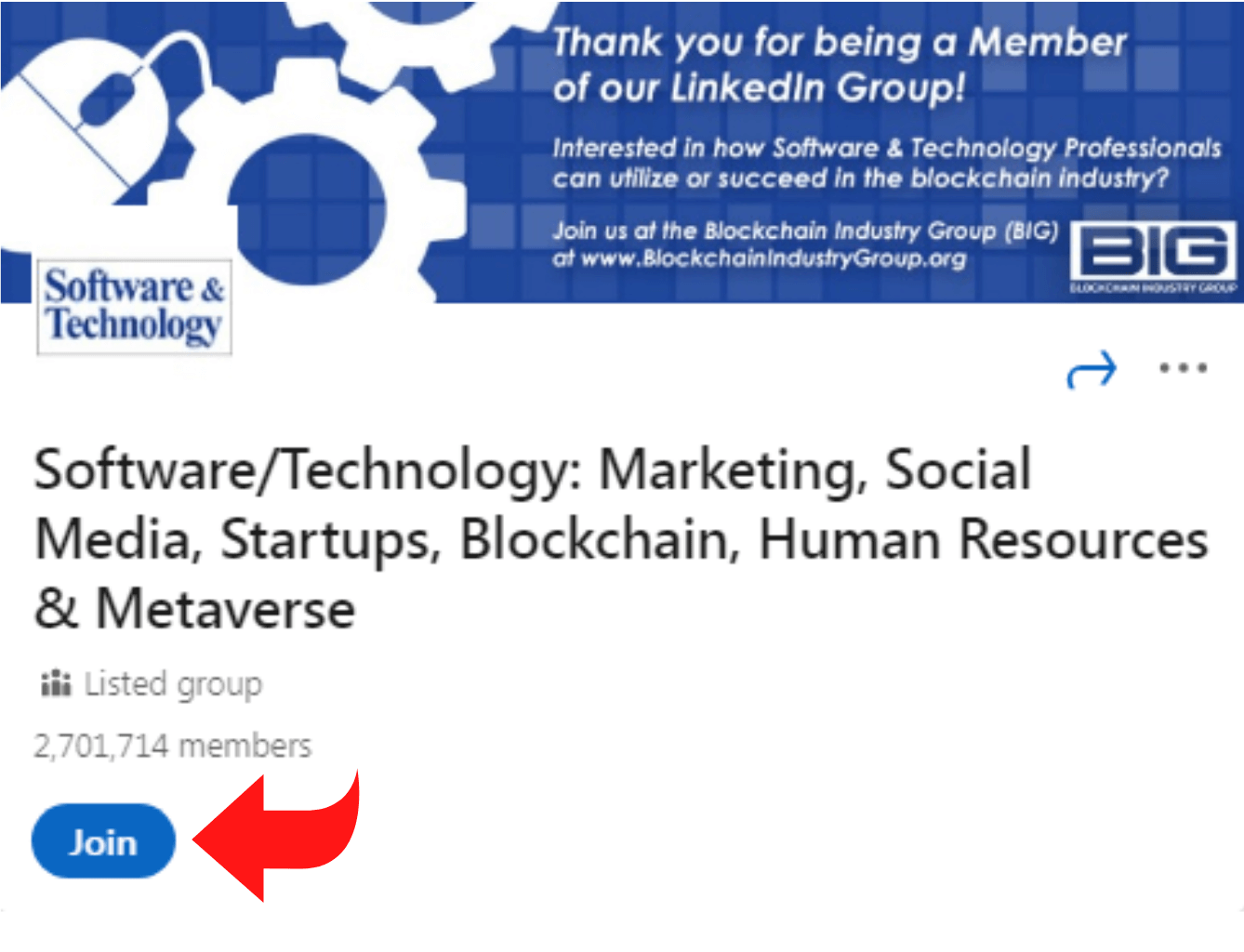 LinkedIn groups are unique online communities where professionals can exchange expertise, ask questions, and discuss subjects they're interested in learning more about. These groups help you build relationships, expand partnerships, and demonstrate your knowledge and skills.
Search for particular terms related to your industry, interests, or target market on LinkedIn to locate and join these groups.
Post Your Thoughts and Experiences
Sharing your thoughts and experiences is a terrific way to attract and engage your audience on LinkedIn. Besides, you can do it in a few different ways to make it more enticing and catchy. Consider reposting one or two of your significant insights on a connection's LinkedIn page. Need ideas for virtual team building as a manager? 
Share a few takeaways from your experience and solicit advice from your network in the comments section of your post to help spark a discussion. Host a brief video interview with a coworker on the LinkedIn page for your business if you're creative. Need to check your gut quickly? Create a poll to gather opinions and insights from your network, then utilize the results to encourage interest in a discussion.
Try to post frequently and use relevant hashtags in your material to reach people outside your immediate network. It can lead hiring managers or professionals to contact you directly if you're looking for work.
Engage
Instead of letting others post unique material on LinkedIn, promote yourself as an authority in your field by publishing your own engaging and informative articles. Sharing an excellent article you've recently read on LinkedIn is a fantastic place to start. Still, if you're serious about building meaningful relationships and establishing yourself as a thought leader in the industry, you should be creating your articles.
You may share your knowledge with your connections by writing an article on LinkedIn, which may help other users find you there. When you publish your content, include hashtags in your post to draw the kind of users you want to interact with and expand your professional network. The comment section of your articles is a terrific place to start a dialogue, and having a voice on LinkedIn will make networking simple for you.
Consider the type of content you publish. According to research, postings that entertain users on social media are more likely (67%) to compel people to like or remark on them, followed by posts that inspire, instruct, and tell a story. You can also incorporate graphics (pictures, movies, polls) to diversify your material. To reach your target audience, think about utilizing a variety of content.
Benefits of Open Networking
Networking helps the user to expand their reach and increase online visibility. However, it does not only come with benefits. It has many risks attached. Let us discuss the benefits and negatives of networking. 
Increases Online Reach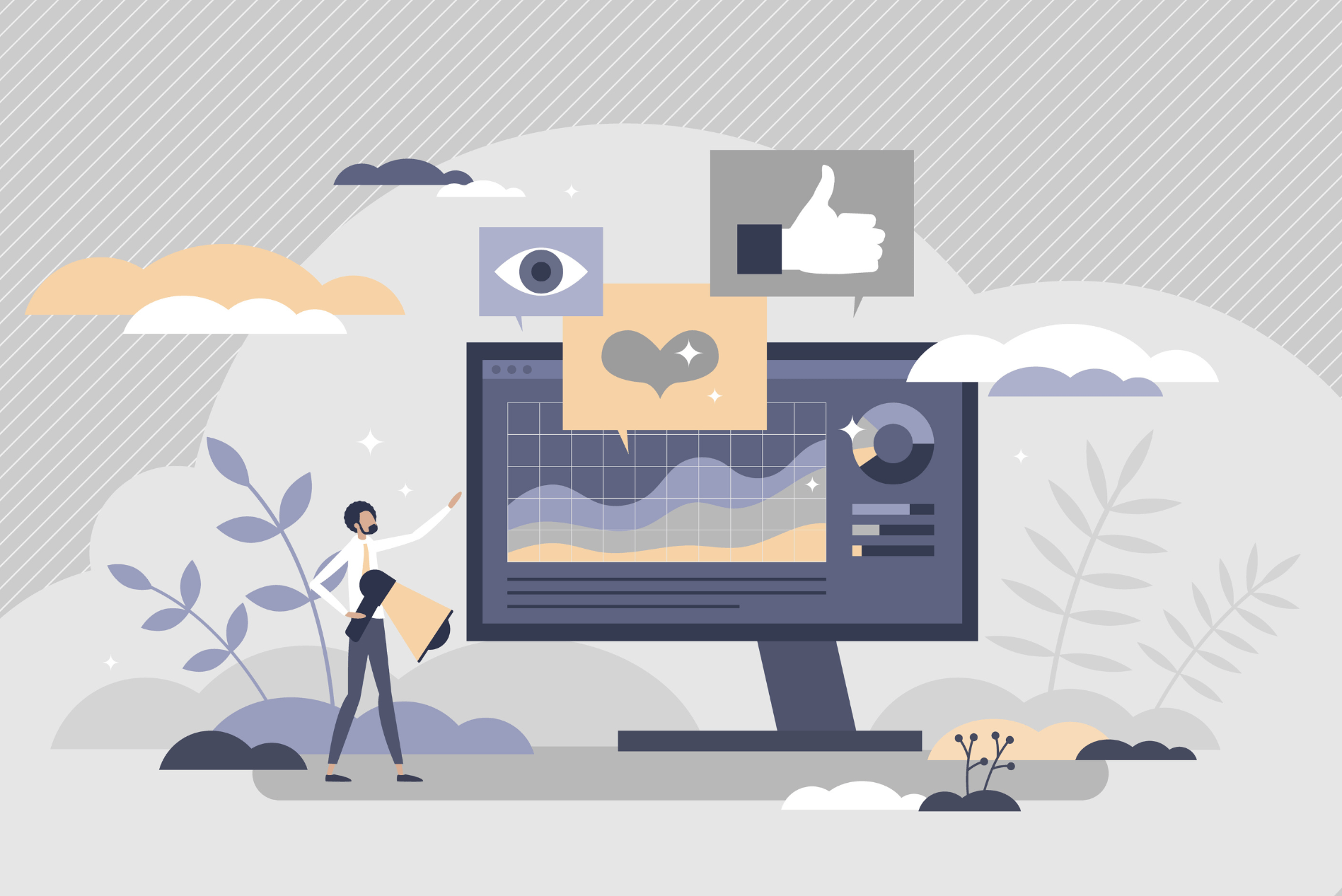 The ability to expand your reach and visibility on LinkedIn is one reason to be an open networker. More people can see you if you have more connections and vice versa. LinkedIn searches return profiles within three levels or in shared groups. Although you can pay LinkedIn to see more users, doing so will not make you more visible.
Shows Updates
More people will see your updates, which is another factor. It is beneficial now that LinkedIn has allowed all members access to its publishing platform. When you start publishing, your contacts automatically become followers.
Selecting Open Invitations to Network
Conducting an advanced search is a fantastic method to target your open networking invitations. Include participation in a LION group as an additional targeting requirement in addition to your intended targeting criteria. You can invite individuals from your community, industry, or target market.
Negatives of Open Networking
Following are some negatives of networking:
Dealing with Spammers
The worst kind of spammers are becoming increasingly prevalent on LinkedIn. Their main objective is to obtain your personal information, which they plan to sell or use against you. They frequently sell the data to recruiters. But don't expect that to be the rule.
Even though spammers' profiles look more appealing, something will "feel" off about each one. Whenever a profile gives you a strange vibe, click "Ignore." Report the profile as spam so that LinkedIn can take appropriate action if you are sure it is fake.
Difficult to manage
Engaging with thousands of people is more complex. The number of contacts you're juggling could cause you to lose out on a great relationship.
Security Issues
People can get new details about you and your contacts when they connect with you. An essential component of online networking is controlling that accessibility while keeping security in mind. Do not share your phone number and address out of your profile's "Contact info" section if you intend to network openly, and select "Only you" from the "Privacy & Settings" menu to be the only person who can view your connections.
Conclusion
The acronym LION stands for "LinkedIn Open Networker." Those who use this feature believe that the wider the contact list, the greater the chances of finding and attracting new leads. The advantages are available even if you choose not to join LinkedIn's open network. 
Reaching out to those with a LION status will help you increase your outreach's effectiveness if you are wise when you do it. Keep in mind that adding one new open networker on LinkedIn has the power to connect you with thousands of other individuals and networks.