LinkedIn is the biggest platform for employment opportunities and B2B sales prospecting. It has millions of active users worldwide, all trying to make the most of the service. While people around the world have been using it for professional networking, businesses and sales professionals have realized its potential for sales growth. The connections made on LinkedIn make it an invaluable platform for businesses, employers, and job seekers alike.  
The best way to make your LinkedIn activity bear any fruit is to make yourself visible on the social networking site. The number of people visiting your profile and the number of searches you appear in is an accurate way to assess your visibility. The more visible you are, the more likely you will be to receive connection requests, follows, and messages. Engagement with other users and company accounts is crucial for your success, regardless of your objectives. 
Remember that it is your profile that determines your visibility on LinkedIn, so the more attractive your profile, the more chances you get to connect with people and accomplish your goals. The critical component of your profile is the headline. It's your introduction to the user visiting your profile since it's the first thing they see. Depending on the quality of that headline, it can make or break your LinkedIn branding. Find out how to write LinkedIn headline in our related article.
What is a Headline on LinkedIn?
Your professional headline on LinkedIn refers to the text below your name in the introduction section. Your headline displays in search results and is separate from your current position title.
Typically, LinkedIn users leverage headlines to promote an area of expertise or showcase a new or current position.
LinkedIn headlines are essential since it:
       

Tells visitors your chief job and strengths

       

Offers them a reason to connect with you

       

Portrays you as an industry leader

       

Motivates viewers to click on your profile
What Should My LinkedIn Headline Say?
The perfect LinkedIn headline should expand on your job title and company, regardless of whether you're trying to attract recruiters or putting your skills in the spotlight.
After that, you can use the remaining characters to specify your specializations, goals, and hard skills.
How to Write a LinkedIn Headline
Stand out from your competition by creating the perfect professional SEO optimized headline. Here's a step-by-step guide to creating a professional headline on LinkedIn:
Keeping your LinkedIn Headline Simple
Curate a relatable yet attention-grabbing headline to encourage viewers to click on your profile. Remember, your main goal is to convey your primary skills and how you do your job.
Be Clear, Compelling, and Specific
LinkedIn provides its users with approximately 120 characters to explain their roles. Focus on being clear and specific about yourself, your job, and your skillset.
Offer Unique Value
Ensure your LinkedIn headline offers viewers unique value when they land on your profile.
Be a Little Boastful
Consider showing off your skillset in your LinkedIn headline to draw attention to your profile. Boasting about your accolades and awards is an easy way of telling visitors about your accomplishments.
How to Edit a LinkedIn Headline
Here's how you can edit your LinkedIn headline:
       

Visit your LinkedIn homepage

       

Select the 'Me' icon present on the top of your LinkedIn homepage

       

Choose the 'View Profile' button

       

Click on the 'Edit' icon

       

Select the 'Headline' field within the Edit intro pop-up
Profit from the Good LinkedIn Headline
Creating a keyword-rich or benefit-focused headline is an excellent way of demonstrating your creativity and expressing value.
Once you create the perfect LinkedIn headline, consider adding a video testimonial and resume to make it increasingly engaging and unique.
A good LinkedIn headline incorporates the users' job title, value, and skillset. It also gives prospects and recruiters a clear picture of your position, value, and current role.
Biggest Mistakes People Make While Writing LinkedIn Headlines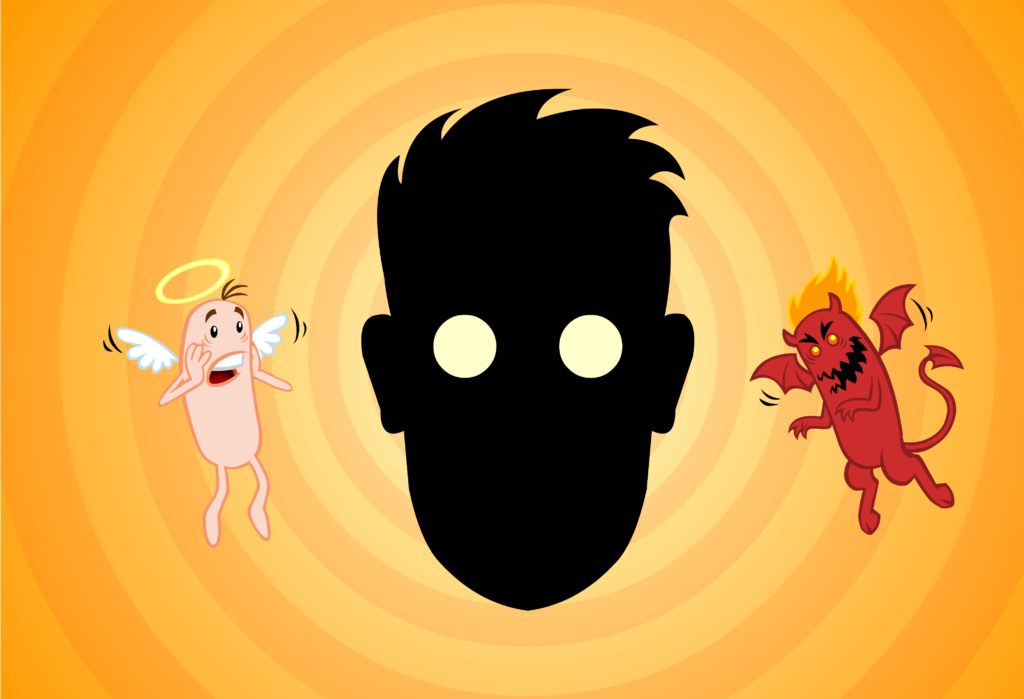 Your LinkedIn headline is your brand statement and hence needs special attention when curating one's profile. It's the statement that tries to sell you to viewers, yet most people fail to give it the significance that it deserves. 
It's quite easy to get the headline part of your profile wrong by omitting crucial details or merely misunderstanding the context and purpose of the headline feature. Here're some of the biggest mistakes users make when crafting their LinkedIn headlines:
1. Current Job Title
Most people make the typical choice of saving their current job title and contemporary employer as their headline. While it provides a quick idea about your current designation and commitments, it fails to give enough useful information that could have been accessed through an adequately customized headline.
Employers look for more info, such as your skills, experiences, and specializations. A good headline for LinkedIn will include these details and do significantly better in generating engagement than headlines containing just the company association and occupation title.
2. Not Even Creating One
Headlines left empty will be set to the current designation title and the name of the relevant employing organization by default. If you do not wish to bear the same potential losses as the mistake mentioned earlier, be sure to create a personalized headline yourself rather than leaving it for the app to handle.
3. Not Implementing Keywords
Keywords play a vital part in showing up your profile in search results. It is a good idea to include keywords related to your career objectives or the jobs you want to target. If you fail to do so, your profile will have little or no chances to appear at the top of search results in your niche. It means failure to use keywords in your headline can hinder your LinkedIn visibility.
4. Lying
Being dishonest in your headline is probably a sure-fire way to burn the bridges to career growth and business opportunities. Discrepancies between your profile and working experiences are easy to spot and impossible to forgive.
5. Not Catchy Enough
Your headline is your primary selling point. It's the only thing separating your potential employment or lead from visiting your profile and engaging through communication. If your headline is dull, monotonous, lacking information, or devoid of key skills, LinkedIn users will be less likely to interact with you.
Employers often surf the platform in search of candidates to hire, and if the headline is not appealing or catchy enough, the candidate will probably slide out of consideration and fail to make the shortlist. 
The same holds when it comes to prospecting. As a salesperson, you may send connection requests and messages to your prospects on LinkedIn. If your headline isn't catchy, they're more likely to ignore your request and messages. 
Octopus CRM will help you to create the best headline for your LinkedIn profile. Our professional LinkedIn profile makeover service is what you need, just contact Octopus team.
LinkedIn Headline Examples That Can Boost Your Visibility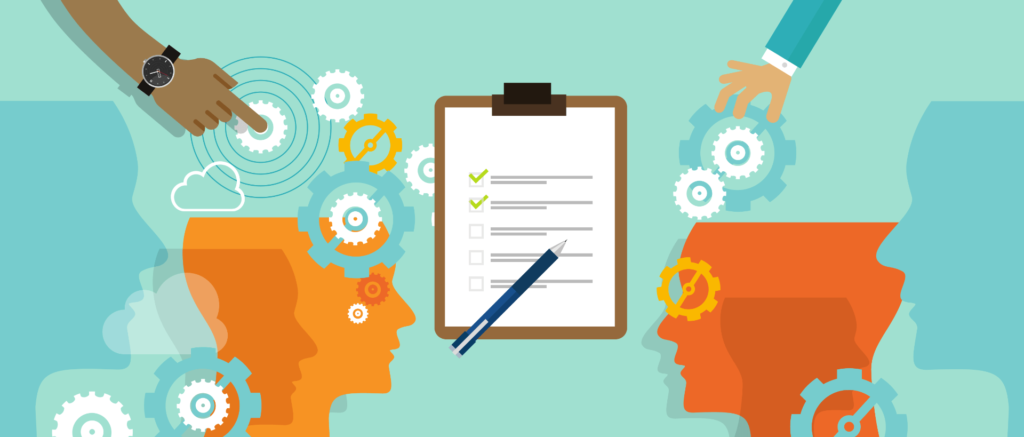 If you've made any of the above mistakes and think that your LinkedIn headline is weak, it's time you should implement some changes. Luckily, we've got some examples of good LinkedIn headlines that cater to all sorts of LinkedIn users.
For Jobseekers
The entire game-plan for people looking for opportunities is to stand out from the rest of the crowd. The end effect is to be as unique and differentiating from the competition as possible. As explained earlier, using your current job title will not suffice for that.
Search up the job description that you are looking for and identify the keywords. Add appropriate keywords to improve your profile's visibility in search results. 
The format for the headline is simple. Start with 2 or 3 of the most common keywords associated with that job description. Follow it up with the value you're bringing to employers, backed by past results.
Example 1: 
Let's say you are a marketing manager who wants to delve into the software business. Implementing the leading keywords into the headline would be ideal. The headline would read: 
"Marketing Manager | SaaS Applications | Growing userbase by 42% in 5 months (with zero advertisement spend)"
Example 2: 
Now let's take the case of a Web Developer looking to take on new projects. If the planned industry to join is online retail, the headline could be: 
"Full-Stack Developer | E-Commerce | Creating 4 Operational Online Stores in 7 months"
For Recruiters
Recruiters can use their LinkedIn headlines to influence their potential employee-base. It is vital to mention your position as a recruiter from the very start.
Following that, the recruiter profile should look towards promoting their company mission by mentioning the organization's goals and vision. The headline could also be very specific in their criteria for employees, consequently refining their candidate pool.
Recruiters who directly contact potential employees on LinkedIn can flatter their recruitment targets using words of admiration in their criteria. This will go a long way toward instilling positive feelings into the target-base, which can ultimately influence their decision.
Example 1: 
"Internal Recruiter | Hiring exceptional and talented individuals for our developing organization"
Example 2: 
"Senior HR Recruiter | Seeking out the very best data scientists for our global mission"
For Professionals
Professionals or 1-man-businesses already engage in a lot of LinkedIn activity and are capable of generating thousands of LinkedIn connections and followers. Their headlines also follow a format for optimal results. Starting with the job title and relevant keywords, finishing with past results and a call to action can generate further engagement.
Example 1: 
"Digital Marketing | Performance Analyst | SEO Content Optimization | Derexel.Co"
Example 2: 
"Executive in Lead Generation | Driving Initiatives to Enhance Revenues by $50+ | Message Me for Improved Advertisement-Free Strategies"
For Entrepreneurs
Entrepreneurs follow the instant impact mantra. It makes sense to create a headline focused on helping individuals achieve their goals or solve their problems. Next, back it up with successful endeavors and their accompanying results. The more direct you are, the better the results.
Example 1: 
"Life Coach for 500+ Successes | Work and Faith | Motivational Speaker | Your Career in Your aControl"
Example 2: 
"I help start-ups and incubation projects grow into $100M+ businesses"
For Students
Students emphasize on their studies, on-campus work, extra-curricular milestones, and out-of-school work. Make sure to feature your particular area of study first and foremost. Then you can mention your exact graduation date for the potential employers' convenience or focus on your specialization, such as skills or work experiences to elaborate on your future career aspirations.  
Example 1: 
"BS Computer Science | Batch of 2020, June | Software Engineer | Python | JavaScript"
Example 2: 
"Marketing Student | LinkedIn Campus Editor | Vice President – Aisec | AdVibe Agency"
Tips to Create Good LinkedIn Headlines
Headlines do not need too much effort or thinking to get right. All you need to know is the perspective of the employer or lead and then use LinkedIn's algorithms to work in your favor. 
Here are some tips to help you create your LinkedIn headline:
You only have 120 characters for your headline section. Make each word count—no pointless garble.

Don't leave it to default.

Don't set it to just your job title and affiliation.

Research and use keywords relevant to your desired job.

Showcase specializations.

Don't use boilerplate language.

Incorporate a call to action.

Don't mention unemployment or 'looking for opportunities.'

Use '|' between keywords and skills.

Mention achievements and results to back experiences.

Make it catchy and memorable.

Unique content 

Be Honest
Conclusion
The LinkedIn headline section is a crucial component of your profile on the network. It deserves special attention because it acts as the gatekeeper to your profile and can make you stand out from your competitors. A poorly written headline could do the opposite, preventing you from getting a vital lead or securing your desired job, despite your qualifications and skills. Hopefully, using our professional headline examples, tips, and list of common mistakes, you can create an irresistible headline that can boost your visibility and online branding.