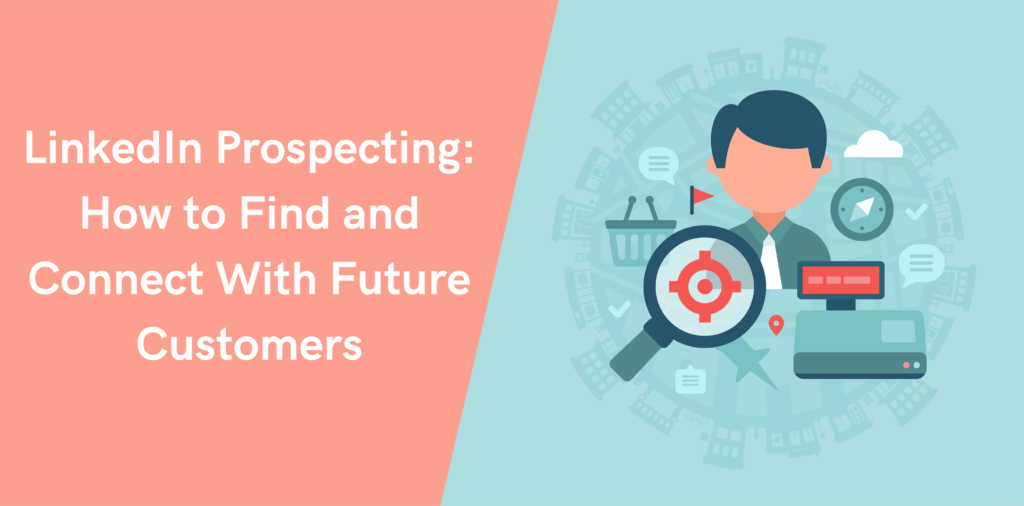 LinkedIn Prospecting: How to Find and Connect With Future Customers
LinkedIn prospecting is a highly effective way to find future customers and connect with them. 
So, how can you do this? 
To help you get the most out of your prospecting efforts, here a short guide on the best methods to use when prospecting on LinkedIn. 
What are the Steps of LinkedIn Prospecting?
Want to know how to use LinkedIn for prospecting? 
When you're prospecting your LinkedIn contacts, there are a number of steps you can take to get a better response: 
Optimize your profile

Automate your prospecting 

Use InMail messages wisely
In this blog, we'll be showing you how you can use these strategies on LinkedIn to get the best results.
Improve your LinkedIn profile 
When you're prospecting, a lot of the recipients of your messages will visit your profile. This is how they will learn more about you. 
This means that it's essential your profile is optimized. It needs to stand out and impress if you want strong LinkedIn prospect reviews.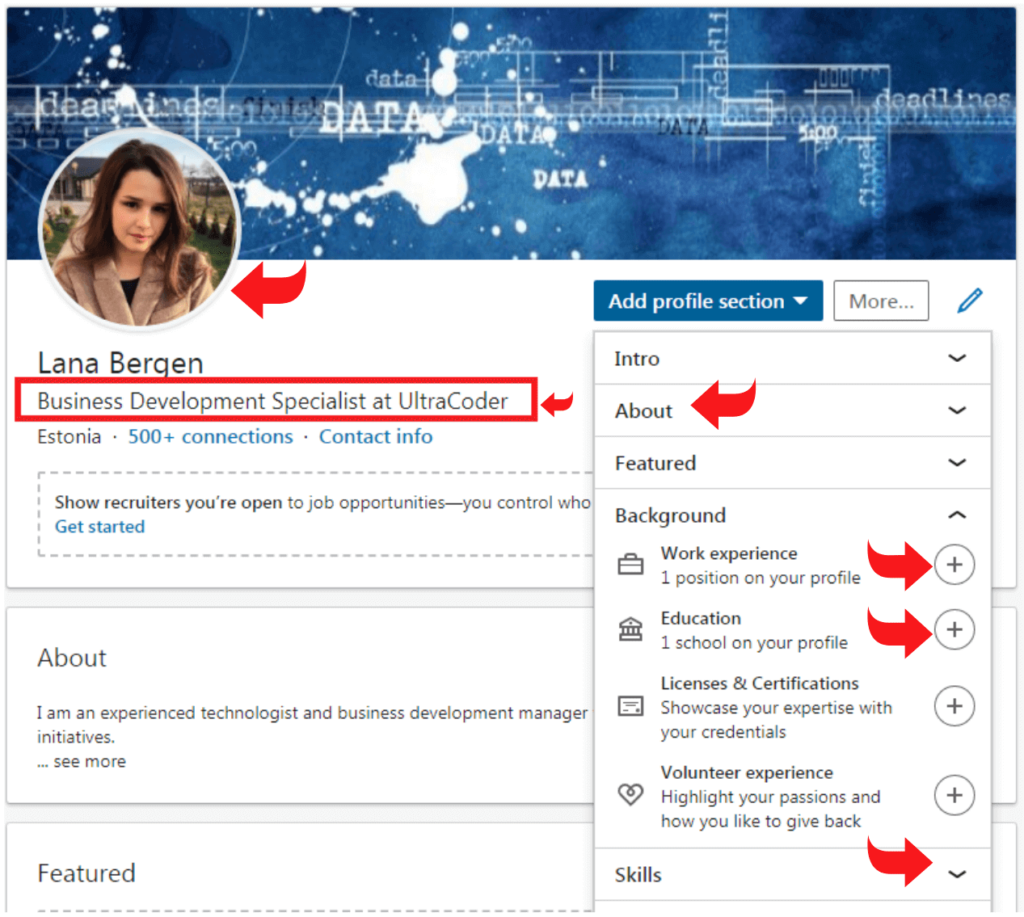 Here's how you can do this: 
Your headline is the first thing most people will read. So, if you want to create a good first impression, you need to make sure it's well crafted. It needs to be clear and concise. Try and show exactly what you can offer and who you can help. 
Your summary should be like a mini USP (unique selling proposition). You should aim to write a few paragraphs of key information about what you offer. Be specific – mention companies or people you've worked for and results you've delivered for them. Also, try and include keywords, as this will make your profile more searchable. 
You should always include a profile picture on your LinkedIn profile. This will greatly increase the chances of getting a positive response – if they can see you're a real person, it makes you seem more approachable and they're more likely to engage with you. For the best results, the photo should be a high-quality, professional looking headshot.
Automate your LinkedIn prospecting 
Automating your LinkedIn prospecting can save time. It also allows you to reach out to more prospects, increasing your end results. 
To do this, you will need Octopus CRM and LinkedIn Sales Navigator LinkedIn prospecting tools. Then, follow our easy-to-use strategy for top results!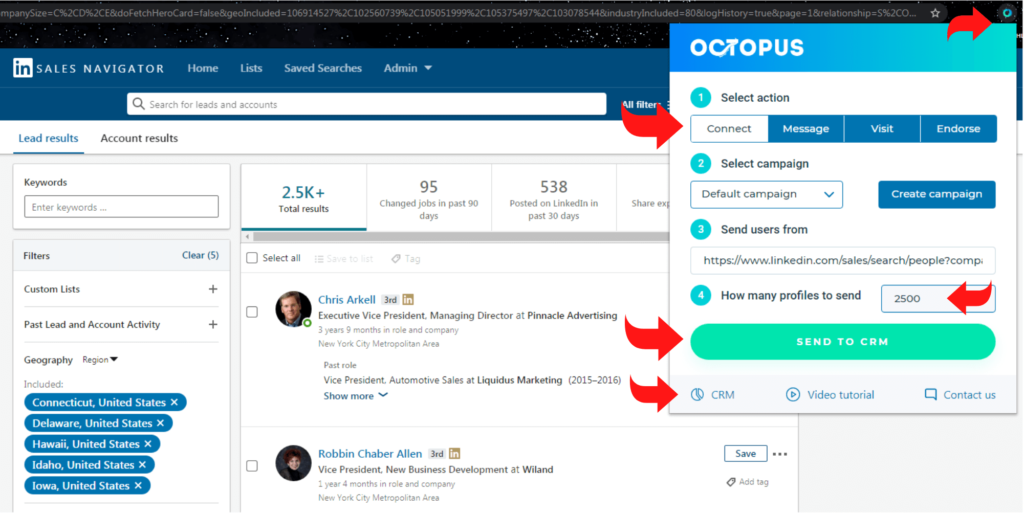 Here's our recommended strategy: 
Find your audience in Sales Navigator
To find your ideal prospects, go to search in Sales Navigator and filter by your target audience. You can select up to 2500 LinkedIn users. 
Next, transfer these to Octopus using the "Connect" tab on your Chrome extension. 
After transfering your prospects to Octopus, you can start sending connection requests. To do this, open the campaign in Octopus CRM, input your note, and hit send. You can safely send up to 100 connection requests per day using this method. 
Send messages to prospects 
Once your connection requests are accepted, you can send an automated message to connect on LinkedIn to follow up your leads. 
On Octopus, you can create personalized sales funnels to do this. 
We would recommend the following:
Send thank you message > send sales message > send message if no response > send final message if no response. 
Continue with this process until you're out of leads. This is a highly effective strategy – for more information, take a look at our professional prospecting systems reviews.
But, to maximize results, you can do the following: 
Use personalization as much as you can in messages – always change variables like first and last name, company, and position. 

A/B test your campaigns. For example, you could try using different criteria in your searches or use different messaging templates. 

Auto endorse and auto view prospects after they accept your connection requests. This will warm them up before sending a message. 

Keep an eye on your analytics to see what's working and what isn't
Send inmail to the highest value prospects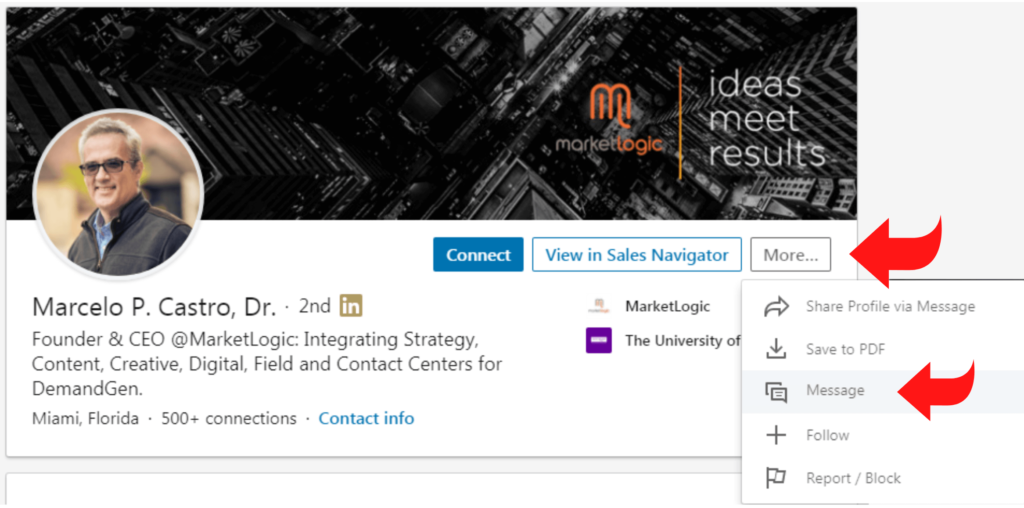 LinkedIn has an internal email system – InMail. This tool lets you send direct messages to any LinkedIn user. It doesn't require any introductions and, as you can image, it's an absolute goldmine for prospecting on LinkedIn. All you need is a Premium LinkedIn account. 
However, depending on your subscription level, you only get a limited number of InMail credits each month, so they need to be used strategically. 
How can you do this? 
To get the most of your credits, we recommend only sending InMail messages to your highest value prospects.
Once you've found high value prospects, make sure your messages are highly personalized and interesting. This will increase your chances of getting a response! 
Conclusion 
When using LinkedIn for sales prospecting, it's important to have an efficient strategy to maximize results, get more leads, and make more sales. 
By following these tips, you can find your ideal customers and connect with them in the right way. LinkedIn is about building new professional relationships. By following our advice, you can do that.