With over 27 million users, LinkedIn Learning is a growing online learning platform. The platform boasts an active community that helps you discover and polish business, creativity, and technology skills through video content.
LinkedIn Learning engages users through personalized content and empowers them to develop the right skills. Can't decide whether you should sign up for LinkedIn Learning's courses? Read our comprehensive LinkedIn learning review to learn its features, costs, and pros and cons:
What is LinkedIn Learning?
LinkedIn Learning is a state-of-the-art online learning platform with more than 16,000 courses. Its courses fall into three primary categories, each with subcategories:
Business – Focus on helping you learn and polish your business and management skills; classes include: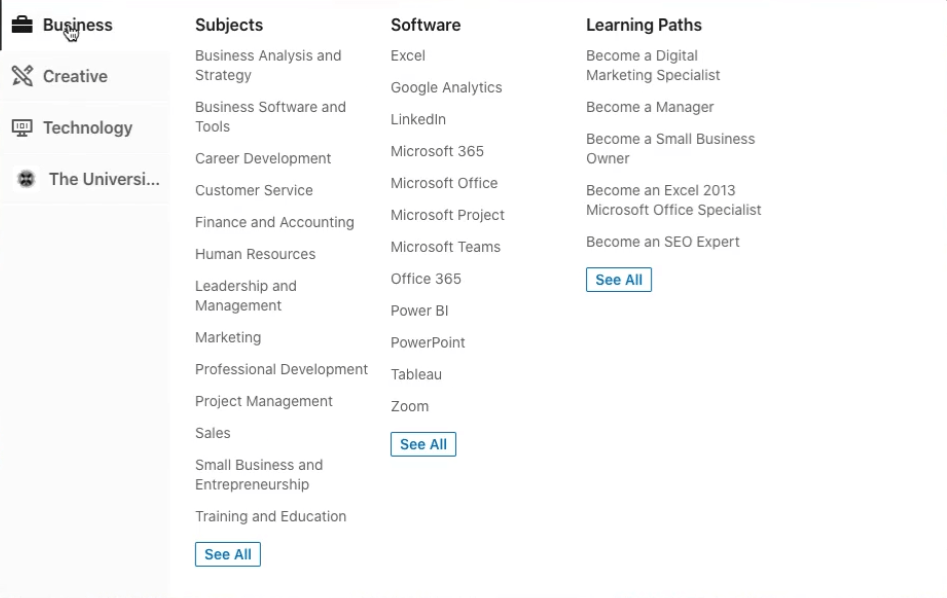 o   Digital Transformation
o   Human Resources Training
o   Leadership and Management
o   Online Marketing Training
o   Project Management Training
Creative – Empowers your employees to develop creative skills that set your business up for success: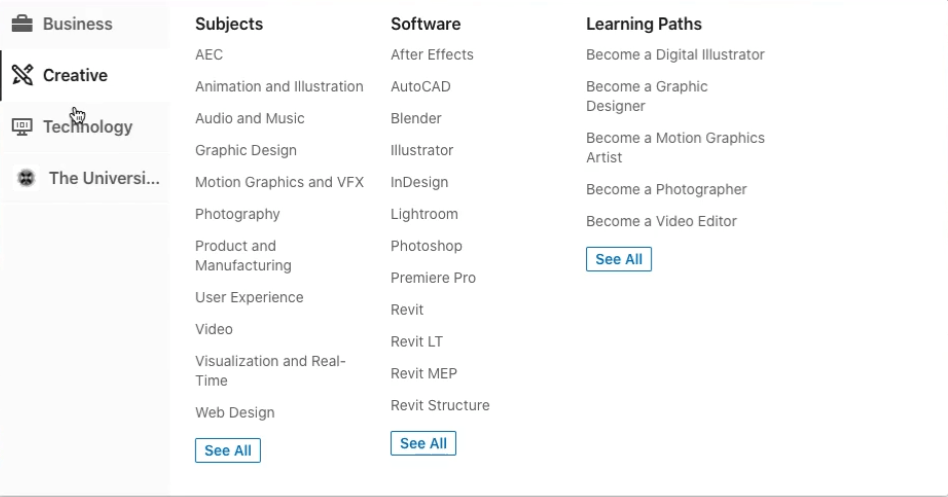 o   3D and Animation
o   Art and Illustration
o   CAD
o   Online Graphic Design Training
o   Web Design
Technology – It helps businesses learn the technical skills necessary to succeed; its best-selling courses include: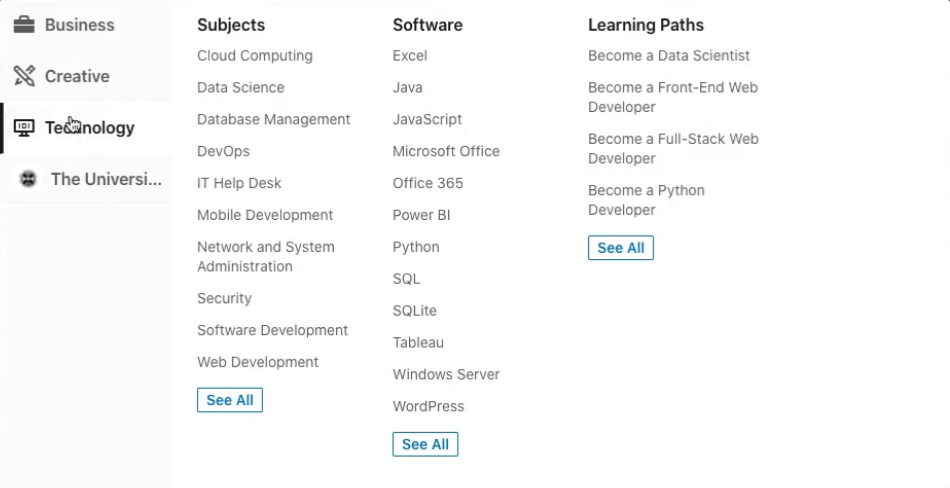 o   AI
o   Cloud Computing
o   Data Science
o   Full-Stack Web Development
o   Networking
Each LinkedIn Learning course comprises multiple short videos to help you achieve specific learning goals. The platform also allows users to select an additional option:
Certification Programs – It includes procedures that help you prepare for professional certification exams, such as:
o   Adobe
o   Autodesk
o   Certified Scrum Master
o   Docker
o   LEED
o   Six Sigma
o   And more!
How Does LinkedIn Learning Work?
LinkedIn Learning courses comprise self-paced video content, exercise files, certification tests, and notebooks.
The platform enables learners to connect with industry experts, add completed courses to their profile, and ask questions on the Learning community.
LinkedIn Learning promotes personalized content that helps you achieve your professional goals and enhance your skillset. The platform offers customized courses by providing:
 

Recommended courses based on past practices, activity, skills, and more

 

Customized learning paths

 

Upload and promote content from 3

rd

parties
You may use your LinkedIn email ID and password to become a subscriber.
LinkedIn Learning Features
Here we discuss the main features of LinkedIn Learning:
Bookmarks 

LinkedIn Learning's Bookmark feature enables you to pause your video and return to it at any time. Here's how you can utilize this feature:
 

Click on the contents tab present in the course screen located on the left of the video segment

 

Select the Bookmark icon in the contents tab
If you want to return to your bookmarked point, click on the 'Bookmark' present from the drop-down list under your profile. Here you also can edit or delete bookmarks.
Certificates of Completion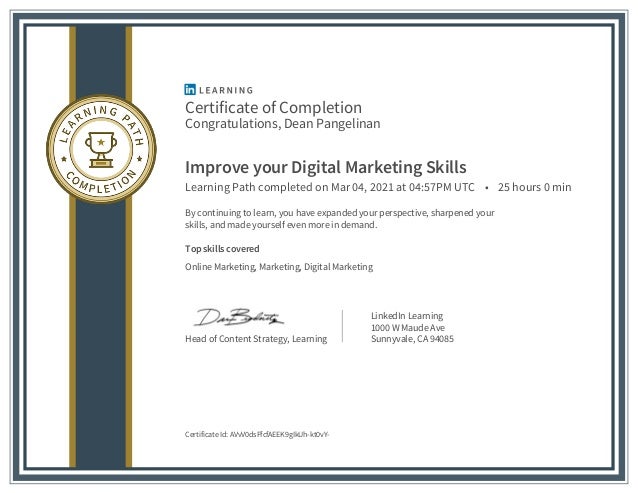 LinkedIn Learning awards Certificates of Completion after a course. You can easily view your certificates by following these steps:
 

Click on your profile

 

Locate the 'Certifications' options

 

View your certificates
Once you receive a certificate, you have the option of sharing it on Facebook, Twitter, LinkedIn, and email.
Exercise Files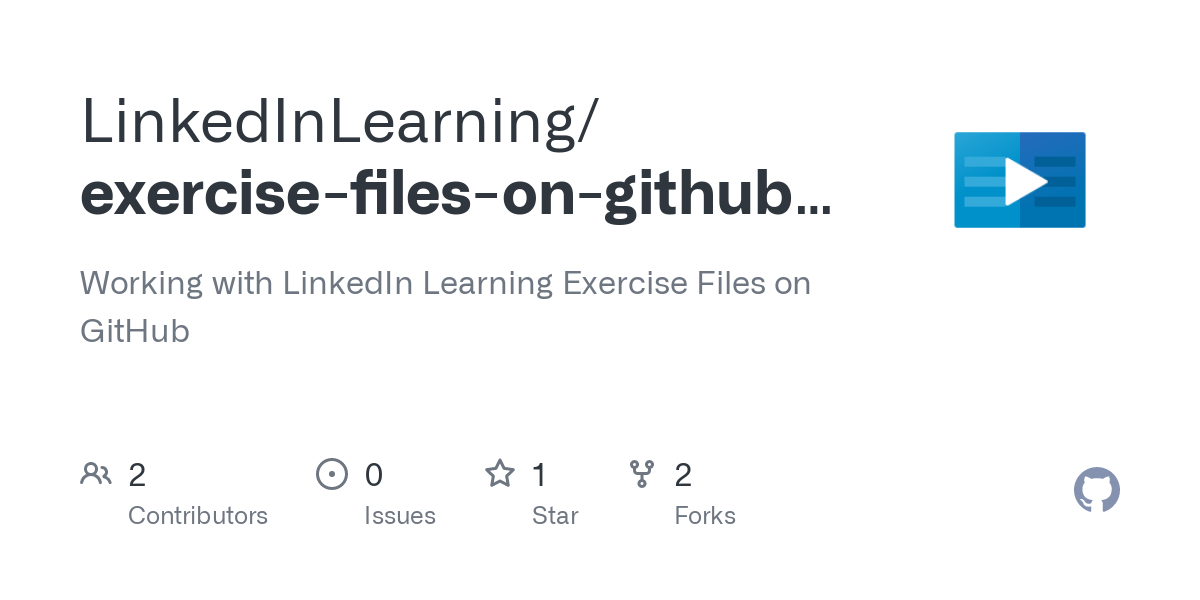 Exercise files include course material like projects, documents, and extra activities. These help you hone your desired skills and is available as follows:
 

Click on your chosen course video

 

Locate the 'Exercise Files' tab under the course video

 

Download your exercise files for your course
Remember that you cannot access exercise files through the LinkedIn Learning app.
Notebook
Notebook is an innovative feature that enables you to create your notes while learning a new course.
The best part about LinkedIn Learning's notebook is that you can place notes in the correct context of your course.
Playlists
Playlists on LinkedIn Learning enable you to share and save videos and courses. Here's how you can create a playlist:
 

Select the 'Login' icon present on the top-right corner

 

Click on the 'Playlist' button located in the top-left

 

Find the 'Add to Playlist option and start adding your desired videos

 

Enter the title and description of each video
Remember to add courses or videos to your playlist by selecting the +Add to Playlist button.
Video Transcripts
Each LinkedIn Learning course video includes a transcript tab which offers additional accessibility to the content.
The platform also offers an auto-scroll and highlighting feature.
View LinkedIn Learning Offline
LinkedIn Learning also allows you to download video courses to watch them offline.
Remember that you're logged into your account when viewing downloaded content.
Recommended for Me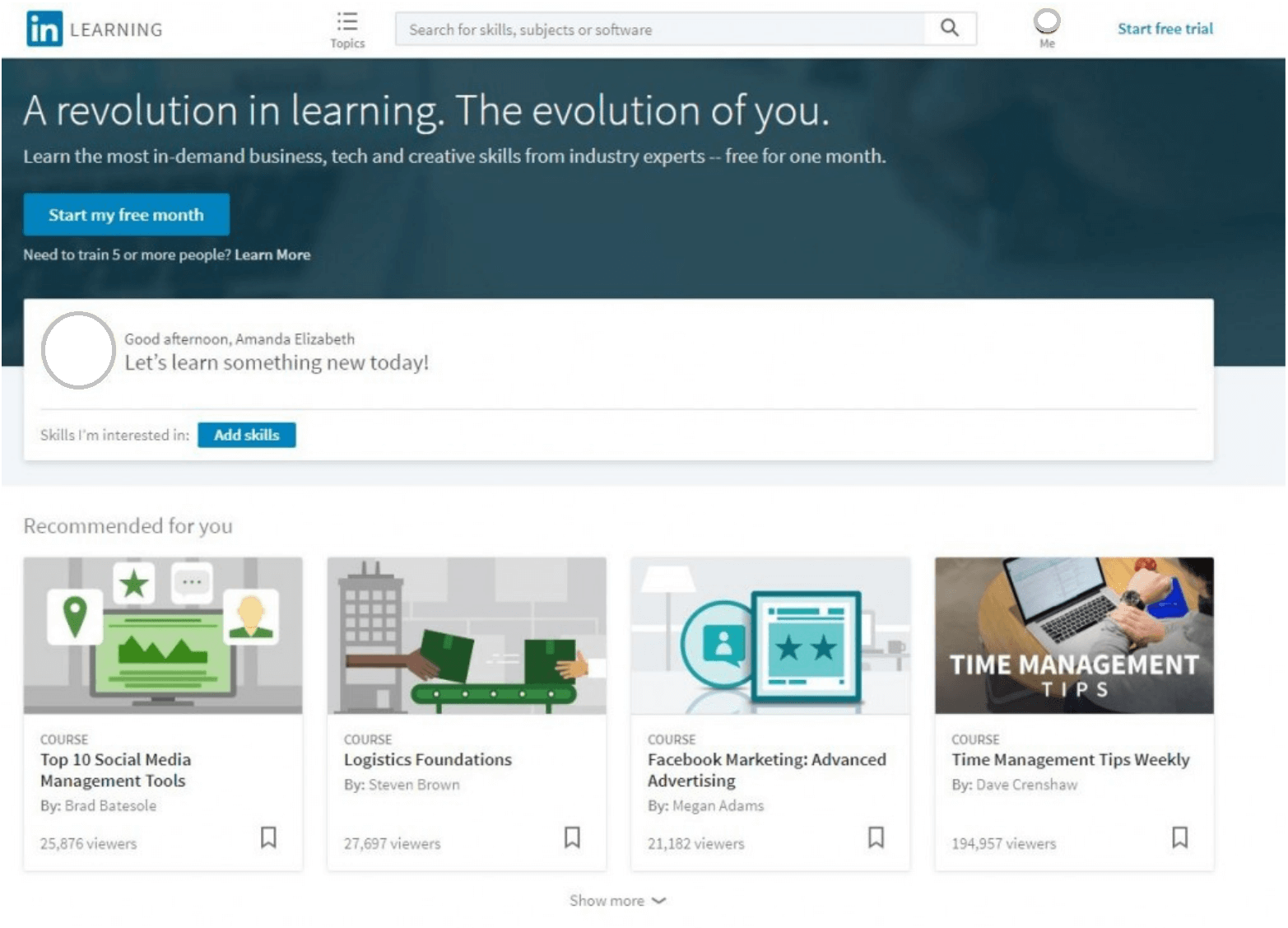 The 'Recommended for Me' feature provides a personalized experience in videos and selected areas of interest.
You have the option to select 'Not Interested' if you want to change your areas of interest.
How Much is LinkedIn Learning Cost?
LinkedIn Learning provides a monthly fee covering all video content and exercise files.
LinkedIn Learning Subscription Plan offers a flat fee of $29.99 per month, which gives you unlimited access to your desired content. You also have the option to pay $299.88 per year.
Moreover, LinkedIn Learning offers you a one free month trial. This way, you can look at the different features and courses of the platform.
Is LinkedIn Learning Worth It?
LinkedIn Learning is a unique online e-learning platform available to the audience. It offers a wide range of content designed to facilitate learning, studying, growing, and accomplishing the targets. The videos available on the platform provide a great style of teaching that enhances user engagement with detailed transcripts.
The Most Popular Courses on LinkedIn Learning
LinkedIn Learning offers a wide range of exciting courses for its users. Here, we have shortlisted some of the best LinkedIn learning courses.
 

Time Management: Working from Home

 

Time Management Fundamentals       

 

Python Essential TrainingStrategic Thinking      

 

Remote Work Foundations      

 

Microsoft Teams Essential Training

 

Excel: Tips and Tricks   

 

Excel Essential Training

 

Communication Foundations

 

Interpersonal Communication

 

Speaking with confidence        

 

Project Management Foundations

 

Project Management and Project Leadership Training

 

Critical Thinking          

 

Developing Your Emotional Intelligence

 

Learning Personal Branding     

 

Improving Your Listening Skills 

 

Online Marketing Foundations 
LinkedIn Learning Courses with Certification
LinkedIn Learning offers various courses with certification. Following is the list of some courses it offers its users. 
 

Blockchain Basics

 

Learning Python

 

Python Parallel and Concurrent Programming Part 1

 

Artificial Intelligence Foundations

 

Learning Cloud Computing                  

 

Marketing Tools

 

Business Analyst and Project Manager Collaboration

 

Analytical reasoning    

 

Affiliate Marketing Foundations          

 

Planning a Career in User Experience

 

Selling to Executives                

 

Creativity for All

 

Learning Video Production and Editing                        

 

Leading with Emotional Intelligence
5 Tips to Find the Perfect LinkedIn Learning Course
Choosing the right course while viewing a long list of courses may be confusing. Some valuable tips to help you find the right LinkedIn Learning course are as follows.
Preview course
Previewing the course helps to gather information about a particular course. Most courses have sample videos with an introduction and details about the course. It allows you to make the right choice.
Course description
The course description provides all the essential information about the course, including the course's outline and information about the course instructor. It also highlights what you will be learning throughout the course and shares details about the skills you will explore. The course description is a quick way to know about the entire course that helps you make an informed decision.
Q/A
Most LinkedIn Learning courses have questions and answers for learners to help them understand and clear their doubts about the course. Instructors and other learners help the newcomers while answering their questions. Many newcomers often skim through the answers to find the required information.
Take a look at the instructor
Looking in-depth about the instructor is an essential tip to choosing the perfect LinkedIn Learning course. Go through their bio available on the description page. You may find links to their LinkedIn pages and other details about the courses they teach.
Try For Free
While signing up, you can enjoy a one-month free trial that helps you to access the following:
 

Course library (16,700+ courses)

 

Self-paced Learning (small videos)

 

Interactive Learning

 

Course recommendations

 

Certificate of completion

 

Full access to LinkedIn Premium
How to Open a LinkedIn Learning Account

Opening a LinkedIn Learning account is hassle-free and easy. Follow the step-by-step guide to sign up for your LinkedIn Learning account now.
 

Open the browser and enter the following URL

www.linkedin.com/learning/

 

You can sign in through your phone/email and password if you are already on LinkedIn.

 

IF you do not have a LinkedIn account, the browser will redirect you to 'Join Now.'

 

You can then sign in to your LinkedIn Learning Account.
LinkedIn Learning Pros and Cons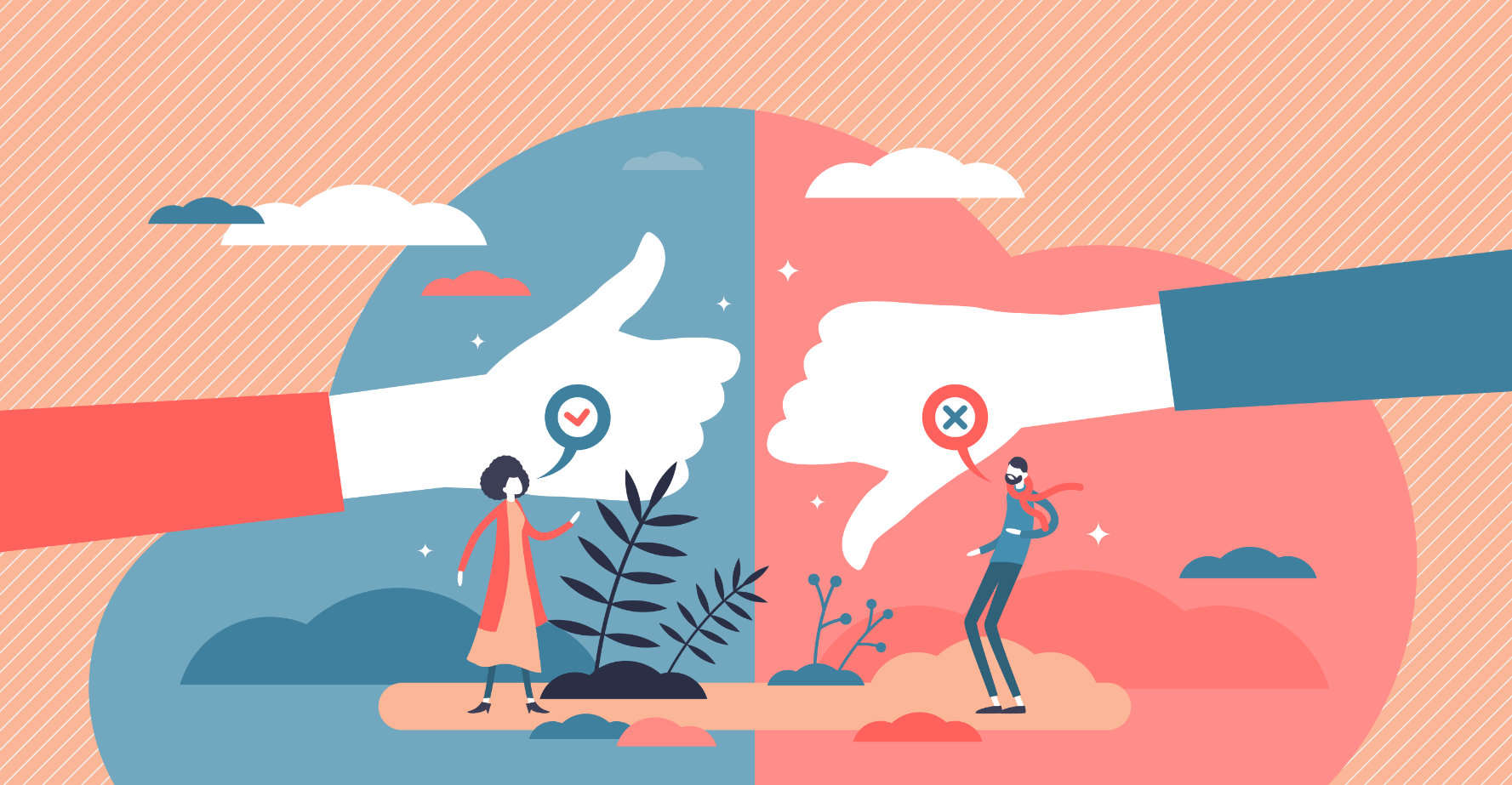 LinkedIn Learning has numerous advantages for its learners to enjoy. However, it also has some disadvantages. Here, we have some pros and cons of LinkedIn Learning
Pros
Following are the benefits of LinkedIn Learning:
Connected with LinkedIn Accounts
If you already use a LinkedIn account, you will find LinkedIn Learning user-friendly because its design and setup are similar to a LinkedIn account. The platform can access your job profile, areas of expertise, skills, and subjects of interest. Therefore, you will automatically find recommendations for the courses based on your profile. It lessens your research on the relevant courses.
Free Trial Available
LinkedIn Learning also offers a free trial program for its learners. It helps them to skim through the courses and understand the course outline. Before registration, they can further read the introduction and watch videos to understand the related details.
Offline Viewing
You can download courses to view them offline, making it easier for learners to view and understand the course thoroughly.
Multiple Languages
LinkedIn Learning offers courses in seven different languages, making it easier for all its users to access the programs.
Cons
Following are the disadvantages of LinkedIn Learning:
Short courses
One of the significant disadvantages of LinkedIn Learning is that it offers short courses that are best for beginners. LinkedIn Learning does not provide a wide range of advanced courses for people who have already excelled at the beginner level.
Limited Courses
LinkedIn Learning focuses on Technology, Business, and Creative topics. However, it does not offer all types of topics learners primarily seek.
Will LinkedIn Learning Aid Me in My Career?
LinkedIn Learning provides a pathway for learners to excel at some courses while exploring the latest skills. Since LinkedIn is a hub of in-demand jobs and LinkedIn Learning is an integrated platform, it helps them find a suitable job.
How to Cancel LinkedIn Learning
Follow the step-by-step guide to cancel LinkedIn Learning.
Click your picture located at the top right corner.

Click Settings.

Click Manage in the 'Learning' section located in the Account Type.

Click 'Manage Premium' account when the browser redirects you to MY PREMIUM page.

Click Cancel subscription.

Complete all the steps shown for cancellation.
LinkedIn Learning Alternatives Comparison
Here, we will compare LinkedIn Learning with the other e-learning platforms:
Udemy vs. LinkedIn Learning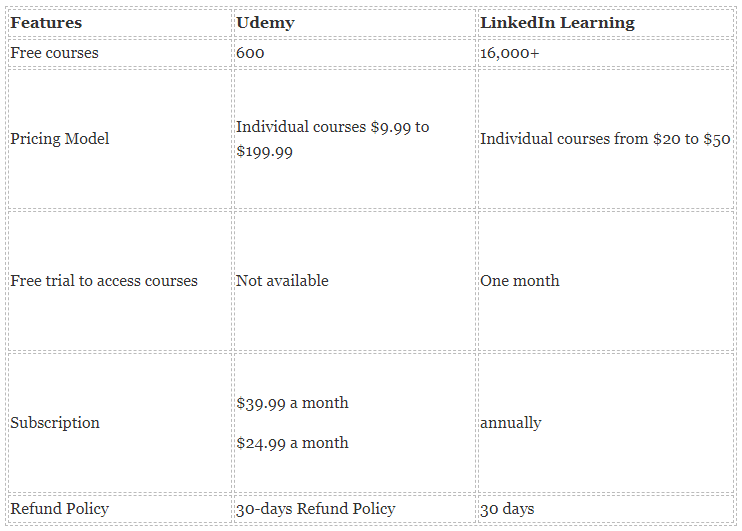 Website: https://www.udemy.com/
Pluralsight vs. LinkedIn Learning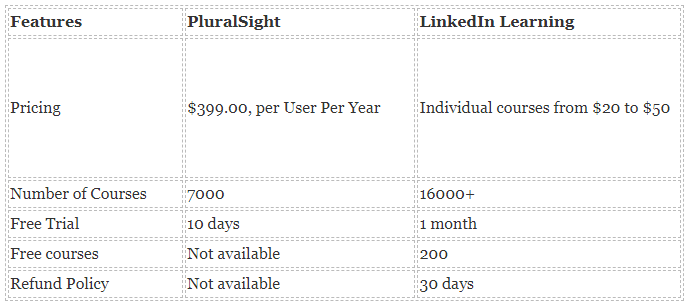 Website: https://www.pluralsight.com/ 
Coursera vs. LinkedIn Learning

Website: https://www.coursera.org/ 
Lynda vs. LinkedIn Learning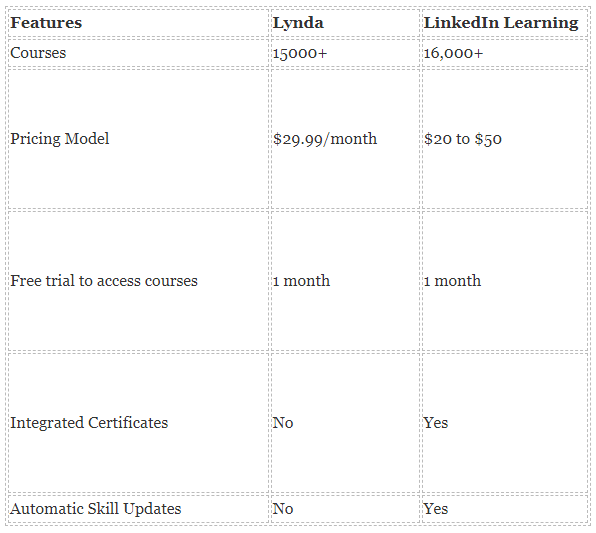 Website: https://www.linkedin.com/learning/ 
Skillshare vs. LinkedIn Learning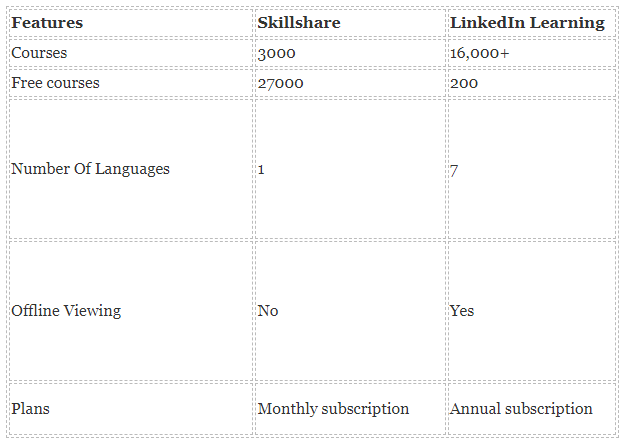 Website: https://www.skillshare.com/ 
Conclusion
LinkedIn Learning has become an essential part of today's world. It provides users with a wide range of courses that help them choose a suitable course. It has become one of the greatest e-learning platforms for beginners and advanced learners with multiple benefits.