LinkedIn Learning is a premier platform for expanding your skills, boosting your career, and connecting with a world of opportunities. In this comprehensive guide, we'll walk you through the seamless process of connecting your personal LinkedIn account to LinkedIn Learning!
But keep in mind that linking your accounts is entirely a matter of personal choice. Those who prefer to access LinkedIn Learning independently can easily do so without encountering any obstacles.
If you have connected your accounts and wish to stop this connection, you can disconnect them at any time by following the steps provided later in this guide.
What Is a LinkedIn Learning Account?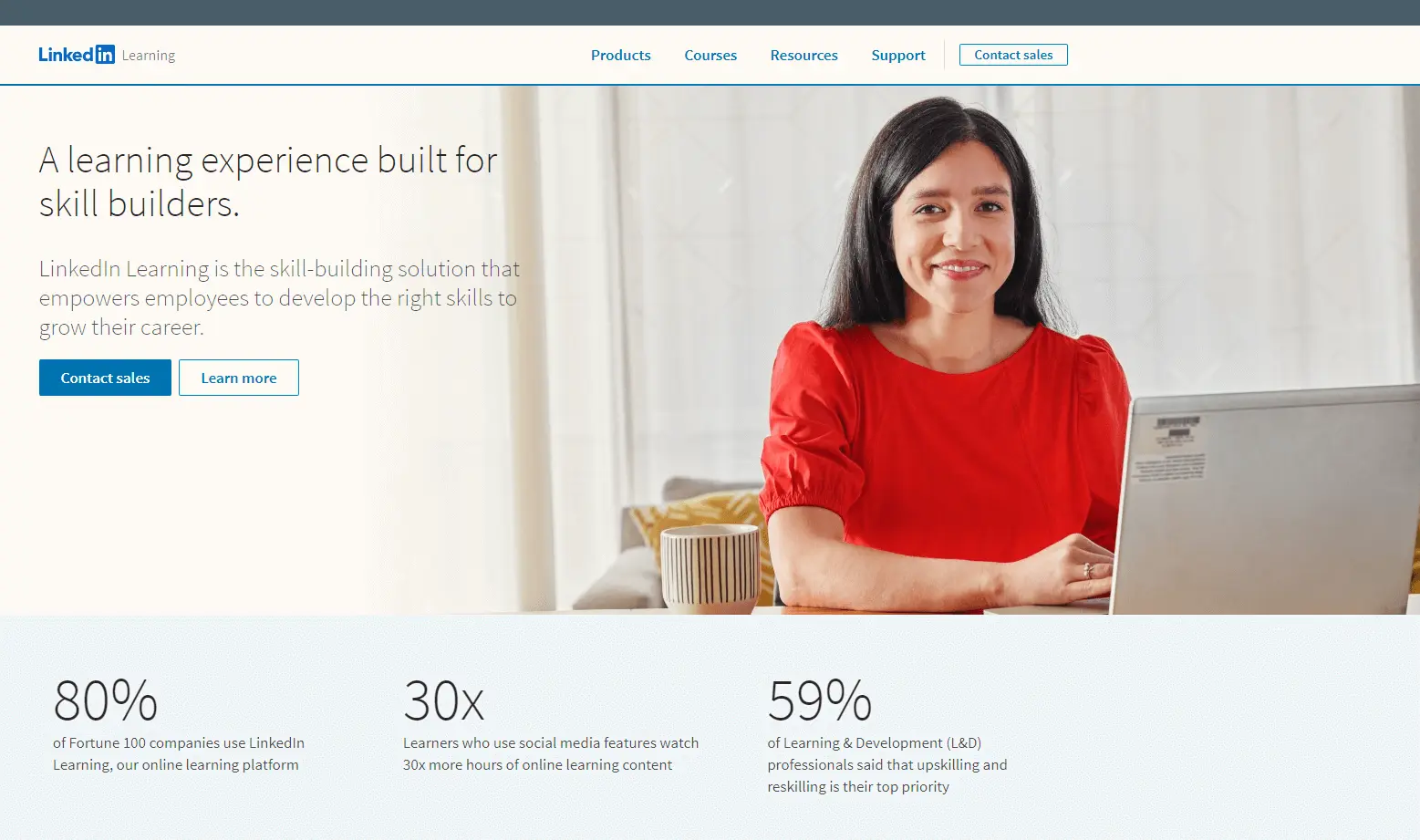 A LinkedIn Learning account is your gateway to a world of professional development and continuous learning. It's a special platform made for people to access lots of great lessons on many different topics. You can learn technical stuff like coding and data analysis, or improve softer skills like leadership and communication.
What sets LinkedIn Learning apart is its integration with the LinkedIn network, allowing users to leverage their professional profiles to enhance their learning experience.
Upon signing in and connecting your accounts, the platform uses your LinkedIn profile information to curate course recommendations tailored to your career goals and interests. This means you receive content that aligns with your current job or desired career path, saving you time and ensuring you focus on what matters most to your professional growth.
What's more, LinkedIn Learning provides the opportunity to earn certificates upon course completion, which you can choose to proudly display on your LinkedIn profile. This not only validates your skills but also increases your visibility to potential employers and peers.
In essence, a LinkedIn Learning account is a dynamic tool that empowers you to upskill, grow, and thrive in today's ever-evolving job market.
Curious about the types of LinkedIn accounts? Explore everything you want to know about LinkedIn account types.
Why Connect Your Personal LinkedIn Account to LinkedIn Learning
You might wonder, "Why should I care about connecting my LinkedIn profile with LinkedIn Learning?" Read on to explore why connecting your LinkedIn profile and Learning Account is a good idea!
Access to a Wealth of Learning Resources
It's no secret that LinkedIn Learning is a treasure chest filled with thousands of courses spanning a multitude of subjects. From mastering Excel spreadsheets to polishing your negotiation skills, this platform offers an extensive library of knowledge, all accessible at your fingertips once you're connected.
Personalized Learning Pathways
The magic of LinkedIn Learning happens when it takes your professional profile into consideration. Imagine a learning experience tailor-made to your career goals and aspirations, providing you with a personalized path to success
When you LinkedIn profile to your Learning account, you enable the platform to recommend courses tailored specifically to your career goals. It's like having a personal career coach who understands your aspirations.
Certifications and Skill Validation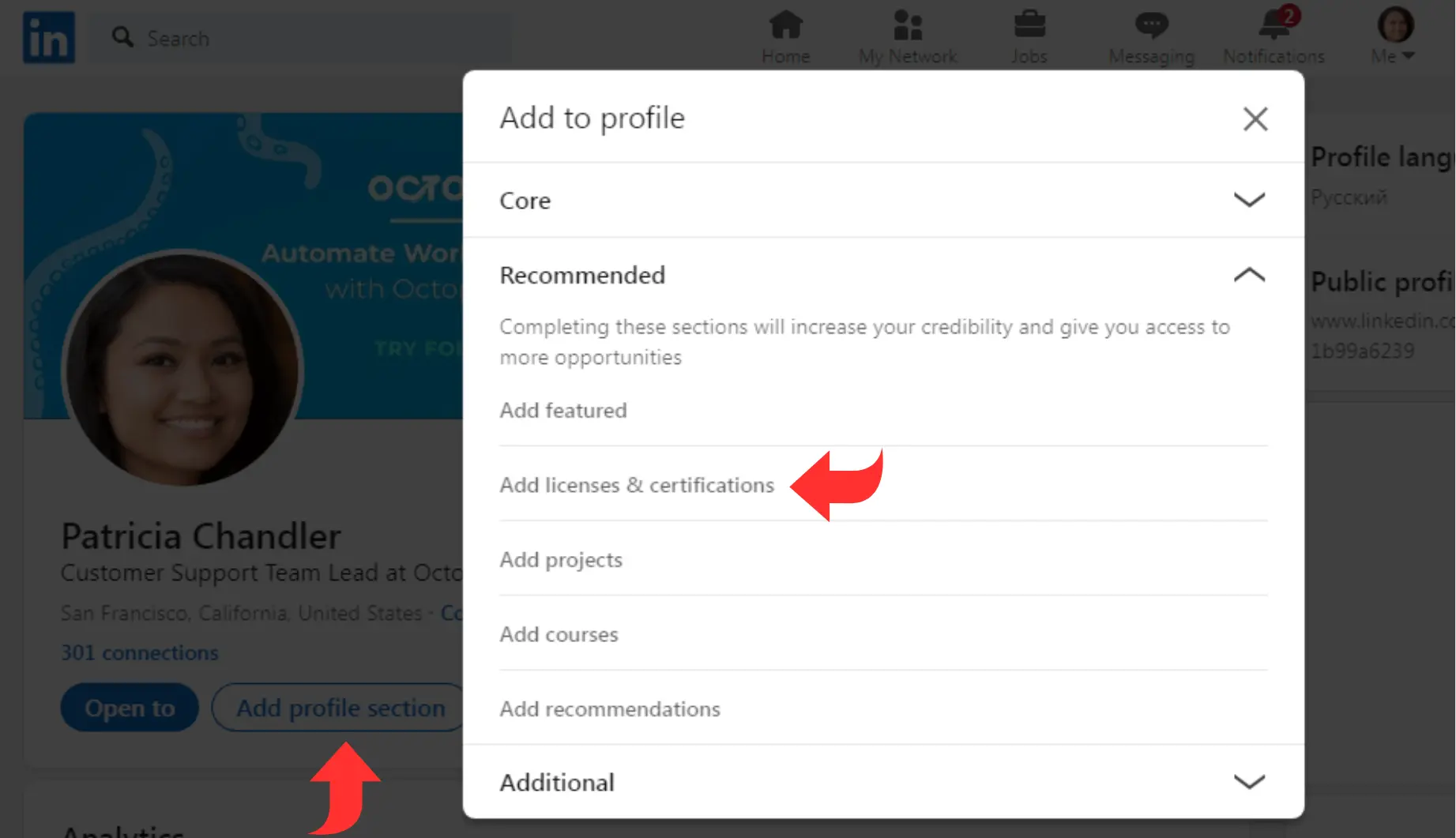 In the ever-evolving job market, having a diverse skill set is crucial. LinkedIn Learning provides a wide range of courses that can help you acquire new skills or refine existing ones. Plus, when you complete these courses, you often earn valuable certifications.
And when you connect your accounts, these certifications can be showcased on your LinkedIn profile, effectively making you stand out to potential employers.
Networking Opportunities
One of the key benefits of LinkedIn is its ability to connect you with like-minded professionals. By connecting your LinkedIn Learning account to your profile, you'll be able to join professional groups and interact with people with shared learning interests, thereby expanding your network and increasing opportunities for collaboration.
How to Connect Your Accounts
Now, let's check out the step-by-step process of connecting your LinkedIn profile to LinkedIn Learning. By following these straightforward instructions, you'll be well on your way to unlocking a world of learning.
Step 1: Log into Your LinkedIn Account
To begin, open your web browser, navigate to linkedin.com, and log into your account. If you don't already have a LinkedIn account, you'll need to create one before proceeding.
Step 2: Access LinkedIn Learning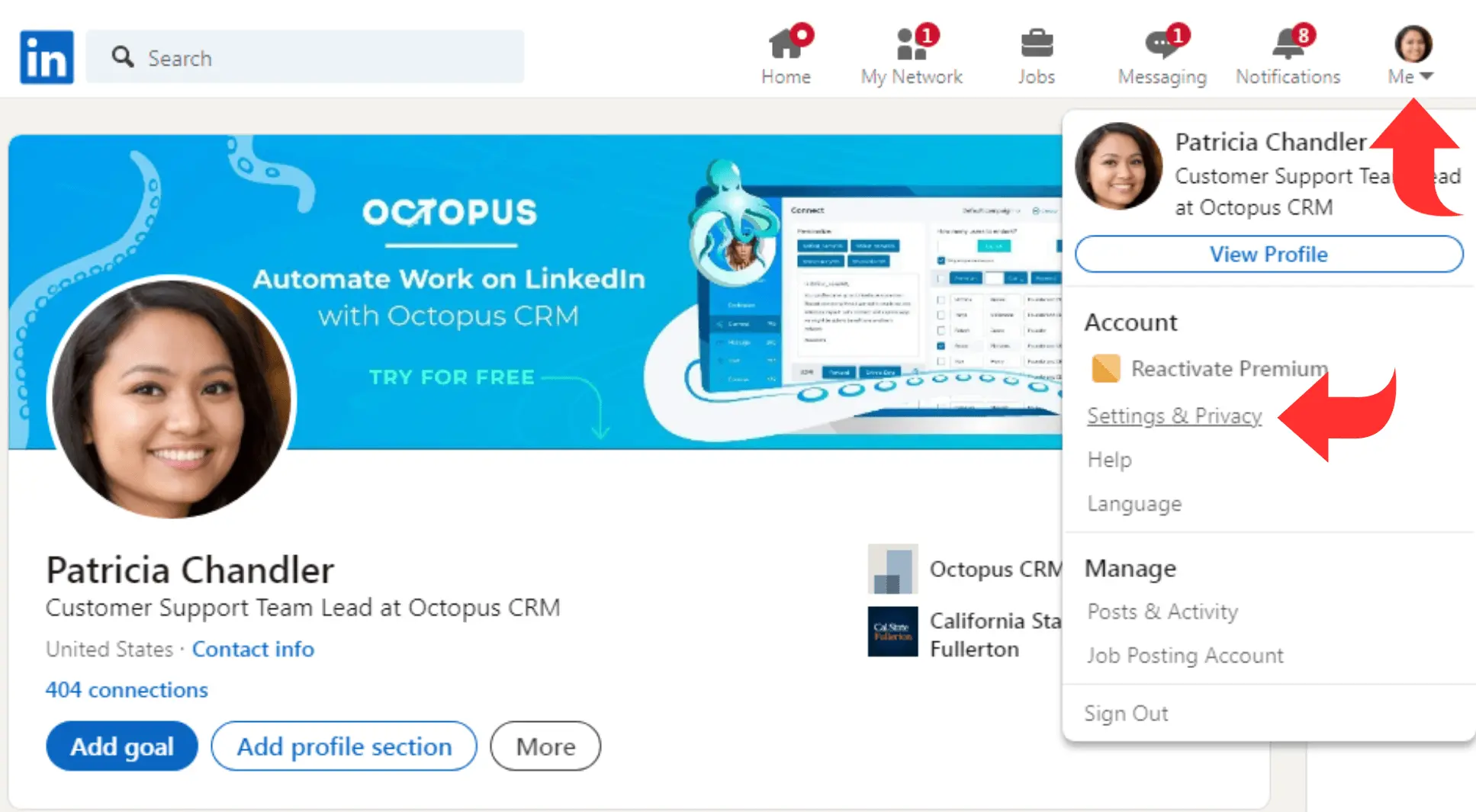 Now, accessing LinkedIn Learning is super easy. Once you're logged into your LinkedIn account, look at the top right corner of the screen. You'll see a menu with various options. Click on the "Me" tab. In the dropdown menu, select "Setting & Privacy".
Step 3: Connect Your LinkedIn Account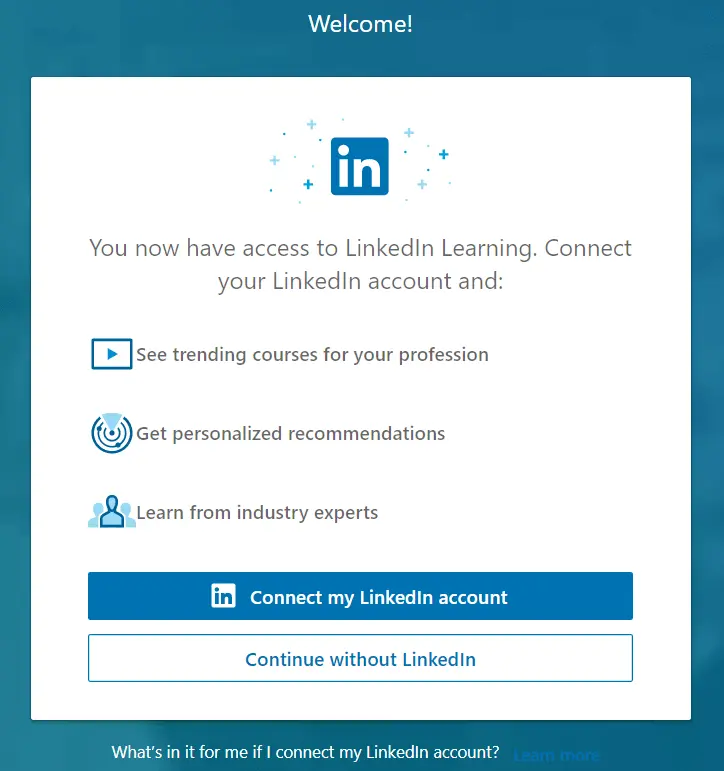 Scroll down click Connect my account under Connect your LinkedIn account to your LinkedIn Learning account provided by your organization.
Step 4: Confirm the Connection
LinkedIn will now ask you to confirm the connection between your LinkedIn profile and LinkedIn Learning by asking you for the email address and password of your LinkedIn account. It is a normal security measure to ensure that you authorize this linkage. Click "Accept and Continue" to grant access.
Step 5: Success!
Congratulations! You've successfully connected your LinkedIn profile to LinkedIn Learning. Now, you can begin exploring the vast array of personalized courses and learning resources available to you. Your learning journey has officially begun.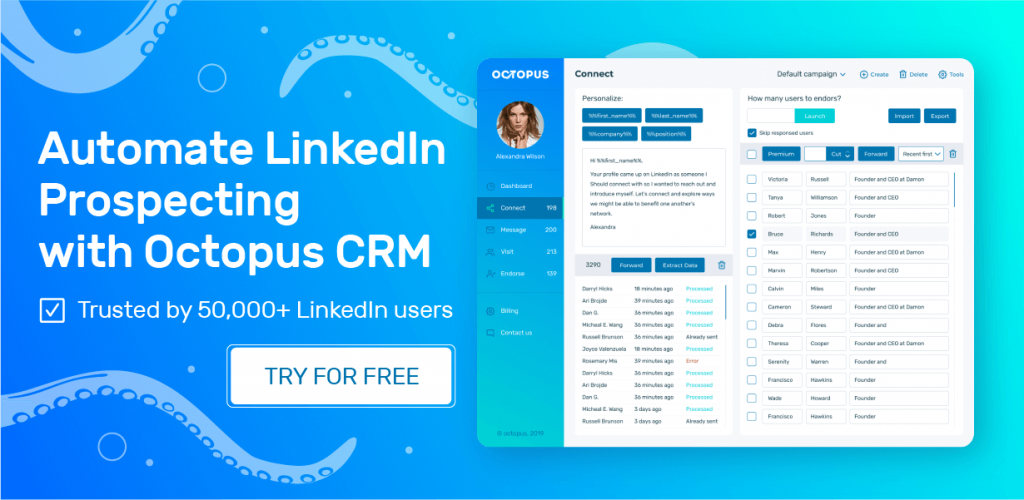 How to Disconnect Your Accounts
There may come a time when you need to disconnect your LinkedIn profile from LinkedIn Learning. This might be due to privacy concerns or simply a change in your preferences.
Whatever the reason, here's how to go about it:
Step 1: Log into Your LinkedIn Account: Open your web browser and navigate to linkedin.com. Log in using your LinkedIn credentials if you're not already logged in.
Step 2: Access LinkedIn Learning: Click on the "Me" tab in the top right corner of the screen. From the dropdown menu, select "Settings & Privacy".
Step 3: Disconnect Your LinkedIn Account: Scroll down the Account settings page until you find "Disconnect your LinkedIn account". Click on this option.
Step 4: Confirm Disconnection: LinkedIn will ask you to confirm the disconnection. This step is essential to ensure that you are intentionally disconnecting your accounts. Click "Disconnect" to complete the process.
Your LinkedIn profile is now disconnected from LinkedIn Learning. You have successfully severed the link between the two accounts. Should you decide to reconnect them in the future, you can always follow the steps outlined in the previous section.
Most Popular LinkedIn Learning Courses
Here's a summary of the top 5 most popular courses available on LinkedIn Learning:
Goal Setting: Objectives and Key Results: This course explores the power of OKRs in goal setting, offering insights into setting, managing, and measuring strategic goals.
Excel Essential Training: Excel expert Dennis Taylor takes learners through basic to intermediate Excel skills, including data organization, calculations, charts, and PivotTables.
Interpersonal Communication: Dorie Clark's course equips professionals with communication strategies for handling complex situations like interruptions, critical feedback, and cross-cultural interactions.
Cultivating a Growth Mindset: Gemma Leigh Roberts shares real-world examples and research-backed insights on adopting a growth mindset for personal and professional development.
Project Management Foundations: Bonnie Biafore covers project management fundamentals, including goal establishment, meeting deadlines, and effective team communication.
Conclusion
LinkedIn Learning is your ultimate companion on your journey to success, and now you have the knowledge to connect and disconnect your accounts with ease. Remember, your connection to LinkedIn Learning opens doors to personalized learning pathways, certifications, and networking opportunities.
If, for any reason, you ever find the need to disconnect your accounts, you now know the straightforward process to do so. So, what are you waiting for? Begin your learning journey today and witness your professional skills soar to new heights.