Professionals mostly use LinkedIn for hiring, recruiting, and networking. Therefore, it is the best place to find potential clients and leads. 
If you haven't joined the platform, now is the best time. Due to its growing popularity and competitiveness, finding new customers on LinkedIn has become challenging. 
In this article, we will share tips and tricks to use the platform and generate leads effectively. 
Related article: How to Find eCommerce Clients on LinkedIn
Why LinkedIn?
Often used as a recruitment platform, LinkedIn is ideal for making business connections. Here, you can find prospects, industry leaders, and stakeholders within your industry. 
This means it offers ample opportunity to attract clients with LinkedIn. According to a recent report, you must grow your clientele by 2.75 times to stay in business. 
With billions of users, LinkedIn can help you achieve your sales objectives. Creating LinkedIn company pages allows you to introduce your business to a large audience. But your aim is to get new clients and retain old ones.
Related article: How to Get Leads for Your Business
Significance of LinkedIn to Acquire Clients
LinkedIn has redefined D2C marketing for client acquisition. It is the best place to meet new people and expand your network. Here, you can share your brand stories, industry news, insightful data, or even ask for public opinion. According to recent stats, 40% of LinkedIn users engage organically on company pages due to the value they offer. 
Since it is a free platform, companies of all sizes can start online businesses with zero investment. You only need a strong profile, meaningful connections, and quality content to optimize your networking efforts. Pages that post weekly have 5.6 times more followers than those that do monthly. Active company pages can also help you drive traffic from LinkedIn to your website.
Besides, its social media groups help you build a lucrative community of prospects and stakeholders. This way, you learn about your industry requirements and lacking that you can tap into for a competitive edge. 
The platform also offers ample learning opportunities as you meet and interact with industry leaders. You can learn a thing or two from your competitors. 
Being active on LinkedIn enhances your brand image and increases your visibility. It is also one of the best ways for improving your LinkedIn SSI.
How to Get Your First Clients from LinkedIn?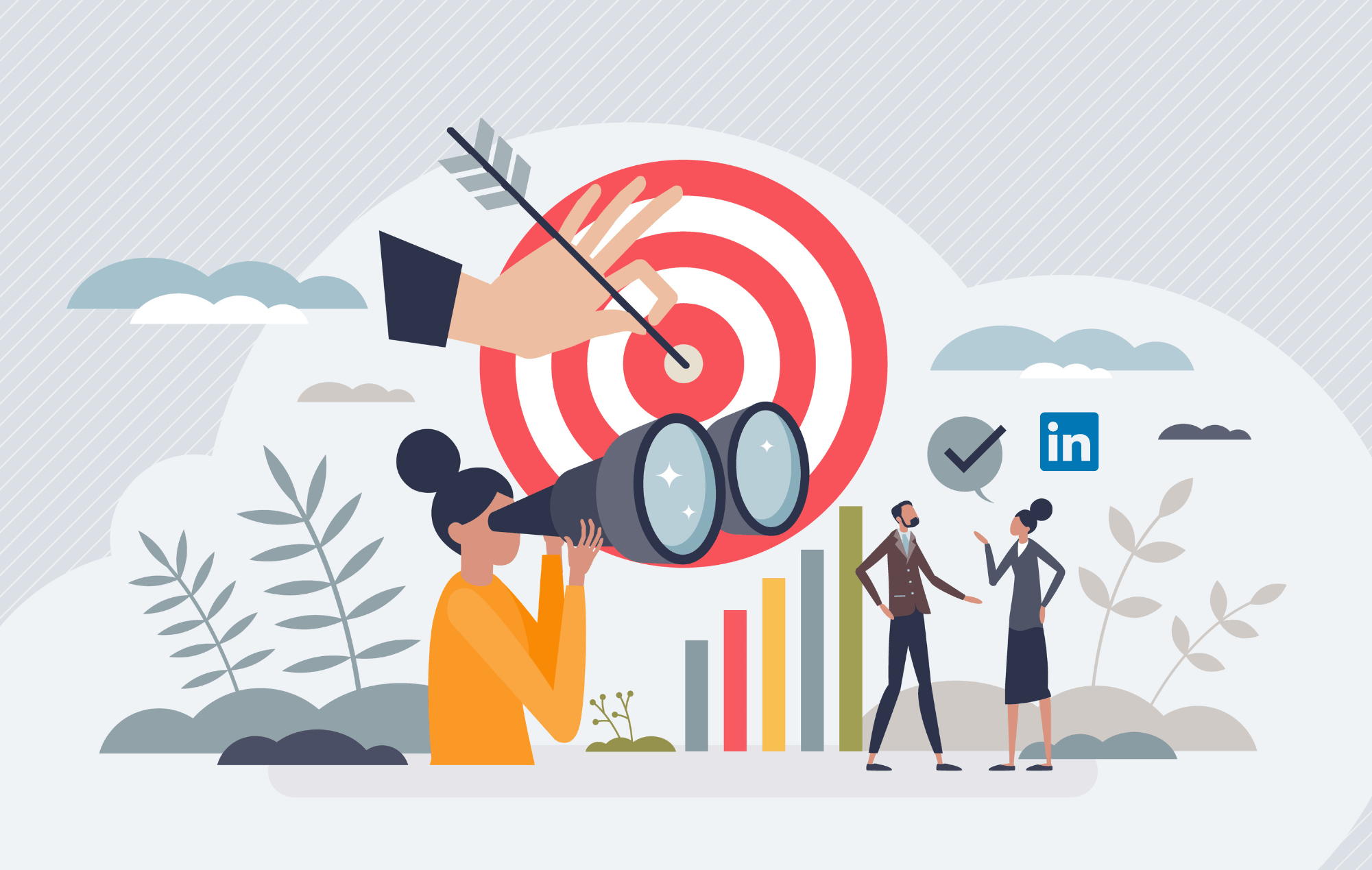 Almost 80% of marketers consider LinkedIn a good source of prospects, but only 43% succeeded in acquiring customers. It is a highly lucrative medium for B2B companies, marketing agencies, and sales teams. 
With over 37% of millionaires on board, LinkedIn helps you reach out to a financially stable audience. On the other hand, 4 out of 5 people make key business decisions on LinkedIn. With such lucrative opportunities for prospecting, LinkedIn is a virtual business networking event to connect and foster relationships professionally. 
 It provides access to a global pool of audiences that can become your strategic partners or customers. With its range of tools, such as LinkedIn Sales Navigator, you can improve your customer acquisition, lead generation, and management processes.  
This shows that LinkedIn has the potential to grow your business in every direction if used rightly. But do you still struggle to generate leads and find new clients on LinkedIn?
If you're looking for practical tips on using LinkedIn effectively, you're at the right place. In the following sections, we will discuss how to use LinkedIn for lead generation.
Create Optimized Profiles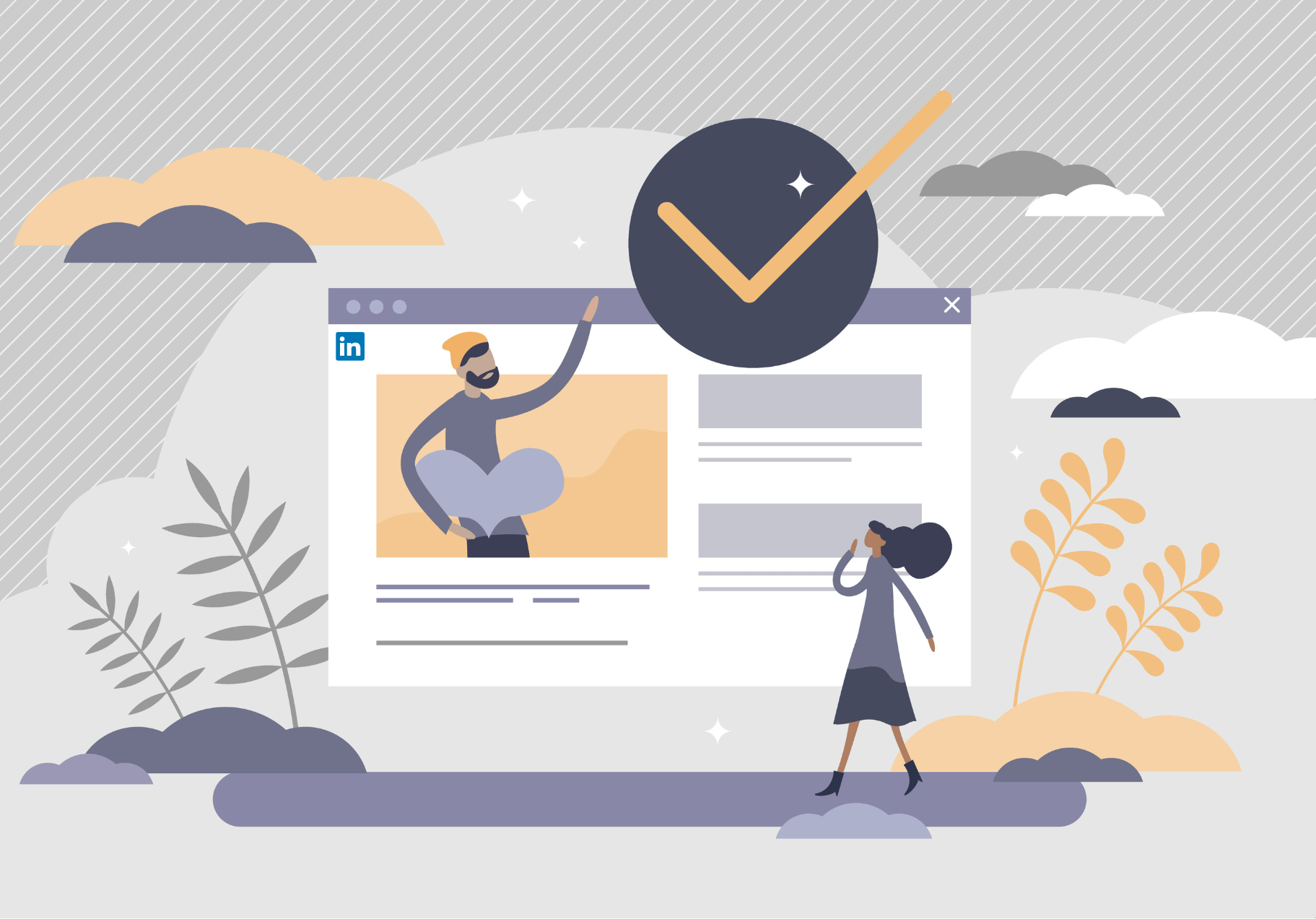 Your online profile represents your business on social media and other platforms. Therefore, you must have a solid profile to display. Using a professional picture alone can garner 14 times more views than those with no or poor-quality images.
Besides, you will also need a well-written profile description to highlight your skills and value proposition. We've listed a few points to consider to improve your profile on LinkedIn.
Craft a catchy headline on LinkedIn to attract clients, customers, and stakeholders.

Write a captivating summary and optimize it with keywords

Highlight your skills and experience to build credibility

Include relevant keywords to improve the ranking

Use multimedia to showcase your work for better engagement. 

Keep your profile up-to-date to boost conversation 
Make sure to proofread your profile before you upload it on the social media platform. Your resume can not be your LinkedIn profile. So only focus on measurable achievements rather than obligations and responsibilities. Use SEO for LinkedIn with keywords in your profile description, posts, hashtags, and picture tags to stay on top of the search results. 
Understand Your Audience
You can get clients on LinkedIn that will boost your business and improve your sales growth for the long-term. But you can only do so if you understand your audience. Knowing your audience will help you improve your products and services. It will also assist you in setting yourself apart from the competition. This way, you can create a unique selling proposition for your brand.
It will also help you craft the right messages and improve communication. Webinars, surveys, polls, and live events are just a few ways to comprehend your target market. You can even invest in paid lead-generation ads as they have a 13% conversion rate. Otherwise, you can use landing pages optimized with lead magnets to boost conversion. 
These will give you in-depth insights into consumer behavior and preferences. With the right knowledge, you will craft content that taps their pain points. But that's not all! You will create content that provides practical solutions to their problems. 
Define Your Agency's Services Clearly
You might find several businesses with similar products and services. But each has some unique offerings that set them apart from its competitors. Sometimes, it is the price, quality, region, and features, other times; it is the audience the brand is targeting.
So when talking about your services, always highlight your unique proposition. Then, focus on its benefits and present them as the ultimate solution. 
But never overpromise! False hopes will not only disappoint your consumers but will also create a negative image of your brand. According to study, consumers repeat business with brands that consistently fulfill their promises. 
When marketing your products and services on LinkedIn, use the LinkedIn showcase page. It enables you to optimize your offers and sell your services more lucratively.
Build Your Brand Identity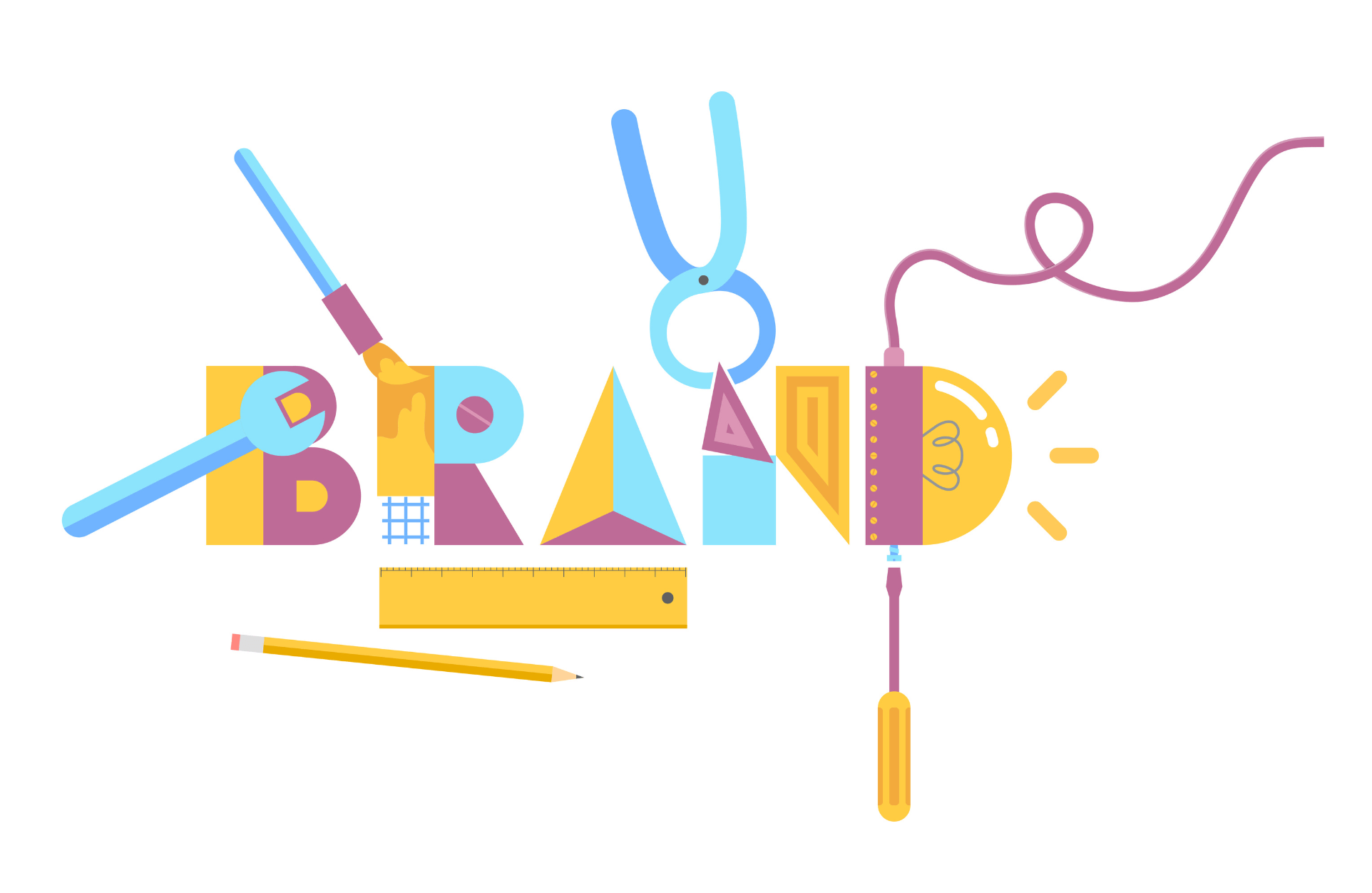 As a business owner, you must create a strong identity for your company. This will improve brand retention and recognition across different mediums. Branding plays a crucial part in the LinkedIn sales funnel. You need to go beyond the logo and product images. Content is one of the easiest ways to build your brand image. Therefore, you must create fresh and valuable posts regularly on LinkedIn. Never ignore LinkedIn product pages as you can easily display your extensive collection. 
This way, you will be able to build a strong community of loyal customers for your brand. With just the right words, you can improve your followers and broaden your network.
Read also: Where to Buy LinkedIn Followers?
Take Your Business Outside The Digital World
While you aim to find clients on LinkedIn, it shouldn't stop there. For repeat business, you must create strong ties with your customers and go beyond social media. But you can only do this if you've built strong rapport and credibility. 
This means you must continually invest in relationship marketing to retain your old customers. Besides, they also expect preferential treatment that allows you to upsell and cross-sell your products and services. 
As a result, your customers feel valued and would more likely choose you over your competitor. 93% of the customers made repeat purchases from a brand offering excellent customer satisfaction. 
Consistency is Key
To maintain your success on LinkedIn, you must stay active and keep making efforts. An inactive social media profile hints towards a dying business, which can cost you your credibility. Techpedia report concludes consistent branding improves the value of a company up to 20%.
Therefore, you must make LinkedIn an extension of your business profile and professional growth. Staying consistent will help you add more targeted clients to your network. This way, you will be able to leverage your business proposition and scale your growth.
To grow your business, you would need more than one client. If this is what you intend to do, keep reading. In the next section, we will uncover ways and useful features on LinkedIn to find and attract more customers for your business.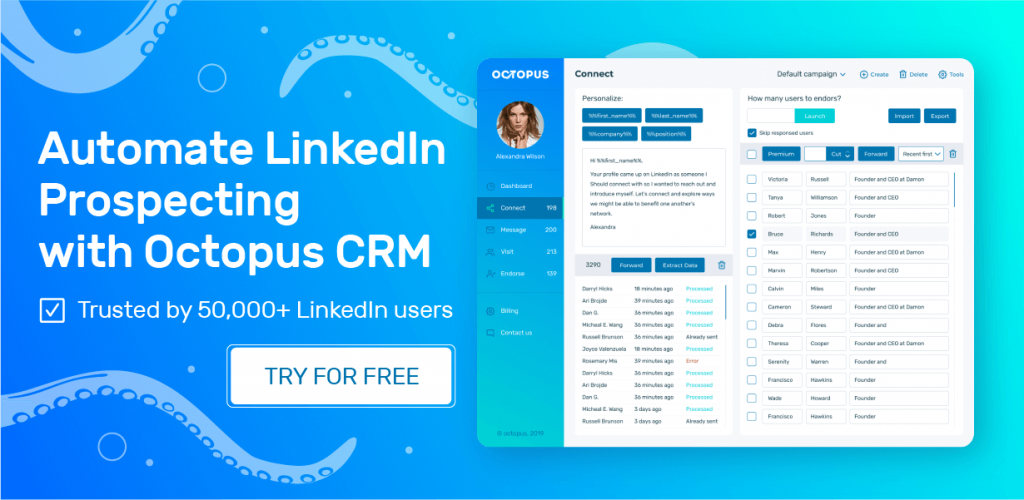 How to Attract More Clients with LinkedIn
There is no denying that LinkedIn is a powerful networking and lead-generation site. As per Hubspot, LinkedIn is 277 times more likely to generate leads than Facebook and Twitter. However, many businesses and individuals fail to use it to its full potential. 
Unsure how self-employed people are using LinkedIn? Here, we share eight simple steps for generating leads that anyone, including solopreneurs, can use.
Identify the Right Prospects
Almost 60% of marketers struggle to engage with targeted prospects and convert them into leads. Therefore, it is important to identify your niche audience and their position within the sales cycle for a successful outreach campaign. 
Use LinkedIn Sales Navigator to find the right audience, as it offers an 18% increase in the sales pipeline. It helps you focus your outreach efforts and create the right message for the niched audience. Doing so can improve the results of your campaign and will help you get your first clients on LinkedIn.
Use LinkedIn's Search Function
LinkedIn's search function is a powerful tool to help you find potential clients. You can use the advanced search toolbar to customize results based on location, industry, job title, etc. 
Once you've compiled a list of possible customers, you may write each one a message detailing how you can assist them. Utilizing LinkedIn X-Ray search is one approach to narrow down your search results. Using search strings and boolean operators on LinkedIn generate more detailed inquiries. For instance, you may look for persons whose job titles include "marketing manager" working for a particular business. 
Optimize Hashtags
Did you know #India is the most popular hashtag on LinkedIn, with over 65 million followers? Using LinkedIn hashtags in your posts may increase the likelihood that a potential customer will see them. Use a hashtag they follow to increase your chances of discovering your brand. 
You can find out how common a hashtag is by typing it into the LinkedIn search bar. Using the most common hashtags will increase your visibility and connect you with a broader audience. 
Join LinkedIn Groups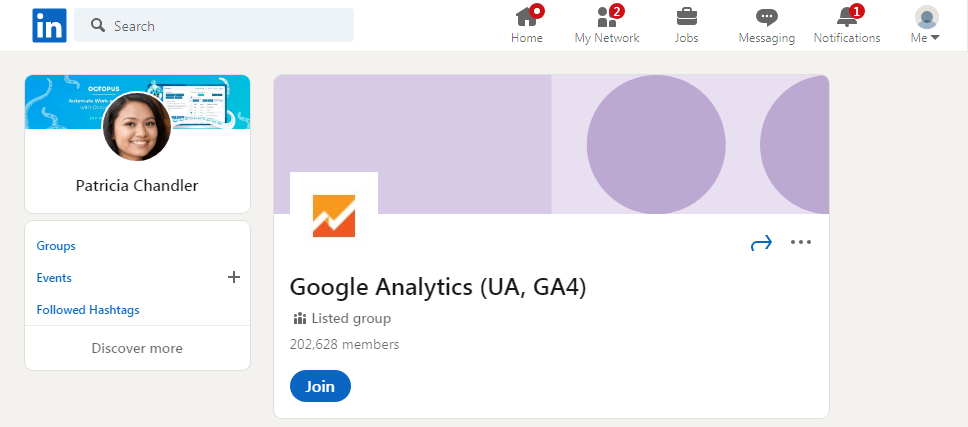 LinkedIn Groups can be a powerful way to expand your network and connect with potential clients. Join active groups within your industry to reach out to your audience. The keyword here is: active, so participate in group discussions to add value and build a reputation. 
People are likely to trust you when you share helpful insights and advice as it proves your expertise. When participating in groups, remember to stay professional and avoid coming across as overly salesy. Instead, concentrate on developing relationships and adding value.
Build Your Network
Gaining more clients requires expanding your network on LinkedIn. It's essential to connect with relevant individuals in your industry. This includes current and former colleagues, industry peers, and potential clients. You can send connection requests and become a part of their network. 
You must create a unique and outstanding connection request for a lasting first impression. Besides, interact with posts that your contacts make to boost engagement and increase visibility. This way, more people would like to join your network.
Share Valuable Content
Content is King! It not only provides information but builds rapport and attracts stakeholders. Valuable and premium-quality content will highlight your knowledge base on the subject matter. The more in-depth your content is, the more your chances are to become a thought leader. 
Almost 2.7 million companies posts on LinkedIn every day. But live stream videos get the highest engagement with seven times more reactions and 24 times more comments. 
Therefore, share content that is valuable and relevant to your target audience. You can discuss industry news, the latest trends, case studies, and other informational content.
Ask For recommendations 
Recommendations create social verification of your abilities and expertise to enhance your credibility. Therefore, contact current and former clients, colleagues, and managers to share their experiences working with you. 
Typically recommendations include your expertise, contributions, and performance as skilled personnel. Some might even focus on your work ethic and interpersonal skills indirectly affecting your work. Take the time to thank those who offer referrals and express your willingness to reciprocate the favor. It provides transparency and ensures that you believe in community building.
Schedule Video Calls For Sales-Focused Discussions
Once you have built a relationship and gained the trust of your audience, it's time to start sales-oriented conversations.
You can then set meetings or calls with potential clients on LinkedIn for sales growth. But make sure you prioritize delivering value during the sales process. Demonstrate that you comprehend the requirements of your potential customers. 
Being honest and transparent about what you can deliver and following through on your promises is essential. Doing so can help establish you as a valuable resource in your industry.
Automating LinkedIn Lead Generation Processes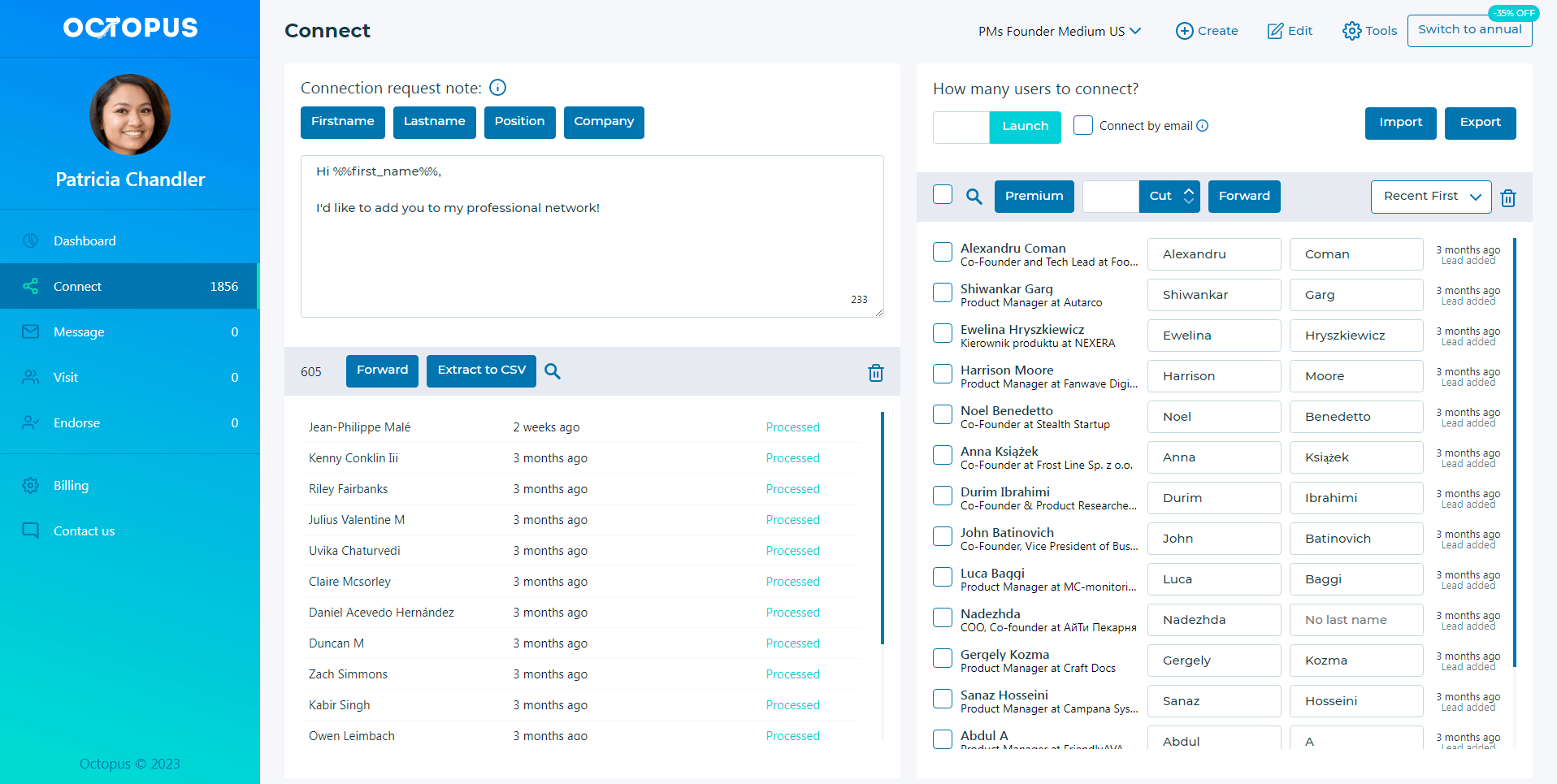 Use built-in or third-party tools to automate LinkedIn processes to save time and increase efficiency. It will also help you cut costs as you don't need to spend thousands of dollars on the workforce. Octopus CRM LinkedIn automation software allows you to automate your entire LinkedIn marketing and lead generation campaign with just one click.
The tool assists you in accomplishing your sales and marketing objectives. It does so by discovering leads and sending tailored messages. Here, we will discuss why Octopus CRM is ideal for big businesses, marketing agencies, and solopreneurs.
Why You Need Octopus CRM for Business
Octopus CRM automates search campaigns and identifies potential leads on LinkedIn. It also facilitates sending personalized messages to prospects, improving lead generation. You can even track and manage leads effectively, that is why you need Octopus CRM for business.
Why You Need Octopus CRM for Marketing Agency
Octopus CRM's advanced search features can benefit marketing agencies. It assists them in generating hot leads that suit their clients' profiles. The collaboration feature of Octopus CRM simplifies campaign management for marketing agencies.
Why You Need Octopus CRM for Sales Teams
Octopus CRM can benefit sales teams with its advanced search features and personalized messaging. The tool saves time and effort by streamlining lead management. The sales teams can automatically send desired messages, take notes, add tags to prospects, and track progress in real-time.
Conclusion
LinkedIn is a valuable platform for professionals and businesses. It can help them reach potential clients, expand their network, and engage with their audience more efficiently. Sharing useful content can increase your visibility and attract potential clients.
Octopus CRM can help you achieve all this and more. It helps automate your networking effort for lead generation. You can expand your reach on LinkedIn by devising a strategic marketing approach. This is an effective way to leverage the platform's power and build a robust professional network.