This guide will teach you how to bypass LinkedIn's search limits to access more than a thousand search results:
Does LinkedIn Have a Search Limit?
LinkedIn allows users to conduct many searches using the free version. But that doesn't mean you can access endless searches.
The social media platform has a commercial use limit of 1000. If the numbers of searches you conduct at a time exceed this limit, the system believes you are using the platform for commercial purposes.
Consequently, LinkedIn sends you a warning that you are close to the commercial limit. Here's how LinkedIn conducts its commercial limit use:
How many profiles are outside your network search? (your 2

nd

and 3

rd

-degree connections)

Looking through profiles outside your network

Seeking profiles from the 'People Also Viewed' section
Steps to Get Around the LinkedIn Search Limit
Let us look at the guidelines to get around the LinkedIn search limit. The LinkedIn limit has numerous benefits. Amongst them is that it allows users to categorize their targets into sub-personas and create campaigns to enable the customization of different prospecting campaigns. Here, we discuss the steps to reach the LinkedIn search Limit.
Using Exclusive Filters
Many wonder about the benefits of using exclusive filters for the LinkedIn limit. The idea is to break down the search results into exclusive sub-categories without modifying search results. It may not seem very easy when you begin, but it becomes easy once you learn the entire process. Let us take an example here:
You want to target Business Developers in the United States.
Once you enter Business Developer as a keyword, you have already taken a bad start. LinkedIn provides approximate results based on the keywords entered in the search bars. You must use advanced keywords such as Title. Moreover, you add the United States as another filter. You will be able to view innumerable search results. You now have access to 1000 of the available search results.
However, suppose you bring your search results to a more concise level and add a specific state such as New York, Atlanta, California, or another location. In that case, you are narrowing down the search results that give you access to more than 25% of the results, which is a much better start.
Using other filters
Suppose you already mentioned the filters to narrow down your results, but you can still access more than 1000 search limits. You can use more filters such as the services offered, the level of relationship, the person's school, and the previous company. It will help you get around the LinkedIn search limit.
Narrow Searches with Keywords
Another method to get around the LinkedIn search limit is using specific keywords. When users enter particular keywords, they receive fewer search results; as a result, they will have fewer clicks to view all the search results. Therefore, it is an excellent idea to use keywords or filters while searching for people.
Begin Your Search in Google
If you are searching for an existing profile, it is better to start your search with Google search results. Once you have the person's exact name and surname, you can search for the person using LinkedIn's search bar. However, if you are looking for multiple profiles, start your search with Google and add filters or keywords in the search bar. 
Use the 'Recommend for You' button
If you wish to expand your professional network on LinkedIn, Recommended for you is the right section to seek help. Once you click My Network, you will come across a list of search results, including People You May Know, which you can scroll to the bottom by clicking See All.
Leverage Groups and Events
Another way to access more results in a Linked search is by leveraging groups and events. Since groups and events have connected hundreds of people on LinkedIn, it is an excellent way to start. Let us see how you can use groups and events to connect with other users on LinkedIn.
Using Groups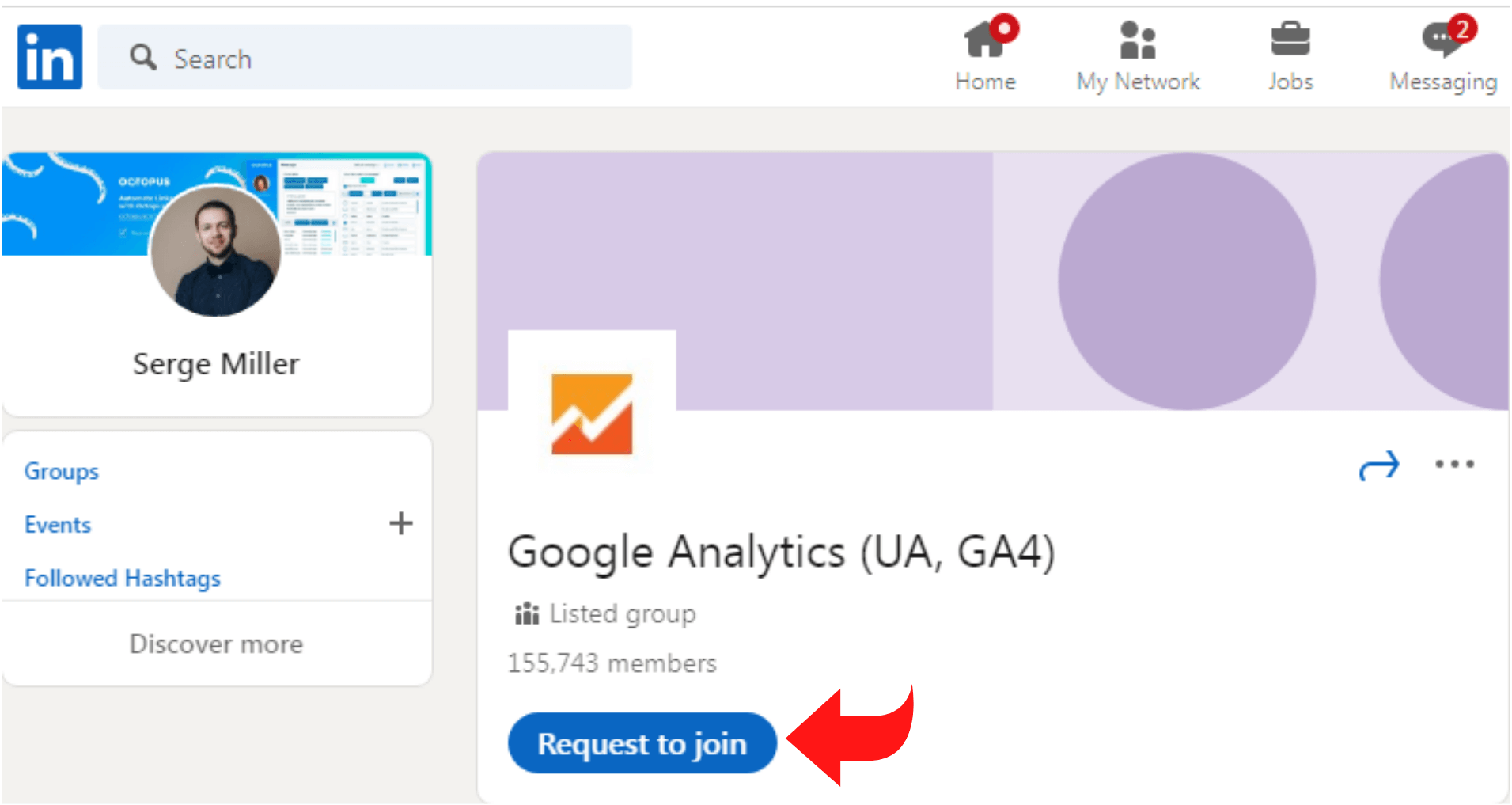 Once you use groups to connect with LinkedIn users, you have two options. The first one is to join LinkedIn groups. You can begin joining groups related to our industry, service, or product you offer.
The main objective is to focus on groups with users that fit your target demographics. Once you have become a part of these groups, you can start interacting with the users. You could offer advice or answer questions posted, or even leave a comment under a post. However, make sure your posts do not seem to be forcefully selling your services.
Using Events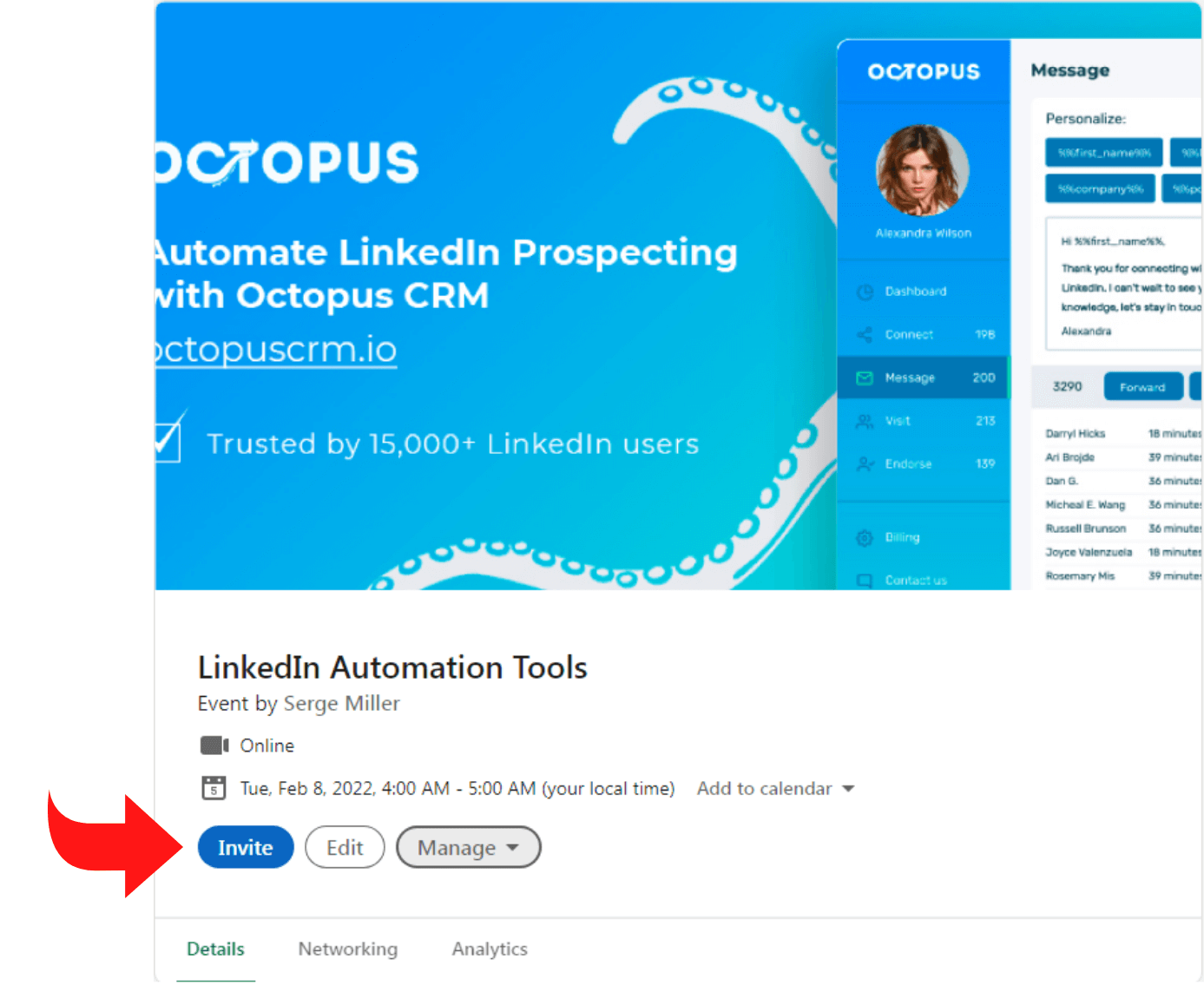 Another way to connect is by hosting events. When users host events, they build the company's trust with the users. Hosting events shows that you are an active LinkedIn user and have helpful information. You can use the valuable information to educate your target audience and create emotional connections.
Conclusion
LinkedIn has provided its users with multiple features to connect with users. A platform has innumerable benefits. Similarly, LinkedIn also offers users a wide range of search results. The article has focused on how to work around LinkedIn search Limit. It is better to understand LinkedIn's search limit before looking up profiles on the platform. If you use the LinkedIn limit every month, it is better to upgrade to Premium mode or use Sales Navigator.