Finding sales-qualified leads can be challenging, but it doesn't have to be! That's why marketing teams worldwide use expert strategies to seek potential leads. 
Identifying how buyers discover your business can help create future advertisements and campaigns. As a result, sales teams can increase interactions and conversion rates.
This article will discuss sales leads and how they differ from prospects. Further in the blog, we'll reveal the best ways to generate leads for all-sized businesses. Let's jump right in!
What Is a Sales Lead?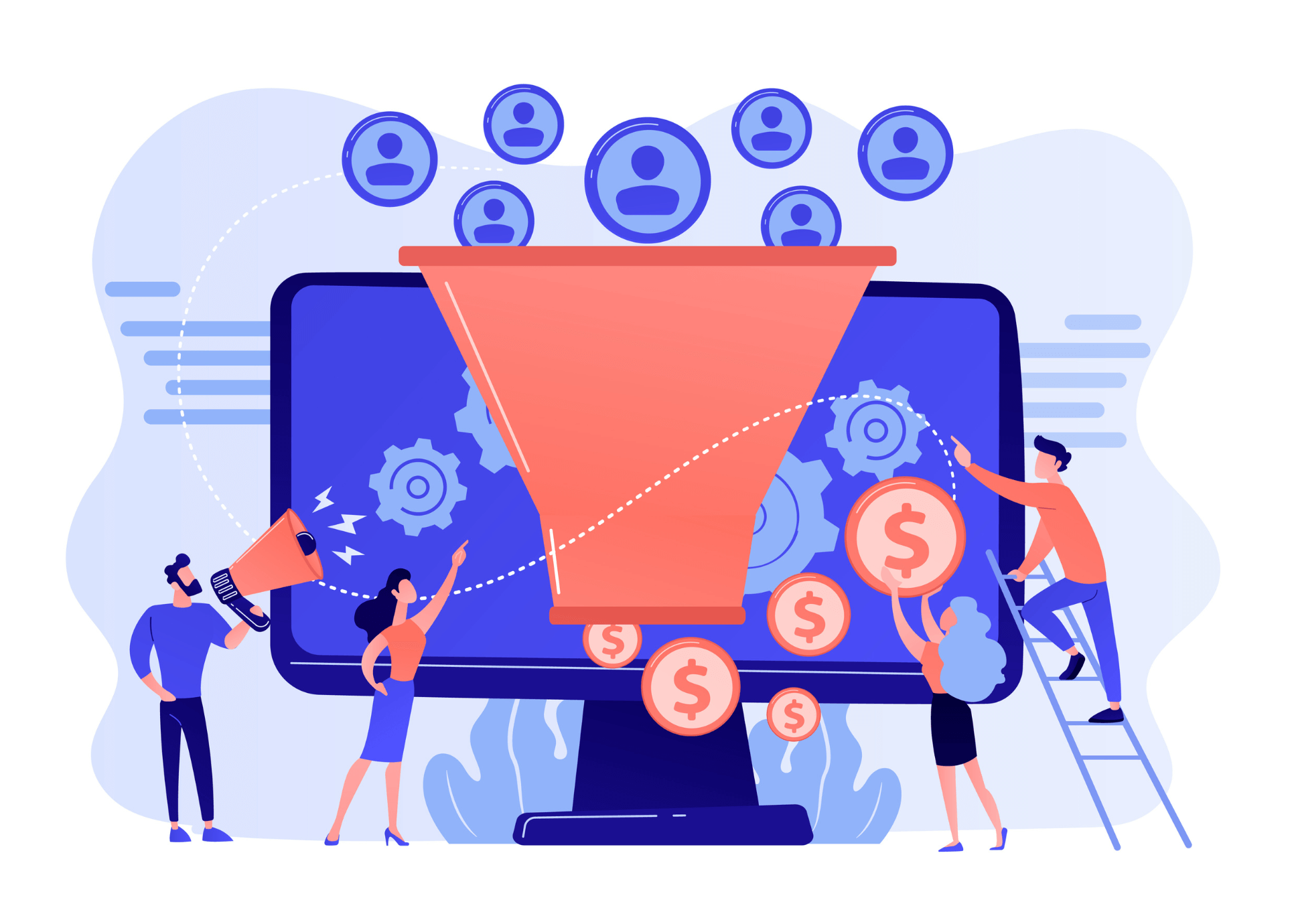 A sales lead is a prospective buyer or business interested in purchasing your product or service. They may or may not have interacted with your company. 
As the sales representative, you must gauge a lead's interest level. You must also identify whether the buyer fits your Ideal Customer Persona (ICP).
Typically, businesses get B2B leads through trade shows, advertising, and direct mailings. All sales leads are not "prospects" because companies must examine their interest.
What Are the Different Types of Leads?
Leads are of four primary types based on their awareness and interest in a company:
Warm Leads
Warm leads recognize your company and product or service. These people might be interested in visiting your social media or website. 
As a result, they might not act surprised when you reach out via email or voice call. They might have signed up for your newsletter or viewed your landing page. But you might have to nurture them before they invest in your solution. 
Cold Leads
Cold leads are people or businesses showing interest in offering for the first time. These leads might be unaware of your organization and product/service. 
Hot Leads
Hot leads are people who display a clear interest in your brand. They haven't decided to make a purchase but are considering it.
Therefore, hot leads are active talks with your sales team. Or they might be using a free trial for your product/service.
Information Qualified Leads (IQLs)
Information Qualified Leads are top-of-funnel leads seeking a solution. For instance, an IQL may search 'how to form a budget' or 'what B2B businesses do.'
Thus, creating informational content is the best way to capture these leads. The higher your content ranks, the easier it is to establish brand authority.
Read also: Best CRM Software for Sales
How Do Sales Lead Work?
Before we talk about the different ways to find leads, let's discuss the primary process. 
The sales process starts with a sales rep generating a sales lead in the company's funnel. Next, the sales team gathers the lead's contact information to send sales-pitch emails. Or they may cold call them.
Multiple factors determine the health and quality of a sales lead. It includes the incentives for collecting personal information and the accuracy of data.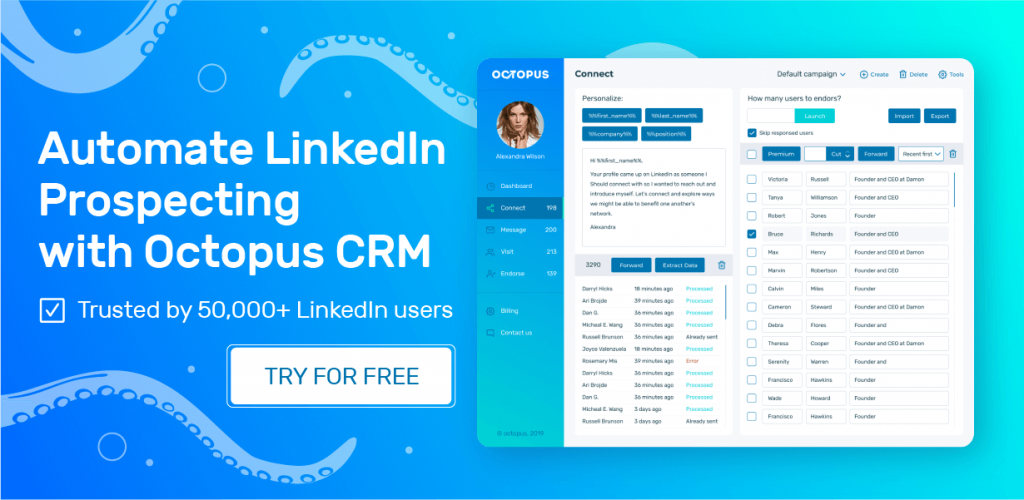 What Is the Difference Between Leads vs. Prospects?
The primary difference between a prospect and a lead is their intent to purchase. 
Leads lie at the top of your sales pipeline- they may or may not be a good fit for your company. These people are aware of your product, but their potential as a prospect is unclear. After the initial contact, you will only know if they need your solution. 
Contrarily, prospects are sales-qualified leads (SQLs) that fit your ICP. Prospects have shown interest in your product, and they need your solution. In addition, they are further along in the sales pipeline and are more likely to do business.
Read also: Why Use LinkedIn For B2B Marketing?
How Can You Convert Leads Into Prospects?
To convert leads into prospects, sales reps must guide them through the sales qualification process. Businesses can identify if a product/service fits the lead's needs by sales prospecting.
The lead qualification process involves three primary steps:
Organization-Level Qualification –

This entails ensuring the lead meets your ICP. For instance, a B2B company will verify if the organization matches its size and location.

Opportunity-Level Qualification –

Businesses now must identify whether the prospect will enjoy their offering.

Stakeholder-Level Qualification –

By now, you know if the prospect is interested in your product or service. The only thing left is to determine whether they have the buying power.
After your lead passes these processes, you can call them a sales-qualified prospect!
Read also: Top 16 Digital Marketing Experts to Follow
What Makes a Lead Source 'Good'?
Some characteristics make a lead source 'good.' Here's what:
Consistency 
A quality lead source must be consistent in delivering leads. You don't want to keep switching between multiple lead sources every few weeks.
Target Audience
A reliable lead source will align with your target audience. You'll only waste time by capturing leads that never convert.
Personal Information
A top-notch lead source eases acquiring the prospect's contact details. That way, you can connect with, and nurture leads into high-paying customers.
Cost
A high-quality lead source must be budget-friendly. There's nothing worse than spending hundreds only to discover no one wants to purchase!
Top 9 Sources to Find Leads for Your Business
Here we've listed the nine unique ways to find new business leads:
Generate Leads on LinkedIn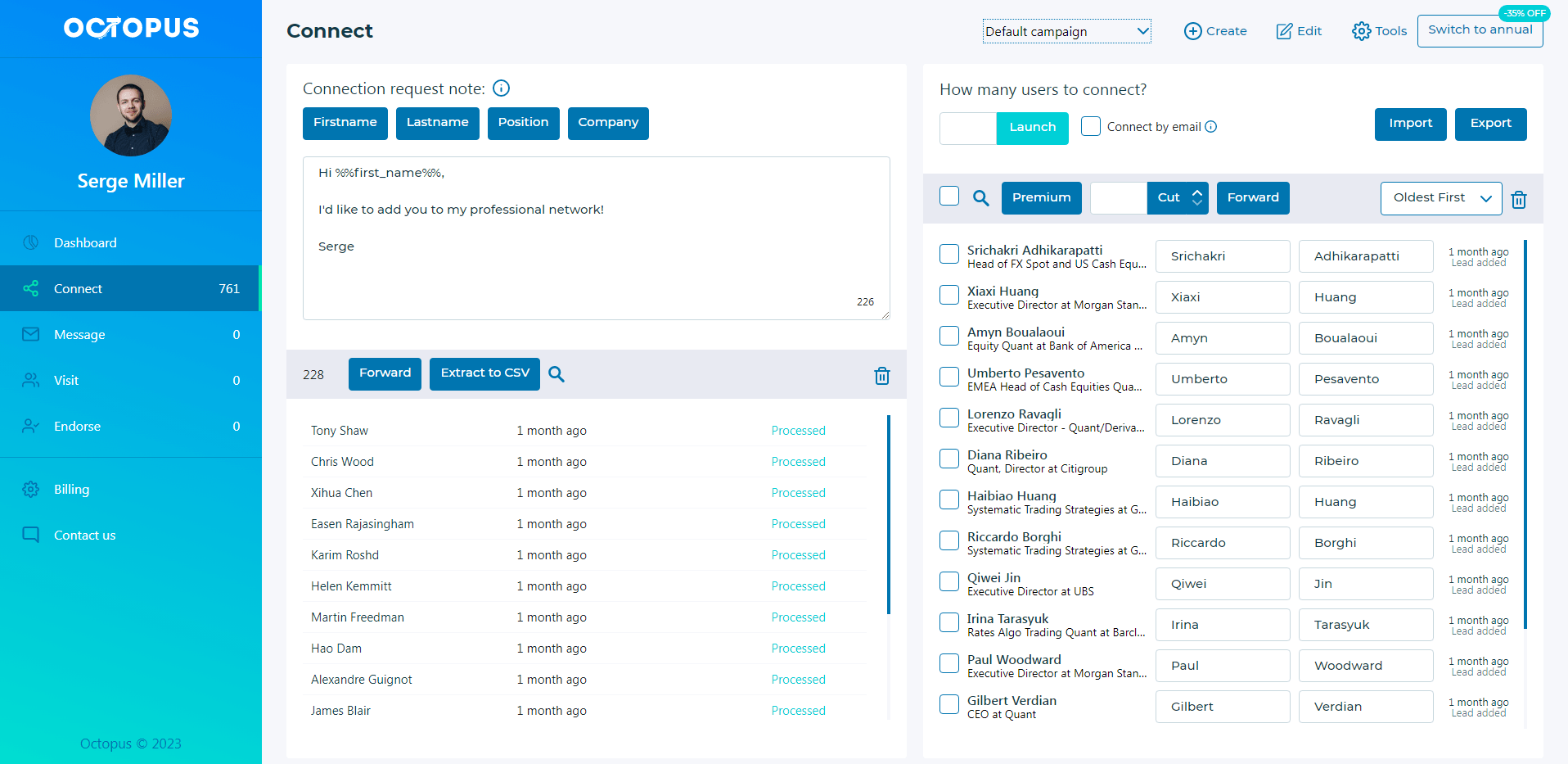 Social media is a powerful lead magnet boasting innumerable opportunities. LinkedIn, in particular, is a treasure for businesses. 
Research shows that B2B marketers source over 80% of social media leads from LinkedIn. Additionally, 40% believe LinkedIn is their most effective channel for hunting qualified leads.
The social network lets you connect with like-minded professionals and run lead-gen campaigns. You can also create engaging content to establish brand authority and attract leads.
What's more? You can get leads on LinkedIn using a robust lead-generation tool! The right LinkedIn lead generation tool, like Octopus CRM, will help automate the process. Moreover, they will help convert qualified leads into prospects and loyal customers.
Read also: Best Sales Automation Tools
Ask for Referrals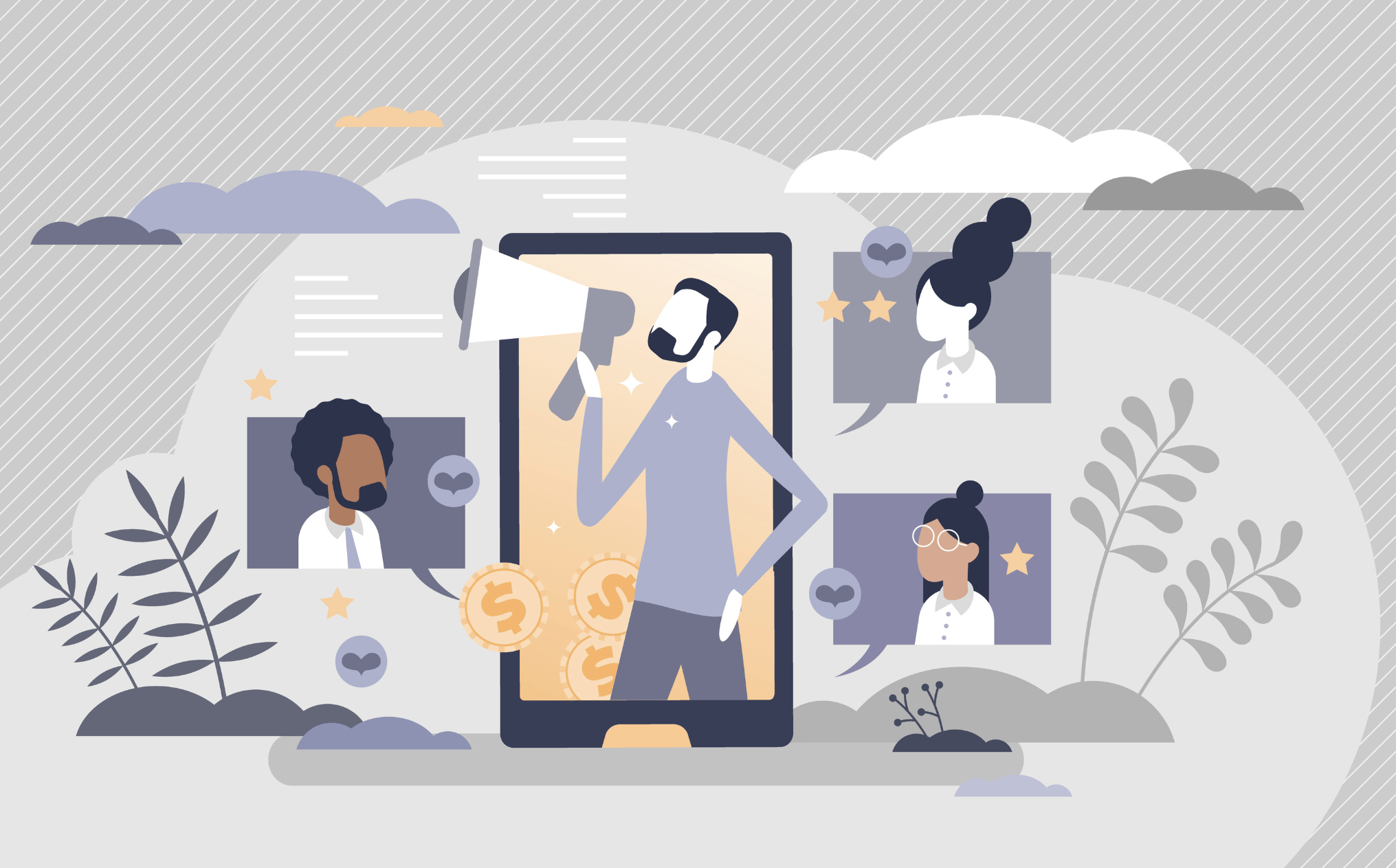 Referrals from happy customers are an excellent source of high-quality leads. Let your customers do the talking by empowering them to gather prospects. 
Not only does it make your buyer feel valued, but it also boosts your brand's credibility. Plus, referred customers are 4x more likely to bring leads to your brand.
So, the next time you close a sale, ask the buyer to refer your product to a friend or colleague. Or you can offer a discount code in return for a referral. It takes little to no time and promises a profitable return! 
Advertise and Retarget 
Here's the truth: social media isn't the only advertising platform! 
With pay-per-click ads on Google or Bing, businesses can attract leads from search engine searches. It allows you to target ads for industry-relevant searches.
For instance, consider you're a realtor seeking first-time home buyers in LA. You can create ads targeting keywords such as "Homes in LA" or "Real Estate for Sales- LA." Besides, you can leverage geo-filters to hyper-target customers within your area.
Visitors rarely convert on their first website visit. So, once a user shows interest in your PPC ad, you can use display retargeting to re-engage them.
Use Business and Sales Intelligence Tools
Leverage business and sales intelligence tools to facilitate your leads hunt. 
You can use Winmo, UpLead, and Datanyze to uncover lead information. Or you can use it to search conferences to attract speakers and participants that fit your ICP.
Furthermore, these sales intelligence tools help you reach your ideal buyer persona. You can connect through phone-verified numbers or emails to make a lasting impression! 
Take Advantage of Google Resources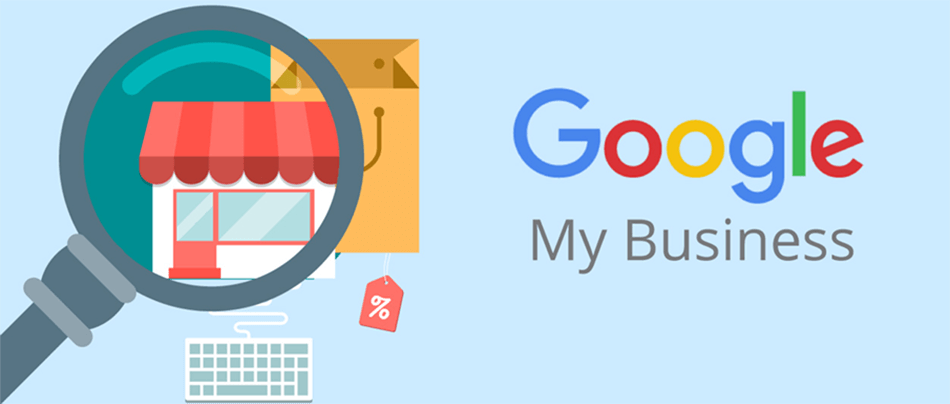 You're missing out on a massive opportunity without using Google to find leads! A robust search engine can help discover qualified leads.
Here are several ways to start looking: 
Google Maps

allows you to identify your target audience's location.

Google Alerts

sends push email notifications relevant to your prospects.

Google Search

with keywords lets you

discover reviews

and blogs for your industry.

Google My Business

helps you capture leads in your local area by populating top keywords.

Google Adwords

allows you to advertise across the globe to find qualified leads.
Write Guest Blogs 
Creating guest blogs is another lead source for generating traffic for your brand. Research shows that 60% of writers craft one to five guest posts monthly to get free leads.
But that's not all! In addition to helping you find leads online, guest blogging offers these benefits:
Tap into a new consumer base 

Develop industry connections

Improve your SEO by growing backlinks 
Grow referral traffic from an engaged viewer base
The website you choose should offer quality leads back to your business. That means the site should be relevant to your industry but not a competitor. Ideally, you should write guest posts for local influencers with a similar audience. 
Craft Personalized Emails 
Often your best leads are lurking in email lists.
Lead generation doesn't have to stop at tapping into a new audience. You can discover potential customers in your newsletter.
Consider offering a special discount if you have a robust email subscriber list. A limited-time offer creates urgency, encouraging passive viewers to become buyers.
What's more? You can write personalized emails to capture other people's subscribers. Consider you're collaborating with another brand. You can create a compelling deal that promotes your brand to its customers.
Research shows that deep personalized emails acquire six times higher revenue. So, by personalizing your email greeting, you can captivate prospects and buyers. 
However, ensure you track your email success. That way, you can test, modify, and drive more leads! You can compare two subject lines to increase open and click rates. You should also check how well your strategy corresponds to the industry's average.
Attend Trade Shows 
Another fantastic way of meeting leads is by attending trade shows. It allows B2B businesses to meet with prospects face-to-face. 
A bonus of trade shows and conferences is that most attendees show interest in your product. Therefore, it's easier for businesses to build relationships and improve conversions.
Start Traditional Marketing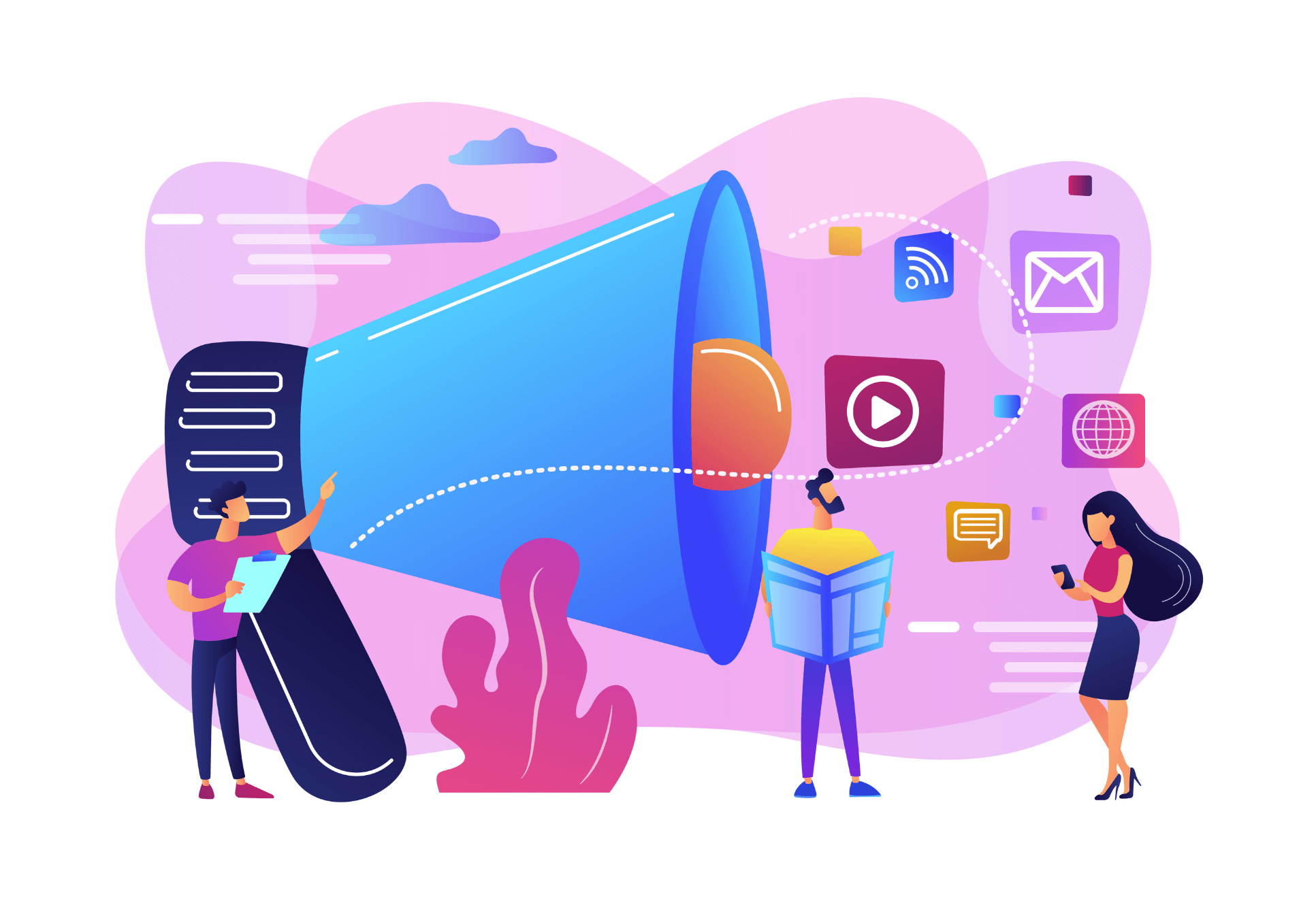 The world is not past traditional marketing!
Tried and tested marketing strategies still prove profitable. You can use outbound marketing and run an ad on the TV, radio, magazine, or billboards to attract quality leads.
However, using these ads is best if you're confident your leads use these sources. That way, you can improve buyer interactions and boost sales!
How to Get More Leads for Your Business?
Here are alternative ways to source leads for your business:
Try Relationship Marketing –

Attend industry events to take the next leap and build connections. You can meet people in person and build lasting relationships.

Craft Stunning Landing Pages-

A landing page is a lead's first impression of your website. For instance, you can structure a home page or blog post. 

Write Whitepapers and ebooks –

Whitepapers and ebooks are an underused yet excellent lead source. You can use it to educate prospects about your products/services. You can also use them to build trust and credibility.

Word-of-mouth Marketing

– Word-of-mouth is another traditional yet effective

sales strategy

for attracting prospects. It allows you to inform leads about your brand via interactions.

Post Helpful Blog Comments –

Establish brand authority by commenting on unanswered questions. You can boost your brand reputation while helping readers. 
Why Are Lead Sources Essential?
Now that you know the best ways to get leads, let's dig deeper!
We're sure you're wondering why it's crucial knowing the sources to get leads for your business. Here's the thing: knowing where you found your leads can help tailor sales tactics.  
There are hundreds of ways a lead can discover your business. It includes referrals, social media, a paid search, or a search engine. But by knowing the source, your marketing team can identify when they reach out to the buyer. 
Furthermore, you can track the progress of your campaigns. Ultimately, it lets you focus on tactics that promise the highest ROI. 
Read also: The Ultimate Sales Automation Guide
Conclusion
Every small and large business needs to capture and convert leads. You can drive leads with a small budget using the many lead sources we discussed.
By determining the lead sources that match your business needs, you can focus your tactics on activities that promote high profit. So, what are you waiting for? Now that you know where to find leads, it's time to start testing!