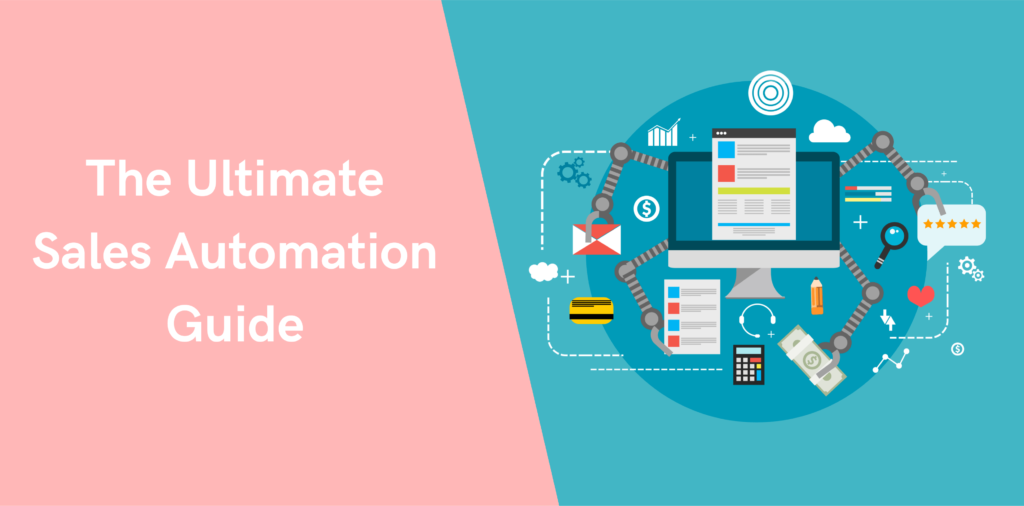 The Ultimate Sales Automation Guide
As a business owner or sales manager, you know the traditional sales process is slow, cumbersome, and not so effective. You have to do it all by yourself or assign resources to do the repetitive tasks. The good news is that you can relieve yourself and your sales reps of the recurring tasks by automating the sales process. All you need is a reliable sales automation manager to take care of the most time-consuming part of your job. 
Why Should You Start Doing Sales Automation Immediately? 
One of the common questions we get to hear from sales managers and business owners is: why do we need sales automation? Automation is an excellent method to boost productivity, increase conversions and sales, and eliminate monotonous tasks, such as handling excel sheets. It can save you thousands of work hours that your sales team can use to nurture relationships with leads by using landscape sales techniques. Sales automation can boost productivity by 14.5 percent and cut marketing overheads by 12.2 percent. 
A reliable sales automation software will take charge of the time-consuming tasks within the sales process, such as data collection, lead prospecting, and email marketing. Sales proposal automation is yet another useful feature of a good automation system. 
With an automated process in place, you can rest assured that your sales tasks are running in the background while you focus on other essential aspects of your business. On top of that, sales automation eliminates costly human error that can otherwise affect your bottom line. While business automation CE can boost productivity, it is not a replacement for human interaction. You still have to interact with qualified leads to close sales. 
What Aspects of Your Sales Process Should be Automated? 
Email Marketing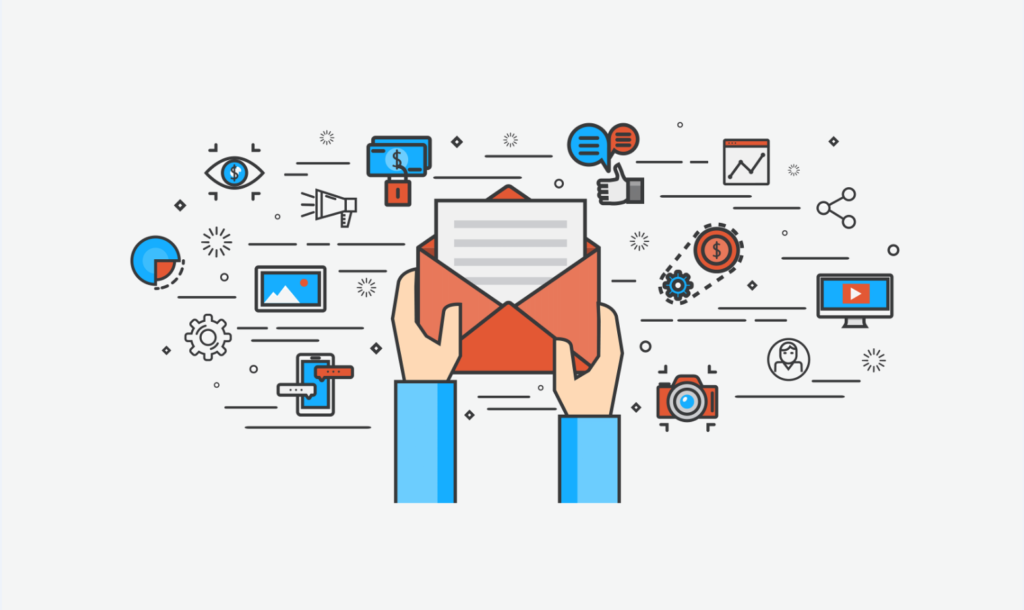 Sales representatives use 21 percent of their daily time to write emails. This makes for a big chunk of their work. Wouldn't it be more productive if they spent this time interacting with prospects? Automating your email marketing can make this possible. In fact, email marketing automation can increase your efficiency to get leads by 451 percent.
Unlike blast email, email automation allows you to segment your target audience, create workflows, and set up triggered emails. A sales rep can use the automation tool to automatically customize and schedule a string of emails at preset intervals for different prospects. The system will automatically send out those emails at the set intervals. Once a prospect responds, you can remove the lead from the sequence so that the system does not send them more automated emails.
Lead Prospecting
When you look at the definition of sales cycle and the sales cycles stages, you will know that lead prospecting is one of the most time-consuming and tedious steps in the sales funnel. Fortunately, sales automation tools allow you to automate lead nurturing and qualification. Automated prospecting would work alongside your sales reps to find new prospects more effectively. It would automatically create an ideal list of leads and then engage, follow-up, qualify, and schedule appointments with them through email and chat. 
If you are using Linkedin for B2B sales, it is a good idea to use Linkedin Plugins to save time and automate your sales process. There are many different third-party automation tools, chrome extensions, and CRM software, such as Clearbit Automation, out there that promise to make your tasks easier. But not all of the tools are made equal. It is vital to choose a reliable and proven tool to achieve your sales objectives. 
It's worth considering LinkedIn automation software like Octopus CRM to automate and organize your sales process, building lead generation funnels on LinkedIn besides managing your monthly sales cycles.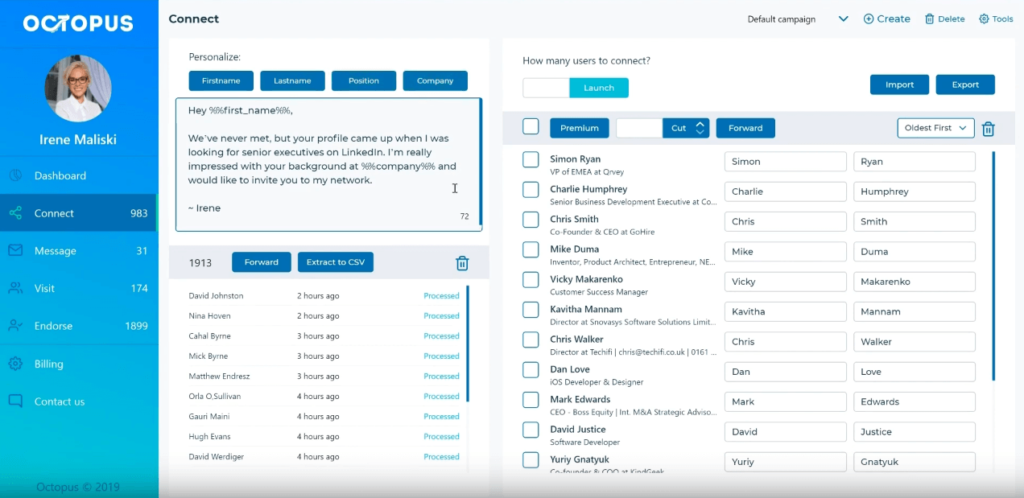 Daily Tasks
Data entry, scheduling appointments, invoice generation, report generation…you name it. These tasks are overwhelming and consume much of a sales rep's time. A good sales automation software will let you automate these tasks. For example, it will automatically do research on leads, log calls and data into the lead profiles, make appointments through calendar invites, and generate reports. Think about the time and resources saved on these tasks!
Get Started
While sales automation can make your life easier, it takes a powerful CRM to achieve your sales goals. Sales automation done right can streamline your sales process and save you enough time that you can use to interact with prospects. Automate your sales process now and see the results for yourself.