Personalization marketing has grown tremendously because of technological advances and data analytics. Additionally, it has a history of attracting customers and delivering respectable returns on investment. For instance, Exceed.ai has discovered that AI-powered email customization can improve engagement by more than 50%.
80% of consumers find it intriguing when companies try to provide them with personalized experiences. That makes sense considering that 79% of businesses that used a personalized marketing approach outperformed their sales target.
Personalization takes a little more skill than remembering to address customers using their first names in every sentence. Using the data and insights produced by Account Based Marketing (ABM) is an effective method to maximize the value of personalization.
ABM promotes collaboration between sales and marketing departments to focus on particular customer accounts.
One of the most tactful strategies for distributing targeted messages to attract the right audience is personalization. But you still can't calculate your way to the ideal tailored content experience. The best-personalized marketing examples always have a creative element.
Let's examine personalization in more detail, including its advantages and methods.
What Is Deep Personalization?
Deep personalization is a marketing technique that delivers specialized content, offers, and consumer experiences using cutting-edge data and predictive analytics. AI-powered systems and machine learning that evaluate client data, such as website behavior, social media interactions, purchase history, and more, are the driving force behind it.
Each customer will receive a customized experience through these insights. Content, data,  and the tools to operationalize them within and across channels are necessary for deep personalization. Brands must invest in unified customer profiles while making consumer data available throughout sales and marketing channels and transition to deep personalization.
With the growth of internal data warehouses, data science teams, data lakes, and other resources, this is already occurring in many industries. Businesses are also increasingly searching for solutions that link to such owned data assets in real-time to integrate partner technologies as fully as possible into this internal ecosystem.
Why do Marketers Need Deep Personalization?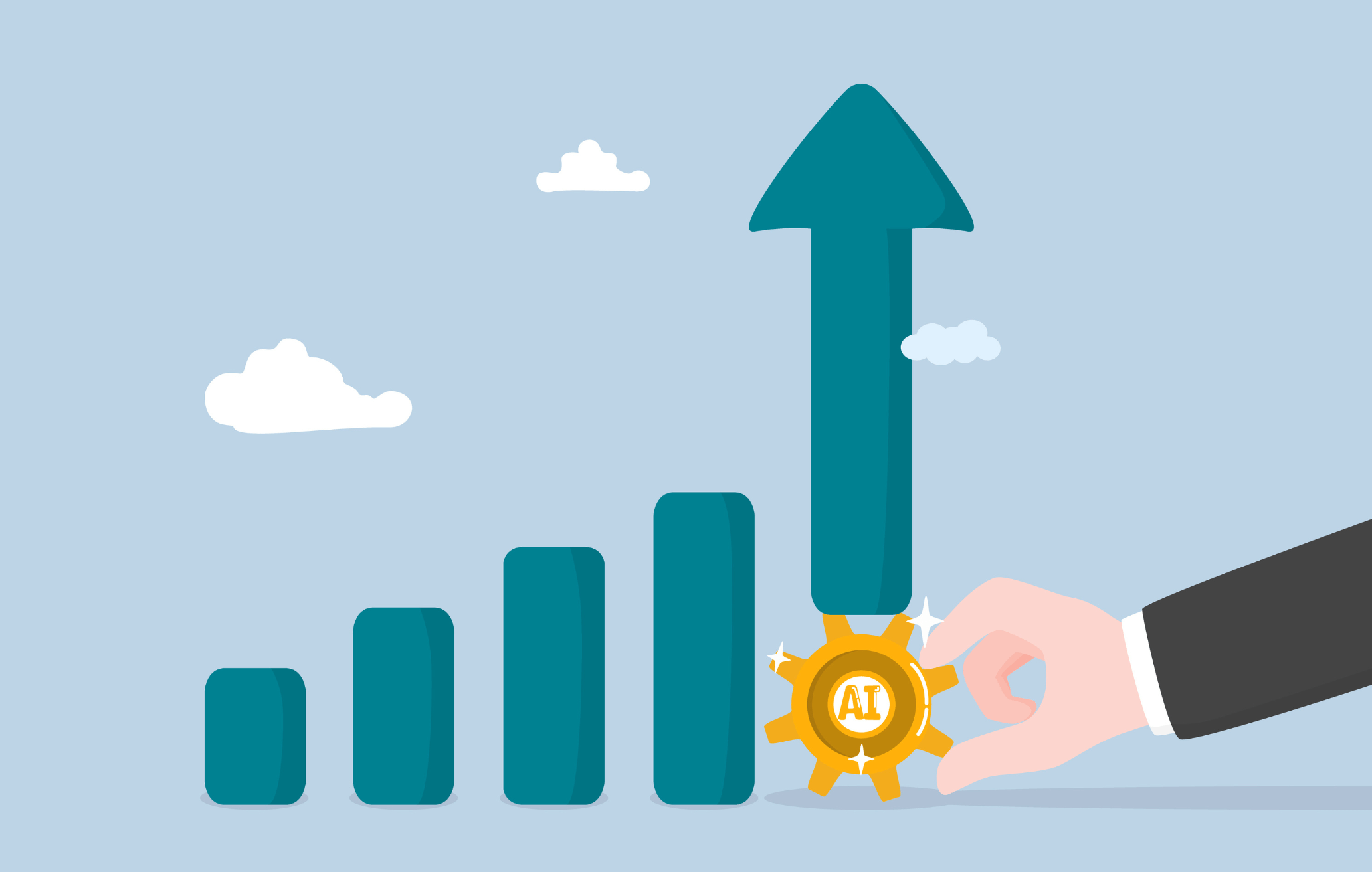 The most vital personalized marketing generally includes a component of problem-solving. It provides a suitable solution based on knowledge of the target audience's needs. This type of messaging cuts through generic information while making informed guesses about the audience's current problems and requirements.
Attributing achievement to a particular source is one of the most challenging aspects of any marketing campaign. It can be tough to identify which marketing efforts generated conversions. But don't worry. ABM is here to the rescue.
Marketers can generate precise attributions with the help of ABM because it gives the data and methodology needed. This information enables them to concentrate on efforts that result in actual sales and deliver the highest ROI. 97% of marketers believe ABM outperforms their other marketing initiatives. So it's challenging to defend tactics that use attribution models that are ambiguous or based on assumption.
Read also: Key Metrics to Grow Your Business
Excellent personalization gives clients the impression that you are paying attention to them and the solutions created are based on their circumstances. It promotes measurable loyalty, a positive reputation, and repeat sales.
Where Does Deep Personalization Work Best?
Consider the complete consumer experience. Deep personalization, which improves any data-driven experience, is most appropriate for all of it. You can alter acquisition touchpoints by utilizing information from your existing customers and pre-acquisition interactions with your brand.
You can customize first conversion engagements based on the collaboration algorithms, acquisition source, and other factors. Using the information you've gathered throughout an individual customer's lifetime of interaction, you may customize retention and loyalty activities.
These four factors can help you implement deep personalization:
Keep Big Data out of your way:

Relevant, real-time data is widely available. For instance, brands can tailor content based on the channel, location, or device.

Customers love efficiency:

Deep personalization makes good use of a few resources. These time-saving techniques can be as basic as generating a cross-channel shopping cart, storing passwords, or importing data from an email receipt to a website.

Look for problems with the consumer experience:

Where is deep personalization most useful?

Personalized SMS messages centered on significant actions may be more effective than the homepage's hero image.

Verify every aspect:

The importance of your data strategy and the testing-centric culture is equal. Thinking based on hypotheses leads to success.

Benefits of Deep Personalization
Deep personalization has many advantages, including:
Enhances Customer Experience
A corporation may design unique experiences relevant to each customer with deep personalization. This might be as easy as adding a user's name to an email or as complicated as developing a unique user experience for each user based on their location, past purchases, and social media interactions.
Increased Marketing ROI
Businesses can lower client acquisition expenses and increase ROI by displaying the appropriate marketing messages to customers at the correct times. Regarding ROI, 97% of marketers who use personalization say it has had a measurable positive effect.
Improves Customer Relationships
Deep personalization is effective because it delivers clients precisely what they desire rather than attempting to anticipate what they might enjoy based on their demographics (gender, age, location). By considering your customers as people rather than just names in a database, you can create better relationships with them.
Increases Conversion Rates And Sales
By assisting customers in finding what they want, deep personalization aids businesses in growing their sales. According to a Deloitte study, hyper-personalization can enhance brand sales by 10% while increasing marketing spending and ROI by 80%.
Related article: Conversion Rate Optimization Guide
Enhancing Customer Loyalty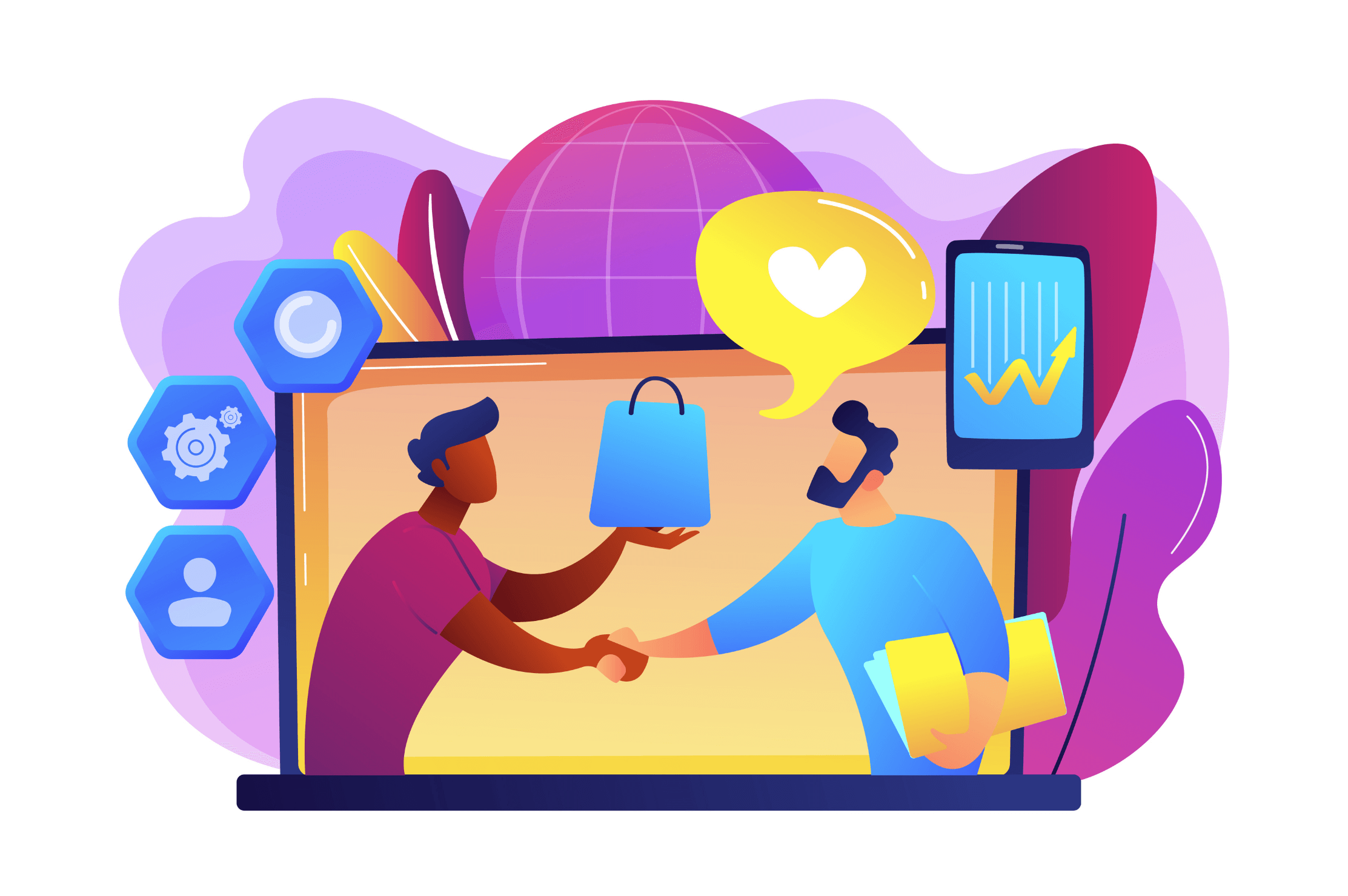 Consumers who claimed they would stop using a brand if it didn't provide personalized experiences increased from 20% in 2021 to 62% in 2022. Additionally, 78% of customers stated they would make repeated purchases from firms offering personalization.
There is no doubt that personalization is having an increasing impact on customer loyalty. The more customized the experiences, the more likely consumers will have their needs addressed and form stronger connections with brands.
Cost Savings
Personalized content offers targeted information to your audience that entices them and improves user experience. Therefore, they don't need to interact with the salespeople for product queries. This means you don't need to have large support teams, which helps you reduce your staffing budget.
Less Time Between Purchases
Customers are more likely to accept your goods and services when they can quickly obtain essential materials. B2B businesses can shorten their typical buying cycle by several months using marketing customization.
Top 8 Deep Personalization Strategies
Huge obstacles come together with tremendous possibilities. Your personalization must be smart, considering that 57% of sales and marketing leaders are unhappy with their team's efforts.
You can use these tactics to personalize your marketing for quantifiable outcomes:
Personalized Videos
Several excellent firms can assist you in producing unique, personalized videos. Personalized brand videos are effective because they mix personalization with the most compelling media – video, which has proven to increase engagement and revenue.
You can strengthen relationships and capture their attention by connecting with your clients via video and tailoring your message to their specific needs and interests.
Video is excellent at conveying context and emotions, so you can add the personalization that will make all the difference while adequately communicating your message.
Website Personalization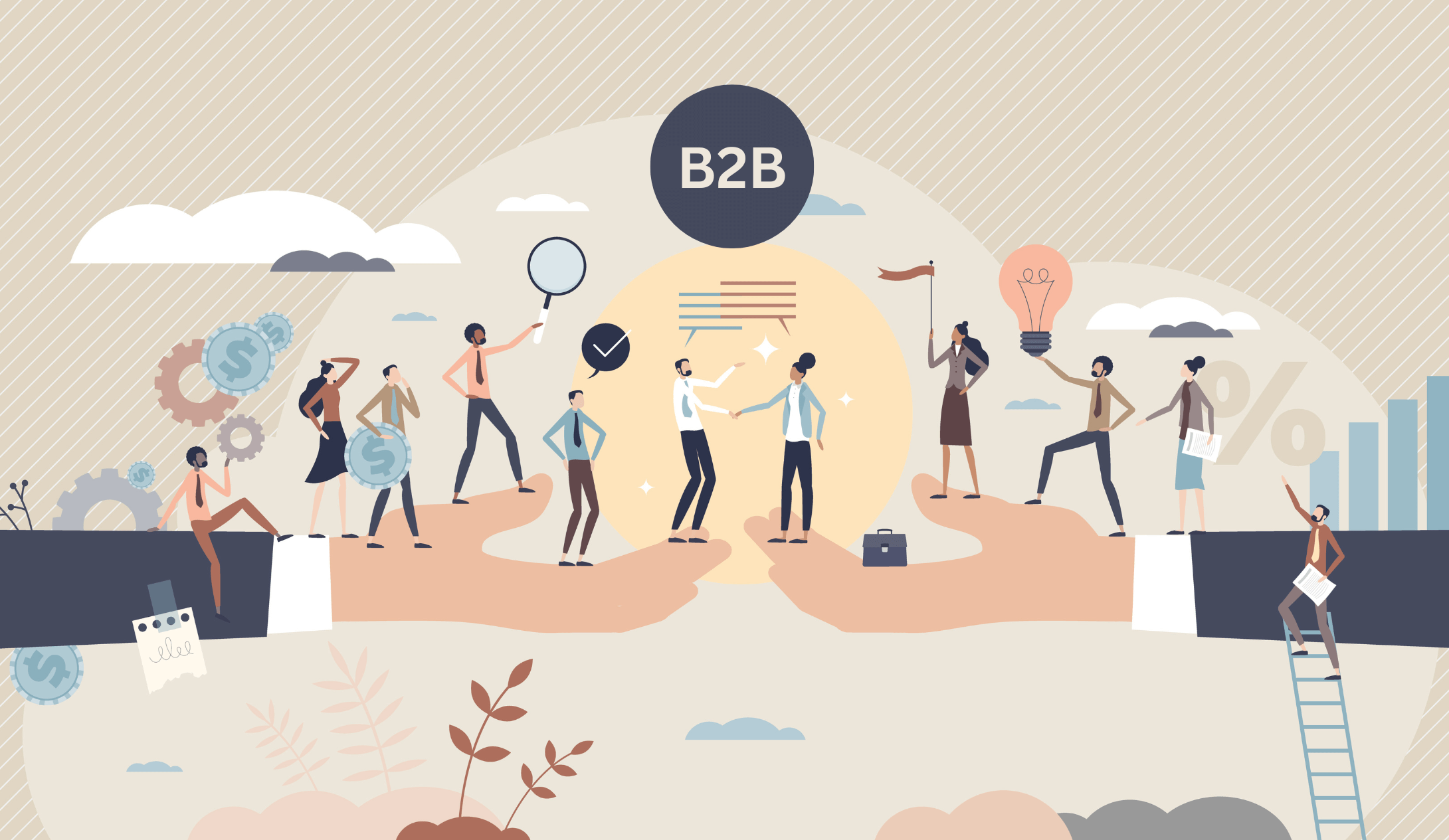 Data is the most effective way to personalize a B2B website appropriately. Your ability to adapt your content and message to their demands will increase as you learn more about your clients. By doing this, each customer will see what they are interested in rather than just what you assume they would desire depending on their demographics.
When visitors visit your website, you may present dynamic user data and personalize your webpage and landing pages using a B2B personalization tool.
The tool customizes your website by connecting each respondent's demographic information with the services your computer offers. It also looks up the firm name using the visitor's IP address.
You can also use advanced analytical technologies to acquire insight into customer behavior. Utilize this information to spot trends in website usage and use that information to modify content.
For instance, instead of leaving visitors on your website alone, provide them with more helpful content if you observe that many visitors often browse just one product page or one blog article before exiting.
Conversational Marketing
Conversational marketing uses live chat interactions and chatbot sequences to enable you to have real-time interactions with your audience.
This makes it simple to customize the shopping experience for each individual, whether utilizing customization to address each consumer by name or giving answers that are only relevant to them.
Through these discussions, you will be able to immediately link quality traffic and target accounts with sales, deliver relevant publications and other resources, direct clients to the right product pages, and connect potential customers with support.
Conversational marketing generally gives customers a quicker experience they like. Customers claim that receiving prompt, in-depth, and knowledgeable responses to their queries is their preferred aspect of interacting with a conversational marketing solution.
Image Personalization
Cold outreach on various platforms is one efficient technique to develop client relationships. With all of the competition, cold outreach is far from sufficient. But there is a solution to this!
Image personalization combined with multi-channel cold outreach efforts can help you stand out. For instance, emails with customized images got twice as many warm answers when they developed two sequences of emails using the same templates but with different personalized images in one sequence.
Personalization creates a positive first impression, which is essential because there is no second chance to establish a first impression, particularly with client onboarding or welcome emails.
You can use tools to make image customization simpler. Using the online editor, you are producing unique, personalized photographs. Personalized photos are very effective when used as part of social media lead-generation campaigns. In both cases, the audience is looking for a particular level of personalization.
You may personalize animated GIFs with information about your receivers and use them in LinkedIn outreach or emails. 
Email Personalization
Email customization prevents your emails from lingering miserably in your readers' inboxes. This is due to the 26% higher open rates for personalized subject lines in email marketing and the 760% higher income from segmented campaigns.
Segmenting your emails based on previous email activity and client data is the ideal place to start. One group, for instance, can consist of all of your prospects who have downloaded your yearly report and have viewed at least one or two of your emails in the previous month. Once you've adapted your message to match their interests, personalize the email by including the lead's name and position.
In addition to using their first name and business name when addressing target accounts, you can customize your event invitations and outreach emails by adding details about their difficulties and objectives.
Product Recommendation
The "What to watch next" recommendations on Netflix successfully employ this tactic, and eCommerce companies can use it to recommend products. Engagement and revenues will rise if you have the correct tools for analyzing and putting consumers' past behaviors or purchases into unique recommendations.
This is important for businesses that sell a variety of goods (like eStores), as potential clients and customers don't have the patience or time to explore a large number of pages.
It will benefit both parties to provide clearly relevant advice and address each customer's specific requirements.
They will have rich and meaningful experiences that will increase their pleasure and ultimately influence their purchasing decisions.
Chatbots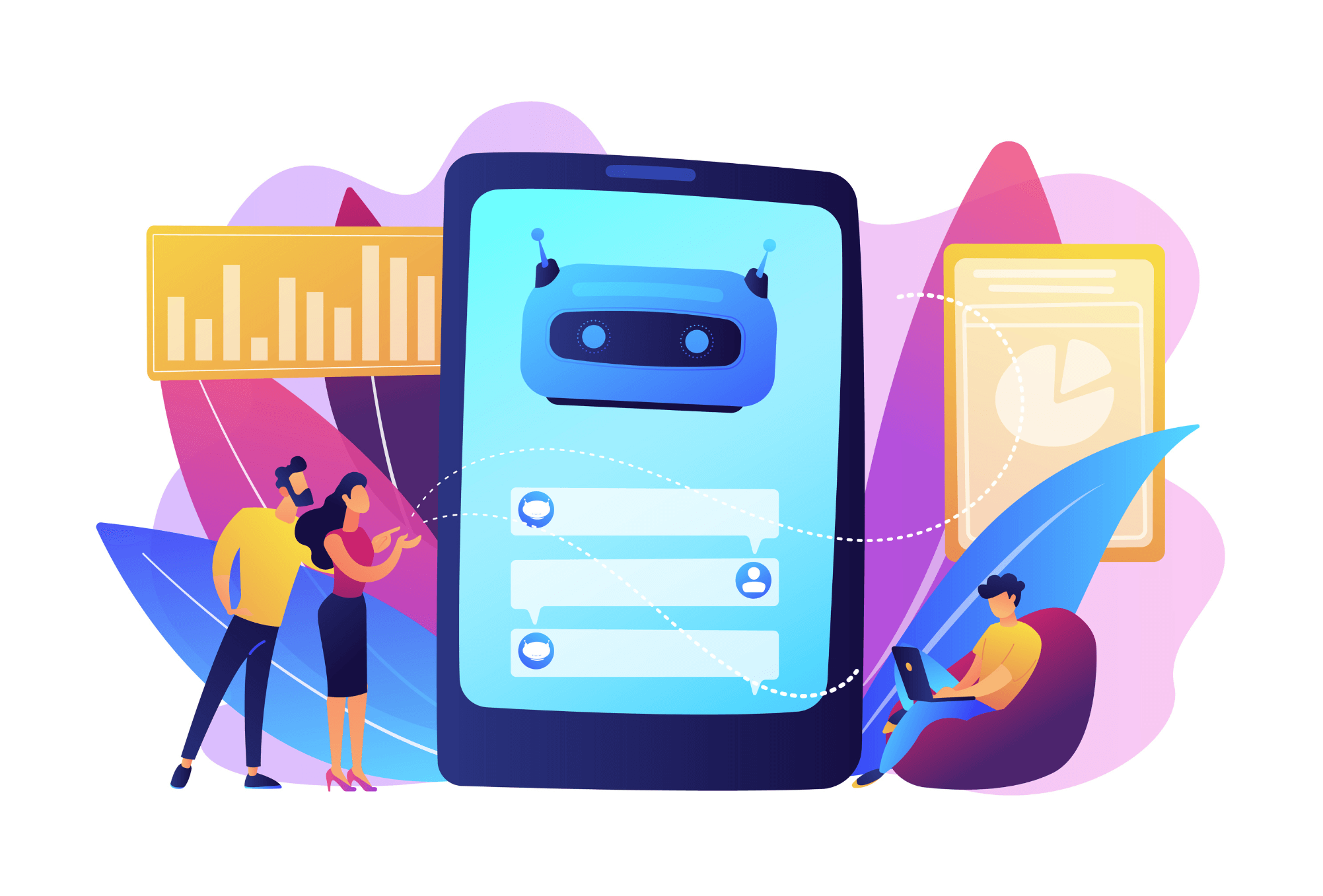 By incorporating AI-powered virtual assistants and chatbots into your website, you can instantly respond to visitors with customized offers, product recommendations, FAQs, or other information based on their previous behavior on the platform.
For instance, if someone added an item to their shopping cart but didn't complete the transaction, you might utilize chatbot technology to inquire about their reasoning and then provide them with a promo code or other incentive to finish the transaction.
Fortunately, many AI chatbot systems include tools to assist in developing and customizing chatbots for a specific clientele. For instance, many chatbot platforms have live view capabilities that let you see who's online. B2B websites have a chatbot for site navigation that can direct visitors to specific pages and content.
Read also: How to Use ChatGPT for LinkedIn
Personalized CTAs
You can significantly enhance conversions by customizing CTAs to fit visitors' and customers' interests and preferences.
Utilizing your current knowledge about your consumers, you may present relevant CTAs that suit their interests, activities, and requirements.
Additionally, you may develop rule-based CTAs that will show a specified CTA when your visitors and clients satisfy a particular need.
Following HubSpot's excellent lead, personalizing CTAs entails developing unique CTAs based on:
Location —region, city, or country

Device type — PC, tablet, iOS, android.

Referral source — external site, email campaign, ad, organic search.

Stage in the lifecycle — subscriber, lead, SQL, MQL, advocate, customer

Contact's list membership
Bonus Strategies
SMS Personalization
Market growth for SMS marketing tools will increase by 23% over the coming years. Marketers are undoubtedly joining the movement.
Personalize your messages using consumer information like their name or the date they become a customer to ensure you do not fall behind and your campaigns achieve the best results.
Additionally, be sure to segment. You can create automatic SMS sequences to encourage new purchases by knowing your leads' and clients' website activity and prior purchasing habits.
Personalized Customer Retention Campaigns
Personalized marketing is effective for retention efforts and bringing in new clients. For instance, when consumers need to buy a product (like shampoo or laundry detergent), you can send them personalized email reminders.
Companies in the business-to-business sector are renowned for offering their clients a wide range of personalized experiences, including one-on-one interactions with client service managers, invites to training courses and demos, and tailored emails with resources to assist them in enhancing performance. All of this enhances client retention and loyalty.
The Future is Personalized Marketing
The term "personalization" in marketing has gained popularity among businesses. But what makes this so significant? For instance, delivering personalized emails involves more than just communicating with each recipient individually.
They also include creating material that is relevant to where your clients are in their relationship with you. Since they are more relevant to the recipient, personalized emails boost conversion and engagement rates.
Digital transformation increased overnight when COVID-19 first jolted the world, boosting social and online retail trends. Brick-and-mortar companies suddenly found themselves rushing to have an online presence and create a flawless online experience for their customers. As a result, consumer expectations for what businesses could provide them digitally skyrocketed.
The COVID problem proved what we previously understood about the evolving marketing environment: brands must interact in precise and personalized ways, focusing on specific audiences depending on their interests, circumstances, and wants.
Personalized marketing recognizes that each engagement a company has with a consumer is a discussion with a human being purchasing another.
The ability to provide customers with more excellent value than they currently anticipate from businesses at scale makes personalization the way of the future of marketing.
Conclusion
Personalization is a crucial component of every successful marketing plan. By creating a happy client base, providing them with hyper-relevant solutions, and being aware of their demands, personalization can help your business flourish.
There is neither a perfect plan of action nor a perfect way to carry it out. You must adjust it to your audience's needs and the specifics and goals of your company. A single personalized marketing plan is insufficient.
You must choose a handful and decide how to incorporate them into your corporate structure precisely. Sending personalized messages to propose relevant things, for instance, is much more beneficial than simply utilizing one of these.
The best approach is to combine these tactics and determine how they can support one another.