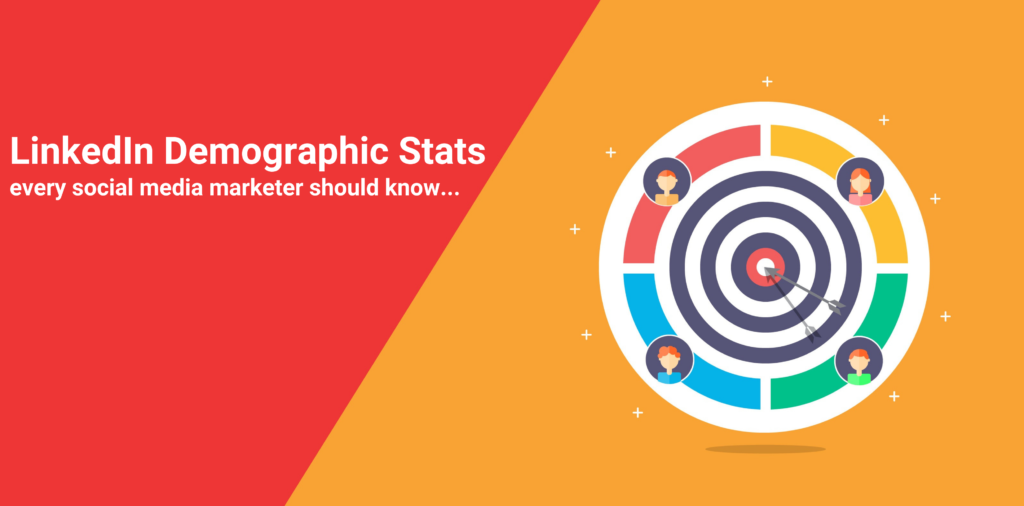 LinkedIn Demographic Stats Every Marketer Should Know
Over the last couple of years, LinkedIn has become a very popular and powerful social media platform for business professionals. It allows you to recruit new employees, connect with business partners and colleagues, and market your business by creating content and communicating with your audience.
LinkedIn has over 600 million users and two professionals join it every second.
How crazy is that?
So if you want to maximize your marketing efforts on LinkedIn and create a killer social media strategy, you should first get familiar with LinkedIn demographics. This platform has a very unique user base and it's important that you know who exactly you're targeting. There's no point in spending time and money on your LinkedIn social media strategy without reaching the right audience.
So if you're a social media marketer and want to understand the ins and outs of LinkedIn audience demographics, keep on reading. We're going to go through the most important LinkedIn user demographics which will help you target the right audience and narrow it down even further.
LinkedIn User Demographics
There are a couple of LinkedIn website demographics that you should definitely get familiar with if you're a social media marketer. Most important of them are LinkedIn gender demographics, age demographics, income demographics, and location demographics.
Let's take a look at each one.
Gender Demographics
If you're wondering who uses LinkedIn more, men or women, the numbers are pretty close. There are only slightly more male users on LinkedIn (54%) while 44% of all users are female.
So when it comes to LinkedIn sex demographics, the audience is quite diverse and you can find almost equal numbers of male and female professionals.
Age Demographics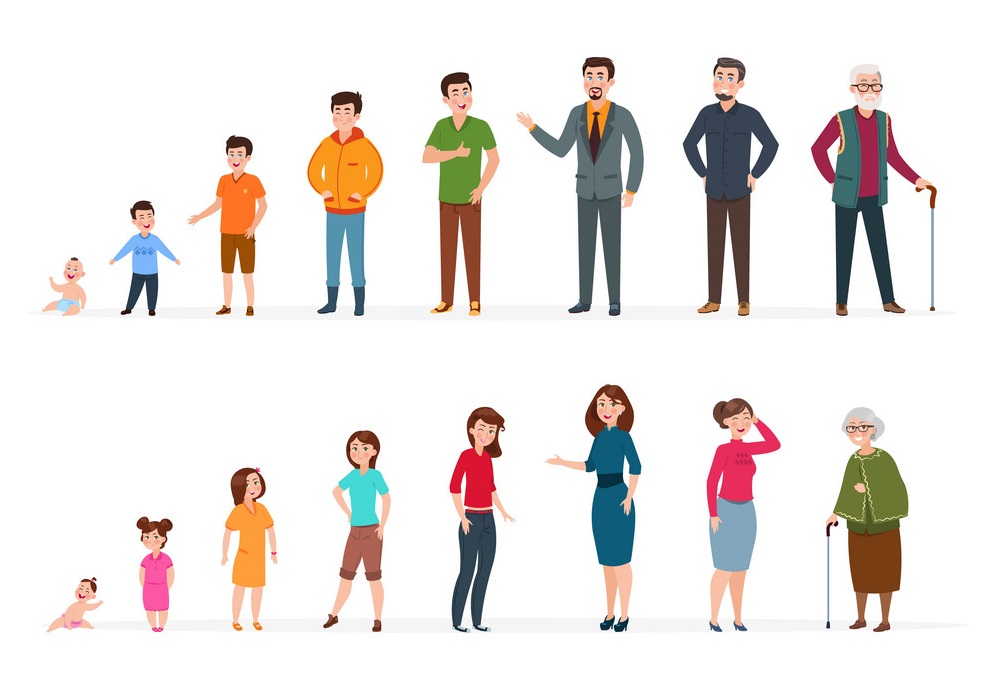 The age of your target audience is quite important regardless of what kind of product or service you're marketing. Different age groups have different buying needs and interests so that's something you should definitely consider if you're a social media marketer.
More than 60 percent of users on Linked fall into the 30-65 age group which is quite significant. These users are affluent professionals with established careers who are often experts in their niche and industry. This group is at the peak of their buying power so definitely take that into consideration when promoting your products on LinkedIn or even recruiting new employees.
Another big age group on LinkedIn is people under 30. These are the users who are starting or establishing their career and they make out 25% of the total LinkedIn user demographics. This is another age bracket with a high buying power so if your target audience is people who are younger than 30, LinkedIn is definitely the place to be.
When it comes to LinkedIn age demographics, another age group that should be mentioned is people over 65, which is 21% of all LinkedIn users. So if you want to target older generations, LinkedIn is a great place for that. People in this age group have a lot of work experience and expertise in their field. They also have unique tastes and needs so keep that in mind if that's your target audience.
Income Demographics
When you're a social media marketer, how much your target audience earns is an important variable. Their income can tell you a lot about their lifestyle, their habits, and even tastes.
There's no point in marketing a luxurious expensive product or a service to a low-income audience. That's why LinkedIn income demographics breakdown is particularly interesting, valuable, and it will help you make much better business decisions.
So if you're looking to market and sell your products successfully, you'll be thrilled to find out that over 40 percent of all LinkedIn users have incomes of $75,000 and more. That means those users have a very high buying power.
If we go even further, more than 70 percent of LinkedIn users earn more than $50,000.
So you definitely want to put a lot of effort into marketing on LinkedIn. It influences purchasing decisions of a lot of B2B buyers since people trust recommendations from their LinkedIn network. It is the perfect place for social selling.
Location Demographics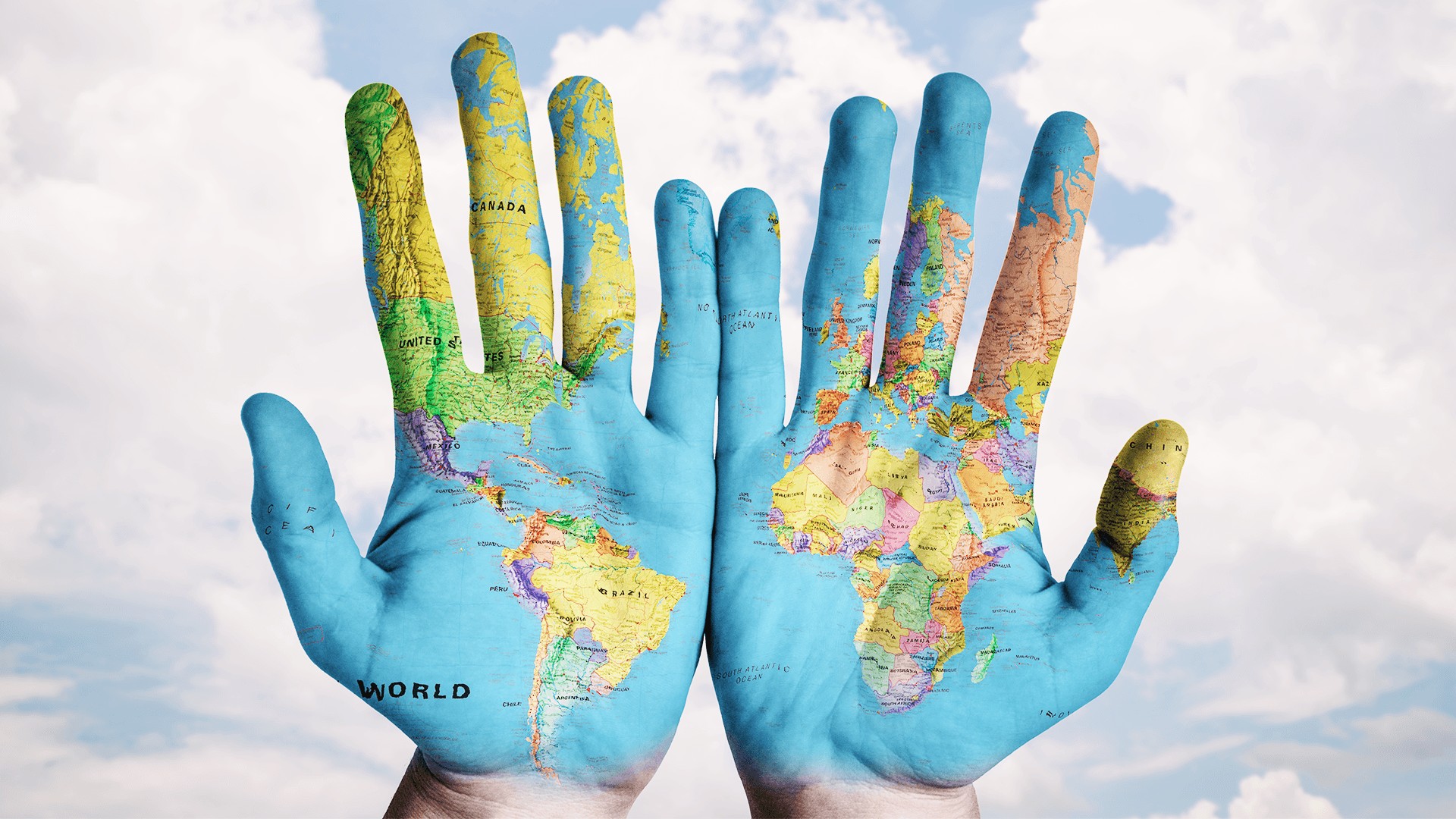 Another great aspect of LinkedIn is that it's not used only in the US. It actually has users in more than 200 countries and 70 percent of users live outside of the United States. So if you're looking to expand and target an international audience, LinkedIn is the place to be since the location demographics are very diverse.
However, it should be noted that the greatest number of users do come from the United States. Countries that come close are India, Brazil, England, and Canada.
Another interesting fact that might be helpful is that LinkedIn users outside of the US access the platform through their mobile phones more than the desktop version. So take that into consideration as well when creating your social media marketing strategy.
Conclusion
LinkedIn is undoubtedly the most powerful social media platform that B2B marketers should not overlook. Its users are business professionals which makes it unique and different from other social media platforms like Facebook, Instagram or Twitter.  So it's no wonder that business owners and marketing professionals are taking advantage of everything LinkedIn has to effort.
And as you can see, LinkedIn demographics can reveal so many important things about your audience. It allows you to get a better understanding of what age groups are most represented on LinkedIn, what's the gender ratio, how much LinkedIn users earn, what are their purchasing habits and lifestyle, and where they come from.
Knowing and understanding these demographics can help you make better decisions as a social media marketer and reach your target audience. So when you're creating your social media strategy for LinkedIn, take all of this into consideration.
Hopefully, you have learned a lot about LinkedIn demographics in this article and you'll be able to successfully utilize LinkedIn marketing.