Brand videos are effective tools companies can use to boost sales and customer satisfaction. These videos don't have a sales focus, but they do assist brands in communicating their visions interestingly and entertainingly.
Video marketing statistics for 2022 reveal that individuals watch online videos averaging 19 hours per week. Based on our data from the previous four years, that represents a startling weekly increase of 8.5 hours.
Businesses need engaging brand videos to help them affect their audience and establish strong relationships with them in a world where advertisements and promotions constantly connect people.
This article will cover the following:
What is a brand video?

Why do brands need videos?

What makes a brand video successful?

Tips to make the brand video effective

Benefits of brand videos

Brand videos that drive results

Tips for creating a successful brand video
What is a Brand Video?
A brand video is a brief video that assists companies in communicating their brand values. Instead, brand videos emphasize the company's basic principles and provide a unique place in the market, unlike marketing videos, which often promote and market brands, products, or services.
These videos highlight your overall brand, or more simply, who you are and your purpose for being in this place. These can be challenging, but in this article, we will cover all the crucial information to help you create a brand video that stands out and improves your brand.
A Brand Video:
Is a fantastic approach to introduce new viewers to your brand

Tell the original tale of your brand

Displays the character of your business

Teases your audience by revealing enticing corporate information such as coming soon, releasing info
What Makes a Good Branding Video?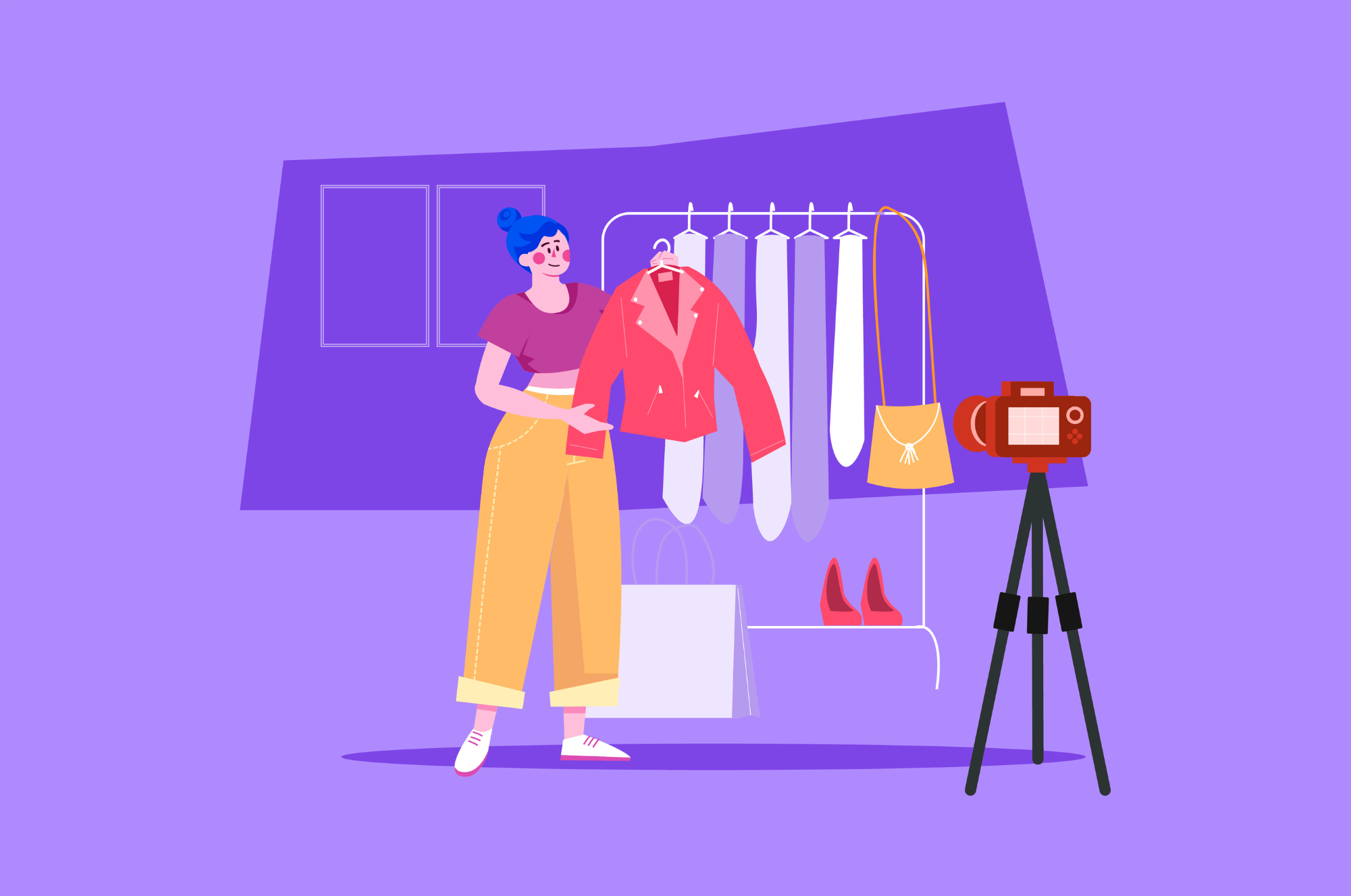 Any compelling branding video should be able to respond to three critical questions briefly:
Who are you?

What do you do?

Why should anyone care?
It should also be visually appealing and convey the distinct character of your business. For instance, if your company is about spontaneity and enjoyment, your video shouldn't be overly official. The most effective branding videos may convey a great tale in a relevant and genuine way.
Why is Video Marketing Crucial?
Simply said, people enjoy watching videos.
Compared to text alone, they are more fun to read, easy to absorb and transmit information quickly. With music and pictures, the video may better engage our target audience, keeping their interest and arousing it.
These brand videos are compelling because they enable viewers to recognize and relate to the company. In addition, they emotionally connect with you and leave a lasting memory that highlights your branding. Potential customers who view the films will take action — they'll want to find out more about you, get in touch with you, or conduct business with you — not because of your services or products but also because of your brand. Brands require videos for the following reasons:
Reach Vast Audiences
On social media, video is among the material types that are most frequently shared. Social video produces 1200% more shares than any other form of content, including text and images. Every day, more than 500 million individuals use Facebook to watch videos. Additionally, watching videos accounts for one-third of all online activity.
Your audience will share your video with people they believe will benefit from it as long as it is relevant to them. It allows you to naturally and successfully reach more potential customers.
Quickly Delivers Information
90% of information communicated to the brain is visual, and the brain processes video at a rate 60,000 times faster than text. It implies that your viewers will have a considerably more challenging time absorbing text or reading an article. Through the more passive experience of watching a video, they can absorb what you're telling them more easily.
As a result, information can be communicated more swiftly and with a substantial emotional impact than is possible through the written word alone.
Be Unique in a Competitive Market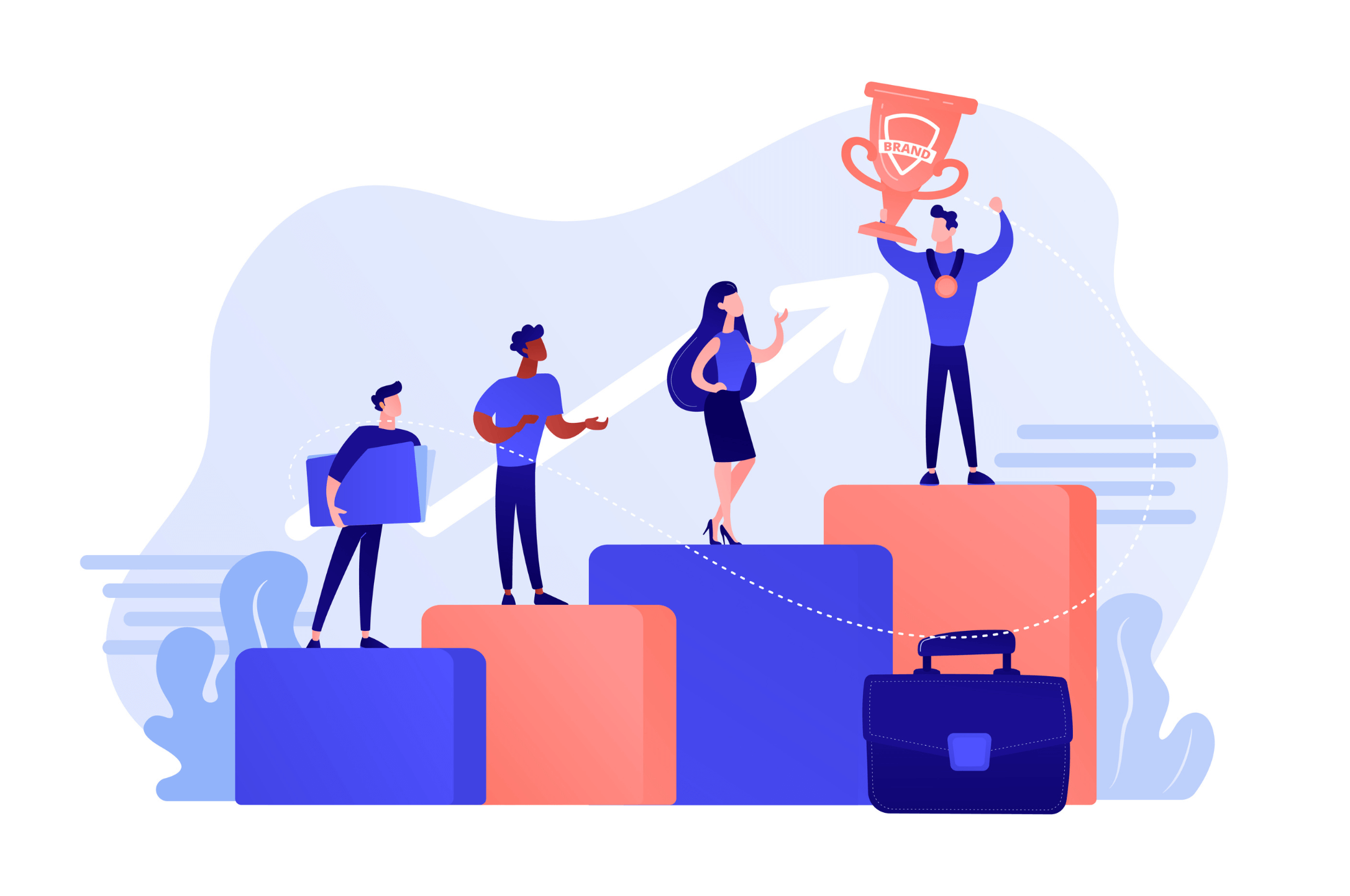 With the help of a strong brand video, you can outdo your competition and persuade potential clients to select you over your rivals. You can use it to promote yourself and your company to new people, respond to inquiries from website visitors, or share items you enjoy or find funny. These things will assist you in leaving a positive, lasting impression on potential clients and customers.
Increase Brand Credibility
A brand film aids in putting a "face to the name" for potential customers. They understand who you are — what you say, do, and stand for. Under challenging circumstances, people prefer to make purchases from other people rather than faceless corporations. Due to brand familiarity and trust, your prospects are much more likely to purchase from your company than your competitors.
What Makes a Successful Brand Video?
In contrast to other sorts of videos, your brand video must be distinctive from top to bottom. For this reason, there isn't a set recipe for brand videos. Here are the key components you must combine to create a strong brand video.
Message
This speaks to the particular way you communicate with your target market. You must create a brand message that appeals to your target market. For example, you cannot utilize the same messaging for B2C and business clients.
It is because, although your B2C audience may want you to seem more fun and informal to strike the mark, corporate-level authorities will wish for a more straightforward business language.
Decide on the language that best represents your brand in your videos and use it consistently in your marketing-related video content. For instance, if you use videos in other marketing tactics like email marketing, you'll need to match the messaging of the email with the video.
Style
Even though it's a "brand video," it doesn't necessarily have to be dull. Make your video more stylish, personable, and lively.
For instance, you can engage viewers by fusing animation with real video. According to research by psychologist Richard Wiseman, whiteboard animation increases engagement by an impressive 15%.
Position
It is just a question. What distinguishes you from the competition? How would you convince them to select you over Coca-Cola if you sold the same beverage? You must establish a distinct position for your brand to differentiate it from rival companies.
The Benefits of Brand Videos
The marketing industry is noisier than ever. However, brand videos allow you to tell real-life tales and connect with your audience more deeply. Here are the top twelve advantages of producing brand videos:
Brand Awareness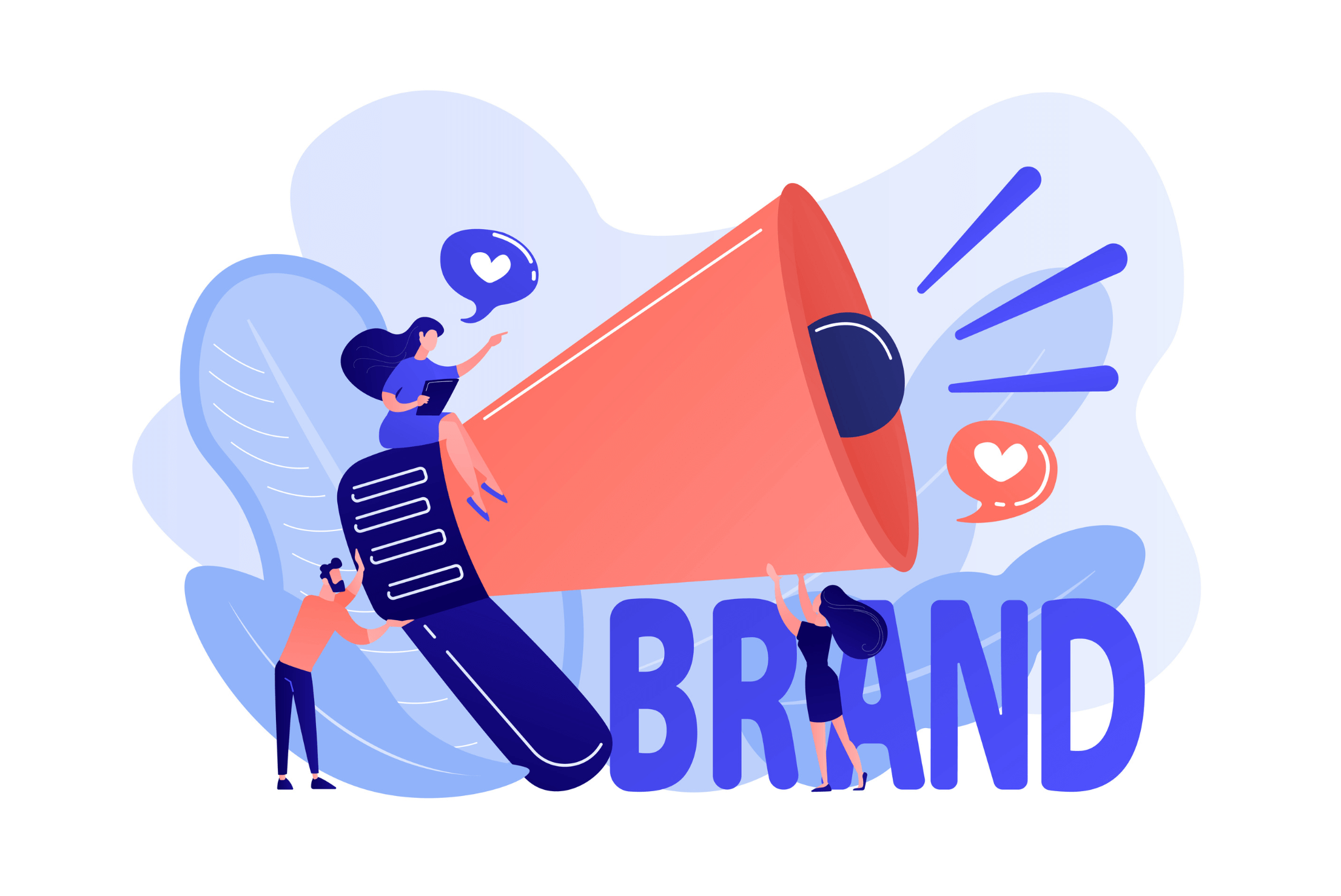 Video helps brands interact with customers more successfully because it makes it simple for viewers to understand the main ideas and mission of the company. According to a study by Insivia, people retain 95% of a message when they watch a video but only 10% when they read.
Businesses may grow their audience and draw users to their social media sites and websites with videos. According to Animoto, 93% of brands gained a new client due to a social media video.
Provide An Experience
Instead of interfering with your enjoyment of the program, ads and brand videos connect with viewers by telling relatable stories that leave an impression.
Sharing Videos is Simpler
Statistics show that social video receives 1200% more shares than image and text content put together. Sales and Marketing Solutions states that videos shared on websites like LinkedIn are 20 times more frequent than other content formats. What makes videos so well-liked? Through tips, techniques, and hacks, they are amusing and provide helpful information.
Use shoppable films from Vimeo, YouTube, TikTok, and Instagram to earn money online.
If you're considering including video in your marketing plan, meet with your team to review your budget and desired return on investment. Think about the videos that will work best for your brand to make your marketing investment more lucrative.
Traffic & SEO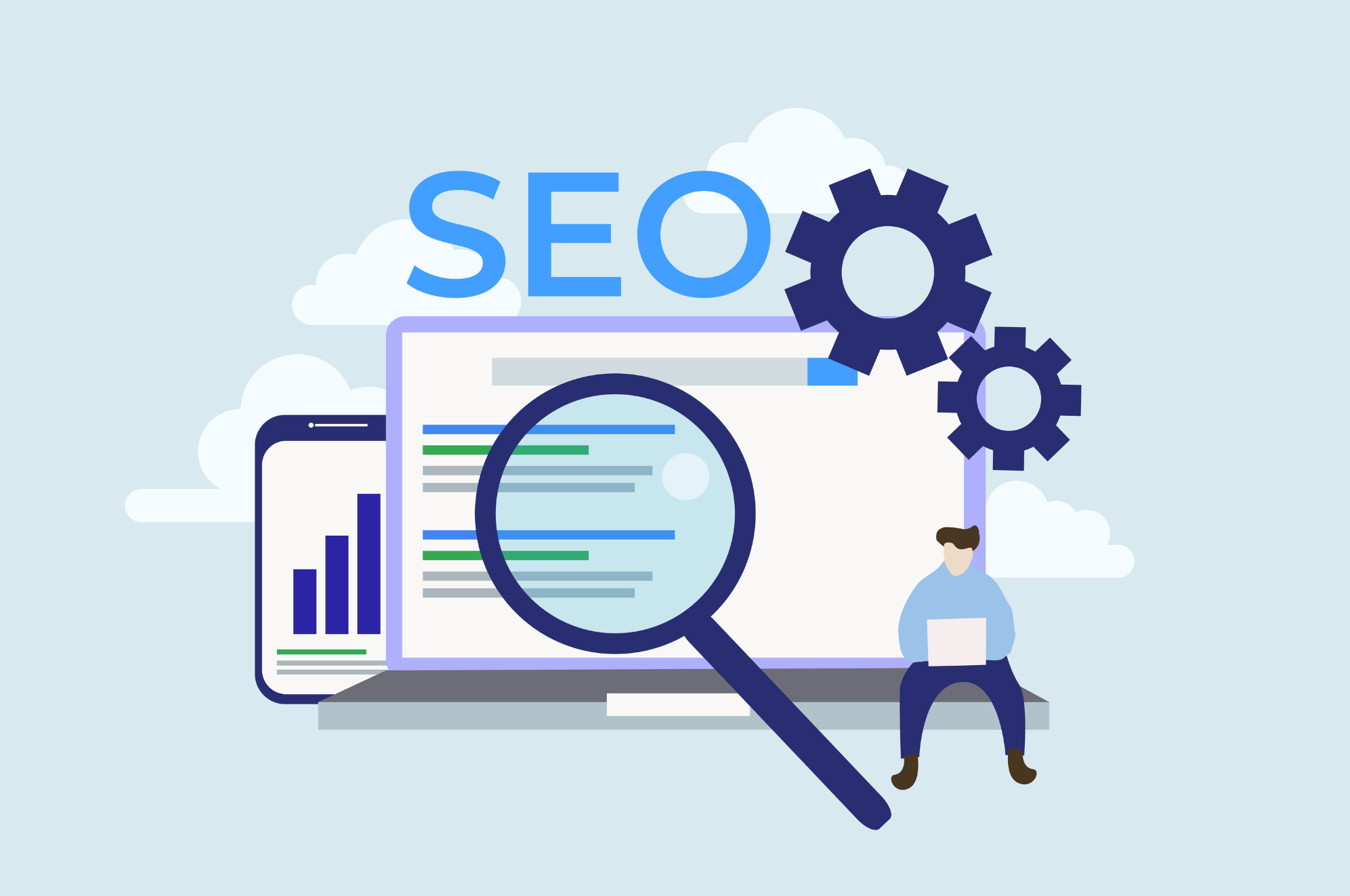 It goes beyond what a brand video covers. It has to do with a video's strength on a website. Most online searches begin with Google, and pages with videos have a 50x higher chance of showing up there than pages without them. Due to two facts — people love watching videos by nature and always provide a better explanation — Google prefers to prioritize videos for internet searches.
As a result, your brand film not only promotes your company's values but also greatly aids in improving the SEO of your website. Another illustration is that video content lengthens users' visits to their website, which is one of the most crucial ranking variables Google takes into account.
Establish Trust
Videos with your brand's name on them discuss your ambitions and aim to humanize your business. This personal touch increases your audience's trust and motivates them to act.
Additionally, distributing your video material on social media and well-known video hosting sites like YouTube will assist your website in receiving a ton of traffic.
Conversion Rates
Your brand will become more well-known as word spreads, and sales will follow as more people see your films. Brand films help viewers get more attached to brands, encouraging them to purchase.
As an illustration, 84% of consumers claim that watching a brand's video persuaded them to purchase a good or service. Additionally, 78% of marketers claim that video has directly boosted sales.
Prolongs User Engagement on Pages
The Forbes article states that users spend 88% more time on websites that provide video content than other content types. It implies that including videos on your website's pages can lengthen users' visits.
It may be that most individuals find watching videos to be more pleasurable than reading text. A second factor might be the superior ability of video explanations to aid in knowledge retention. Producing product videos, demos, or how-tos may broaden your audience and improve viewer retention rates.
Faster Purchasing Process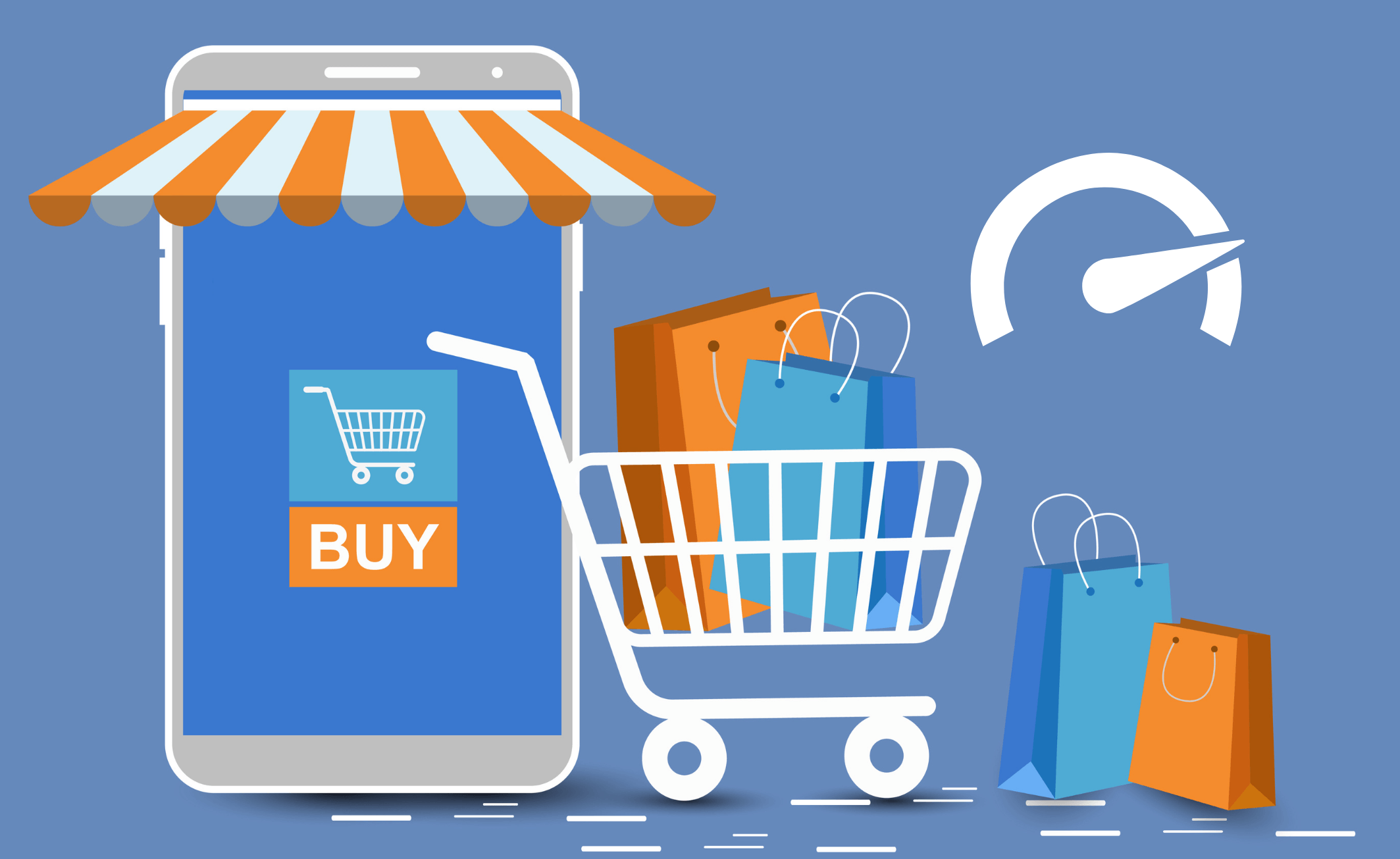 Additionally, brand films assist businesses in streamlining sales and closing agreements quickly. The typical buying cycle is lengthy and entrenched in a ton of marketing materials at every level to persuade clients to engage with the brand and ultimately come to a purchasing decision.
Due to the dozens of brands competing for consumers' attention online, this has become difficult or unsuccessful. Videos have made it quick and straightforward to grab people's attention, communicate with them, amuse them, and inform them about any good or service.
HubSpot stats reveal that 84% of buyers have purchased after watching a brand-posted video. In actuality, videos make it much simpler to explain concepts, and viewers are naturally attracted to them, making them a quick and practical approach to increase engagement and attract new clients.
Enhances Online Visibility
Sharing material on social media, where customers watch the video, aids in boosting business visibility.
According to a HubSpot online poll, networking websites are where users keep up with news, business, and lifestyle topics. While Google continues to be the viewer favorite for material, 52 percent of respondents said they monitor their Facebook news feed to remain up to date on various issues, according to 48 percent of respondents.
Captivating
Videos hold viewers' attention longer than text does. Why? Videos mix the auditory and visual senses. Videos incorporate sound and motion.
The capacity for seeing in humans is astounding. According to research by the University of Minnesota's Management Information Systems Research Center, humans can digest pictures 60,000 times faster than text.
Additionally, since most of the brain's information is visual, seeing a video will help viewers remember a message longer than reading words. As a result, when seeing a message, the average viewer retains 95% of it, compared to only 10% when reading content. Visual aids also increase website session times and offer algorithmic improvements on social media.
AddEmotional Touch
Emotions influence people's purchasing decisions. Brand videos use emotive storytelling to persuade viewers to purchase and foster brand loyalty over time.
Human Touch
It contributes to individuals engaging with video content more than other material forms. With video content, users may simultaneously see and hear conversations. These videos reveal the company's operations to viewers and remind the actual people — people just like them — not simply salespeople or objects — are the true faces of businesses.
Thus, businesses acquire a face and a personality. It is compelling when a brand introduces its employees in a video or features its founders or top executives. Ultimately, they can establish a human connection with the audience, fostering client loyalty and trust in the business.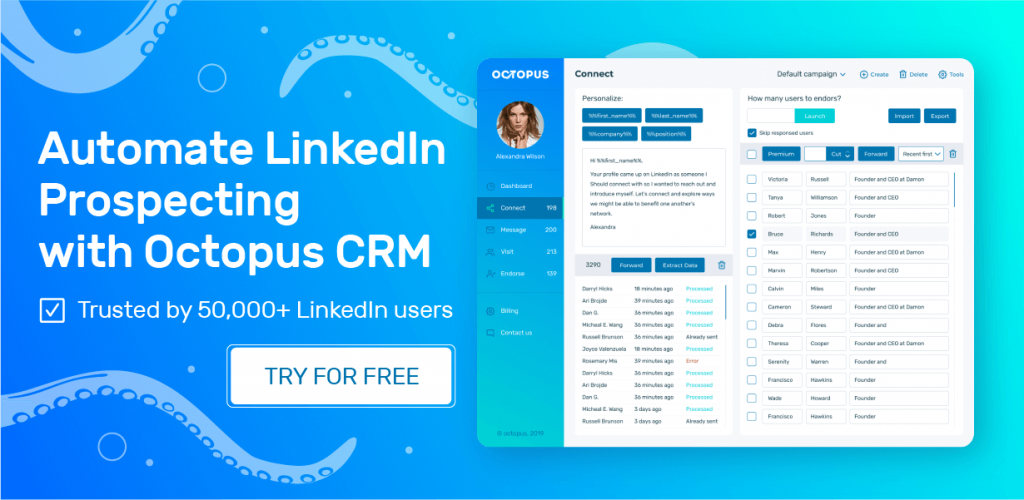 17 Examples of Brand Videos That Boost Sales
You can utilize a brand video as a potent marketing tool to expand your company. Here are seventeen brands with videos for their brands, which may help you create your own:
Microsoft Build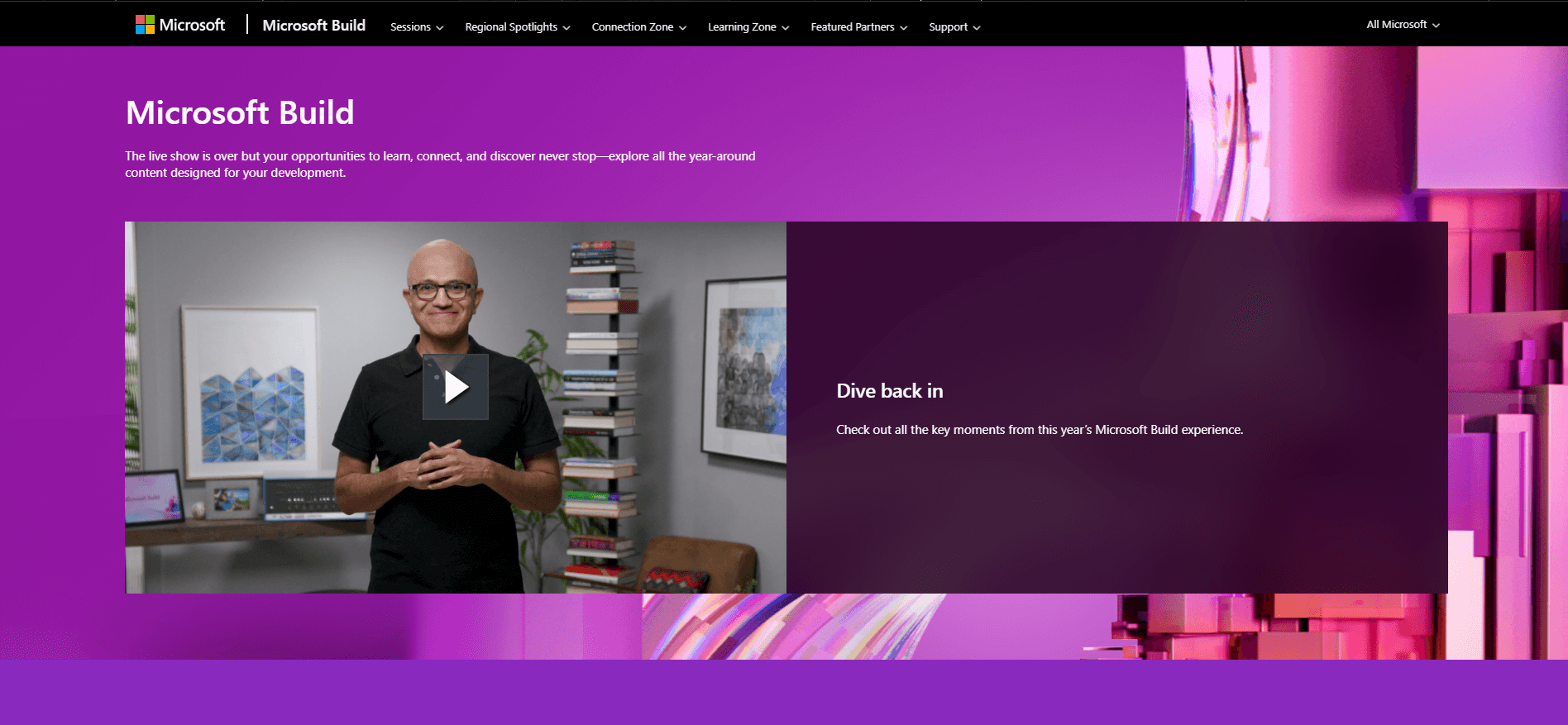 One of the few modern technology corporations that don't require any introduction is probably Microsoft. Microsoft's marketing video demonstrates how their new AI improves accessibility and empowers customers to accomplish more. The video's demonstration of how the company assists even those with disabilities in achieving their objectives using Microsoft's new AI accessibility is an intriguing aspect.
By showing instances of AI technology empowering persons with disabilities and returning their smiles, the video engages viewers' emotions. Unquestionably touching, it amplifies the impact of the brand more. In addition, rather than emphasizing the product's intrinsic qualities, the video shows how it alters the world.
Shopify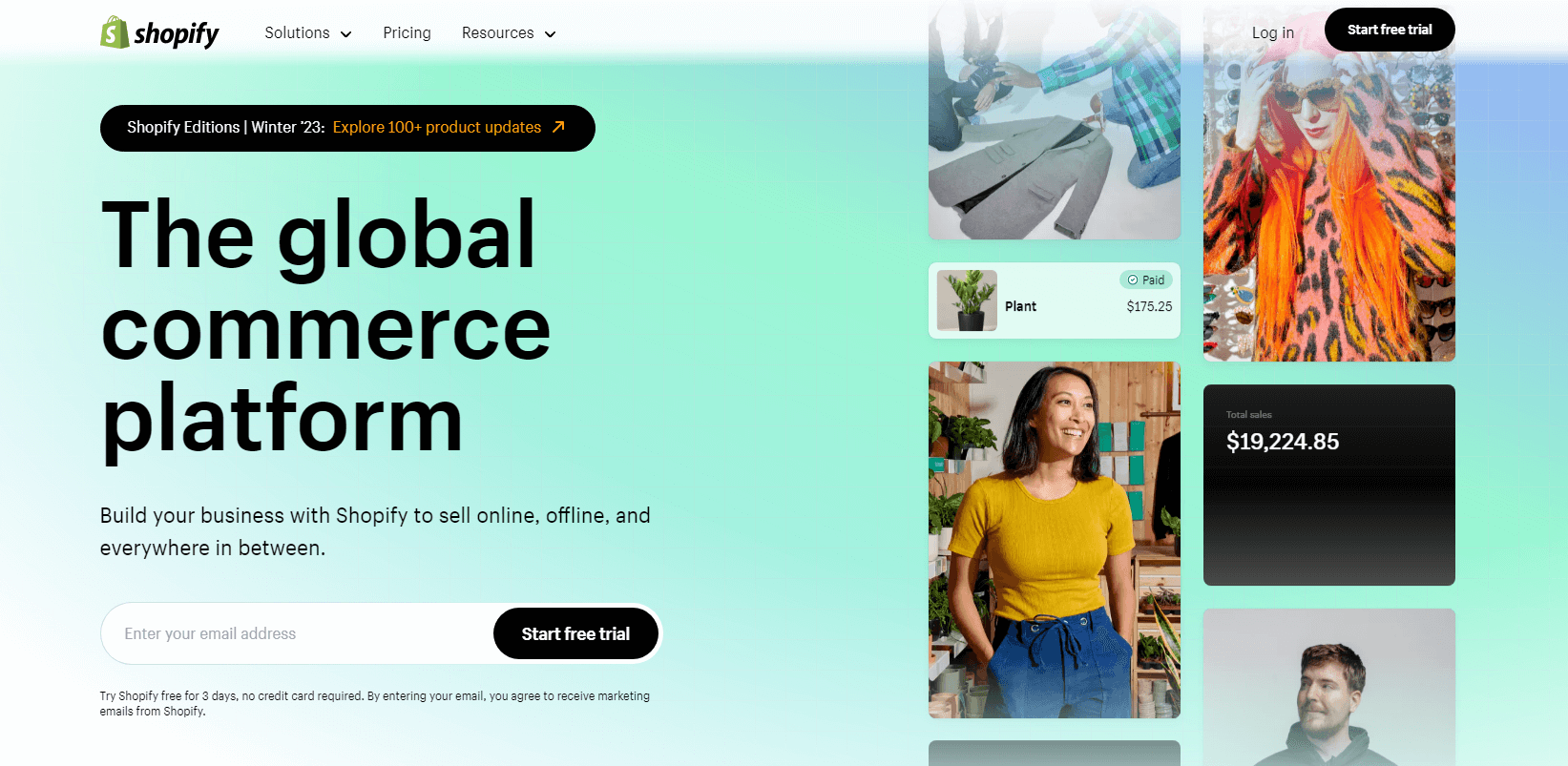 With approximately 250,000 subscribers, Shopify is an excellent example of compelling video content marketing. Their platform aims to target solopreneurs and small-to-medium-sized e-commerce firms.
As a result, most of the videos on their channel are tutorials showing users how to manage an online business. Every video in their series features real consumer advice, which adds a unique twist and contributes to their popularity.
For instance, Jason Wong of Doe Lashes, a successful Shopify business owner, produced 5 Ways to Find Business Ideas that Are Profitable:
The material becomes more credible as a result, and Shopify gains greater authority as a brand.
Additionally, they have a fascinating collection of customer-submitted videos that show what happens when e-commerce fails.
McDonald's
The name of the McDonald's Saver Menu — a budget menu that enables customers to eat at McDonald's for less — is its distinctive selling point.
McDonald's chose to construct a touching tale about a mom and boy in their advertisement instead of emphasizing this important selling element.
It is an excellent illustration of video storytelling since it conveys that the menu items are inexpensive while also making the audience feel invested in the narrative.
Cascade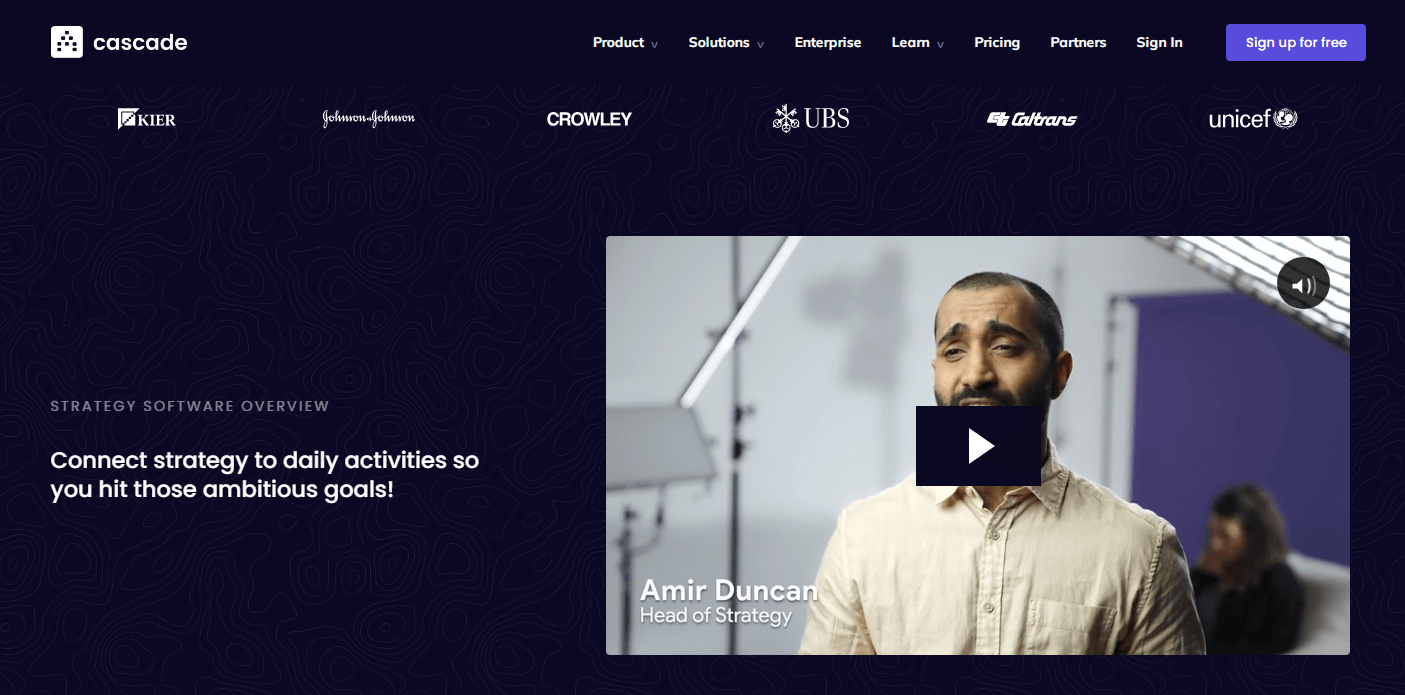 On Cascade, teams collaborate to plan and carry out operations quickly. It's a project management tool that helps teams remain in sync throughout the entire process and produces outcomes more quickly. The business was successful in making a hilarious and authentic brand video. The brand video included client testimonials. They attest to the fantastic assistance the company has provided them.
They use dry humor to make fun of project management while highlighting its issues. The company may then pitch Cascade as the program that will end its nightmares by guiding viewers through any potential problems it might have.
Coinbase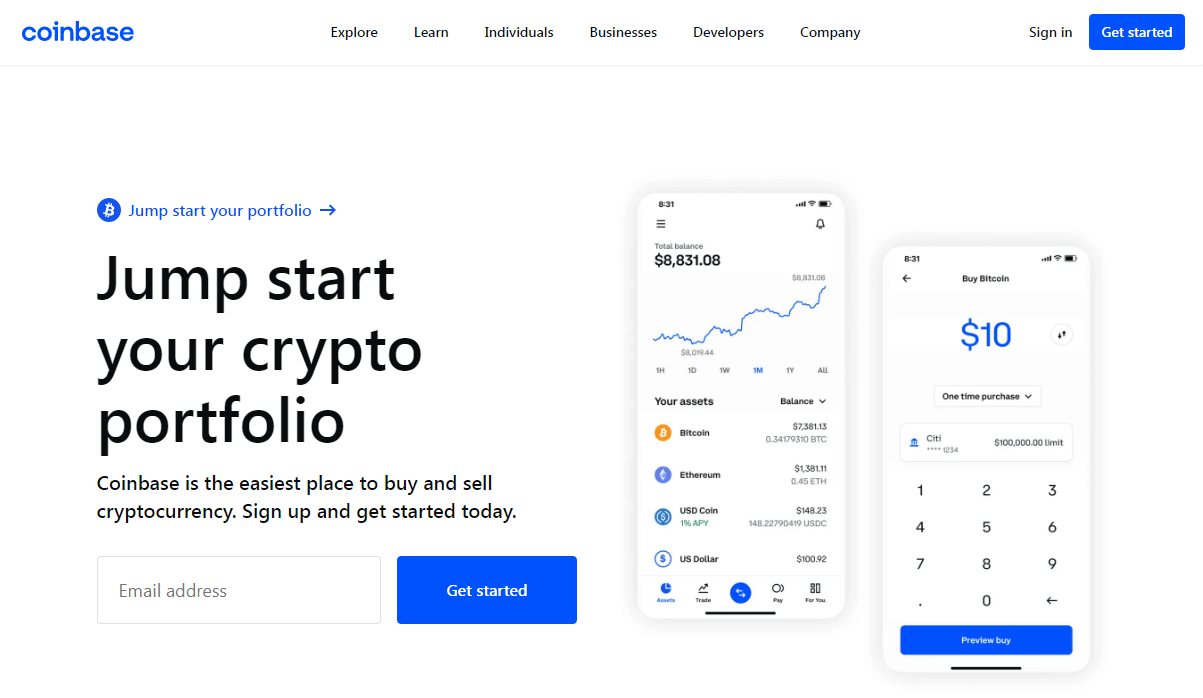 It's not surprising that most of Coinbase's films are crypto explanation videos and how-tos for utilizing their product, as the company is a B2C player in the cryptocurrency industry. It  is an excellent illustration of what they do:
They employ an animated explainer film rather than doing a team member or consumer interview. Larger firms that worry about artists leaving their shows may find this a fantastic solution. For instance, if the person who usually hosts your videos quits, some of your audience would stop watching because they grew attached to them.
In addition, the CEO of Coinbase hosts (Ask Me Anything) AMAs live streams and even visits Reddit to respond to frequently asked questions about cryptocurrencies.
Etsy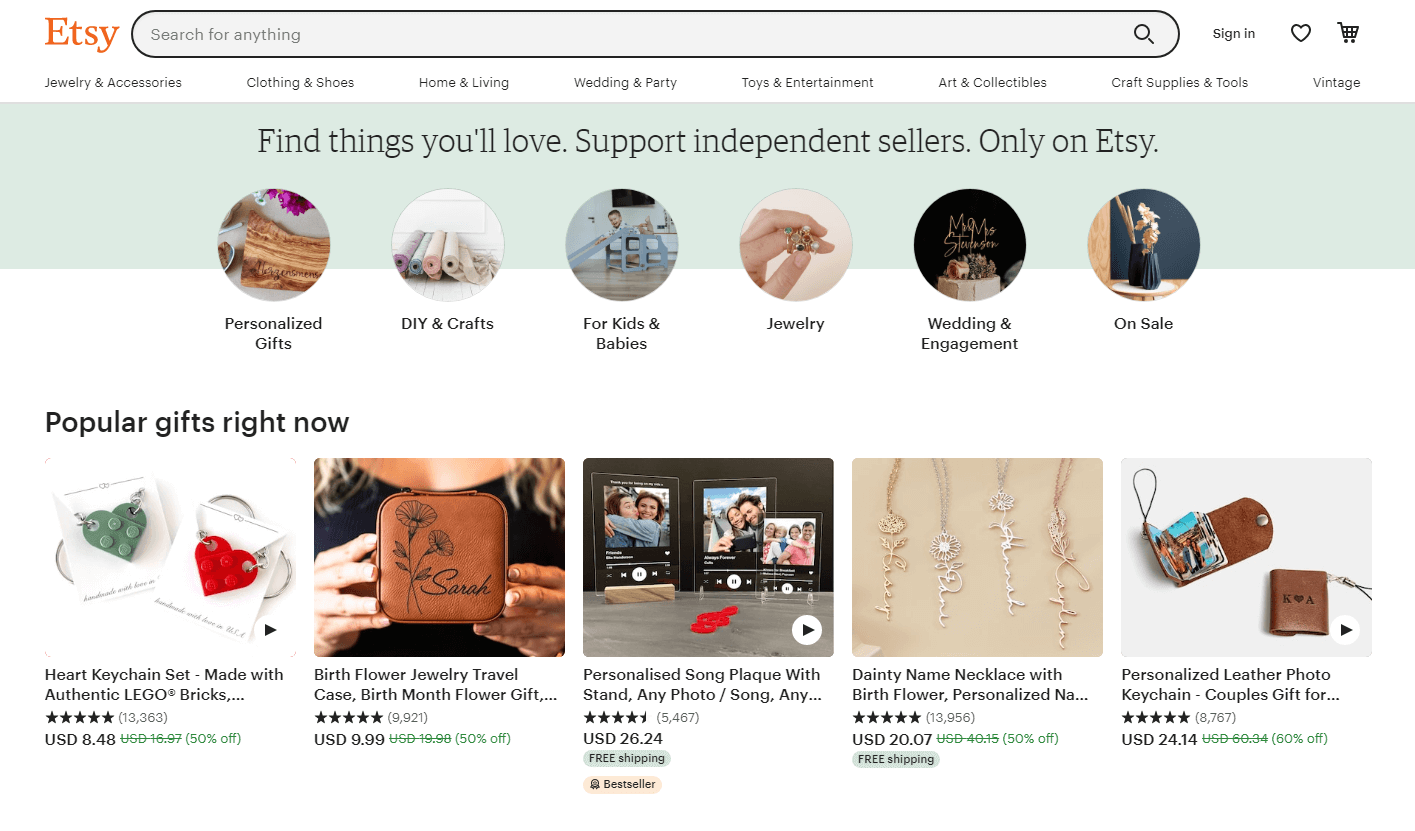 Using just 30 seconds, Etsy tells a touching tale of a mother and son. Today, Etsy has a sizable consumer base. Statista reveals that over 80 million individuals have bought things on Etsy. Consequently, they don't have to pay as much attention to what they do. Most people know you go to Etsy to buy anything handmade or distinctive.
It allows the business to produce advertisements that tell tales like this one. Instead of telling viewers what Etsy does, this film demonstrates it, highlighting the emotion that using its products may evoke in customers. It is much more significant for customers than knowing the cold, hard facts.
Code.org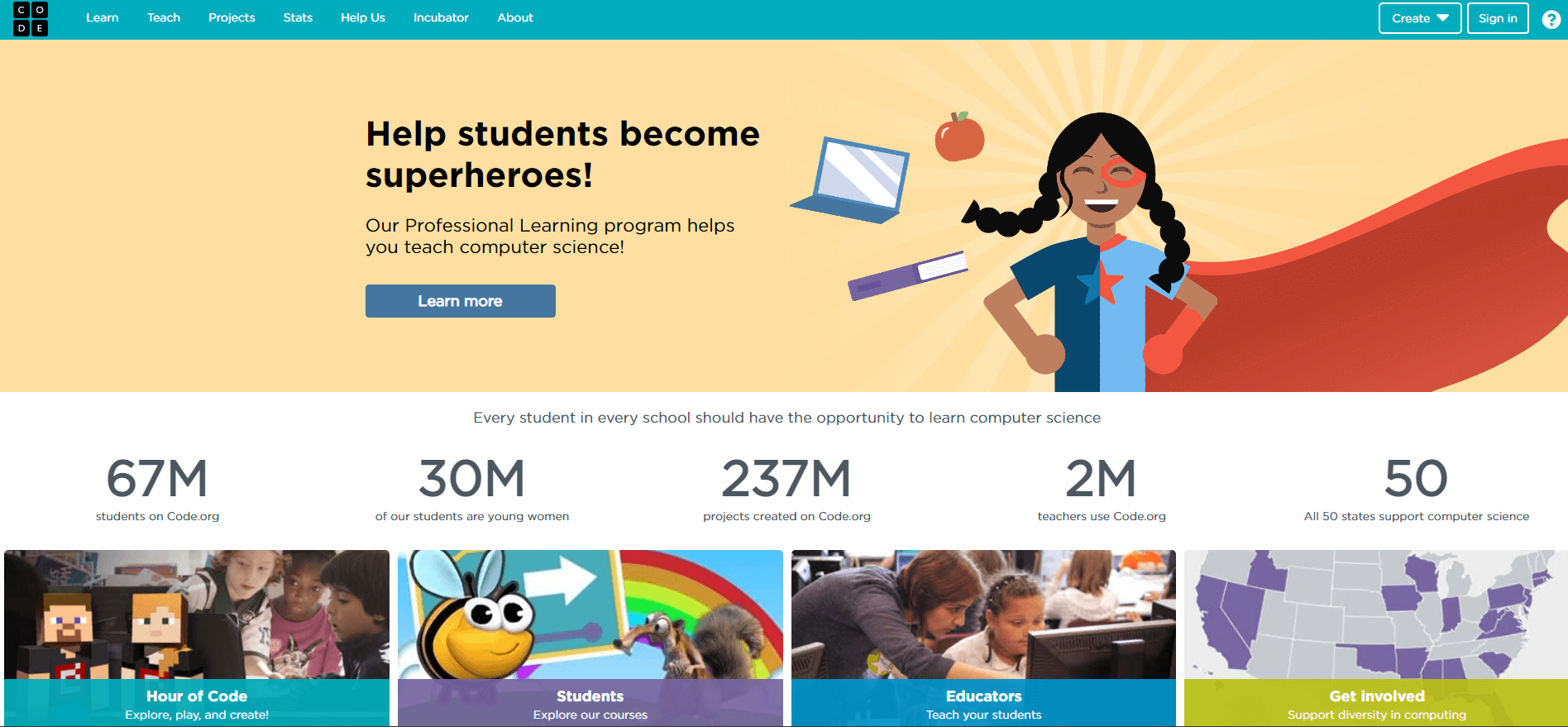 Sometimes winning over your target demographic doesn't require a brilliant marketing plan. You need to think of something moving that affects your audience, and Code excels at doing this.
A company that focuses on instructing adults and students in computer programming is called Code.org. They have produced an excellent brand video that features prominent, successful technological figures like Mark Zuckerberg, Bill Gates, and Jack Darcey. They share their personal experiences and go into detail about particular topics, such as how they got started with coding and the results it enabled.
The motivational movie emphasizes the value of instructing the next generation in computer science and coding. Finally, even though the film does not aim to go into detail about the advantages of their services, it does a great job of reinforcing their brand objective and winning over viewers.
Headspace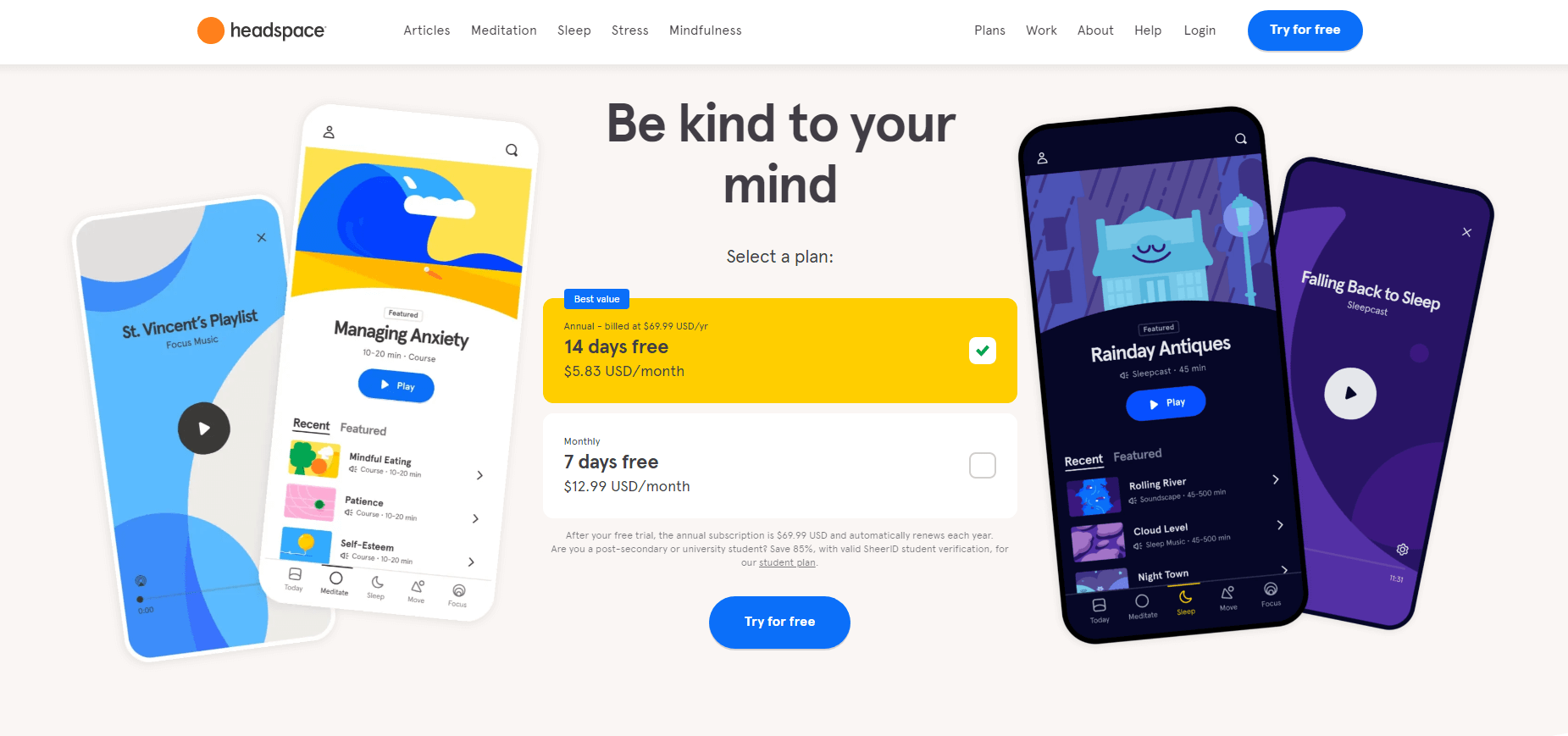 A meditation app called Headspace can help you sharpen your attention and reduce stress. Meditation is a growing sector like Coinbase; thus, many video subjects exist.
They have over 300 videos and around 500,000 subscribers on YouTube as of this writing. Their films frequently explain asked questions and offer advice on how to meditate. These tutorials demonstrate how to utilize the Headspace app to its full potential or provide "mini-meditations" for beginners to try out:
It is not surprising that they don't have a single presenter, given that they are a sizable business and frequently release videos. As a result, most of their movies either feature special guests or meditation instructors or have animation.
Don't Drink and Drive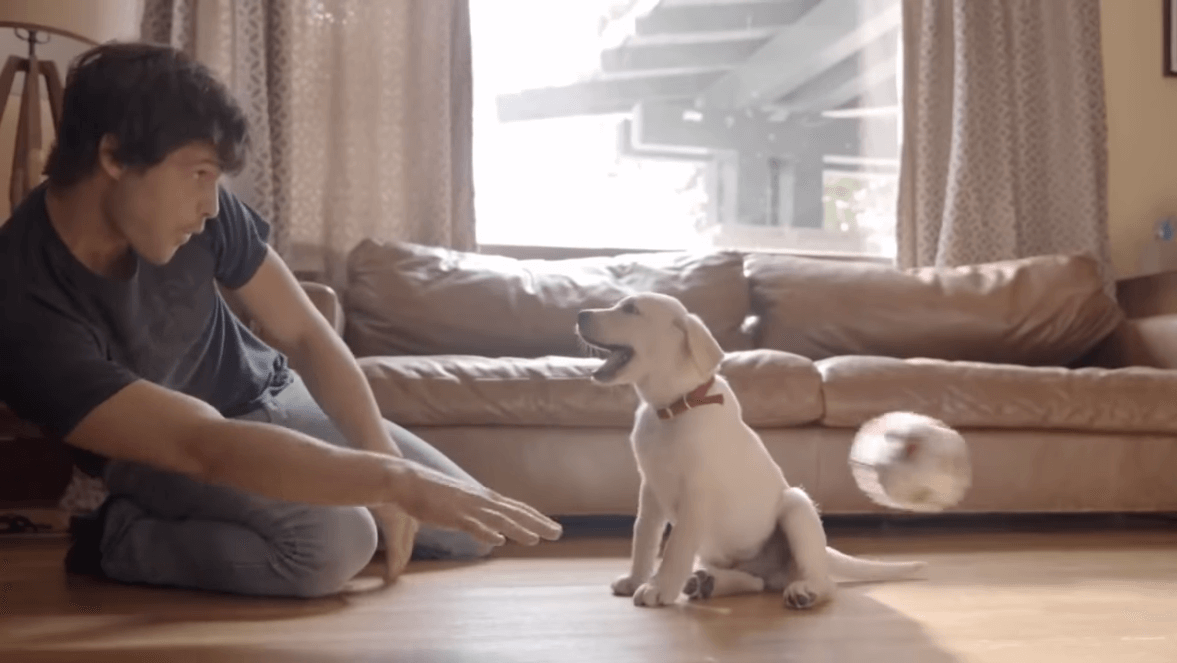 This film is somewhat reminiscent of the Etsy advertisement in that it illustrates the effects of drunk driving from the perspective of an innocent family member — in this case, a four-legged one — instead of merely emphasizing the risks.
After focusing on a puppy turning into a dog for the first 20 seconds, Budweiser pulled off a brilliant (and heartbreaking!) strategy.
Numerous studies demonstrate how people remember stories more than facts, and this particular movie is a beautiful illustration of that. Drinking and driving statistics are simple to overlook, but the expression on a dog's face when it believes its master won't return is unforgettable.
Swell
The Swell application streamlines corporate communication and enhances businesses' engagement with their online customers. The team produced a terrific marketing video using live video and cutaways to show viewers what the company offers compared to its rivals.
Compared to the competition, the video positions Swell as a flexible, future-proof, and technologically robust solution, offering the business a differentiator in promoting its products.
They discuss the finer points of their company's image and highlight the advantages of their software. They make watching the video quite simple. Additionally, viewers may see the correct way to use the instrument and comprehend its benefits.
GoPro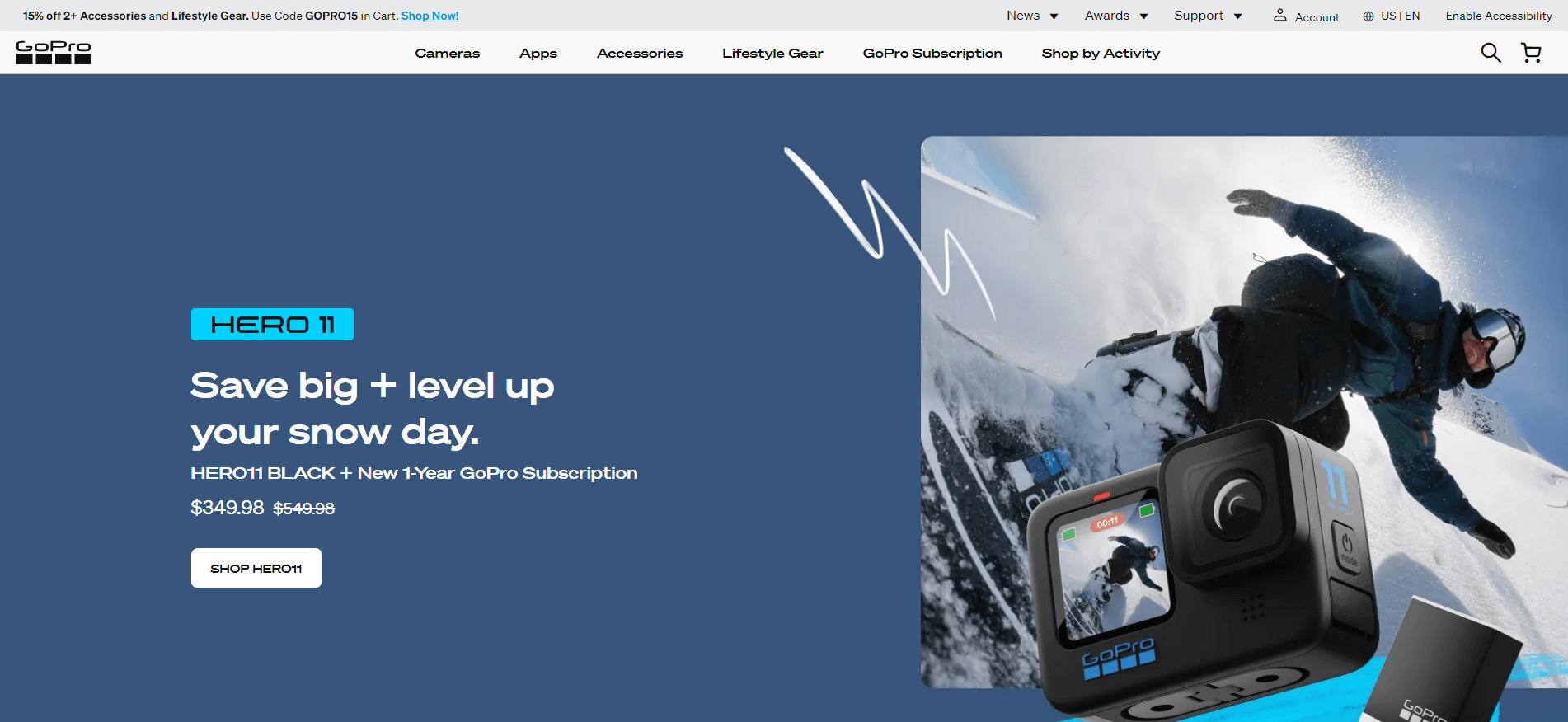 GoPro is famous for hosting competitions where users may submit footage of thrilling exploits captured on a GoPro camera. UGC films are entertaining and exciting, but they also have case studies using a GoPro camera.
Although they also offer a well-known competition for the trendiest videos, some include athletes and influencers in partnerships. For their challenge, the most fantastic video will win $1 million.
According to the company, customers are more likely to share their adventures with GoPro and expand their customer base if they are encouraged to create a user-generated video.
eBay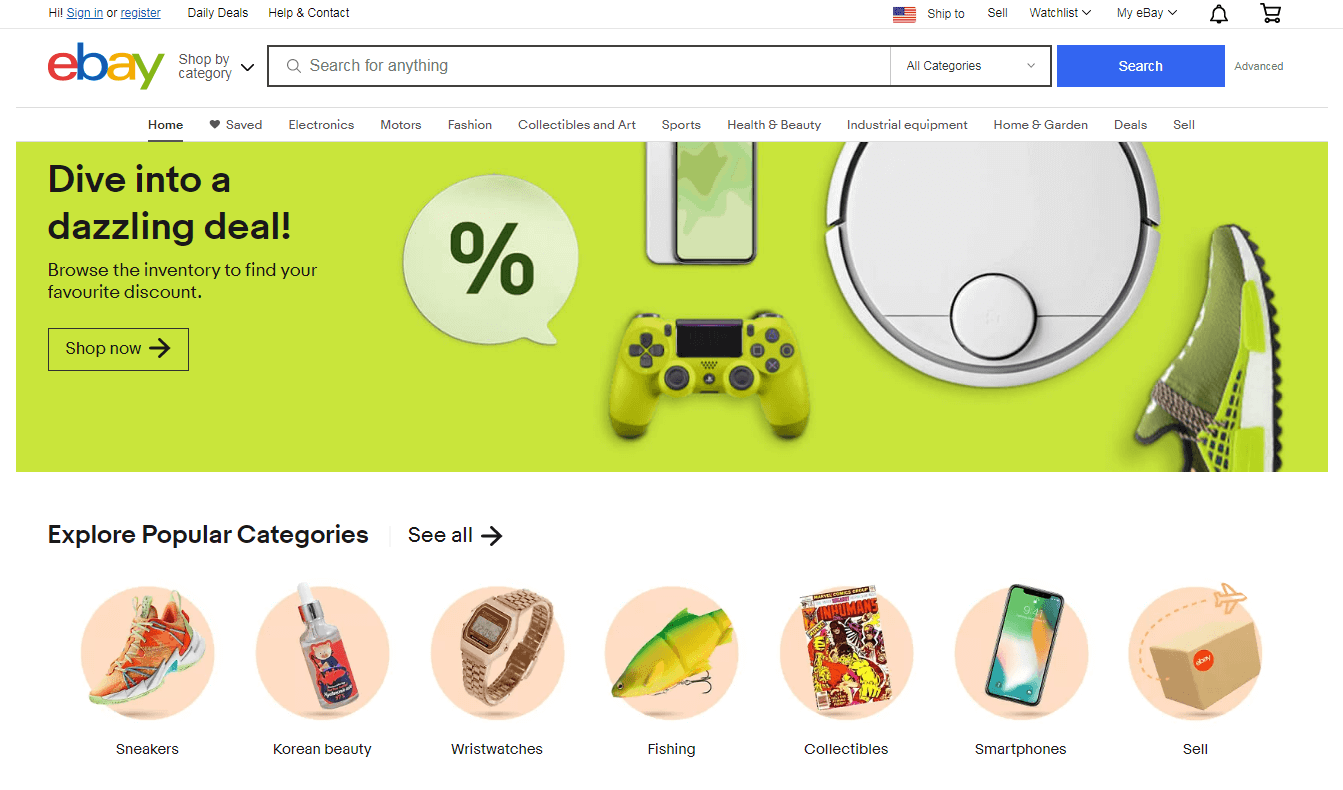 This song tracks goods' routes from buyer to seller on eBay.
The viewer learns so much about this ensemble of characters in each scene even though they never say a single word, and it's enough to advance the plot.
McCann London created the video to convey the delight of the eBay experience. David Goo wrote the specialized music for the video.
The last photograph shows a small child holding a doll and wearing an oversized blouse; both items were purchased on eBay. It is a touching (and lighthearted) image.
Zendesk
Relationship and communication challenges are common for those in the customer service sector. The purpose of Zendesk's brand video strategy is to demonstrate this. The business achieved this by staging a humorous dinner scene with a deep-sea diver and an astronaut.
It is difficult to find customer care software that doesn't make users regret their regular interactions with clients. The brand film with a meal theme helps illuminate these challenges because it features two unrelated people.
Even yet, the movie hits the mark because it concentrates on the one particular problem that its software addresses: corporate communication.
Conversion Rate Experts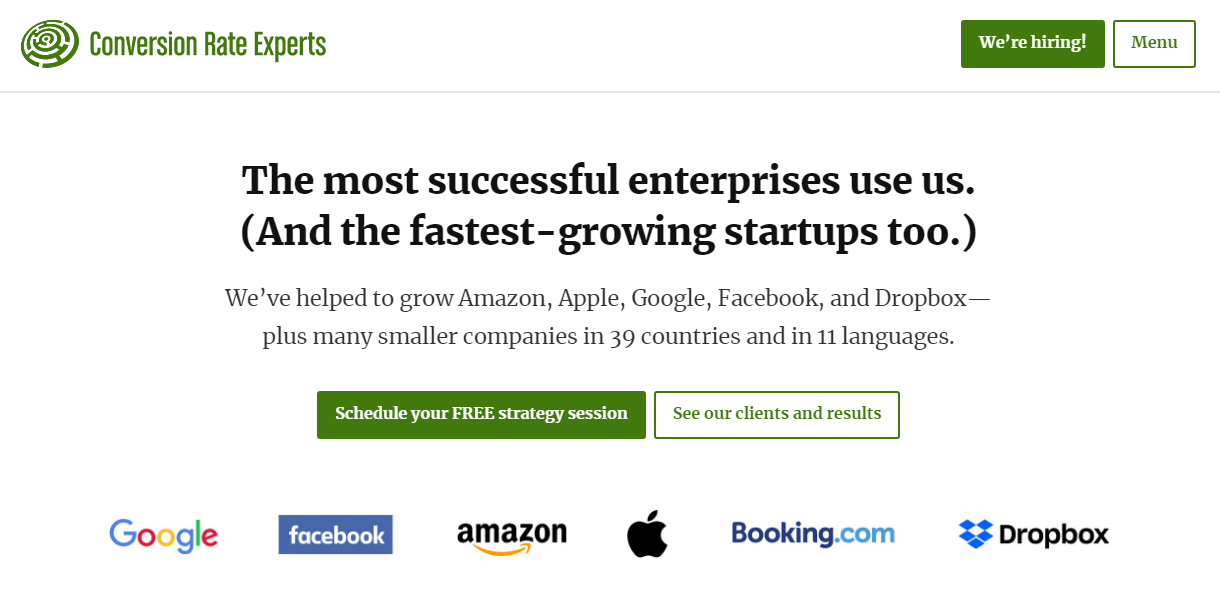 It is an excellent example of a company that puts video testimonials on its website, even if most of the examples we've discussed are typically corporations that use YouTube.
Since they are Conversion Rate Experts, it should be no surprise that these testimonial videos convert very well. Instead of hosting these videos on YouTube, they decided to keep them on their website, hoping that doing so would persuade those considering making the conversion. It's unlikely that these endorsements would result in increased YouTube channel traffic.
Apple Watch Series 7– 911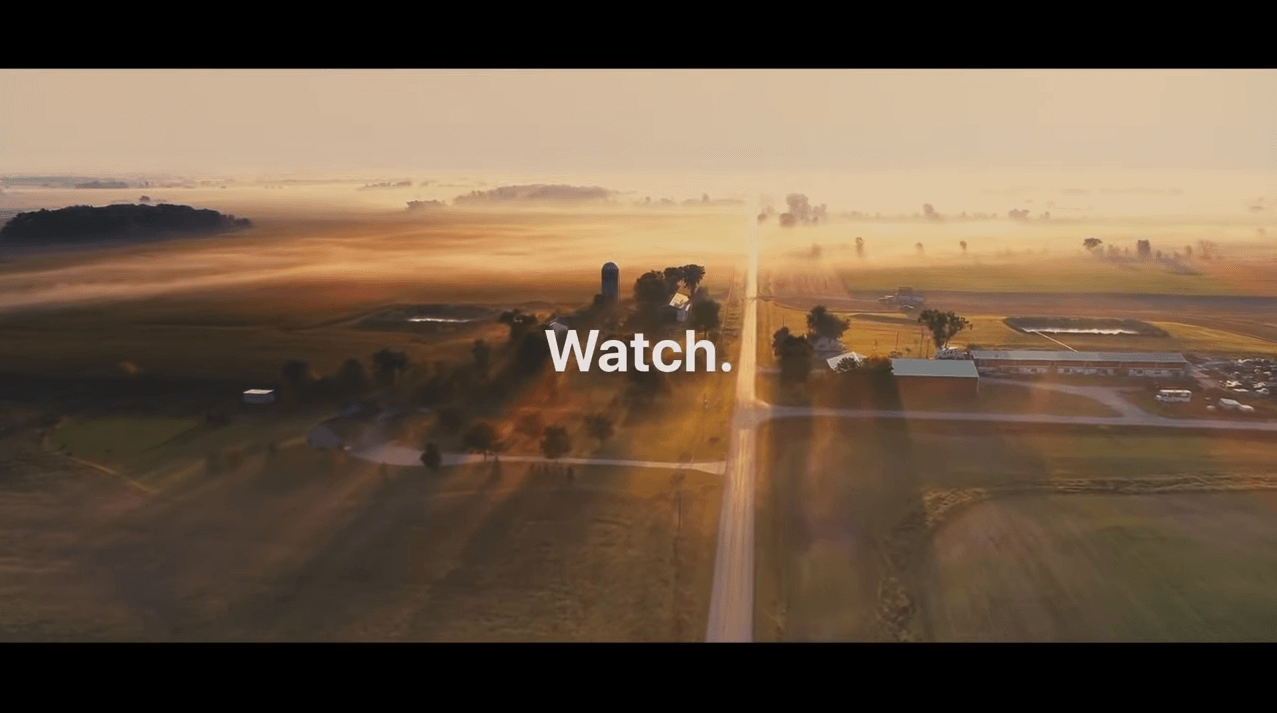 The majority of the tales given thus far are relatively brief. However, as this Apple advertisement demonstrates, there is a place for suspenseful and thought-provoking storytelling videos.
The video features actual 911 calls made with Apple Watches, and it takes viewers from the call's beginning when it's not clear if the person will be able to receive assistance in time. However, the video moves to a happy conclusion where all three customers could receive help more quickly because of the Apple series.
In this case, the Apple Watch accomplishes so well that it speaks for itself when a feature is this potent.
Square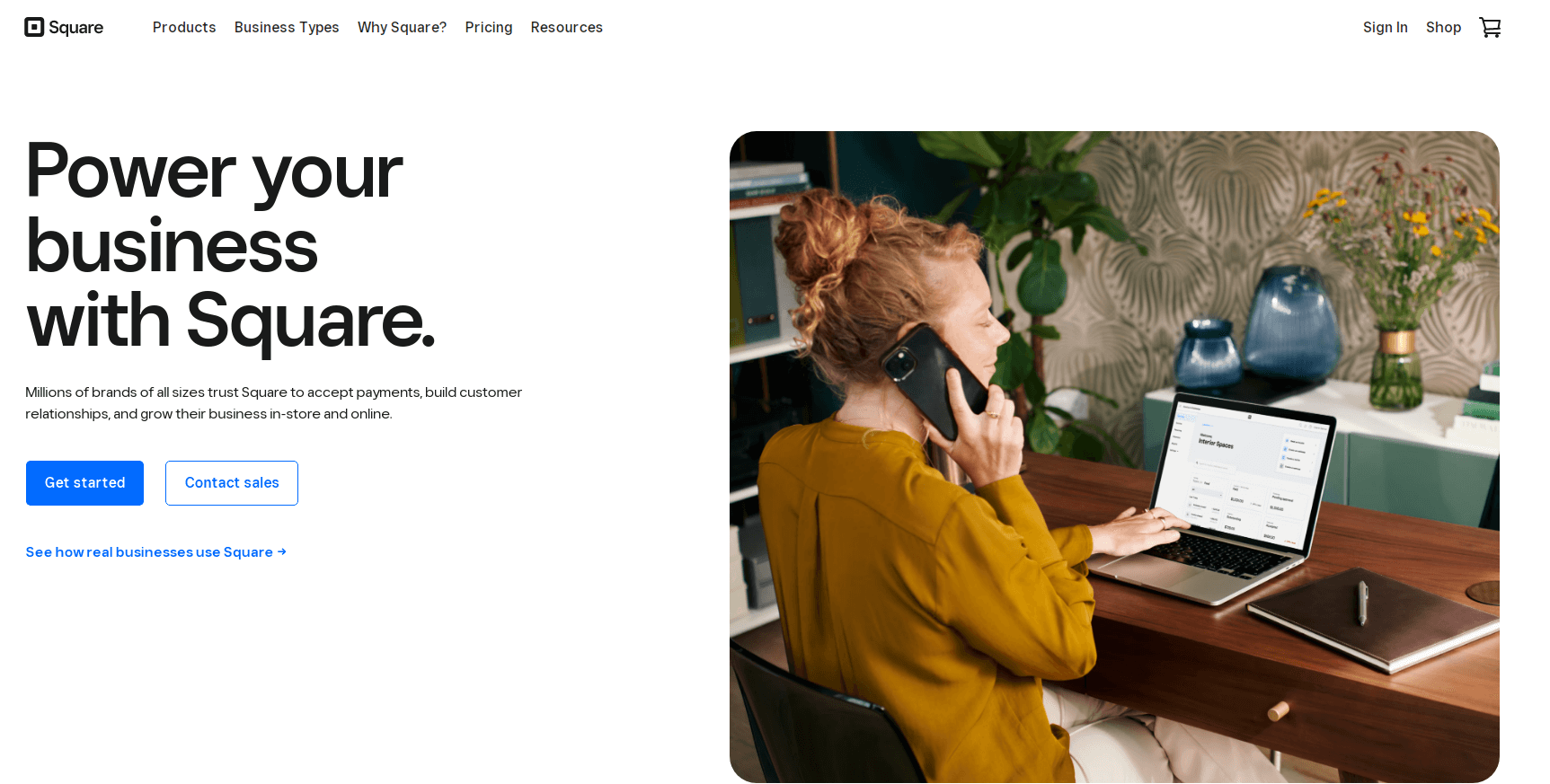 One of the businesses influencing the direction of the business is Square. After purchasing Weebly, the firm decided to make a new brand video for its Online Store offering. The company wanted to give customers information about their online store, similar to a standard UI walkthrough, but not in style.
As a result, the film encircled the product's main advantages and illustrated them using animation and UI for in-device use. The film is educational since it centres the narrative primarily around two key market profiles and demonstrates every feature from the user's viewpoint.
The video thus reintroduces the brand in light of its increased reach and aids viewers in imagining what they may accomplish using Square.
Chatfuel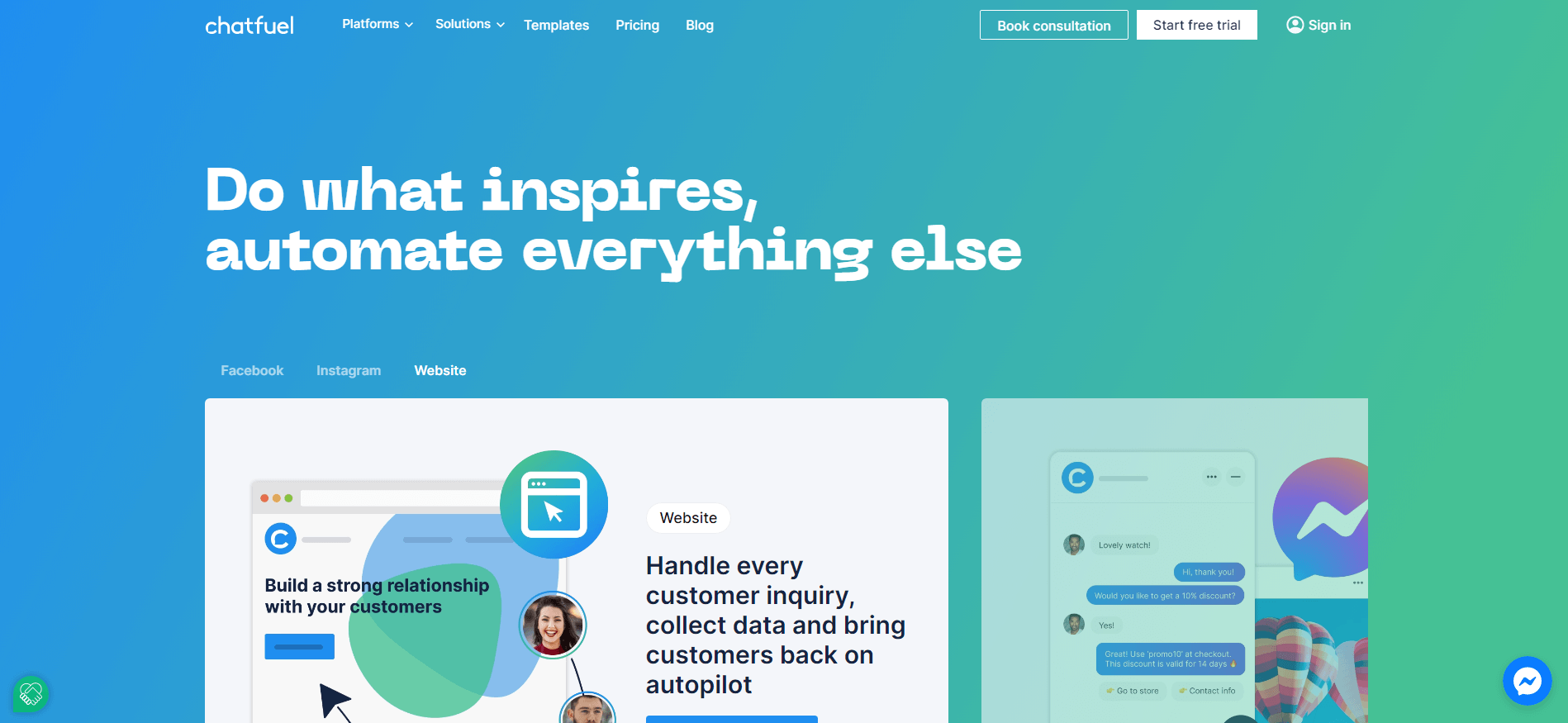 Chatfuel is another company that has achieved remarkable success with its YouTube channel. They are a company that makes messenger bots that assist companies in enhancing Facebook Messenger engagement.
It's not surprising that chatbots offer a variety of training and webinar videos demonstrating how to utilize the product, given that they can be challenging to set up and are still a new marketing tool.
Since most of their videos are simply screen sharing, they are still fairly basic: Therefore, this is a great approach to start if you have no budget for YouTube.
They have fantastic engagement with their videos, as a side note. They have over 12,000 subscribers, and their movies typically receive thousands of views and many comments. They connect with their consumers in the comments, which is why they have good engagement:
7 Tips for Creating a Successful Brand Video
You can discuss brand videos until everyone gets sick of hearing about them. But how can you create a video as effectively as we have seen illustrating your point? Here are some helpful hints.
Keep Your Goal In Mind
The first step to getting any success from video marketing is this. Your brand video can accomplish a variety of objectives. While most organizations aim to broaden their brand's perception or raise brand awareness, you can also seek to achieve goals like driving targeted visitors to your site or enhancing conversion. Establishing your goals can help you lay the foundation for the subsequent steps.
Consider The Audience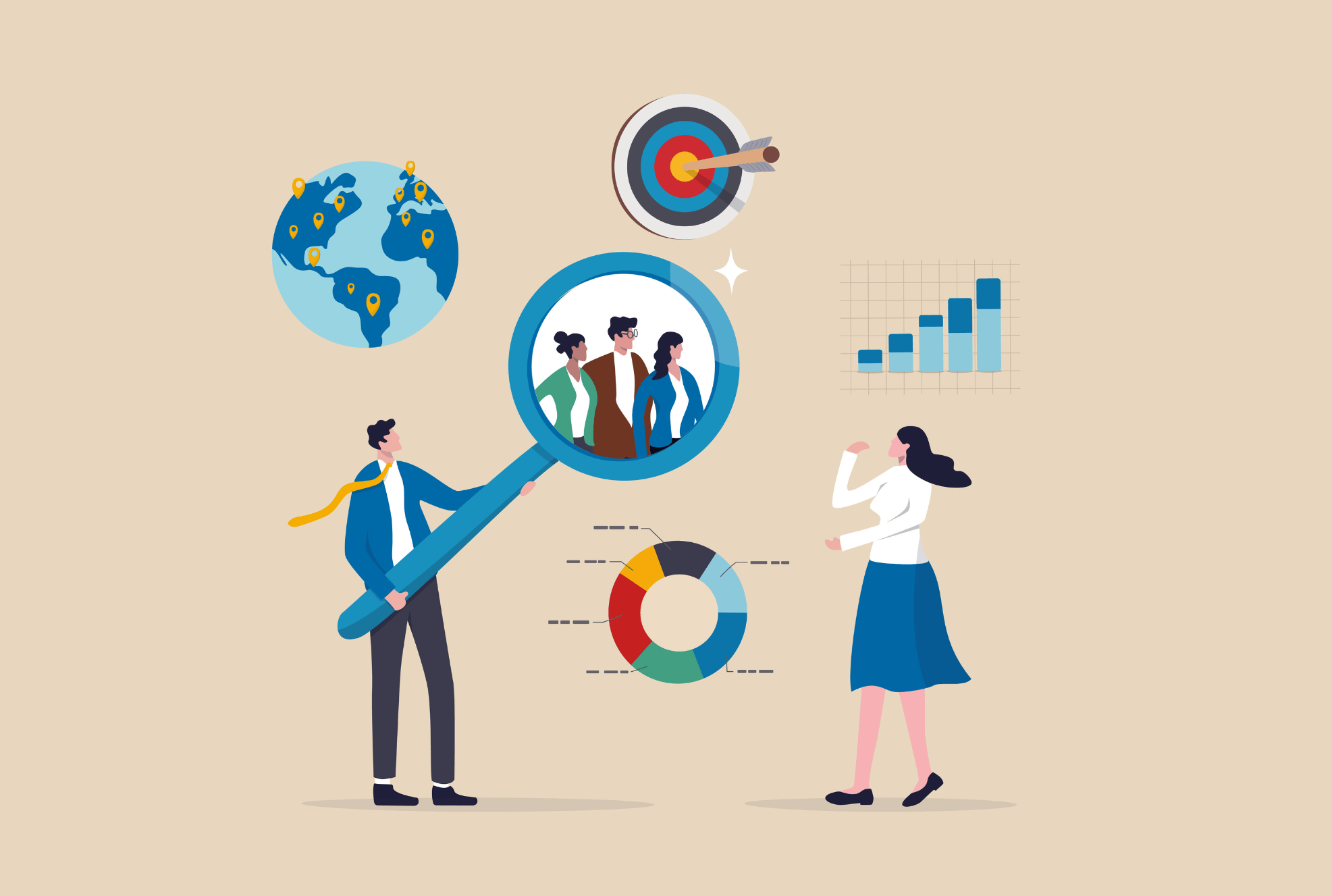 It's crucial that the brand video you create connects with or is acceptable for your audience, regardless of the type of brand video you make. Even if many pieces of training or tutorials are dull, using suitable humor may help maintain audience engagement. Consider whether your intended audience will be offended by what you say. Even though there are some circumstances where you can't please everyone, this is exceptional.
To make your message more persuasive, consider how you may portray it. For instance, "sustainability" and other trendy terms are being used by practically everyone right now. Consider whether or not to use a buzzword in this context based on
Include All Basic Information in the Video
Use this knowledge to decide the goal of your video once you've identified your target persona. Clarifying your objectives upfront will help you avoid needless editing and reshoots later on.
Establishing the objectives for your video might help you move further with other vital factors like the production needs and budget. So, decide what you hope to accomplish before creating your branding video. Here are some objectives that branded videos can achieve:
Audience engagement and communication

Credibility and trust

Brand positioning and recognition

Buzz and interest

Funnel marketing and lead generation
Along with deciding on your objectives, you also need to establish a reasonable budget for the manufacturing campaign. Your group can set up shooting equipment and creative resources as a result.
Do not Add Audio
Given that most people watch video on mobile devices (about 85%), it is understandable why sound isn't usually the default setting for viewers. Videos are automatically muted as users read through their feeds on the major social media platforms.
It can be more considerate to enjoy the video without sound if one is watching it in public or while sitting next to a friend. Although branded videos can include audio, many businesses ensure that the video still conveys that even if the users cannot hear it. 
They accomplish this in various methods, such as adding subtitles or relying more heavily on visual storytelling in which sound is only used as mood music or background.
Create a story people can relate to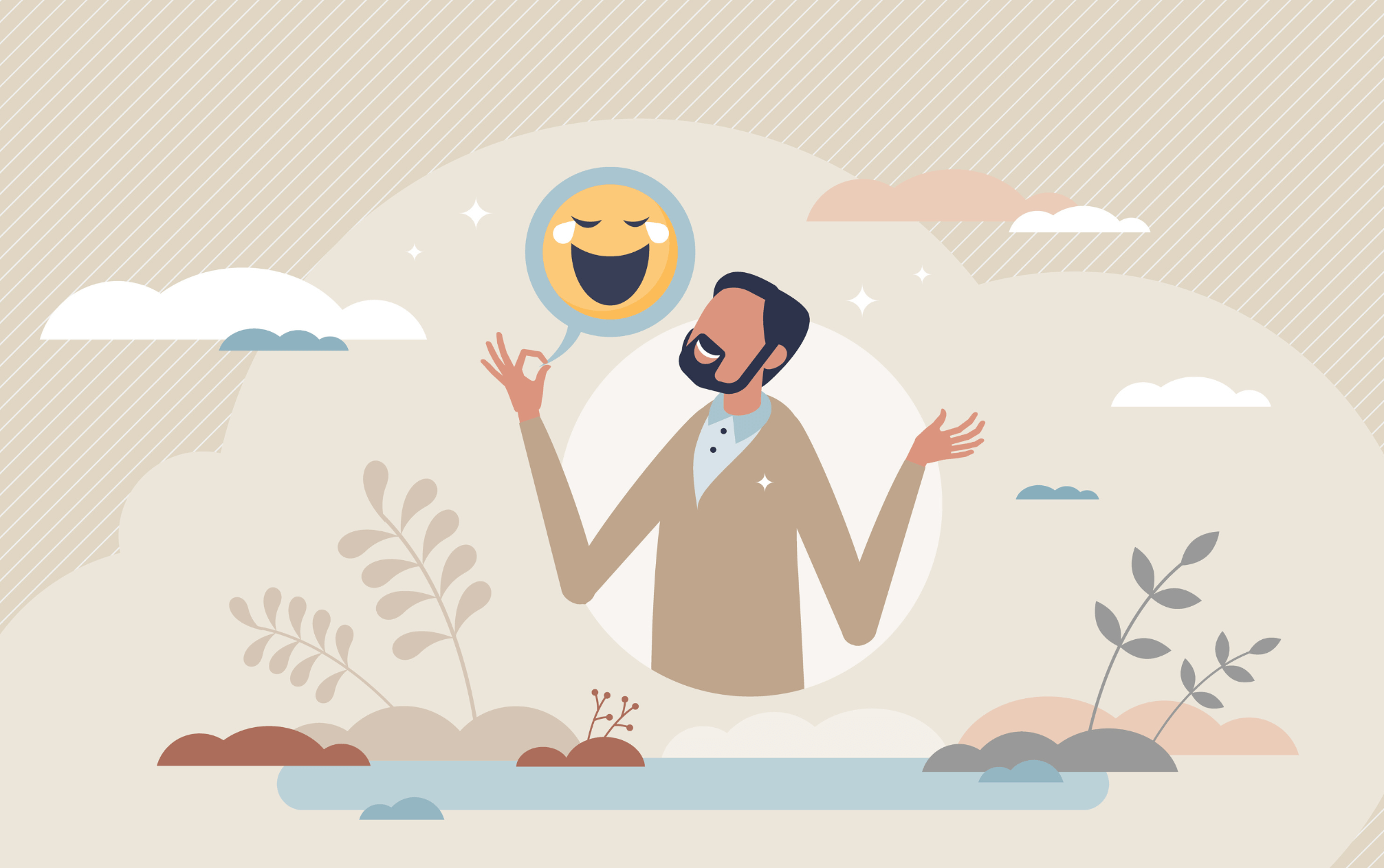 The well-known show-don't-tell strategy is vital to video storytelling. To have a favorable impact, you want to engage people's emotions by showcasing a distinctive aspect of your business.
Here, you may apply the tried-and-true methods for making your material relatable — videos that give viewers a sense of being seen and heard. Keep your audience in the spotlight rather than yourself. Inform your audience of the issues you are attempting to resolve for them and why then discuss the guiding principles that guide your work. To develop a story that appeals to your audience, take the following steps:
Consider the issues your target persona faces while keeping their perspective in mind. Depict how these difficulties impact their lives in a genuine and moving manner.

Align each issue with the guiding principles of your brand. Create your message to show how you're assisting your audience in overcoming obstacles.

Decide which feelings or traits you want your video to emphasize, such as tenacity, self-control, and love. Put these principles at the center of your script.
But remember that sponsored videos don't necessarily have to be inspiring. Simply said, they must convey the spirit of your brand, and Dissolve humorous branded video excels in this regard because of its original approach to branded content.
Keep Your Brand Messaging Consistent
Your brand video is only a tiny portion of the marketing, brand awareness, and sales support resources you use overall. It shouldn't sound or look any different. The tone of your voice in the brand video must match the broader brand statement.
Do some reflecting. Do you enjoy yourself? Or do you prefer doing business with a straight face? You must adhere to your brand's messaging and language. By doing this, you can be sure that when your audience watches the video, they will think of your business.
Keep Doing What You Know
Marketing professionals won't succeed by producing branded content just for the sake of it. Brands must create content that is consistent with their beliefs and has some connection to the goods, services, and way of life they promote. As an illustration, consider the energy drink Red Bull. Red Bull TV, the brand's whole digital channel, is devoted to branded content about extreme sports. Suppose Red Bull launched a video series about knitting. Wouldn't it feel less genuine? In our opinion, yes.
Bonus Tips
Here are some bonus tips:
Create Intros & Outros
Your brand video should have branded intros and outros, just like a watermark. These don't have to be complicated; you could begin with something with your logo and the title of a video. But if you create a bunch of these videos, you'll soon feel the need to create something more complex.
Sounds challenging? It's not! You may create an intro or outro using a function found in most video editing systems. Another option is to ask your video production company or marketing firm to create one. Those experts have some experience and likely have some pictures they could use.
Include Brand Values
Next, check to see if the brand video demonstrates your brand values. Several of these videos, for instance, highlight corporate responsibility, particularly in fields where employers typically have a poor reputation. Many businesses, including Wal-Mart, produce "happy employee" movies. Similarly, companies with a mission built on values should always emphasize this in their videos when necessary.
Decide Colors Palette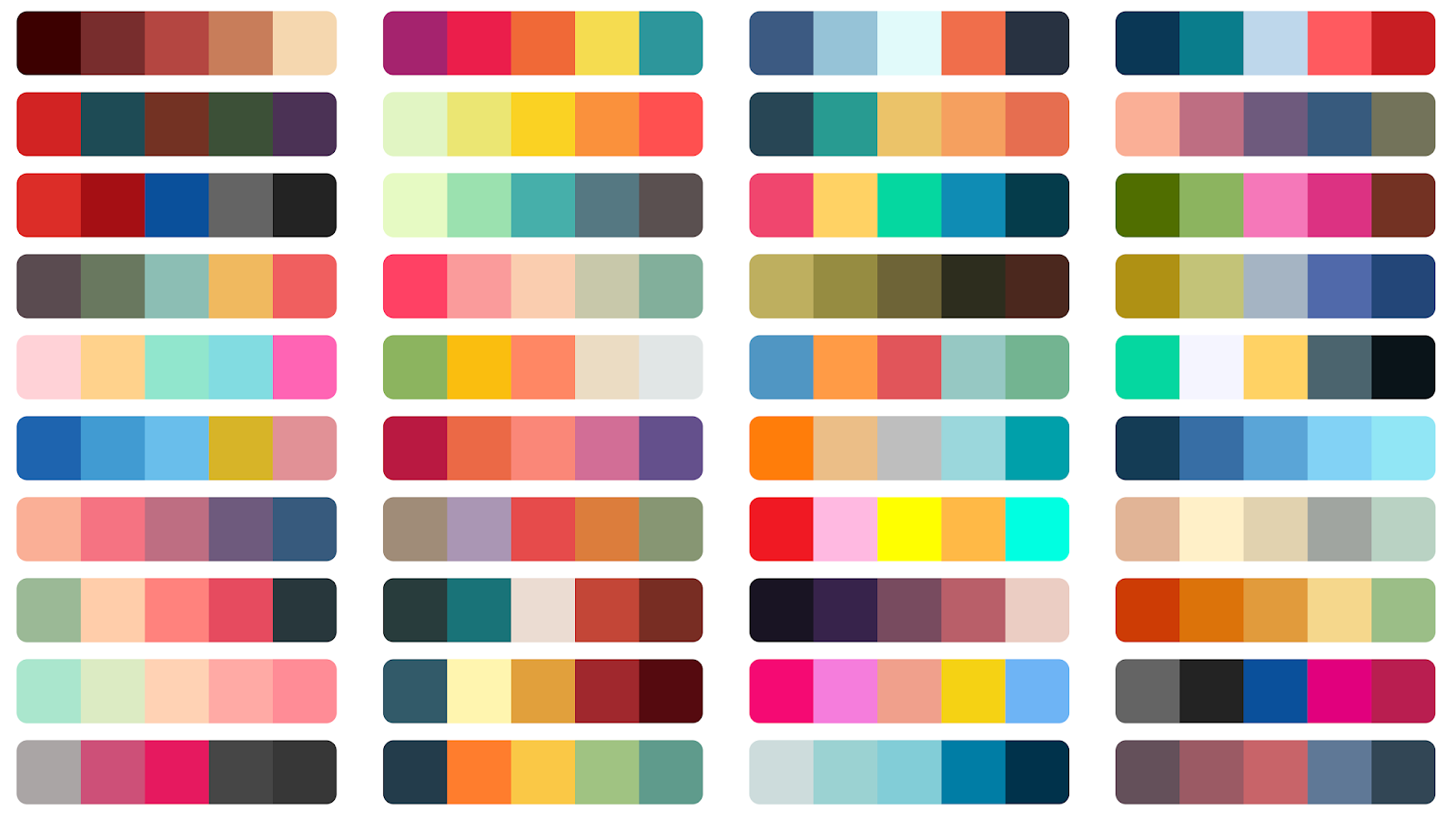 Choose a theme and color palette during the pre-production stage of a video project. Your video can be distinguished from others by using a suitable color scheme. You can do this by:
By color-coding your images, you may give your film more vitality.

Your color scheme also affects the tone of your video as a whole. Gray and maroon appear more serious, whereas yellow seems more hopeful.

The color scheme should continue to reflect your branding. A portion of the video should adhere to your brand guidelines, even if not the entire thing.
In other words, your choice of colors matters.
Include a Watermark
Add a watermark at all times for outstanding results. If you are a professional, then these are typically items like logos. Once you've made a watermark, you often only need to click a box in your typical video editor to add one. Additionally, adding a watermark is as easy as a few mouse clicks if you use the corporate or brand logo.
Why is this crucial? Simply said, watermarks allow you to identify your video. The total video will still represent your brand even if someone chooses to "steal" a clip. Consider it a form of content identification.
Skip the CTA
Creating video content without a (CTA) call to action is difficult for many marketers. A CTA, though, can detract from a brand film that would otherwise be effective. Most consumers know that businesses eventually seek to persuade them to buy something, yet they still value a break from the overt sales pitch. Many firms instead choose to use a modest logo, a product mention, or "brought to you by" advertising.
Conclusion
If you still don't use video content for your company, you'll lose ground with your rivals and miss out on the vast potential to engage your audience.
YouTube has approximately 2 billion active users and is the second-largest search engine.
Contrary to common assumptions, it is simple to start and gain attention. You can even begin if your only device is a smartphone.
You can begin producing video content that provides genuine value for your viewers by developing a sound content marketing plan that considers your brand, audience, and goals. That is what persuades and converts.