Thriving in the B2B marketing sphere requires thorough planning. It starts with getting a deeper understanding of your target audience. 
Without a well-curated buyer persona, you'll find it impossible to offer personalized services tailored to your buyer's needs. If you want to learn more about buyer persona, this article is for you! 
This article will discuss all buyer personas, including their innumerable benefits, and demonstrate the concept through invaluable examples. 
A Quick Glance at Buyer Personas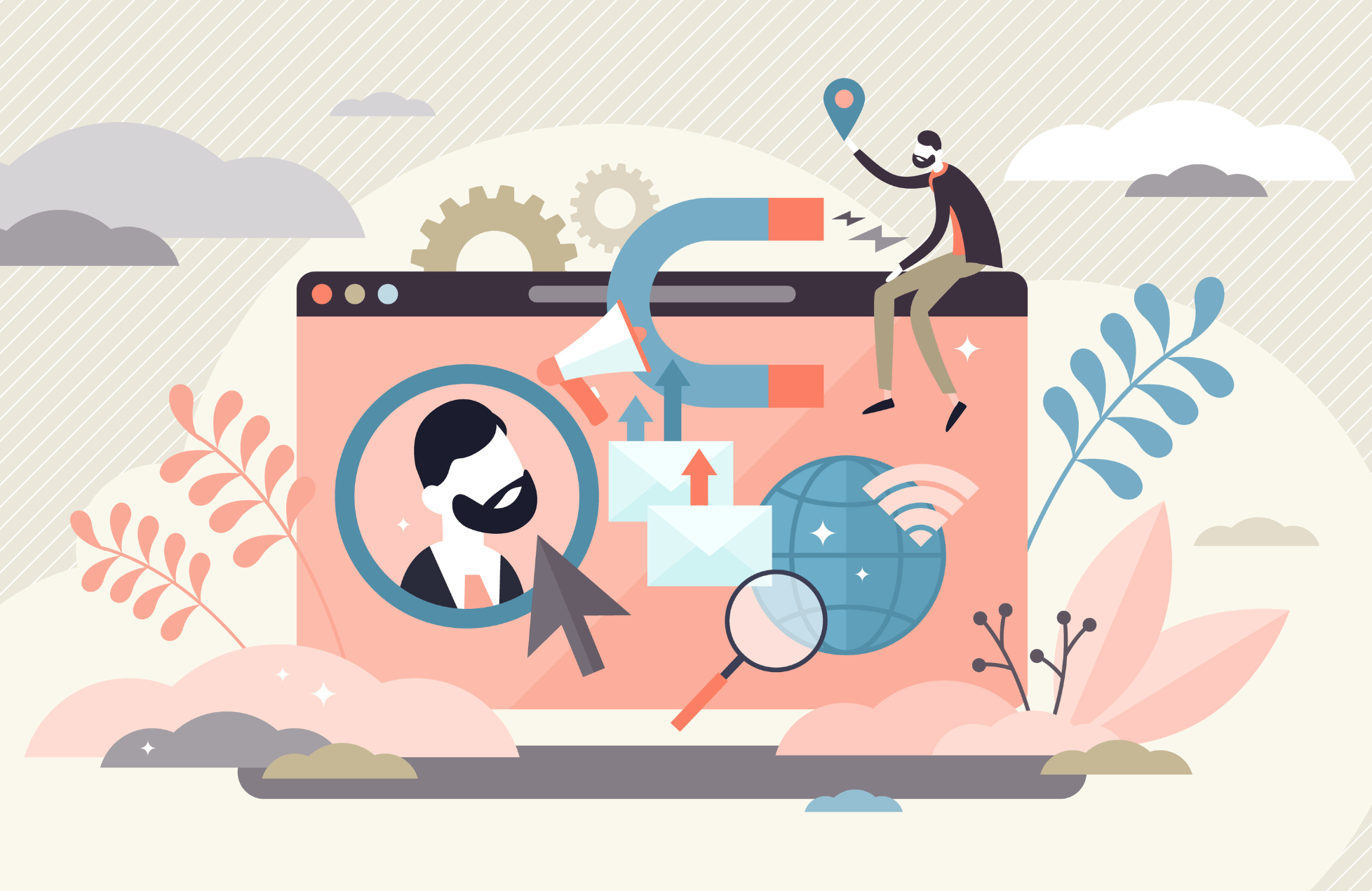 A buyer persona is a snapshot of your ideal buyer created by leveraging real-time data of your existing customer base and market research. These personas help humanize your target market and allow you to tailor your marketing efforts to meet your buyer's unique needs. 
Marketers build buyer personas using demographics, prior purchases, motivations, challenges, buying patterns, and other attributes. The primary goal is to learn as much as you about the attitudes and behaviors to help you focus on creating engaging content and attracting valuable leads.
Here's what a typical buyer persona looks like:
The Buyer –

You can't create a buyer persona without the

"buyer."

It includes the customer's name, job, title, and a picture

Behaviors –

These include demographics like age, location, and education to create a specific buyer persona 

Pain Points and Goals –

Figure out your buyer persona's challenges and goals so that you can better cater to them

Day In The Life –

Consider what a regular day looks like in your target persona's life to understand their habits, needs better, wants, and how they spend their time 

Objections-

Identify your target audience's objections and pre-plan to answer them. If not, you can't risk losing potential customers  

Information search process –

Learning more about how and from where your customers come can help you build your target persona's buying habits. You can also find different ways to advertise, including word of mouth and PPC 
Why Are Buyer Personas Important 
Let's dig deeper into why you need to create well-defined buyer personas:
Offers a Better Understanding of Your Ideal Buyer 
Buyer personas provide detailed insights into your target buyer's needs, likes and dislikes, and pain points. Additionally, it helps you better understand your customer base's wants and challenges. 
Therefore, visualizing the things your buyers love, need, and find exciting sets you up to create products and services that cater to their tastes. 
Helps Improve Targeting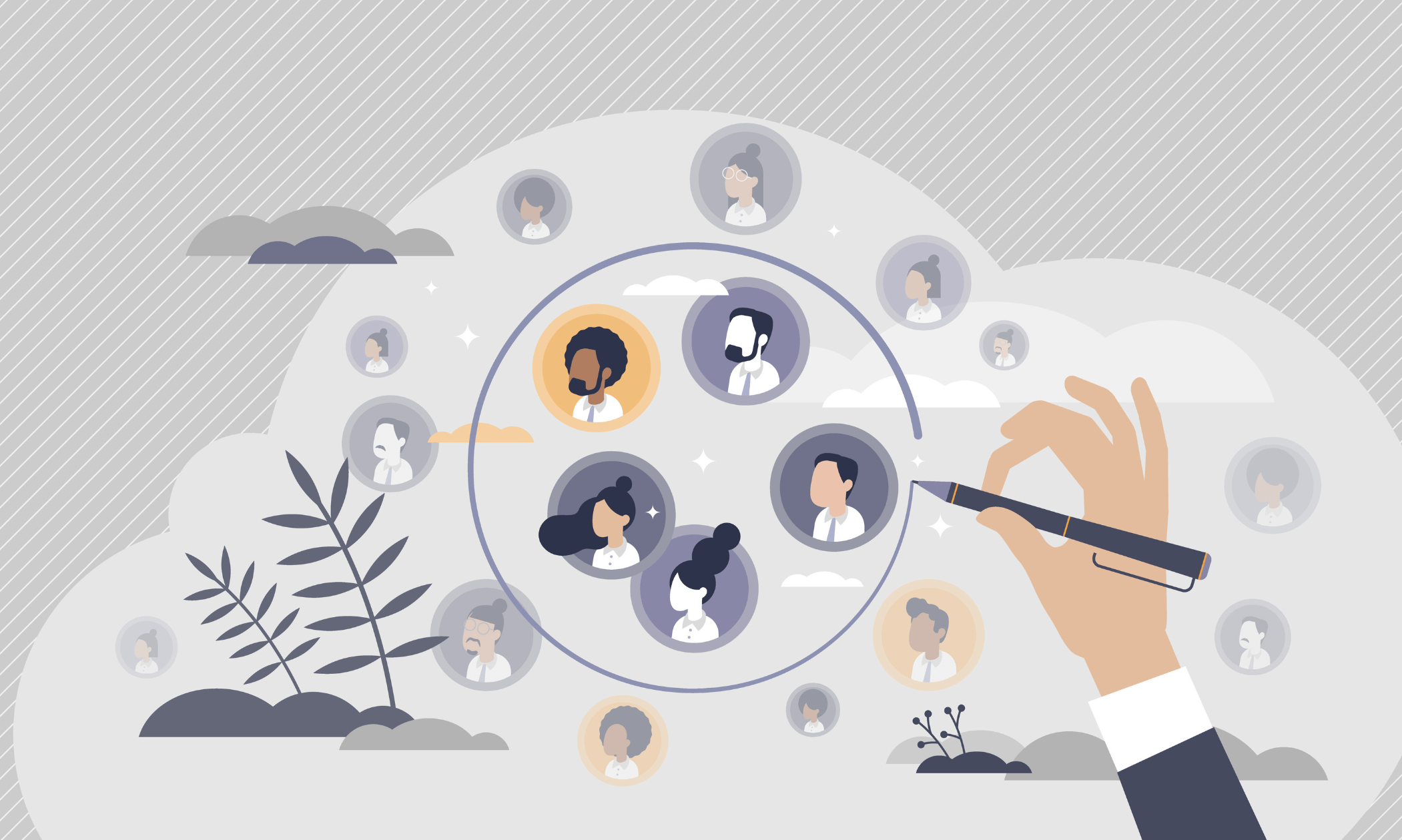 Another excellent benefit of buyer personas is that it helps you segment your marketing campaigns. It allows you to create highly personalized content for each persona. 
As a result, you can foster deep, long-term relationships and improve brand loyalty. Here's what marketers can do:
Communicate in the buyer's language

Distribute content using the customer's preferred channels

Sending tailored content that resonates with each buyer persona
Boosts Efficiency and Overcome Objection 
Buyer personas increase the efficiency of your marketing efforts, allowing you to hyper-focus on your target market and mitigate the risk of time and money loss. Furthermore, a well-defined buyer persona can improve sales without additional effort. 
Besides this, learning more about your customers' needs and pain points enables you to prepare for potential objectives. It also helps you tailor your content and organize your sales teams accordingly. 
Provides Insights Into Where Customers Spend Time 
A buyer persona offers insights into your target audience's channel behavior. With this data, you can answer tricky questions, such as what are your customer's primary concerns. Where are they most active? What topics catch their attention?
If you distribute customized content and meet your customers where they are, you can leverage their online behavior to maximize your marketing efforts and scale your business.
Allows You to Spot Negative Personas 
Unlike buyer personas, a negative persona represents everything you never want to target. Creating your ICP allows you to identify your negative person, improving efficiency and sales productivity.
It ensures you don't spend time, resources, and effort chasing the wrong customers. Therefore, it reduces customer acquisition costs and boosts performance.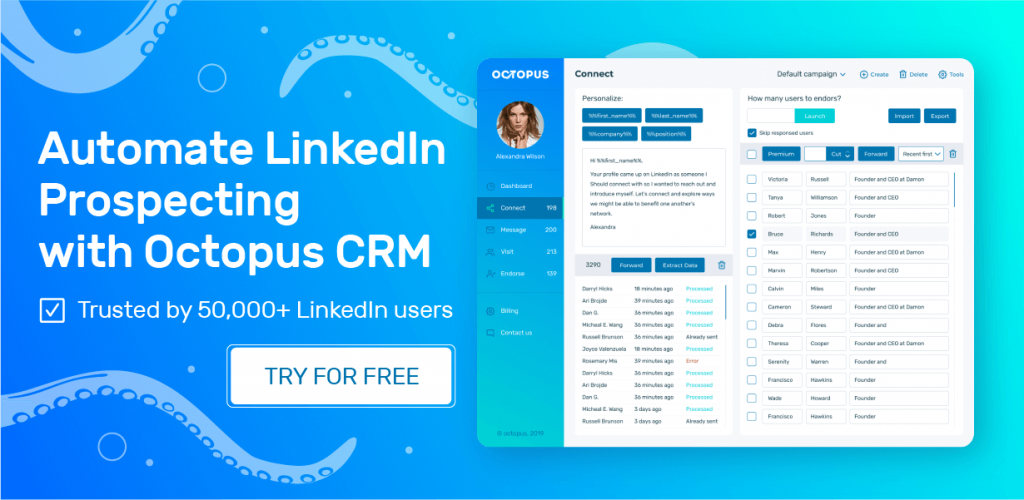 Different Types of Buyer Personas 
Creating your buyer persona allows you to maximize your reach, enhance customer engagement, and drive more sales. Here are six core personas you can use to narrow down your target market:
The Collaborator 
The collaborator enjoys solving problems with a team of professionals. They are tactful, flexible, and diplomatic and are always respectful of everyone.
If your target buyer classifies as a collaborator, keep the importance of collaboration at the forefront of your mind. You'll have to facilitate discussions to learn the customer's thoughts, needs, and pain points. 
Ensure you stay patient and understand the different buying influences to answer your target buyer's queries appropriately.
The Value Searcher 
The value searcher loves purchasing products or services that are money. They seek different prices to secure the best deals to justify the purchase. 
An excellent and effective way of grabbing the value searcher's attention is by promoting an enticing value proposition. Ensure your sales copy communicates the benefits and uses of your product. You can also capture qualified leads by creating a sense of urgency and offering limited coupons, flash sales, and other exclusive offers.
The Objective Hunter 
The objective hunter is a skeptic and critical thinker who appreciates brands that don't embellish. These buyers require time to develop trust and are realistic about their expectations.
The ideal way to approach an objective hunter is to foster an organic relationship. Don't rush or feel unnerved by the buyer's lack of gestures; these buyers tend not to be demonstrative.
The Social Butterfly 
The social butterfly enjoys providing value and sharing knowledge with family and friends. The perfect way to capture this type of buyer is by personalizing product recommendations.
You can also grow your sales through the social butterfly by providing tools for social sharing. As a result, you can improve brand loyalty while getting free referral marketing services.
The Brand Devotee 
The brand devotee is a loyal and long-term business promoter. These buyers are familiar with your products, often make purchases from your brand, and enjoy acting as brand ambassadors. 
You can connect with this type of customer by sending them engaging content and compelling offers and finding ways to keep their trust and loyalty. Besides this, providing them with an exciting user experience and offering perks like a loyalty program is essential.
The Easygoing 
The easygoing doesn't care to follow the rules and procedures and knows how things should be before the time comes. These personas love developing ideas and strategies independent of rules and enjoy solving problems creatively.
You can sell to the easygoing buyer by encouraging creative talk and showcasing how your product or service makes their ideas a reality.
Can You Use Buyer Personas in Marketing?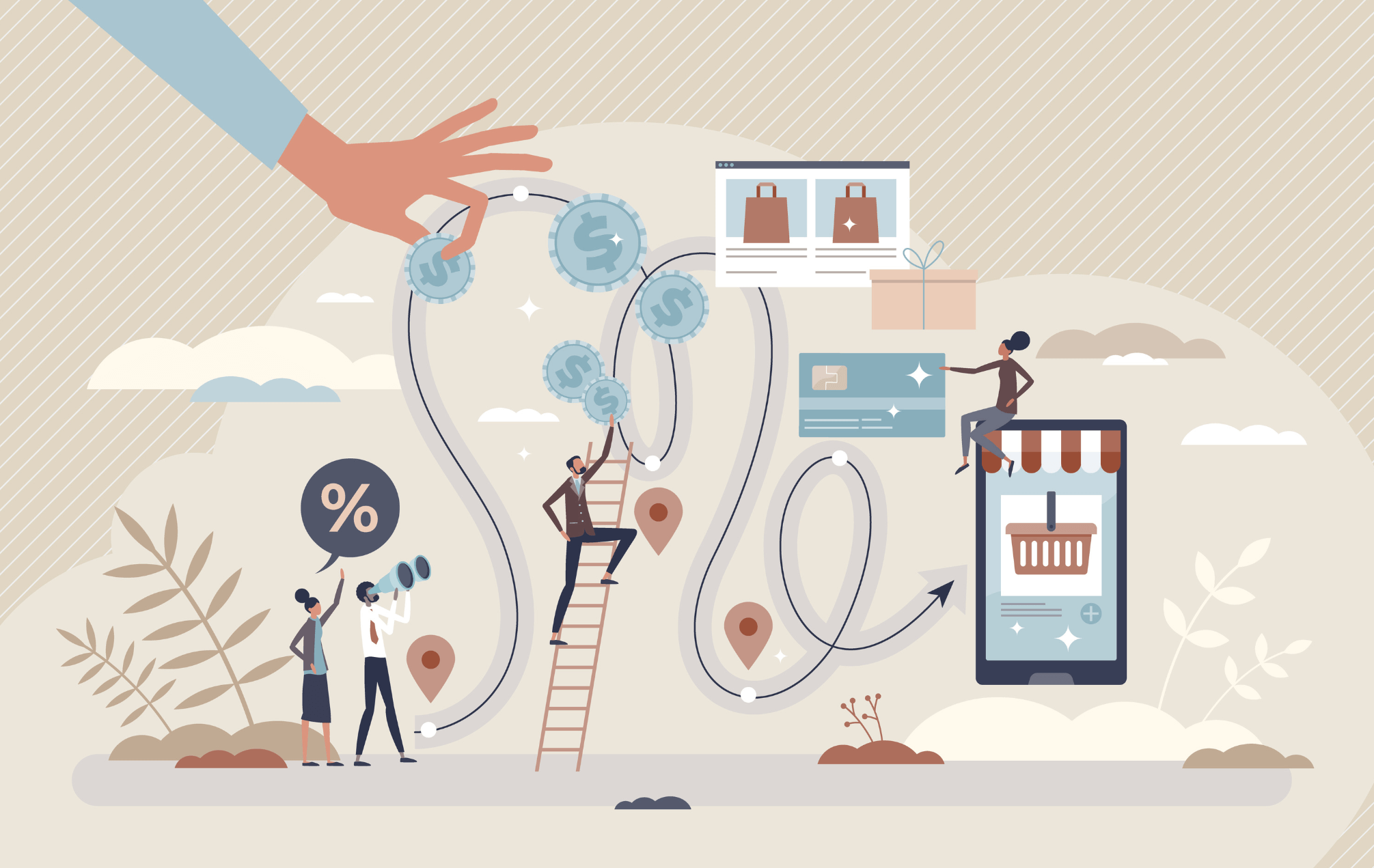 Marketers can leverage buyer personas to build strategies that resonate with their target audience. Therefore, it helps foster trust and reliability with customers. 
Additionally, buyer personas can help marketers:
Enhance SEO strategies

Focus keyword searches

Fine-tune copywriting 

Aid in the prioritization of promotional campaigns 
How Can I Build a Marketing Persona?
Building a well-detailed marketing persona isn't all that challenging. Here's what you need to do:
Analyze prospect and customer data

Learn more about your target customer

Align sales and marketing 

Connect with your current customers 
How to Create Buyer Personas: Seven-Step Guide
Discover how to create effective buyer personas by collecting raw data about your target audience. Here are seven simple steps to get started:
Step # 1: Conduct In-depth Audience Research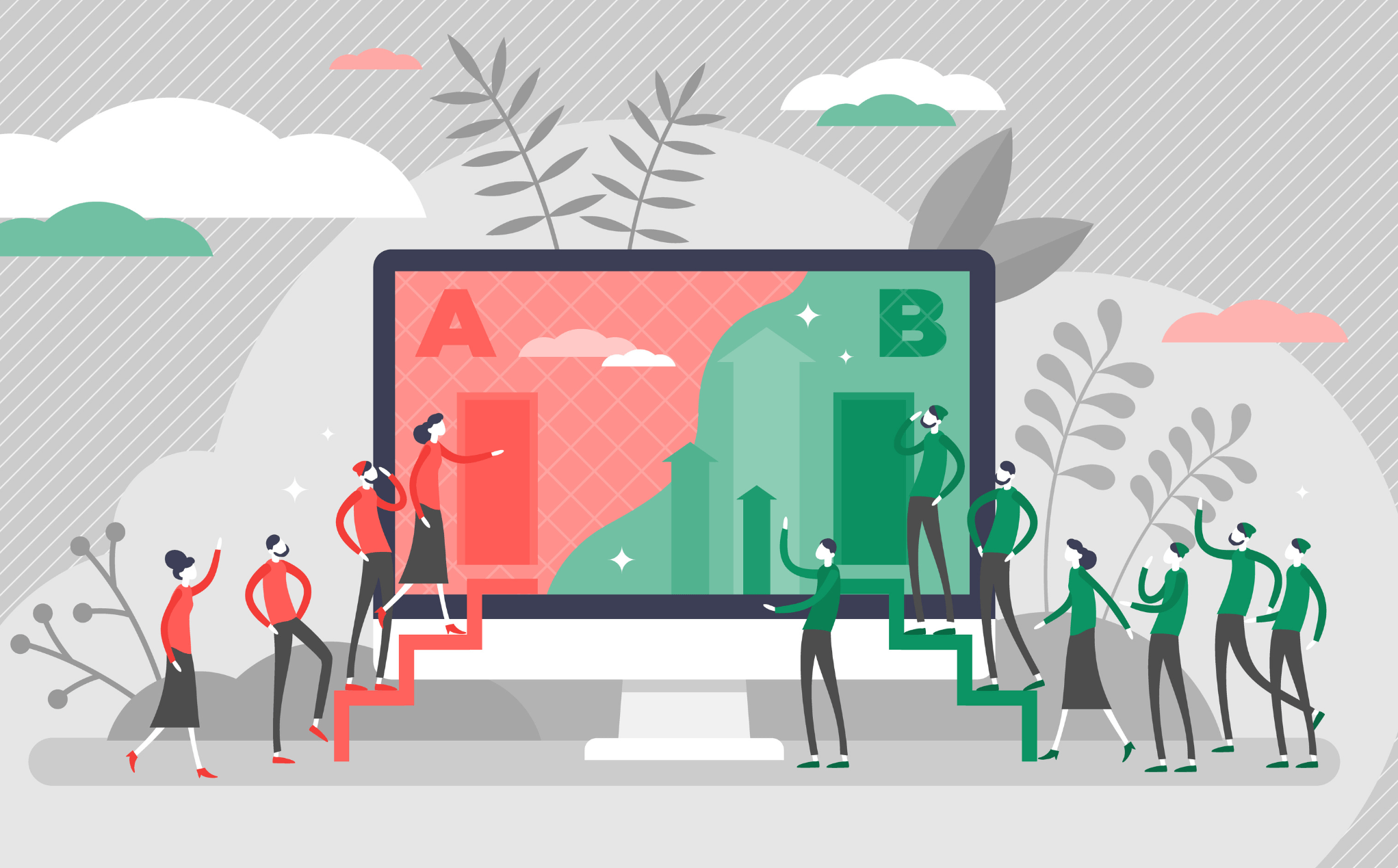 Create accurate and well-informed consumer personas by basing your representations on real-time data. Start by researching, leveraging surveys, and interviewing current customers, leads, and users outside your database who look similar to your target audience. 
You can also pull out data on what you know about the average e-commerce buyer and their motivations and challenges.  
Step # 2: Fill in Your Persona's Basic Demographic Information
Focus on collecting and creating demographic data for your personas during your research. Narrow in on details, such as:
Location –

Identify where your target audience lives 

Age –

Determine your target market's general age range

Gender –

What gender prefers using your product or service? 

Interests –

Consider your target audience's interests and hobbies 

Job Title –

What's the buyer's field of work and job title? 

Income-

Learn your buyer persona's income range and purchasing power

Relationship Status –

Identify whether your target market is single or married

Language –

What languages does your buyer persona speak?

Favorite Websites –

Determine what websites your target market uses.

Buying Motivations –

What is the primary reason buyers choose your products?

Buying Concerns –

What barriers do your buyers face when purchasing your products or services?
With these objectives, you can determine your ideal customers' needs, wants, and interests. 
Step # 3: Determine Psychographics
Apart from demographic data, it's essential to learn your target audience's psychographics data. It includes:
Goals

Pain points

Values

Mission 
It helps you determine why customers visit your website, what causes them to click off, and ways you can enhance the experience. 
Step # 4: Identify Customer Goals and Pain Points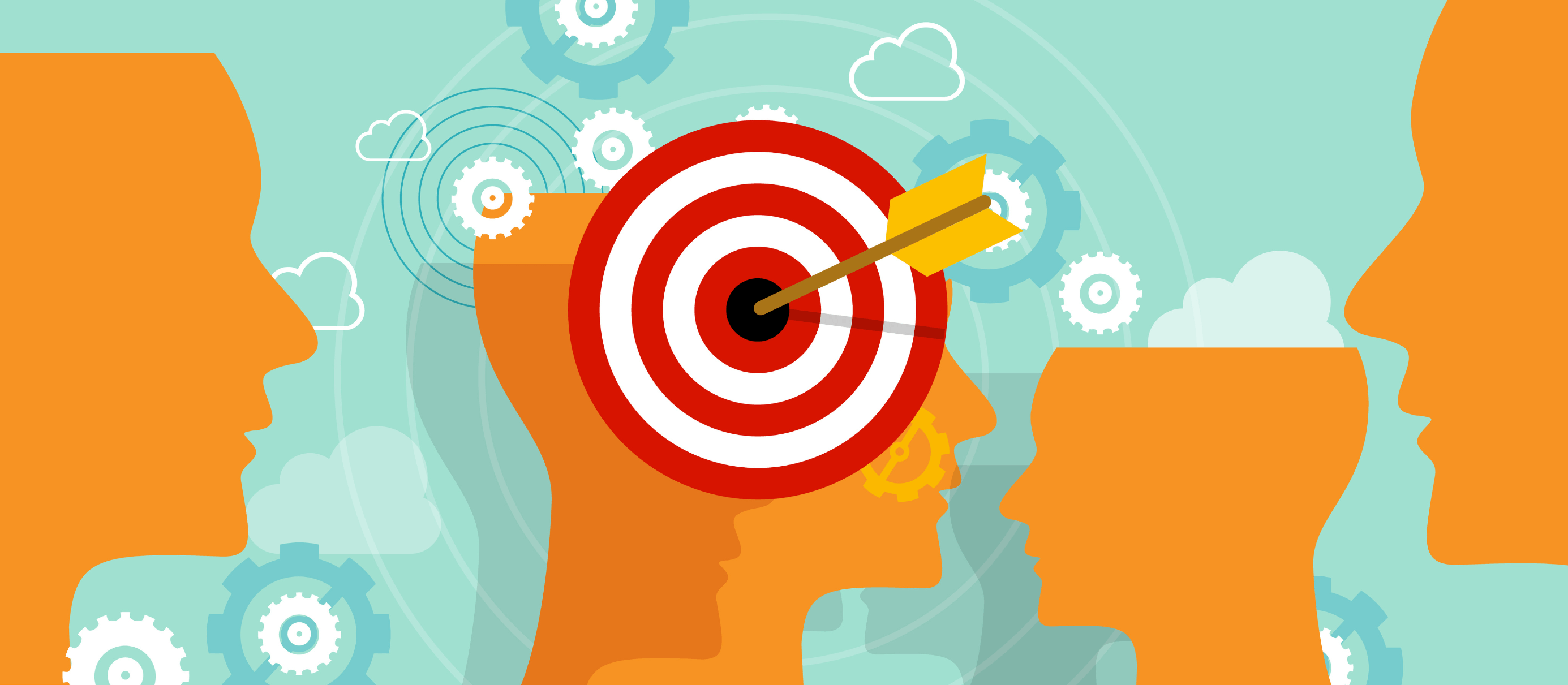 You can increase conversions and grow sales by learning your target audience's goals and pain points. Your buyer's needs and challenges might vary depending on your products and service. 
You can ask yourself several questions to determine their goals and pain points:
What motivates them?

What do they want to achieve?

What hassles do your potential customers face?

What obstacles do they face when reaching their goals?
Your sales team and customer departments can help answer these queries, but you can also engage in social listening and sentiment analysis to learn more.
Step # 5: Understand How You Can Help
Once you understand your customers' goals and struggles, it's time to start brainstorming ways you can help. For this, you need to go beyond the only listing product or service features and begin analyzing the benefits of your item. 
A feature indicates what your product does, whereas the benefit shows how your product/service helps the customer. The harsh truth is that customers don't care about your product unless it makes their life easier. 
Determine your audience's obstacles and goals and consider where they are in their buying journey. With this data, you can identify how you can help them in the simplest, most effective way.
Step # 6: Find Out Preferred Social Channels 
If you want to succeed online and use buyer personas to grow sales, you need to determine the right customers with the perfect sales copy on the ideal channels. 
Consider where your target audience spends time online, particularly their preferred social media and the content they enjoy. Besides this, determine what your competitors are doing to capture your target market. 
Step # 7: Complete Your Buyer Personas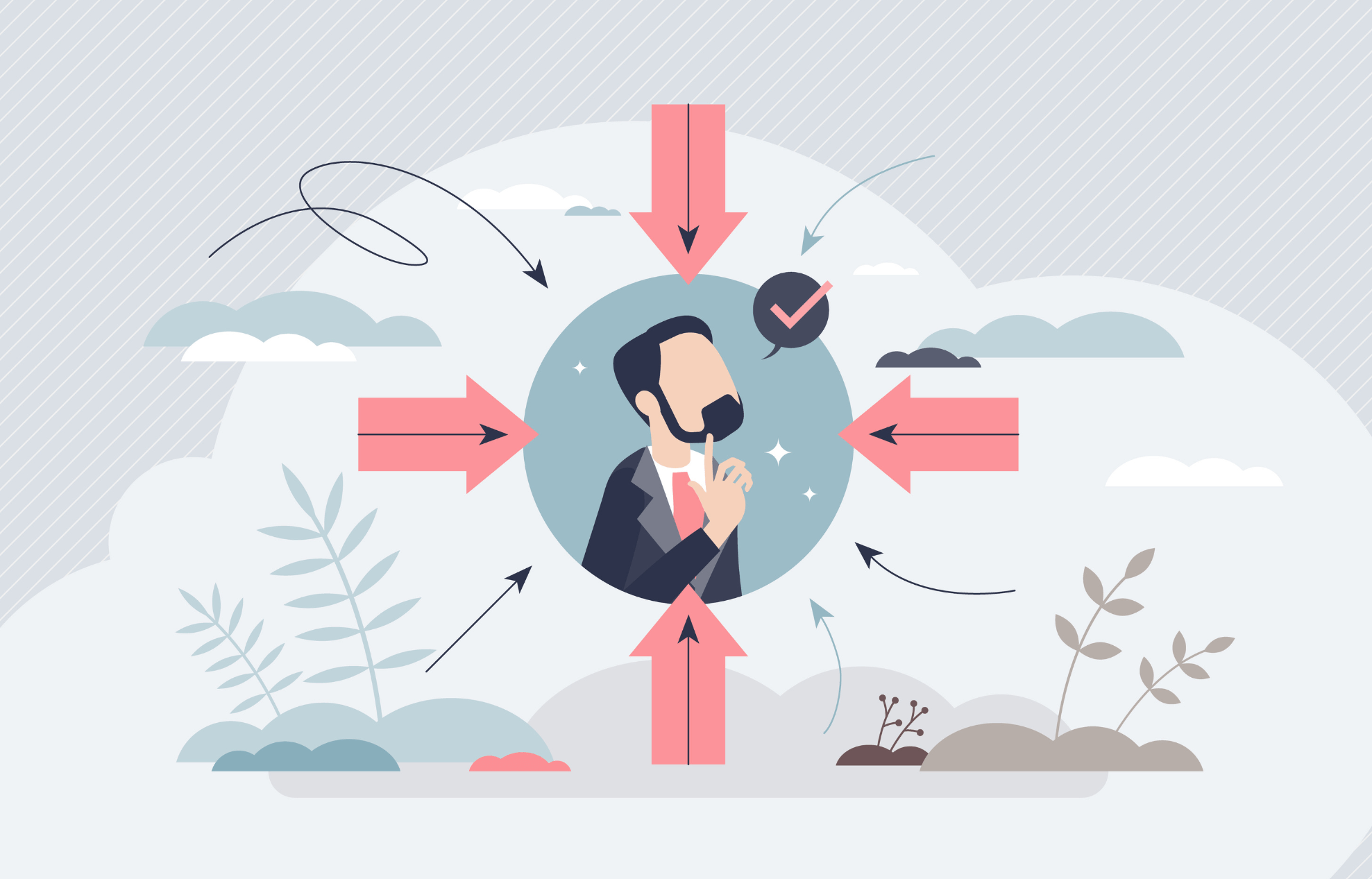 After researching your target customer, it's time to start looking for common characteristics to create your unique personas. You can refer to and speak to your target market with this customer persona. 
Give your personas a name, a home, a job title, and other defining attributes. As a result, you can connect your products to the customer's needs and help them achieve their goals. For instance, here's what your customer persona might look like:
She's 35 years old

She has two kids, aged 1 and 3

She lives in Los Angeles

She works at an Architecture firm

She loves yoga

She enjoys watching documentaries 

She always needs to keep up with the latest trends and is always on the go
Bonus: Help Sales Team Prepare for Conversations with Your Buyer Persona 
The best buyer personas include quotes from your interviews and data by listening to customers' pain points. As a result, you can learn your target market's concerns, needs, and desires. 
Furthermore, with this data, you can create a list of objections your target audience might raise and barriers they might face. It ensures your sales team is 100% prepared to address the lead's inquiries during these conversations.
Buyer Persona Examples
VP of HR 
Diane's company invests millions of dollars in employee happiness each year. Yet, every time she visits Glassdoor, she greets a sea of unhappy reviews. Every two weeks, Diane wants HR to poll each employee. She wants staff members to give anonymous feedback on the go using their phones.
On-the-go
Although Owen enjoys being outside, he doesn't particularly enjoy doing sports. Although he is on a tight budget, Owen doesn't hesitate to purchase high-quality, long-lasting hiking equipment. He looks to reviews, influencers, and blog postings for unbiased advice regarding the best tools.
Operations Manager
We can see Fred's personality and the challenges he faces in this B2B character from Buffer. The objectives, ideals, and challenges that Fred experiences are well-expressed in this persona. You may narrow down your messaging and general appeal by using these questions.
How to Create a Buyer Persona for My Business?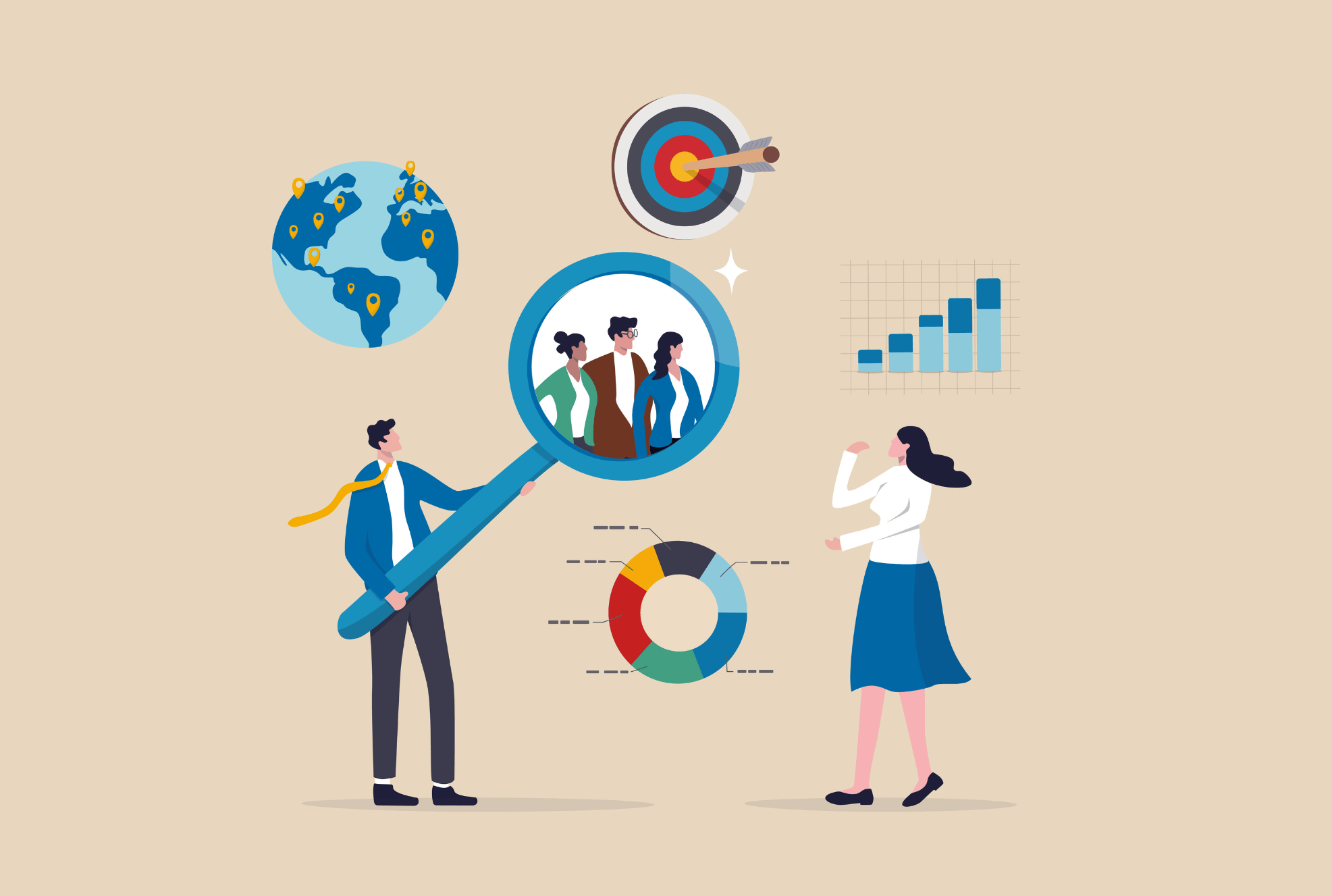 It's not enough to download a template and fill it out to create a buyer persona. It involves conversing with and comprehending the opinions of actual people. The more authentic your buyer personas appear to your sales and marketing teams, the more they will be able to customize their efforts to your clients' needs. Here's how to create a buyer's persona. 
Identifying customer's pain points
You may better personalize your marketing and sales activities to serve your clients in their everyday lives by understanding the goals and issues of your customers. Your teams will be better able to service your customers the more authentically your consumer personas feel.
Speak with Your Clients
The ability to better understand buyer personas is essential for sales and marketing teams to focus their efforts on supporting clients in their everyday lives. Create a list of people you want your sales and marketing team to work with in a free-writing exercise.
Organize your information
It's time to arrange all the data you've gathered about your clients if you've been working on developing a buyer persona. If your personas appear more genuine to your sales and marketing teams, they will be better able to tailor their initiatives to serve your clients in real-world situations.
Create a Complete Profile to Work With
Your sales and marketing teams will be more able to customize their initiatives to support your clients in real-life situations the more realistic your buyer personas feel to them. Try a free-writing exercise and jot down all the information you can remember about this consumer persona.
What About "Negative" Buyer Personas?
A negative persona is a fictional representation of your less-than-ideal consumers. When developing messaging, content, and other moves, marketing teams use them to figure out people to avoid conversation. Creating these can help you fine-tune your marketing plan.
Conclusion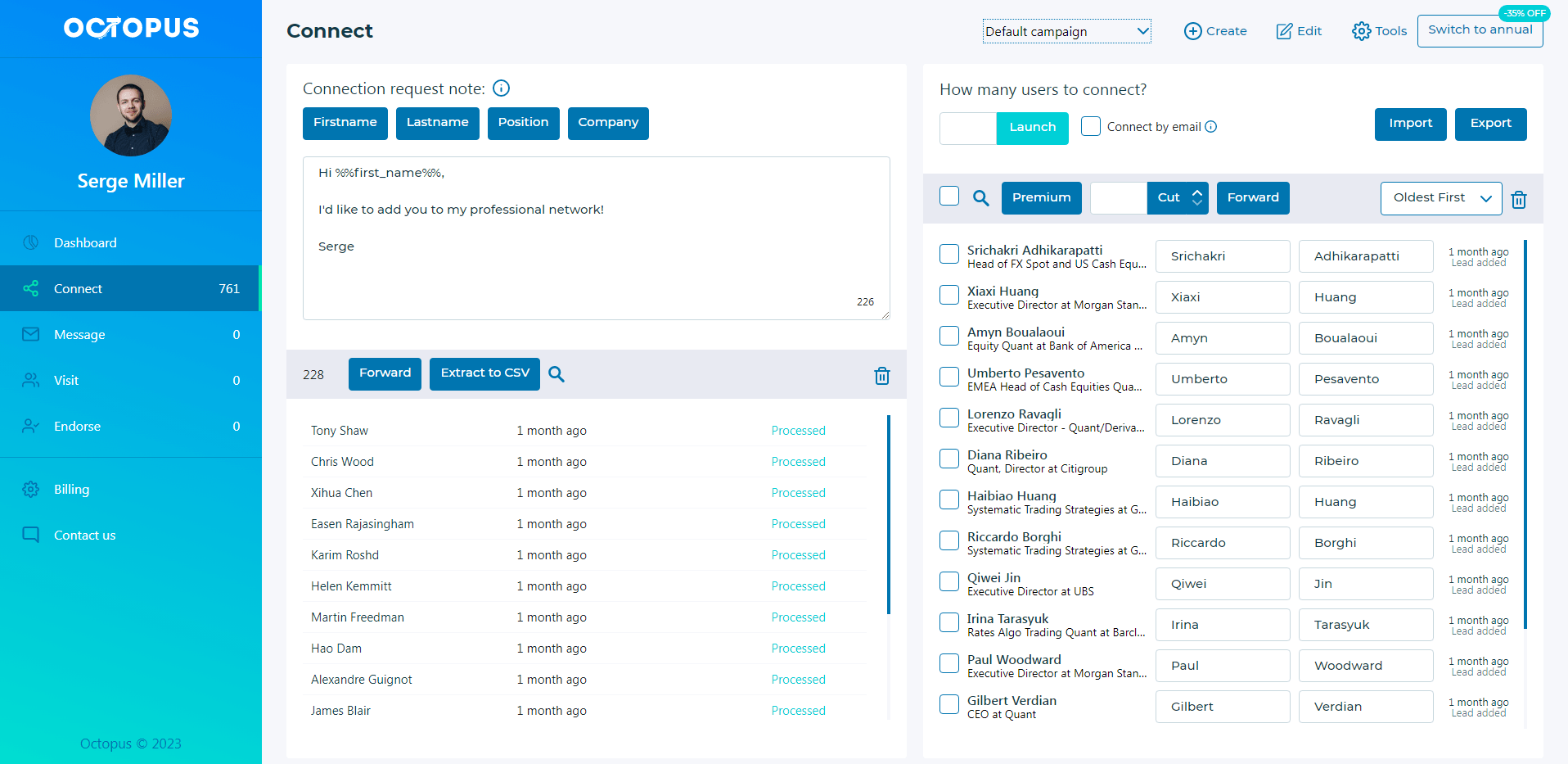 With the aid of buyer personas, you may gain insider knowledge of how your most qualified prospects operate. You are well-versed in these personas' preferences for social networking sites, communication style, and professional aspirations, and you can use this knowledge to your and their advantage. 
By developing buyer personas, you can guarantee that everyone on your team knows the best ways to identify, serve, and interact with your target customers. It will help you expand your audience, enhance conversions, and foster customer loyalty. Octopus CRM is an excellent LinkedIn automation tool that can help you optimize your profile and run successful campaigns.
Related article: Why You Need Octopus CRM for Small Businesses