Lead generation is of utmost importance to your company as a business owner. The growth of your organization and increase in sales depends on your ability to identify engaged people who will benefit from your product and encourage them to complete the sales journey.
Why? Because without spotting prospects, your company will miss opportunities to convert leads into revenue-generating customers. In contrast, the greater the number of qualified leads you generate, the better your chances of success.
So, how do you grow your leads? You discover the top sales lead sources outside of LinkedIn and then grab the attention of your target audience. Here are the top twenty-eight ways to find qualified leads:
What is a Lead?
Before diving into finding leads, let's go over the basics. A lead is any viewer interested in your company or its product/service. Leads have the potential to transform into loyal customers and, thus, need to be nurtured through the sales pipeline. Your prospect may demonstrate their interest in various ways, including visiting your website, signing up for your newsletter, filling out a form, etc.
In the world of inbound marketing, a lead is an individual who initiates contact with your business. Most marketers rely on multiple channels to attract leads and boost their conversion rates, including:
Email

Landing Pages

Paid Ads

Social Media

SEO
Understanding Lead Generation
People and companies that indicate interest in your product or service are leads. While it's essential to have customers interested in what you are selling, the leads won't mean much if you can't convert them into paying consumers.
So, lead generation involves attracting potential customers and nurturing them through the sales funnel to convert them from viewers to revenue-generating buyers. Lead generation is in various forms, but all strategies demonstrate how your product or service is the perfect answer to customers' pain points.
What are the Two Types of Lead Generation Approaches?
The lead generation process starts with identifying which audience you cater to. After that, you need to determine how you will reach prospects:
Inbound Marketing
Inbound marketing involves capturing your ideal customer by creating content that matches their needs. You engage customers through content that interests them and addresses their challenges and likes.
Outbound Marketing
Outbound marketing involves contacting potential customers to generate interest in your service or product. You can achieve this through direct emails, cold calling, T.V., billboards, newspaper advertisements, radio, and magazines.
Why Should I Refresh My Lead Generation Strategies
Attracting leads is critical for any business to generate revenue and succeed. Most companies will lack sales and a loyal consumer base necessary to grow and expand without qualified leads.
Since today's consumers are fickle, companies must create in-depth strategies to attract and engage their target audience. Over 92% of customers admit they aren't loyal customers. So, how do you captivate these buyers and prevent them from jumping to your competitors?
Simple: you can keep refreshing your lead generation strategy! Ensuring your lead generation is up-to-date can help attract new customers while maintaining old ones. According to research by Marketo Study, creating an effective lead generation strategy can help you earn over 133% more revenue than those without the right approach.
Related article: Why You Need Octopus CRM for Lead Generation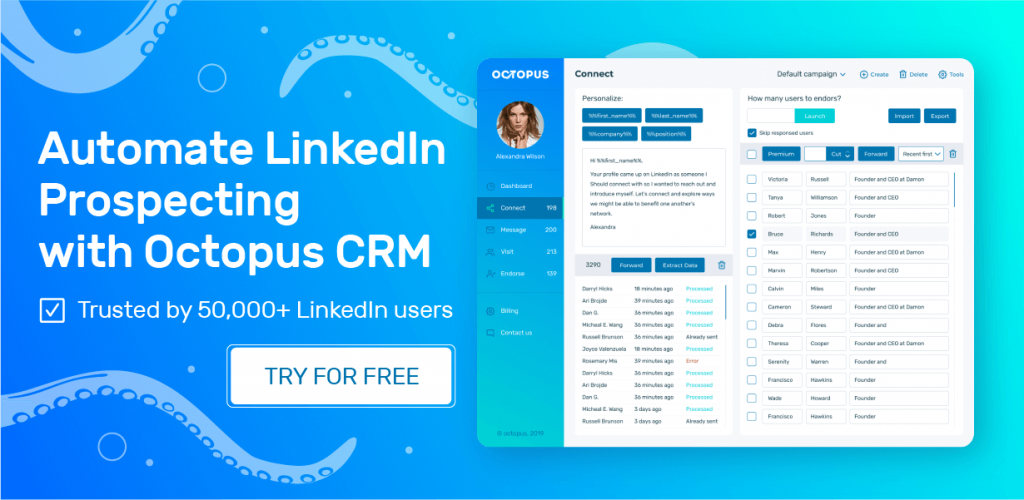 28 Places to Find Leads Besides LinkedIn
By now, we've covered how people attracting more leads and prospects can offer you a competitive edge and help boost revenue. So, the question is, where can you find the perfect leads?
You can easily find new prospects and potential customers for your business online or offline. You only need to focus on identifying your buyer and narrowing your audience. Here we discuss the twenty-eight best places you can find qualified leads:
Why is it Necessary to Find Leads Outside of LinkedIn?
LinkedIn is everyone's number 1 platform to generate qualified leads and grow their business, primarily because it generates leads 227% more effectively than Twitter and Facebook. However, instead of sticking to a single channel, you must look outside LinkedIn to gain better insights into your buyer persona.
Combining different approaches with LinkedIn can help businesses save time, maximize efforts, and ensure success. 
Related article: How Can Social Media Marketing Help Your Business
Here's how other sales lead sources can help you expand:
Google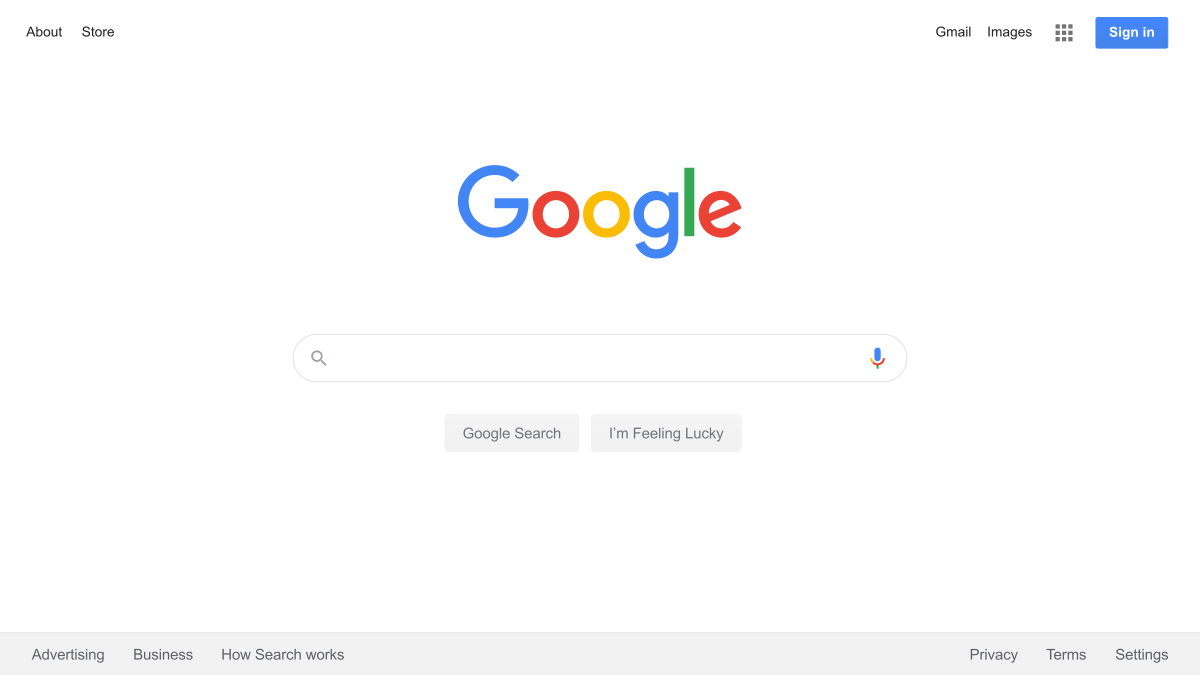 Every professional marketer knows that Google is critical for effective lead generation. In fact, research reveals that this search engine processes over 63,000 searches per second.
Knowing how to search for suitable operators and implementing an effective SEO strategy can help you find new prospects easily. Moreover, Google offers you various lead generation tools like Google Keywords and Google Adwords to laser focus on your target audience.
For instance, Google Adwords can help you get automatically discovered by your target market. On the other hand, the Google keywords planner tool can aid in ramping up your SEO strategy.
Facebook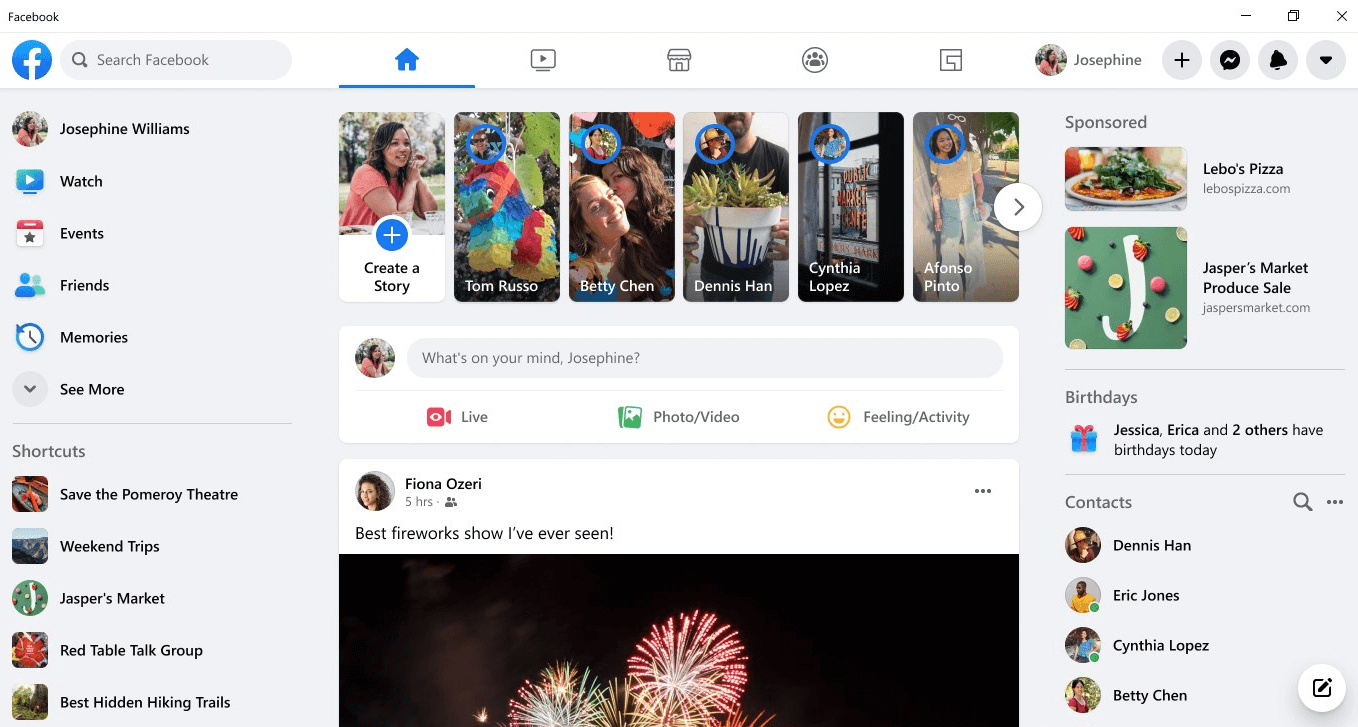 Although LinkedIn is a business-friendly platform, Facebook is more user-friendly. However, with over 2.934 billion active users, it's an untapped gold mine for companies seeking qualified leads and prospects.
Facebook helps you find your buyer persona through its niche groups. Once you find a couple of groups that align with your business, start joining them and wait for approval. After that, you can discover qualified sales leads by filtering relevant posts by keywords. The best part of using Facebook is finding your leads by entering your customers' pain points or goals.
Apart from joining Facebook groups, you can also leverage Facebook Ads to attract leads. Simply initiate a Facebook Ad Campaign to target your niche audience. You may even use retargeting ads that appear in your prospect's timeline if they abandoned your website after spending some time.
Consider engaging with customers in the comments, sending them an outreach email, or reminding them of your product to encourage them to purchase.
Twitter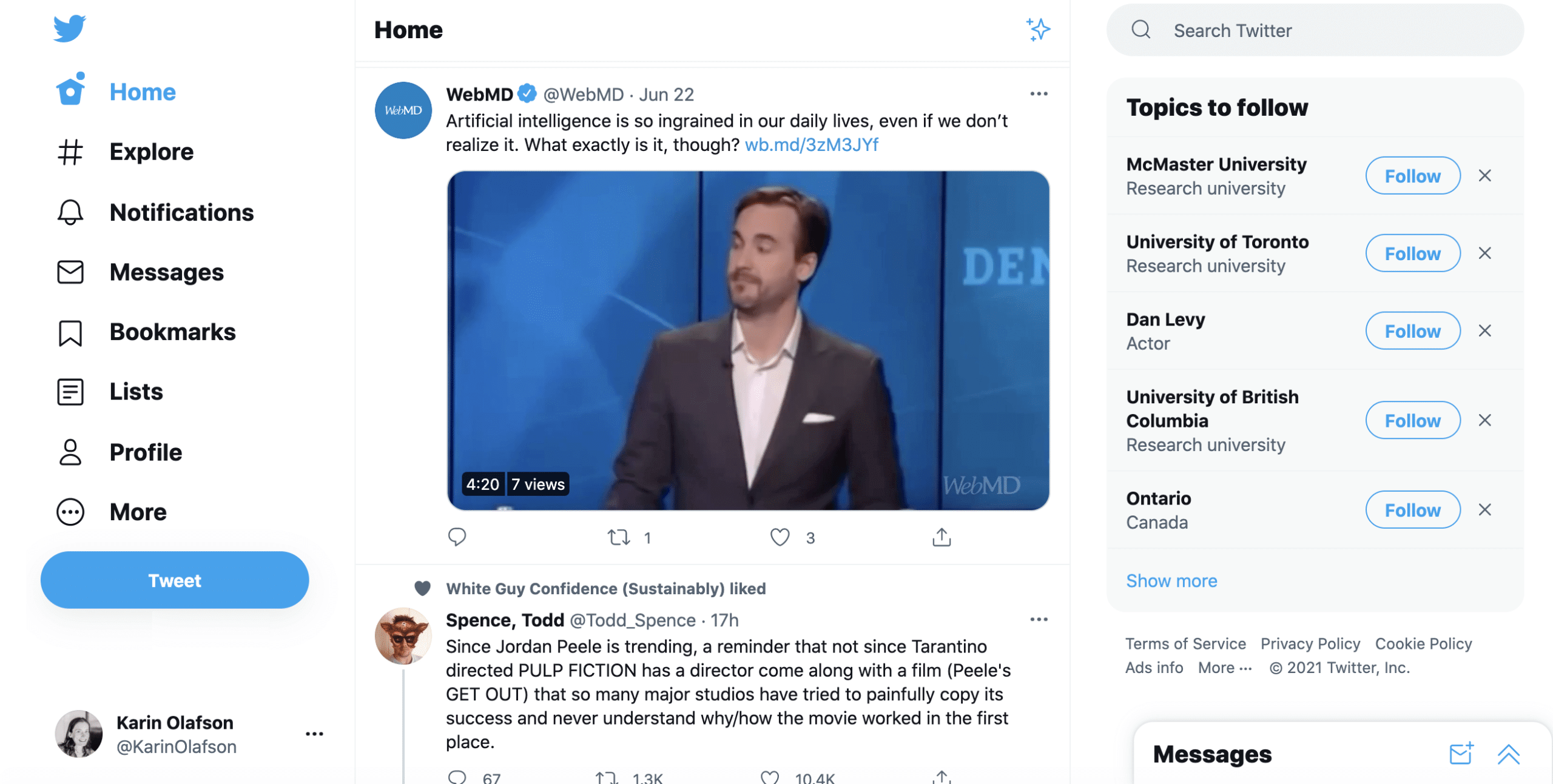 Twitter has over 396 million users worldwide. In addition, the platform notices over 206 million active users daily and 6000 tweets per second. Thus, it's evident that Twitter is thriving and is jam-packed with potential customers.
But that doesn't mean you should start pitching to the first Twitter subscriber you come across. Instead, shift your focus on identifying which people and tweets align with your business and its products. You can start narrowing your search by leveraging Twitter's advanced search queries.
Here's how you can access Twitter's advanced search menu: 
Navigate the "Search Filter" button by clicking on the "Search Box" located at the top of the page
Select the "Advanced Search" button and enter relevant keywords to find your target audience
Furthermore, you must also follow similar companies to stay updated with the latest information about your leads.
Pinterest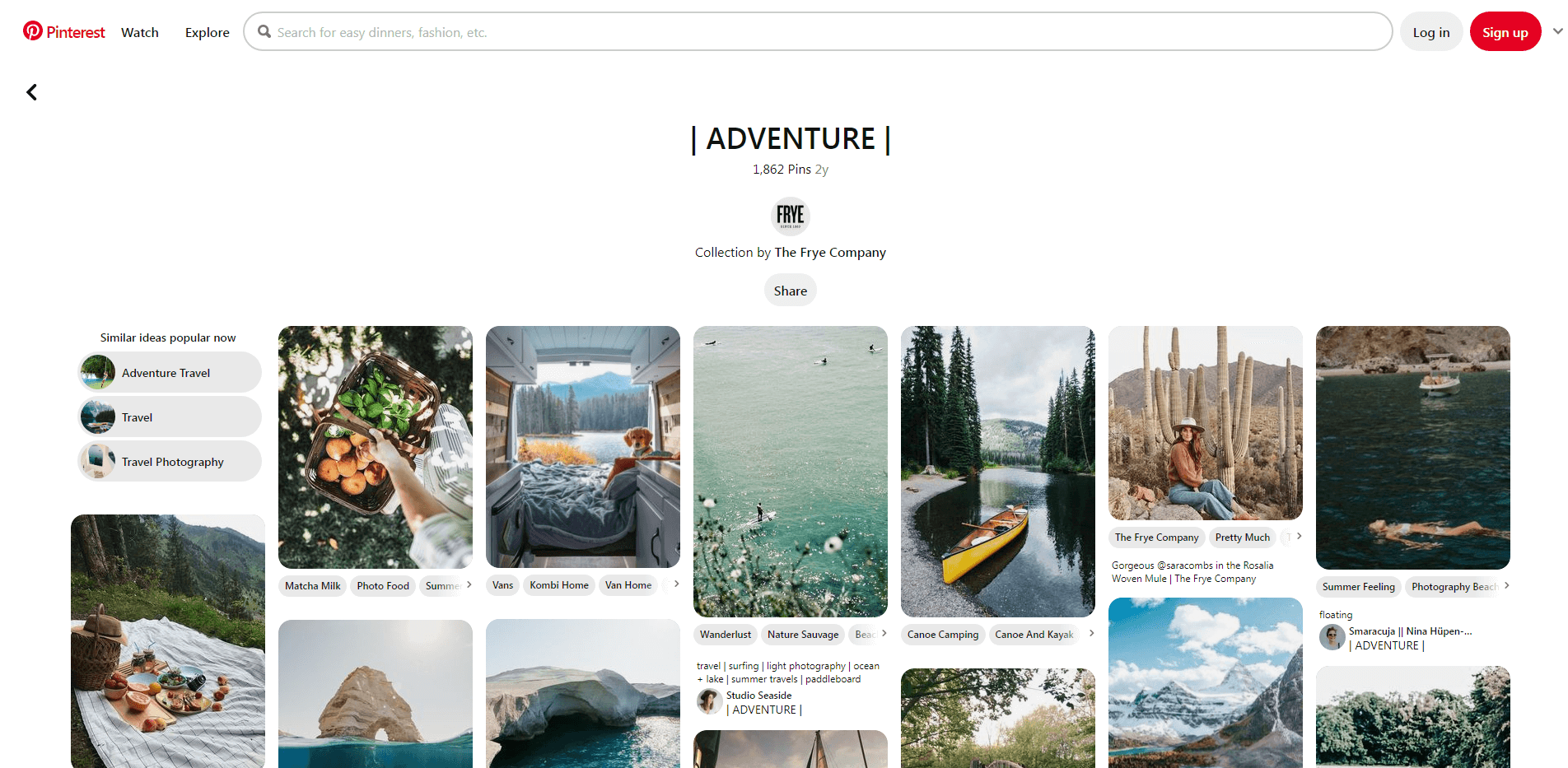 Similar to Facebook, Pinterest is a user-friendly social media platform. However, like Facebook, it boasts an importance in helping businesses generate leads and attract potential customers.
With over 433 million monthly active users, the platform allows you to unlock unique lead generation opportunities. It's also worth noting that Pinterest has a female-centric user base- 76.7% of monthly active users are female, and 15.3% are male.
Furthermore, the platform is prevalent among 25 to 34 years-old people and millennials with a high annual household income. Now that you know Pinterest's primary audience, it's time to supercharge your marketing strategy to captivate prospects and leads. You may also leverage tags and sharing features to discover potential customers.
Here's a bonus tip: 86.2% of Pinterest users are also on Instagram so you can target your ideal customer on multiple channels.
Instagram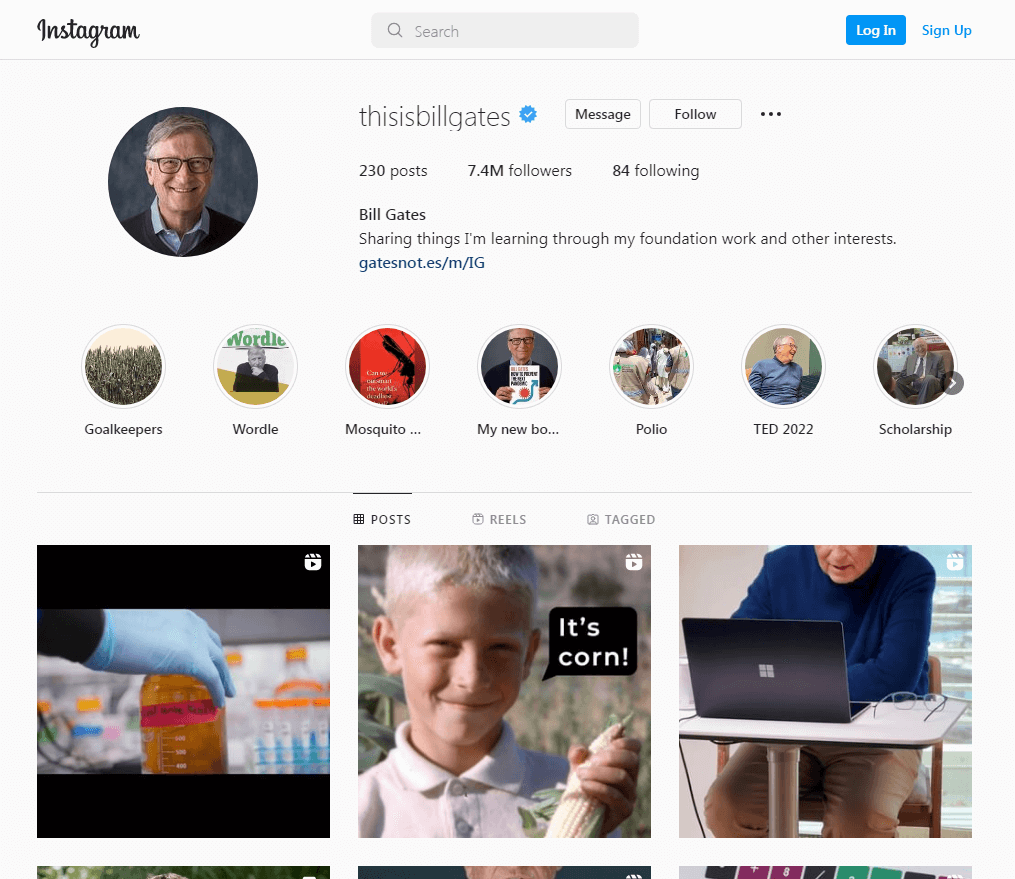 With over 1 billion MAUs, it's no surprise that business owners use Instagram to attract new leads. In addition, the average Insta user spends 58 minutes per day scrolling through feeds, engaging with posts, and watching stories, and over 90% follow at least one brand.  
So, Instagram provides you with more than one advertising opportunity. Plus, 80% of Insta users admit that this platform is critical in decision-making. Leveraging the right lead generation tactics, such as crafting a compelling profile and including a CTA button, can help capture prospects.
Furthermore, you can use Instagram ads by navigating the "Ads Manager" button and choosing "Lead Generation" as your objective. But remember, you must have a business account to create an Insta Ad Campaign. Lastly, incorporate branded hashtags and share them with your customers to grow your customer base.
Job Search Websites
There are three reasons a company decides to hire:
There's an issue in their current process

A current employee is leaving the team

Their budget for the department increased
Regardless of why a company posts a job search, you should grab the opportunity to find your buyer persona. You can use advanced search filters to enter relevant keywords on Indeed or LinkedIn.
Slack
Although Slack is a communication tool, it can help businesses generate qualified leads and prospects. If leveraged correctly, this platform can act as a hub where you connect with influencers and like-minded professionals and share content. From there, they can showcase your content to their followers.
In addition, Slack helps streamline your company's communication by making it easy for supervisors to track whether subordinates are performing their tasks. The tool also boasts innovative in-built bots to keep you up-to-date with your tasks by sending reminders.
Email Lists
Research reveals that two-thirds of subscribers prefer receiving branded emails once a week. Moreover, 87% of marketers use email as their top organic distribution channel, and 31% consider it the best way to nurture leads.
Thus, building a high-quality email list is a highly lucrative opportunity for B2B and B2C marketers. Plus, it's super easy to attract leads and prospects with an email list. You can leverage your existing database to discover a bigger audience.
Since you already know your niche audience, you only have to use paid advertising tools to target potential customers that fit your ideal buyer persona. Focus on targeting prospects that are most profitable for your business.
Related article: The Ultimate Follow Up Sales Email Guide
Former Clients
Reconnect with inactive accounts or discover similar clients to determine whether they're open to new ideas. You can also find unclaimed former clients to grow your sales.  
Business and Sales Intelligence Tools
Using business and sales intelligence tools like Hoovers, Winmo, Datanyze, etc., can help you hunt down prospects and leads. The best way to pinpoint the right business intelligence tool is to conduct an online search for "sales intelligence tools for ____."
Be creative with how you leverage intelligence tools. For instance, you can use them to discover Industry Associations or Certified companies in specific categories. You can also find speakers, sponsors, and participants that can transform into profit-generating customers.
Discord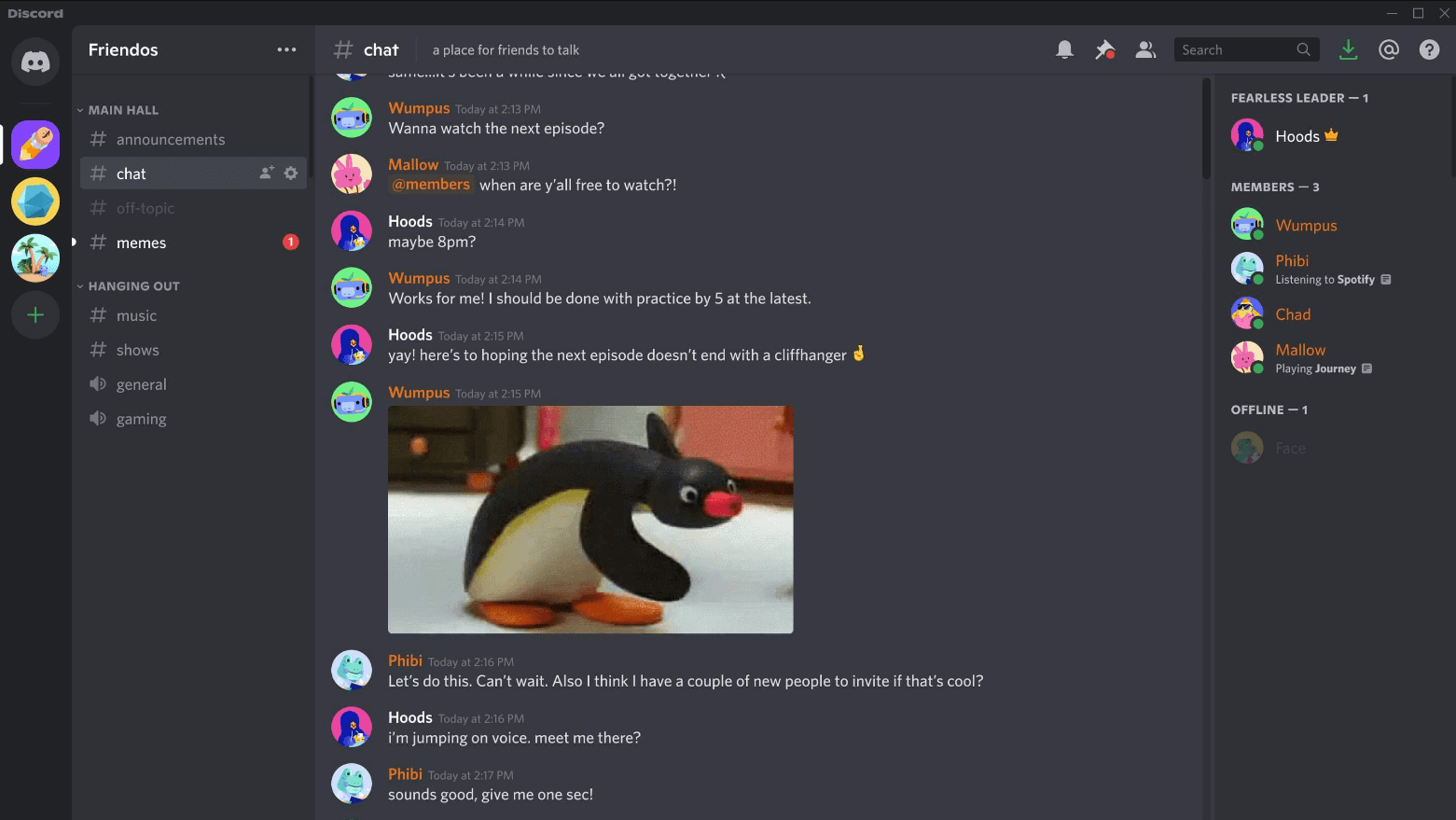 Discord is a unique and effective tool for attracting leads and prospects. The platform allows users to communicate with each other through text or voice chat.
Unlike Slack, the creators created this communication tool as an informal place where people could connect with their friends or play multiplayer online games. However, Discord soon transformed into the perfect place for people worldwide to share their experiences, stories, and opinions on different topics. As a result, hundreds and thousands of "servers," i.e., groups, emerged. Thus, you provide businesses with the perfect opportunity to discover prospects and grow sales.
Medium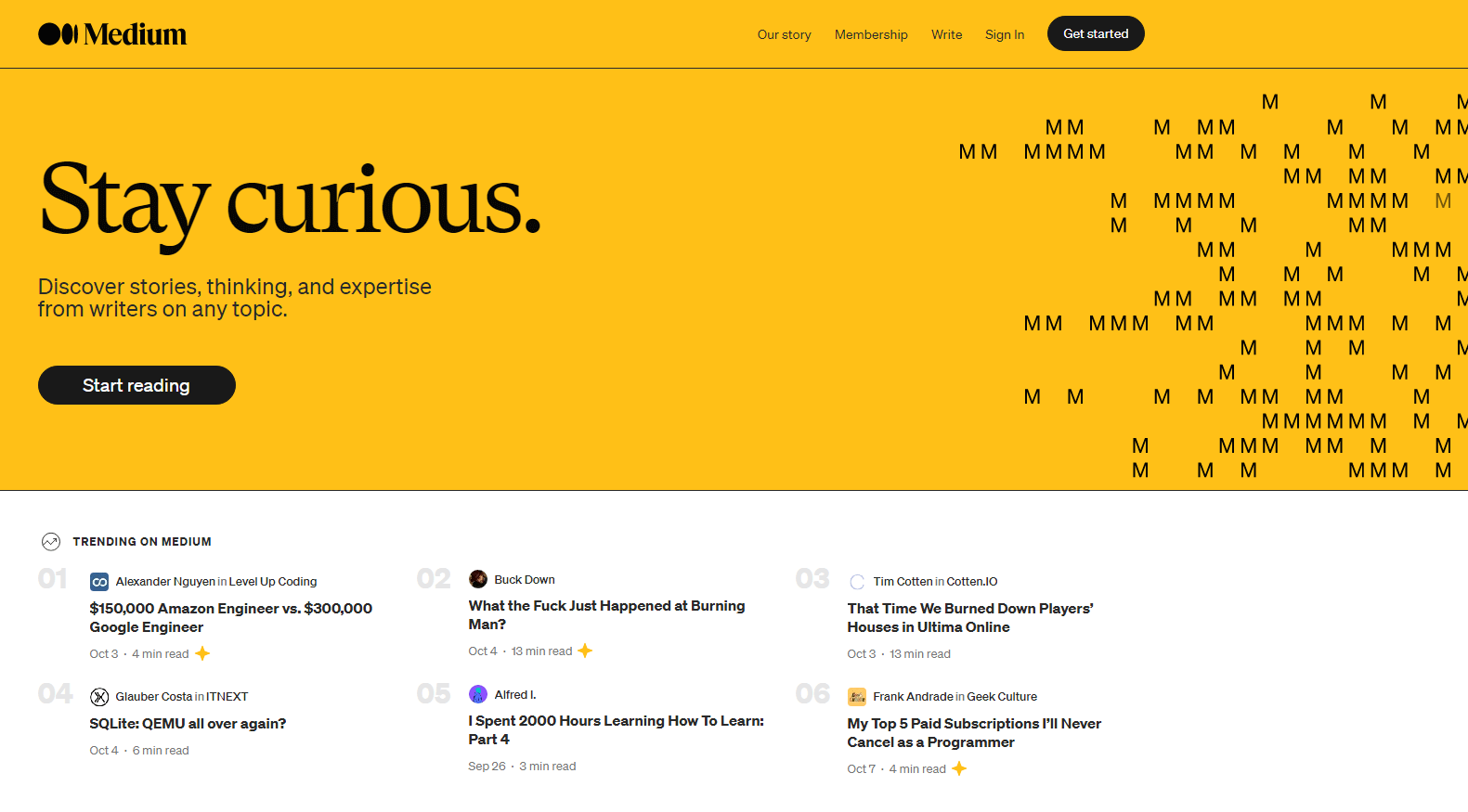 Medium is a growing online publishing platform where thousands of people share their thoughts, ideas, and stories worldwide. The blogging platform has over 100 million readers and 175,000 writers who are journalists, thought-leaders, professionals, and experts.
Therefore, the platform offers you a massive pool of sales leads and prospects. The best part? Using Medium is easy. Once you enter a relevant keyword in the search bar, the platform provides you with articles you can enjoy browsing.
YouTube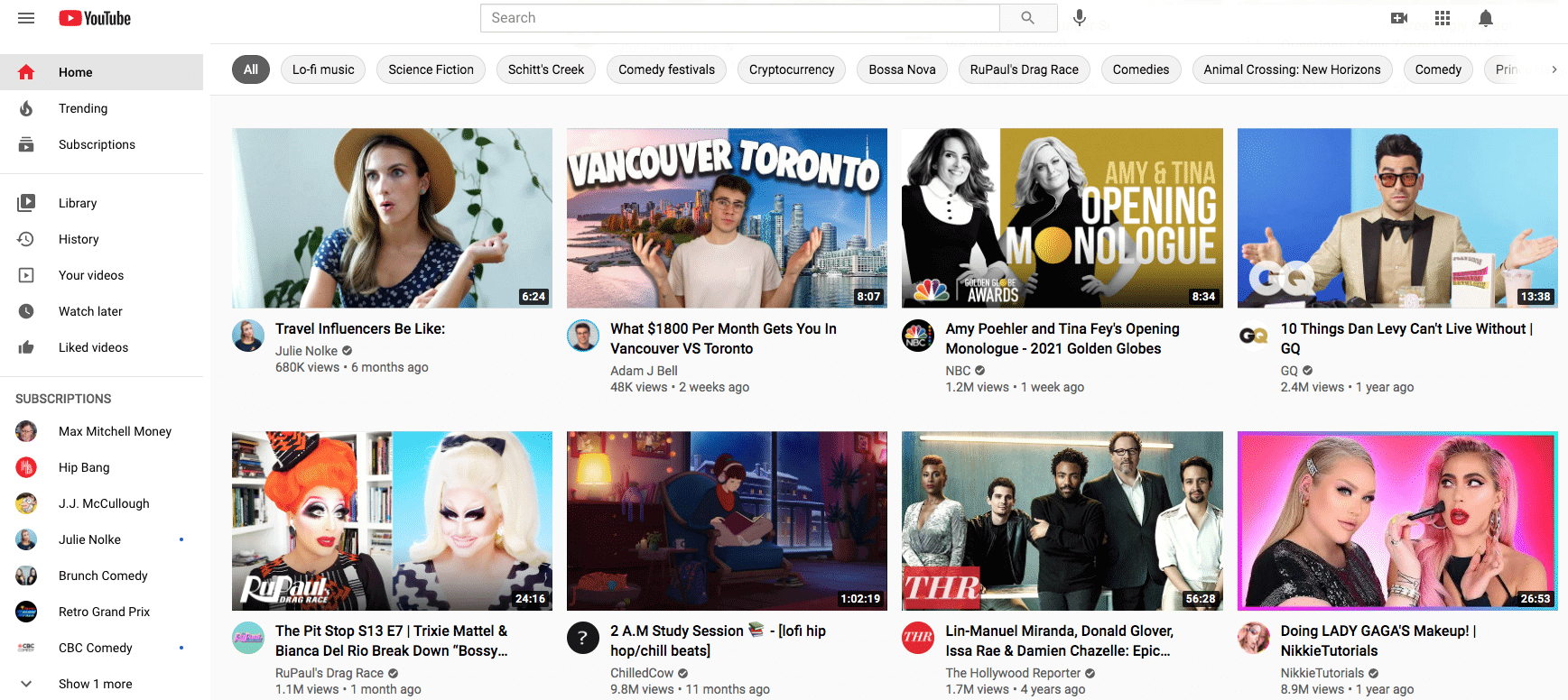 YouTube is an underused yet excellent platform for lead generation and prospecting. The fact is that it's more than a video hosting platform; it's a search engine.
A bonus of using YouTube is that your content continues to attract viewers for longer than other social media platforms. Plus, videos are a lot more engaging than long, complex paragraphs. In fact, research shows that 80% of Internet users prefer watching videos to reading a blog article. Moreover, 67% of people who watched a live stream purchased tickets to a relevant event.
So, create your YouTube channel, implement a killer marketing strategy, and start posting fun and informative videos to engage your niche audience. Moreover, analyze your comment section and ensure you regularly respond to your viewers.
You can also combine your YouTube sales lead strategy with LinkedIn. Simply find users with a full name and a profile picture and see their LinkedIn profile. After that, send them a personalized outreach message to connect with leads. 
Discussion Forums on the Internet
While internet forums are slowly disappearing, they still have the potential to help you find prospects, especially if it's a super-niche forum. If it centers on something you're selling, you're missing the perfect opportunity to grow your consumer base.
Unfortunately, most internet forums are saturated with irrelevant information. So, you'll have to be careful when scrolling forums. Instead of wasting your time, leverage the search option and type relevant keywords.
From there, you can respond to people in valuable threads. Remember, participating instead of being a mute spectator is the key to attracting prospects and leads from these forums.
Magazine Subscription Lists
Building magazine subscription lists are the perfect way of discovering leads and prospects. The bonus point of using these lists is that you can count on them being reliable because you'll know who subscribes to which type of magazine.
Thus, you can find more information about your prospects. For instance, if you're selling shampoo bottles, people who subscribe to hair care-related magazines will be more likely to purchase your products. 
Event and Trade Shows
Gatherings and events, particularly those related to your niche, are the perfect opportunity to foster new connections and showcase your product or service.
You can engage with potential customers one-on-one during events and trade shows and even encourage them to fill out registration forms. A bonus tip is to stay specific; you don't want to bug prospects with unnecessary questions.
Furthermore, try to write down every piece of information you learn about your leads and prospects.
Event Lists
Not a big fan of socializing? Well, there's good news! You don't need to visit physical events to connect with qualified leads and potential customers. You can quickly discover prospects by reading guest lists of an event.
Leverage official guest lists, social network RSVPs, etc., to find people attending the event and connect with them by sending an outreach email or via social media platforms.
Tumblr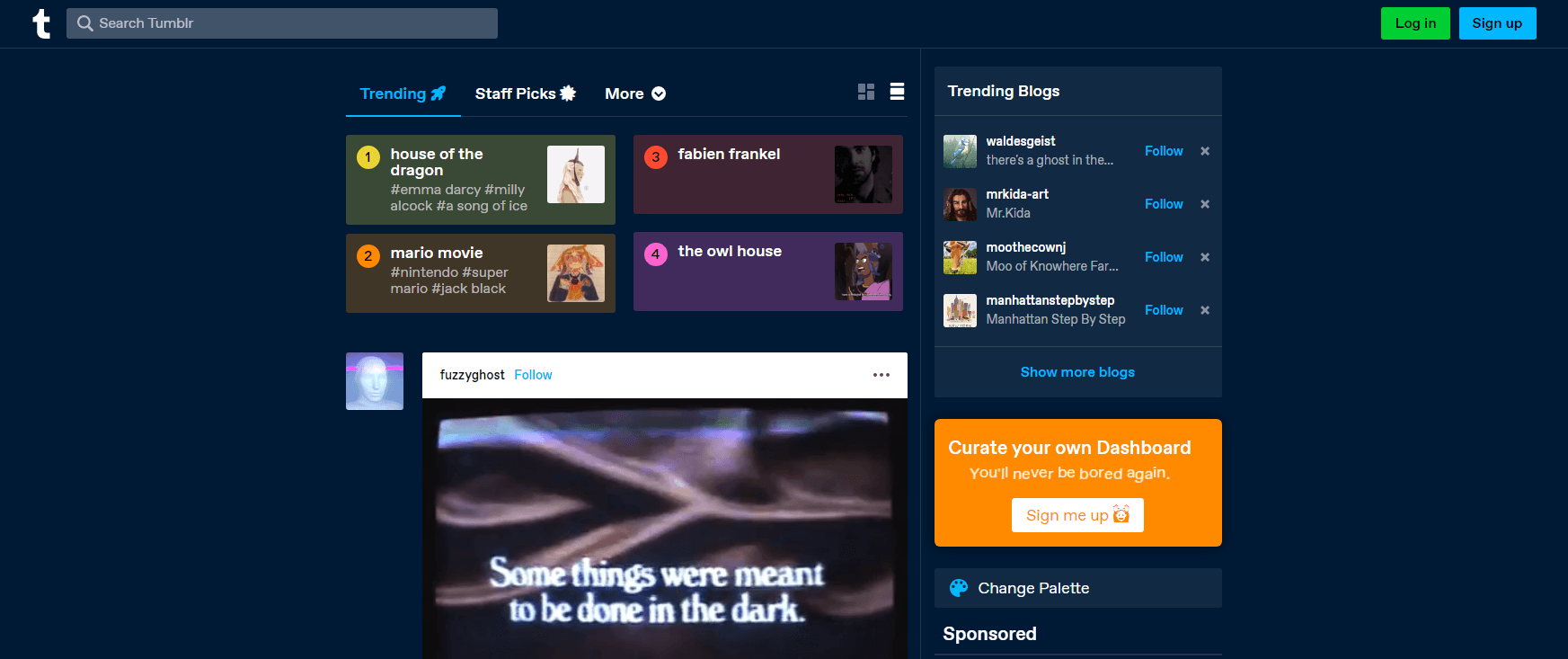 Despite boasting 472 million registered accounts, most businesses do not use Tumblr to generate leads and prospects. While you can't develop a serious business on this microblogging and social media platform, you can use it to discover people seeking products similar to your selling.
According to research, Tumblr is most popular among 18 to 29-year-olds. Moreover, 66% of all users are under 35, and 39% are below 25 years old. Thus, it's evident that Tumblr's patrons are mostly young and hip people. So, consider creating a Tumblr blog to engage with your target audience and generate qualified leads.
Webinars
Webinars are similar to offline events and involve people discussing specific products and services. So, you can use your Webinar to educate viewers about particular products/services or discuss something that interests your target audience.
In addition, you must make your Webinar landing page compelling, interactive, and action-driven. Most importantly, remember that Webinars are not the place to start pitching products. First, foster a deep relationship with your audience and transform them into loyal buyers.
Yelp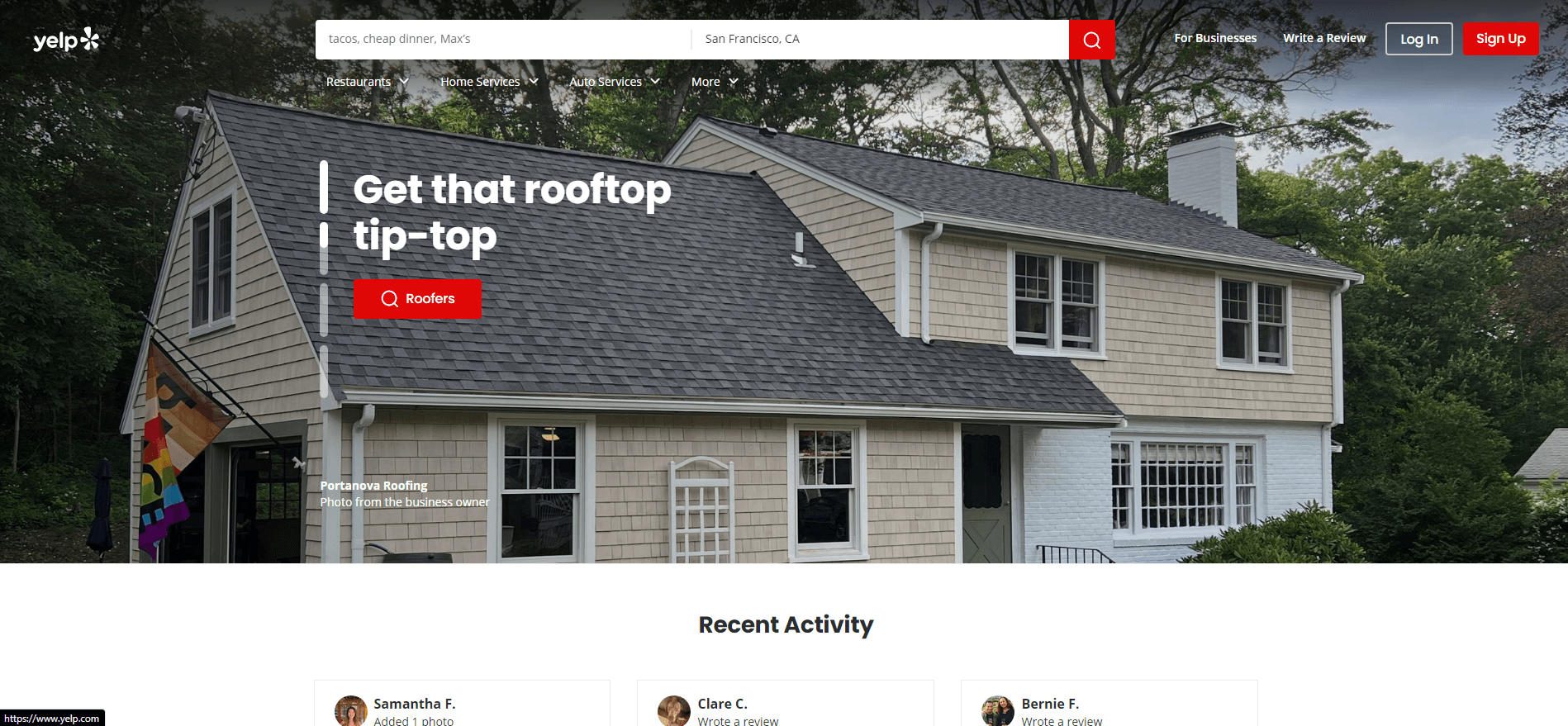 Yelp is the place where everyone turns to buy high-quality products and services from local businesses. So, it's the perfect opportunity to discover leads and grow your sales. In addition, optimizing your Yelp business page can boost your Google search ranking. Apart from honing your business listing, you must promote it on other platforms.
Another thing to remember on Yelp is that you should focus on accumulating positive reviews. The more positive your responses to your product/service, the more leads will choose your brand.
CityLocal101
Like forums, directories allow businesses to tap into an undiscovered pool of leads and prospects. CityLocal1010 is an excellent, well-reputed, and reliable directory to grow your sales.
The best part of leveraging this tool is that it's free and pretty easy to use. To maximize leads, you can enlist your business on CityLocal101 within seconds and showcase your product or service to local buyers.
Furthermore, the platform enlists the top competitive businesses, helps you find the best contractors, and sorts companies according to state and category.
Niche Platforms
Every organization is unique, and many niche businesses have buyer personas with specific jobs. Therefore, visiting platforms where you'd find your target audience is critical. 
For instance, if your target audience is freelance writers, you can find prospects on Upwork or Fiverr. On the flip side, Behance and Vimeo are perfect for businesses targeting videographers and graphic designers. But if you're seeking developers, Github is a better option.
Lastly, you can check out SoundCloud if you're selling music editing software and want to connect with music artists. Consider digging for some information on your sales leads to ensure you have a tangible reason to start a conversation.
SlideShare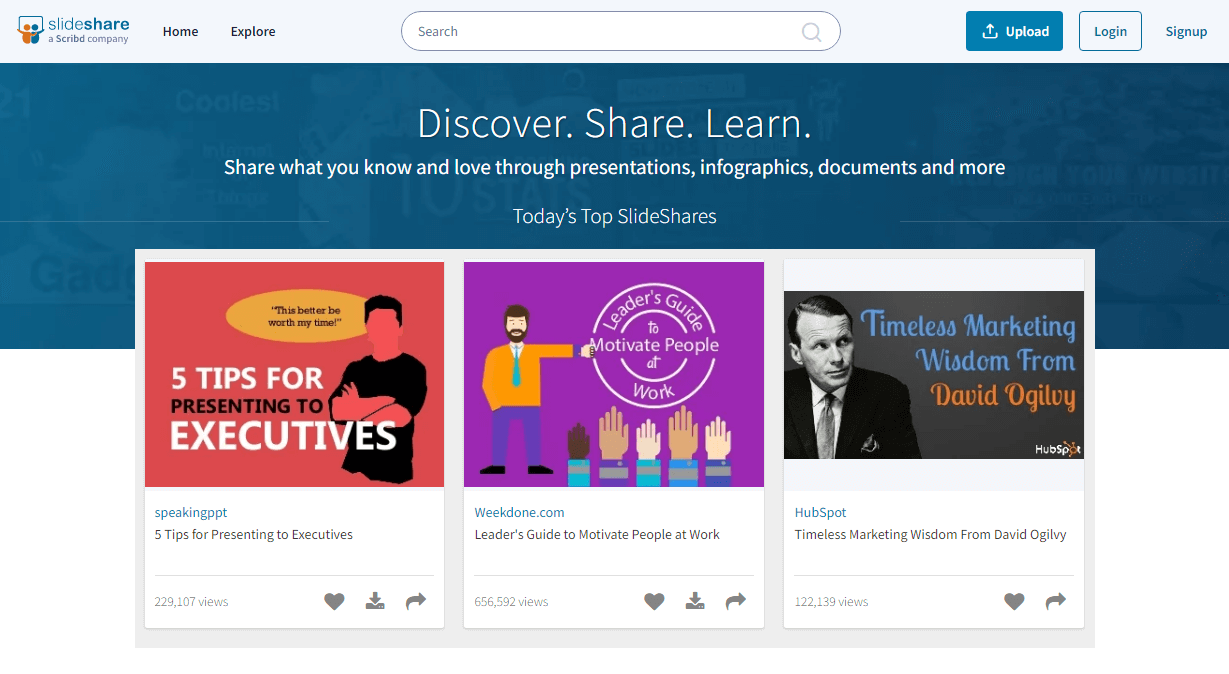 SlideShare comprises a massive content-sharing community. Thus, many businesses worldwide have started using it to attract potential customers and leads.
A plus point is that getting started is very easy: all you need is a captivating presentation. Ensure your presentation discusses a topic valuable to your target audience. Avoid jargon in your presentation; focus on keeping it simple and visually appealing.
Competitors
Analyze who your competitors are working with to discover new leads and prospects. Conduct in-depth research to identify who is active in the niche you're targeting. Also, tracking your competitors can help you stay up-to-date with industry trends.
Business Cards
Sometimes, rather than you finding the prospects, they find you. It brings us to the time without internet connections when business cards were the most reliable way to contact someone. However, business cards are still a critical way to get people.
The purpose of business cards is to have some value – everything should resonate with your brand, from its color codes to the content added. Therefore, you must think beyond your name, address, and phone number. Add valuable offers to your business cards. Moreover, pay attention to the business cards people give you and try to take advantage of that information.
Online LiveChat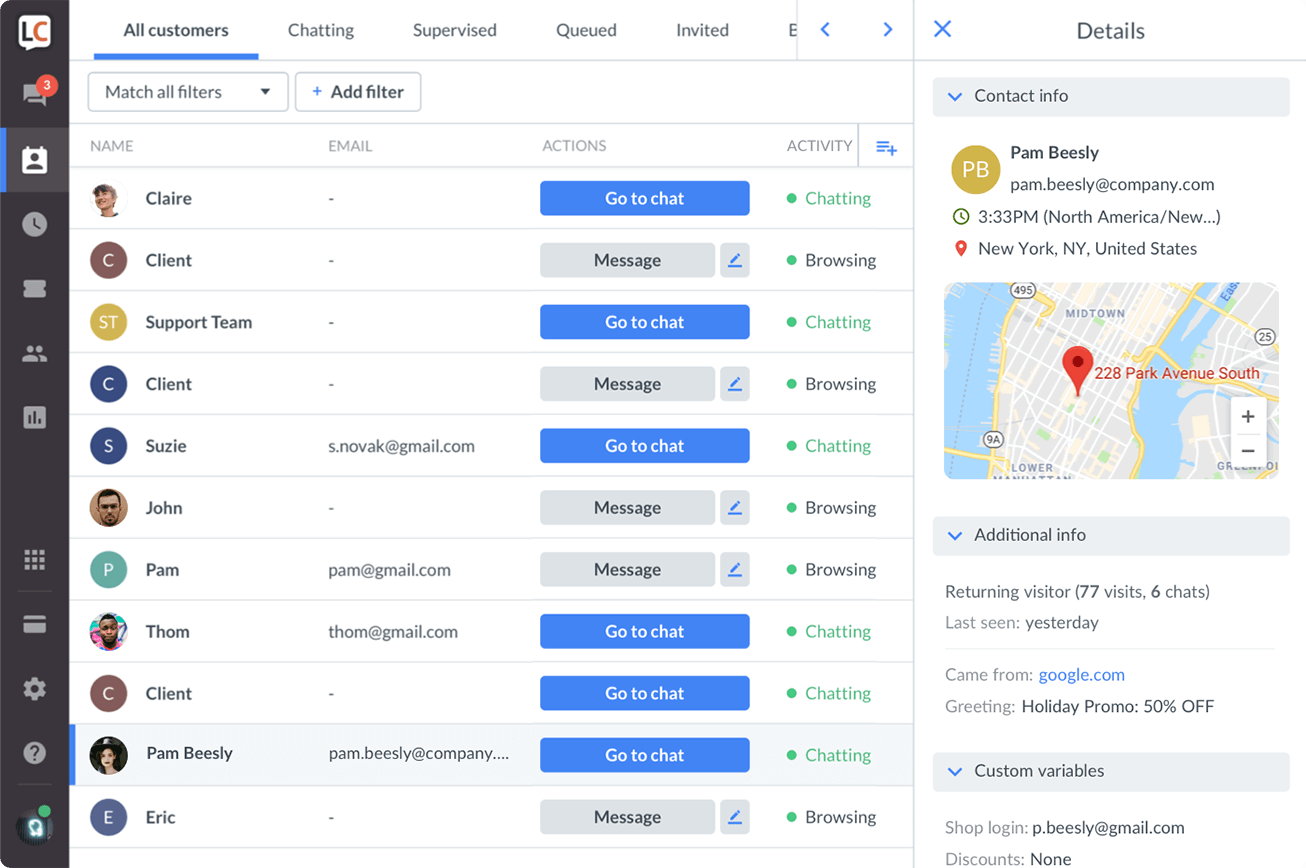 People like to talk about their needs. LiveChat allows them to get their point through to the representatives. However, it is up to the person to take notice and listen to what they say. It provides businesses to get closer to the audience without any hassle.
The statistics reveal that 42% of customers prefer communicating through live chat to email and social media. However, in today's face-paced world, businesses cannot expect their leads to waiting for extended hours to respond. However, LiveChat allows you to react quickly. The faster your company responds, the more chances you have to gain leads.
Connect with Companies that Have Funding
A great way to find your ICP is to look for companies that recently got funding. Since these companies have money to invest, ensure the company's objective is growth. Therefore, this should be in your mind for your outreach.
Moreover, to find such companies, you can use the following options:
use company data websites such as TechCrunch, Fundz, or Crunchbase to find information as you can filter data.

make connections with the person from the company that got funding and build a meaningful relationship that can turn into a long-term partnership.
Check Your Website's Community
Website communities are a great place to find sales leads. These communities will provide you with multiple topics to discuss, and you will come across many users. Moreover, these communities will let you look for users, see their publications and topics they follow, and connect with them directly. Therefore, they are an excellent way to connect to your target industry.
Related article: Best Social Media Automation Tools
Conclusion
The sales industry is constantly evolving. Therefore, we must keep discovering new ways to improve our outreach efforts. However, the only constant thing is to look after your leads and help them. It will help you make meaningful relationships and close deals.
Therefore, what is better than finding sales leads and gaining insights to have something to initiate a conversation that will later help in building meaningful relationships?
Finding perfect sales leads is crucial because it can make or break your outreach. So, you should find the right person or company for your business. Make sure you do the following when finding perfect sales leads:
Build an inbound strategy

Define your Buyer Persona and ICP

Create personalization document for Sales Leads
You will look for sales leads when you have the things mentioned above. Moreover, you can use tools, websites, databases, and communities to look for the perfect leads and information about them.