Wouldn't it be awesome if instead of going to the customers, they would come to you? That's essentially what an inbound marketing funnel is. You use bait that's attractive and appealing to fish and pull it once you've hooked them. In inbound marketing, you create quality content to attract customers naturally and then reel them in.
If you want to supercharge your inbound marketing sales funnel to grow your business and attract leads, this article is for you.
Here, we'll discuss:
What an inbound marketing funnel and strategy is

How you can use an inbound funnel for your business

What are the different stages of a B2B inbound marketing funnel

How inbound marketing is other from lead generation

And lastly, what are the various types of inbound funnels
Let's dive in!
What is an Inbound Marketing Funnel?
Inbound marketing funnels label leads depending on how appealing they find your offering. The inbound marketing funnel uses different titles based on how interesting a viewer sees your brand.
These labels include:
Strangers –

They are viewers who are unfamiliar with your brand and offering

Visitors –

When strangers take an interest in your brand, they click on your website to learn more. At this point, they turn into visitors

Leads –

Visitors that find your offering captivating will eventually provide you with their contact information

Customers –

After leads purchase a product or service from your website, they turn into customers

Promoters –

Buyers that enjoy your continued efforts to ensure they're satisfied with your product/service and company and have everything they need will tell their friends and family about it. Promoters are critical since buyers are

4x more likely to purchase

a product referred by a friend
What is an Inbound Marketing Strategy?
An inbound marketing funnel is a digital marketing strategy where businesses earn organic traffic by grabbing customers' attention throughout the purchasing journey. 
An inbound marketing strategy focuses on creating informative and valuable content that resonates with your target audience. Typically, inbound marketing strategies involve various forms of marketing – like content marketing, interactive content, SEO, social media, ebooks, and guides- to attract qualified leads.
Related article: Best LinkedIn Marketing Strategies For Your Business
Inbound Marketing Funnel Stages
An effective inbound marketing funnel includes three stages. Marketers use a specific digital tactic in each phase to guide visitors towards a purchase.
Here's what a typical marketing funnel looks like:
TOFU: Top of the Funnel –

Here, you address your target audience's pain point and educate them on the problem. Visitors at the top of the funnel are the least qualified leads

MOFU: Middle of the Funnel –

You help visitors understand the different solutions to their problems during this stage. Leads in the MOFU earn the label of 'shoppers.'

BOFU: Bottom of the Funnel –

These high-quality leads are ready to take action. You aim to position your brand as the ideal solution
Let's discuss the different stages of an inbound marketing funnel in detail:
TOFU – Attracting New Visitors
The top of the funnel stage focuses on driving traffic to your website by solving a problem, asking questions, or meeting a need.
To grab the attention of your ideal customer, follow these tactics:
Content Development
Creating and publishing informative and attention-grabbing content is critical for an effective inbound marketing strategy. Producing standout content that centers around your buyer persona can help enrapture your target audience and educate them about your brand.
Moreover, content that offers valuable insights and solutions to solve a customer's pain point or meet a goal helps your business flourish. You can create different content, such as ebooks, blog posts, video tutorials, listicles, case studies, and customer testimonials.
SEO
To allow your target audience to discover your brand, you must optimize your content with a stellar SEO strategy. Identifying and incorporating the right keywords in your content can drive organic traffic to your website.
You can start by utilizing keywords built around your products/services, your customer's challenges, and how your brand and its offerings can help them. Focusing on your SEO efforts can help rank your page higher in search engine results and improve the chances of customers finding your products.
Social Media Marketing
Social media marketing is a fantastic way of attracting new followers and meeting your customers where they are.
SMM offers insights on which channel you should use to connect with customers.
MOFU – Converting Your Audience
While TOFU content is excellent for driving traffic to your website, it's not helpful for closing sales or converting leads. MOFU content is for viewers who find your brand genuinely interesting. Thus, here you should offer high-quality to aid in their decision-making process.
Here's how you provide high-value information to convert viewers into leads:
Landing Pages
A compelling webpage persuades the reader to take the desired action, like downloading or signing up for content offers.
Forms
Every marketer asks for something in return for free, high-value content. It includes the visitor's contact data, including their name, phone number, and email address. Thus, businesses use forms to obtain a viewer's personal information while offering informative content.
CTA's
Call-to-actions are text or buttons that direct visitors to take a specific action. You tell the viewer what you want them to do, such as requesting a demo, downloading an ebook, or buying a product/service.
BOFU – Transforming Qualified Leads into Loyal Customers
Leads that reach BOFU are ready to make a purchase. They know their problem and understand the different options for solutions. The only thing left is where do they buy from?
Thus, in this stage, you aim to convert leads into customers by providing relevant, helpful, and quality content.
Let's discuss the components of BOFU:
Lead Nurturing
Lead nurturing requires you to offer the right content at the right time to the right buyer. You can nurture a lead with dynamic and highly-personalized emails, LinkedIn messages, or your website to guide them through every step of the decision-making journey.
Marketing Automation
Digital marketing tech and state-of-the-art software can help you streamline your marketing tasks. Moreover, you can automate and schedule messages, emails, and reminders with Octopus CRM LinkedIn automation tool.
Customer Relationship Management
You may also utilize CRM software to help organize and access necessary prospect data.
Bonus – Delight: Maintaining Communication with Customers
While BOFU is essentially the last stage of your marketing funnel, the fact is that you need to continue engaging and delighting your customer even after making a sale. Also, since it's 5x easier to sell to an existing customer than to capture a qualified lead, it's critical to build deep relationships with happy customers.
Here's how your brand can delight buyers:
Social Listening
With more than half of the world now using social media, these platforms are an excellent way of discovering how your customers feel about your brand and products. By keeping up-to-date with what customers are saying, you can discover what concerns they have about your products or services.
Live Events and Webinars
Holding interactive live events and webinars is another excellent way of introducing new features of a product. Moreover, you can conduct live Q/A sessions, product tutorials, and top -10 videos on Instagram Live, LinkedIn, or Zoom.
Customer Support
Around-the-clock customer support is critical to keeping your customers happy and satisfied. Ensure you respond to customers' concerns in a timely fashion or use chatbots that enhance communication.
Inbound Marketing Channels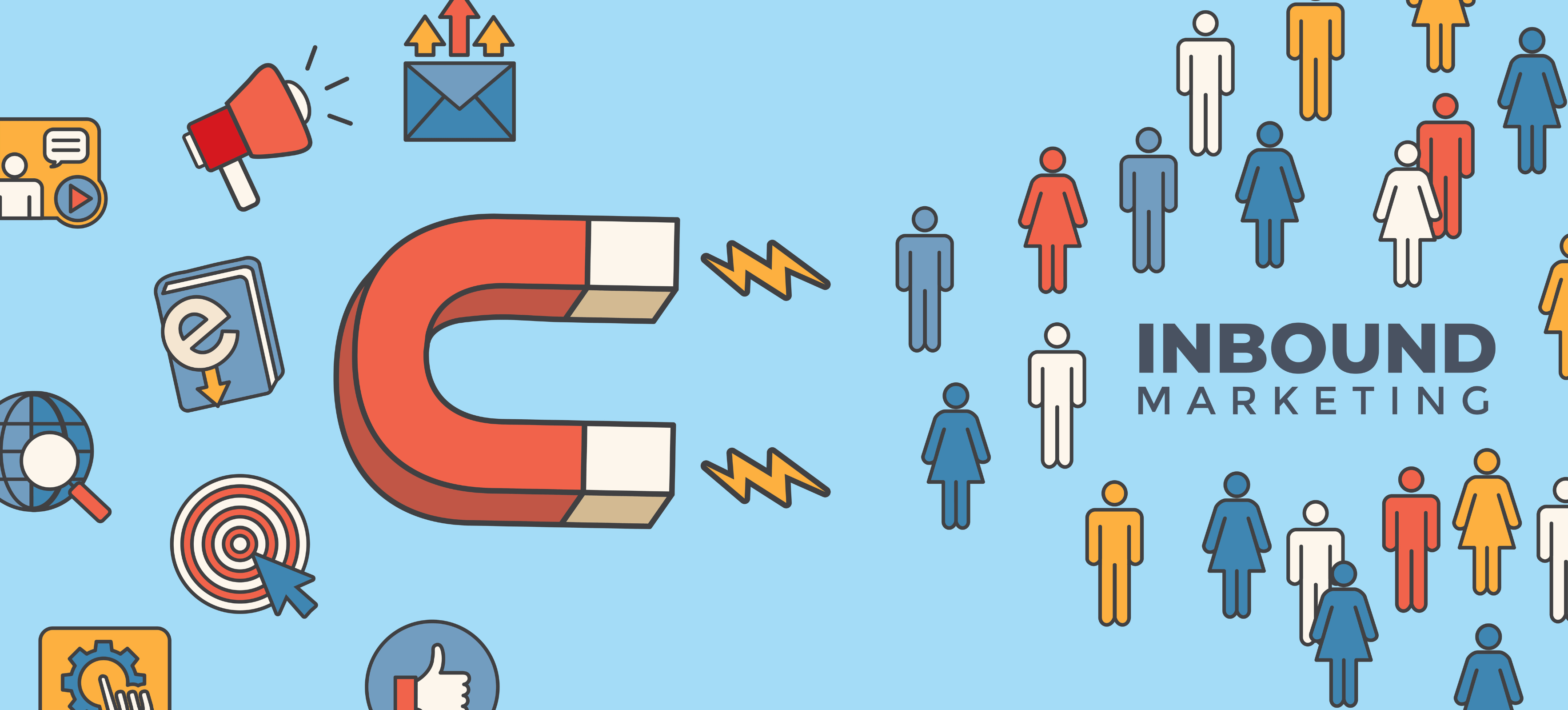 Inbound marketing channels are how a business connects and engages with prospects online. Brands typically achieve this by attracting high-value customers with informative content like blogs, webpages, landing pages, etc.
But to earn a customer's attention, you must position your business to the right people at the right time. Here are the top inbound marketing channels you can utilize to grow your brand and capture B2B leads:
Blog –

Your blog is an effective tool for captivating leads and driving traffic to your website by offering valuable and informative content. While creating blog posts, remember to use a professional yet friendly tone, short and sweet sentences, and emoticons to dynamize your text 

SEO –

SEO is key to ranking high on Google's search page and achieving organic traffic. By identifying your target audience's pain points, conducting keyword research, and learning the perfect structure, you can improve your ranking in SERPs

Landing Pages –

Visitors to your website are the easiest to convert into leads. A landing page with high-value content is more likely to obtain personal details from a customer

Social Media –

Research reveals that over

73% of marketers believe their social media

marketing efforts have been 'very effective' or 'somewhat practical. By leveraging a social media strategy, you can attract customers to visit your website and check out your products
Related article: Why You Need Octopus CRM for Lead Generation
How Do You Create an Inbound Marketing Funnel?
Creating a robust marketing funnel is key to succeeding at inbound marketing. We help you out with our best practices to remember when creating an inbound marketing funnel:
Determine Goals and Buyer Personas
Before you start creating and publishing content, ask yourself several questions:
Why are you creating blog posts

For whom are you making a blog post
Understanding your content's underlying cause and purpose sets you up for success. You must also create buyer personas to understand better your target audience's needs, challenges, and pain points.
Identify Keywords
Keywords are crucial for a successful SEO strategy. Search engines utilize these to understand your content; thus, you must use relevant ones to rank better in SERPs. Consider using keyword tools like Ahrefs or Moz to identify keywords with high search volumes.
Streamline Sales Efficiency
According to research, over 62% of sales teams spend 30 minutes daily on manual tasks. That's time you could invest in prospecting and engaging leads. Businesses that optimize their workflows can dedicate more time to reaching customers and receiving conversions.
What are the Benefits of Inbound Marketing?
HubSpot reveals that over 75% of inbound organizations say their marketing strategy is successful. But before you invest in an inbound marketing strategy, you must learn its pros:
Increase Brand Visibility and Awareness
Creating valuable content is the quickest way of attracting your target audience. Ensuring your content aligns with your customer's journey makes it easy for them to find your information. Furthermore, writing high-quality, informative, and exciting content instead of investing in ads portrays your company as credible and trustworthy.
Educate Your Target Audience
Modern customers tend to conduct in-depth research before making a purchase. Research reveals that over 70% of buyers fully define their needs before seeking a solution or engaging with a sales representative.  
Thus, with a bit of research, well-defined buyer personas, and hot topics in your hand, you can distribute your content where your target audience will come across it.
Cost-Effective
Another reason marketers use inbound marketing is that it's cost-effective. To start inbound marketing, you only need a website and blog- which is pretty cheap. However, we recommend investing in automation software that streamlines marketing and sales to generate and nurture leads. Although this comes at a considerable cost, it's the only outright cost associated with inbound marketing.
Enhances Brand Positioning
Your brand's positioning depends on various attributes, such as price, competitors, and your customer's perception and expectations. It also involves the interactions buyer's have with your brand.
Since inbound marketing provides high-quality content that helps solve a pain point or meet a need, it enhances your brand's position.
Avoid Technical Issues
Most inbound platforms offer you access to digital marketing functions, such as email, social media, SEO, CRM, and many other built-in capabilities. 
What are Inbound Leads?
Inbound leads are B2B prospects that respond to content that is part of an inbound lead generation strategy.
These responses may be:
Downloading your ebook or guide

Clicking on your store

Filling a survey

Calling your sales team after reading your article

Entering information in a form
Unfortunately, not all inbound marketing leads are equal. B2B companies categorize leads into two categories:
Marketing Qualified Leads (MQL) –

MQLs are leads that find your content interesting but are not ready to make a sales call. However, that doesn't mean you can't send them more content!

Sales Qualified Leads (SQL) –

SQLs are leads that explicitly state and show that they find your brand and its offering interesting. That means it's time to unleash your sales potential to convert leads into loyal buyers
What are the Types of Inbound Marketing?

Inbound marketing is an umbrella term comprising various unique tactics. Let's discuss the top fourteen types of inbound marketing:
Social Media
Here's the thing: customers don't like brands that keep talking about themselves. What buyers want is value. They want high-quality content that captures. But, most importantly, they want to know why they should choose your brand.
Thus, while it's okay to use your social media to promote content, your aim should be to enhance one-on-one interactions with your customers. Have conversations with your viewers, prospects, and teammates, and watch as your brand visibility and awareness shoots up.
Newsletters
Newsletters get a bad rap because of spammy ones. But that doesn't mean you can't create a stunning one. Readers naturally gravitate towards your newsletter if you create high-quality content that resonates with your audience. 
Moreover, newsletters can help you nurture leads, establish yourself as a brand authority, and remind buyers you're an option without being overly salesy. They can also be practical customer retainment tools. You can tell customers you care about them through your newsletter by providing new ideas, upcoming products, and exclusive discounts.
Press Releases
Most people today will tell you that press releases are a thing of the past. That's far from true. The fact is that most press releases fail because they're adverts trying to come across as news. If you have journalistic skills, it's a great idea to use them to get your story in front of the world.
SEO
Search engine optimization involves various tactics that help improve your website and its ranking in search results. With the help of relevant keywords, you can drive organic traffic to your website.
Webinars and Podcasts
Sometimes, people want to take a break from work and enjoy something fun and engaging. Enter Podcasts and Webinars, the perfect way to entertain and educate your target audience. If you have a topic you're passionate about or find interesting, you can invite a couple of guests and discuss it.
Ebooks and Guides
Creating an ebook or guide starts with identifying your audience's problems and offering tangible solutions. 
Creating a detailed product guide, how-to guide, or an engaging ebook is the perfect way of establishing yourself as a thought leader. But before you start writing, ask yourself, 'will my target audience find this valuable?
Live-Streaming and Social Media Videos
Posting engaging videos is another fantastic way of educating and engaging your audience. In addition, it allows you to showcase pieces of your character. You can also live-stream to engage with your audience in real time. You may hold AMA sessions or offer a sneak peek into your new product.
Infographics
Replace long and dull copies with highly visual content. That way, your target audience can digest the information quickly and effectively. Whether you're repurposing existing content or adding industry-driven data, creating a visually appealing infographic can help capture leads.
Direct Mailers
Here's something you didn't know: direct mail content is part of inbound marketing!
For some people, receiving something in a post can create a lasting impression. Moreover, it can help your brand stand out. While you'll want to measure the success of this activity, it's worth noting that direct informational mail is as effective as email marketing.
PPC
Another excellent inbound marketing strategy, PPC, relies on using relevant and effective keywords. Here, marketers create ads on search engines with particular keywords to rank better. That way, when a user searches for specific information, your PPC appears.
Images
Using vivid images that correspond to your post's text can grab your audience's attention and keep them hooked. Yes, it's that simple!
Expert Interviews
Hosting expert interviews and featuring other people's opinions on your website is an excellent way of attracting more viewers. In addition, it helps you stand out and offers a competitive edge.
Whitepaper
The purpose of a whitepaper may vary depending on the industry you're in and the goals you want to pursue. For most of us, a whitepaper is an in-depth, well-researched piece of content that adopts a formal yet friendly tone.
Think of it like this: your blog post is your homework, and your whitepaper is your term paper. So, while writing your whitepaper, remember your clients expect high-quality, in-depth, and valuable content.
Case Studies
A case study is an excellent way of demonstrating how your product or service makes a massive difference in a customer's life. With the help of a case study, you can establish credibility and trust.
Pillar Pages and Clusters
Topic clusters have become increasingly popular in the past few years. And for a good reason! A pillar page covers every aspect of a particular topic in a digestible and easy-to-read manner. While they're not as detailed as an eBook, they're still valuable and engaging.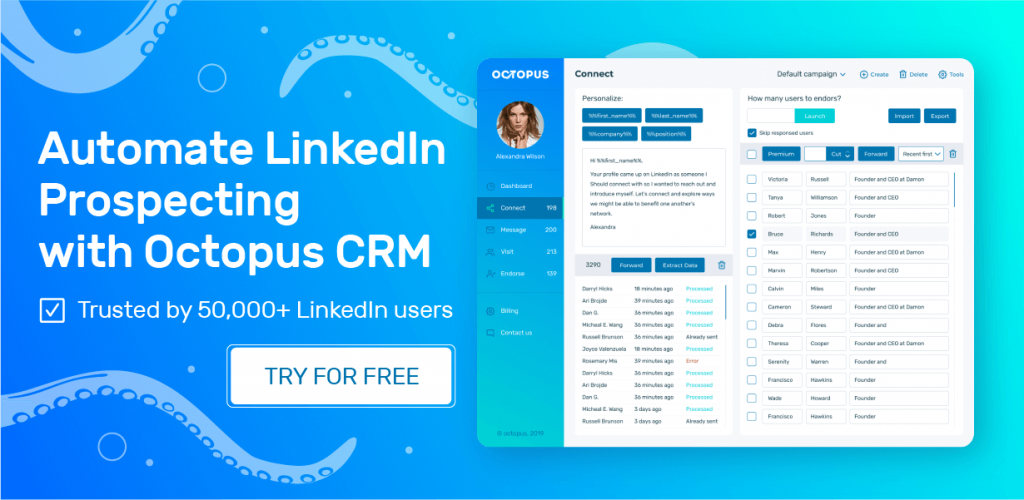 Inbound Marketing vs. Lead Generation
People often confuse inbound marketing with lead generation. But in reality, the two offer different benefits and require contrasting strategies.
Let's discuss them in detail:
Inbound Marketing
It is a strategy where marketers use inbound lead generation tactics to convert engaged viewers into buyers.
In inbound marketing, you create precious content like:
Checklists

Webinars

Podcasts

Email Subscriptions

Whitepaper

Case Studies

Infographics
The goal is to use the content as an incentive to obtain information that can further be used to nurture leads.
Benefits of Inbound Marketing
Here are several pros of inbound marketing:
Reduced Expenses

High Trust and Credibility

Quality Traffic and Leads

Opportunity to Learn and Evolve

Attract Visitors

Delight Customers

Convert Visitors into Leads
Lead Generation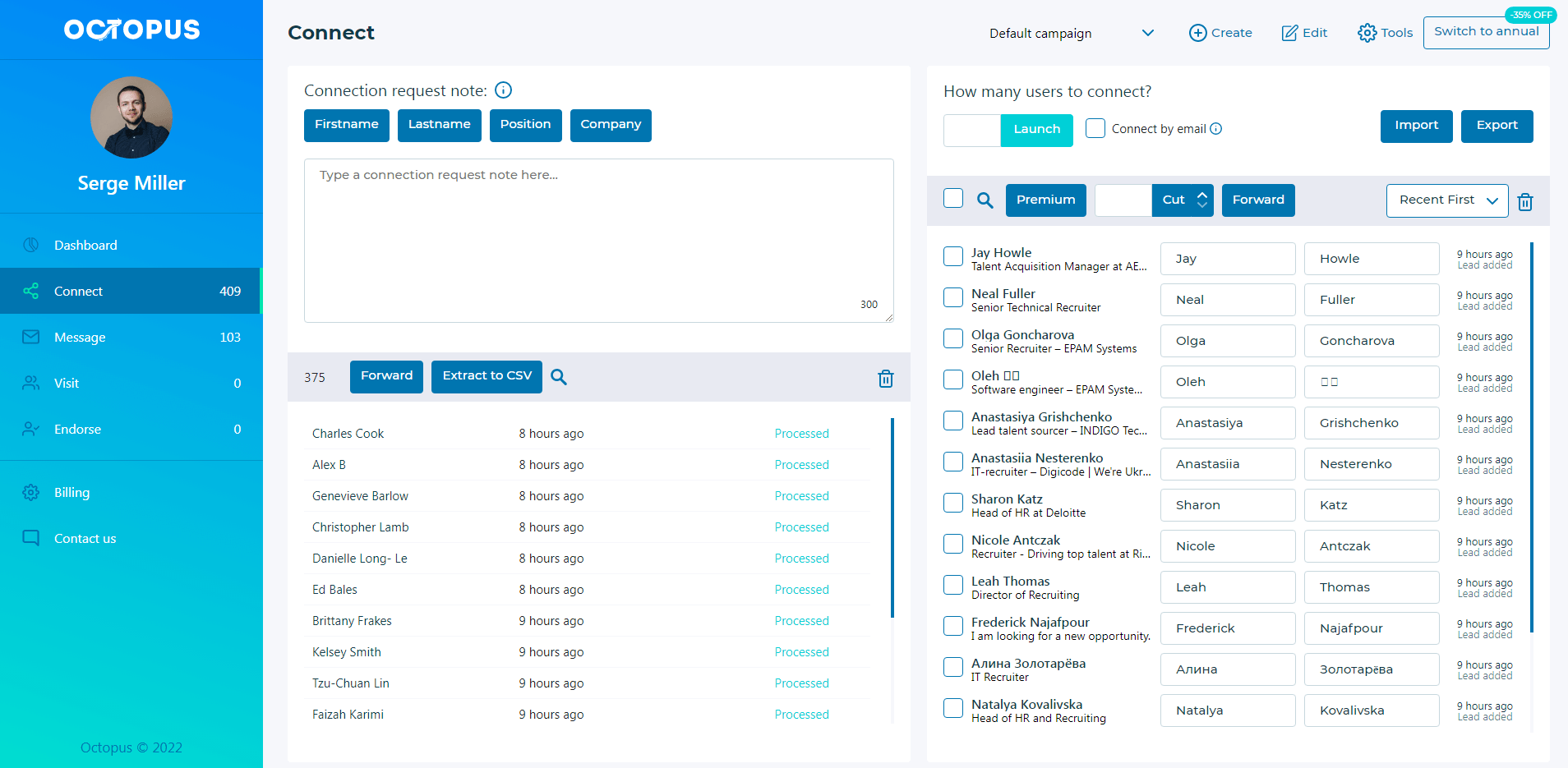 It is the process of attracting and converting strangers into viewers that find your products or services interesting. With Octopus CRM LinkedIn Lead Generation software you can build your personal lead generation campaigns and grow your business on complete autopilot.
To generate leads, brands often use:
Content Marketing

Direct Mail

Referrals

Public Relations

SEO/Landing Pages

Special Events

CTAs

Seminars

Sponsored Emails

Google Adwords

Cold Calling
Benefits of Lead Generation
Here are a few pros of leveraging lead generation strategies:
Expand Your Network

Grow Your Following

Boost Your Revenue

Gather More Customer Reviews

Build Visibility and Awareness

Improve Lead Quality

Eliminate or Reduce Cold Calling
Related article: How to Generate Leads on LinkedIn
Conclusion
Overall, inbound marketing is an effective way of increasing brand awareness and visibility. Done right, you can also establish brand credibility, generate traffic, and grow connections. Remember to follow the tips discussed above to maximize the benefits of inbound marketing. Also, check our step-by-step guide to create a successful inbound marketing strategy.