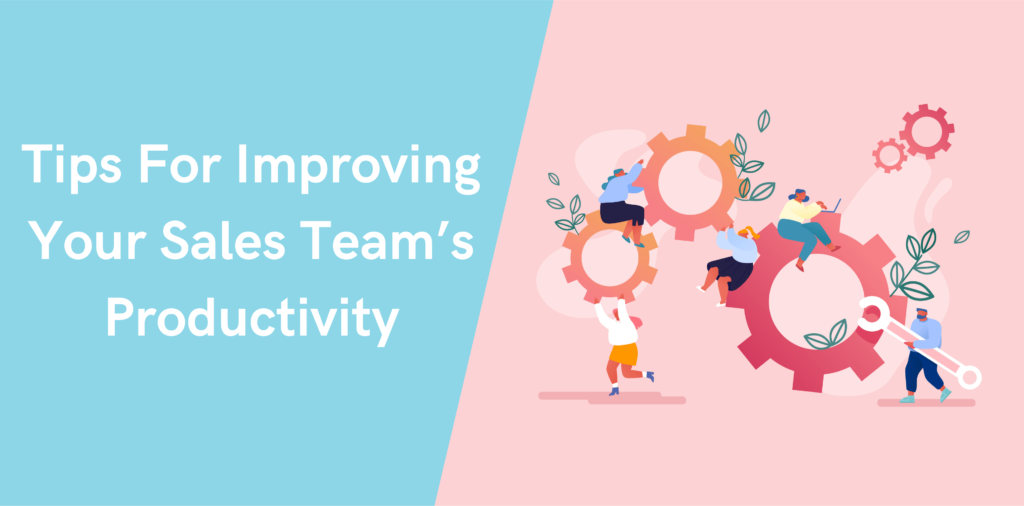 Tips For Improving Your Sales Team's Productivity
Ideally, your sales team would spend 80 percent of their time interacting with customers and making sales. Unfortunately, this is not always the case. Your sales team does more than what you may assume. Besides selling, they spend their time prospecting, sending emails, doing repetitive administrative work, taking calls…you name it; they've got it. 
In fact, sales productivity is one of the biggest challenges that companies face. To make matters worse, only 4 percent of the marketing budget is allocated to sales productivity. In contrast, marketing owns sales productivity in 52 percent of organizations. That's the reason you need to focus on your sale productivity and help your team unleash their selling skills. The good news is that there are some tested and proven ways to increase sales productivity.
Here're some tips about sales that can improve your team's productivity:
Arm Your Sales Teams With the Essential Tools 
Your sales team deserves to have the right tools to do their job. Arming your team with the essential sales tools, such as communication tools, route planning, and CRM, is the key to sales productivity improvement. For example, communication tools will help your team stay in contact with clients and nurture strong relationships. It's time you should give your team the best sales rep apps to keep in touch with your office and clients from anywhere. 
Furthermore, a route optimization and team productivity app can improve your team's performance when out in the field. It can help them plan their day, keep track of meetings, and reach out to clients on time. Of course, you have to spend money to get important sales tools. Be sure you're not trying to save money at the cost of improving sales productivity. These tools allow your sales reps to ultimately increase sales, making your investment in productivity tools well worth the long-term benefits. 
Use Sales Automation to Relieve Your Sales Teams of Repetitive Tasks
Repetitive and administrative tasks consume most of the time of sales reps. All such tasks are killing your sales team's productivity. It's no surprise that sales reps spend only one-third of their time selling. Email marketing, prospecting, lead generation, data entry, and reporting take up most of their time. 
You can significantly improve their productivity by automating most of the repetitive tasks, so they spend most of their time interacting with clients and making sales. For example, triggered emails can relieve your reps of repeatedly sending emails to prospects. A triggered email system can automatically send potential customers the right email at the right time. 
Many companies use LinkedIn for prospecting and lead generation. But doing it all manually can make your reps less productive. Consider boosting your sales team's productivity by automating the prospecting process. Plugins, CRM tools, and LinkedIn automation software, such as Octopus CRM, can greatly improve your sales team's productivity. CRM and prospecting automation software can help a salesperson be more productive and eventually make more sales.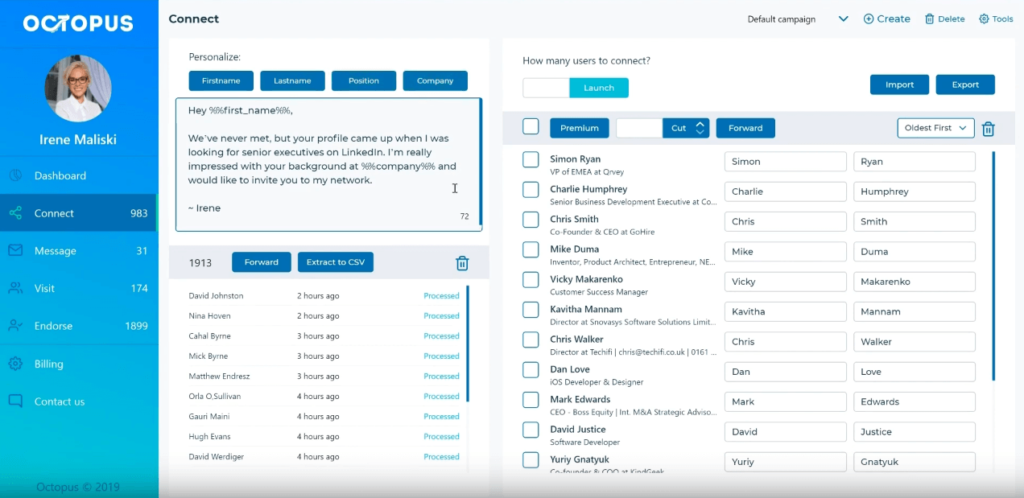 Make Sure Your Sales Motivation Program is Effective
Many outside factors constantly bombard your sales reps, affecting their motivation. Think about customers who tell them 'no' or personal problems that might be keeping them from unleashing their abilities. Or it might just not be the right time to sell that can affect their motivation. 
To be more productive, your sales team needs continuous motivation. You have to hype them up and make sure they enjoy what they do. A drop in motivation and happiness can ultimately hit your bottom line. It is a good idea to have a robust sales motivation program in place for your team to stay productive.
Below are some practical steps you can take to boost the morale of your sales reps:
Appreciate your sales reps for their achievements and do it publicly

Sending an email to sales team, recognizing their efforts is an effective way to motivate them

Recognize sales activities, not only results

Set goals for your team and let them find their path

Act as a leader, not as a boss

Give them the freedom to do things their own way

Sales reps also need a break. Give it to them

Always think about how to help sales team and take practical steps in this direction
Improve Onboarding and Training of Your Sales Team
Optimizing the onboarding and training process is imperative to boosting your sales reps' productivity. Proper training can prepare your team for success. A seamless onboarding process will not only decrease the training time but also ensure new recruits are motivated to learn more and spend more time doing their job. 
For effective sales training, you need to have comprehensive content that covers all the essential details. Think about contest ideas for sales teams and incorporate them into the training. Also, it is vital that your sales team is practically implementing the skills gained during the training in the field. Consider involving your more experienced sales reps in training to make the onboarding successful and productive. 
Be Strategic but Focus on Small Wins
While it's great to have a big strategy in place, focusing on the small steps that your sales team takes is what can actually improve productivity. Sticking to the strategy alone can be stressful because a salesperson can influence but never control the strategy. However, they have control over the small steps, activities, and inputs geared towards achieving your goals. 
For example, your sales team controls whether or not to meet a client, but it's up to the client to decide whether to buy your product or service. Focusing on the means and encouraging your sales reps to use important sales techniques can improve their productivity. When thinking about progress, we often focus on the broader strategy and major breakthroughs so much so that we neglect small wins. The reality is that it takes many small wins to make it a big achievement.
Final Thoughts
Remember that you have a limited number of hours every day and what is important is how your reps spend their time. You cannot improve your sales team's productivity by merely telling them to be productive. Giving them the right tools, automating repetitive tasks, and training and motivating them are some of the practical ways to improve sales productivity. Empower your sales team by implementing these best tips for your sales and see your sales top.