A lead magnet is an offer, such as a piece of information, a free consultation, or another experience, compelling enough to compel prospects to provide their email addresses in exchange for it. Lead magnets enable potential consumers to resolve the issue that led them to contact your company while also assisting you in following up with leads and gaining their patronage.
According to Statista, lead magnets are an effective marketing technique for 60% of small-to-medium-sized firms.
Being different from your rivals might be difficult. How can you make a solid first impression on a potential consumer amid all the noise? The solution might be a superior lead magnet.
What Is a Lead Magnet?
A lead magnet is a valuable resource that draws potential buyers to click on it and learn more about your area. Visitors are more likely to join your email list after reading this free material and eventually convert to paying clients. Because of this, lead magnets are among your content marketing strategy's most crucial components.
Lead magnets come in a variety of shapes, but they often include the following features:
Promotes your company (

generates leads

) and is free to send (no cost)

High estimation of worth (perceived as valuable, helpful, or informative)
Lead Magnet Types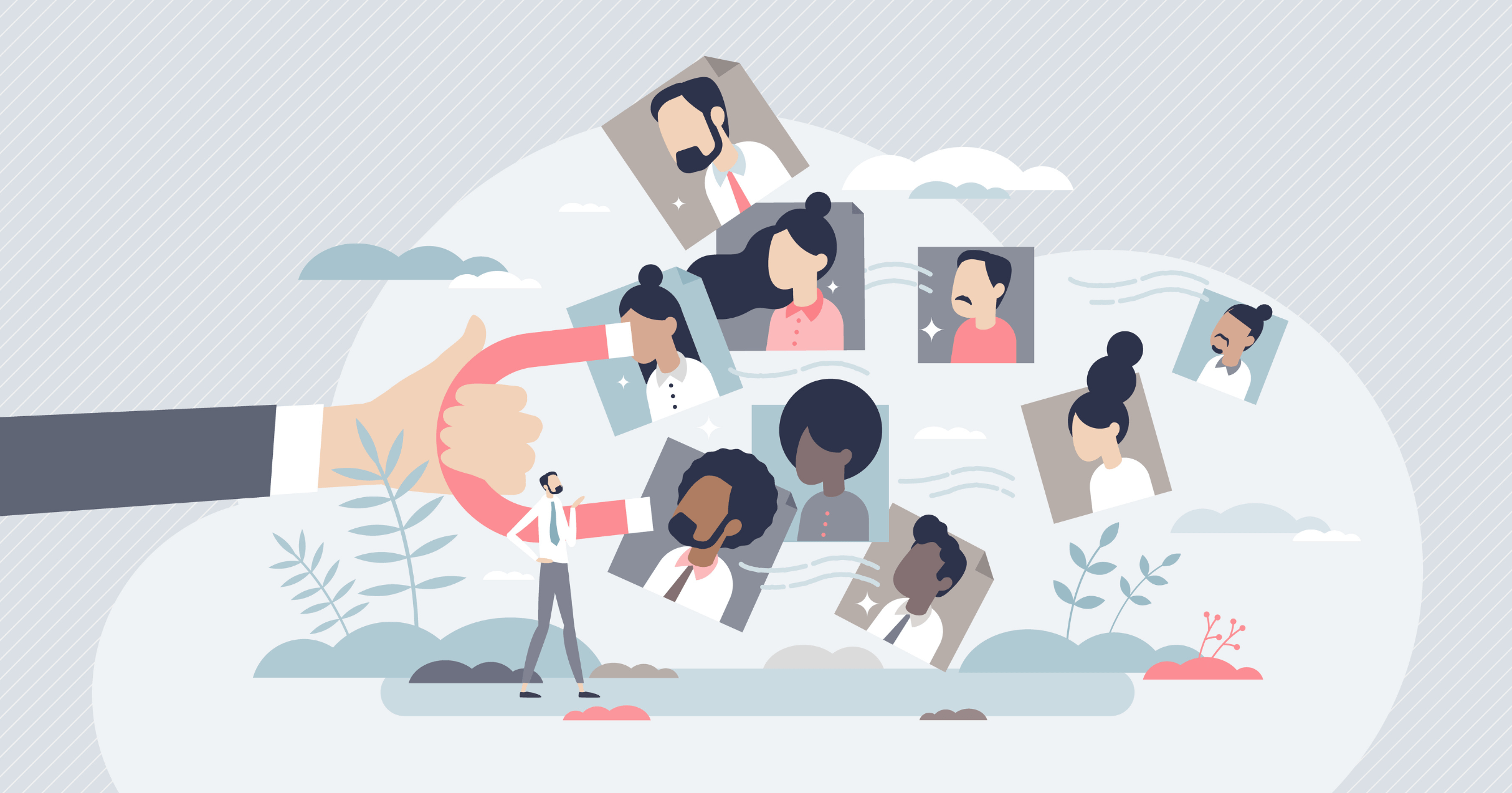 There are numerous lead magnets, but it is up to you to select the best one. Here are some lead magnet examples to help you to expand your email list:
Samples
Samples are a typical lead magnet idea in the health, beauty and wellness industries. Free giveaways make excellent lead magnets since they:
Give your target audience delight

Offer a sample of your work to your audience

Establish a good rapport with potential clients
A referral program is one of the more complicated variations of a free sample. The friends of devoted members can receive one of FabFitFun's entertaining boxes of carefully picked products for free as part of their well-known Starter Box program.
Consumers must register with FFF to receive the free sample box. The business has a lead they can contact even if the customer stops using the service after receiving their free sample box.
Templates
The value provided by templates is astounding, costing organizations much fewer labor hours. They are often one-page publications that readers can download to assist them in carrying out a particular task. When combined with a relevant piece of content, they perform best.
To help potential customers get a head start on their job search, Novoresume, for instance, provides free resume templates online. To access it, the customer must create a free account, generating a potent sales lead. Their increased familiarity with the product enhances the likelihood that the potential customer will enroll in paid services.
Event Tickets
Similar to a webinar, you can provide complimentary tickets to an event by asking the visitors to subscribe to email notifications. The most effective way is to direct specific visitors to your sign-up form. People who reside close to your in-person event would be your target market.
Facebook has the most effective targeting capabilities of any social media advertising channel, so we strongly advise using Facebook advertisements for this.
Guides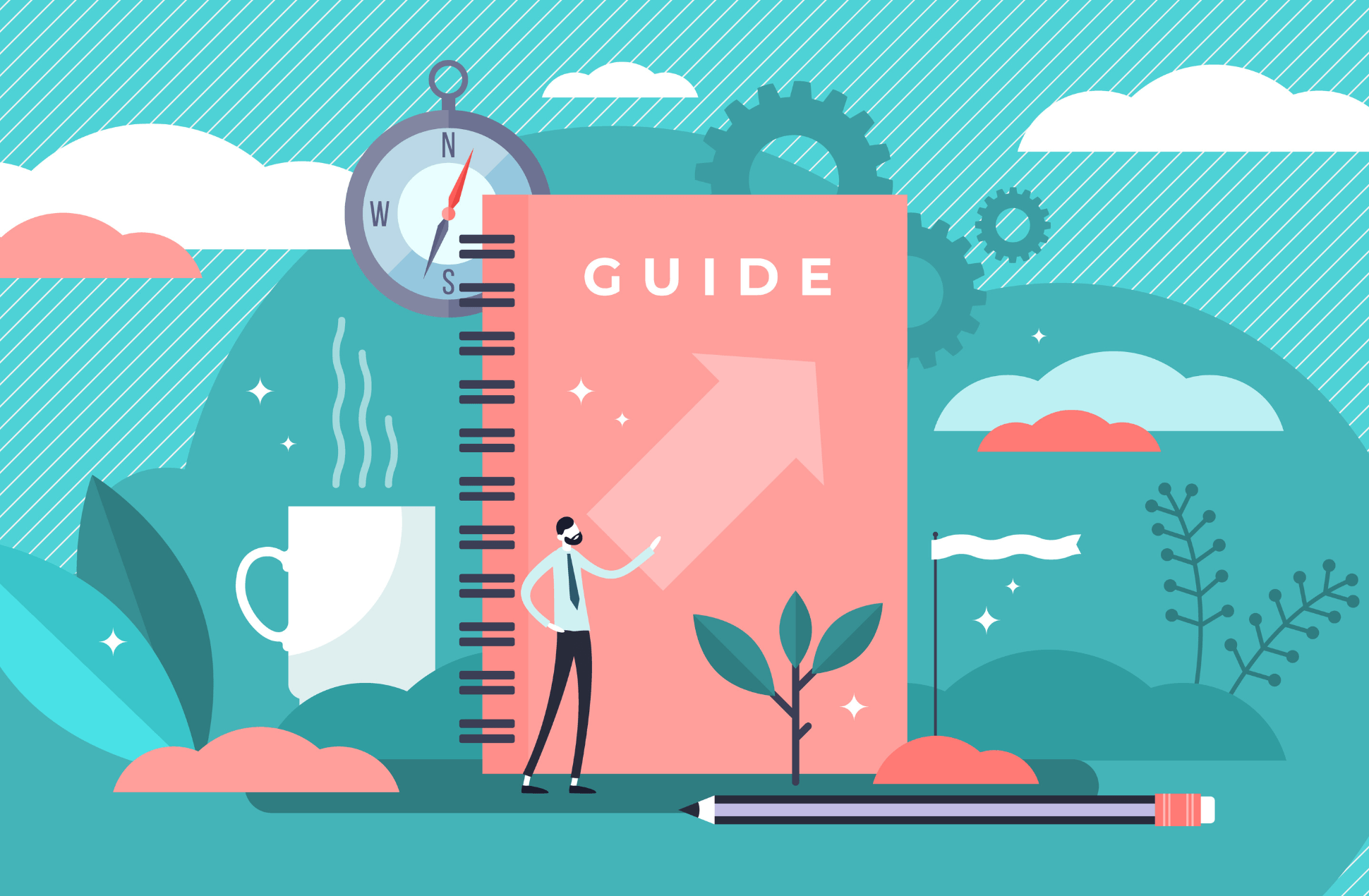 The fact that a guide is a more extended lead magnet to design makes it similar to an eBook. However, using guidelines as the nurturing stage of your sales funnel to inform prospects of the benefits of doing business with you can be effective.
By providing their audience free workout guidance, the well-known fitness company Blogilates has created an empire in health and well-being. Signing up for the Blogilates email gives users a free fitness planner that updates their workout programs, diet strategies, goods, and more.
Audiobook
Have a favorite eBook among your audience? Put a gated email form in front of an audiobook recording to repurpose it. The most widely used lead magnet is an e-book, used by 27.7% of marketers, followed by webinars (24.9%) and free tools (21.3%).
Remember how we said earlier that eBooks are not the best lead magnets due to their length? Recall that we also said how effective assets you can produce to get traffic to your website are un-gated mega guides.
So, here's a suggestion for you:
Moving your eBook to a single lengthy page on your website may turn it into a traffic-generating mega-guide.

 

Add a

call to action

(CTA) for your audiobook version to generate leads.
Discounts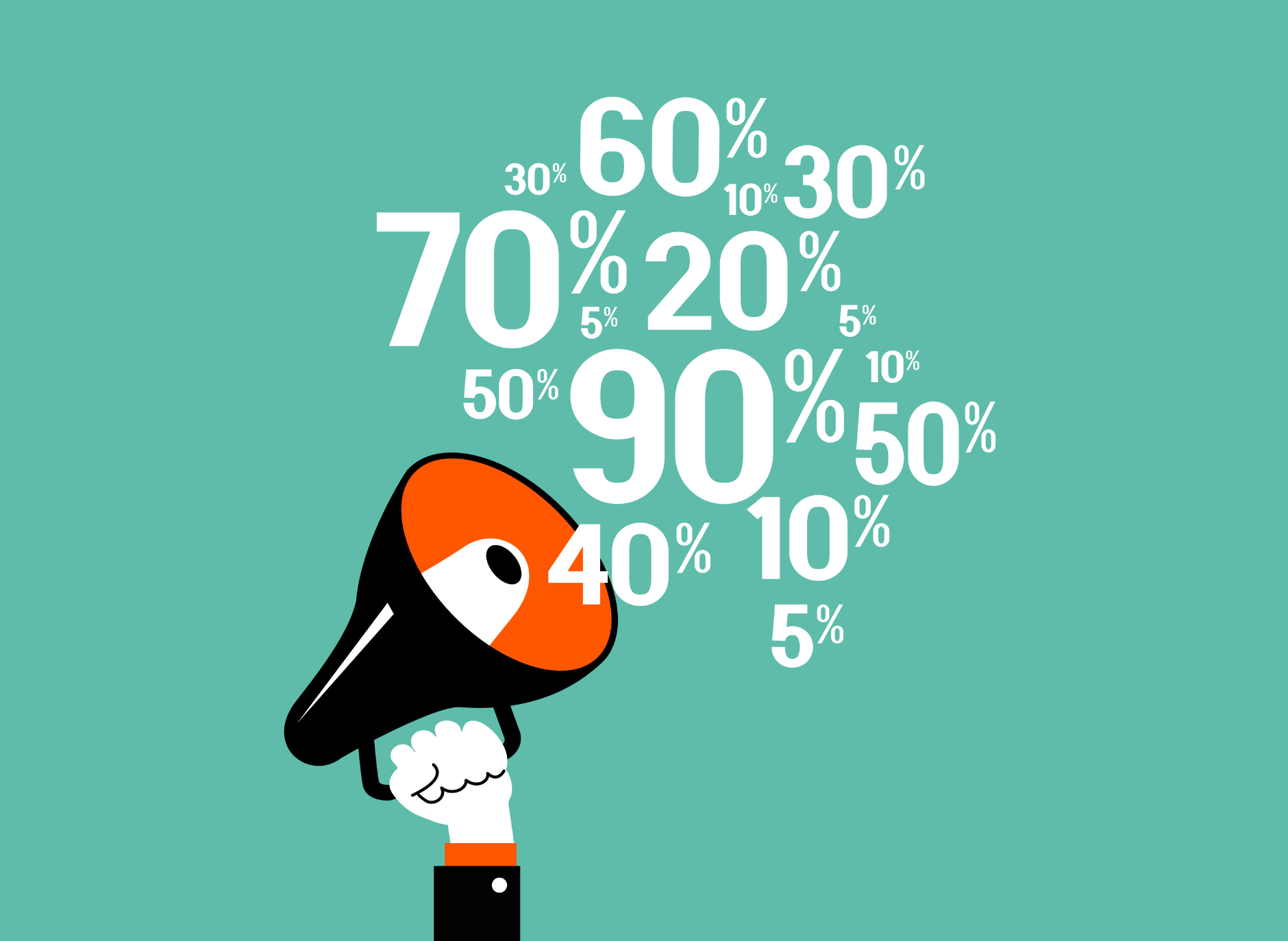 People also enjoy receiving a sizable discount on items with suggested retail prices. Even if we do not find the product appealing, we can't help but take a short peek at the "% Off" or "-$30" when we see it. A discount coupon must be substantial enough to motivate potential customers to proceed and act, though, to be effective.
Only 8.4% of B2B marketers agree with the 12.3% of B2C marketers who say that lead magnets with a monetary value (such as discounts, promotions, coupons, free shipping, and product samples) have the highest conversion rates. For instance, Adidas gives all new mailing list sign-ups a 15% discount.
Trials 
Another noticeable type of lead magnet is free trials. In exchange for customers creating an account with them, skincare company Curology offers a customized 30-day trial. It raises the likelihood that a user will adore your product and stick around as a paying customer after the trial time has passed.
Educational Video
Instead of just using an infographic as your lead magnet, make a video! Videos feature an audio component in addition to their visual element. Additionally, you can promote your company by appearing on camera or having genuine people do it.
However, the finest feature is that videos have a more considerable perceived worth, which makes them more appealing.
Ways to Create A Lead Magnet That Works
It was apparent when a marketer didn't give their Lead Magnet any attention or effort. Your Lead Magnet must serve a function if you want it to be successful. It begins by evaluating the audience your lead magnet is serving. Here is how you can create a successful lead magnet:
Choose Your Buyer Persona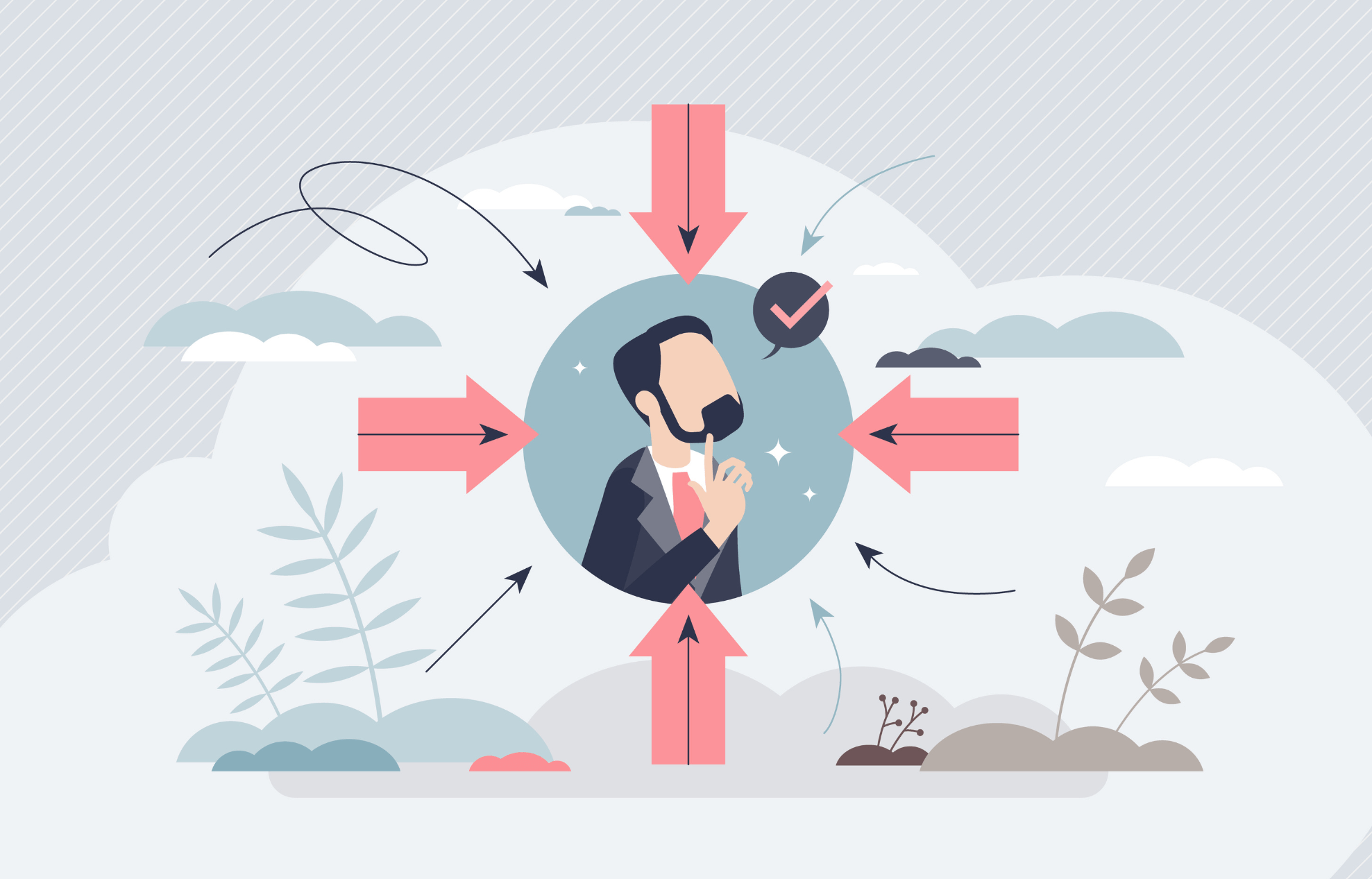 The most significant error that marketers make when using Lead Magnets is attempting to draw in an excessive number of users. You must do the opposite. Your lead magnet must target the right audience if you wish to attract them. They won't download your Lead Magnet if it doesn't speak to the desires and requirements of your buyer persona.
Even though most businesses have several customer personas, one should be the focus of each lead magnet. Choose the buyer persona to whom you can now add the most value and proceed to the next stage without worrying about whether it is the right start.
Related article: How to Create an Ideal Customer Profile
Create Insightful Material To Resolve Those Issues
Help your customers locate the solutions they need after you know their problems. Perform keyword research, then generate content (often blog entries) that focuses on those keywords and provides worthwhile reader insights. You must provide in-depth, authoritative material to support your intended audience because Google can distinguish between good and bad content marketing.
Choose Your Lead Magnet
It's time to decide what kind of lead magnet you're going to produce after you've:
a)

chosen a customer persona;

b)

found an issue you're in a great position to solve.
You can easily initiate the process using the suggestions mentioned above, but don't be scared to get creative! It doesn't have to be an eBook or a collection of lead magnet templates; it might be anything that benefits your target market.
Create Your Lead Magnet
Although the strategy work is complete, you still need to work to construct your lead magnet. Remember who your lead magnet is for a while. You work on it and the value you are providing to them. These two considerations will make the procedure simple for you.
Promote Your Lead Magnet
The hard work is over, and it's time to let everyone know about this fantastic new content piece! Put it on as many social media platforms as possible, including the homepage, and include it in related blog posts and paid advertising efforts.
Remember that the more individuals view it, the more chances you have to expand your email marketing list.
What Makes a Good Lead Magnet?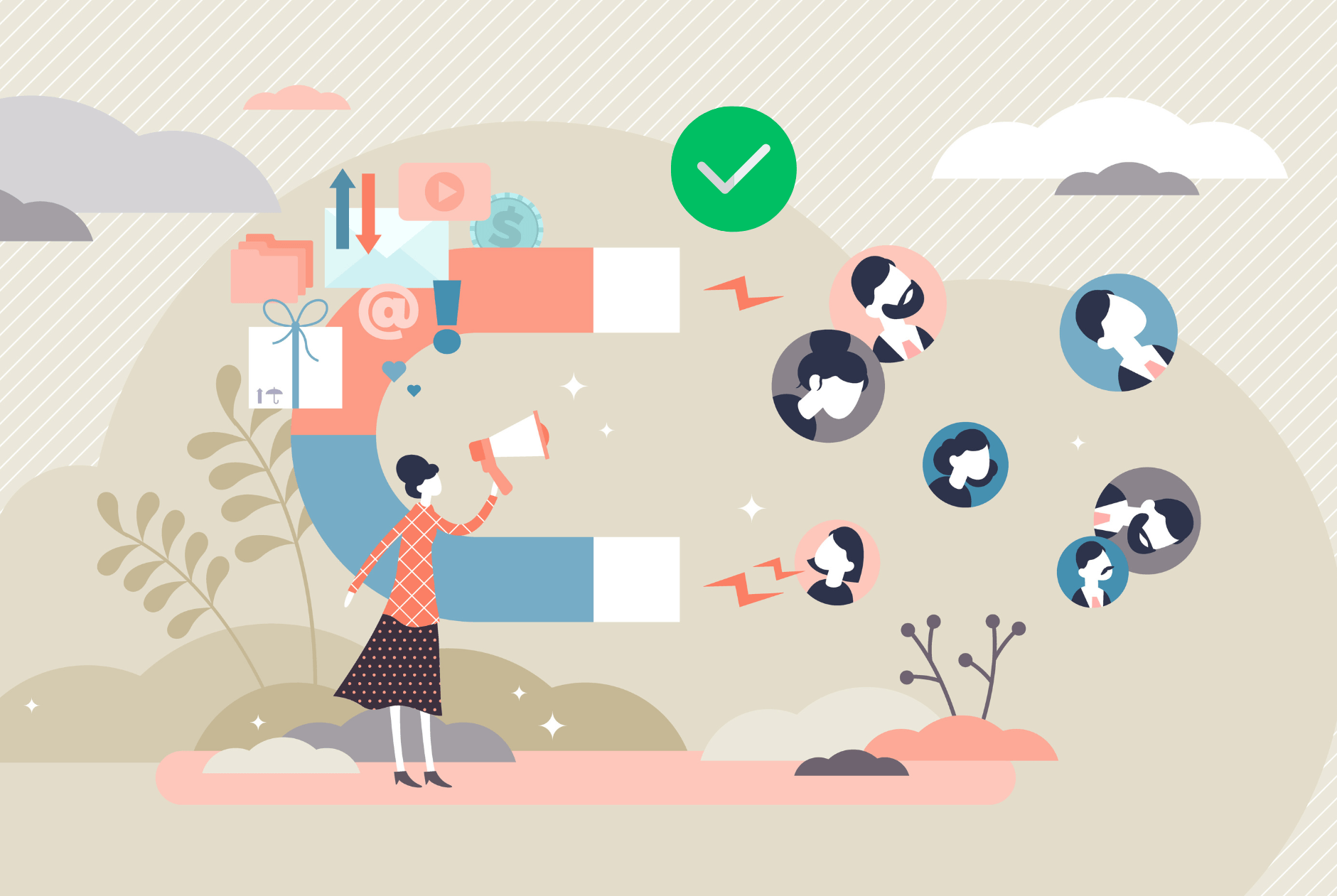 Knowing the value of a lead magnet for your company, you may be thinking about creating one that captivates your target market.
A top-notch lead magnet will provide the following:
Offer Your Customer Value
A lead magnet must, by definition, offer your customer something of value. Offer them something worthwhile in return, such as your email address, to make it worth their time. Value can be monetary in the form of a coupon, discount code, or free present, or it can be actionable in the form of a guide, case study, or checklist.
Solve a Genuine Issue
Your lead magnet won't work if it doesn't address a genuine issue your client avatar is facing or fails to satisfy their need.
Provide Instant Gratification
When your customer provides their contact information, they should feel immediate satisfaction. Any delay reduces the value of the sale for your potential customers! Instead, fulfill at least one of your customer's quick promises.
Be Easy-To-Consume
Your lead magnet's benefit to your clients should be clear to them, tailored to their demands, and simple to use. Ensure the content you're giving your leads is easily digestible chunks to improve their lives or businesses.
Consider providing easily actionable materials like checklists, one-page summaries, or condensed versions of your longer guides as an alternative to a case study. The idea is to give your customers material they can use immediately and show them what you offer.
Related article: How to Convert Leads Into Customers?
Quick To Digest
PDF format typically translates well because they are quick and simple to read.eBooks or extensive reports could overwhelm your readers.
Promote Your Company As The Expert
When used as a lead magnet, the material must highlight your subject matter knowledge. It shows the lead's worth and capacity to create regularly helpful content, which may help you win their business in the long run.
Your website's conversion rates will increase if you can master these attributes.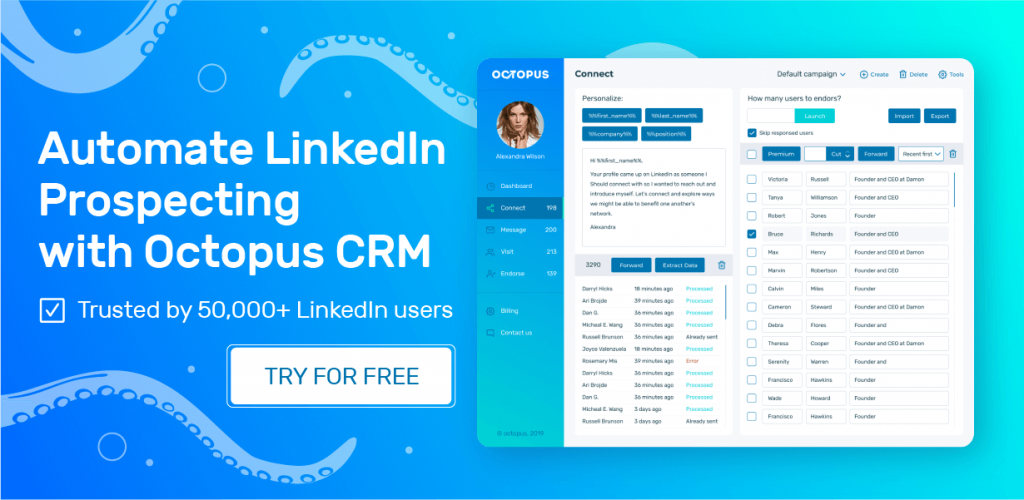 Best Lead Magnet Examples
Different marketers have used various lead magnet tactics over the years. Here are a few marketers who have mastered their lead magnets to serve as inspiration for your own. You can copy some of their tactics to start increasing your statistics.
Neutrogena
Neutrogena makes lead magnets that immediately grab notice by combining individuality and current trends. With their products, Neutrogena shows that they comprehend the experience the customer wants and provide it.
Additionally, they decide to place the email opt-in after the quiz rather than at the start. It can be challenging to reach the core of consumers who want personalized, unique advice, but the presentation is everything. Throughout their website, pop-up ads offer 15% off in return for your email.
LinkedIn Ads

The LinkedIn advertisement promises a free guide on reimagining the B2B buyer's journey. Potential customers can download the guide without leaving Facebook by clicking the top right download button on the ad to access the free ebook offer.
After grabbing people's attention with an attractive value proposition, they provide a precise summary of how the guide will benefit the reader. Ensure your offer is relevant when producing lead magnet advertising to obtain your prospects' contact information. High-quality material that empowers readers to accomplish more is appealing to readers.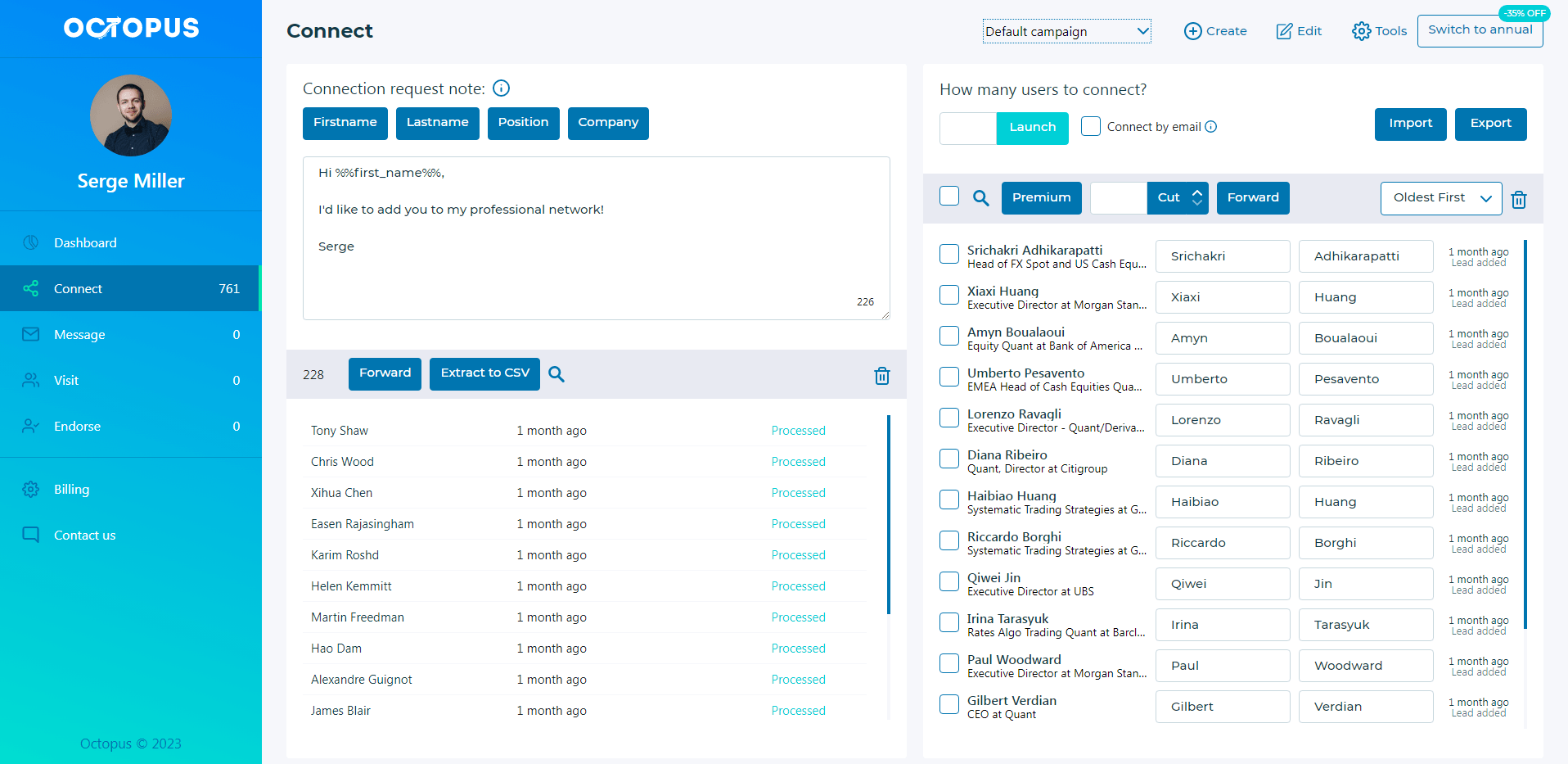 Read also: Why You Need Octopus CRM for Lead Generation
Asana
Asana's Facebook advertisement adheres to several best practices, which makes it the ideal lead generation tool:
It is simple and easy to understand;

it presents an issue and suggests a solution;

it makes use of eye-catching colors that contrast sharply;

it emphasizes the same message —

"Sign Up"

— by repeating it twice.
Southwest Airlines
Southwest Airlines is aware of the intense competition in the industry. How do they stand out when clients are swamped with deals and offers? Simple: by providing rewards in return for email addresses.
Customers who take advantage of the offer mentioned above can win fantastic prizes. They are also connected to the Click 'N Save email list, receiving exclusive offers, discounts, and flash sales.
Southwest Airlines successfully entices customers by utilizing buyer personas to inform the design of its lead magnets and emails. Giving them early access to prizes and promotions in exchange for their contact information enables them to target people at the top of the funnel and collect their information quickly.
Buffer
Also providing advice is Buffer's Facebook advertisement. However, they are not using a Facebook Lead Advertisement as their ad type. It takes only a few minutes to put up a typical Facebook ad campaign.
When consumers click on Buffer's Facebook advertisement, a landing page with the guide's download link will be displayed. The ad for Buffer adheres to several best practices:
Using action verbs (Download Now) encourages users to take action. The branded light blue color is noticeable on the Facebook News Feed, increasing the ad's visibility. Ad language is kept brief for increased intelligibility.
How to Distribute Your Lead Magnet?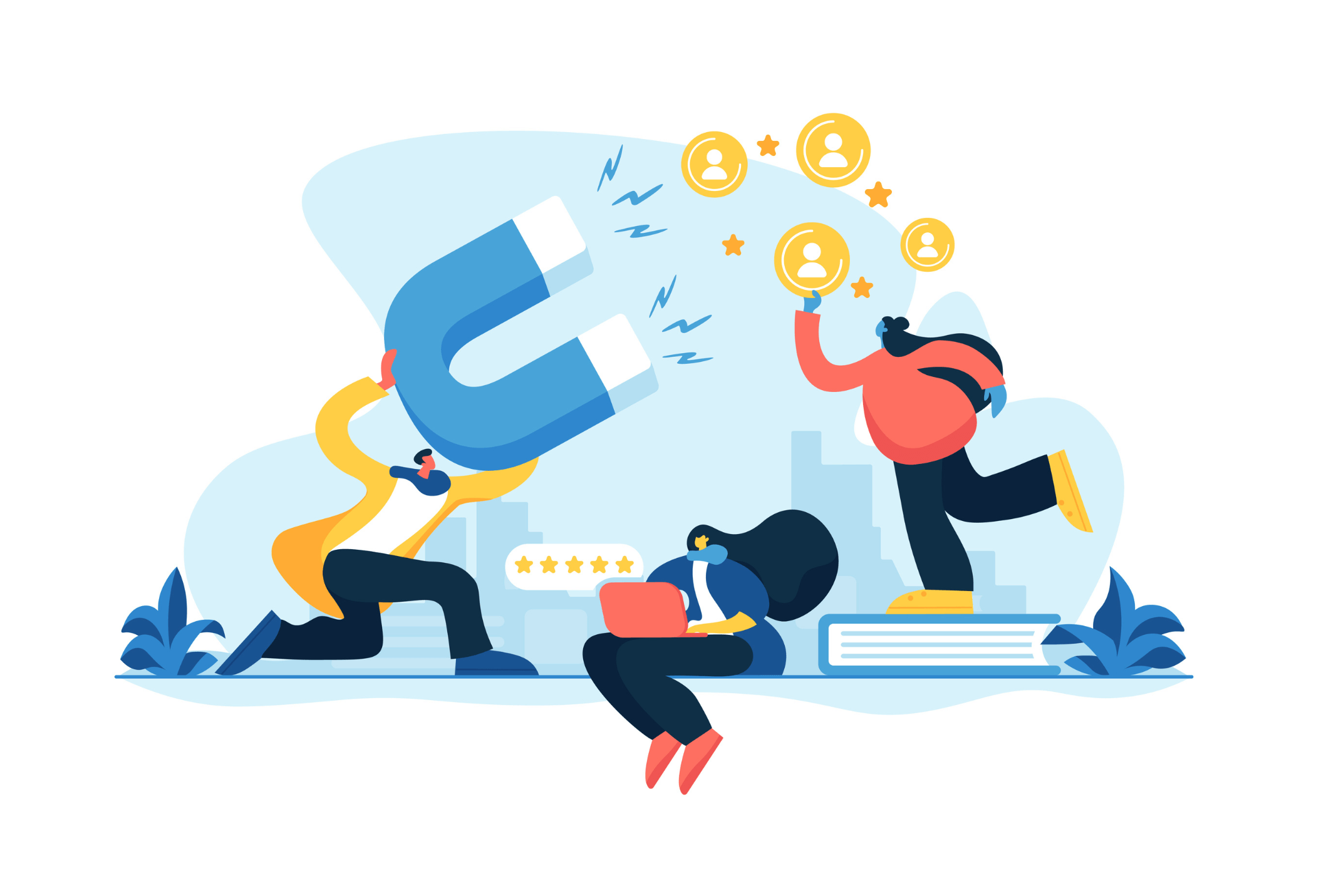 Lead magnets effectively grow your email list, improve customer relationships, and eventually increase revenue. So, once you've made your lead magnet, it's time to advertise it. Here are some pointers to help with that.
Make A Distribution Strategy
You won't accomplish your goals without a comprehensive plan. Fortunately, creating a distribution strategy doesn't require much time. Plan your finest distribution methods and a process for distributing your promotional materials during the hour you have set aside. Writing your emails and social media postings in advance is a good idea. Then, review your editorial schedule every morning to ensure your promotional materials are published on time.
Promote It In Advance
You can begin promoting your lead magnet as soon as it is complete. Declare that you are working on it on social media. On the day of the launch, let your fans know to keep an eye out for your announcement.
Promote It On Your Website
Your website's sidebar, blog articles, footer, and other appropriate places should all feature a lead magnet promotion. You can never predict where a visitor will arrive on your website. Ensure that your lead magnet is visible from any website or blog post.
Why Every Business Needs a Lead Magnet?
In today's highly competitive world, attracting the attention of prospects and customer acquisition is one of the most challenging aspects of growing a business. Businesses can use a lead magnet to obtain customer details in exchange for a valuable item. It guarantees that companies only receive interested leads; for instance, everybody who signs up for a business' newsletter has done that because they appreciate the services provided.
Businesses should consider lead magnet as the first stage in a long-term strategic approach. Receiving email addresses from people who want your material enables you to provide better marketing outcomes. A lead magnet on your website will entice visitors to provide you with their contact information and create a relationship with your business.
Conclusion
Lead magnets are an effective technique for your company to get fresh sales leads. Lead magnets are essential for creating a substantial list of email contacts, whether in combination with your social media or website marketing.
Additionally, after you have their email addresses, you can use an effective email marketing strategy to continue developing relationships with your leads, ultimately boosting your business's sales and customer loyalty.