As a business, you need to focus on your customers. Without customers, a business cannot continue to operate. While keeping an eye on what your competitors are should be a priority, creating value for your customers remains the highest priority. Companies need to work hard to understand their customers' challenges and how they can add value to help them. 
In this article, we will learn all there is to know about customer value creation.
What is Customer Value?
Customer value does not have a particular definition. The concept of value can have different meanings; it varies from person to person or, in this case, customer to customer. All in all, value is the benefits a customer may get from any product or service they buy.
Simply put, customer value is the outcome customers get after they buy what you offer and compare it to all the solutions offered by the other competitors. A simple formula to understand customer value is to take away the costs from the customer benefits. This way, you will get the total value a customer receives when they come to you for products or services.
Businesses should focus on improving their customers' benefits so that they are much higher than the costs they have to pay for them. Benefits can be in different forms; while some may be limited to popularity, others may include convenience, price, or, more importantly, quality. To increase the customer value against the cost, companies can bring down the prices and improve the quality or accessibility of their services or products so your customer can experience a higher value.
Why is Creating Value for Customers Important?
Companies that like to succeed and grow need to prioritize customer value. Businesses can get great benefits if they give due importance to customer value; here are some reasons why creating value for customers is our utmost importance:
Helps Meet Customer Expectations
Whenever a customer comes to buy a product or a service, they come with lots of expectations. It is the responsibility of the companies to meet the needs and other expectations of customers, so they are satisfied with what you offer.
It does not matter whether your business is small or big; you must understand what your customers have in mind to make sales. Knowing the thought process and the set of expectations they have can help businesses mold their services to meet these expectations. In today's age of competition, customers have much higher expectations. This is because different companies offer different benefits, making it difficult for customers to choose the best option. Brands have to go above and beyond to get their customers' attention and appeal to their expectations.
By creating value for customers, companies can identify what the customers want and then look for ways to provide that.
Customer Retention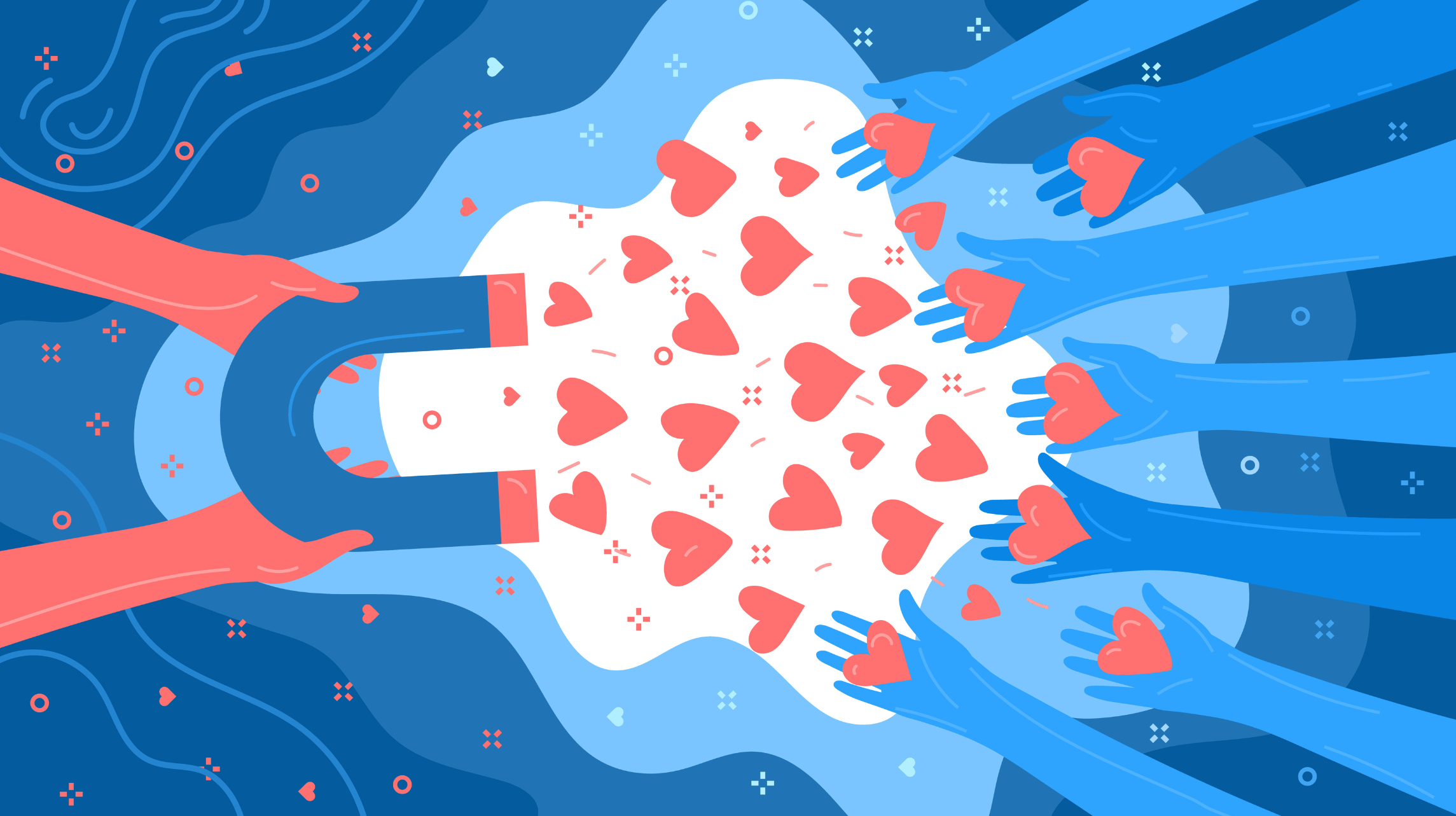 Most of the time, businesses do not struggle with attracting new customers, but they do struggle with retaining the customers they already have. Customers may leave you and go to your competitor for a plethora of reasons. It can be because you do not provide them the quality they are looking for, or you may not have better customer service.
Whatever it is, customers move to the next company the first chance they get if you do not give them the customer value they expect.
Creating customer value will give the customers reasons why they should stay with you. They will look forward to dealing with you or coming to you whenever they require any services. Even a slight increase in customer retention can help businesses meet their sales targets. Customer retention can be an excellent way to cut costs like marketing.
Syncs All Departments
As a business, all your departments need to be on the same page. With customer value, you learn exactly what the customers are looking for, and that can help all departments chase the same goal. For instance, knowing what adds value to your customers can help your production department produce what your customers need. The marketing department will know exactly what pain points to hit in their campaigns to get their audience's attention.
Moreover, creating value for customers will help your business run smoothly, and all departments will be able to work towards the same goal and efficiently improve your operations and maximize your profits.
Creates Hype
When customers see that a company is meeting all their needs and requirements, they will not wait and immediately come to you. Creating value can help lure customers in and create a sense of emergency that can boost sales. If you put a time limit on these benefits, customers will be more motivated to make a move and take the action you want them to take.
Further, the fear of missing out can motivate customers to order what services or products you provide. Create value, and the limited time can boost your sales.
The Advantages of Increasing Customer Value
Several advantages would come your way if you were to increase your customer value. To help you understand the advantages, here is a list of what you can expect:
High Sales Value
One of the most evident advantages of increasing customer value is higher sales. When you provide increased customer value, your customers will come rushing to you because all their needs and requirements are met. They have no reason to say no to you and go to your competitors. Moreover, by increasing customer value, you are able to please customers both old and new. This means that customers who have ordered from you previously will come back with more orders. Similarly, all the new customers will also be interested in the product and services you offer.
There will be a drastic increase in sales if you add more value to your customer's results.
Loyal Customer Base
Customer value is desirable for customers. It shows them that they are perhaps getting their money's worth or maybe even more. Customers will stick by your side when they know that you provide good products or high-quality services. They will stay loyal to your company and whatever you offer. Since you develop a relationship of trust with these customers, they will be more likely to refer your products and services to their loved ones.
The higher your customer retention rate is, the higher the number of your loyal customers. It is better and cheaper for businesses to sell to their existing clients rather than running after new ones.
Positive Reviews

If your customers are satisfied with the products and services you offer, they will be very willing to give positive reviews of your business. The marketing department of any business strives for positive reviews as that helps gain the confidence of the audience at large. The more positive reviews your business has, the more sales you can expect. This is because the general audience is more prone to accept reviews from the general public than the company itself.
It is easier for them to trust the public and believe they will have a similar experience to the others. Moreover, word of mouth from satisfied customers will influence their loved ones to come to you for services or products.
Stronger Brand Image
A company must have a strong brand image. The brand image of any company is how customers perceive it. If a company manages to build a strong image, that will help them accomplish its goals and take steps toward growth.
Also, the strong image of your brand will attract customers and assure them that your brand will be able to provide them with the solutions they are looking for. If a company has a negative brand image, then it is possible for the brand to suffer and not meet its sales goals.
Employee Retention
The more sales you make, the better it is for your employees. This is because more sales mean higher revenue, which is always a plus point for the company and the employees, as they can expect a pay increase or higher bonuses if the company does good business. And if employees are being compensated for their efforts, they will work hard at their jobs and not look for other opportunities. Without its workforce, companies cannot excel. Therefore, it is essential to create value for customers as that will translate into a better employee retention rate.
Strategies for Creating Value for Your Customers
To create value for your customers, you must plan your strategies properly. A lot goes into developing a strategy that creates value for your customers; for instance, you need to understand what value is and how your customers perceive this value. Your customers will not need the same thing over the years; with time, things change, and so will the expectations and needs.
This is why it is essential that you keep a vigilant eye on your customers and how their needs and requirements change over time. Other than that, if you want to create a result-driven creating value strategy, then you must learn what your competitors do and why customers prefer them over you. This will help you learn what you are missing out on and fill in the gaps with your creating value strategies.
If you are setting up a customer value strategy, you need to use the right tips and tricks so your campaign bears fruit.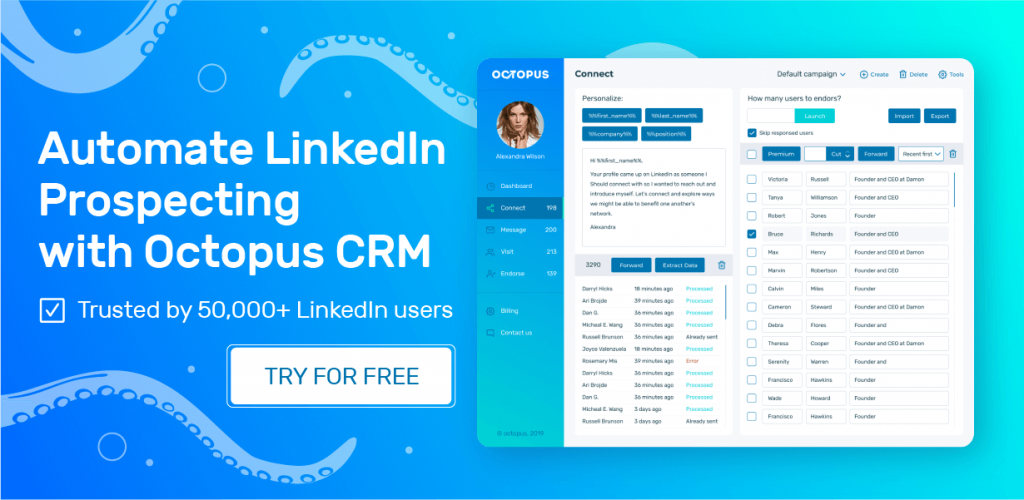 15 Tips for Customer Value Creation
Here are 15 tips for customer value creation that are great for giving your customers the value they need to choose you over others.
1. Add Valuable Content
If you have a website, you can add a blog page where you put up regular content that will help your audience in different ways and add value to their life. Also, the content needs to be relevant to the services and products you offer. This will give customers the complete package where they get the product and services they need, along with different guides and other knowledge specific to the product and services they order.
2. Ask For Reviews
Positive reviews can work wonders to add value for your customers. Moreover, when you ask for customer feedback, you can see the company from their perspective and learn about all the problems they face. Customer feedback can help your business grow and establish good relationships. In addition, when you ask your customers for feedback and implement it, they believe that they are being heard and will have a newfound respect for your brand.
3. Create Brand Awareness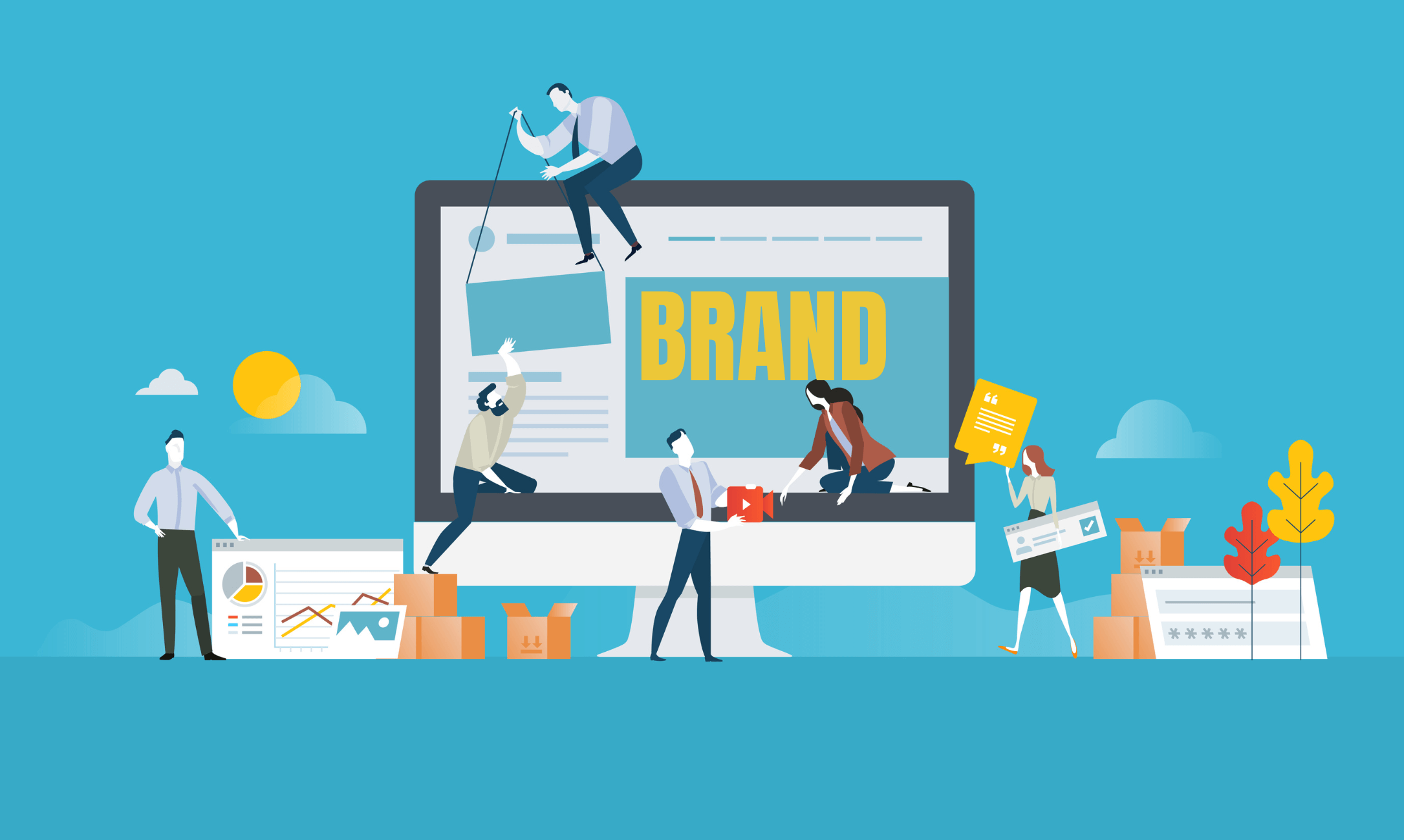 The way your brand is perceived is vital. If your brand has a good image, then customers will flock to you in the hopes of ordering your products and services. Therefore, you need to work on improving your brand's image and winning society's trust.
There are several ways you can do that. For instance, you can take part in any social work or give back to society in one way or the other. Doing this will not only help your target audience know more about your brand, but they will also have a positive perception that will help you increase your sales significantly.
4. Create Something New
Several companies may provide the same product or services you are trying to sell. To beat the competition, you must come up with something unique. A unique product is always worth investing in. You can complete thorough research to find out where your company is lacking and then jump at the first opportunity to create a unique product or service that can add value for your customers.
5. Customize Your Marketing Strategy
Not all marketing strategies will work on your entire customer base. There may be several reasons why what campaign may work on a segment of the audience may not work on others. With this in mind, you need to develop a marketing strategy for different audience segments.
Other than the segments of the audience, you need to customize your marketing strategy according to changes in time. For example, if you are an apparel company, you should refrain from marketing warm clothes during the summer. Ensure you customize your marketing strategy according to the need of the moment.
Related article: Best LinkedIn Marketing Strategies For Your Business
6. Engage With Target Audience
Before you can think about adding value to your customers' lives, you need to identify who your target audience is exactly. Once you do that, you can segment the audience and conclude which segment is currently at a disadvantage. This will help you learn what target audience segment you need to work on.
Now you can look for different solutions that will help you appeal to them and bring them up to speed with the rest of the audience.
7. Focus On Quality
Customers pay a compromise on high prices but what they won't compromise is the quality. Brands must work on their quality and ensure their customers have nothing to worry about. Paying customers will always look for products or services that are in accordance with the price they pay. Also, customers may be willing to pay more only if you pledge that you will deliver the quality you promise.
8. Grab Attention With Campaigns
If you plan on introducing a new campaign, ensure it is engaging or exciting for the audience. The more excitement you can instill in your audience, the better it is. There are several examples of campaigns you can use, such as discounts.
9. Improve Customer Experience
Customers give a lot of importance to the experience they have when dealing with you. If you are unable to give them the right experience, they will not come back to you whenever they need any more help. Giving a good customer experience should be a part of your dealing. Try to be as friendly and accommodating as possible, which will help improve the value you provide your customers.
10. Introduce Loyalty Programs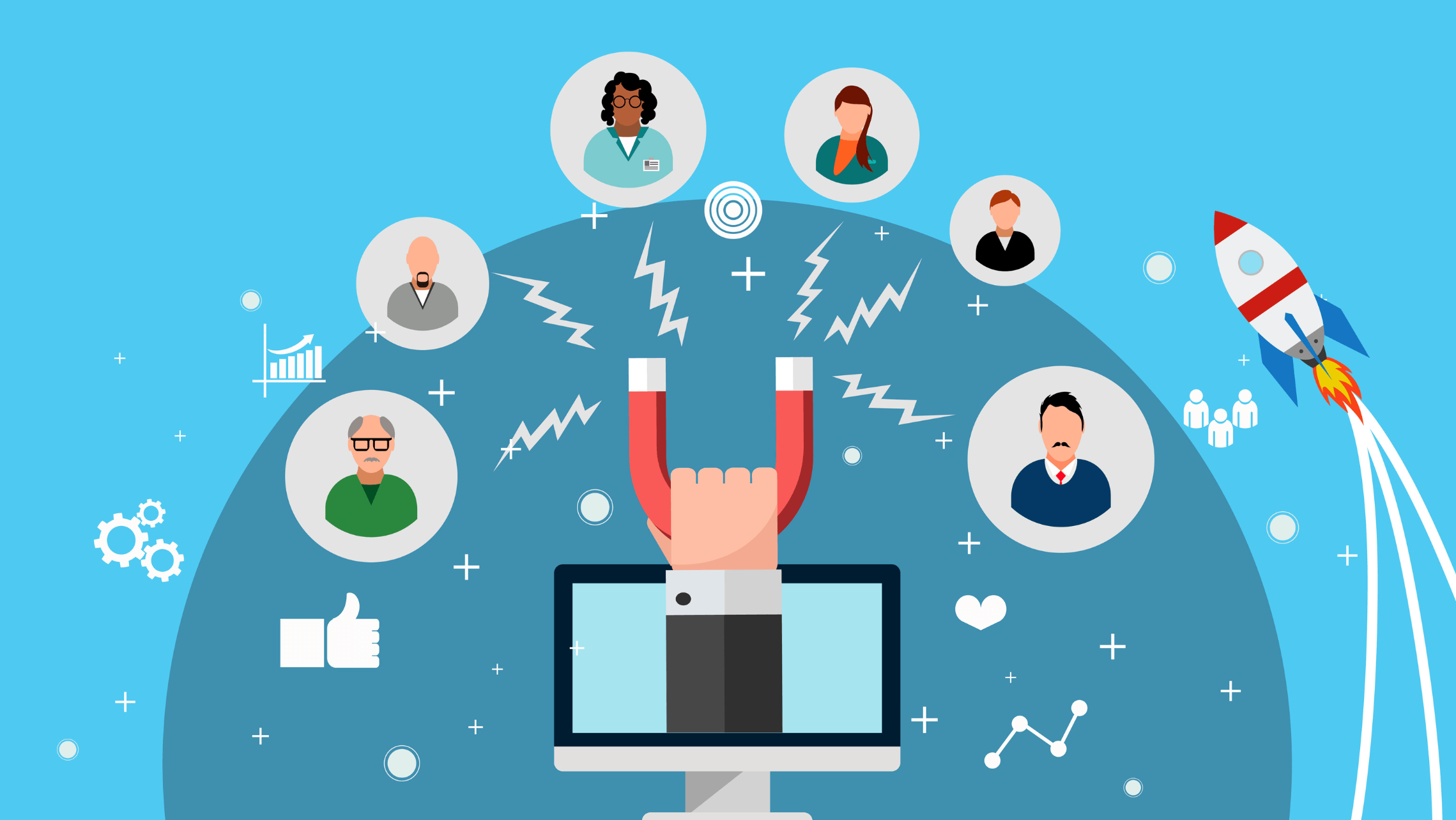 Customers who are loyal to your brand should be rewarded for their loyalty. You can introduce different loyalty programs that show your customers that you appreciate their business and are expecting them to stay loyal to you. There are different loyalty programs you can introduce, such as discounts, membership cards, and more.
11. Lead With Your Strengths
Every company has a positive point that sets them apart from other companies, and these strengths can be used to its advantage. You must look for strengths that are not very common and can help you grab customers' attention. Lead with your strengths and showcase them in front of your audience so they know just how you are a better option.
12. Spread Awareness
You must tell your customers what your product or services do to be able to create a want. If you create awareness in your customers about the product and give them the relevant resources they need, it will attract the customer attention you need to boost your sales. Educate your customers on your product and all the ways they can use it to add more and more value to their lives.
13. Simplify Your Buying Process
Try to make things as easy for your customers as possible. If the buying process is too complex, there is a high probability that your customers will go to your competitors and place an order with them. Come up with ways such as online ordering, so your customers don't struggle with a difficult buying process. You can also offer other incentives, such as free shipping.
14. Survey Your Audience
There is no harm in asking your audience what they need. If you want direct answers, such as what your customers think will add value to their lives, you can ask them directly instead of guessing. If you have a customer base, then you can conduct a short survey and ask them relevant questions.
15. Work On Your Image
To add value to the customer, the best thing for you to do is to grow your business internally and externally. This will help you grow, and the growth will work as a promising factor for your customers to believe in you and give you their business.
Customer Value Examples
There are several examples that can mean customer value, for instance:
Price

Quality

Product

Services

Time

Energy

Emotional Costs

Efforts

Aesthetics

Rewards

Uniqueness

Consistency
Conclusion
Companies need to prove their mettle, and to do that, it is important for them to ensure their customers that they are getting their money's worth. By adding value to the already services you deliver, you will be able to boost your sales. Customer value can mean different things to different customers. Therefore, it is best for you to cater to all possibilities and develop a strategy that helps you give your customers the best possible experience. The tips and tricks mentioned here can be of great help. Be sure to use them wisely.