So, you've built an effective lead generation strategy and noticed a sudden increase in website traffic. Visitors click on your website, fill out forms, and download free resources. Now what?
A prospect's interest in your brand means they've passed the first threshold. So, how do you convert them into revenue-generating customers? Easy, with a tricky yet effective process called a lead conversion.
Customers becoming more frugal, more informed, and picky, businesses must rethink how they convert leads into loyal consumers. Luckily, this blog post will help you learn everything there is about improving your lead conversion rate, including:
What is the average lead conversion rate

Tips and tricks to enhance your lead-to-conversion rate

Steps to creating a robust lead conversion process
Let's dive right in!
What is Lead Conversion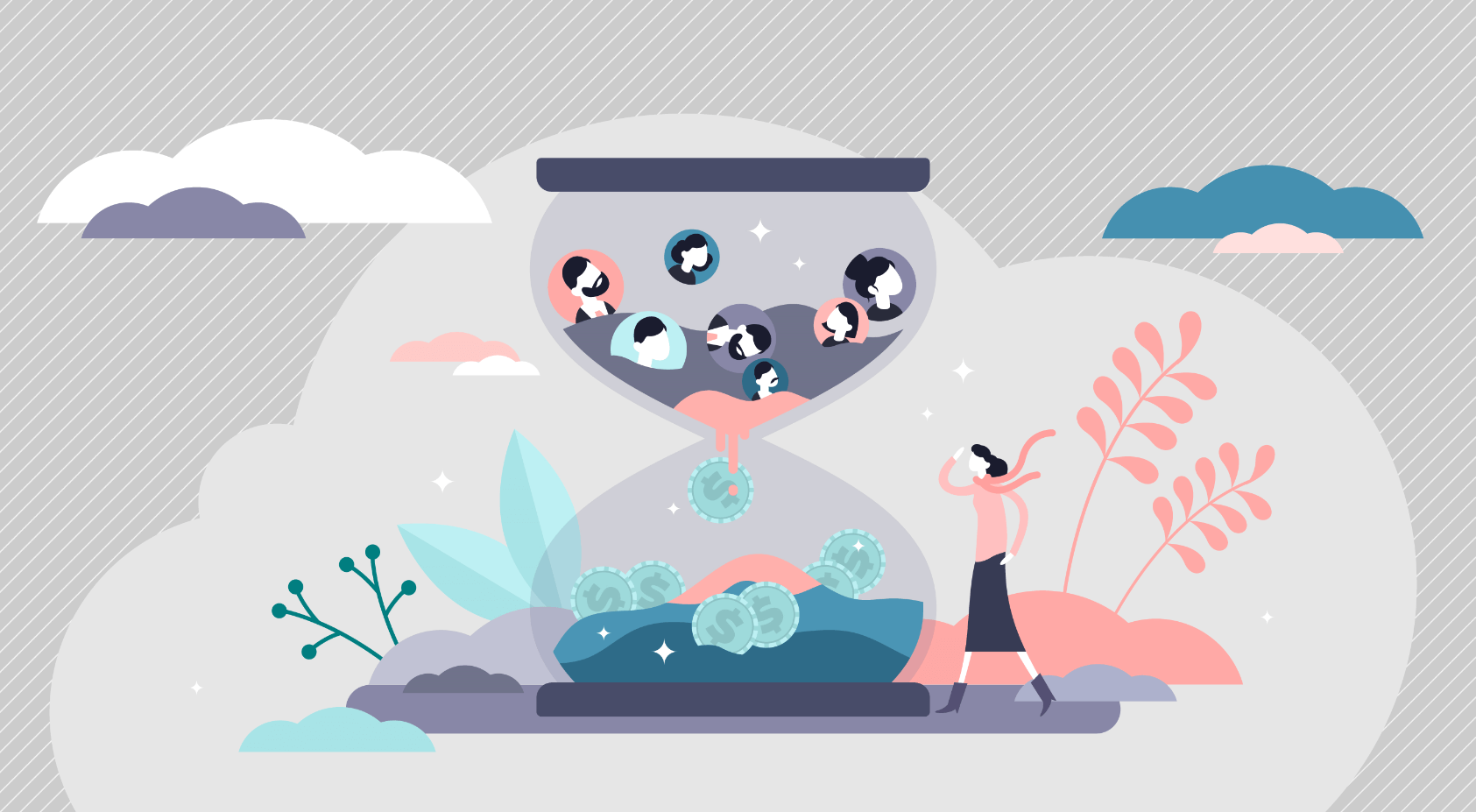 Lead conversion is a well-defined marketing process that converts turning leads into high-paying customers. It happens whenever a visitor performs an action that transforms them into a prospect or a lead jumps from one stage to another in the lead generation process.
Lead conversion involves leveraging effective marketing practices to invoke emotion and make the potential customer want to buy a product or service. A lead undergoes various steps before becoming a buyer, including:
Visitors convert to leads

Prospects grow into marketing qualified leads

MQLs become sales-qualified leads

Lastly, the brand nurtures SQLs to become customers
Thus, brands must create opportunities at each step to encourage the lead to take the desired action and move further down the sales pipeline. While the conversion process varies from company to company, they all share the same goal: converting prospects into loyal consumers.
What is a Good Lead Conversion Rate?
In two words: 1-3%.
Further, research shows that the median conversion rate for landing pages is 3%. But top performers have hit a conversion rate benchmark of 25%. However, remember that the ideal conversion rates vary depending on multiple factors, including lead generation channels, strategies to nurture leads, etc.
How Can I Calculate My Lead Conversion Rate?
Calculating your lead conversion rate involves two simple steps:
Dividing the total number of converted leads by the total number of generated leads

Multiplying the value by 100
Lead Conversion Metrics to Keep in Mind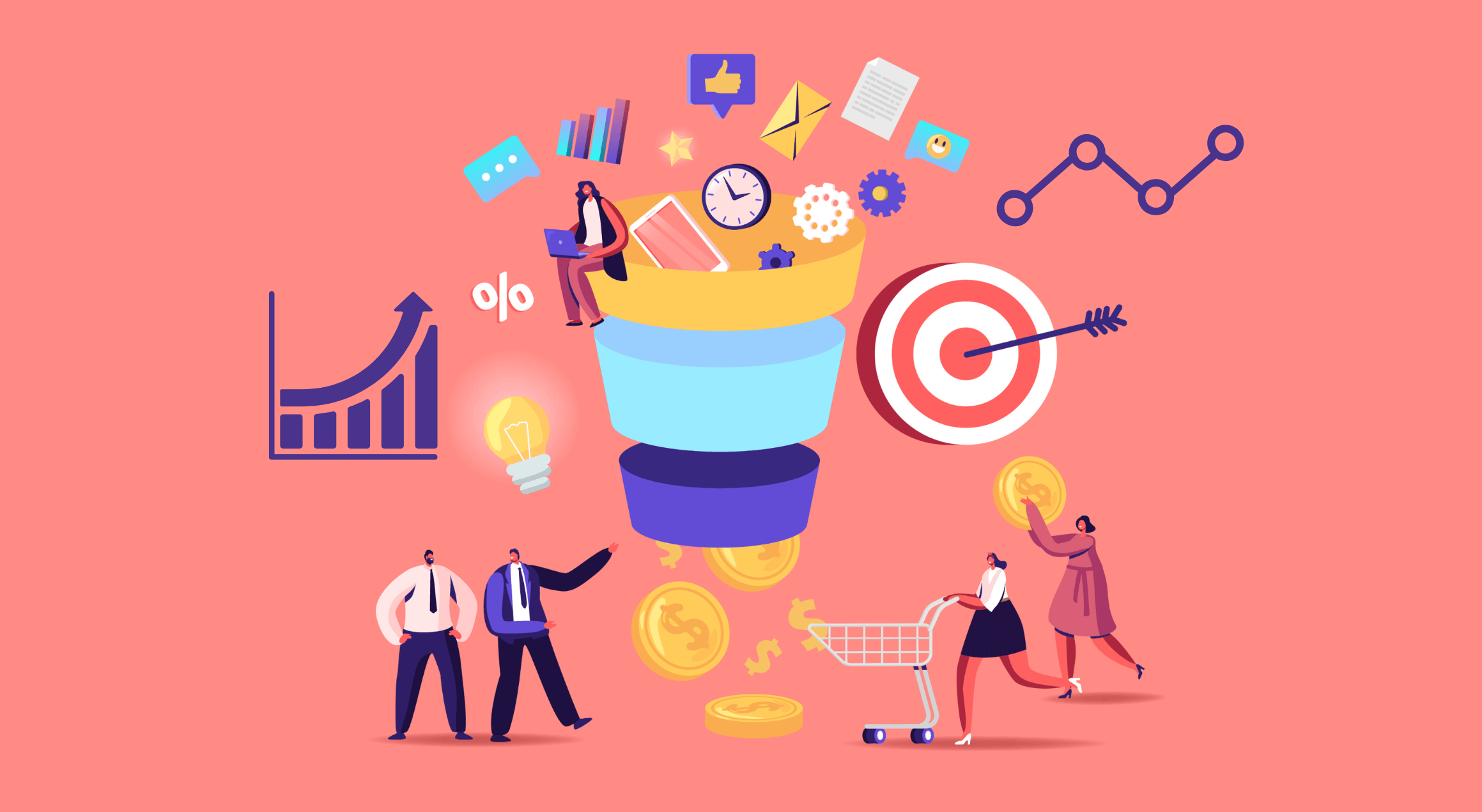 Lead conversion metrics are critical to objectively measure the success of your business to generate qualified leads and convert them into profitable customers.
Here are several lead conversion metrics every brand needs:
Lead Conversion Rate

Lead-to-Sale Conversion Rate

Lead to Opportunity Conversion Rate

Cost Per Conversion

Conversion ROI

Lead Value

Time to Conversion
Related article: 11 Key Metrics to Grow Your Business
Step-by-Step Guide to Building a Robust Lead Conversion Process
Now that we've covered the basics of lead conversion, let's discuss how your business can build a high-quality, efficient process:
Learn More About Your Leads
Start by gathering in-depth information about your leads, including the data you already have on your prospects, including:
Source

Industry

Company

Pain Points

Challenges 

Likes

Wants

Needs
And any other information that might help you curate a strategy that meets your ideal buyer's needs
Instead of wasting time building and honing a conversion strategy that doesn't match your prospects' needs, focus on collecting facts about your target audience. Ask yourself the right questions, such as "Where should I meet my leads?", "Are my leads most engaged in my newsletter or social media channels?" and "Do my lead conversion strategies cater to my unique audience?"
The best way to attract leads is to understand why prospects click on your website. Identify their challenges and problems by conducting user research and obtaining forms. From there, you can curate a tailored conversion process that meets customers where they are.
Identify High-Intent Behaviors
Do you know when your lead is ready to buy the product or service you're selling? What behaviors does your prospect exhibit when they want to make a purchase? Answering these tough questions is critical to differentiate between leads who convert to customers and those who abandon your website.
For instance, a prospect who reads your blogs and checks your social media accounts is less likely to purchase a lead who visits your pricing page. So, if you send unqualified leads to your sales team, they'll find it challenging to close a deal successfully.
How do you improve your lead-to-sale conversion rate? Align your sales and marketing team to determine low-intent and high-intent behaviors and how you should follow up.
Leverage SLA to Streamline Communication
It's no surprise that leads to conversion strategies lacking alignment between the marketing and sales team struggle. A service-level agreement can help businesses align their lead conversion strategies across the office.
Internal SLA entails your marketing and sales team's goals, initiatives, and accountability measures for a pre-defined time frame. Moreover, each agreement requires regular updates and improvements as priorities change, and the business grows.
Build a Powerful Lead Conversion Path
Your lead conversion path is the trail your leads follow to reach the endpoint, aka to purchase. Thus, you must create a foolproof, efficient, and robust path with compelling calls to action and opportunities to convert.
Remember to include tempting and personalized offers, especially since 91% of customers are likely to purchase if a brand provides highly relevant offers. You may also consider A/B testing CTA's to determine which performs better.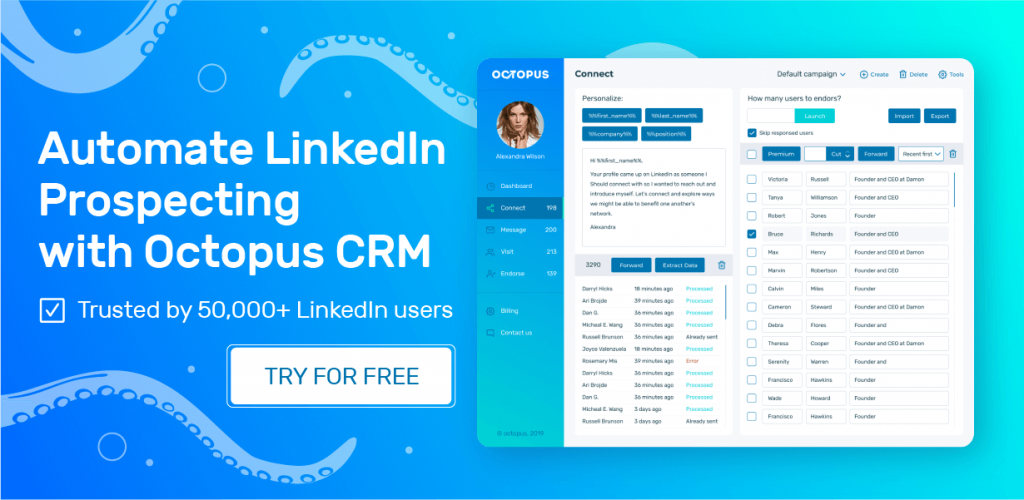 10 Strategies for Converting More Prospects into Customers
Up your lead conversion process to improve your average B2B lead conversion rate with our proven and foolproof top ten strategies:
Communicate Value
Here's the cold, hard fact: hundreds of companies sell the same product or service as you. So, what makes you so unique? What makes you stand out from the swarm of look-alike businesses?
Identify your value proposition and keep it at the forefront. Modern customers don't want cheesy, salesy ads; they want to support businesses that show they care. They want to purchase from a company that aligns with their values.
So, every blog, landing page, and CTA on your website should address your ideal buyer's needs and wants. Connect with your sales on an emotional level by using a one-on-one conversational tone and aiming to improve their life. That way, you'll create a lasting impression.
Engage Customers Throughout the Customer Journey
Marketers have the excellent opportunity to discover and engage prospects before they convert to active buyers. Leads don't become clients within seconds, but if they nurture a deep relationship and foster trust, they're more likely to become revenue-generating and loyal customers.
One effective way of accomplishing this is adopting a highly-personalized and detailed omnichannel approach that considers the buyer's pain points, needs, and stage. Leverage multiple marketing channels to deliver relevant content to buyers at the right time, including email, social media, and even mail.
That way, you can position yourself as a thought leader, build brand trust, and, ultimately, encourage customers to buy your product or service.
Encourage Sales and Marketing Teams to Work Together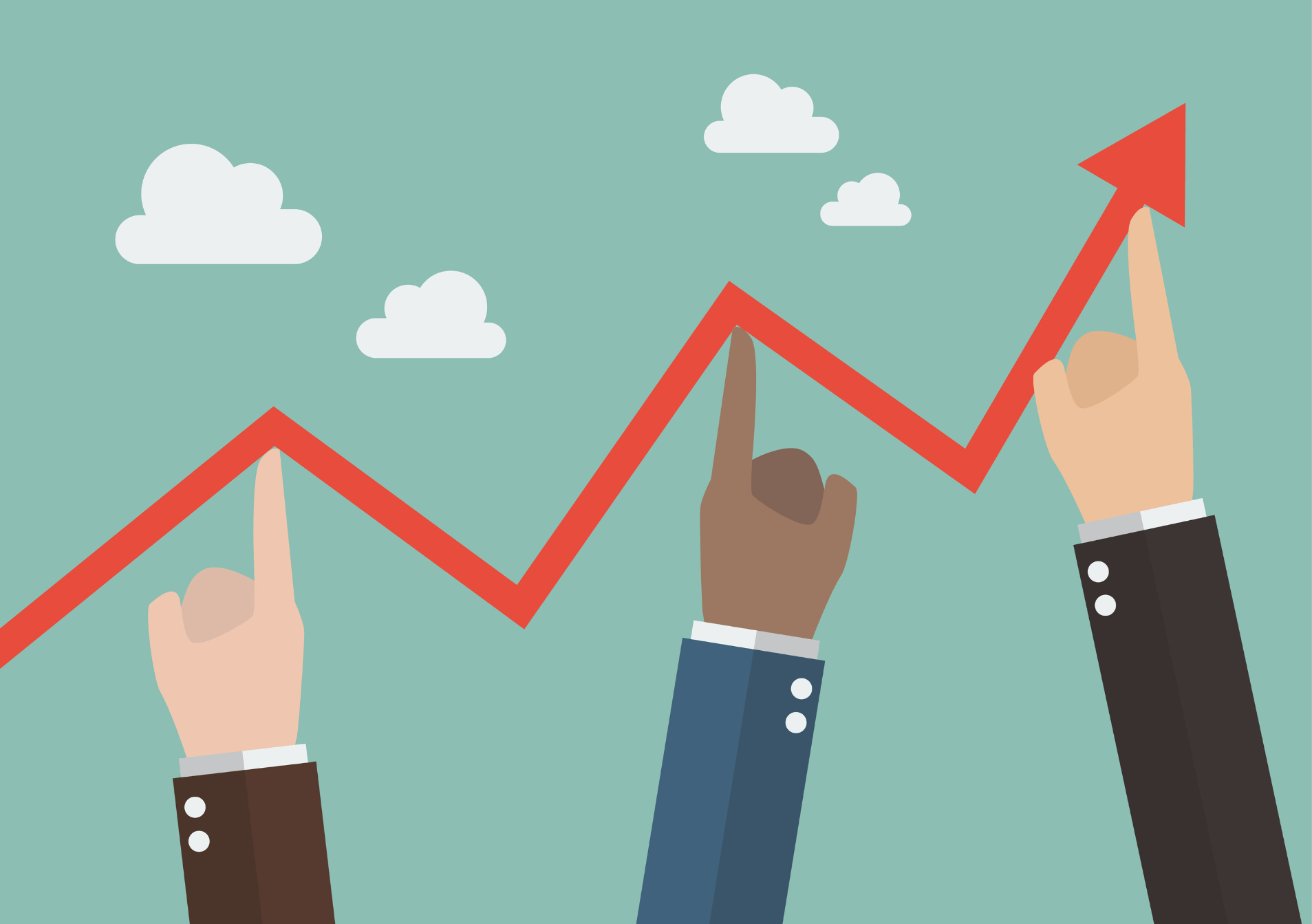 While most people consider sales and marketing to be two separate activities, the fact is that they often overlap. Marketing teams focus on creating and distributing high-quality content that generates prospects, whereas the sales team nurtures qualified leads to increase sales.
But essential, both teams share a common goal: to attract new customers. Therefore, integrating the marketing and sales team can help create a cohesive customer experience, lowering the cost of generating brand awareness and capturing more leads.
Sales teams must understand the company's marketing campaigns and learn the sales reps' approaches. Transparency between these two departments can improve the customer experience and, consequently, improve sales.
Don't Make Your Leads Wait
Leads do not like to wait.
The level of interest starts dropping as the minutes pass by. In fact, they may have already pounced on your competitor within an hour. Therefore, businesses must set up internal routines to nurture incoming leads.
Directing leads to personal mailboxes can cause sales reps to miss them due to email overload or delay. Thus, it's better to redirect online leads to a company mail where available people can handle the lead quickly and efficiently.
A better option is leveraging robust customer service software. Using an innovative tool can help your company improve traceability and speed, which translates to happier buyers and, ultimately, increased sales!
Identify their Problem
You can't close a deal if you don't understand the underlying issue your prospect experiences. So, to increase your success rates, you need to learn what challenges and pain points your potential customers face.
Try different approaches every time you ask a question or hold a dialogue with a lead. That way, you'll learn more about the prospect and uncover concerns they might have. In addition, you can better address their problems and position your product or service as the ideal solution to their problems.
Create a Robust Solid Marketing Strategy before Executing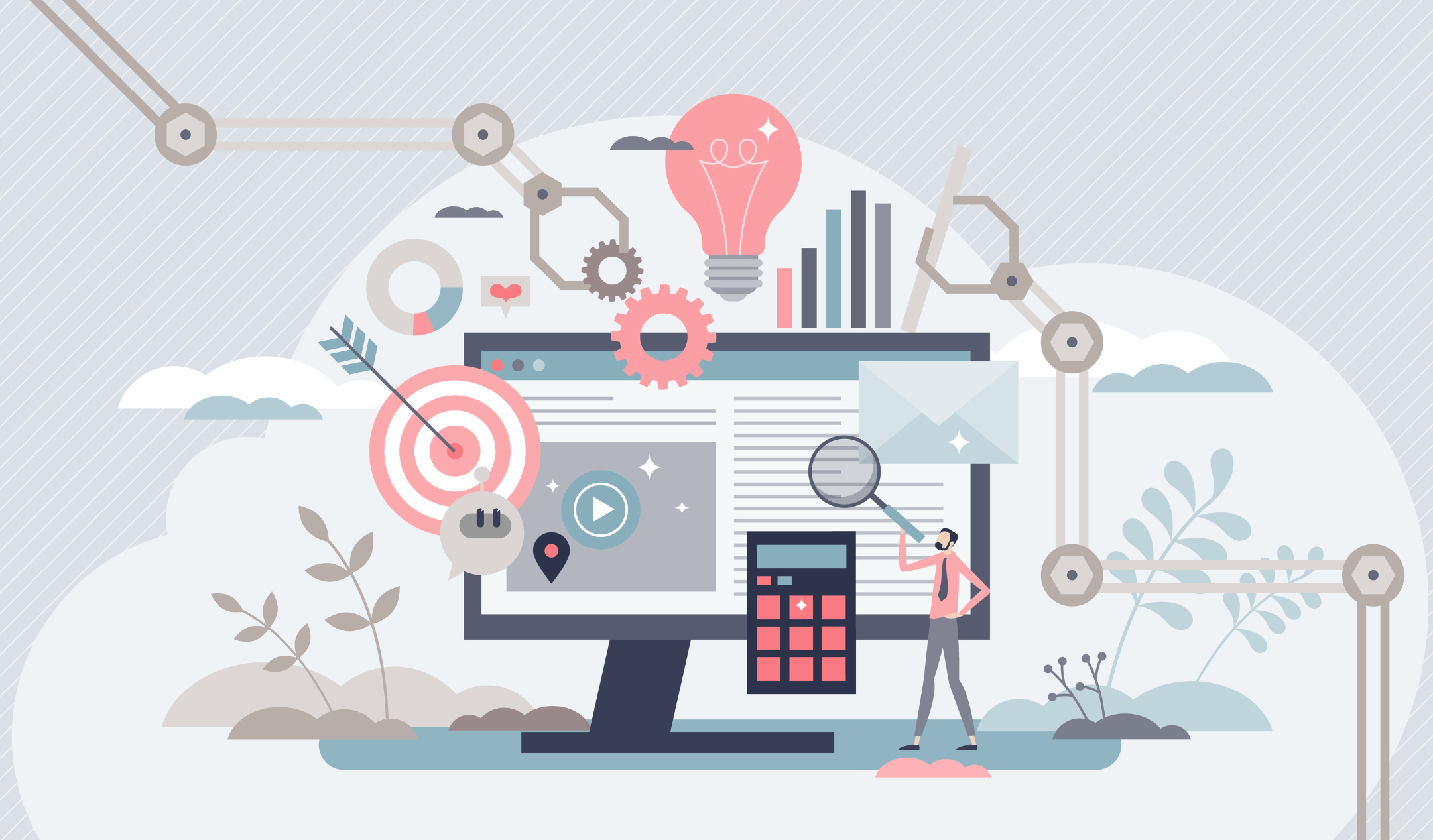 As the marketing space becomes highly saturated and competitive, businesses must shove aside overused, useless marketing strategies and create thoughtful ones. You need to do your homework to convert more prospects into loyal customers.
Furthermore, you must create a well-defined strategy that maps out how exactly you plan to attract leads, how you'll engage them, and what results you wish to achieve. It's also critical to consider your ideal customer persona and how your solution will benefit them. 
Brainstorm different outreach methods and create multiple, highly personalized messages focusing on how the product/service you're selling helps the customer. From there, you can use the gathered information to develop a killer plan that outlines how you should nurture prospects throughout the buyer journey.
Keep Your Leads Warm
Whether you call your prospect ten minutes or an hour after completing a web form, they might not be ready to jump to the next sales process step. But if they show interest in your product or service, you must keep them warm. You can do so by calling them and holding an engaging conversation. For instance, you might ask them if they prefer receiving email updates or SMS notifications.
Remember: customer care starts before the prospect makes a purchase. So, keep your lead updated and show that you care, and you can rest assured they'll return to your website to move to the next step.
Monitor Your Sales Pipeline
Your sales pipeline offers a holistic view of the prospects in your sales pipeline. A robust CRM system enables you to monitor which stage of a prospect's buying process and how marketers and sales reps nurture them.
CRM systems offer insightful dashboards that help visualize your sales data with charts. We recommend holding weekly sales meetings where you discuss sales cases and progress. Updating the pipeline can make it easy for people to determine which case they need to focus on.
Build Trust
Closing a deal doesn't involve people buying a product instantly. It includes marketers nurturing a prospect, captivating the person, and then selling the product. Therefore, it's critical for businesses to always be genuine and friendly and show that they care. Speaking the truth makes it easy for your prospects to trust you, so focus on having an honest and engaging dialogue.
Hold meetings that involve fun and informative conversations instead of throwing overly salesy pitches at them. Spend time actively listening to the customer, understanding their issues, and conversing, so the customer views you as an honest industry expert.
Leverage Effective Communication Channels to Grow Leads
Improve your conversion rate by meeting prospects on their preferred social media channels. Try using multiple marketing channels like emails, social media platforms, video, radio, etc., to communicate with them. 
For instance, using Facebook, Instagram, and Twitter can help increase your brand's awareness and generate brand trust. You can use LinkedIn and email to send personalized outreach messages. YouTube is another excellent marketing channel for growing engagement rates.
Related article: Successful B2B Sales Strategies to Win More Leads
Conclusion
Converting leads into loyal customers starts with identifying opportunities to nurture them throughout the sales journey. Ensure everybody in your business understands your customer's needs and pain points so that you can work together towards a single company goal.
Remember to calculate your lead conversion ratio to identify where you stand as a business and how you need to hone your conversion rate strategy to grow conversion and sales.