As technology progresses, it is becoming difficult for businesses to stand out in the digital world. Besides, the cutthroat competition makes it even harder to rank higher on the search results and foster customer loyalty.
A good way to achieve these goals is by getting online reviews. According to stats, 9 out of 10 customers consider online reviews as personal recommendations. A few lines from your customer can make or break the deal for your business. Similarly, one less star can significantly impact the reliability of your brand and push prospects toward your competitors.
Rarely will your customers write a review; therefore, big and small brands explicitly ask for it. But nobody minds sharing personal experiences or opinions that can prompt others, too.
In this article, we will focus on the clever ways to ask for a review from your customers without making it awkward. We will also share a few examples of common scenarios to make the process easier for you.
But before that, let's find out why you should ask for a review.
Why Ask For Reviews?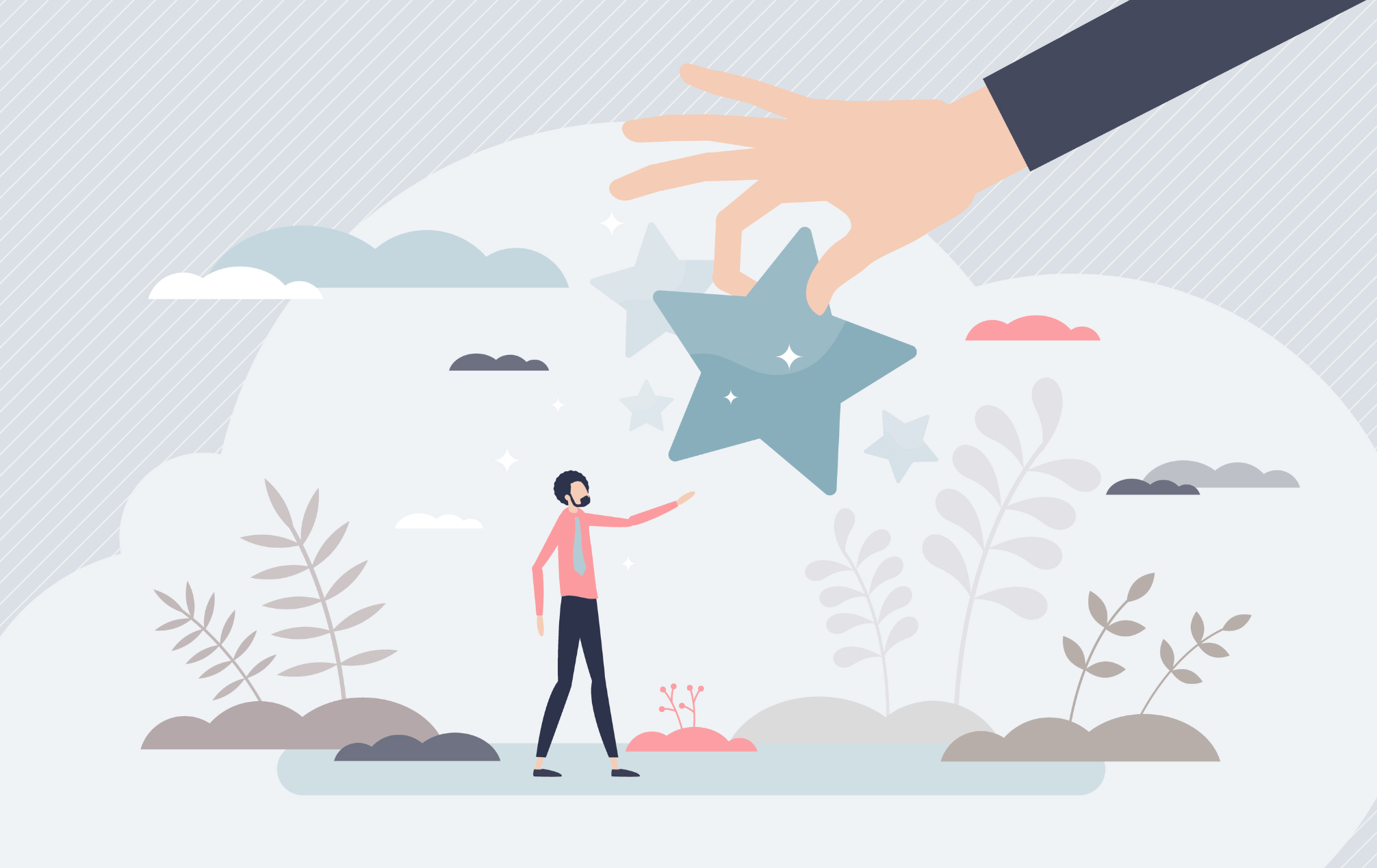 Reviews may not seem an all-important tool, but there is more to them. Customers often shop only because others are recommending the business/brand. Sometimes, people wouldn't even know of a business until they heard it from someone — a review does that too!
Here, we have some impressive statistics to prove the point:
If you're still unsatisfied, let us discuss the top 3 reasons to get an online review.
Attract New Leads
Here's the truth: you can only stand out from the herd using smart and effective marketing automation tools to captivate the target audience. One of the proven ways to attract buyers is through genuine reviews. Consumers are more likely to search for the opinions of previous consumers to know about their experience.
Boost Sales
In fact, data shows that 72% of consumers will trust a local brand more if it has positive reviews online. They treat them like a personal recommendation, relating and connecting them. As a result, customer reviews can boost sales and increase revenue. Therefore, you will require stellar reviews to attract and sustain new and old customers.
Build Online Credibility
Customer reviews convince customers to take a risk and purchase, as they trust honest opinions more. Reviews are one of the best ways to upgrade your reputation in front of the consumer's eyes.
It is perfectly acceptable to ask users to review a business, its customer support, products, or service. However, it may prove difficult mainly because consumers are in a hurry or forgetful. Even if they love the product or service, they may not review it on the website or page.
Therefore, you must be careful about approaching the consumer for a review.
Using Google For Online Reviews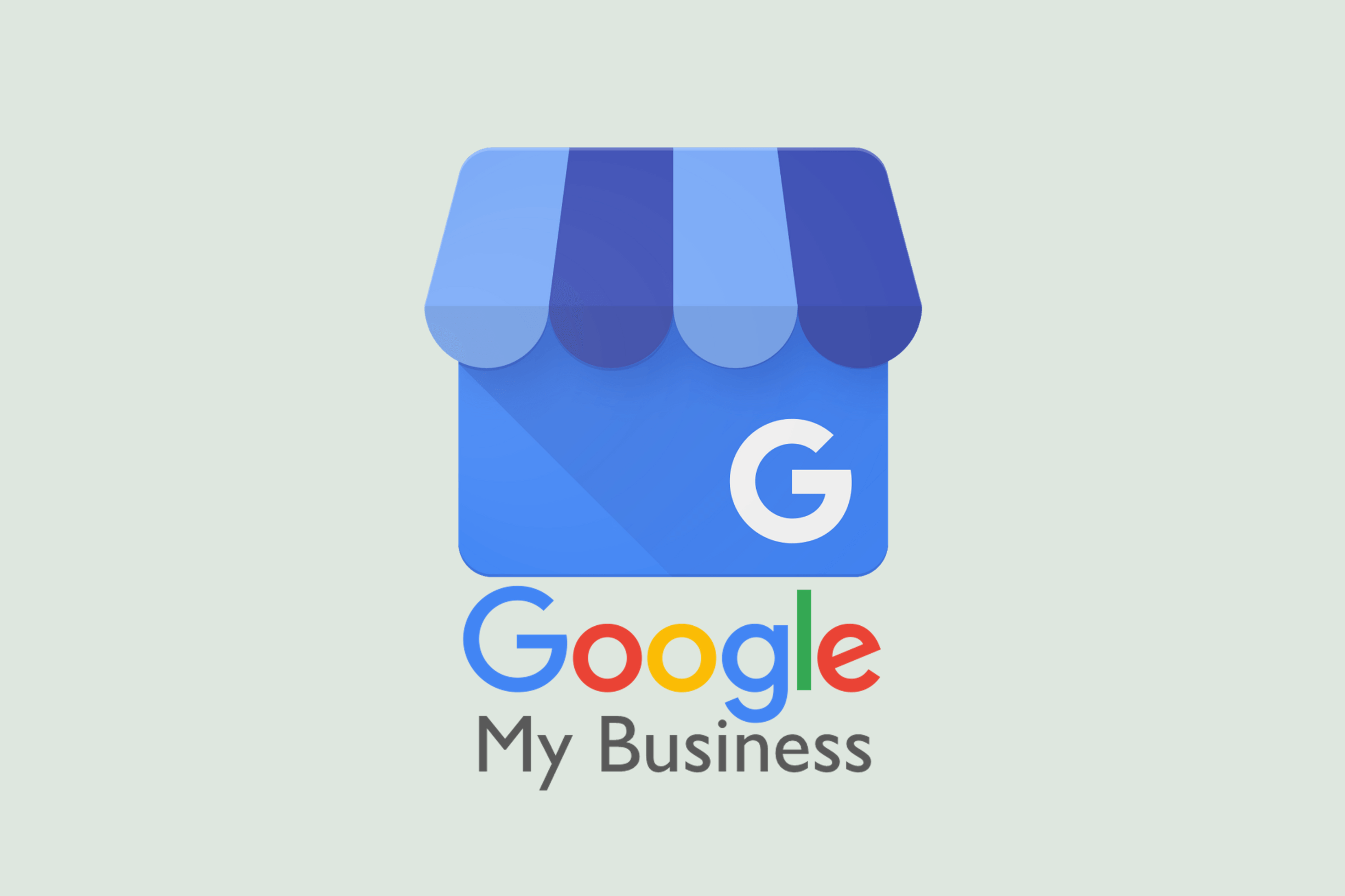 Before asking people for reviews, which may be annoying and challenging for the business, it is crucial to consider the right platform. Google, being the biggest search engine, is the best place to highlight your customer reviews.
Google My Business is a free tool where your customers can write a review for your business that will also promote your business on other Google platforms, such as Google Maps. These reviews can build credibility, improve SEO and increase the online visibility of your brand.
How To Ask Your Consumers For Reviews
This section will tell you how to ask your customers for a review without putting them off.
How To Ask For Reviews Via Emails
Studies have shown that a consumer who had a bad experience is likelier to leave a review than someone who's had a good experience. Thus customer satisfaction is crucial for every business. If a company fails to do so, not only will it lose its potential consumers but also its existing audience.
Email is one of the strongest marketing techniques that boost sales and capture new leads. Almost 91% of people check their emails daily, and 58% do it first thing in the morning. Therefore, asking for a review via email can be highly effective and rewarding. They can also be customized and segmented as per the campaign. Unlike other forms of review requests, you can send multiple reminders and follow-up emails without annoying your customers.
You need a personalized email body, a catchy subject line, and a "review us" or "feedback" link. Depending on your requirements, the URL can direct your customers to the website or your social media page.
Read also: How to Use Email Variables For Bulk Emails
5 Templates on How to Approach a Client via Email for a Review
If it's a product review
Email subject line: Don't forget to leave a review
Hi (Name),
Our customers rely on reviews from insightful people such as yourself to decide which of our products and services is best for them. If you have a minute, please click on the button below to tell us if you're enjoying your purchase
Add a link for the review page
Thank you for choosing our brand
Cheers,
Sender's name
If it's a one-time B2B or B2C service
Subject Line: How did we do
Hi (Name)
Thanks for choosing us. We appreciate your trust in us and value your business.
If you were happy with our services, please take a moment to leave a review on (the platform of your choice).
It would mean the world to us.
Until next time,
(Sender name)
If it's a hotel, spa, or salon
Subject: Are you enjoying the purchase?
Hello, [First name]
You chose our company from all the [business categories] in [your location]. So we feel pretty dang unique as a result of that.
But we're curious: Did we repay the favor?
Please share your [service type] experience with [business name] in a review on [preferred platform].
We read every piece of feedback we receive and consider it carefully so that we can keep enhancing our [service type].
Stay healthy,
Sender name
For a survey feedback request
Email subject: Take a quick survey to let us know how we're doing.
Hello, [First name]
We at [business name] are constantly looking for ways to improve our [insert your category of product or service]. And we are unable to succeed without your open criticism.
Please spend time responding to our short survey. It will just take a minute, I assure you. Make no excuses. We want everything, good, bad, and ugly.
Finish the survey.
Cheers,
Sender name
For a testimonial request
Subject line for email: A case study or testimonial highlighting [customer name]
Hello, [First name]
I hope everything is good with you and your family.
I wanted to see if you would be open to us doing a [case study or testimonial] after looking at some of the work we've been doing with you (thanks again for choosing us!). Incorporating some of your comments and outcomes, I wanted to [write up a piece/make a film] about the work we've been doing together.
I greatly appreciate it.
Cheers,
Sender name
Related articles: Best Time to Send Cold Emails and Best Email Drip Campaign Examples
How To Ask For A Review Post Purchase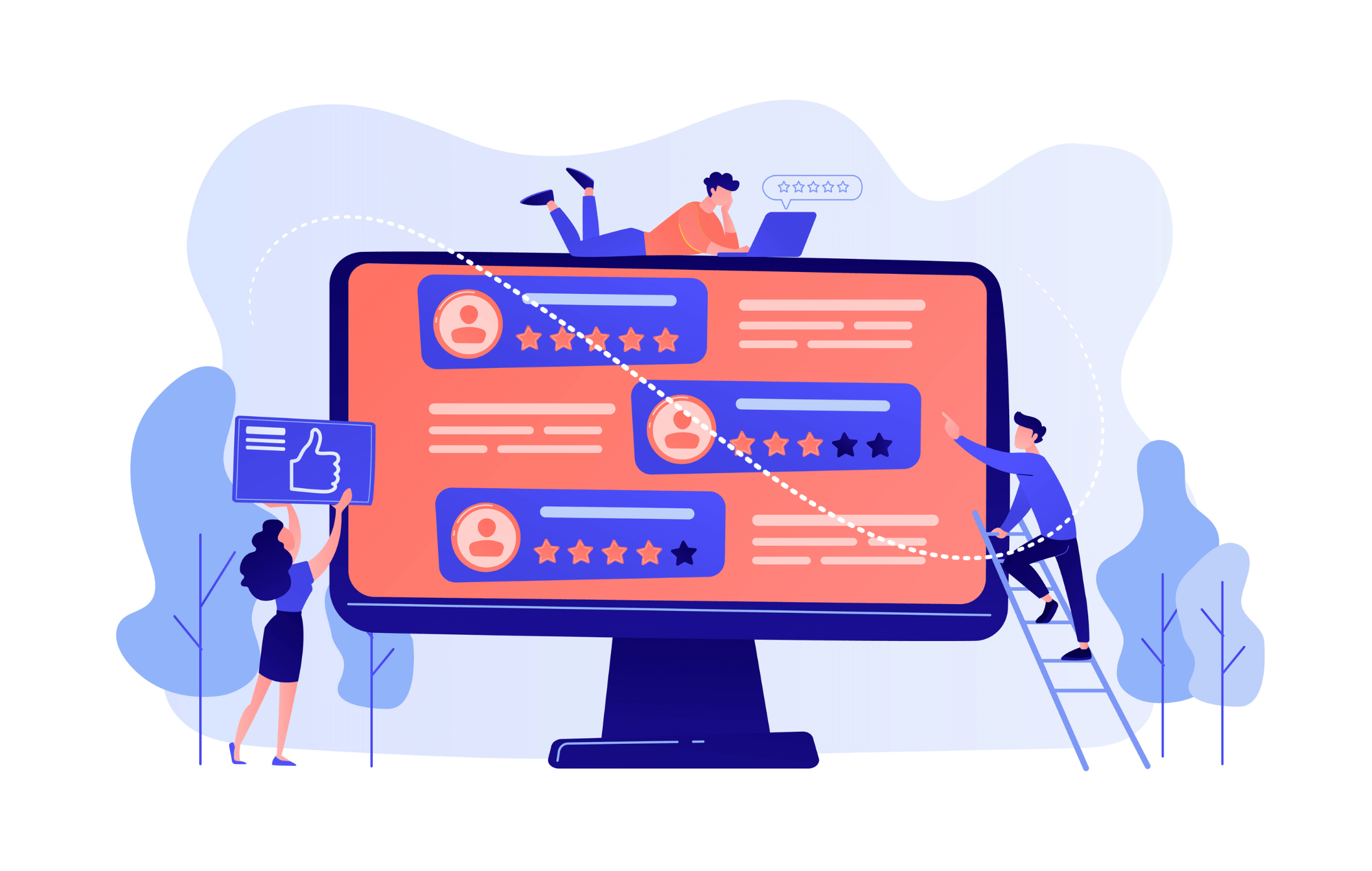 Timing is crucial when it comes to encouraging your consumers to leave reviews. Choosing the appropriate time to ask consumers for reviews is vital, yet this varies widely from business to business.
If you're looking for product reviews, send the email requesting them when the customer's purchase is still fresh in their minds and after they've had some time to use the product. Customers are more likely to give a review when they are happy with your product.
One of the easiest ways to generate more reviews is to ask your customers to share their experiences; it may be good to ask for more than once. Although they might have agreed, your consumers might occasionally forget.
They will write a review if they have time and interest in sharing their opinion. Following up too often may annoy them and build a negative image of your brand. 
How To Ask For A Review Via Text
It might surprise you that in 2021 text messaging, a technology that has been around since 1992, was one of the most effective means of customer contact. You might want to drop a personal request with a one-on-one message or use an SMS review request service. While the latter helps you to reach out to thousands of customers with a single click, it is impersonal and comparatively less effective.
This is how an SMS review request operates:
You decide the SMS template you desire (or create your own using the shortcodes for your unique links)

Send the SMS invitation to the recipient's phone number.

The link to the review form will be sent to them in real-time.

The customer can fill out the form once it appears and provide feedback.
On the other hand, personal request messages are direct conversations between the brand owner and the customer.
How To Ask For A Review On Social Media
Social networking sites like Instagram are viral; however, Facebook still dominates the online reviews market. In addition, some consumers are more willing to provide a review when asked over Messenger rather than email since Facebook enables the business to connect with clients and provide better-tailored customer service.
And if stuck for ideas, you might want to explore the options the Facebook group presents. For example, it may help you reach out to consumers more efficiently and give a personalized campaign.
Read also: Why You Need Octopus CRM for Business Owners
How To Ask For A Review On Your Website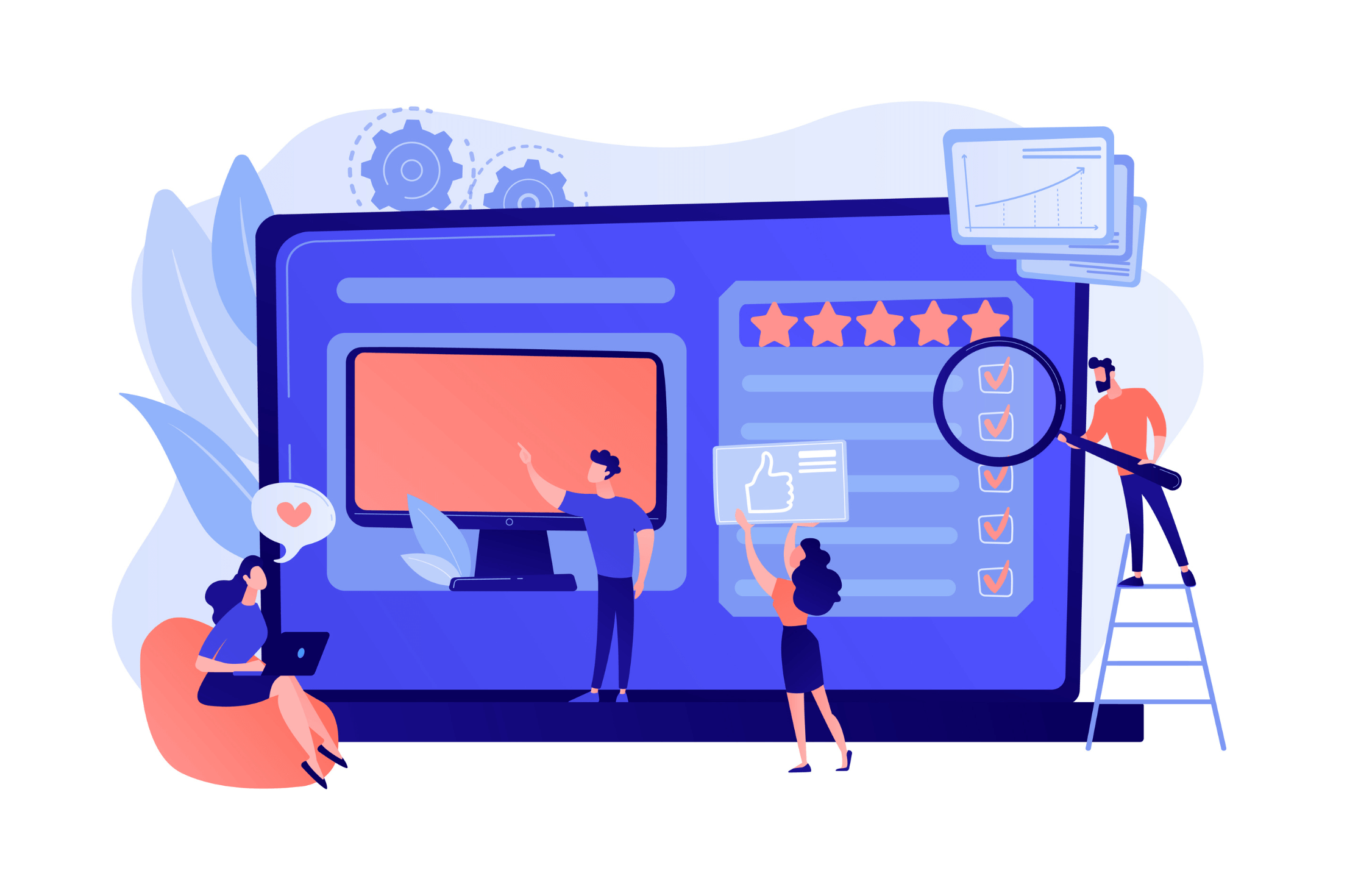 You can add a call to action (CTA) asking visitors to post reviews across your website. Still, many companies find that having an independent reviews or testimonials page is more accessible than the "leave us a review" CTA button. 
You can let your customers write a review, give stars, or thumbs up (down) to make the experience more engaging. You can share these reviews on your social media handles and GMB page for better visibility.
For cross-platform sharing, you can use a CMS plugin that will even collect your customer reviews from various sites and consolidate them on your website. Reviews optimized with the right keywords can also boost your SEO; however, they need to be in text form instead of images.
How To Ask For A Review From Your Vendors
B2B companies must get positive reviews and ratings from vendors and other stakeholders. While there are many ways to ask for reviews, asking them directly during a meeting can be highly helpful.
You can start by appreciating their products and services before asking for their feedback. Emails are a much more professional way to reach out to your vendors for a review. That is why you might want to hire someone specializing in business communication to write you a formal email.
You can even ask the client for referrals to grow your business network and increase B2B customers.
How To Ask For A Review Over The Phone
Sometimes, it is recommended to make a follow-up call to consumers to see if they liked the product or service. It's a fairly common practice for small businesses to reach out to their customers over a phone call. Many a time, they will record the call for quality assurance and testimonial.
However, you might first want to ask them if they are free to leave a review. Disturbing your customers during an important meeting or office hours may agitate them and put you on the wrong footing.
If done rightly, review requests over a phone call can make your customers feel valued and appreciated, boosting brand loyalty.
How to Ask For a Review in Person
Personalization is crucial for developing relationships and a great approach to improving your business ratings. However, directly approaching your customers for a review can be challenging and intimidating.
The easiest way to go about it is to make the most of customers who directly approach you to appreciate your business for services and support. Although it seems pretty straightforward, waiting for your customers to reach you on their own is like fishing without bait.
A relatively more effective way is to start a conversation with your customer and then ask them for a review. You can ask for their experience during checkout or while they are navigating your shop. However, make sure you're not forcing them to give a review. Otherwise, it will turn your entire review request into self-serving and ingenuine.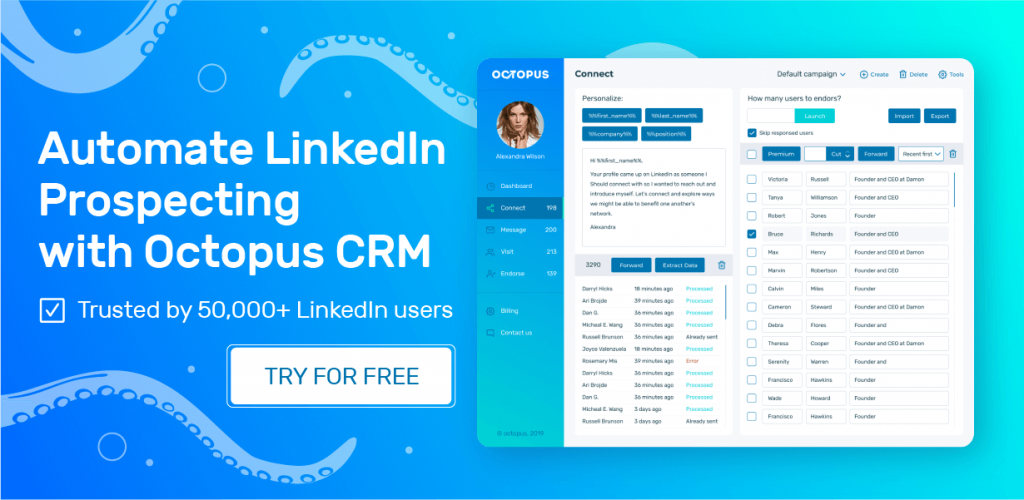 How NOT to ask for reviews
After discussing the proper method for soliciting reviews, let's move on to some tactics to avoid using to improve online reviews.
Don't Purchase Fake Reviews
You should never purchase fake reviews! Online review services provided by Google are pretty sophisticated and have several methods for spotting phony activity.
However, be mindful that engaging in such behavior may result in penalties or the removal of your company listing from the website!
Don't Spam Consumers
Spamming your devoted consumers with excessive evaluation requests will irritate them more than anything else. Customers are more likely to leave unfavorable or incorrect evaluations if you ask for reviews frequently.
Don't Bribe them With a Gift or Discount
While customers enjoy discounts and free gifts any time of the day, it will backfire if you use these incentives to get a positive review. Many online review sites, such as Yelp, prohibit such exchanges and may ban your business on their website.
It will also leave a bad taste. Reviews primarily don't intend to benefit a business but help customers and prospects make an informed decision.
Conclusion
Reviews are, without a doubt, the new advertisements. As a result, you'll need to use various techniques to establish your authority in the field and expand your firm. Getting client reviews online is one such tactic that is highly effective. However, to consistently receive customer feedback, it's crucial to build relationships with current and potential clients.
We hope you found these 13 innovative ways to ask for a review quite compelling. Reviews are helpful in all situations, whether you're looking for feedback on your customer service, measuring product efficiency, or overall customer satisfaction. All you need to do is sound genuine and make your customers feel valued.