Do you want to maximize the effectiveness of your drip programs and email marketing? We have got good news!
We have gathered and examined 14 email drip campaign examples to help you know more about them and increase sales with less work.
The main objective of a drip campaign is to nurture subscribers, send them emails that are highly relevant to their conversion, and, in general, meet them at every stage of the sales funnel.
Continue reading if you're seeking a solution that will allow you to manage your email list and develop efficient drip campaigns while interacting with new prospects.
What is a Drip Campaign?
Automated sales outreach takes the shape of an email drip campaign. It consists of emails automatically sent to a specified audience after a specific activity. With a "drip" of regular, automated emails, drip campaigns target current and potential clients.
After submitting their email addresses on your newsletter signup forms, your new subscribers typically begin getting these emails. Then, until the campaign is over, they will promptly receive your emails.
Drip campaigns are distinctive because they use automated workflows to predict and track the user's behavior. For instance, you could set up a sequence to distribute the most well-liked blog post after two or three days to someone who recently signed up for your newsletter.
Effective drip campaigns can automate time-consuming, complex, or delicate manual processes that would otherwise be subject to errors and help you expand consistently. Consequently, they greatly simplify your email marketing!
Drip marketing campaigns help brands automate customized and targeted messages based on consumer behavior or action, directing them toward attaining a new goal. These objectives and actions (or even inactions) could consist of the following:
Making a purchase

Signing up for a newsletter

Filling out a lead capture form to download an ebook

A regular customer who hasn't placed an order in a certain amount of time

Abandoning your shopping cart during a transaction

Registering for a live or online event

Sending a customer support inquiry
Why Do You Need a Drip Campaign?
Although they are undoubtedly important, there is much more to lead nurturing than drip marketing. Drip campaigns constitute a significant factor in any company's ROI, ROAS, and excess profits.
Simple subscribers might become leads or even customers with the help of drip campaigns. You may provide the prospect with the knowledge they need to make a purchase — information they may or may not be aware of — by sending them a constant flow of thoughtful messaging.

With the correct

lead generation tool

, drip campaigns may automate monotonous, manual chores. It enables you to avoid manually tracking the customer's journey and sending emails to customers.

Drip programs are dependent on particular activities completed. As a result, you may segment your leads according to their interests and gain knowledge from their behaviors.

Brand recognition rises when promotional emails are sent out regularly. These emails are a subliminal reminder that your business is still around and would be an excellent fit for their requirements.

Drip campaigns may also perform a fantastic job humanizing your brand by subtly reminding recipients that your firm is still around and would be a terrific solution for their requirements. Consider this. If the leads are receiving emails based on their behavior, it signifies that your brand (to a certain extent) comprehends what they require. That demonstrates initiative to the leads that the brand is aware of their needs and wants to assist them.
Depending on your brand, drip programs can provide many remarkable outcomes.
Types of Email Drip Campaigns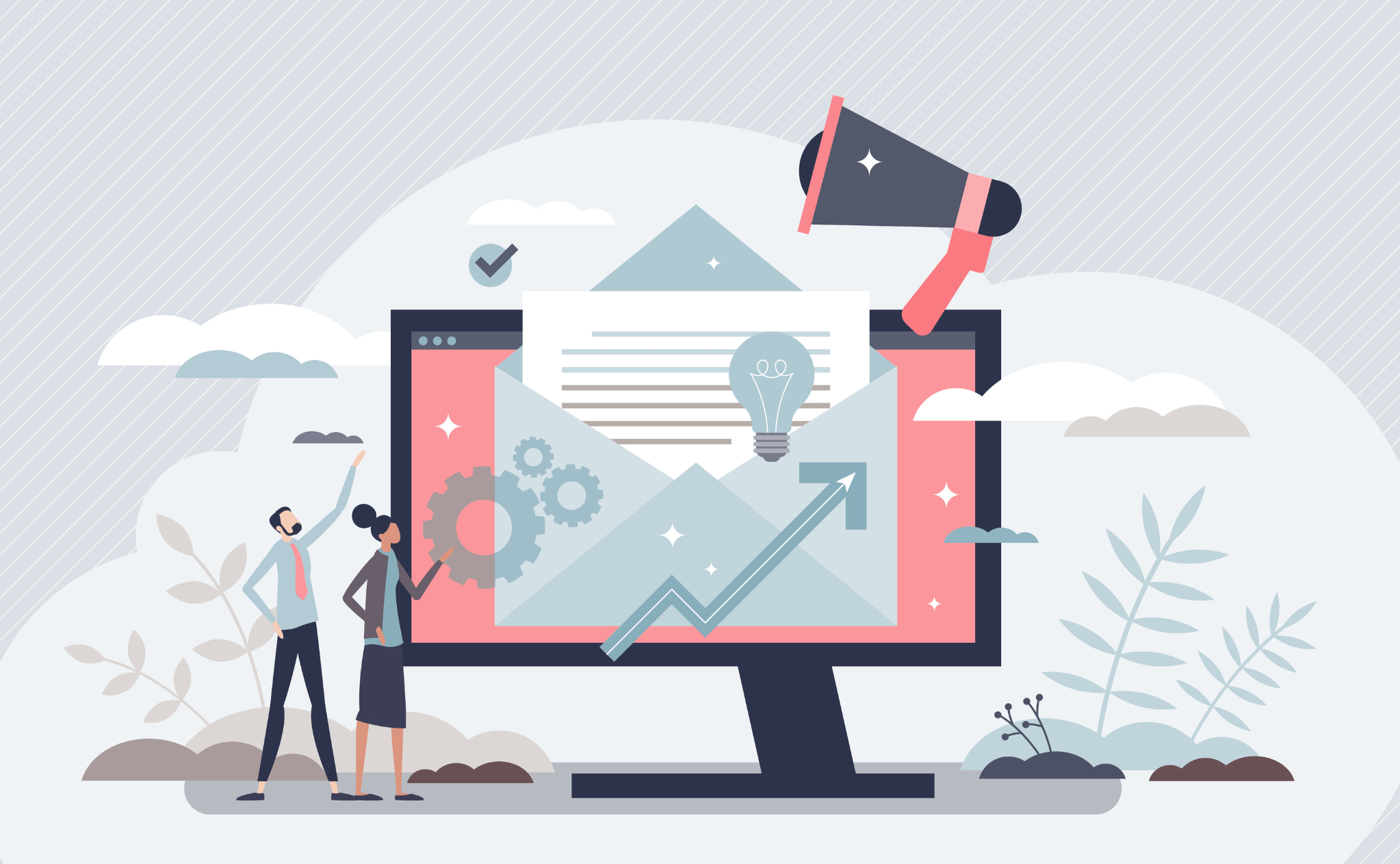 Now, let's discuss the different types of drip campaigns and when you should use them:
Welcome Campaign
A welcome email sequence is an excellent way to introduce your brand to a new subscriber and create a lasting impression. That way, you get the perfect chance to introduce yourself, show your business offer, and demonstrate what makes you stand out.
According to CheetahMail, welcome emails attract 4x the open rates and 5x the click rates compared to other bulk emails. In addition, they enjoy an average open rate of 58.7%. But to ensure your emails grab the attention of a new subscriber, you must be specific.
In addition, consider integrating the links to key landing pages or adding an enticing offer to increase traffic. Aim to set up three to five emails that introduce the lead to your brand and offering, such as:
An email including some of your most-shared blog posts

Offer a new trail-level service or discount for signing up

Showcase client testimonials about your services or products
Post-purchase Campaign
In addition to improving traffic, drip campaigns are a fantastic way of retaining customers. Post-purchase campaigns enable you to stay in touch with a buyer, thus boosting brand loyalty.
Creating a series of three to five emails allows you to re-engage the customer in new and effective ways. As a result, the customer will likely buy from you again. But ensure your post-purchase emails offer value and don't sound too salesy.
Here are several post-purchase campaign ideas:
Create a list of similar products that customers have purchased that might be valuable

Invite customers to join your brand loyalty program by offering discounts and deals

Request customer feedback or provide tips on how to use the product/service they purchased
Abandoned Cart Campaign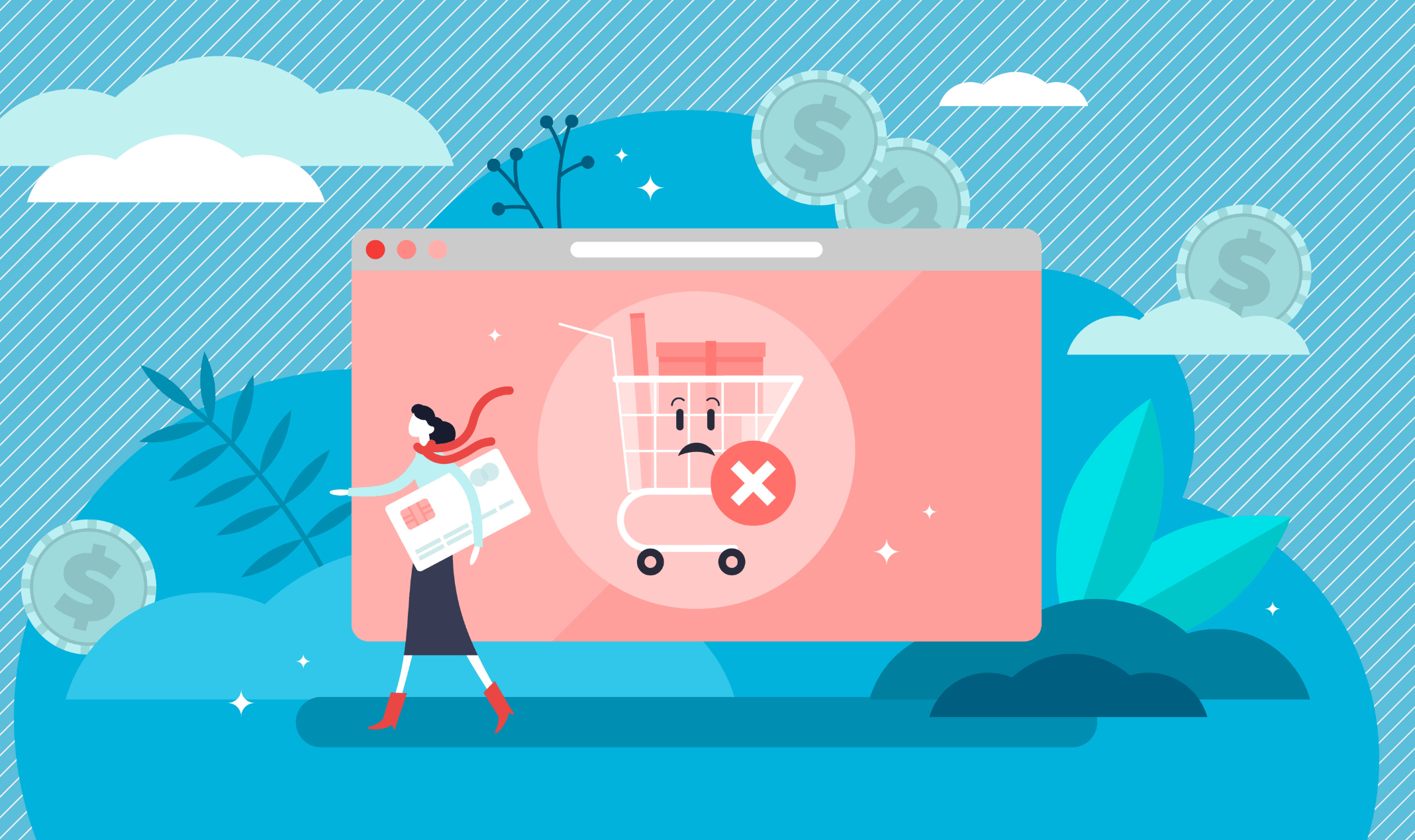 It's no secret: abandoned carts are among the top concerns for a retailer. Statista reveals that industries experience over 88% of abandoned carts per year. In addition, three out of every buyer leaves your website without making a purchase.
That's where drip campaigns come into the picture to allow you to re-engage customers and offer customers an incentive to click the purchase button. You should send these emails whenever a user leaves unpurchased items in their cart.
You can captivate these buyers by sending catchy emails that offer a discount, highlight your product's benefits, or offer free shipping.
Retargeting Campaign
Has your lead gotten cold? Or are you struggling to convert a qualified prospect into a revenue-generating customer? Email retargeting allows you to send a customized copy to convert.
These emails help you send personalized emails based on a customer's online behavior. It works through a browser cookie and allows you to send follow-up emails when a viewer leaves without taking your desired action.
According to Moz, email retargeting can improve your conversions by a whopping 41%. The key to successful retargeting is defining customer actions that you believe warrant a follow-up email. After that, you can set up drip campaigns that follow the "if this, then that" rule. Sometimes, you might pair your emails with promotions to encourage prospects to interact.
Unsubscribe Campaign
Another effective and proven way of retaining customers is by using unsubscribe email campaigns. There are two reasons a customer leaves you: your content is no longer valuable to them, or they're more active on another platform.
In the first case, you should consider sending out a survey asking how you can improve your service and make them happy. Or, reassess your email copies to ensure your emails are more than cheesy marketing efforts. If a customer is leaving because they're active somewhere else, send a humorous "We're sorry to see you go" or "RIP (name)" email encouraging them to connect with you on other platforms.
What Makes a Drip Campaign Successful?
Like other campaigns, drip campaigns require careful planning. You can't rush into it, cross your fingers, and hope for success. Instead, you'll have to invest time, energy, and money strategizing, tracking, and revising to run an efficient drip email campaign.
Not sure where you should start? Here are several ways you can tweak your drip email campaign to secure success:
But Why Do I Need a Successful Drip Campaign?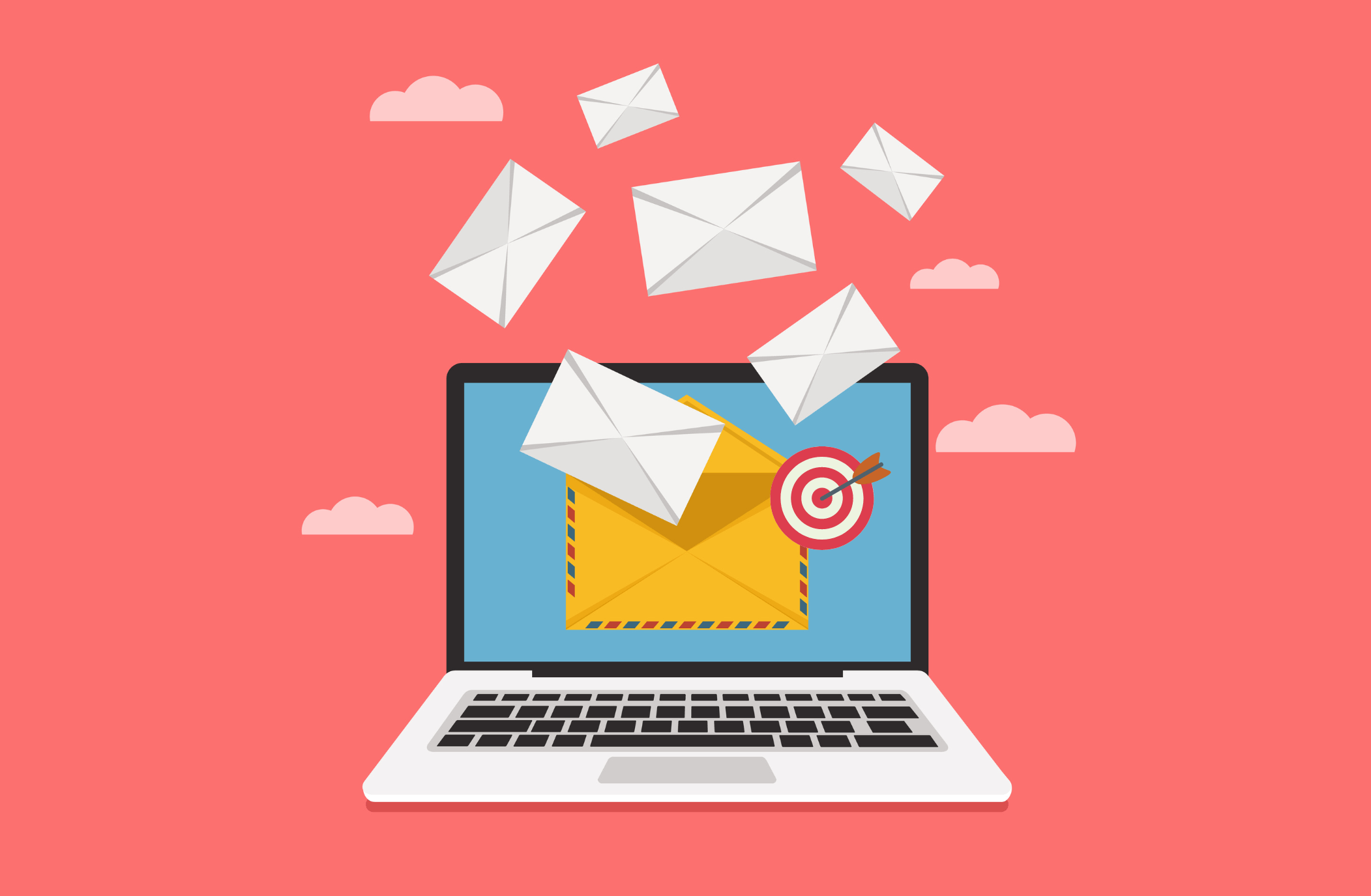 Before we dive into the elements of a successful drip campaign, let's discuss why you need to create successful drip campaigns.
Drip email campaigns comprise attention-grabbing and compelling pre-written messages that you send your contacts based on specific behaviors. Instead of sending one email to your audience, these campaigns ensure relevant buyers receive relevant information at the right time.
Subsequently, you don't turn off your consumer base by sending irrelevant emails with invaluable offers. For instance, if you sell digital marketing courses and know that the average customer takes two weeks from their search to make a purchase, you can set up a series of emails. Let's say the first email compares your course to competitors, the second showcases the value customers will receive by choosing you, and the third provides an incentive to sign up.
If done correctly, you can boost open and click-through rates and drive traffic to your landing pages. In addition, you'll convert leads into buyers more successfully and generate better revenue. Now that we've covered why you require successful drip campaigns, let's get down to business:
Ensure You Build Your Campaign Around Your Goals
The success of your drip campaigns largely depends on how well you can track and improve them. So, conduct industry research to determine what's attainable and measurable for you.
Remember, the benchmark may differ based on factors like industry, niche, company size, etc. But once you determine your goals, you can use them to create specific triggers, such as:
Goal:

Encouraging prospects to convert into buyers  
o   Segment: Viewers who subscribed and didn't make a purchase in a particular time frame
Goal:

Re-engage old customers                                     
o   Segment: A customer who previously made a specific number of purchases and hasn't made one in a particular time frame
Focus on Automating Customer Journeys
Once you determine the email drip campaign you want to build, it's time to create automated customer journeys.
Automated customer journeys refer to your drip campaigns' workflows based on your audience's actions. For instance, if you send a promotional email with a CTA encouraging the buyer to download your eBook and the customer completes it, the next step in their journey will be receiving an automated email offering relevant information about the eBook.
Create Attention-Grabbing Subject Lines
Your email's subject line is the first thing viewers notice, meaning you have less than a second to catch their attention and motivate them to open your email.
Consider using A/B testing to discover which subject lines resonate with your target audience.
Remember to Track Metrics
Your email drip campaign journey doesn't end after launching it. Instead, once it's running, you need to track the following critical metrics:
Sales –

Determine the difference in sales before and after the drip to measure its success

Open Rates –

Identify winning subject lines across your drip campaigns to improve open rates and establish compelling offers

Product Offerings –

Utilize A/B testing to determine top-selling products and cross-selling opportunities

Unsubscribe Rates –

The wrong email can boost unsubscribe rates. Therefore, you must monitor your subscription rates
Keep the First Message Short and to the Point
Longer emails are good, but never as the first email.
Your goal should be to ensure you create informative and valuable content without using jargon. In addition, your email shouldn't make your subscriber feel like they're wasting time.
Focus on creating a concise and sweet introduction followed by a couple of sentences explaining the purpose of the email.
Benefits of Email Drip Campaigns
Email drip campaigns offer myriad benefits, from boosting brand loyalty to increasing your revenue if implemented correctly. Let's discuss the top five benefits of creating email drip campaigns:
Boosts Engagement and Loyalty
Drip email campaigns are an excellent way of engaging your prospects and re-engaging buyers efficiently and successfully. These campaigns allow you to send triggered emails based on user actions and increase your chances of getting a response.
Suppose a customer purchases a top-selling product; you can send drip email campaigns offering the customer tips on how to enjoy the most from the item. Or, you can set up a series of emails to get new subscribers up-to-date with what they need to know. As a result, you can boost brand engagement and loyalty results.
Helps Create a Lead Nurturing Marketing Funnel
Here's the truth: there are times when potential customers might not be ready to purchase. The prospect might want to know more about your business and product before deciding.
Therefore, drip email campaigns allow you to nurture prospects by communicating the benefits of your product/service, answering frequently asked questions, and addressing the prospect's pain points.
Simply put, your email drip campaign acts like a conversation with your lead, thus helping you keep them engaged.
Improves Revenue
Drip marketing campaigns are the perfect tool for capturing prospects, educating leads, and rewarding buyers. These campaigns allow you to reach the right buyer at the right time by segmenting and reaching out to specific user groups.
Furthermore, segmented email drip campaigns use customized approaches for different subscribers to help build brand trust. Since you aim to create targeted and relevant emails, they feel more personalized. Ultimately, you'll notice fewer unsubscribes and a better conversion rate.
Enhances Engagement with Less Effort
A drip campaign is a proven way to generate more revenue because it helps boost engagement. The best part? These campaigns allow you to increase your click-through rate by 119% with comparatively less effort!
How? The primary purpose of drip email campaigns is to send highly relevant information to a specific consumer base. As a result, you reduce the time and effort required to lure in prospects. Since you've already captivated the customer, you can shorten the sales cycle, allowing leads to move more quickly. Furthermore, the ideal drip email campaign will weed out unresponsive visitors, thus saving energy wasted on trying to reconnect.
In addition, drip campaigns use automation tools to trigger specific emails, saving you the trouble of tracking and responding to customers 24/7. Although you will have to monitor and tweak, you won't have to spend hours creating and sending email copies. A bonus is that email marketing drip campaigns can improve your sales opportunities by 20%.
Helps You Capture Abandoned Carts
Here's the thing: 69.75% of customers leave your site without making a purchase, meaning for every 100 leads, 70 will abandon their shopping cart. 
Lucky for you, you can retarget your prospects by email drips. Start by ensuring the product they added to their cart is still in stock. After that, remind them they forgot to check out in a funny, engaging way to lure in the customer.
How to Create a Drip Email Campaign?
Creating the perfect drip email campaign is the key to improving your brand loyalty and awareness. Here's a comprehensive guide to creating an effective email campaign:
Step # 1: Setting Your Goals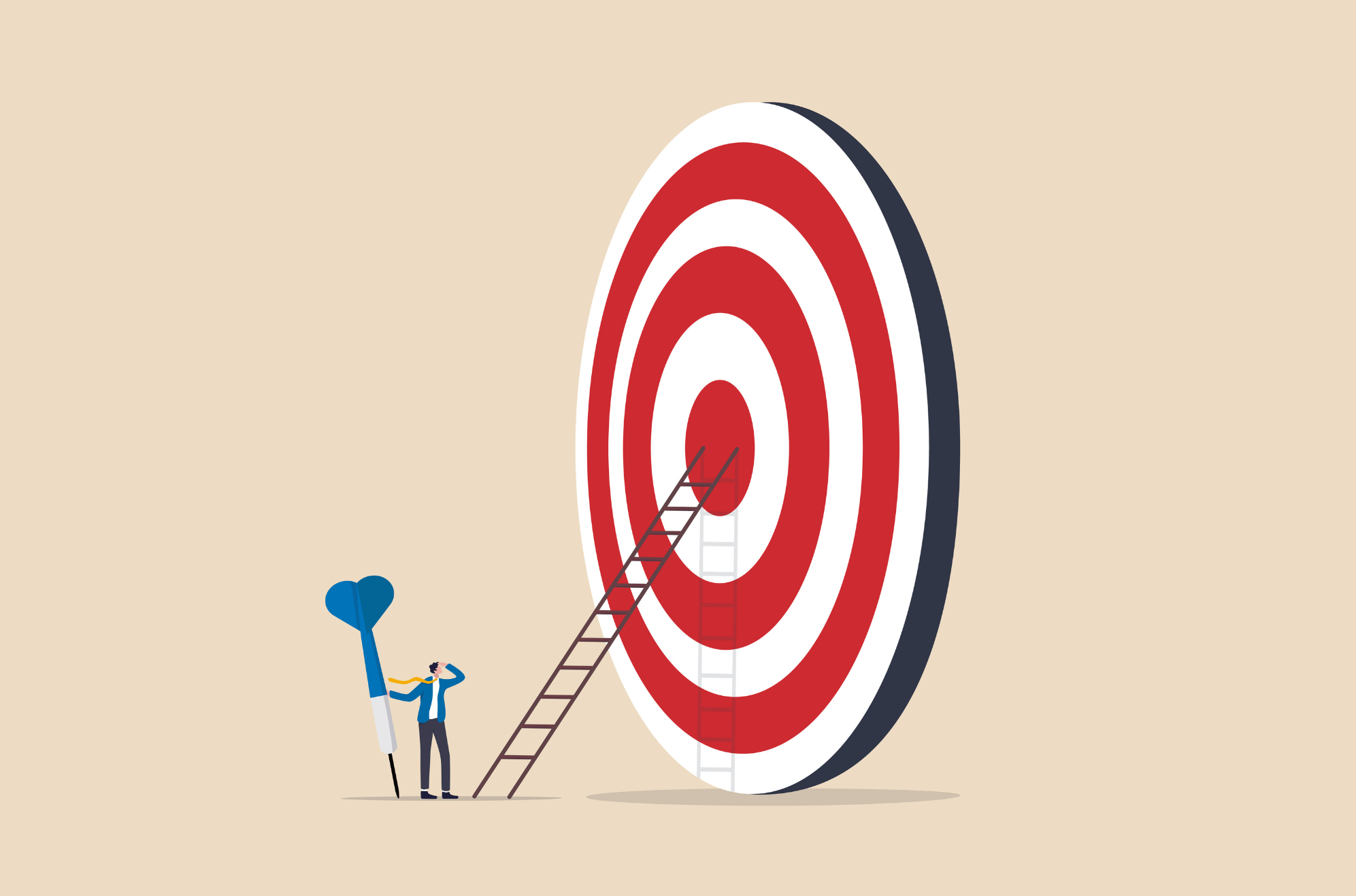 You can't create a successful drip email campaign if you don't know what you're trying to accomplish. Do you want to convert prospects? Or do you want to warm up to your leads?
Your goal is to be specific when creating your end goal so that you can measure it. Many marketers fail because they create superficial email metrics, making testing and improving them impossible.
Step # 2: Identifying Your Audience
After creating measurable and attainable goals, you must focus on creating a highly-defined, targeted audience. Your entire drip campaign depends on which triggers and groups will receive your emails.
Typically, drip campaigns follow two triggers: an action or demographic information. For instance, a user subscribing to your newsletter will receive a welcome or onboarding email due to an action trigger. Or, you can send birthday emails wishing the buyer a happy birthday and offering a discount based on demographic information.
Identifying your audience and targeting them lets you personalize your drip campaign, offering them the information they need to take the desired action. In addition, learning more about your customers and sending customized offers can go a long way to fostering trust and making them feel valued.
Step # 3: Writing a Compelling Email Copy
Simply creating an email drip campaign is not enough. If you send lousy emails, you'll receive the same results.
Therefore, you must create an informative, compelling, and attention-grabbing copy. Your goal is to lure in new customers, so your email should be helpful, personalized, and include a clear call to action.
Ensure your email adds value; if not, viewers might consider it spam, report you, and convert less. If you want to engage your target audience, learn their pain points and pleasures, and identify how your email can cater to their needs.
Step # 4: Planning Your Campaign
To ensure your drip campaign is effective and successful, you must plan it from beginning to end. That means setting a goal, identifying ways to segment your contacts, and determining how you plan to measure your campaign's success.
Here's how you can start:
How many emails will you send?

What order will your campaign follow?

Do your triggers match your message?

What analytics, key metrics, and tools will you use to measure your success?

Who is your target market, and why?

What is the end goal of your drip email campaign?
Step # 5: Launching and Revising Your Campaign
Once you create your goals, write your copy, and identify which numbers you want to track, it's time to launch your campaign! You can achieve this by implementing your email marketing tools or marketing automation software.
After that, keep analyzing your campaign to track your performance. Consequently, you can determine areas that require improvement and ones that are doing well.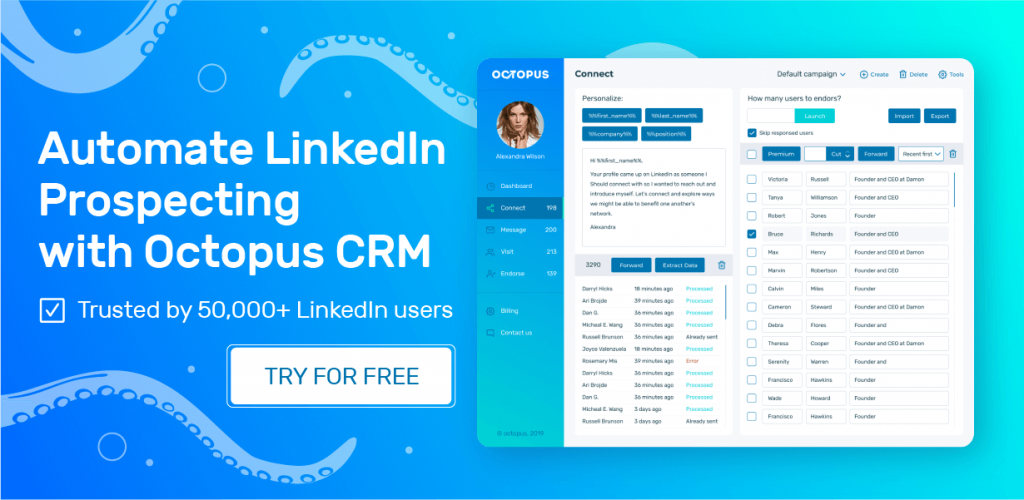 What is the Difference Between an Email Campaign and a Drip Campaign?
Regardless of whether you desire the material, a mass email campaign is sent out to everyone, and it rarely allows for individual customization.
Understanding the distinction between sending a mass email and emailing a large group of people is critical. You can find yourself sending "mass" emails to hundreds of people if you've made an effort to establish your email list.
The likelihood of you sending the same email to every individual on your list, though, is slim to none, given the state of technology today.
On the other hand, a drip campaign is a series of automated emails sent to visitors who do a particular action on your website. You can decide how many emails and at what rate to send them for any specific activity. These emails are customizable with information such as the contact's name.
For instance, someone who registers for your online course might receive an email drip campaign from you. Alternatively, you might send abandoned cart emails to customers who add an item to their online basket but do not complete the transaction.
Drip campaigns ensure that your customers see all the information you want. New subscribers will never see the first emails you send to your list if you only send email campaigns.
14 Email Drip Campaign Examples for Growing Your Business
Here are 14 successful email drip marketing campaigns to help you better understand their look.
Netflix's win-back campaign
It frequently occurs: You had a satisfied customer, but they decided to quit, unsubscribe, or stop doing business with you. You might use re-engagement strategies to regain the customer's business and start a campaign. One company that excels at this is Netflix, with its straightforward, efficient win-back effort.
The campaign opens with a nod to the user's selection, a crystal-clear call to action to resubscribe, and specific contact information. But what Netflix does over the following few months, which is to send automated emails with its newest movies and shows to urge users to return, is the thing that frequently draws them back. Each email from Netflix contains a vividly colored CTA at the bottom.
OptinMonster's cart abandonment drip campaign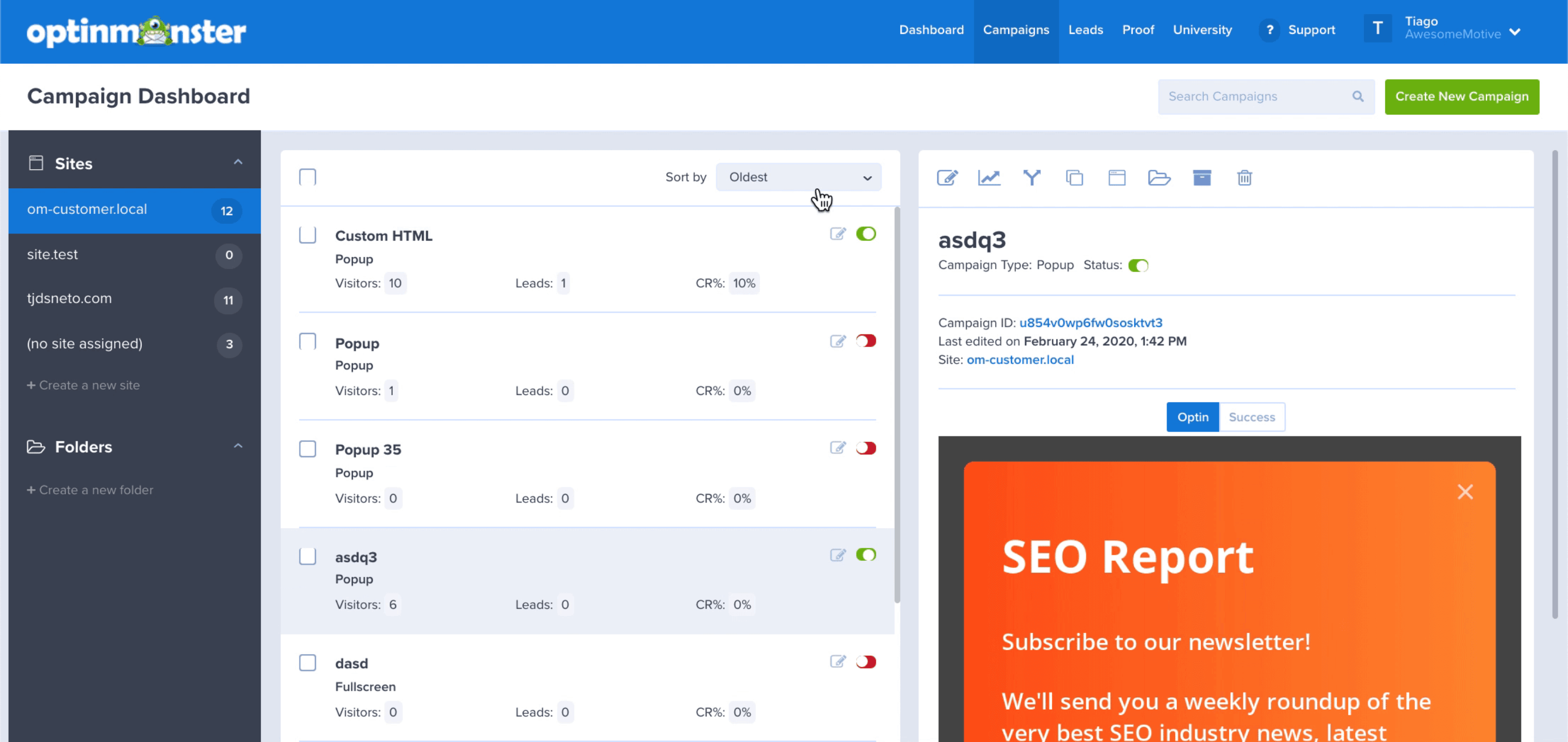 Lost sales might result from abandoned carts. While you aren't technically losing money, you are undoubtedly losing out on some. Its goal is to persuade the customer to proceed with their order a little further.
OptinMonster informs the user that they still have tasks to finish. Following the abandoned cart, they sent the second email in this drip campaign after a day.
The email text inquired if everything was well, hinting that something must be amiss for them to refuse to process the transaction. After that, end it with a brief CTA and a sentence outlining why the lead would want to complete the deal.
Break Up and Unsubscribe Campaign by Paul Mitchell
It doesn't hold back, and the business will remind you of this if you opt out of the drip campaign. As clients unsubscribe, the Break-Up Campaign makes one last effort to win back the market's hearts by sending a sorrowful face that incorporates the brand's merchandise.
The graphic presentation emphasizes the aspects of the brand that consumers once cherished, prompting them to reflect on why they decided to quit using the items in the first place.
The campaign's ultimate objective is to get customers to change their minds and re-engage with the brand's products and services.
Patagonia's weather-based recommendations
Patagonia is an excellent illustration of how to make the most of demographic data about your audience, in this case, their geographies, when distributing drip ads. In this campaign, Patagonia sent emails with product recommendations based on regional weather patterns.
For example, someone in Minnesota in February might have received advice on down parkas and mittens, while someone spending the winter in Miami might have received an email with recommendations for swimsuits and sandals.
The emails included prominent CTAs, such as "shop warm hats," to make it simple for customers to start the purchasing process.
Drift's Welcome Drip Marketing Campaign
Its goal was to greet new members and provide them with an overview of the platform. Drift emphasizes the best articles the new member needs to read based on their tastes rather than just a regular welcome email.
Amazon's upselling campaign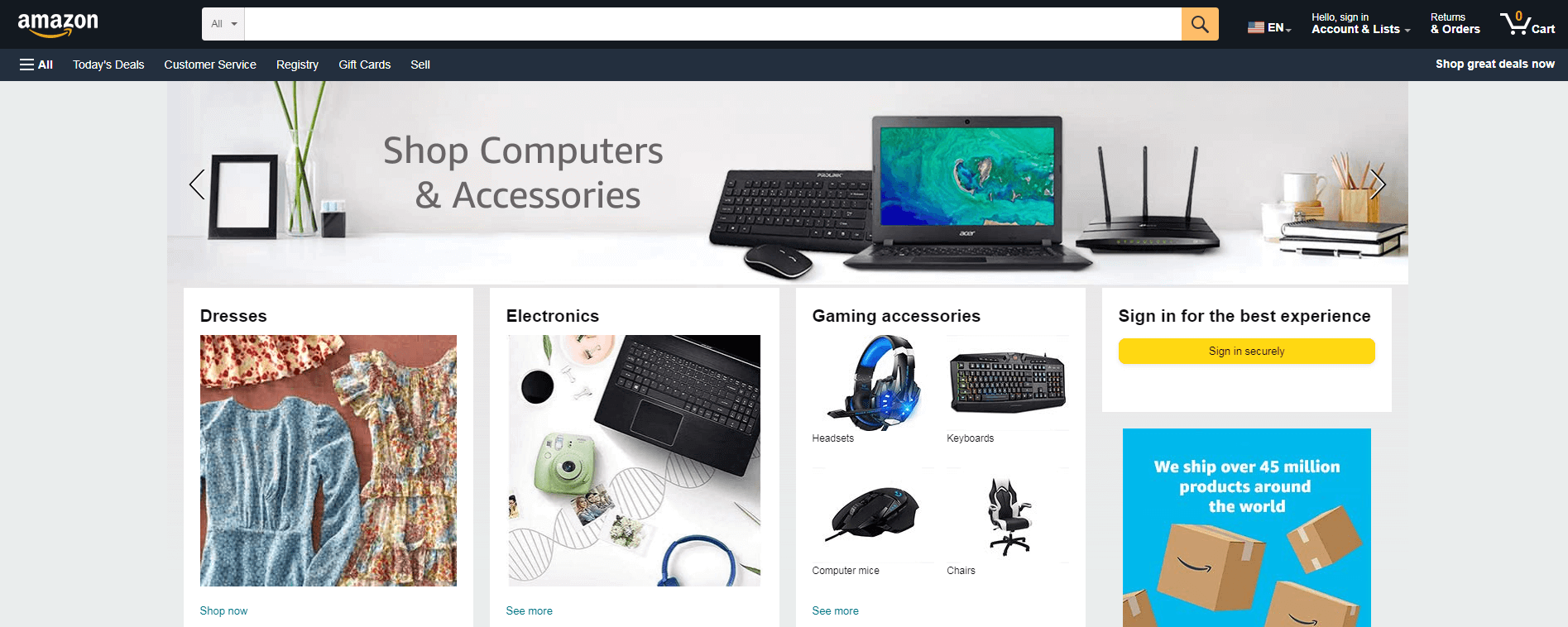 Even though drip campaigns frequently contain several emails, this isn't always the case. The consumer receives the email "dripped," hoping for a conversion.
The drip campaign started when Amazon's Kindle downloaded the free content. Amazon could infer a user's interest in premium material based on the number of downloads.
The email explains the advantages of a Kindle membership, connects them to how the consumer already uses the Kindle, and then provides brief instructions on how to sign up for one.
But Amazon doesn't stop there. They understand what their clients want because they are one of the most well-known companies in the world, and they build drip programs accordingly.
You will occasionally receive an email from Amazon that is part of a drip campaign based on your actions, behaviors, and preferences. Why? They know they are effective.
Dollar Shave Club's Cross-Selling Campaign
Developing the ideal strategy to encourage your clients to make additional purchases is a complex process that requires careful thought, patience, and work.
The goal of cross-selling, a successful sales strategy, is to suggest more products to customers based on their purchase history and individual interests. The Dollar Shave Club is an example of a cross-sells drip campaign.
The Dollar Shave Club's drip cross-sell campaign hits all the right notes. Why? The email begins by summarizing the customer's order and including valuable details about each item. Customers have a great option to purchase extra things that go with their current purchases in the following section.
Airbnb's action completion campaign
With the use of a particular algorithm, Airbnb can recommend potential places for you to stay. It's all based on the locations you've visited and browsed and the complete list of features shown for each listing.
The user is interested in lodging somewhere on Calangute Beach, as you can tell from this email. The email proposes contacting the owner to ask questions and encourages the customer to learn more about the beach cottage.
However, Airbnb doesn't give up if the consumer determines that this specific hut isn't the right one for them. The user will receive an email similar to this after some time passes without taking any further action.
These are merely slightly modified recommendations based on the abovementioned factors. The goal is to make the proposals comparable while offering some variety. This drip campaign aims to locate the user's ideal fit while achieving that crucial conversion.
Zulily's cart abandonment notification
Shopify estimates that between 60% and 80% of online shopping carts are abandoned before a buyer completes a transaction, which means that your company may lose out on many potential purchases. A cart abandonment reminder can decrease abandonment rates.
Zulily sends the consumer an email with an image of the item they were looking at, a CTA that makes it simple to add it to their basket, and a warning about discontinuing the item if they don't buy it soon.
It creates a sense of urgency if the consumer still wants the item, prompting them to be eager to add it to their cart.
Starbucks Earth Month drip campaign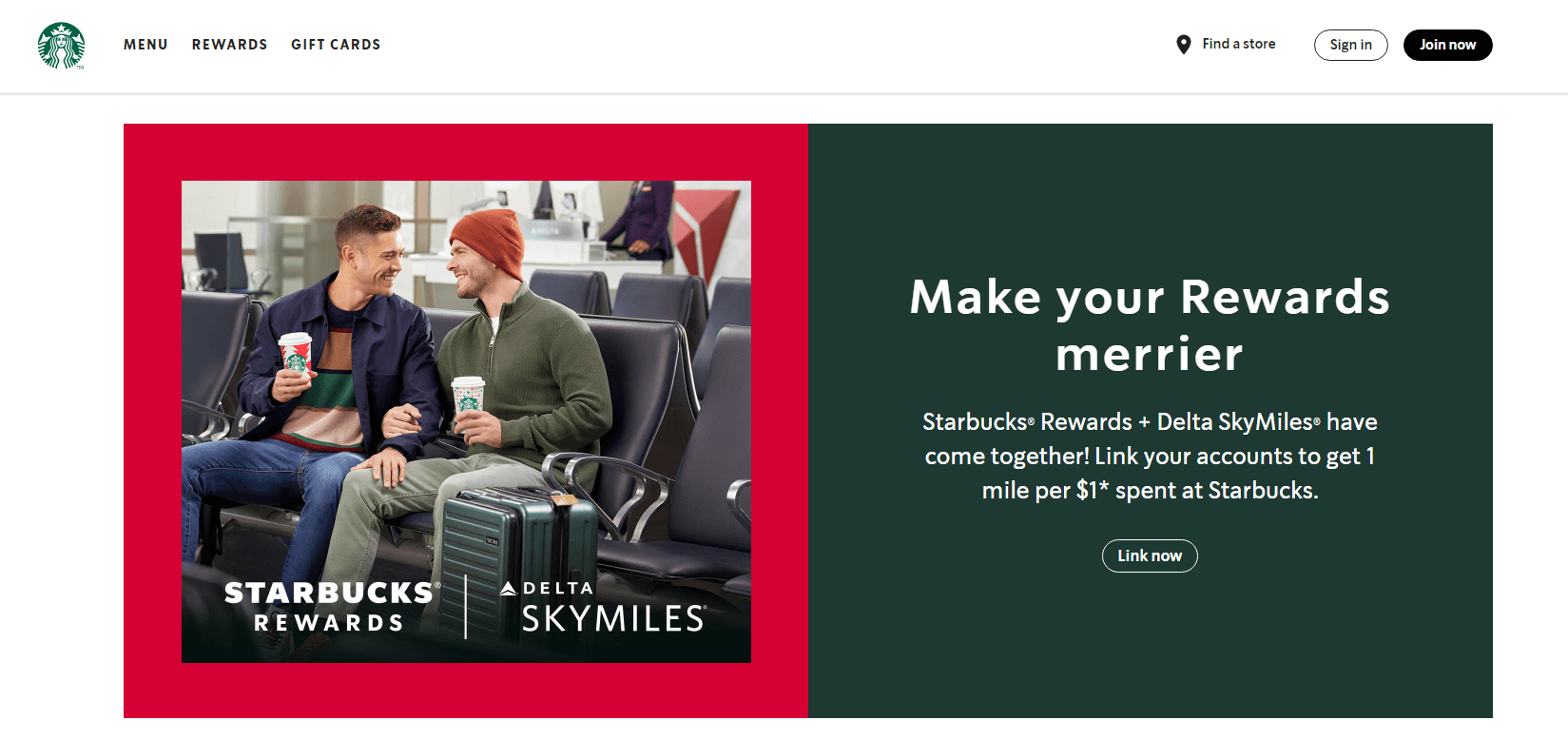 Starbucks used a game within their app to promote engagement and re-engagement throughout Earth Month. Every purchase provides you access to competitions and chances to win prizes. Starbucks developed a drip campaign to continuously remind prospects about the games frequently played to increase their engagement level.
After roughly a week, the consumers would receive a follow-up email from Starbucks Reminding them there was still time to participate, have fun, and win.
The purpose of sending numerous emails in this manner is to encourage re-engagement. Prospects are likely to forget over a month. That is until they got the email informing them that the games were still going.
Leesa's Limited Offer Campaign
The limited sales drip campaigns are arguably one of the most recognizable strategies employed by hundreds of brands.
These email campaigns are successful because they contain an attractive offer that your subscribers simply cannot resist. Of course, you get a conversion bomb when you give these campaigns the ideal incentive and a mysterious X% off.
The Leesa team has paired its drip series of restricted offers with an effective sales trigger. Thanksgiving Day in July? What a great deal! Additionally, Leesa provides two more outstanding initiatives to increase its click-through and conversion rates swiftly.
The first email in the series alerts its recipients to the impending end of the deal. The following email notified them that the deal is still active, so those who had previously missed out on it may now buy their preferred goods.
Allbird's feedback drip campaign
The majority of brands need customer input. To improve or keep doing what you're doing well when offering a product or service, you need to know how your audience feels about what you do. Take Allbirds as an illustration. After you make a purchase, they first send you a personalized thank-you greeting.
After entering the system, making your purchase, and thinking about the company and its offerings, they send you a second email.
Positive customer reviews of their goods and services help Allbirds build its brand. In the feedback drip campaign's final email, they aim to gather reviews. With the information gathered, they can focus specifically on any potential problems.
Cart Abandonment Campaign by Kenneth Cole
If you manage an online store, you should know the challenges involved in convincing a potential customer to make a purchase. This campaign aims to entice customers to finish their purchases by gradually increasing the discount.
Customers initially receive an incredible 15% off from the brand to encourage them to finish their purchase. Kenneth Cole extends the offer's validity to 48 hours to boost the likelihood that they will convert.
Is this sufficient to persuade cart abandoners to complete their purchases? Maybe, but why take the chance? In light of this, the company releases yet another drip campaign for cart abandonment that nimbly guides shoppers toward conversion.
Birchbox's sense of urgency drip campaign
It is an alternative to Kenneth, but it differs in how it goes about its abandoned cart drip campaign strategy. Everything begins with their initial triggered email.
They are providing a discount for completing the order at the top of the email. Nothing out of the ordinary, but 10% off is 10% off. The level of urgency the company exhibited is what stands out. The email had the following information "Finish your order before your things sell out," written in large, bold type. It establishes a deadline for the order without providing specific dates. Who knows when the object will return once it has disappeared?
The following email in the series from Birchbox suggests that perhaps the customer isn't satisfied with the items they added to their cart. They sent another email showing their current shopping cart and offered them an alternative based on the things they had browsed. Even though there isn't a discount coupon accessible anymore, it doesn't matter if the customer isn't satisfied with the goods before placing a purchase.
Conclusion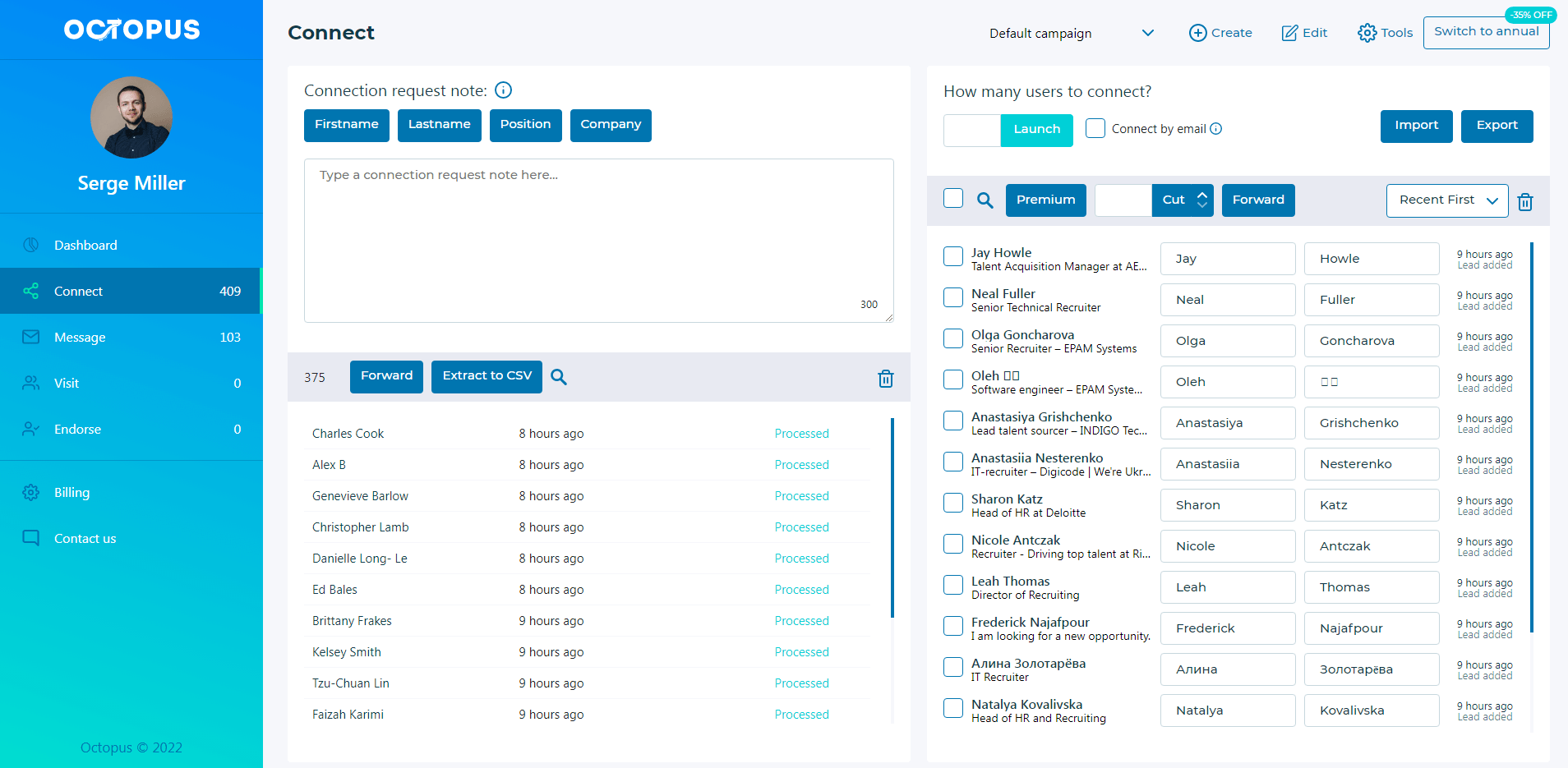 As you can see, drip marketing is crucial for nurturing and conversions. They regularly remind leads (and, in certain circumstances, consumers) about your brand.
The advantages of using a drip campaign are numerous. Brand recognition, improved ROI, and potential for automation. In truth, drip marketing would be pretty challenging to implement without automation.
You're well on your way to developing a drip campaign that engages and converts your leads and prospects with the types, examples, and benefits offered. With Octopus CRM LinkedIn automation platform, you can ensure your contacts receive the specific content they require to make a purchasing decision by continually providing value to them. The automated tool significantly improves sales for your business.