Crafting a compelling good sales pitch that converts prospects is an art. Without the right strategies and skills, it's easy to forget that sales pitches are more than a presentation of figures, facts, and results. 
Don't want to be that person? Then you need to learn the steps that 20% of top sales reps utilize to close over 80% of their deals.
In this guide, we'll teach you everything you need to know about the best sales pitch – the fundamental elements, a step-by-step guide, stunning examples, and a few templates: 
What is a Sales Pitch?
A sales pitch or sales presentation is a short and attention-grabbing presentation, script, or speech you put forward in front of decision-makers. 
Sales pitches are versatile, they might take up to 2 to 20 minutes, vary in style to meet a particular audience, and include graphs, diagrams, and other advertising media. But the primary goal of every pitch is the same: to explain how your product benefits people in 
What is a Product Pitch?
Product pitches are similar to sales but specifically focus on a product or service. Here, you emphasize how your product works, how it solves your target audience's pain points, and the unique benefits it offers. 
An excellent sales pitch must include a strong value proposition that persuades the reader to choose your product.
What Does a Sales Pitch Look Like?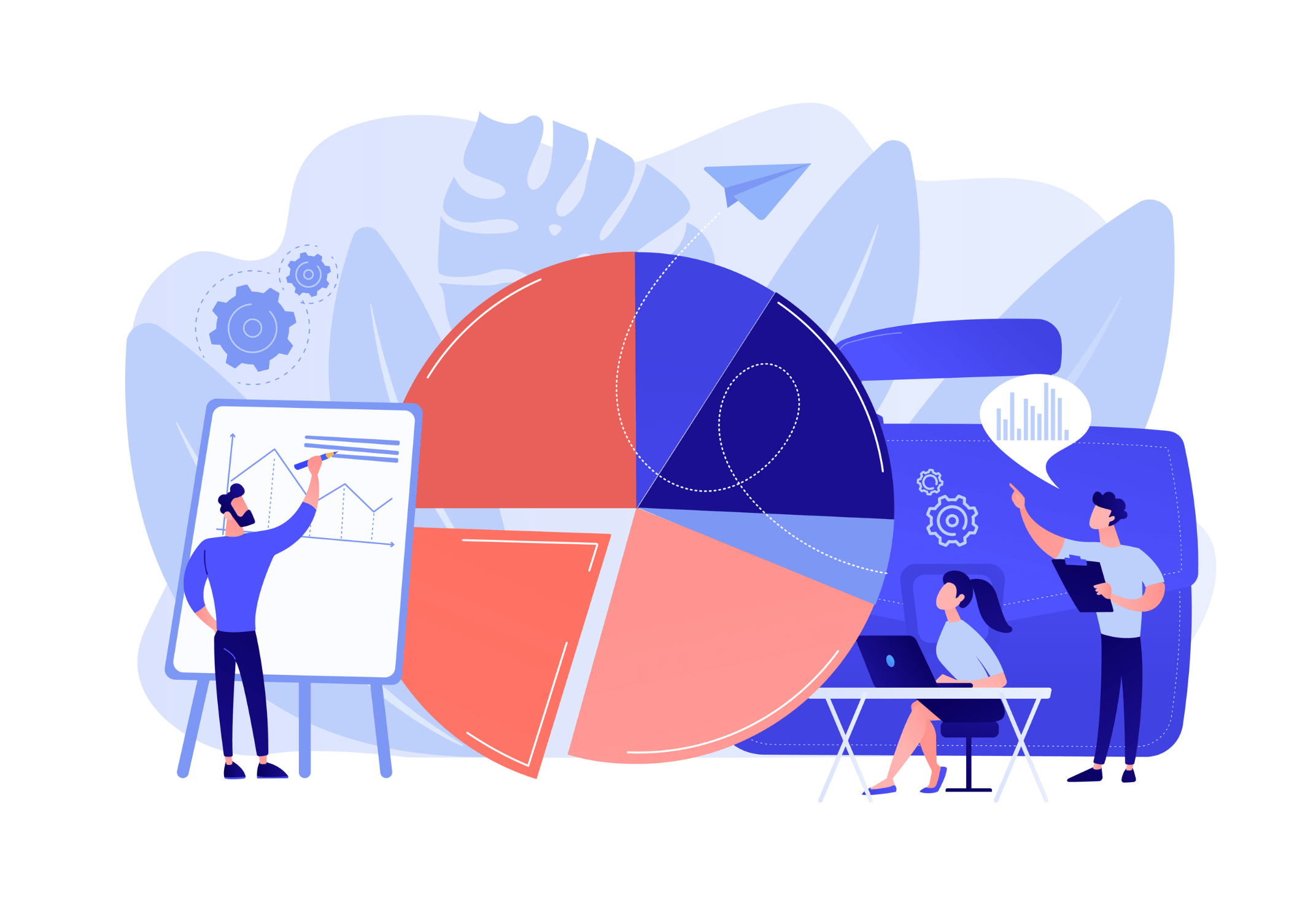 Here's an in-depth framework for building the perfect product pitch:
Product –

Start your pitch with a statement addressing the problem your product solves. You can achieve this through a question, personal anecdote, or eye-opening statistics. Next, answer the why.

Value Statement –

Add a brief statement presenting value. Remember to stay action-oriented and avoid jargon. Include the benefits of your product. 

How We Do It –

Highlight what makes you stand out and how you do what you do.

Proof Points –

Create a list of recognizable achievements, reference examples, and industry awards.

Customer Stories –

Add customer testimonials, examples, and successes to build trust. Personalize your stories to evoke emotions.

Engaging Questions –

Finish your pitch with open-ended questions to spark conversations. 
Elements of a Good Sales Pitch
Here's a secret: every winning sales pitch shares six fundamental elements. Want to know what these are? Let's dive in: 
A Compelling Cover Slide 
Your cover slide reflects your company stance, industry, and personality at a glance. 
If you want to capture new leads, your audience should "get it" instantly from your cover slide. Plus, over 40% of people respond better to visual information, so remember to use vivid images to enhance your pitch.
Thorough Research 
Your goal is to address every concern of your prospect, starting with doing your due diligence. Not understanding your audience clearly can harm you and your brand in the long run. 
On the contrary, indulging in proper research shows that you genuinely care about your customers' needs.
A Tangible Problem and Enticing Solutions 
Good sales pitch should talk more about helping the customer. This notion enables you to create clear objectives and goals before you finish the pitch. Furthermore, it allows you to understand your client's pain points and likes and dislikes. 
After pointing out your target audience's problem, start talking about the solution you provide. If your prospect knows your brand or product, they might already know how it can help them. The real questions are:
Why fixing this specific problem is worth spending money on

Why customers should buy your product over competitors 
A powerful, value-driven sales pitch includes a unique selling proposition that illustrates why your product is "the best" and how it overcomes its competition. Your USP should make you stand out, whether it's your pricing, personal experience, or company vision.
Value with Social Proof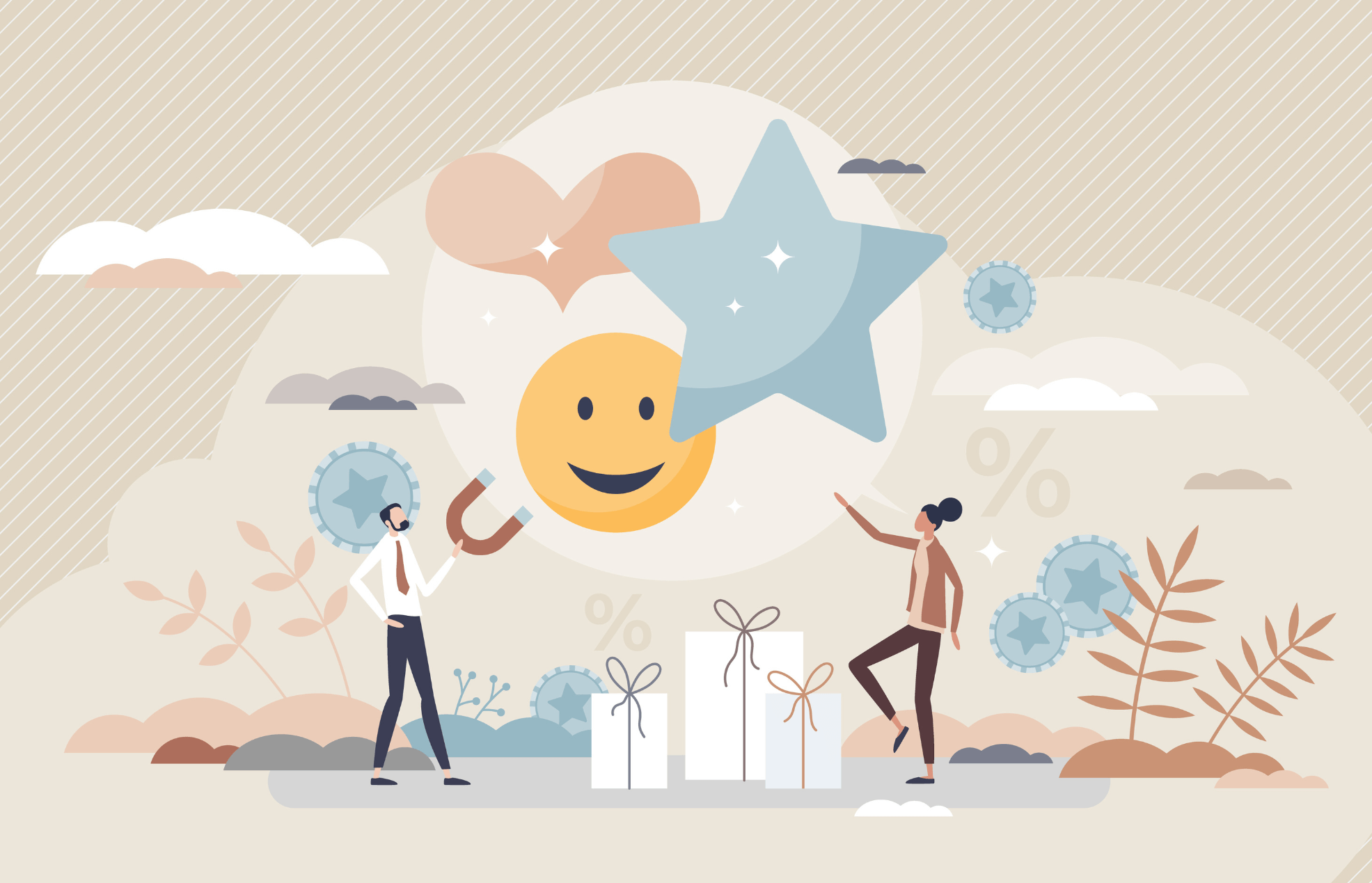 Your work does not end up personalizing your message, creating your USP, and adding data and facts. Why? Because your audience will see such a sales pitch driven by the company's plan. 
So, what can you do to motivate your customer to take your desired action? You showcase the evidence that your product or service is worth their time and money. That's where third-party opinions come into the picture. 
Social proof, whether it's reviews, references, or testimonials from clients and industry authorities, can make your audience feel more confident in their purchase. Here are several examples of social proof you can use:
Testimonials –

Integrate customer testimonials to your home page or product landing pages to showcase your brand's value 

Third-party Reviews –

Innumerable review aggregators provide widgets so that companies can show a live score and the latest reviews on their website

Case Studies –

Publish detailed and engaging case studies on your blog or newsletter to show customer loyalty and build brand trust

Client Interviews –

Collaborate with your clients and film video clips or podcasts that you can post on your website or social networks

Statistics –

Gather data about your business and clients, and share it on social media and blogs. You can also add statistics to your homepage to improve brand trust and position yourself as an authority
Additional Value
Sometimes, a little extra can make a massive difference to your sales pitch. But can only include additional value with thorough competitor analysis and an in-depth understanding of the buyer's intent.
You might attract your target audience by creating premium packages or offering discounts. However, ensure that these deals do not hurt your bottom line.
Follow Up 
Persistence is the key to success: 50% of sales occur after the 5th contact. Yet 44% of sales reps give up after one follow-up. So, set yourself apart by being persistent! 
Add follow-ups as a fundamental part of your sales pitch, whether a cold email or a sales call. Consider launching an email drip campaign or using CRM software to schedule cold calls to follow up.
Related articles: 
6 Ways to Boost Productivity with a CRM
How to Make a Sales Pitch
Here's our secret recipe for creating a perfect sales pitch:
Step # 1: Know Your Target Audience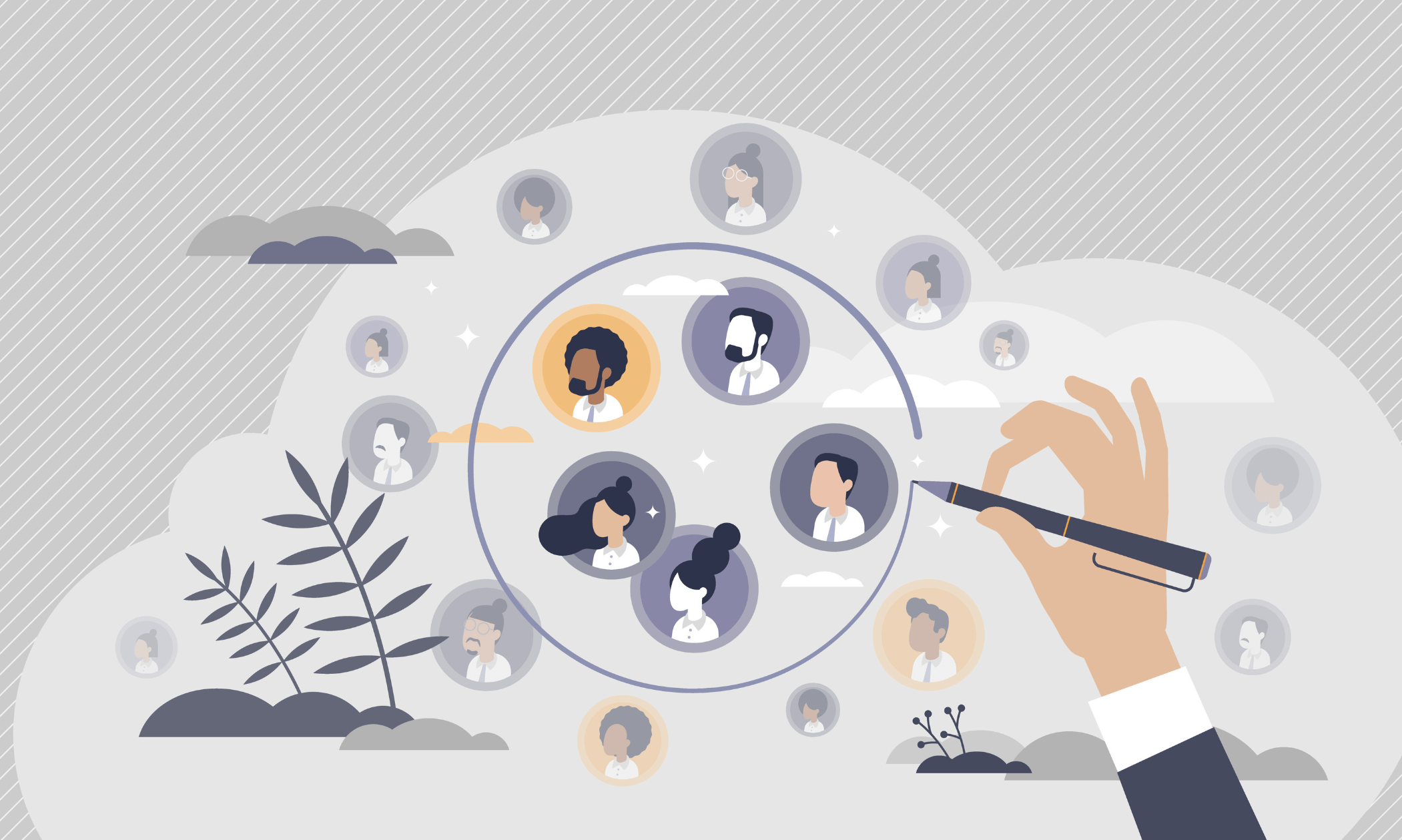 Here's the thing: you can't pitch if you don't know who you plan to pitch to!
Start by creating your buyer persona by taking these steps:
Describe Your Offer –

Write two to three short sentences defining your offer and the problem it solves

List Features of Your Offer –

Determine the standout features of your product and the benefits they provide. Dig deeper into how it solves a customer problem 

Ask Yourself Who Experiences the Problem You're Solving –

Identifying the people facing those problems is the first step to creating a standout pitch
Tap into customer profiles and CRM databases to better understand your target audience. 
Step # 2: Identify Your Customer's Pain Points 
While it seems counterintuitive, your pitch shouldn't start with the product/service. Instead, it should begin with your client's pain points. 
Cover why your target market needs you by identifying a problem they consistently face. Then follow up by positioning your product or service as the perfect solution.
Step # 3: Give a Practical and Vivid Example of Your Solution 
Engage your prospects by helping them envision a reality where they can use your product to solve a nagging problem.
Let's assume you're trying to sell a memory foam pillow to side sleepers and snorers experiencing neck aches. In this scenario, you could talk about how your adjustable pillow alleviates pain points and improves sleep quality. You could also create a comparison chart contrasting your product with competitors. 
The goal is to paint a picture for the prospect where your product is the only answer to their problems.
Step # 4: Outshine Your Competition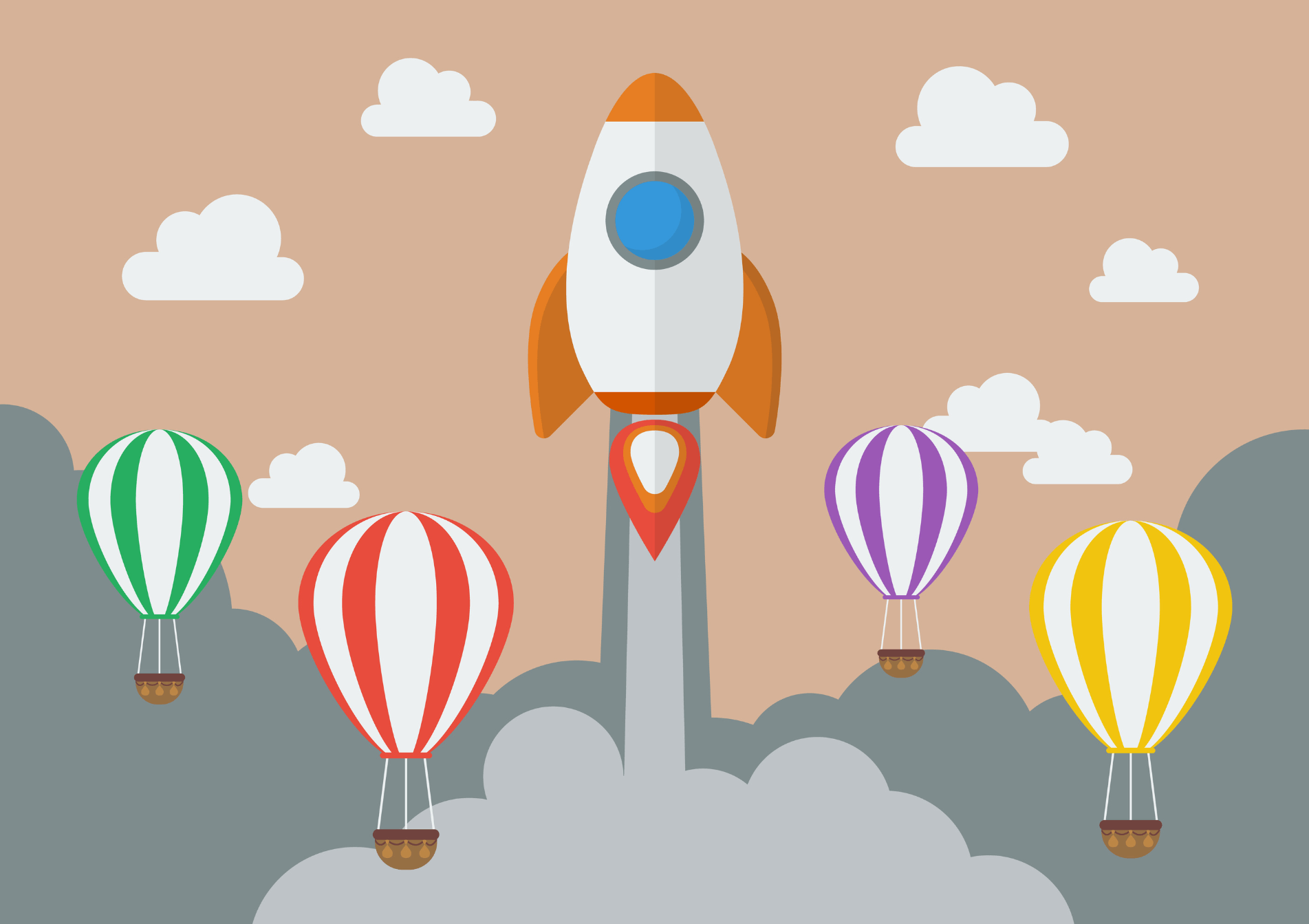 To create a successful pitch, you must convey what makes you stand out from the crowd. 
Ask yourself, "Why should my buyer buy my product?" Identifying your unique selling point is an excellent way of answering this and dominating the competition. 
Furthermore, it's essential to know how to market your primary feature. You could use customer testimonials and case studies to grab your prospects' attention. 
Step # 5: Sprinkle Enthusiasm and Emotion 
Create a connection with the reader by personalizing your sales pitch. You want to evoke emotions, so show your passion and dedication to the product or service. 
Breathe life into your pitch to get your readers excited to try and use it.
Step # 6: Include a Compelling Call-to-Action
Don't conclude your sales pitch with a "Thank You." Instead, try to build a connection with them by adding an attractive CTA. 
That way, they'll want to get in touch with you before you leave.
Step # 7: Be Systematic about Pitching 
Creating a consistent pitch strategy lays the groundwork for generating sales and leads. Learn to stick to a systematic pitch process by following these three steps:
Determining the number of people you can pitch at any given time;
Scheduling the maximum number of appointments you intend to provide to a particular customer weekly ;

Investing time to continue improving your pitch to boost engagement, conversions, and performance;
Tips and Tricks to Create a Perfect Sales Pitch
Want to make your sales pitch the best it can be? Follow these tips to enhance your sales presentation:
Use Storytelling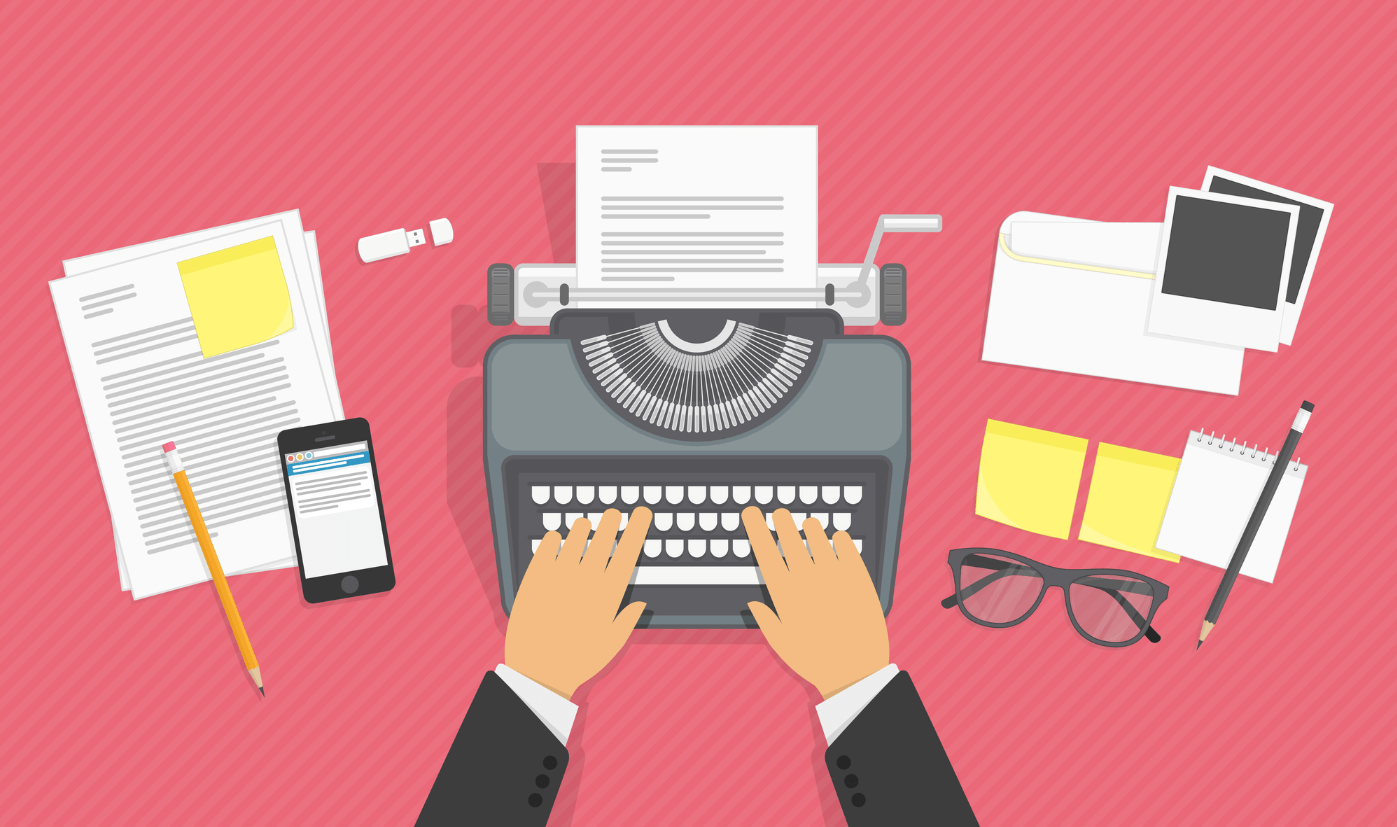 Keep your prospects engaged by telling a brief and engaging story. The story could be about how a customer or company found success using your product or service. Or you can illustrate how your product benefits your target market. 
If storytelling isn't your strongest suit, try imaging your favorite movie or TV show – how did it keep you engaged? Try detecting the tricks they used and emulate them as you try storytelling during your sales pitch. 
Consider integrating images and interactive elements to add value to your pitch and keep your viewers engaged.
Inject Some Humor to Your Copy
Show your personality and build a connection with your customers by adding a little humor to your sales pitch. 
If it matches your brand voice and is well-received by your target audience, humor can make customer relationships feel more natural and friendly. Ultimately, it humanizes your brand and helps build brand trust. 
For instance, you can make cultural references, puns, or memes to connect with your customers. 
Create a "WOW" Moment
Create a memorable first impression through your pitch by blowing your prospect's mind completely. You can achieve this by stating a fact, illustrating your product/service's UPS shockingly, or emphasizing your brand's mission. 
For instance, if your brand's stellar customer service is your key selling point, you might take the prospect on tour to show the service team in action. As a result, you'll create a positive impression and cement your claims.
Root Your Pitch in Facts 
While emotions drive most purchases, the customer needs to rationalize the decision. You make customers confident in their decision by providing testimonials, case studies, or statistics supporting the emotional appeal.
As we discussed, it's best to incorporate case studies into your sales pitch presentation. If you don't want to cover the specifics of each story, you can add a QR code or link where prospects can access your case study library.
Focus on the Benefits, Not the Features
Here's the truth: your prospects don't care about your product- you have to tell them why they should. And the only way you can achieve this is by focusing on the benefits of your product or service. 
Connect every product feature with a pro and make the information relevant to your target audience. Additionally, reiterate the benefits the prospects can reap once they sign up for a product or service.
Open with a Question
When asked for an elevator pitch, most sales reps start with an overused and unappealing opener, such as:
"I'm XYZ, and I work for ABC Company. We design, innovate, and distribute elaborate and powerful devices worldwide."
Did that catch your attention? Or did your eyes start shutting for a minute there? That's why the best sales pitches start a dialogue; they spark conversations and pose a question that makes you really think.
Add Emotional Appeal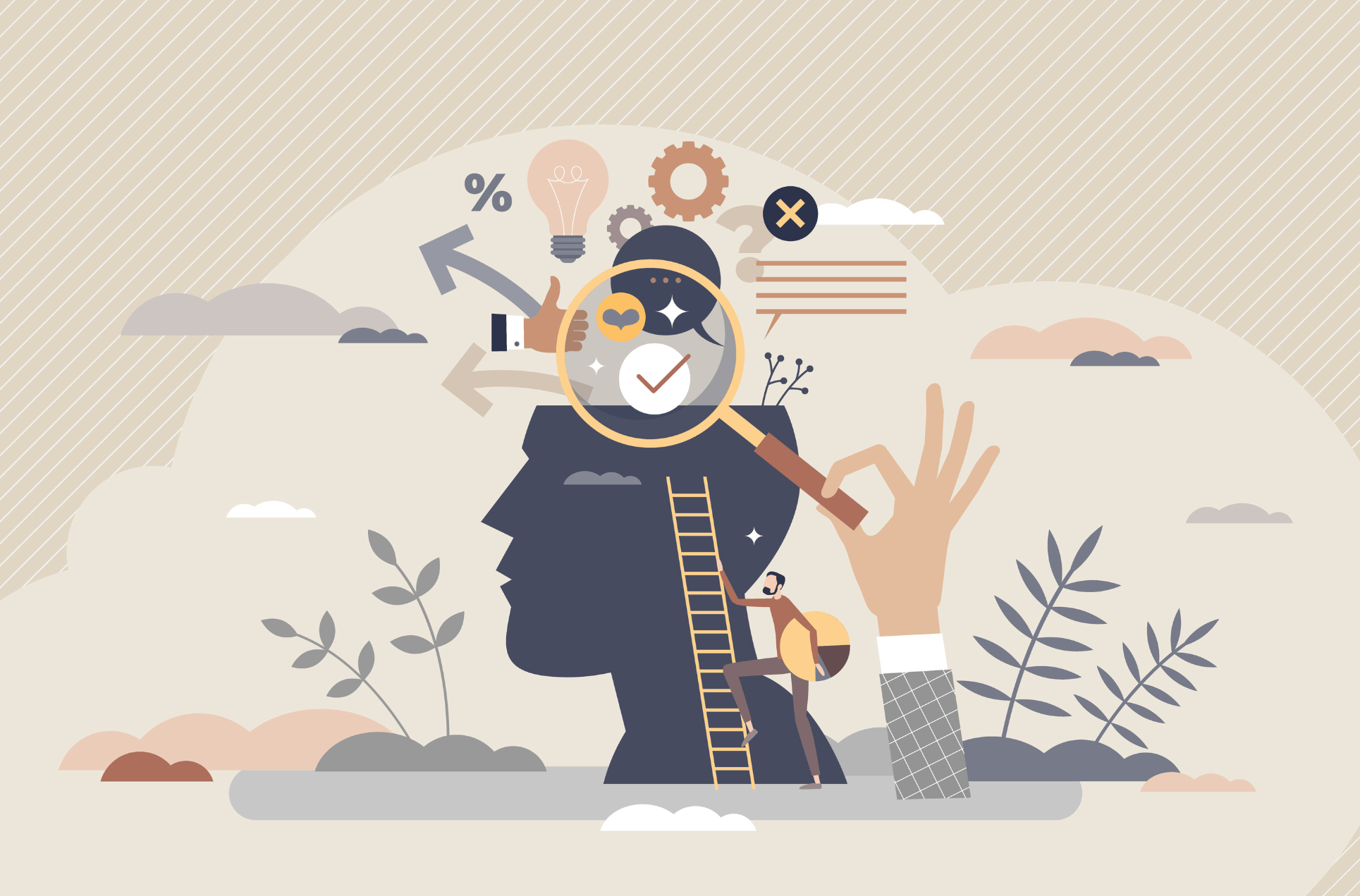 You need to demonstrate passion if you want them to become enthusiastic about what you're selling. Your target audience wants to read it in your body language, hear it in your voice, and see it in your face. Your customers will feel anxious if you are anxious and worried customers don't buy. If you're bored, your consumers will be bored. They won't go if you don't want them to.
You must interact with your audience since your presenting style significantly affects how well your sales pitch goes. Engage people on an emotional level, whether that be through friendliness, comedy, or empathy. To draw people in, you need an emotional hook.
Put Your Buyer's Needs at the Forefront 
After letting go of the notion of a "pitch," you may begin to develop a dialogue centered on your customer's requirements. In B2B sales, each client is unique, so when you present your product, you must make it apparent how each client would benefit.
Only 13% of executive customers think salespeople fully comprehend their company's problems and can show them how to solve them. It is crucial to demonstrate that you are aware of your customers' demands since doing so fosters trust between you and your prospects and makes it evident that they need the good or service you are selling.
Use Concise Language
If your sales pitch concepts aren't prominent, there's no purpose in employing highly technical vocabulary. You may use it only if you think your prospect will comprehend it. If you must use specialized terminology, define it and explain why it is significant. Keep in mind that, depending on the situation, employing technical language might be advantageous because it demonstrates your familiarity with the subject matter.
You should work on speaking more quietly and gently. Talk slowly because it shows you're calmer and more confident and offer your prospect more time to absorb what you say; talk less because reps have a higher closing rate when their prospect does more talking and listening.
Run a Grammar and Spell Check 
After you've prepared your sales pitch, remember to proofread it for grammar and spelling errors.
Nothing is worse than having your expectations dashed by a few errors you might have fixed before sending.
After you've double-checked your written pitch, it's time to email it to your customer. Don't forget to personalize each pitch and make it as relevant to the recipient as possible.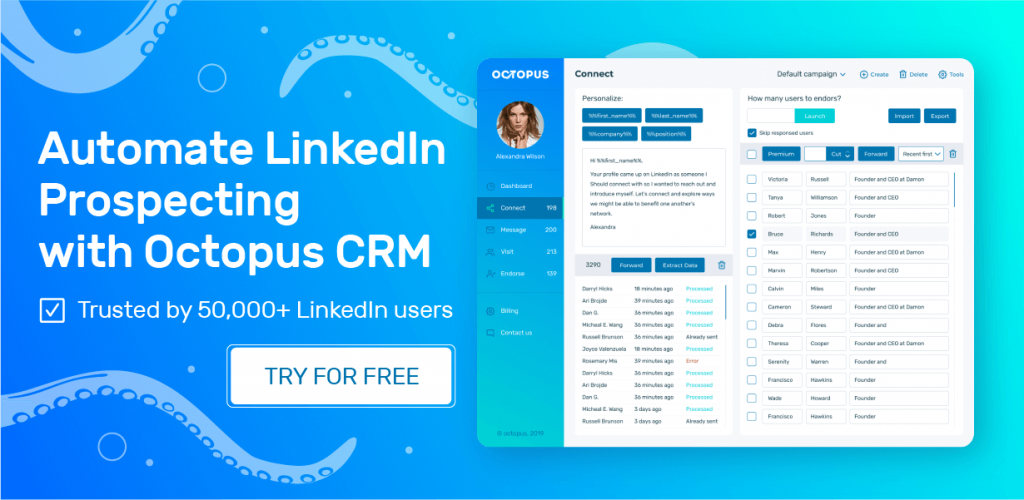 Good Sales Pitch Examples
There are multiple ways to pitch a prospect. However, you want to make the correct pitch to the right customer at the right moment. Here are six examples of a stunning sales pitch.
Freshchat
Freshchat's cold email combines several factors that make a strong sales pitch. For starters, storytelling primarily puts a person's experience into context. It provides specifics that clarify the sales representative's motivation for contacting the company. The salesperson presents a clear call to action to continue the conversation after doing their due diligence on the prospect.
The topic line is also intriguing. Instead of explaining why they sent the email, the representative is simply posing a question. The receiver must open the email to learn what that query is.
Freshchat sent eighty emails using this template. Seven (8.8%) clicked at least one link after 48 (60%) opened the email.
Booking Steve Wozniak as a Keynote Speaker 
This sales pitch, intended for individuals searching for a well-known keynote speaker for their event, gets right to the point by introducing the speaker and outlining their rise to fame.
It proceeds by exaggerating Steve Wozniak's numerous accomplishments, positioning him as highly qualified to speak at whatever occasion you may be hosting.
The pitch then discusses Wozniak's public speaking abilities, calling his speeches "unforgettable" and "full of expert insight" on various subjects.
Even the statement about Wozniak's potential to motivate students in the STEM professions speaks clearly to a likely academic target audience.
Brightwheel
An excellent illustration of how to make a customer-focused sales pitch for a problematic product (in this case, an app) is Brightwheel's appearance on ABC's Shark Tank. 
He talks about who uses the product (families, daycares, schools, etc.), the app's advantages and value for each type of user, and Brightwheel's competitive edge(they're essentially the only firm that provides this product).
Brightwheel bears a low risk (for now, it's free and will launch a premium product later). He asks the Shark Tank panel to take advantage of today.
Vasen never mentions the complex technology at work in the background. He keeps the dialogue focused on the benefits and value of the program, even when the other individual does not have an experience in technology.
Oat-ly Drink Barista Edition
Oat-ly is well renowned for its distinctive voice and aesthetic. With a conversational tone and the assumption that the reader is a barista, this sales presentation for Oat-Barista-Edition Oat-ly's Drink tries to engage with its audience immediately.
Although some view this as a dangerous sales copy strategy that could turn off a sizable percentage of their audience, it's a powerful approach to highlight the product's benefits as a foamable oat beverage organically.
Oat-ly's sales pitch for their Barista-Edition oat drink illustrates how assured content may influence readers.
FlixBus Holidays Email
The email marketing from FlixBus serves as an example of how timely and urgent communications can increase purchases. The email's subject line reads, "December is quickly approaching… Holiday planning is now necessary. This marketing message works well since it makes the most of the occasion and is also quite simple for a marketing team to put up. The team only needs to write the email and schedule it to go out a month before the holidays.
6 Best Sales Pitch Templates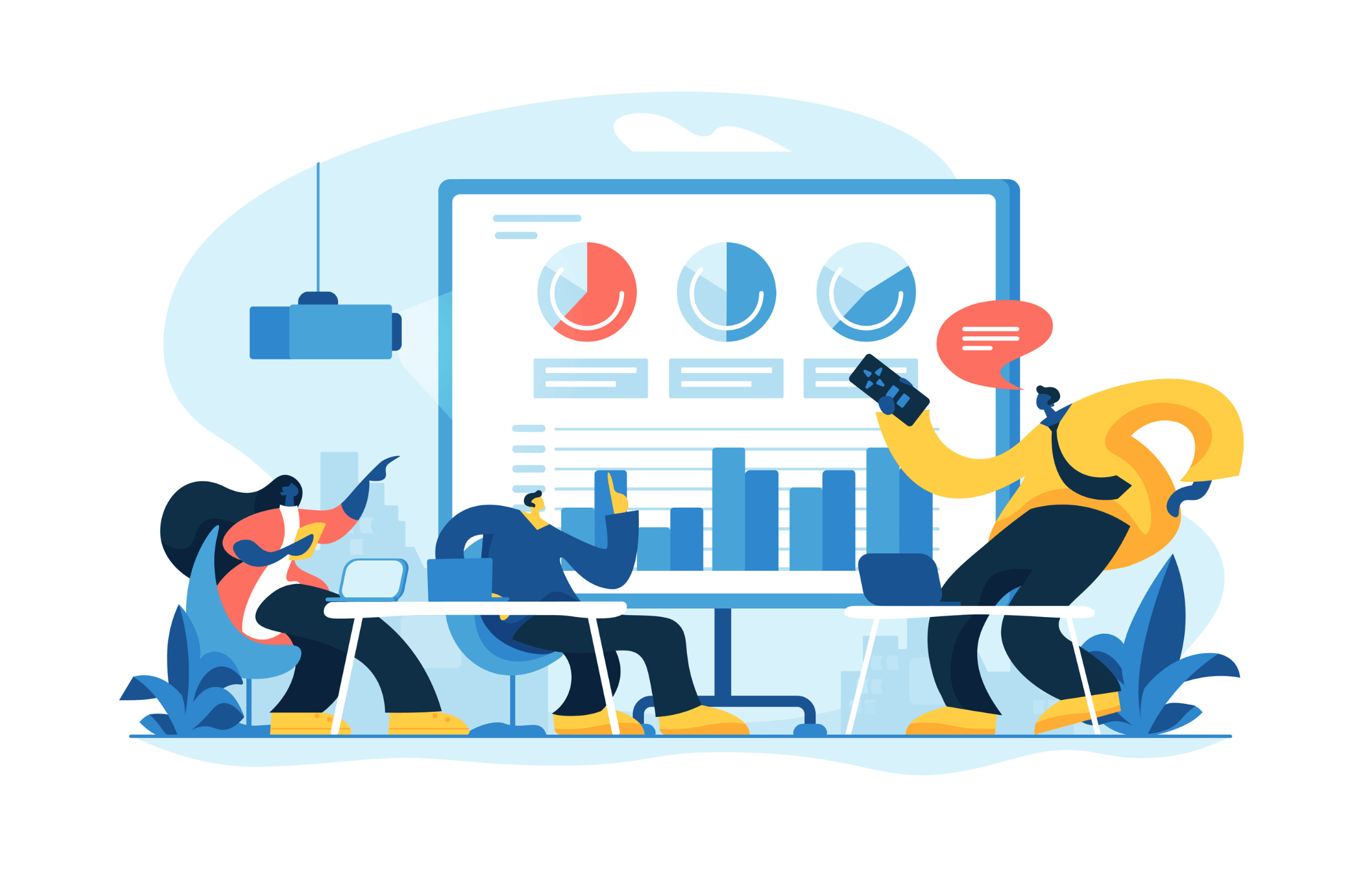 These templates can help you get started; remember to personalize using the mentioned principles.
The Shared Connection
This strategy is advantageous if you and your buyer have a pastime or educational institution in common.
Hi,
I'm contacting you since we are connected on LinkedIn, and I appreciated your recent post about the top restaurants in Seattle. Your advice to "dine outside our comfort zones" served as a beautiful reminder to be more daring with my supper selections.
I also wanted to share our most recent findings with you in the spirit of attempting something new. Would love to speak with you to review the report and learn more about your immediate objectives.
Are you ready to consider this?
Follow-Up Sales Pitch
Few leads are ready to purchase just one conversation or engagement. Because of this, you must ensure that you have a variety of methods for contacting, interacting with, and influencing prospects as they continue to consider their purchase. Follow-up sales pitches are typically conducted via email, phone, and social media. Some of our top templates for follow-up sales pitches are as follows.
The Initial Follow Up
I sent you a mail regarding [product name]; did you get a chance to see it? Although I realize it's a busy Wednesday, are you available to talk about [product name] this week?
Thanks, [your name]
The Unresponsive Call Setter
Last week, I sent our brochure, which contains information about our [product name]. Since I haven't heard from you recently, may I just ask if you received it and if you have any further questions? I'd like to schedule a brief phone chat to discuss it. Would 3 PM on Tuesday work for you?
The Data Dump
Data may help buyers convince their team to buy your product, which is a terrific method to get their attention.
Hi,
The bad news is that marketing burn is a genuine problem today. The joyous news Aid is on its way. According to a new study, our platform can result in a 72% boost in buyer engagement, a 50% rise in open rates, and a 20% drop in attrition.
How about spending 15 minutes next week discussing how our customers used our platform to achieve these results?
Sales pitch call template
Starting a dialogue with your prospect can be a good idea, depending on who you are selling to. With the help of this phone sales pitch template, you may set up a discovery call with a potential customer by making cold calls.
By mentioning the requirements or objectives of other customers, sales representatives adopting this call format demonstrate to the prospect that they relate to their pain points.
The Celebratory Moment
A significant event in a buyer's life will eventually coincide with one of your pitches. Use that opportunity to establish a connection if it's acceptable.
Hi,
Thank you for the recent Senior Program Manager promotion! Are you keen to discover how you approach project management as you settle into your new position?
Did you realize that eliminating only two manual jobs would free up five hours weekly?
Thanks to our platform, you can concentrate on the work that matters more efficiently than ever. If it makes sense, I'd love to talk with you more about what we may do to assist you in having a more productive day.
Next week, do you have the time?
Name drop pitch template from Sales Scripter
Sharing a value statement, sharing a common pain, and sharing a name drop are the three simple stages in this template for delivering a successful sales pitch over the phone. This pitch template connects with the prospect by drawing on the experiences of prior clients and demonstrating your understanding of their needs.
Name-dropping is a terrific approach to demonstrate actual value, particularly when you mention a client or customer relevant to this prospect or their specific requirements.
Should You Create Multiple Sales Pitch Templates?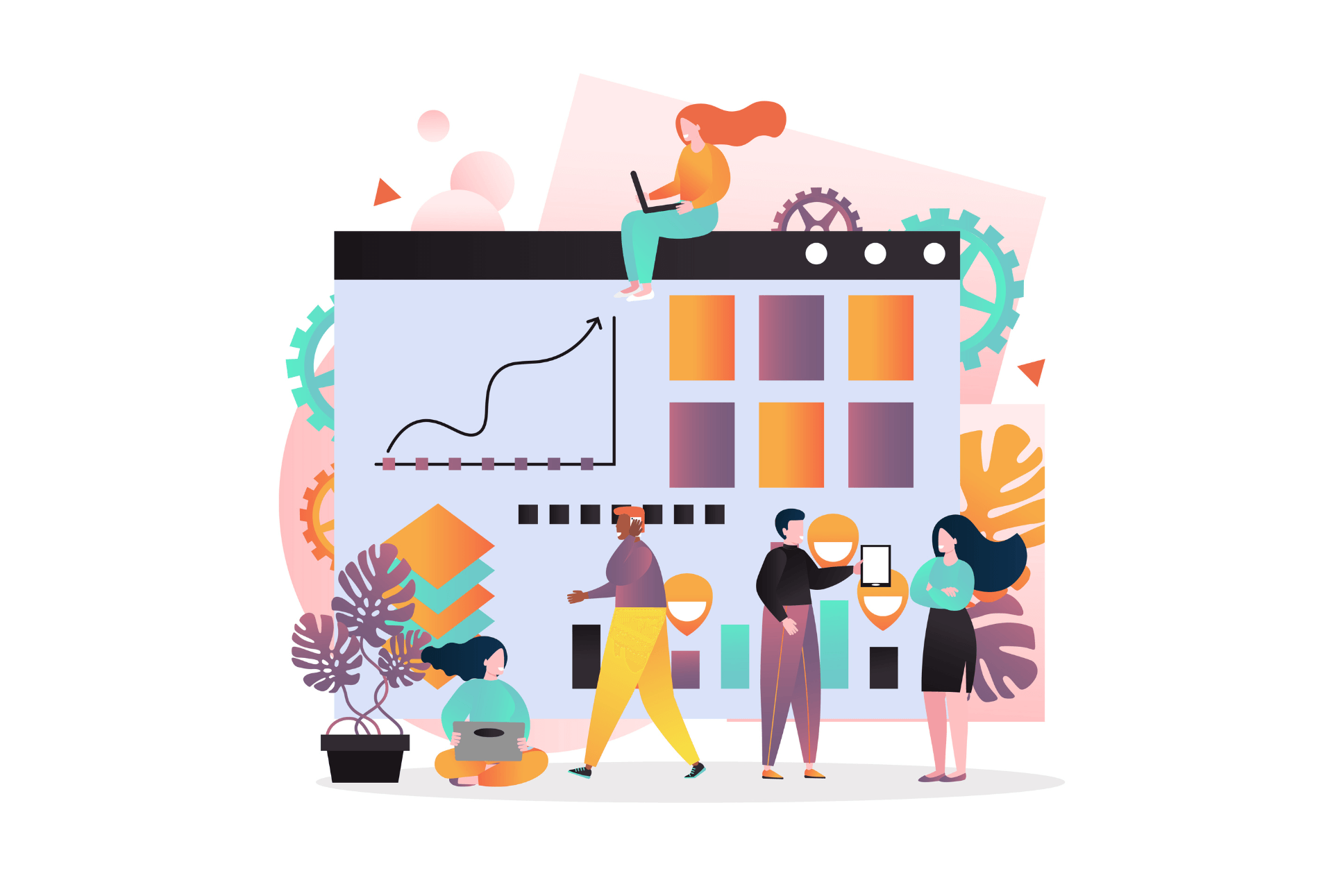 Salespeople approach different types of prospects in entirely different ways. To connect with various kinds of prospects, salespeople employ a variety of sales pitches to engage with prospects' changes throughout the sales process because not everyone will have the same communication preferences.
Because of this, the delivery mode you choose — email, social selling, sales presentation, or phone — will not only influence the length and tone of your message but also necessitate specific pitch templates. The various processes and sales activities listed below frequently call for powerful, replicable, and adaptable sales pitches:
Cold Calling 
One guaranteed way to fail at cold calling is not to have a clear plan ahead of time. By having a prepared sales pitch, you can get to the core of your message faster. It will also help your brand with a compelling reason to keep listening in those critical first five seconds. Salespeople must take the time to set goals for each contact and use the information they have about the lead to develop customized talking points before phoning. 
Regardless of whether the customer appears interested in what you are selling or not, you must also know how you want to terminate the call. Don't just wave off. Instead, provide your prospect with a concrete next step they can take.
Networking 
Networking events are chaotic; tell prospects what you do and why they should care in less than a minute to help you stand out from the crowd.
Following Up
Prospects, especially c-level executives, have busy schedules. Even while their primary priority might not be your offer, product, or solution, that doesn't mean you should give up. Follow up with prospects and ask if they still want to move forward with the following stages using sales pitches.
Why is a Short Sales Pitch a Good Pitch?
The goal of a sales pitch is to create an engaging story for your client. However, many people find it simple to slip into the trap of seeing your sales pitch as a presentation of numbers, facts, and results and expecting to offer a convincing case based on data.
A strong sales pitch pinpoints a challenge or issue the potential customer is facing, admits the problem, and presents the product it buys as a solution, all while providing evidence to back up the claim. The value of the product should be clear from the pitch.
What are the Benefits of a Short Sales Pitch?
It takes skill to develop a persuasive sales proposal to persuade your clients to work with you on the next steps. Some marketers create excellent sales pitches but fail to recognize that it is not only about the data, results, and facts they present to their customers. Instead, sales decks must contain specific vital components.
Conclusion
A strong sales narrative convinces your target prospects to join you on the journey and keeps them interested. It's more probable that you'll win them over as a lifelong customer if they share your beliefs and you can convince them of a better way to do things.
But for this to succeed, the entire organization must support this narrative. Indeed, your marketing, customer service procedures, and solution should include this narrative and the "reason why."
Share a better method of doing things and demonstrate to your prospects how they can use the superpowers you can give them to produce outcomes. It is the secret to creating an impressive sales proposal.