Knowing how to write a killer sales proposal is key to communicating your business and its products' value to prospects.
A successful sales proposal can mean the difference between converting a prospect and losing them. To help you grow your brand and boost sales, we've created an in-depth guide to making the perfect sales proposal.
In this blog, we'll discuss:
How to make a sales proposal

Tips for writing a sales proposal letter

Writing tips to curating a proposal that helps sell products

Examples of a good sales proposal

Template for writing a proposal for selling a product
Let's jump in!
What is a Sales Proposal?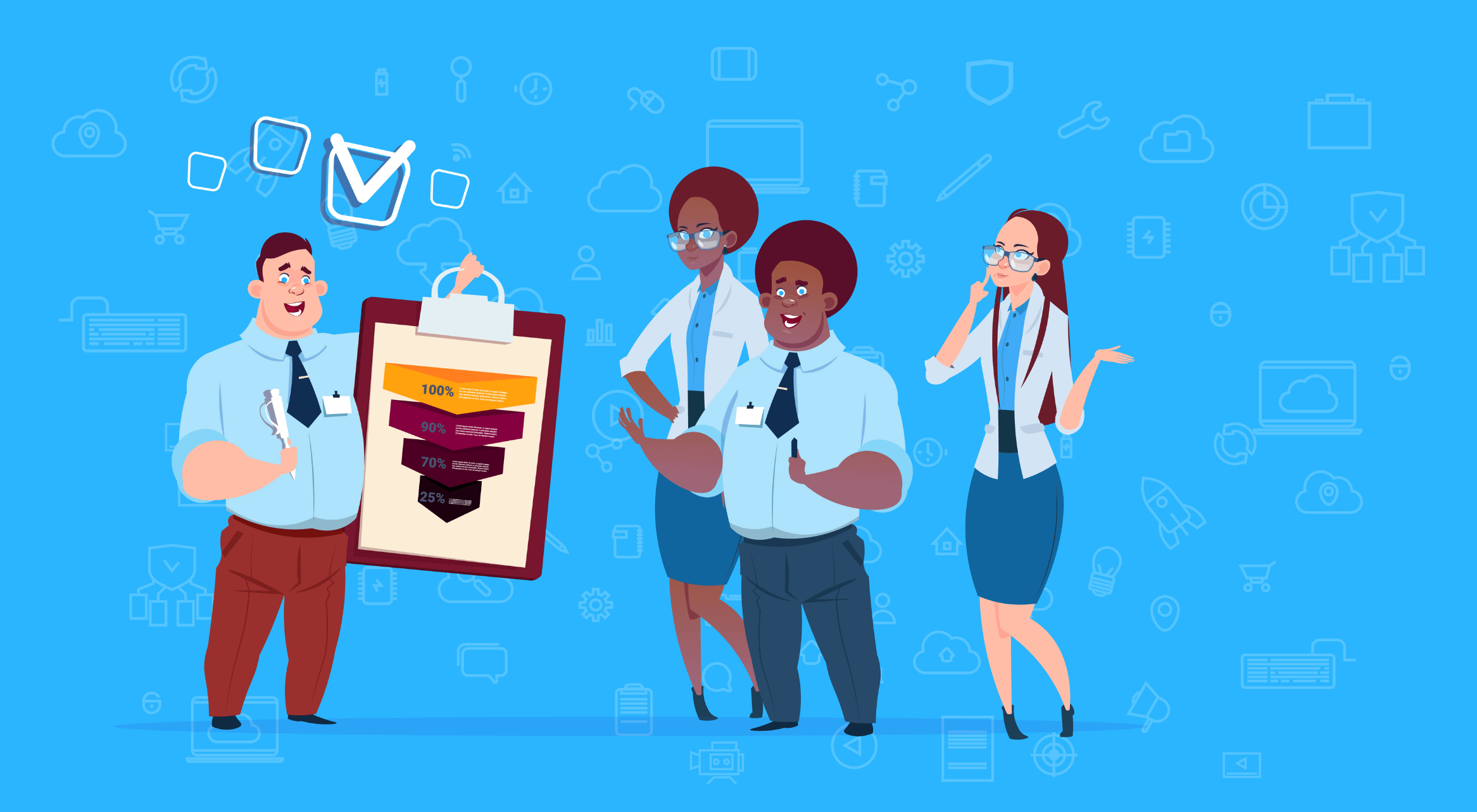 Sales proposals are documents that pitch a product or service to prospects. A well-written business proposal identifies a problem the target audience faces and explains how their product/service is the perfect solution.
The document details the benefits, expertise, deliverables, costs, etc. A successful proposal helps you achieve the following key points:
It shows that you fully understand your prospective buyer's problem

It convinces the reader that your product/service is the ideal solution to the issue they experience

It encourages your target audience to take the desired action
How to Start Writing a Sales Proposal?
While the content of a sales proposal varies depending on the product or service, sales teams typically follow the same five steps.
Here's a step-by-step guide to start writing a stunning sales proposal:
Step # 1: Conducting In-depth Market Research
Writing a sales proposal that converts starts by understanding your audience. For that, you need to conduct thorough research on your target customers. The research phase may include several types of research, including target audience, competitors, and feasibility research.
By conducting in-depth customer research, you can learn about your buyer's pain points and leverage the information to showcase how your product/service fulfills those needs. Market research allows you to create a persuasive and well-informed sales
Step # 2: Understanding the Elements of a Sales Proposal
While the length and content of your sales proposal can vary, all documents must include the following primary elements:
Executive Summary – Creating a concise and sweet summary conveys the benefits and features of your product and service
Thorough yet Concise Explanation – The explanation section focuses on describing the technical features of a service or product. While the length of the proposal may vary depending on your offering, remember to keep it concise
A Reason to Buy – Your goal is to showcase your product or service as the best solution on the market. So, remember to include tangible benefits that offer definitive reasons to make a purchase
An Attractive Design – Utilize formatting strategies to ensure your sales proposal is easy to use and attention-grabbing desired action easily
Step # 3: Drafting an Outline
After gathering research, assessing data, and familiarizing yourself with the elements of a sales proposal, it's time to draft an outline. Creating a rough draft allows you to organize your content, identify key messages, and the content you want to integrate.
In addition, creating an outline provides you with a template for future proposals.
Step # 4: Writing and Proofreading the Sales Proposal
Once you feel comfortable with your draft, you can start writing the actual sales proposal. While writing the document, incorporate relevant information that hooks your target audience.
Remember your proposal's primary goal is to persuade the reader to choose your product or service over competitors. So, showcase your business's USP and, if possible, include social proofs to showcase your positive brand image.
Lastly, use editing and proofreading strategies to ensure your sales proposal is error-free and compelling. Consider leaving the document for a day or two before you proofread it. Alternatively, you can ask a colleague or friend to edit it.
What Should You Include in a Sales Proposal?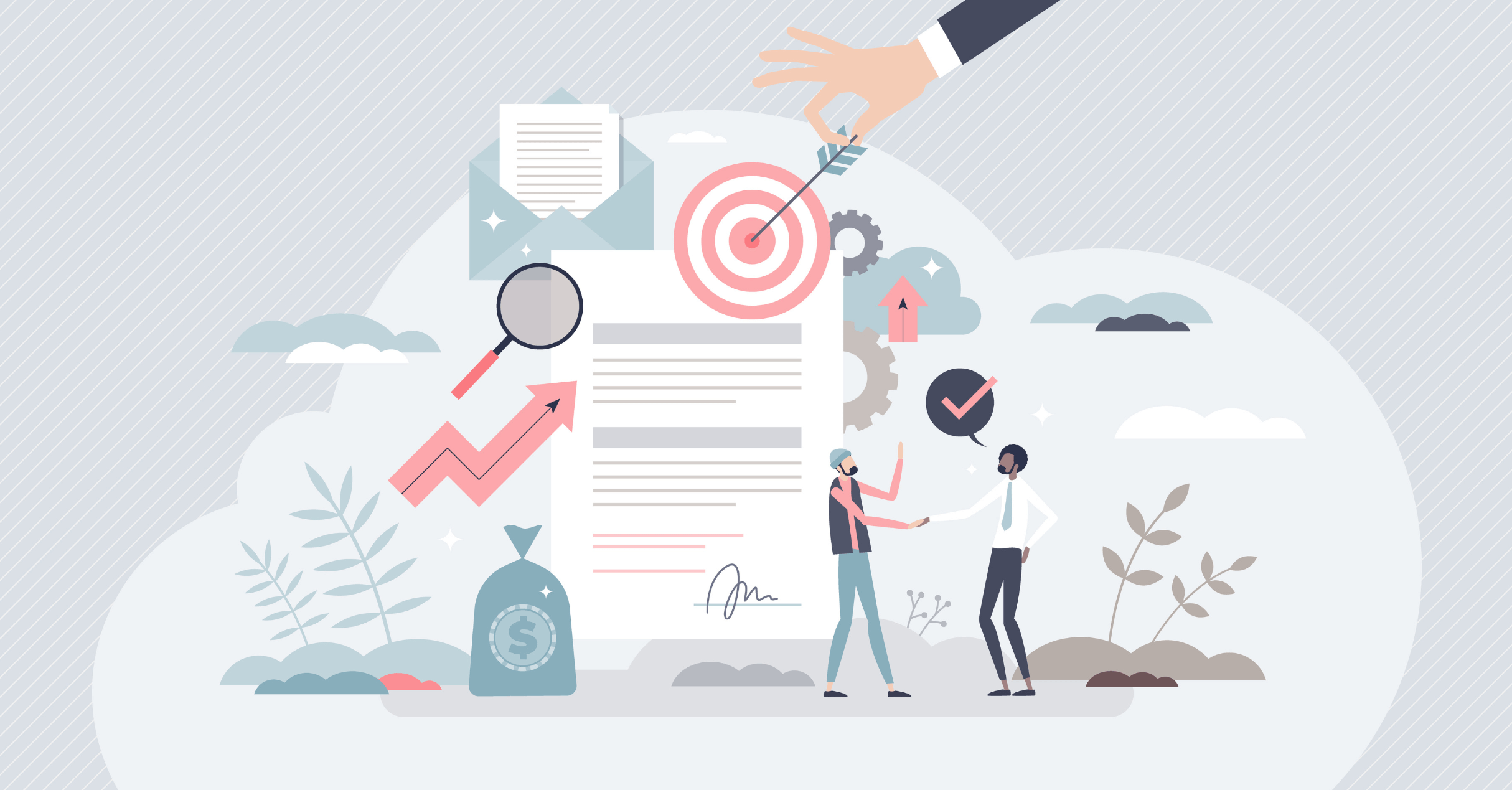 The format of your sales proposal can make the difference between winning and losing. Here we discuss the six elements that help you create a persuasive sales proposal:
Sales Proposal Format
Let's discuss what the perfect sales proposal format should look like:
A Cover Letter
The cover letter or executive summary is essential because your target audience will not read your sales proposal if it's not catchy enough.
Here, you need to incorporate:
A catchy header boasting power words

A concise and catchy description of the product or service

A quick review of the critical benefits of your product or service

A mention of any warranties, special terms, or guarantees that you offer
A Catchy Introduction
The introduction should briefly explain your buyer's problem, proposed solution, costs, and critical benefits.
Remember to keep it concise and avoid going too in-depth. Your goal is to suck the reader in and offer them a sneak peek into what's to come.
A Description of the Issue
In this section, detail the issue your target audience experiences. Avoid using jargon and define it concisely. Furthermore, explain who your proposal will affect and how.
A Tangible Solution
While writing about your solution, highlight its importance and use arguments to back your claims. Don't hesitate to go in-depth to describe how your product or service tackles the issue at hand. Include the cost and how you plan to use the money you will potentially earn.
A Quick Summary
Finish your sales proposal with a conclusion where you reiterate your main points in several paragraphs.
An Outline of Steps to Take
Your proposal should include instructions on how to say yes to your service or product. If your target audience loves your proposal, they shouldn't have to look further than your proposal to take the next step.
So, incorporate your contact information on the final page of your sales proposal. You can go the extra mile by requesting the reader to provide the following information:
A signature line to showcase their approval of the proposal

A check-box confirming prices

A field for credit card information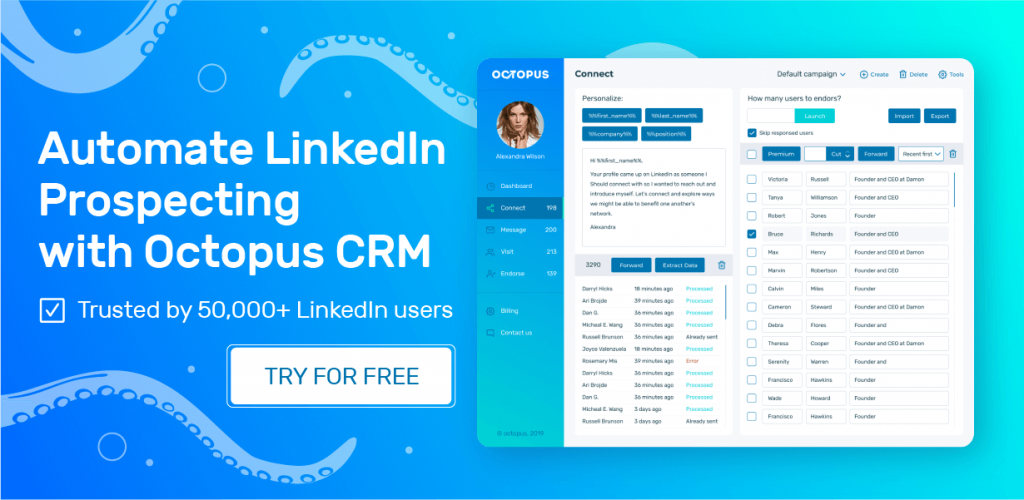 Top Seven Strategies for Writing a Sales Proposal
Now that we've discussed the must-have elements of a sales proposal, let's jump on the tips for writing one. Here are the top seven strategies for writing an effective and successful sales proposal:
Start with a Comprehensive Outline
The best way to write a robust proposal is by writing an outline. Begin by listing the key points you want to address in your proposal.
Utilizing a template or checking out sales proposal examples makes this task easier. Here's how to structure your sales proposal:
Introduce the reader to your business, team, and product/service

Describe the customer's problem and your proposed solution in a concise summary

Detail your approach by sharing objectives and timelines

Highlight features and benefits that make your product/service stand out

Make the pricing of your offering clear and compare it to competitors
Identify the Building Blocks of Your Sales Proposal
Creating the structure of your sales proposal makes it easy to write content that captures prospective buyers. Typically, every sales proposal includes the following elements:
Title Page

About Us Section

Industry Challenges Your Buyer Faces

Pricing and Timeline

Case Studies

Client Testimonials

Terms and Conditions

Next Steps
Analyze Your Prospects
Without a deep understanding of your prospects' pain points and needs, your sales proposal will sound vague and uninteresting.
As such, you must conduct in-depth research to curate a sales proposal that resonates with your target audience.
The primary goal here is to discover your customers:
Objectives –

It includes the problems and challenges your buyer's faces and wishes to solve

Budget –

Can you negotiate with your customer or not?

Urgency –

Is the problem you're solving a burning issue or something they take slow?

Stakeholders, Decision-makers, Buyers –

Who are you tailoring your message to?
While gathering information, note down the words and phrases your target audience uses to describe their problem. Moreover, remember to make your customers feel understood through your research.
Leverage Copywriting Best Practices
Social media ads, websites, landing pages, and virtually every form of marketing rely on copywriting to convey their message. The same is true for creating a sales proposal.
Here are five copywriting principles to add value to your proposal:
Incorporate headings, bullet points, and short paragraphs

Integrate storytelling principles to ensure each part naturally leads to the next 

Make it as long as necessary and avoid filler text

Avoid using passive voice to create an engaging proposal

Use high-quality graphics to add value to your copy
Order Prices from High to Low
If your solution has enterprise-level costs, even your lowest-priced offer may initially shock your prospect. An effective way to avoid scaring them off is listing your highest to lowest prices.
Add Testimonials
Incorporating endorsements from clients is an excellent way of strengthening your sales proposal. Highlight testimonials from clients within your industry or facing similar challenges.
If a client approves your request to use them as a testimonial, remember to add the following details:
Customer Name and Title

Customer Company

Quote from the Customer

Results and Timeline
Get Someone to Proofread Your Document
According to research, spelling and grammar mistakes influence 42.5% of people. The last thing you and your sales team want is for clients to reject your sales proposal because of spelling/grammar mistakes.
While these sound easy to spot, it's always challenging to proofread your work. Therefore, we recommend asking someone (or multiple people) to review your document. Alternatively, you can use proofreading tools like Grammarly and Hemingway to create an error-free copy.
Best Sales Proposal Writing Tips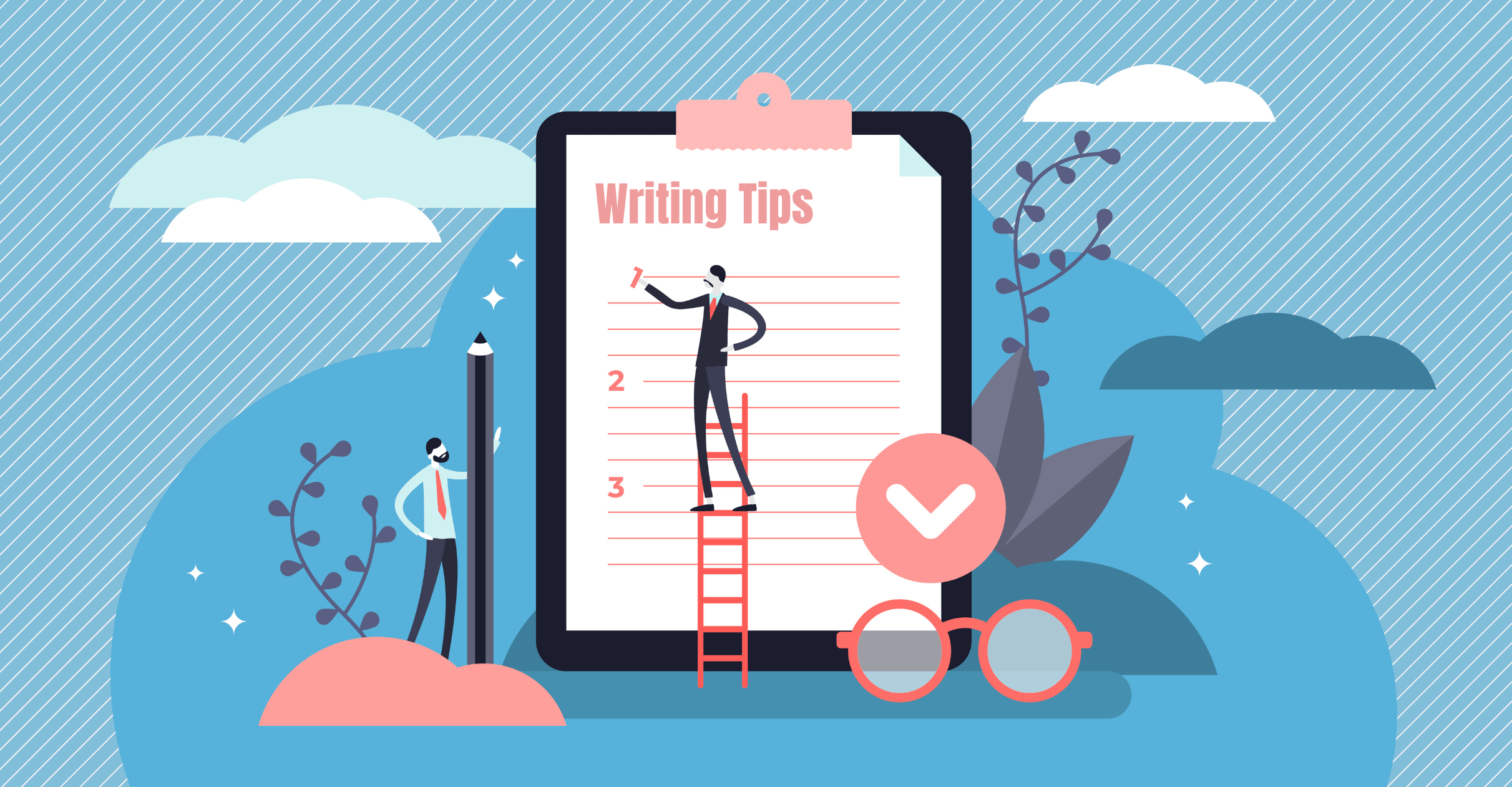 Without the right writing strategies on your side, you'll find it impossible to create an unforgettable sales proposal. Here are the top seven sales proposal writing tips to generate leads and boost conversions:
Be Concise
The number one rule to writing a sales proposal is to ensure every word, illustration, and example serves a specific purpose. Before adding a single word, ask yourself; does this information offer any value to my reader?
Here we've listed several tips for creating a concise proposal:
Avoid overselling

Utilize lists to ensure your copy is easy to read

Add power words that make an impact
Focus on Solving Your Buyers' Problems
One mistake sales teams make when writing a sales proposal is focusing on the product/service's deliverables and ignoring the buyer's problem. If you do that, you'll drive away customers.
Instead, emphasize your understanding of the challenges they face and showcase how your solution addresses those problems.
Use Visuals
Incorporating visuals helps break up the monotony of your sales proposal. Not just this, but it also helps communicate faster and more effectively.
Since visual presentations are 43% more persuasive more persuasive, consider adding graphs, flowcharts, and tables to present data and complex ideas.
Provide Options
Traditionally, proposals include only one solution. However, failing to provide options costs you, customers. Therefore, to capture leads and secure conversions, propose up to three solutions at different price levels.
Prove Your Worth
Don't just say your product/service will solve your buyer's problem; prove it. Include customer stories, examples, or testimonials to highlight how your product or service offers value.
A good idea is to tell a concise story of an existing customer who faced similar challenges and how collaborating with you helped solve the problem.
Include a Call-to-Action and Deadline
Writing a sales proposal aims to inspire the customer to take desired steps. Therefore, your sales proposal must include a catchy and clear CTA that states the next step. Additionally, entice your customers to take immediate action by creating urgency with the help of a deadline.
Keep in Practical and Personal
Here's the truth: saying that your products and services solve a business problem is not enough. You have to illustrate how it fulfills their needs. 
So, focus on the practical implementation and critical benefits of your product/service to persuade potential clients.
An excellent way of capturing leads is by personalizing your sales proposals. Instead of copy-pasting proposal templates, tailor them to reflect your brand.
Trust us; the extra effort will be 100% worth it. After all, businesses that use personalization techniques enjoy a 19% increase in sales. 
Sales Proposal Examples and Templates
Here's a sales proposal example and template to inspire you:
Title Page
Sales Proposal for ________________
Prepared by ____________________
(Include your company's details, including address, phone number, and email address)
Executive Summary
(Include a paragraph or two outlining your product/service, its benefits, and why the client needs it. Add any warranties and conditions that apply.)
Company Background
(Summarize your company's background.)
Proposed Solution
(Integrate a detailed explanation of how your product/service fulfills their needs.)
Budget or Financial Information
(Offer an outline of projected expenses).
Attachments
(Include contacts, legal contract, glossary of terms, or testimonials from past customers.)
What is a Request for Proposal (RFP)
Your Request for Proposal is a written document that provides your project details. Typically, companies use an RFP when they want to outsource a job or connect with a service provider.
A solid request for proposal includes the following information:
The background of your project

The scope, goals, and objective of your service or product

The timeline for proposal submission and review

Your budget

The proposal's evaluation criteria

A timeline for deliverables
Conclusion
Creating a winning sales proposal starts by remembering one thing: it's not about you but your target audience.
Use the tricks discussed above to create a killer sales proposal. After writing your document, consider holding a virtual or physical meeting with your buyers.
Remember to follow up by giving them a phone call or sending a message on social media. Using Octopus CRM LinkedIn automation saves you the trouble of spending hours curating personalized messages for hundreds of buyers.
With the help of this innovative automation tool, you can establish consistent communication with your buyers and foster deep relations.