Effective sales prospecting is a crucial component of any successful sales process since it assures that the prospects you're dealing with are interested in a similar solution to yours, either now or in the future. However, finding and qualifying strong sales possibilities to initiate agreements may be tedious. A crucial step in the sales process is prospecting. However, it's also very challenging. 
According to a survey, prospecting is the sale process step that sales representatives find the most difficult. What makes it so difficult? Let's be honest: prospecting isn't as thrilling as sealing a deal. Due to this, it is frequently put off until after all the "essential things" are complete. However, no other new sales will occur without a sales funnel with high-quality leads.
Because of this, it's essential to realize that prospecting initiates the entire transaction and dramatically influences the finalizing of the contract.
The calculations are straightforward: Your chances of closing a sale increase as you produce more prospects since each prospect represents an opportunity.
To help you understand sales prospecting, here, we'll cover the following:
Sales prospecting and its significance

Sales prospecting process

How is it different from other prospecting processes

Tips for effective sales process

Sales Prospecting Templates
What Is Sales Prospecting?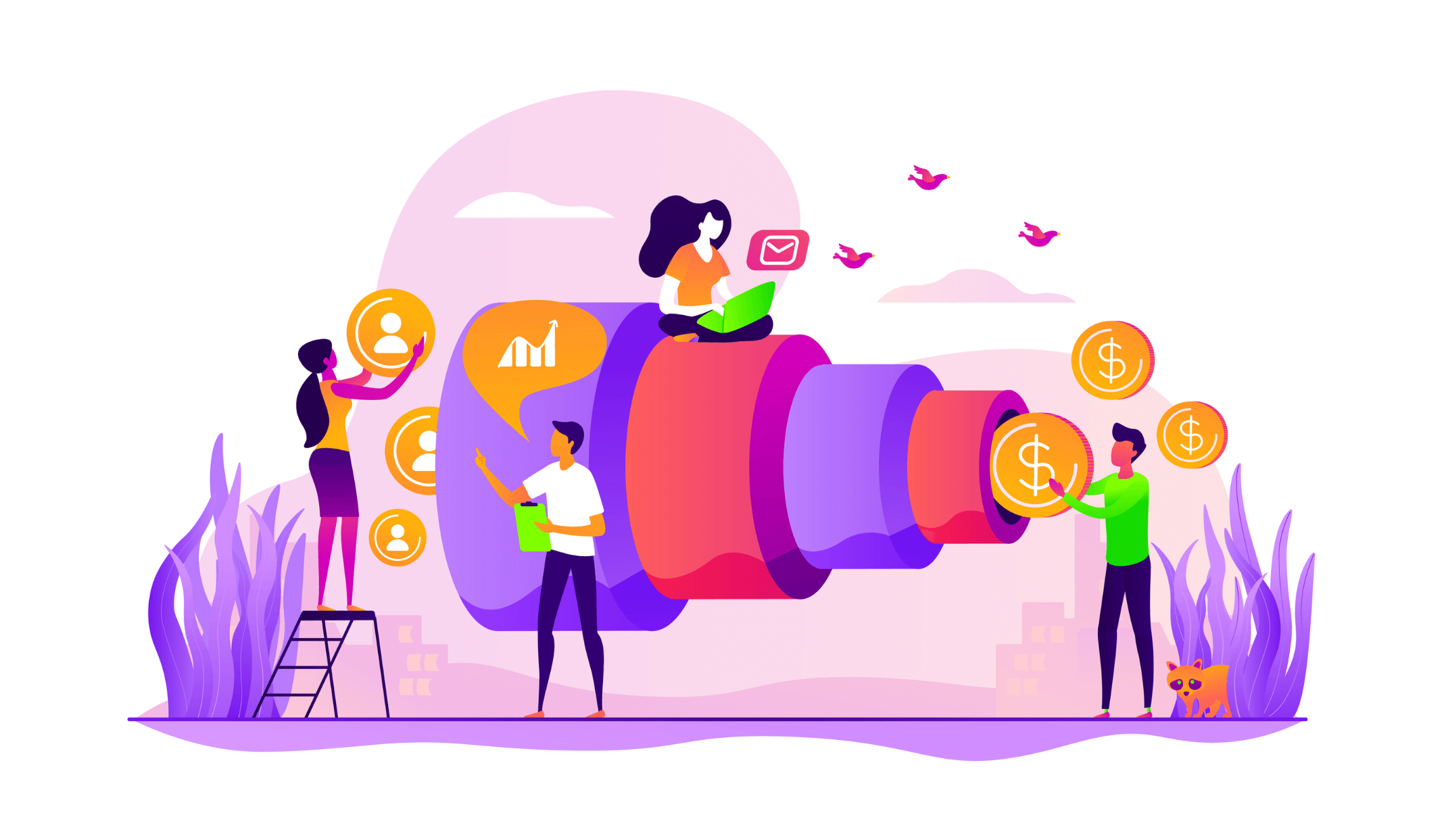 Sales representatives initiate sales by locating and interacting with prospects (qualified leads).Cold calling a member of your target market, making a cold email to a potential customer who matches your buyer profile, or sending a message to a potential customer you located on LinkedIn are all examples of sales prospecting.
The following are the fundamental steps in the sales prospecting process:
Research: Learn everything about a possible client. Learn how well they match your offering and how to create a customized message. A lead's LinkedIn profile, social media accounts, and corporate information help when researching marketing.

Qualification: Establish a consumer's worth as a target and learn how to prioritize them.The likelihood that a potential purchaser would become a client and the potential value they could add to your company assists in ranking prospective buyers. The

lead score

evaluates these attributes.

Outreach: Spend time

creating a tailored sales pitch

for a potential customer. You may give them a helpful resource or educational piece, for instance, rather than making a hard pitch. If you think they prefer a phone call, email, or social media, use that to get in touch with them.
Read also: How to Convert Leads Into Customers? and Lead Source Guide
Why Is Sales Prospecting Important?
Prospecting enables you to interact and collaborate with possible clients whose requirements and interests coincide with your offering.
It provides insight into a prospect's problems, enabling you to approach prospects open to your value proposition. It is also compelling.
More than seven out of ten customers, according to research by RAIN Group, want to speak with salespeople at the beginning of the purchasing process.82% of buyers agree to meetings when a salesperson contacts them first.
Prospecting generates roughly three times the number of sales meetings for top-performing salespeople compared to those who never prospect.
Successful prospecting allows you to set up appointments with leads who are more suitable for your service and have a real need or interest. Generally speaking, long-term business comes from consumers who are a good fit.
When compared to consumers who are a worse fit, they become highly valued and are far less likely to leave right after closing a deal. But how do you find customers who are a good fit?
Prospects and leads are interchangeable terms. As a salesperson, you must be able to tell the difference between the two. Both of these will need distinct approaches from you and your team when prospecting.
There are some significant differences between the two, even though they may initially appear similar because they are both near the top of the sales funnel.
The Sales Prospecting Process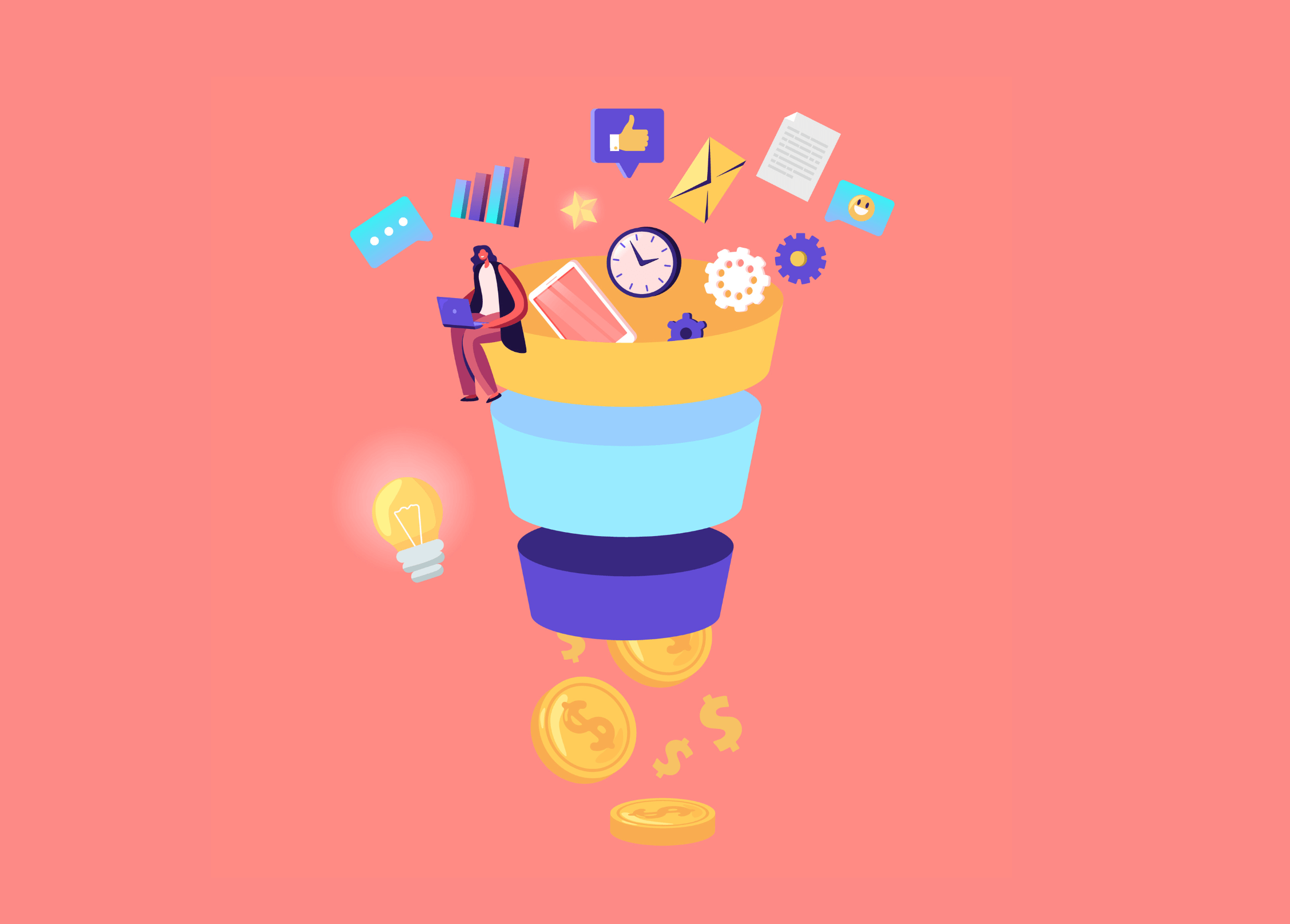 Ineffective prospecting wastes a lot of time, and some methods have proved to work better than others. The best prospecting strategy for you is the one that works best for you.
There will be differences between you and your peers in the prospecting frameworks, strategies, and ideas that best suit your skill set and product. That's why we've talked with the most excellent salespeople about the phases involved in sales prospecting.
For a successful sales prospecting process, follow the steps listed below.
Conduct Market Research
Knowing your product inside and out is essential for any excellent salesperson, but it won't be enough to persuade top-tier prospects that you are the best choice for them.
Understanding where your service or product fits in the overall picture of your industry and market is essential before starting the prospecting process. Knowing how competitors compare to your goods, features, and strengths is crucial.
Do some industry research. Learn about the other vital players and minor competitors who may hardly register on your radar. Knowing about alternative market solutions will help you position your product more effectively.
Discover Your Ideal Client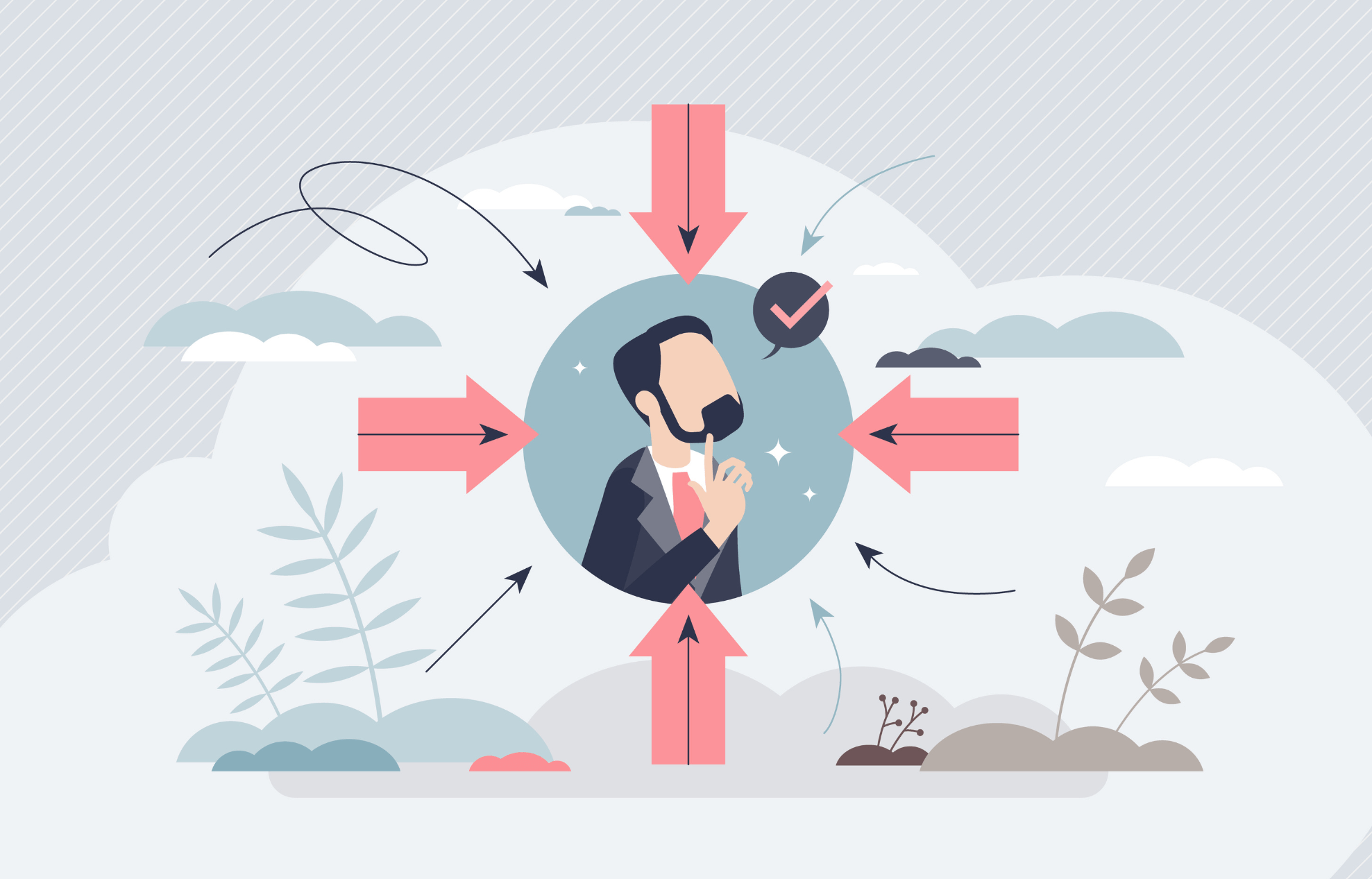 Not everyone will find your offer attractive, no matter how much you'd like to think otherwise. Even if you sell a fantastic good or service, striving to win over everyone will only lead to temporary connections and a struggle to grow.
Focus on the specific audience you created your service or product for rather than attempting to market to everyone. Identify and learn as much as possible about your target market.
Remember, thorough research facilitates an effective sales process. So, recognize your target market, their issues, the answers they seek, and how they connect with your brand. 
Related article: Ideal Customer Profile
Create A Target List
It's time to construct your prospecting list now that you know more about the audience you're aiming to contact. The prospects' contact information you want to interact with should be on this list. Your list should include multiple informational sources from various events, platforms, and channels. However, you should continue to segment your list.
When you're prepared to connect, you may send a customized message more efficiently. Create a form on your website, search for potential customers on social media sites, and collect business cards at conferences and meetings. Maintain thorough sales records for each client, noting their actions, habits, or interests that drew your attention.
Create Communication Channels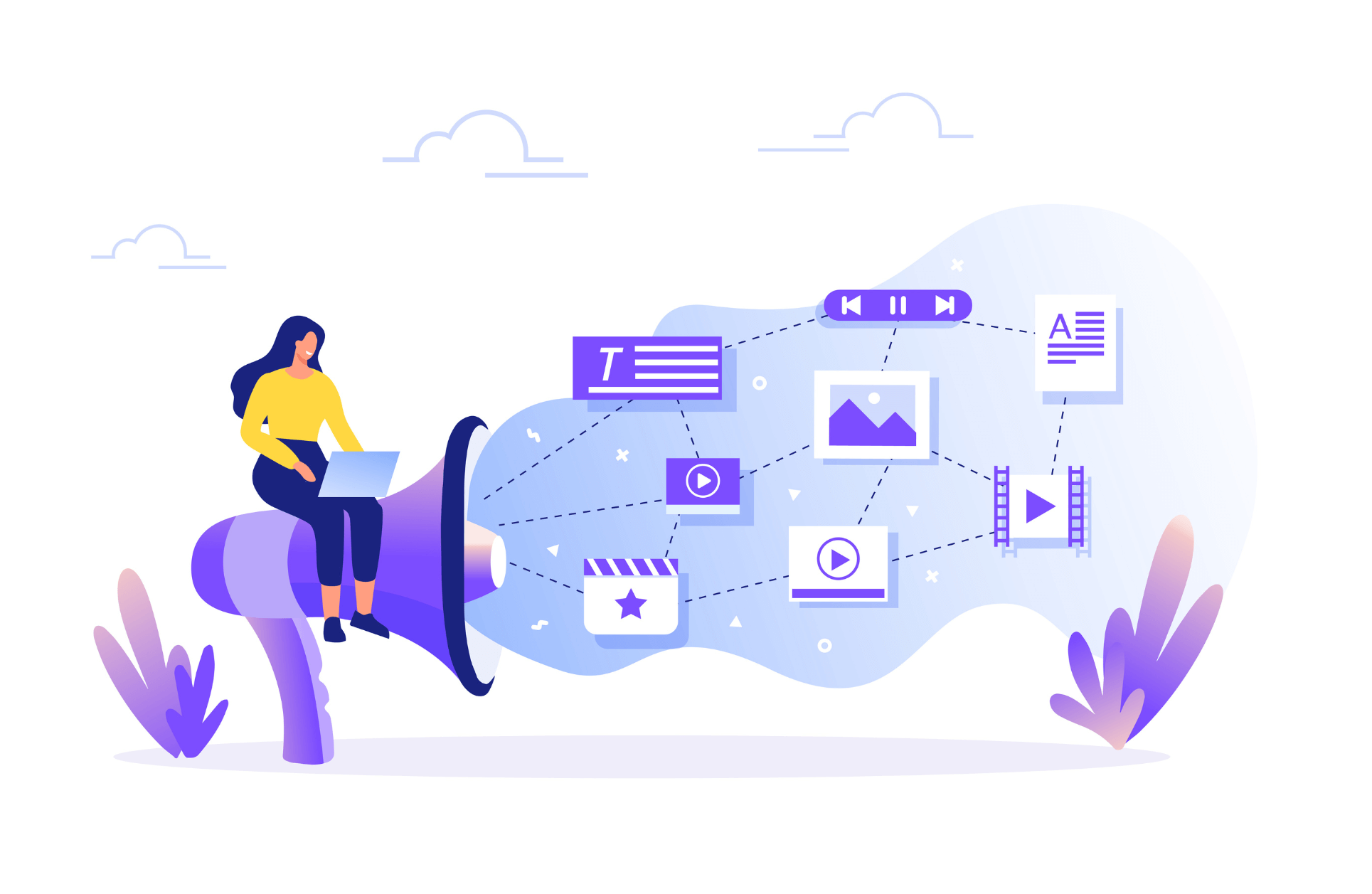 The standard cold-call or email approach can seem obsolete when attempting to differentiate yourself from competitors. Your emails will land in the spam box if you try to contact someone by flooding their inbox.
Make an omnichannel communication strategy to interact with prospects depending on their interests. Determine the best places to reach your prospects, how to get their attention, and how to make your communications stand out for a lasting impression.
The CRM Benchmark Report shows that In-person interactions, phone calls, and CRM platforms play a significant part in managing client communication, regardless of the business size.
Start The Conversation
You've outlined your strategy and are now ready to start talking. Start establishing contact with your prospects using the contact plan you've designed. Don't use a generic sales pitch in all of your conversations.
Send personalized messages to each person by instead consulting your list parts and notes. Segmented campaigns can generate up to 760% more income than a general strategy.
Make sure to maintain your flexibility while you nurture and communicate. Every prospect will have different needs, difficulties, and preferences, so keep that in mind. Your responsibility is to pay attention to their demands and worries and then make the appropriate suggestions and comments.
Make a Prospecting Campaign
The days of obtaining a meeting with a buyer after just one phone contact or email are over. On the other hand, an Attraction Campaign is necessary for effective outreach. It is a planned, multi-touch outreach campaign with compelling value-based offerings to set up a meeting with a potential customer.
It takes a team effort to reach out to outstanding prospects. Approximately eight touches are necessary to connect with a new prospect and create a meeting or demo. It typically requires more and differs across various business roles and industries.
Email, phone calls, social media posts, and direct mail are a few of the contact techniques used in these interactions. There are benefits and drawbacks to each strategy. For instance, emails present a visually appealing offer to potential customers that they can share with others but also be overlooked or lost in the inbox.
Using a variety of techniques can maximize advantages while minimizing drawbacks. A coordinated strategy involves switching between several forms of communication, such as calls and emails, with breaks in between. Each of these messages needs to be distinctive and tailored to your prospect. Keep it simple, look for ways to connect with them, and add strong calls to action.
Examine Your Results and Make Necessary Adjustments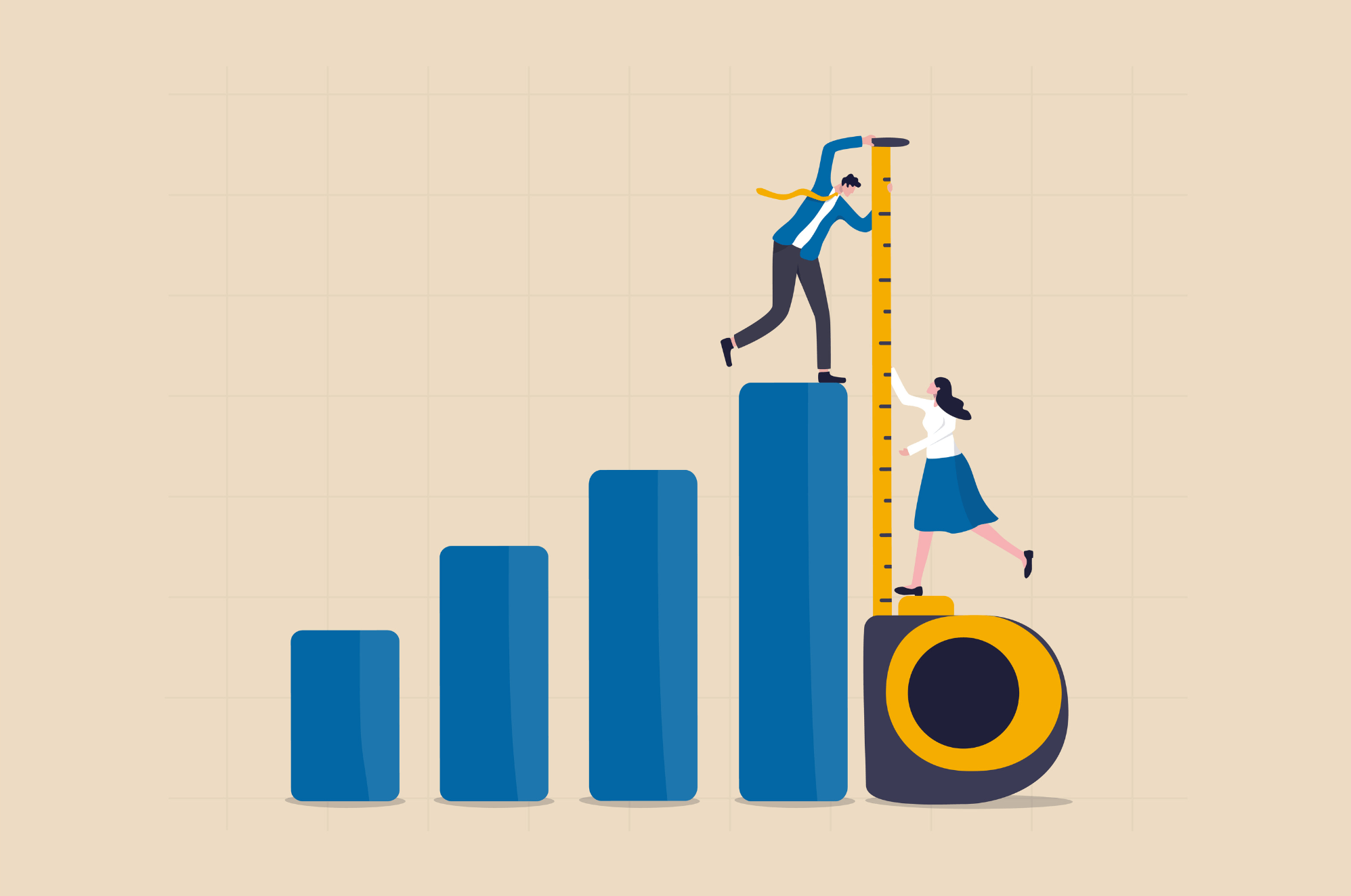 It takes some creativity to connect with a prospect. Taking a chance can sometimes be quite profitable. In some instances, trying something new might not produce the expected outcomes.
Examine the previous answers from your prospects before each approach. Record what each prospect responded to, what received a high response rate, and what failed to engage them. Utilize this knowledge to make your communication methods more effective.
Don't wait until you've completed your strategy to make changes; instead, keep an eye on your outreach results while you speak with prospects. Check customer reviews regularly and have a backup plan ready if something doesn't go as planned.
How To Do Sales Prospecting The Right Way?
Prospecting was once a volume game. Salespeople might make 200 calls daily and send out floods of emails with the confidence that many people would respond to make their efforts worthwhile.
Cold outreach is still a crucial component of the strategy, but sales reps and sales development representatives (SDRs) must strike a balance between generalized quantity outreach and focused quality outreach. This is because the new prospect isn't standing by the phone.
Prospects are dispersed throughout social media sites and messaging apps, primarily LinkedIn, Twitter, Facebook, and other social media platforms. They also have strong preferences for where they like to connect. More messages are bombarding the new prospect than ever before.
Our inboxes are more crowded than ever. According to a Harvard Business School study, meetings are getting shorter by 20%. Emails have replaced meetings as the primary forum for conversation.
Second, the same survey reveals that sales reps sent 5% more frequently to 3% more recipients on average during the pandemic and 8% after business hours.
Given that people's inboxes are overflowing, the question is: How can you get their attention? The new prospect expects more from conversations.
We have all learned to see past the surface level thanks to the profound social experience of the pandemic. To a prospect's attention now, you must be genuine and persuasive.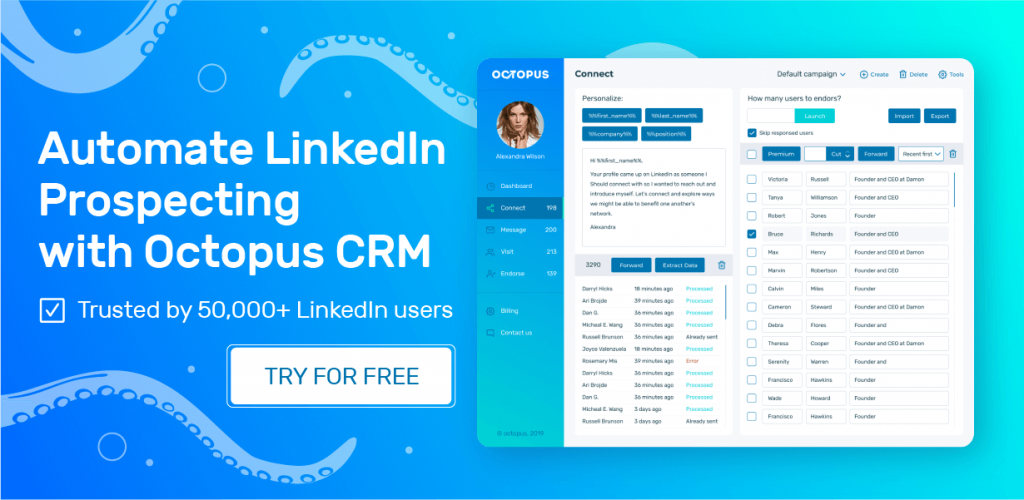 Sales Prospecting Tips
Here we share 11 practical tips to make your sales prospecting process more lucrative:
1.
Make Warm Calls
Making a cold first impression on brand-new prospects is not necessary. Before making the first contact, warming up your prospects can be tremendously helpful.
Before you make the initial call or send the first email, introduce yourself and talk about your relationship with the company to the prospect to boost your chances of a more positive response.
Here are some suggestions for how to get acquainted through a mutual connection, discuss a post the buyer made on social media, or "like" a status update on LinkedIn or a job change announcement.
2.
Know The Internal Structure of the Company
People mostly miss this critical prospecting approach in B2B prospecting. You will need to contact individuals in several organizational tiers to boost your chances of sealing the business. Knowing who reports to whom and who is important.
To better grasp the company's pain points, begin prospecting to junior and middle management. When you address top-level decision-makers at the organization, it will assist you in customizing your sales pitch. This prospecting strategy applies to SMBs as quickly as it can in enterprise sales.
3.
Ask For Referrals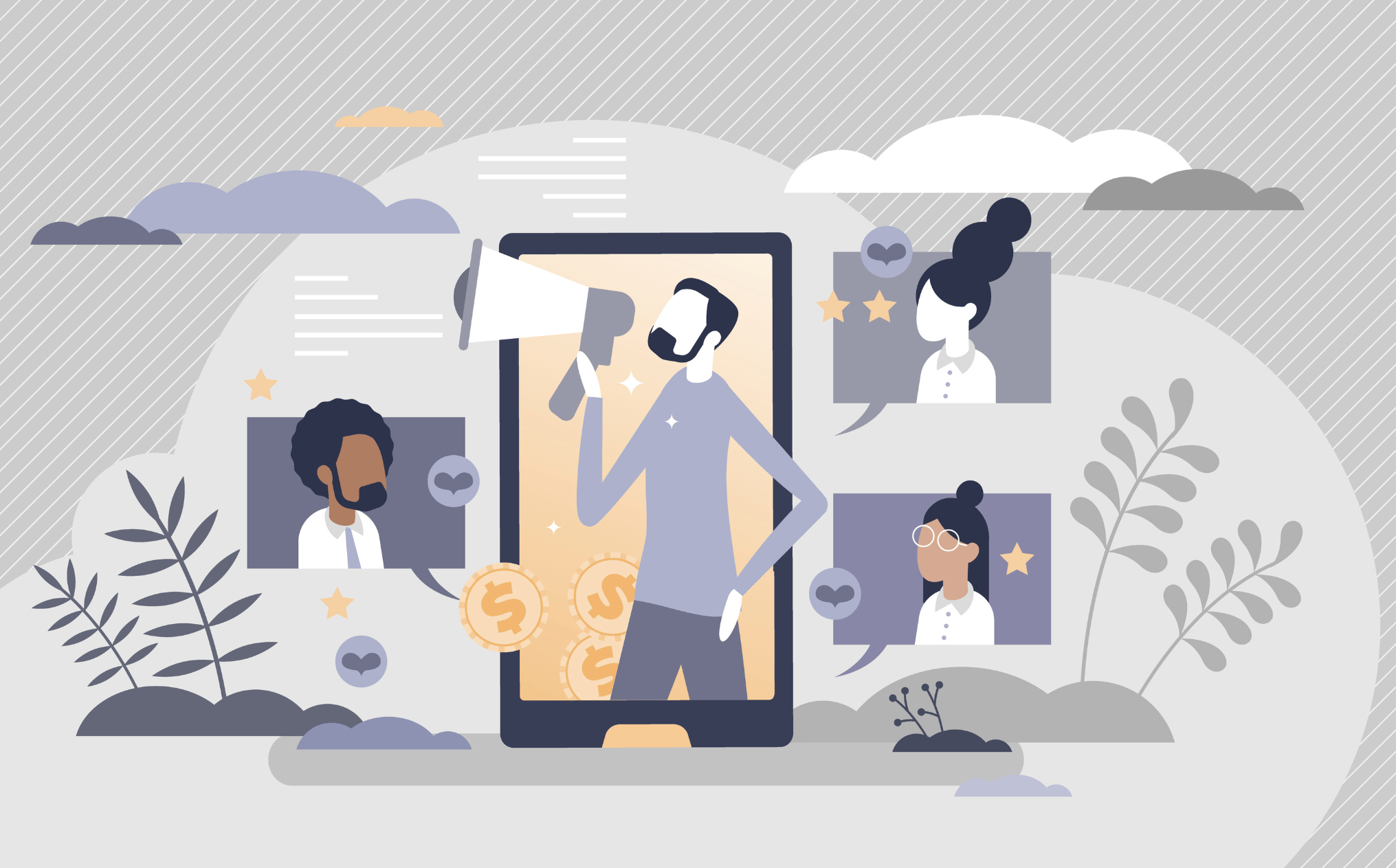 The word of a satisfied consumer spreads like wildfire. Therefore, there is nothing better than that. It is no surprise that 91% of Online shoppers rely on word-of-mouth to influence their purchase decisions, with referral-based sales closing ratios ranging from 50% to 70%.
Since 73% of top management like working with salespeople they know, recommendations have a potent influence. Asking your clients for references is a free chance you cannot miss.
And even though sales representatives who try to seek out and take advantage of recommendations earn more than those who don't, only a small percentage of salespeople do so.
4.
Become a Reliable Source
You need to do more than sell to succeed as a salesperson. After the transaction, you must continue to be your customer's go-to resource and offer assistance.
You can improve your chances of receiving referrals from satisfied clients by shifting your role from salesperson of goods and services to solution provider. When it's time to approach a new prospect, use these recommendations as a starting point.
Before and after the deal, when you become your customers' resource, they will remember you and be eager to assist you in return.
5.
Don't Sell
The first selling stage is prospecting; however, this process is not selling independently. It involves finding prospects that can be qualified and added to the sales funnel. The selling process can start only after completing these procedures.
Focus on developing relationships while prospecting to succeed in the current sales environment. If you start selling too soon, the prospect will feel unnecessary pressure.
You and the prospect can grow more at ease with one another by establishing a foundation of trust, making it easier for you to use selling strategies when the time is right.
6.
Make A Powerful Script
Have you ever lost your focus when talking to a co-worker or friend? You are the best person to appreciate the value of creating a solid script before beginning your cold-calling attempts, so congrats.
Relying on a well-written script enables you to improve and convey the message, respond to frequent inquiries as they come up, and prevent that uncomfortable moment when the phone doesn't work correctly.
7.
Create a Personal Brand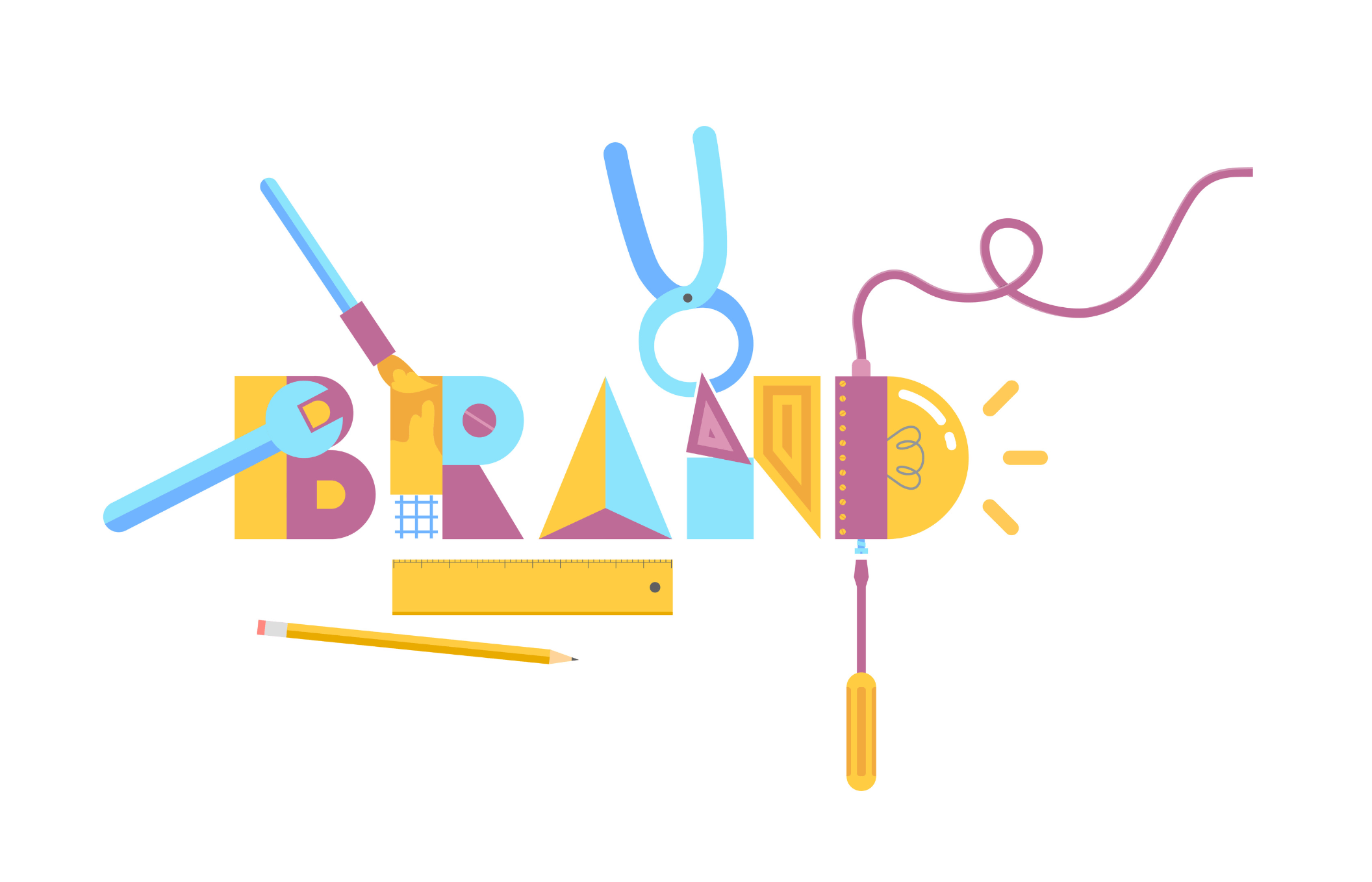 Your potential customers use a variety of social media platforms, so if you're not there, you're missing out. It supports existing B2B sales prospecting efforts rather than replacing them. 82% of clients had researched vendors before on social media sites, such as LinkedIn, and even responded to their contact.
The first step is to set up a social media presence and interact with your contacts and followers. You raise brand awareness when you provide customers with helpful material. People begin to respect your knowledge and show a keen interest in your advice.
8.
Batch Prospecting Sessions
Take a brief five-minute break every hour while prospecting for between two and three hours. Depending on how much time you allocated for the call, get an egg timer and set the countdown to twenty, thirty, or forty-five minutes.
When the timer beeps, end the conversation, spend five minutes following up, updating your CRM with administrative duties and notes, and getting ready for the next call.
9.
Use Social Media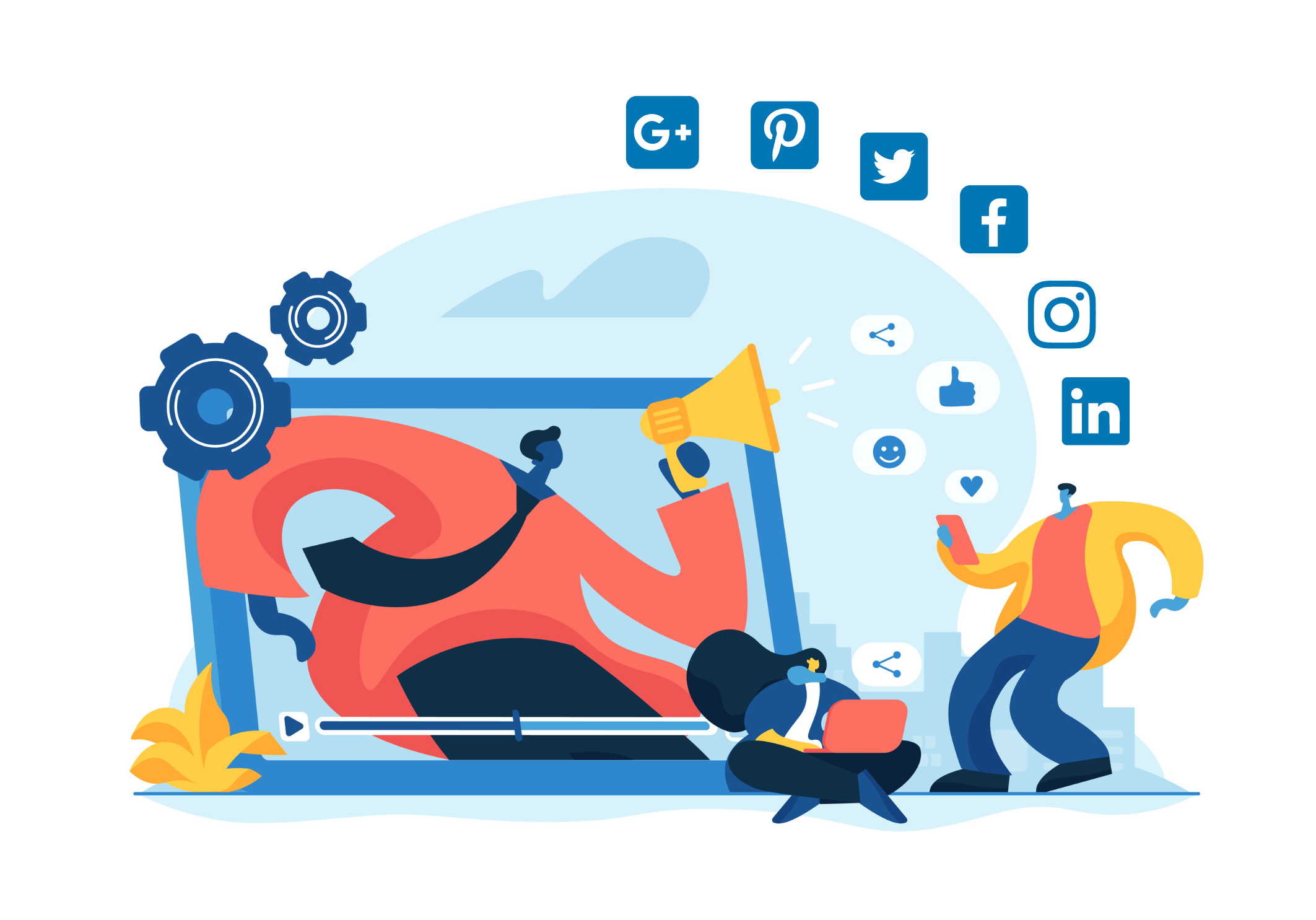 Use social selling to reach out to customers. Most people looking into your goods are probably on social media (e.g., LinkedIn, Twitter, Facebook, etc.). Share information that is helpful to their research and respond to their inquiries. The social selling activities you engage in can increase your sales.
Businesses that consistently engage in social selling techniques have a 40% higher likelihood of exceeding their revenue targets than those that don't.
10.
Gain Product Knowledge
Your customers must believe that you are an expert in your field and can quickly determine which of your goods or services will be most advantageous to their particular industry.
You can identify the markets and sectors you should target by becoming an authority on your product.
11.
Utilize Marketing Automation Tools
Maintaining your leads' organization and priority becomes crucial when working with an extensive prospect group or selling a service or a product with a lengthy sales cycle.
Making the appropriate connections, with decisions driven by meaningful data and deadlines monitored automatically, allows you to take advantage of marketing automation solutions and prevent potential revenue from sliding away.
What's The Difference Between Leads And Prospects?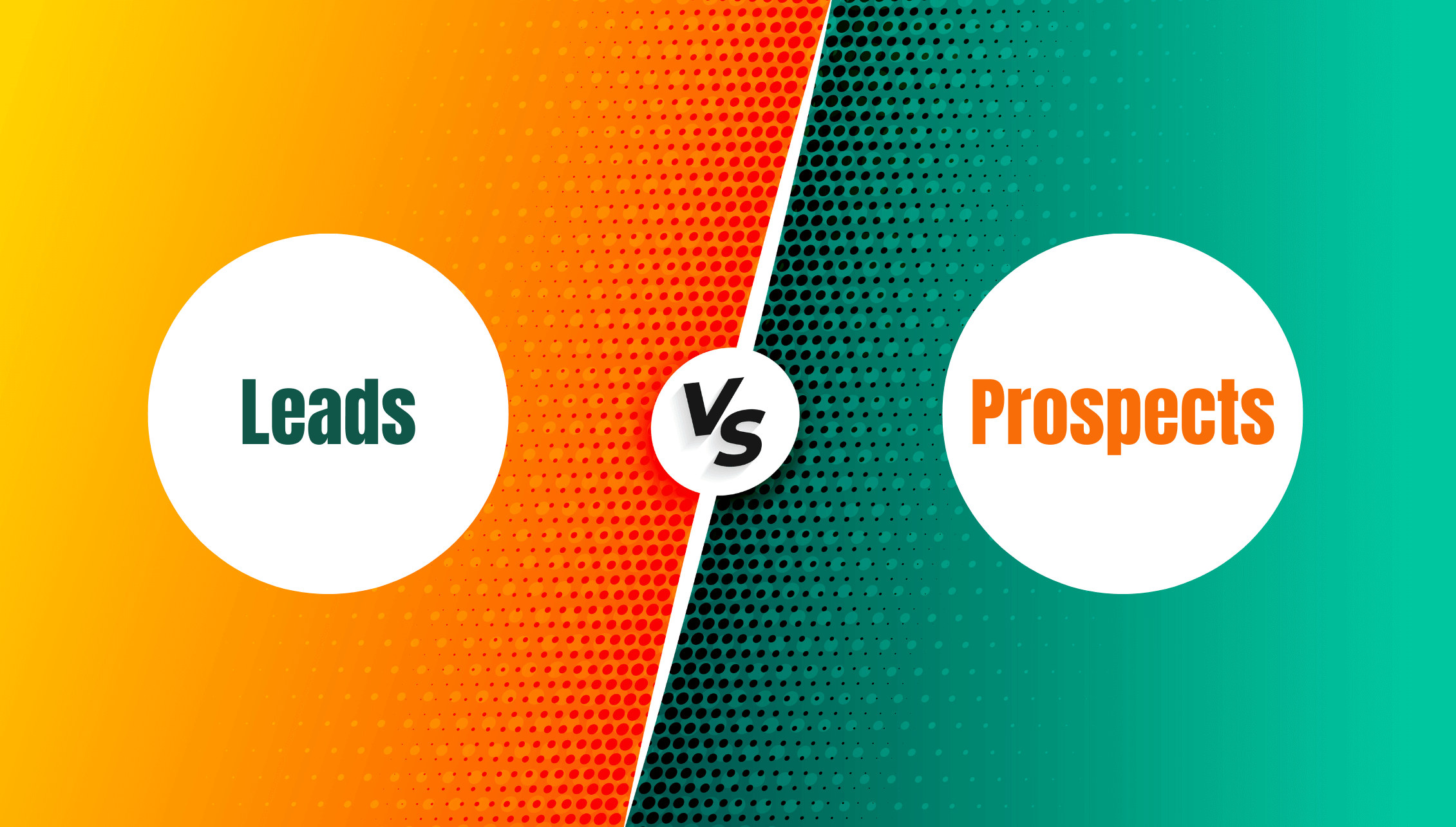 Leads are prospective customers who have shown interest in your business by following a blog, visiting a website, or registering for a free trial.
Prospects are leads that have been qualified after additional investigation; they have the characteristics, potential requirements, and interests that align with your solution.
Related article: Lead Qualification with Octopus CRM
Consider the scenario where your company supplies expanding construction firms with project management software. You would undoubtedly approach a blog subscriber who owns a mom-and-pop construction company that recently won a significant contract with a restaurant chain as a prospect rather than just a lead.
A prospect (not a lead) can be defined as a possible customer based on their credentials and fit, even with limited or no involvement with your firm. Despite these distinctions, nurturing prospects and leads until they make a purchase is the ultimate goal of all interactions with these groups. Prospecting is the first step in that process and continues until you close.
What's The Difference Between Sales Prospecting And Lead Generation?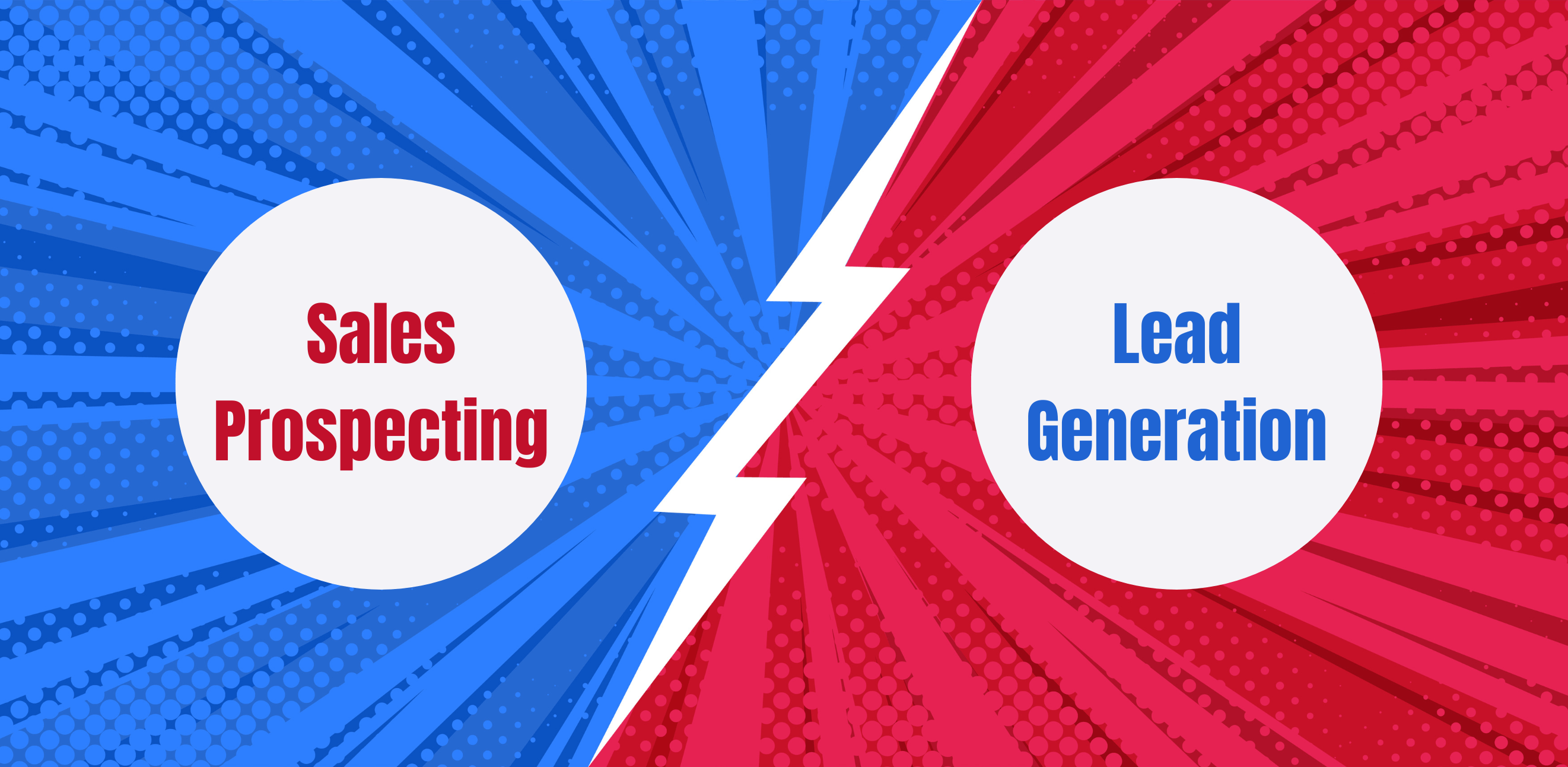 The majority of businesses combine lead generation and prospecting techniques. They are two distinct practices that two separate departments generally lead.
The marketing division is primarily in charge of lead generation. Their responsibility is to produce content and web experiences, like blog entries, adverts, and webinars, that draw in leads.
Related article: Why You Need Octopus CRM for Lead Generation
Most of this procedure is automated. Many firms utilize a CRM to gather leads. Based on factors related to each lead's likelihood of converting, a numerical value is assigned to each. Points are frequently determined by a lead's position within a business or their online activity.
In contrast, the sales department is primarily in charge of sales prospecting. It requires a lot more manual labor as well. For instance, a salesperson may locate a qualified lead on any social media platform and then contact them directly via message, email, or phone.
Compared to the one-to-many strategy to lead creation, this kind of one-to-one connection may need more time and effort. But it's also more individualized and targeted, which results in more lasting (and valuable) client relationships.
When Does Prospecting Take Place In The Sales Process?
Prospecting takes place at the time of the sales process; ironically, this is also the time when lead generation occurs. For it to happen successfully, the business needs to discover, qualify, and be in touch with leads to ensure they become loyal customers. Prospecting is the key step to finalizing the sale; the sales rep moves on to presenting, quoting, and closing the deal.
Prospecting attracts potential consumers and fuels the sales cycle. Successful sales prospects convert into leads and then buyers, so it is of utmost importance to nurture them the right way.
Half the time, prospecting may feel like wishful thinking, that you're just hoping that the right person will walk in through the door and make the sale. However, businesses don't know that it is a delicate science and thorough calculations to acquire prospects
How Does It Work?
Sales reps use it to increase the size of their customer base by reaching out to new clients and potentially closing the deal with them. In addition, they will attract them through new opportunities by using various sales strategies. These can include making direct calls, sending emails, attending network events, and even contacting them through social media platforms like LinkedIn.
It is crucial to connect with the prospect before you connect, to find them in groups rather than preying on a potential solo client. And also, it is essential to hype them up to sell the dream.
The sales rep needs to be authentic and use a personalized approach rather than a robotic tone to get a prospect's attention.
Inbound vs. Outbo
und Sales Prospecting
There's a simple difference between inbound and outbound sales. Inbound are leads generated directly and organically by the consumer, whereas outbound is developed through hard work by the sales team, by actively reaching the clients.
The most significant difference between the two is that the consumer contracts the company in inbound prospecting, while in the latter, the company reaches out to the prospect.
Generally, inbound is considered higher in quality. On the other hand, outbound leads are considered a wild card, as the consumer is unaware of the product or service and may not even listen to the sales rep.
The best approach is to use a combination of the two so that all potential consumers can be attracted and there are maximum chances of generating good business leads and ultimately making the most sales. It is best to tailor your sales pitch according to the needs of the business, as there is no one way to operate a business.
B2B vs. B2C Prospecting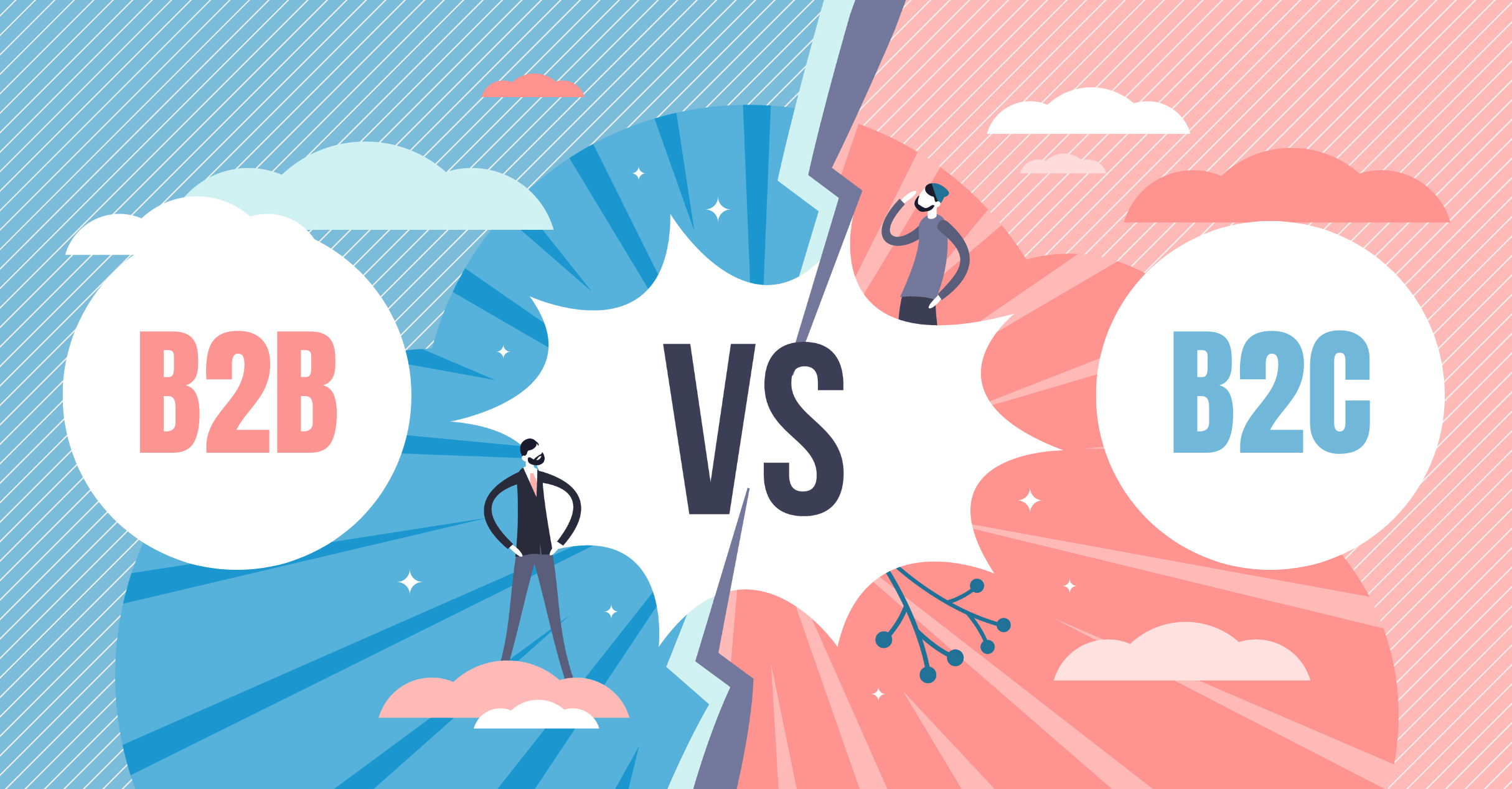 B2B stands for business-to-business, while B2C stands for business-to-consumer. The major difference between the two is that in B2B business, transactions occur between other businesses. While in B2C, a sale is directly made between a company and a consumer.
A prime example of this can be a producer of a wholesale product to a retail business. While in B2C, a retailer may sell directly to the consumer. Primarily, B2B transactions include raw materials and components of assembly parts.
To explain it in simpler terms, B2C sells final goods while B2B deals in raw materials. Both of these models have their different pros and cons. For example, B2B has a higher operational cost compared to B2C. However, B2B also generates higher revenue, as the products they deal in are in bulk.
B2C has smaller sales cycles as consumers do not need to consult anyone for a long time before making a final decision. While B2B has a longer sales cycle, much decision-making is involved before the purchase can be finalized.
However, a significant advantage that a B2C model may have over B2B is that the skills required to run a B2B aren't complex, and sales reps are trained quickly.
Some businesses utilize only B2B, while others use B2C. Some even use hybrid models to make the most of their sales. Both of these techniques can help to increase sales and revenue.
Ways To Improve Your Sales Process
An effective sales process improves conversion rate, generates new leads, and turns your prospects into loyal customers. However, getting these results could be challenging, especially if your team doesn't have a consistent sales process.
So, here we outline six key factors that can improve your sales cycle and generate desired results for your marketing campaign:
Analyze Your Existing Sales Strategy
Your sales team should first outline the steps included in a sales journey, from prospecting to closing a deal. The sales flowchart and touchpoints vary for every company because of the preset marketing goals. However, fundamentally it encompasses:
Connecting

Explore Opportunities

Send a Proposal

Negotiate to reach an agreement

Finalize the sale
The trick is to train your sales team to move your prospects to the next stage to make a sale finally. During the entire cycle, your sales team should be able to identify the right leads and not waste time on ones that would never convert.
Use Tools To Automate and Track the Cycle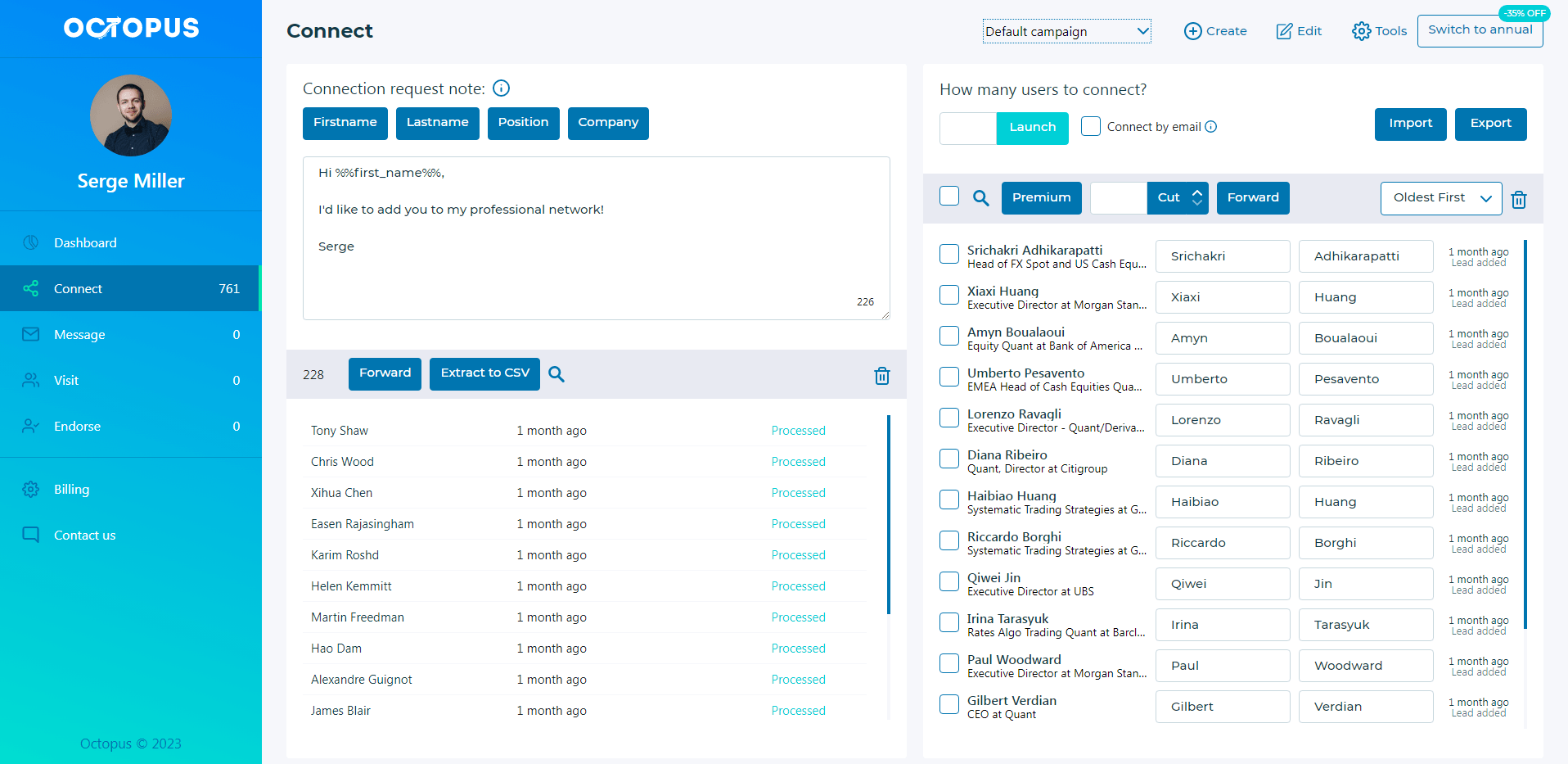 While your sales team must be aware of each step of the sales cycle, you can automate several aspects to improve efficiency and save time. It also aligns your sales goal for the entire team.
Besides, the tools make it easy to track and measure the KPIs and help forecast the ROI of the entire campaign. Octopus CRM LinkedIn automation tool helps automate the outreach process and streamline the communication cycle for lead conversion.
Relate article: Why You Need Octopus CRM for Sales Teams
Set Exit Criteria For Every Stage
This will help you set a course of action needed to move your lead to the next phase. Your sales team might identify the type of content required at each step and prepare answers to common questions your prospects might ask. Here, you might need to set a document that entails the following:
Information about your brand, items being sold, steps of the sale process

Specific types of content that can be shared at each step of the sales cycle

Actions required at each phase of the sales cycle

Things to say to the prospects throughout the sales journey. The sales team must know of multiple ways to start a conversation
Forecast and Measure Results
When setting up your sales strategy, you should use the core KPIs and desired results to set sales objectives. This will not only help you keep your team motivated but also tweak the phases if the outcomes deviate from the expected results.
This will optimize your entire sales cycle and ensure the team works together towards a predefined goal. This way, no effort gets wasted.
Once you have completed the sales cycle, compare the results with your forecast to measure the success rate. Consequently, you can optimize your next sales cycle for better results and increased growth.
Related article: Key Metrics to Grow Your Business
Train The Sales Team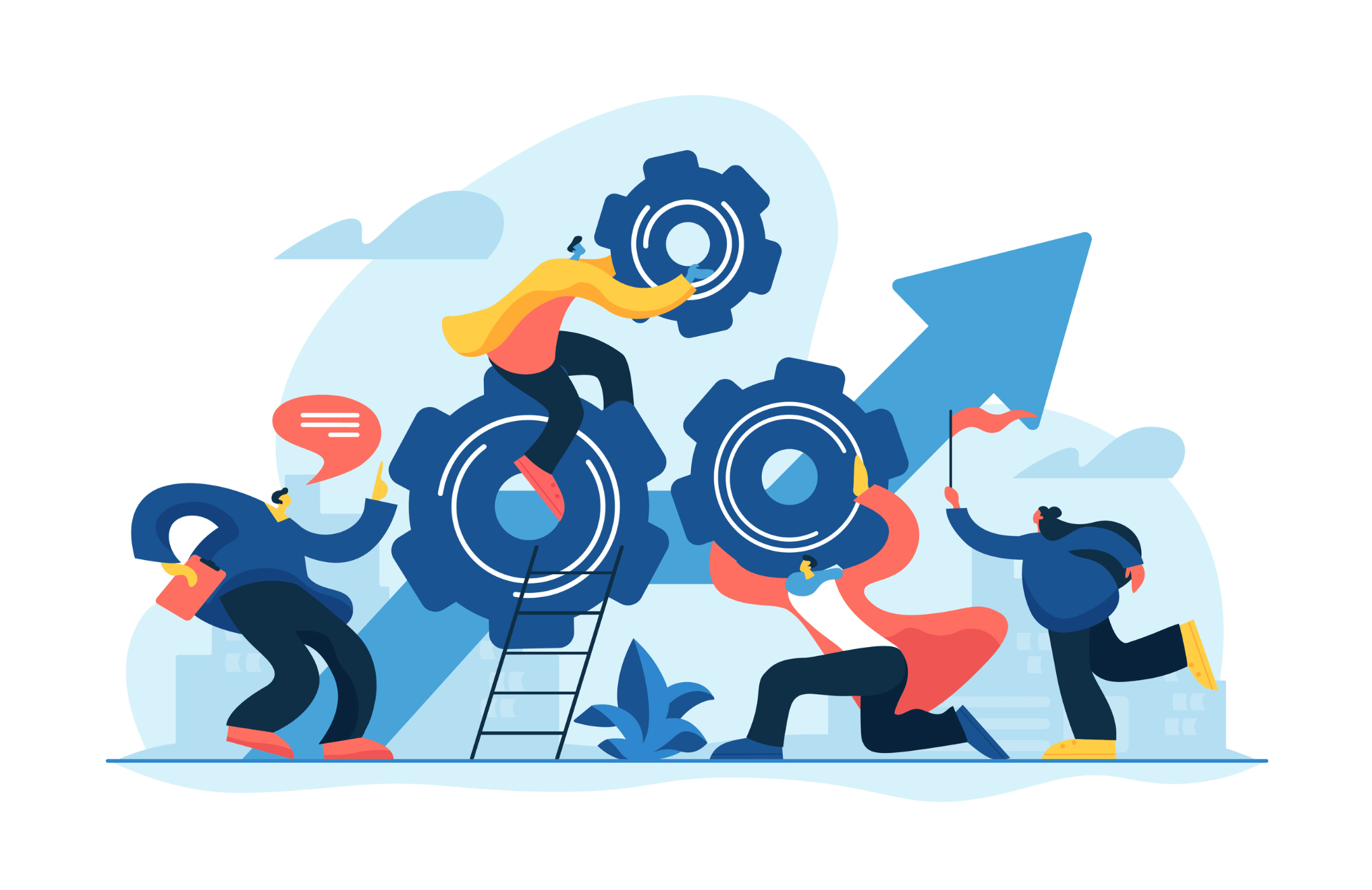 Once the sales process is set up and launched, you might need to tweak it at every step to improve overall results. However, your sales team needs to continuously train and upgrade with the latest information and techniques to match the campaign scope.
One way is to let them listen to each other's sales calls or monitor sales emails and then discuss it during the group meeting to master the process. They must roleplay and repeat the process until it becomes second nature.
How To Write A Sales Prospecting Email [+Templates]
Email prospecting refers to outreaching prospects to introduce your business and lay out its benefits. They are also called cold emails, as the salesperson may never have interacted with the recipient. Therefore, many marketers and salespeople use referrals and social media to start conversations.  
It is highly challenging to use these emails effectively and get desired results. Here, we discuss three core elements to make them engaging and relevant for a sales prospecting campaign:
Email Body
You should use a personalized tone in your email to start a conversation. Being too formal may sound spammy and push away your prospects. Storytelling, statistical data, or research will help you build an emotional connection with your audience.
Here, we share three ways to help you write a compelling email copy:
Reason For Sending The Email

Define

"Why Now"

A CTA To Drive Results
Subject Line
They are the most important component of your email. 35% of the recipients open emails because of the subject line only. Ideally, it should be written within the 50 characters word limit. A subject line checker tool can ensure a higher open rate. Question form is one of the best subject lines that marketers use.
Visuals and Sign off
Data shows images, infographics, and videos have a higher response rate than text only. Besides, it also helps break complicated data into easy-to-understand and digestible information.
5 Easy To Use Prospecting Email Templates Every Business Can Use
If you're still unsure of how to write a converting email, here we share five prospecting email templates you can use to reach out to your potential customer
1.
Setting Up A Meeting
SL:  Requesting a Meeting For XYZ Business
Hi [First Name]
I am writing on behalf of ABC company to schedule a meeting with [Person Name] [Department Name] to discuss the XYZ project. Our team lead [Person 2 Name] is available at [Time] [Day] [Date] at [location].
Kindly share your availability and confirm the meeting time at your earliest.
Regards,
[Sender Name]
2.
Business Introduction Emails
SL: Offering [Prospect Name] Value Through [Company's Product Name]
Hi [First Name]
I got to know that you [some problem your prospect is facing that your company can resolve]. If you're still stuck in a rut, try [solution]. Our company offers [products and services to help resolve those problems]. We pride ourselves in delivering 100% customer satisfaction and 24/7 customer support to assist our customers at any stage of the process.
If you're interested to know more about us, click on this link [hyperlink] or call us at 000-0000 to talk to our customer representative.
Talk to you soon,
[Sender Name]
[Designation]
[Company Name]
[email address]
3.
Event Follow Up Emails
SL: Hi [Recipient Name]! Great Meeting You at XYZ Event
Hi [First Name],
It was a pleasure to meet you at [event name] and build a network with the industry experts. I hope you enjoyed the event as much as I did.
I'd love your feedback on [any proposal you shared at the meetup] and see if we can [share the objective or building partnership]. As I said, we discussed [mention meeting minutes that can add value to the email and tell the recipient how it will benefit them].
Let me know if we can schedule a call next week at a time convenient for you
Best,
[Sender Name]
[Designation]
[Company Name]
[email address]
4. Congratulate On the New Job
Hi [First Name]
Just left a quick message at the office for you. Congratulations on your new role. My role here is to work with businesses on how they can eventually (state purpose of the company). How has your first month in office been?
Regards,
[Sender Name]
5.
The Check-Up Email
Hello [First Name],
I hope everything is going okay on your end. The last time we had a conversion, we could not formulate a plan to work on the XYZ campaign. My team would love to know if we can still work on the project together.
Let me know if you are interested, and my team will set up a meeting with you.
Looking forward to your response.
[Sender Name]
Begin Sales Prospecting
Running a business does require a lot of hard work plus patience. Prospect refers to customers that fall under your target market, have the money to buy your products, and can make the decision to purchase. Sales prospecting can help cut unproductive hours and allow the company to gain an advantage over its competitors. And knowing your game plan is way better than usin

g the

best sales automation tools

.