Lead generation allows you to maximize leads that enter your pipeline. But the question is: How do you optimize your sales funnel? And how do you determine which prospects will convert into revenue-generating customers?
Simple: Lead scoring!
According to Lenskold data, 68% of marketers consider lead scoring a leading revenue generation contributor. It is mainly because lead scoring allows you to target only valuable leads with a higher prospect of conversion and sales. Thus, it reduces the risk of losses and cuts the marketing budget.
Failed lead scoring not only reduces your sales opportunity but also hinders business growth and team productivity. Thanks to platforms like LinkedIn, the process has become easier and more fruitful.
Below we've created a comprehensive guide to lead scoring – what it is, why it's essential, tips to implement an effective lead scoring strategy, and the best lead scoring tools. Let's dive in!
What is Lead Scoring?
Lead scoring refers to the ranking and assigning values to a lead using a predetermined methodology. You can determine which data points indicate a sales-qualified lead, such as professional information and ways they engage with your brand.
Consequently, your sales and marketing teams can prioritize leads, respond appropriately, and find ways to increase conversion rates.
Why is Lead Scoring Important?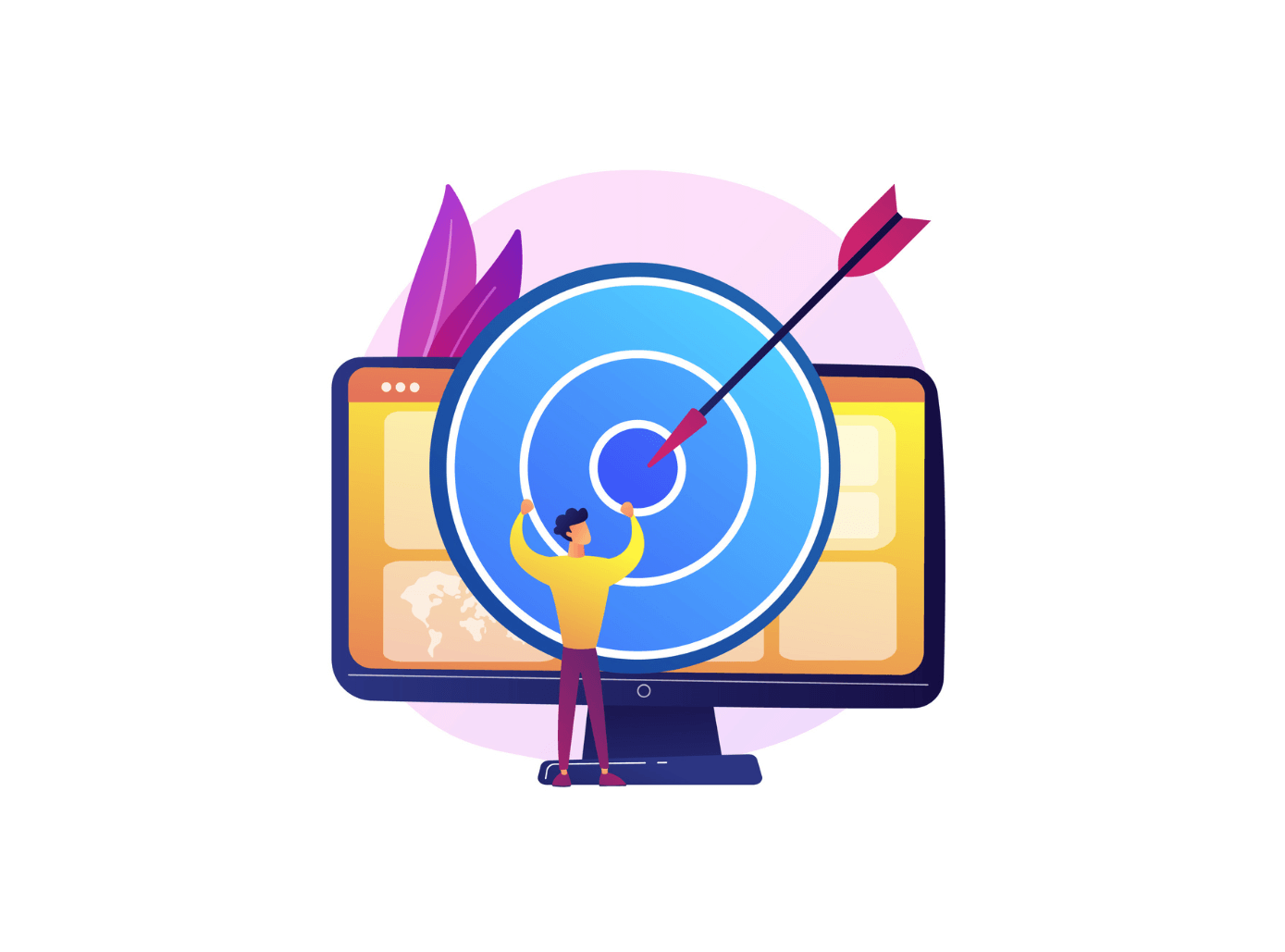 Lead scoring helps you rank prospects, thus transforming your business and maximizing efficiency. Here are several benefits of lead scoring:
Improves Sales Efficiency
Accessing lead-scoring data offers businesses insights into consumer readiness. With this information, you can revamp sales tactics that frustrate and annoy customers.
Besides this, lead scoring allows you to identify where your prospects are in the sales funnel, effective ways to target them, and when sales reps should make the first call.
Increases Marketing Effectiveness
Lead scoring allows you to measure your marketing effort's ROI. It helps you spot which channels and strategies attract qualified leads, which enables you to make informed business decisions.
Moreover, lead scoring helps you pinpoint where your prospects are in the sales process, thus boosting conversion rates and reducing wasted time.
Enhances Sales Productivity
There's nothing more frustrating than spending hours cold-calling and following up only to find they didn't make a purchase! Wondering what went wrong?
You were wasting time trying to capture an unqualified lead. Lead scoring allows you to invest time and money in customer prospects that will yield results, whether issuing a free demo or offering a quote.
Boosts Revenue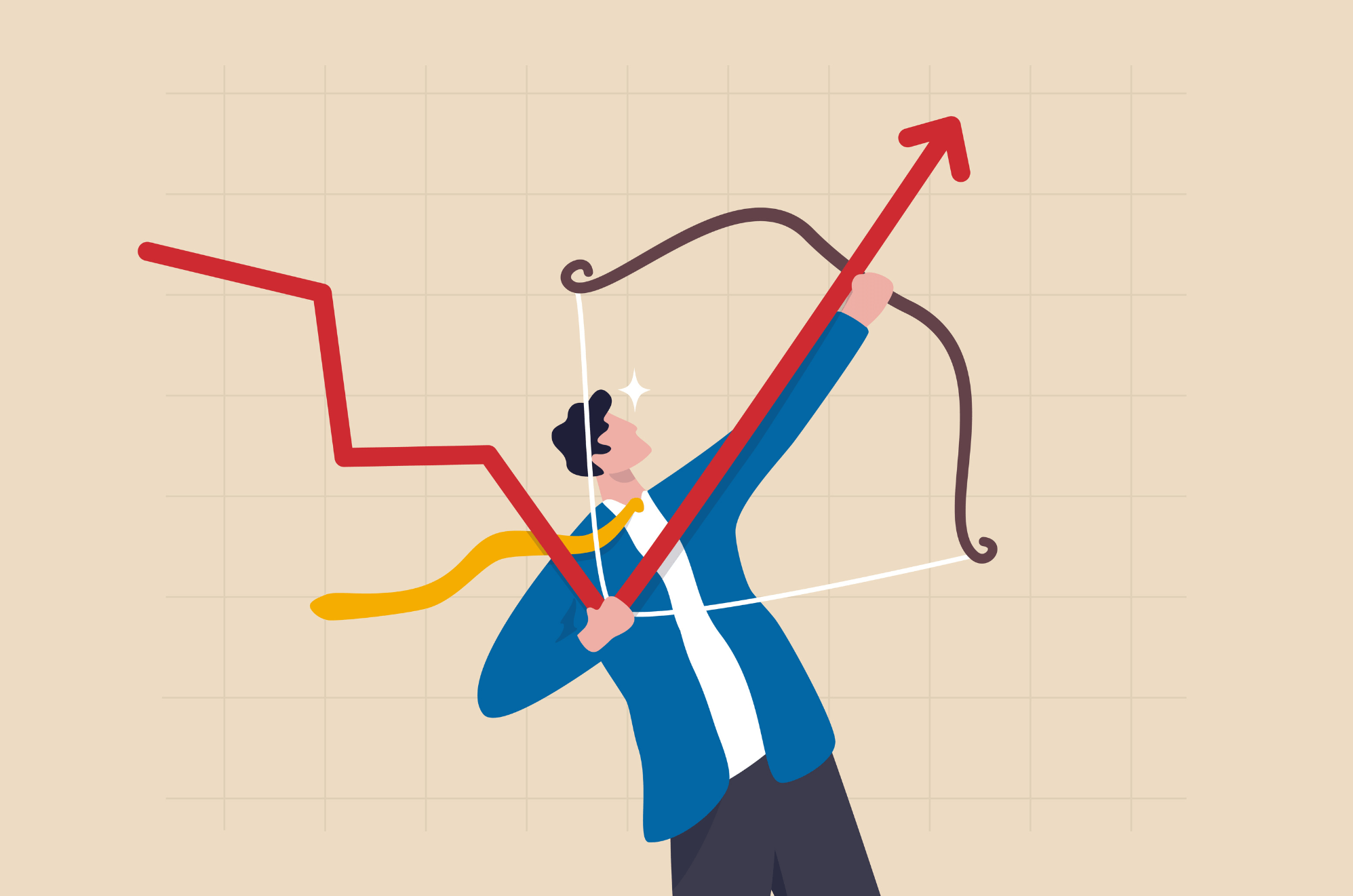 Every lead comes at a particular cost. However, identifying hot leads and converting them into revenue-generating customers helps you save money and time!
As a result, you can enhance customer experience by providing buyer's relevant information at the right time. It helps you build trust, foster long-lasting relations, and avoid losing customers by overwhelming them. Done right, lead scoring can boost your company's revenue in countless ways, including:
Determining which strategies drive high-quality leads

Segmenting leads based on their lead-scoring value

Facilitating time management by prioritizing prospects
Aligns Marketing and Sales Strategies
Leading scoring is an overlooked yet fantastic benefit because it helps align your marketing and sales teams. Research by SiriusDecisions revealed that aligning marketing and sales boosted their revenue by a whopping 24%.
Lead scoring processes offer marketers and salespeople the perfect opportunity to collaborate, start conversations, and work toward a cohesive goal. Furthermore, it helps businesses improve lead generation and conversion efforts.
Lead Scoring Models
Lead scoring models help you evaluate leads, thus ensuring the values you assign reflect their compatibility with your product.
Let's discuss the top six types of lead-scoring models:
Webpage Visitors
Web page visitors lead scoring models are perfect for e-commerce and other online businesses that capture leads through SEO and digital marketing strategies. The model allows enterprises to identify sales leads from visitors and determine how they interact with your website or content.
You can spot qualified leads by looking out for the following signs:
Checking your pricing page

Completing contact detail forms

Adding items to the shopping cart

Reading a blog or visiting your about us page
Email Interaction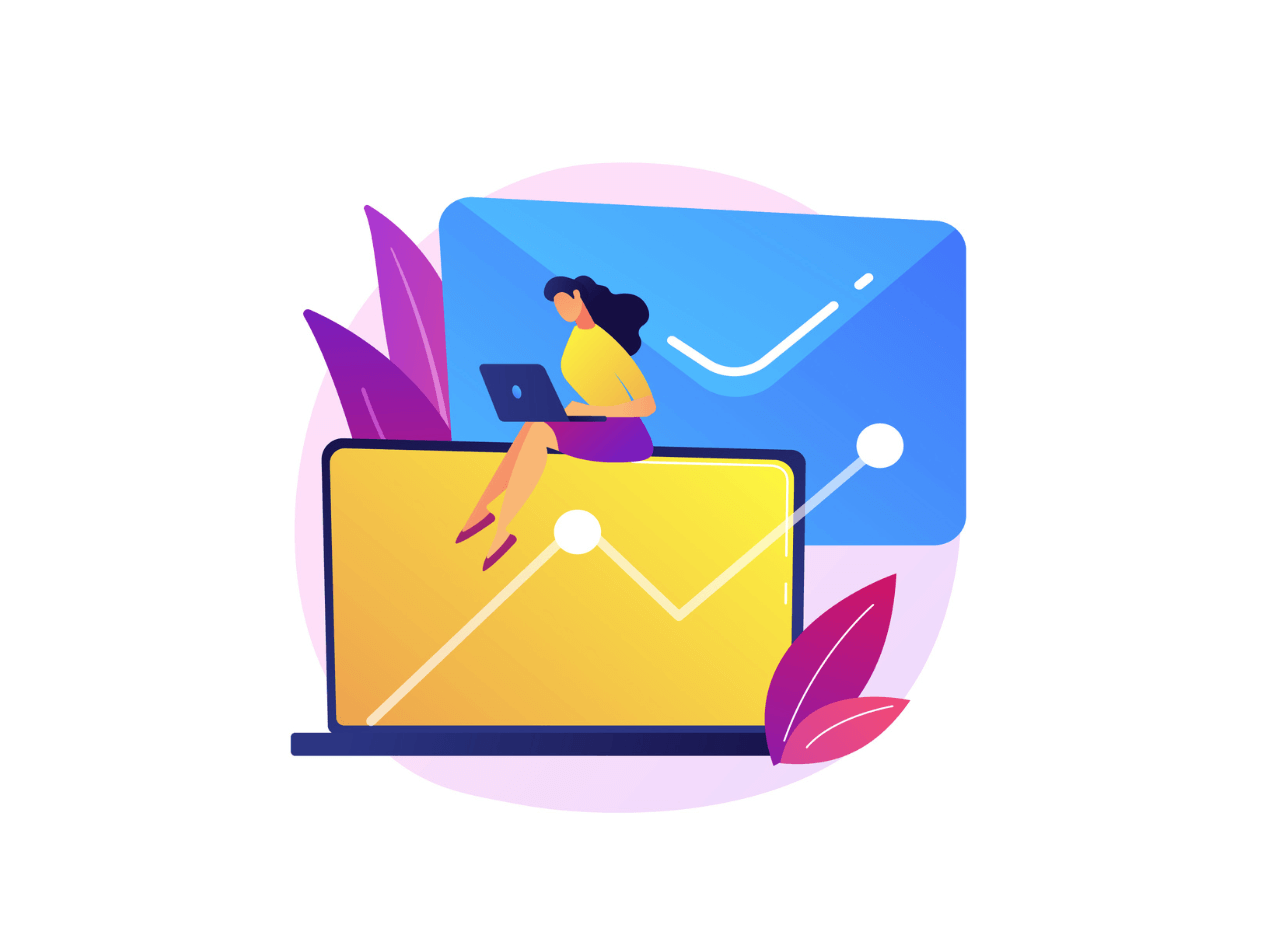 Email interaction is a fantastic lead-scoring model for organizations relying on email marketing campaigns, which helps improve your conversion rate.
Through email interaction, businesses can grow conversion rates and improve their campaigns' efficiency. Furthermore, you can use CRM software to monitor your Email's open rate, click-through rate, number of people who responded, and much more.
Explicit Scoring
Explicit scoring allows marketers and salespeople to assign values based on specific objective qualities like demographics or firmographic. Let's check the top explicit characteristics:
Company Size

Company Revenue

Experience in the Industry

Geographic Location

Job Title

Industry

Level of Seniority

Role
These factors allow you to evaluate leads and maximize sales.
Business to Business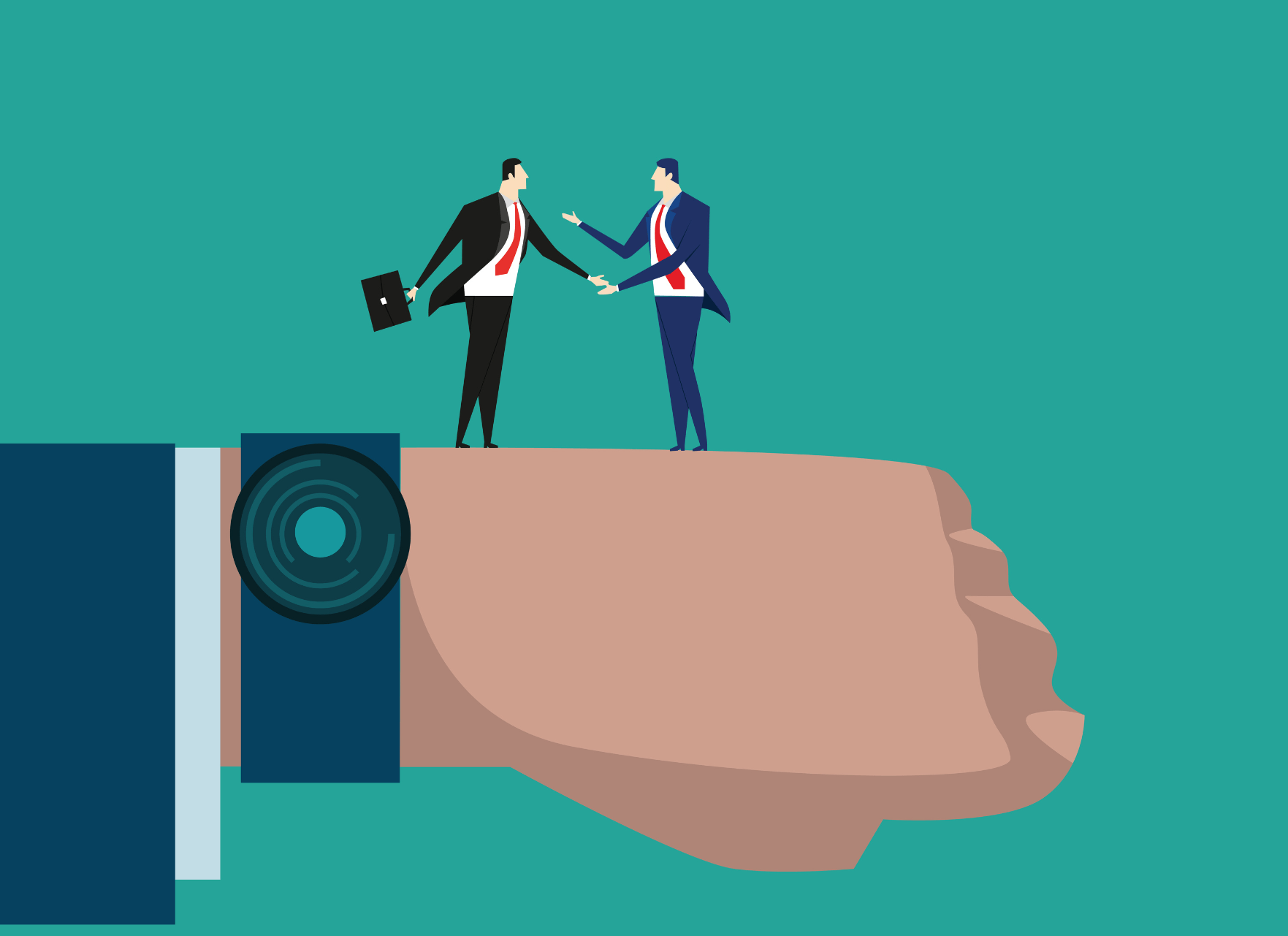 Business to Business lead scoring models are ideal for brands who want to generate qualified leads based on specific buyer personas.
Consequently, B2B scoring models allow you to score leads based on demographics, such as the customer's work title, department, role, or seniority level. Additionally, you can value prospects based on the organization's niche, the number of employees, and the products/services they sell.
Implicit Scoring
Implicit scoring allows you to score leads based on the following key behaviors:
Contact requests

Content downloads

Contact form submissions

Email opens/clicks

Free trials/product demos

Newsletter subscriptions

Social media interactions

Website visits

Webinar
For instance, if someone downloads a free eBook or clicks on a link provided in an email, you should award points for that action. You can try using a CRM to automate lead-scoring actions and track customer interactions.
Related article: Why You Need Octopus CRM for Lead Generation
Alignment between Marketing and Sales
It's easy to lose qualified leads when your marketing and sales team isn't on the same page.
To ensure leads don't fall through the cracks and you don't invest time in unqualified leads, promote collaboration between your sales and marketing team. That way, both parties will stay up-to-date with new changes to their model, thus boosting productivity.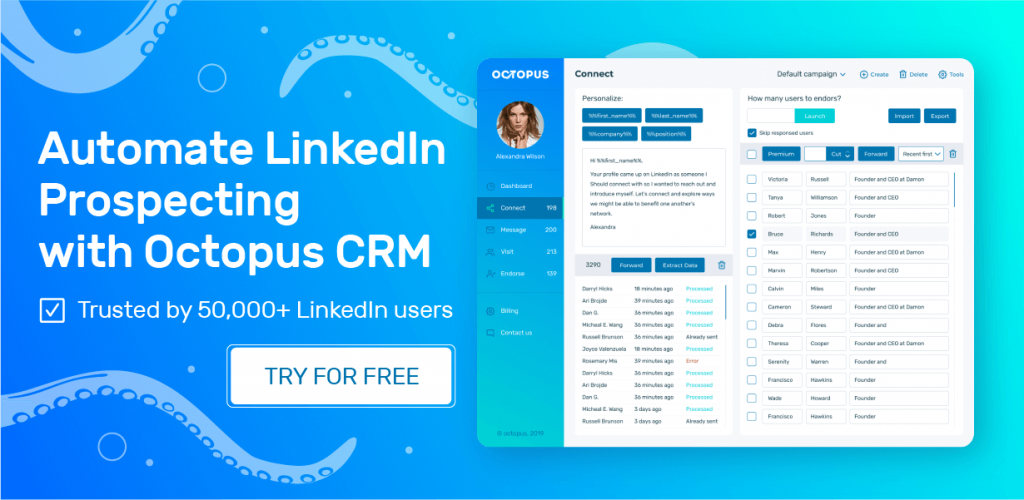 Successful Lead Scoring
Whether you're planning to launch a lead-scoring strategy or you want to improve an existing one, there are strategies you can use to ensure success. Here is our foolproof six-step guide to get you started:
Create Buyer Personas
Here's the harsh truth: most leads don't buy. In fact, research shows that SaaS companies have an average lead conversion rate of only 7%!
However, creating your ideal customer persona by determining essential attributes helps you close deals effectively. Start by understanding their pain points, needs, likes, and dislikes. After that, identify how your product or service can solve their challenges, what channels they use, what terms they're searching for, and how you can target them.
Once done, you can begin cold-calling and nurturing prospects that fit your buyer persona.
Determine What Data Points Matter to You
Now that you know what the perfect customer looks like, it's time to determine which attributes you will score. Lead scoring includes two primary categories:
Demographic Information
Demographic information comprises the characteristics of the ideal lead, such as:
Age

Company Size

Department

Location

Industry

Job Title / Seniority
Behavioral Information
Behavioral information involves how a prospect interacts with your website and what actions they take. For instance:
Counter Download

Email Opened

Email Subscriptions

Free trial requests

Form submissions

Web page visits

Social media engagement

Webinar Registration
Assign Point Values
Most companies use a straightforward 1-100 lead scoring scale; however, there are additional options that help improve efficiency.
For instance, if you cater to B2B businesses, you can classify leads as "small business," "medium business," or "multi-national business" with 1,2, and 3. You can also try using thousands-digits to ensure clarity when classifying a lead.
Besides this, determine a minimum qualification for the first step of your sales funnel. That way, you can rest assured no poor-quality lead will make its way to your sales team. You can achieve this by allocating 100 points for specific "must have" criteria, so a prospect only qualifies if they match the necessary characteristics.
Automate Processes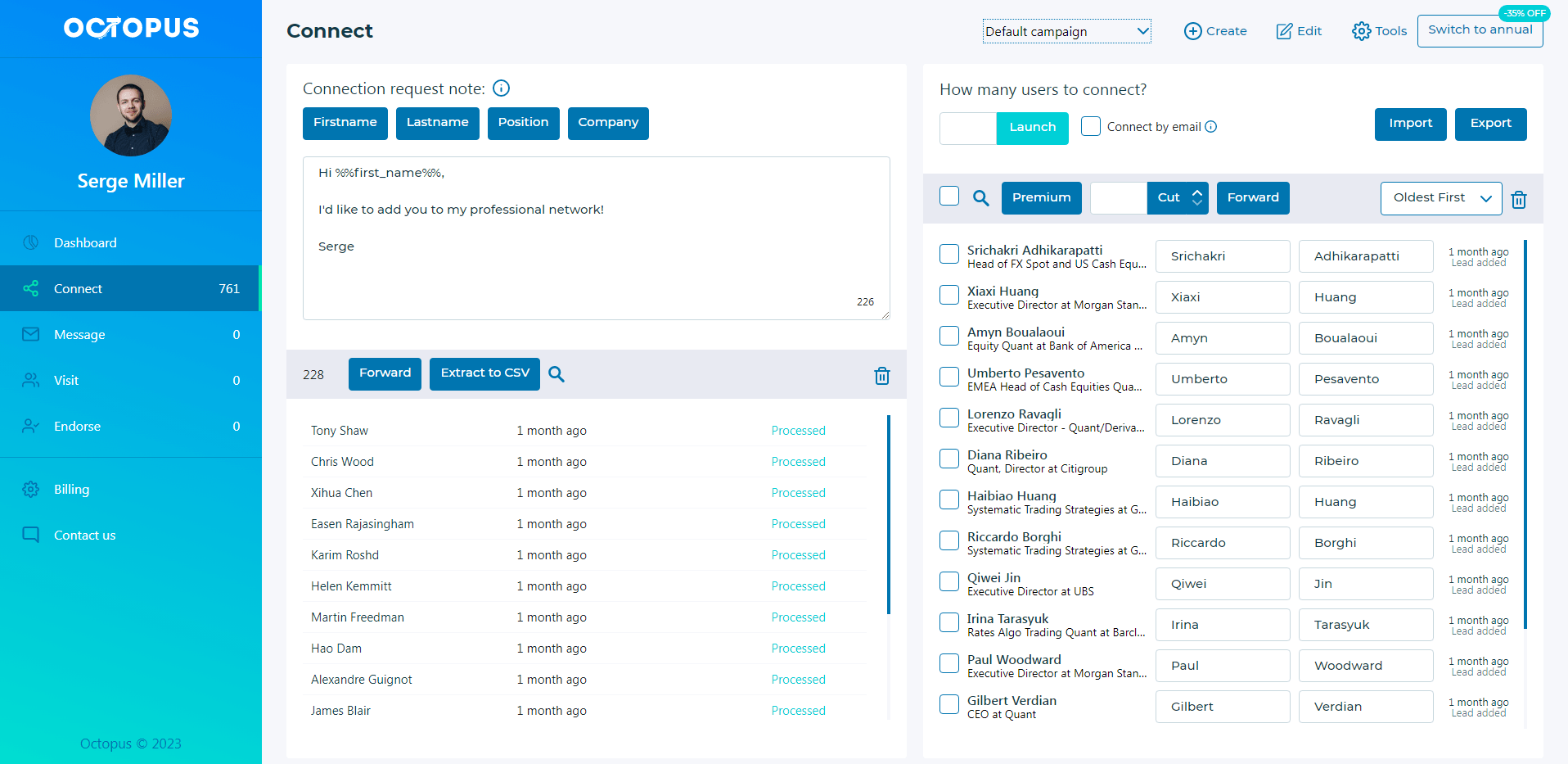 Automating lead nurturing and scoring can help you save time and target correctly. You can identify when a prospect crosses your scoring threshold by leveraging a high-quality lead-scoring CRM.
After that, the software will automatically direct the leads to your sales representative, allowing them to connect before it's too late. In addition, you can automate actions like requesting a demo, automating assignments, and improving buying experiences to boost sales.
Monitor Conversion Rates
What percentages of your leads convert into high-paying customers? Did you qualify prospects at the right time? And did your lead scoring strategies help you boost sales and marketing efficiency?
Implementing metrics, tracking performance, and using in-depth analytics allows you to answer these questions and helps maximize your conversion rate. Furthermore, monitoring your conversion rate will enable you to analyze the quality of leads and determine the scoring effectiveness.
Tweak Your Lead Scoring Strategy
Your company will not grow if you use the same lead-scoring strategy for the next decade. Instead, you need to continue making adjustments and customize your lead-scoring plan based on actions that carry more value.
Consider creating a schedule for reviewing your lead scoring strategy's weekly or monthly performance.
How to Calculate a Basic Lead Score?
You can calculate the lead score in the following:
Manual Lead Scoring –

Calculate your lead-to-customer conversion rate and choose different attributes for customers to determine individual close rates

Logistic Regression Lead Scoring –

Save time and improve efficiency using logistic regression. That way, you can identify the probability of a lead converting into a customer

Predictive Lead Scoring –

Increase lead conversion rate and improve productivity using a predictive lead scoring calculator. In this method, you look at what information your customers share and don't
Is One Lead Score Enough?
One lead score is enough only if you have one core customer. However, your lead score should increase when selling to new audiences and your company scales.
Seven Tips to Run Lead Scoring Effectively
Lead generation seems daunting, and you will most likely fail, especially if you don't have a marketing plan in place. As a marketer, you look forward to impeccable results and draw strategies to make your lead-scoring campaign a success.
Now, you can make the most of your lead-scoring strategy by keeping the following tips in mind:
Clean Up Your Sales and Marketing Data
To know which leads will yield positive results, you must analyze the traits and behaviors of previously converted prospects.
Start by pulling out sales and marketing data to dive deeper into your ideal customer's characteristics, challenges, and needs. You can also use CRM platforms to filter through your data.
Listen, Listen, and Listen
Your sales team communicates directly with prospects that leave without making a purchase and those who convert into revenue-generating buyers. Therefore, they have a deeper understanding of what marketing material captures customers' attention.
So, listen to your sales reps, determine what pieces of collateral captivate buyers, and assign points accordingly. Besides this, connect with qualified leads to hear their side of the story. Ask them what they believe helped seal the deal.
Map Your Customer's Journey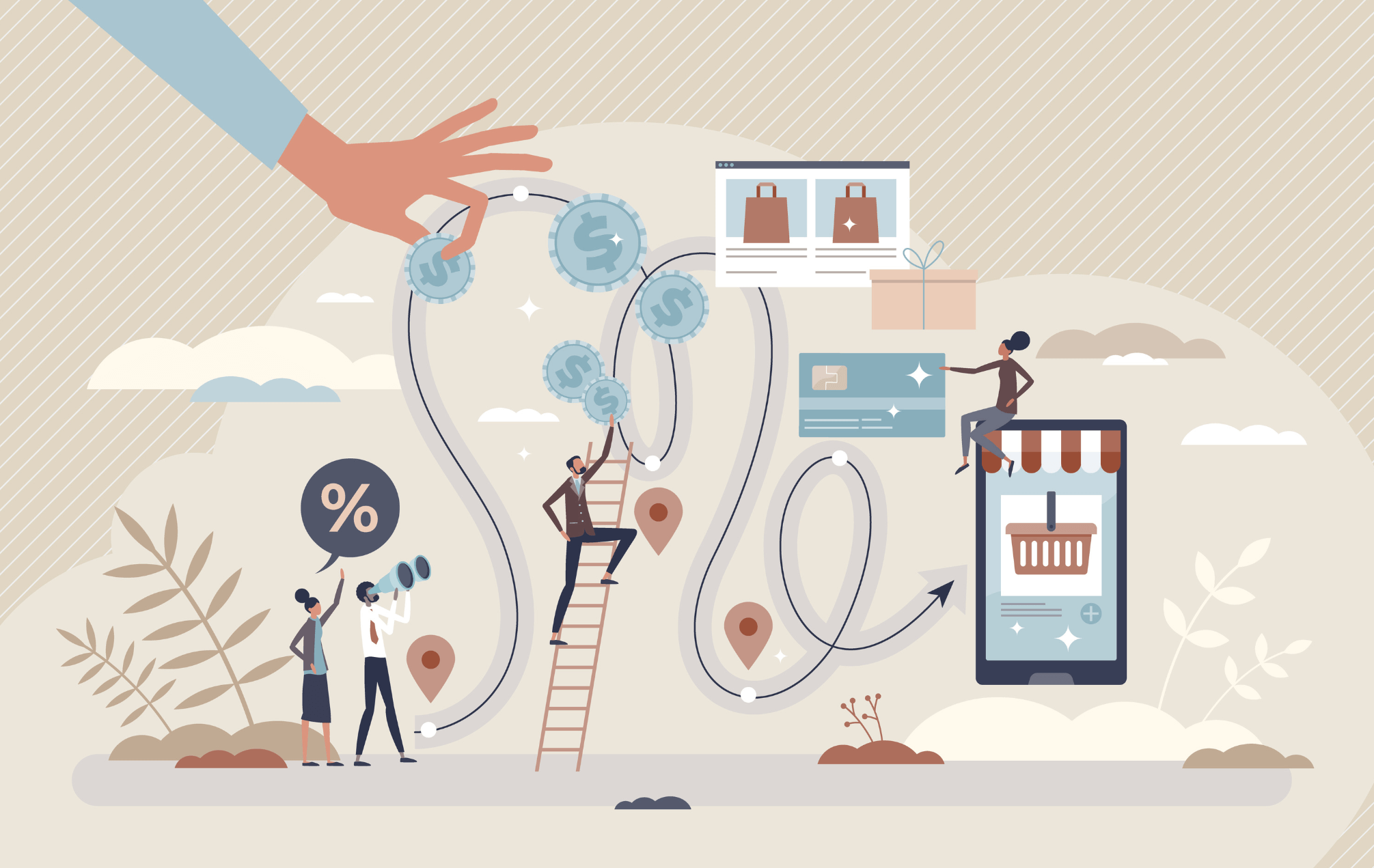 Analyze your customer's behaviors to gather insights to map your customer's journey. After that, list attributes and score them accordingly. Remember, the more specific you get, the better your prospect's buyer journey will be.
Moreover, you can create a seamless sales funnel to enhance the customer experience.
Revist Scoring Models
You can't create a lead scoring system and expect it to work for the next few years. You need to analyze and refine it continuously.
Revisit your lead scoring process to find areas of improvement and maximize its potential. Moreover, review and feedback incorporation can help you stay up-to-date with market trends.
Include Score Degradation
Your lead scoring process should include negative scores, such as inflated scores, preventing inaccurate and inactivity.
Consider setting up a decay rate to reduce the lead score to weed out poor-quality leads. It means you should set a particular time after and the rate at which the score starts reducing.
Consequently, the score will deplete automatically once the lead doesn't engage.
Use BANT
Improve workplace productivity by using the BANT method to score leads. Here's what the abbreviation stands for:
Budget

Authority

Need

Time
With the help of the BANT system, you can identify whether a prospect is a good lead. A simple predictive lead scoring calculation allows you to create a budget and timeline to score leads accurately.
Know Your Limits
Pro tip: always know your limits.
Your lead's score shouldn't depend only on the value it brings to your company but also on the value it offers the prospect. Therefore, consider whether you can provide them all the same quality of service when scoring leads.
While ambition is essential, it shouldn't come in the way of your product/service's quality. Exceeding your limits can easily hurt your business's reputation and integrity. So, spend time analyzing your resources and processes to make an unbiased judgment of whether you have the expertise, staff, software, and capability to onboard an opportunity.
Lead Scoring vs. Lead Qualification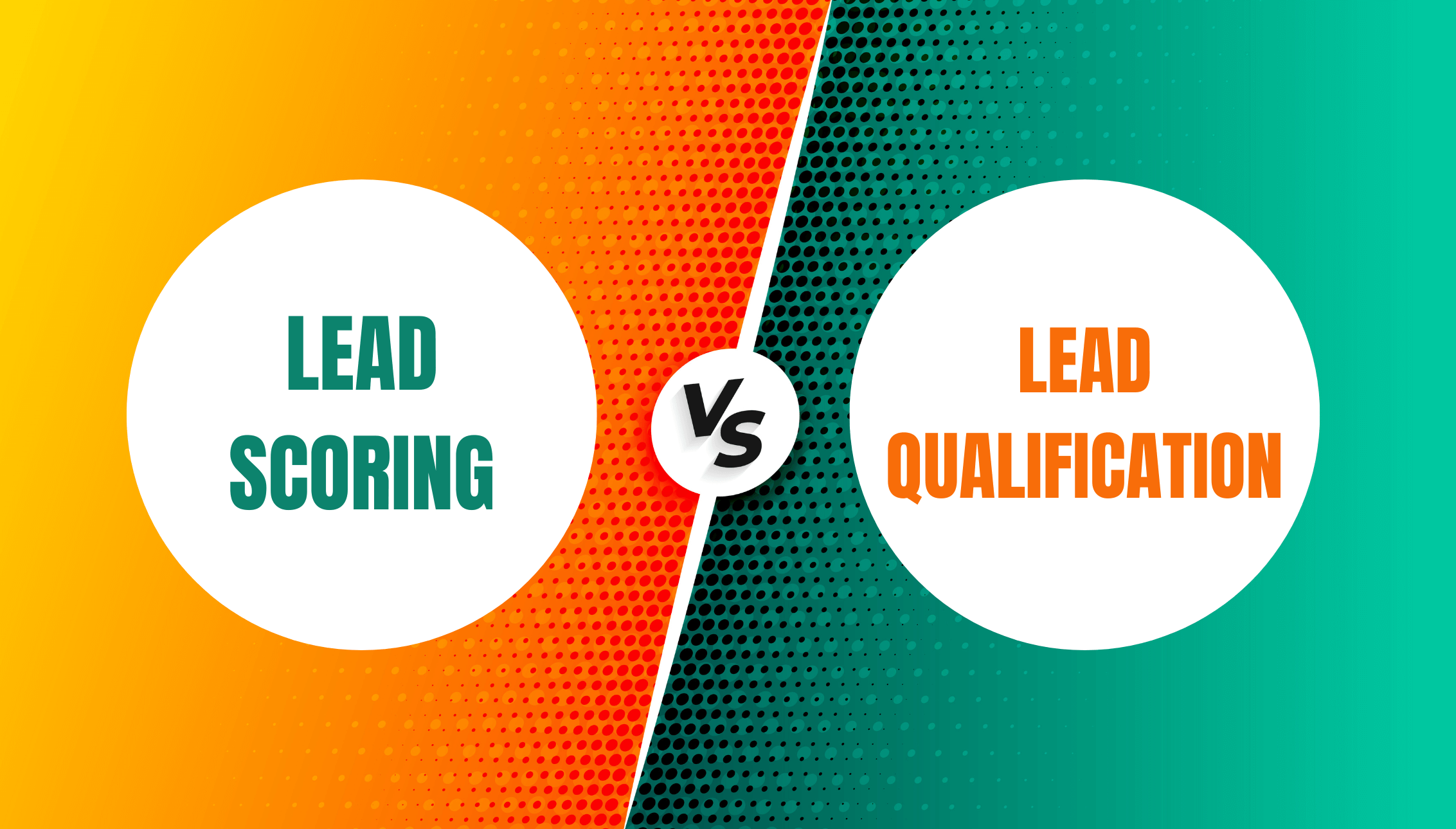 Lead scoring is a fantastic methodology for qualifying leads based on customer information. It allows you to prioritize prospects and boost your conversion rate by helping you target qualified leads.
Typically, lead scoring covers demographic and customer behavior to capture qualified leads and grow sales. On the contrary, lead qualification refers to determining whether a prospect fits your ICP and will convert into a customer and, ultimately, a successful long-term customer.
The lead qualification allows you to cut through the leads into your database and find quality prospects.
Conclusion
Lead scoring sounds like a lot, but you can grow your sales and boost conversion rates with the right strategies and tips. Maximize your business' potential by creating a robust lead-scoring plan. It not only helps in expanding your outreach but also gets quality leads.
You can work with a sales or marketing team to optimize your profile and increase your score as they are the brand ambassadors who directly engage with your target audience. That is why they know what works in attracting and converting leads, leading to an increased profile score.
You can even use robust tools and software to take the guesswork out of creating lead-scoring strategies. You can also follow metrics and track performance with the help of these platforms. Get inspiration by checking out the high-quality lead-scoring template!