Digital marketers work in a very diverse industry that is constantly evolving, making them some of the most adaptable and creative individuals. According to digital marketers, influence marketing is one of the top revenue-generating marketing strategies. By 2026, the industry is expected to have a 13% CAGR growth rate, reaching around $786.2 billion.
By staying current with the rapidly changing industry and being knowledgeable about the most recent digital marketing tactics for business expansion, digital marketing influencers may assist you in transforming your company.
Experts and influencers in digital marketing have years of specialized experience and a willingness to impart that knowledge. Therefore, you must start following them right away!
Related articles: Top LinkedIn Influencers to Follow and Best Social Media Strategy Podcasts to Listen
Here, we have compiled a list of influential people and professionals from around the world who will extend your perspective, infuse your feeds with new inspiration, and introduce you to events taking place in different parts of the world.
1. Jon Morrow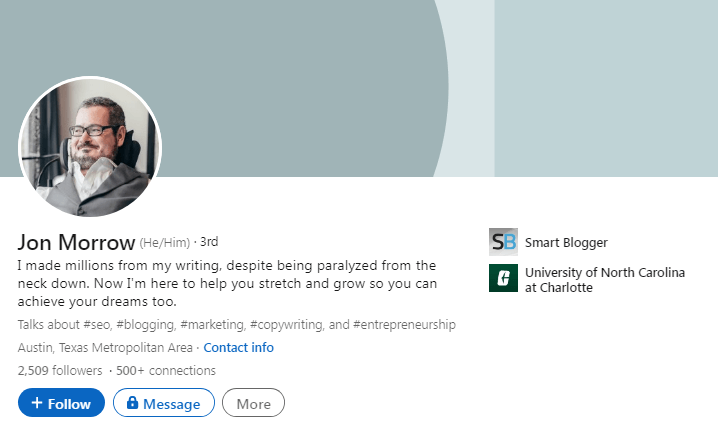 One of the top experts in digital marketing is Jon Morrow, a motivational writer with a gift for turning his articles into viral hits. In 2011, he split off from CopyBlogger and founded BoostBlogTraffic, now known as SmartBlogger. It helped him in gaining 13,000 followers before it even went live! You may follow him to learn how to establish a blog, make money online, and create viral content.
2. Gary Vaynerchuk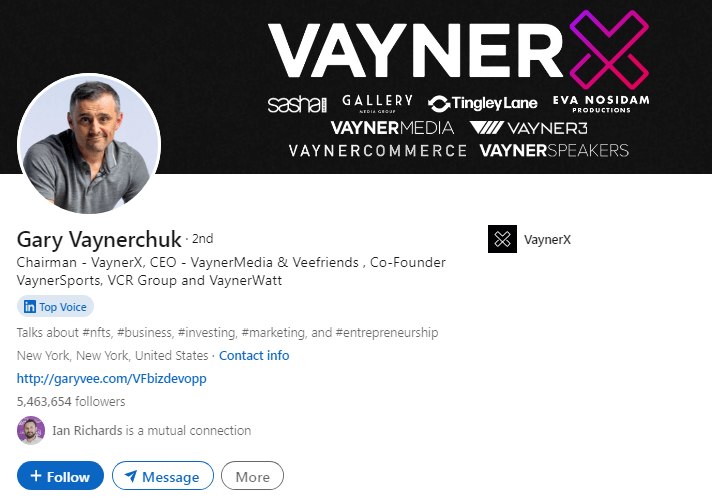 Gary Vaynerchuk is a well-known digital marketing specialist who penned several books and articles on the niche. As a child, he began his business career and joined the excitement of the quickly developing Internet technology in the 1990s. He ventured into his professional life when he was still a child. It was during the 1990s he got interested in digital marketing and became one of the pioneers in the industry.
He gained success through his YouTube channel that streamed his private shows, establishing him as a leading figure in influencer marketing. Later, he started his own agency VaynerMedia, which helps businesses grow through digital media marketing.
He's been at the top of most lists of the most prominent figures in digital marketing for a time, and he's not going to drop off. Follow Gary Vaynerchuk if you want to be the best.
3.
Ann Handley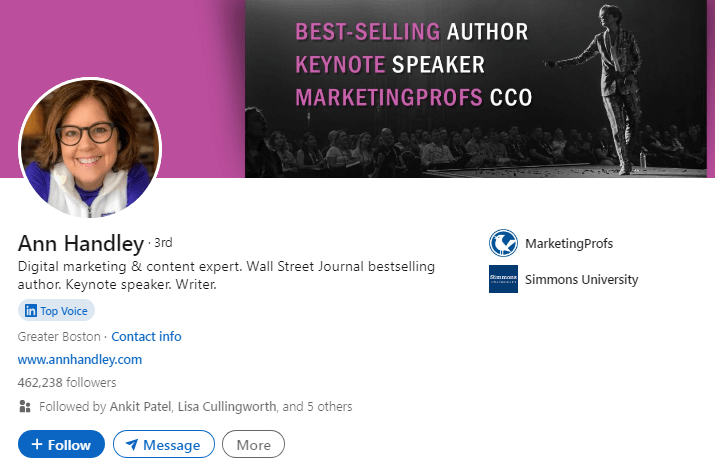 She is one of today's most well-read and significant DMEs, and her enthusiasm for customer experience, integrated marketing communications, social media, and content marketing is inspiring.
She is the co-founder of the website MarketingProfs, which aids business professionals in staying informed about digital marketing. Ann writes for the Huffington Post and is the most incredible author of books on content development.
She talks about things like how to write with your voice and how to write better blog entries. Her writing inspires you to make notes because it's insightful and practical.
She publishes her blog entries frequently on Twitter, where she has over 457k followers. Experts in digital marketing may keep up with the best methods for content generation by following her feed.
4.
Justyn Howard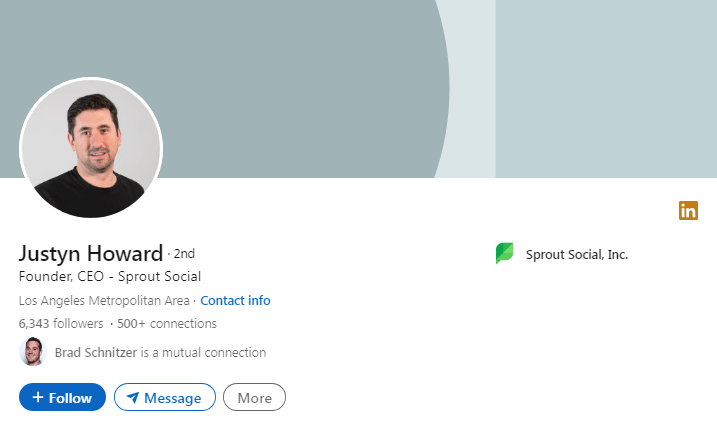 The CEO of SproutSocial, Justyn Howard, has improved the effectiveness of over 24,000 brands and agencies' social media marketing campaigns.
One of the most significant advantages of studying with Justyn Howard is that you will be aware of new social media developments.
Justyn has contributed to developing unique social media management technology to assist users in extracting true value from social media. He has provided the audience with useful advice on transforming social business.
5.
Avinash Kaushik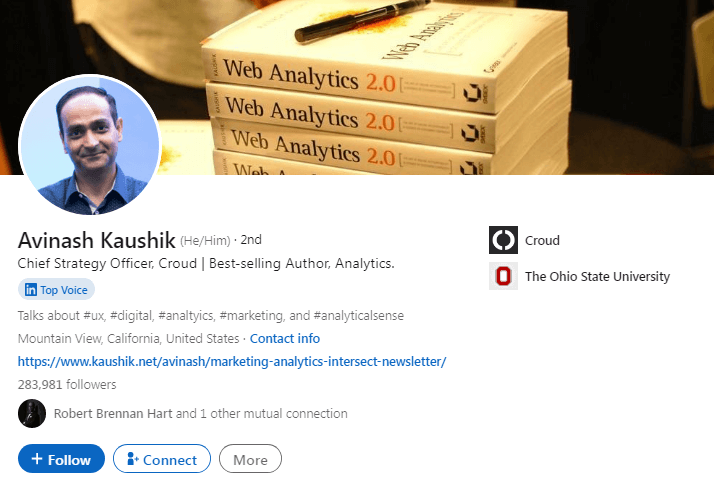 When addressing the top DM Specialists in the business, Avinash Kaushik's name stands out. Avinash is a Google Digital Marketing Evangelist, the leading expert in digital analytics, a well-known author, and a keynote speaker.
He is the author of Web Analytics 2.0 and Web Analytics: An Hour a Day, two best-selling publications. His site focuses on cutting-edge and sophisticated subjects, including affiliate marketing, marketing automation, content marketing strategy, graphic design, analytics, video marketing strategy, blog post function, and other related themes.
6.
Neil Patel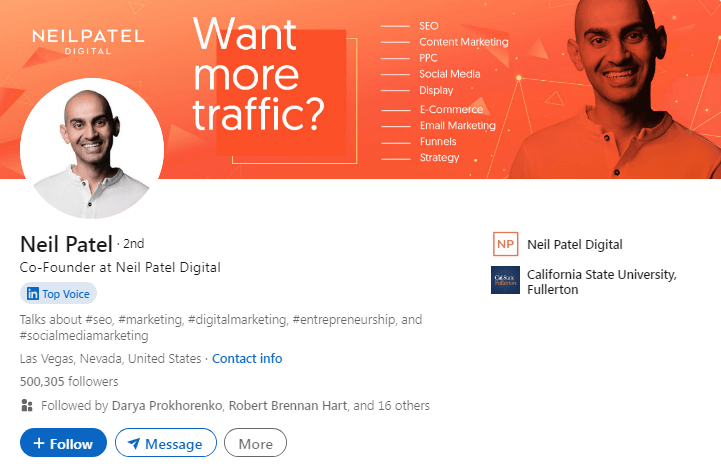 Who doesn't know of Neil Patel? He is one of the leading SEO with his very own keyword research tool. Ubersuggest. Besides, he is an entrepreneur and a digital marketing consultant specializing in content marketing and search engine optimization. As a co-founder of Kissmetrics, Crazy Egg, and Hello Bar, he has helped several industry giants grow their online businesses.
This shows his talent and prowess as a digital marketer; thus, he is one of the top 10 digital influencers on Forbes, a best-selling author on NYT, and a Wall Street Journal top influencer. Besides, he also worked as a global digital consultant in various niches, helping companies increase revenue.
Besides, he is also Chief policy advisor to VP Dick Chenney, assisting him in economic and domestic meetings with the business community.
So as a digital marketer, you can learn a lot from him. Check out his official blogs or the several thousand articles he has published in various digital magazines.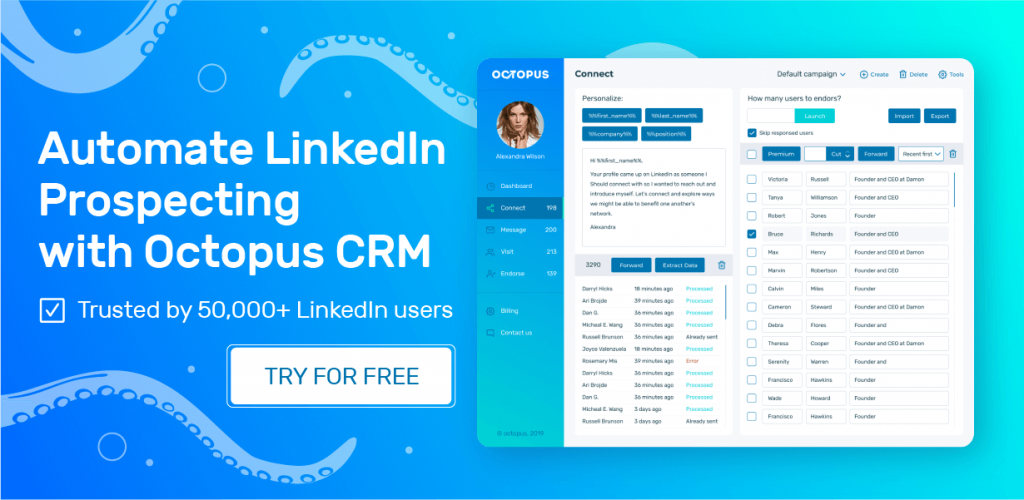 7.
Rand Fishkin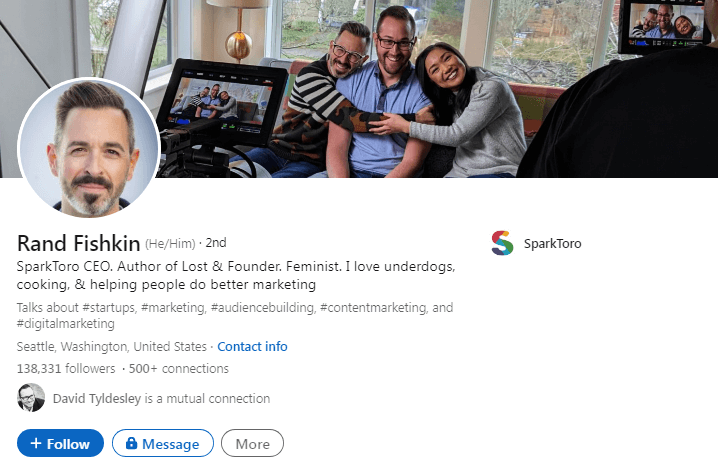 He was the former CEO of MOZ when it was only an SEO blog and a digital community. If you are an SEO expert, you will understand why he ranks among the top marketing and search engine optimization influencers. However, Rand Fishkin's beginning as a blogger in 2003 is what many like most about him.
He started his entrepreneurial career as a consultant, which later became a software business. Besides, he also co-founded SparkToro, designed to assist you with target audience research.
If you use SEO strategies and want to expand your project by climbing the search engine results pages, then Rand is the person you should be following.
8.
Andrew Warner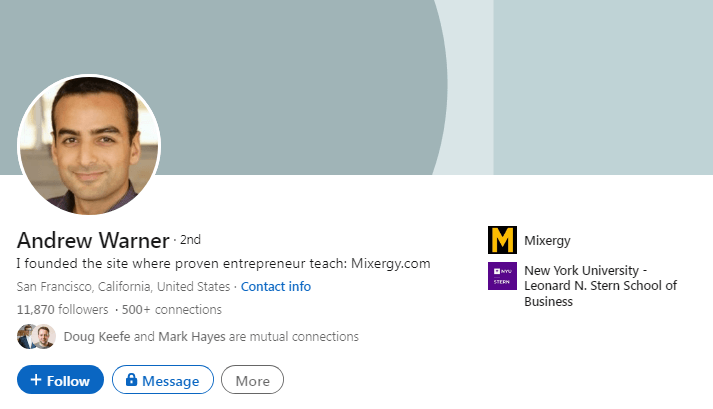 Andrew Warner is the CEO and founder of Mixergy, a virtual business school that instructs aspiring online business owners.
Anyone wishing to learn helpful web marketing strategies should listen to his high-quality interviews. More than 35,500 people follow Andrew Warner on Twitter. Including SEO and online advertising, he tweets on various issues related to digital marketing.
9.
Ryan Deiss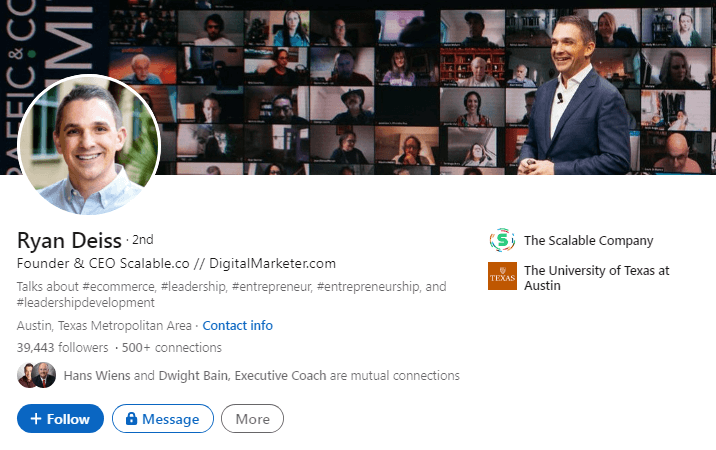 Ryan Deiss introduced an innovative marketing technique, Customer Value Optimization, that aims at improving customer sales journey. This, in turn, helps businesses significantly increase revenue and ROI due to successful lead conversion. As a digital marketing entrepreneur and educationist, he launched DigitalMarketer.com, which offers tools and training for the industry that you should check out.
He has also served as a growth advisor to global brands like Uber, Shopify, and others to improve their digital selling strategies. Today, he is a prominent niche author who has published several articles on digital marketing.
10.
Larry Kim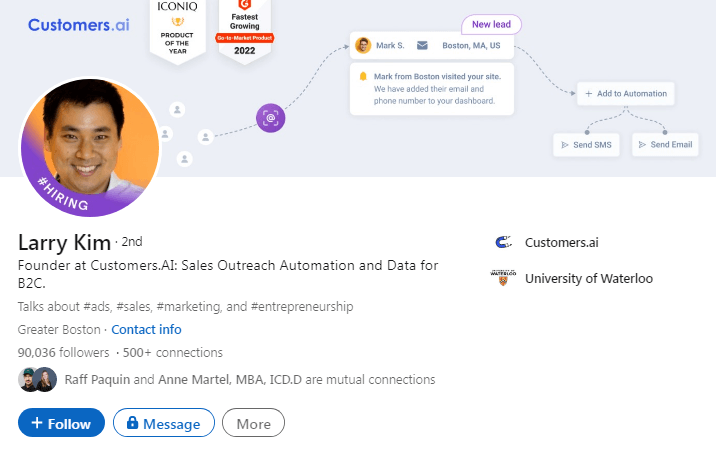 Larry Kim holds the titles of influencer, online marketing specialist, and digital marketing coach. He is the founder and owner of MobileMonkey and WordStream, which helps in outreach automation and content creation.
In addition, he is among the top 8 authors and contributors on the platform as well. Larry Kim has an established reputation as an SEO expert and social media advertising.
He is a frequent contributor to numerous leading industry sites, including Search Engine Land, Inc. Magazine, and Social Media Examiner, among a multitude of experts. For insightful commentary on Facebook and Google Ads, follow Larry Kim.
11.
Neil Strauss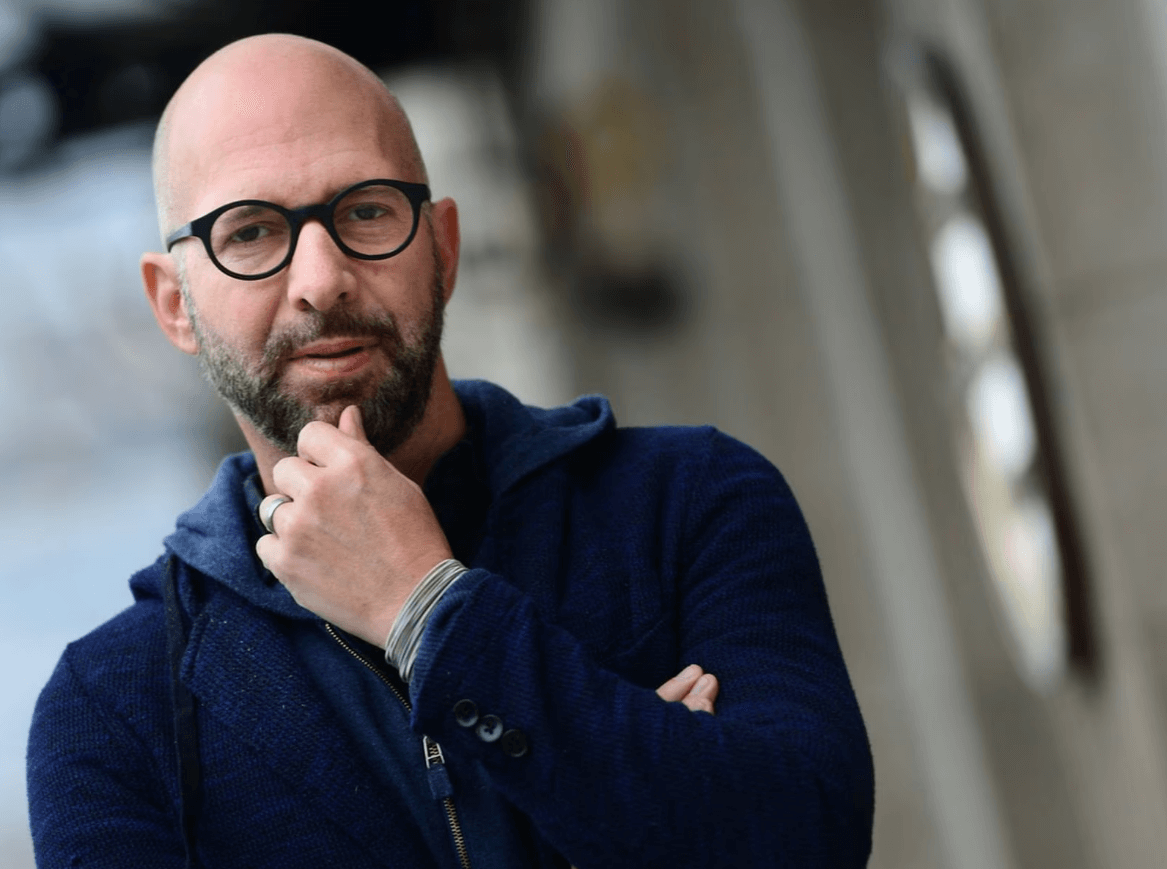 Award-winning journalist Neil Strauss is the author of several books on dating and relationships. His background in investigative journalism played a crucial role in applying new digital marketing techniques to achieve success online and teach men the ropes of online dating. He regularly contributes to The New York Times and Rolling Stone as a contributing editor.
Neil writes on dating advice-related issues as well as the culture of pickup artists. He has written for The New York Times, Rolling Stone, Esquire, and Men's Health. Furthermore, He has almost 122k followers on Twitter!
12.
Matt Bailey
Matt Bailey is a specialist in internet marketing and a hugely popular speaker who has worked for international brands in the FMCG, media entertainment, and marketing fields.
For the past 20 years, Bailey has provided online marketing training to more than 1,000 businesses, conferences, and workshops.
Bailey simplifies complex information and conveys it in a fun way to make online marketing easy to understand.
Bailey wrote Internet Marketing: An Hour a Day, SOS! Teach New Dogs Old Tricks and A CEO's Guide to Digital Media. He is a digital marketing instructor at Simplilearn and teaches Online Marketing Certification for the Direct Marketing Association.
13.
Kim Garst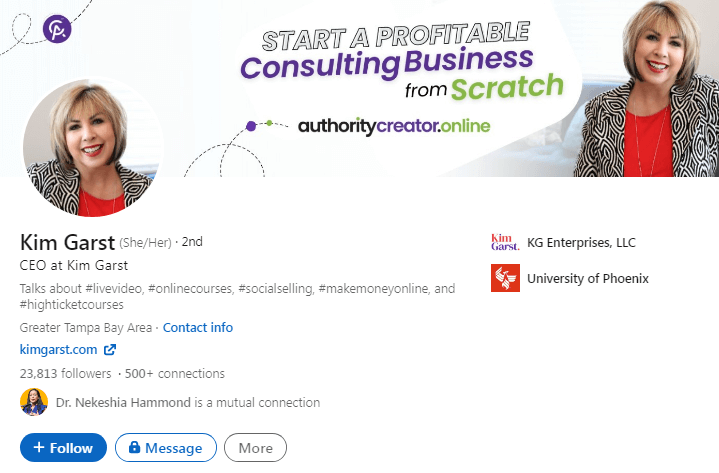 Kim Garst is a prominent social media influencer and the most followed digital marketer. Forbes named her one of the top ten social media marketing influencers.
She writes best-sellers, speaks at conferences, and is a consultant for organizations like MasterCard, IBM, and Microsoft.
Kim Garst has the skills to make customers admire your business and can assist you in converting social media into your direct traffic and sales channel.
14.
Tim Ash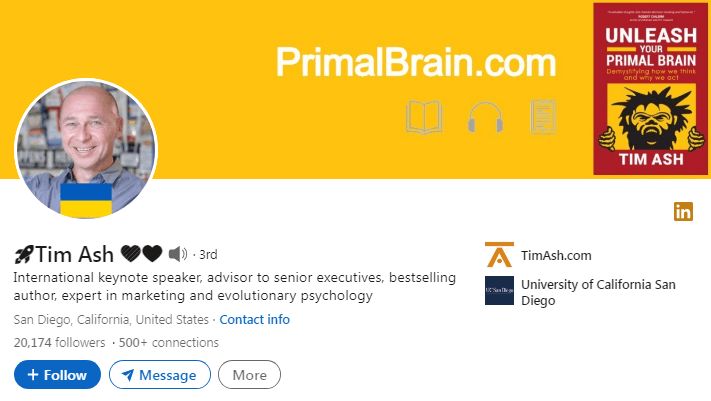 Tim Ash is the President and CEO of SiteTuners. He is an esteemed personality and one of the founders of website conversion rate optimization. He's also the chairperson of the event Conversion Conference and a regular speaker at Search Marketing Expo (SMX) and PubCon.
Intrigued by Artificial Intelligence (AI), he earned his master's degree in Computer Science and Ph.D. in Neural Networks and Artificial Intelligence. Due to his qualification and vast accolades, he's one of the top digital marketing experts to follow on Twitter.
15.
Mari Smith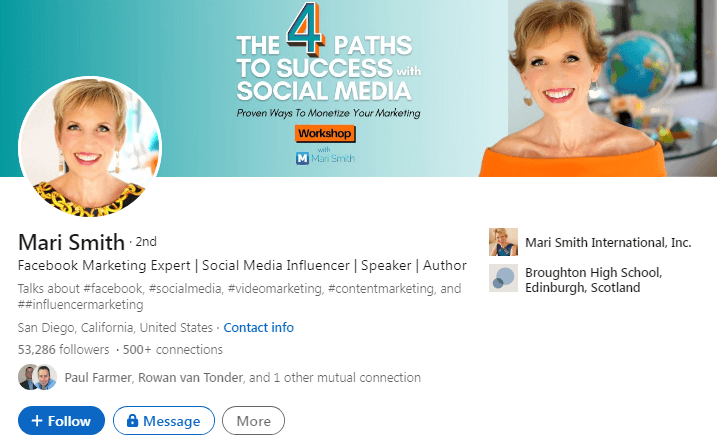 Debuted as the "Queen of Facebook," she's one of Facebook's top marketing experts. She is one of the top 4 social media influencers on Forbes, marking her as one of the authoritative figures within the industry.
She's a Scottish-Canadian who grew up in the suburbs of a Quaker community in Canada.
16.
Lindsey Anderson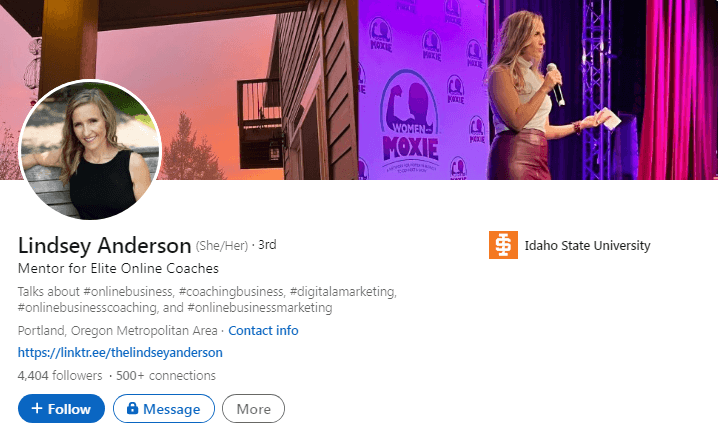 A leading figure in the marketing industry, she is more popular as One Click Lindsey, named after her innovative marketing methodology, "The CLICK Technique." She has written an entire book on this marketing gimmick that provides guaranteed results. It helps bring dead websites to life by attracting new leads and boosting online traffic.
Apart from all this, Lindsey hosts two marketing podcasts, "The Traffic and Leads" and the "PDX Small Business Network." She interviews small businesses from Portland or sheds light on the importance of locally produced goods and services. This, in turn, helps them to gain traction and launch their digital product.
Moreover, she's an experienced digital marketer with her own startup, Traffic, and Leads, designed to provide custom solutions to help clients scale their businesses and improve online visibility.
Why Do You Need to Follow these Digital Marketing Experts?
Every day, online marketing is evolving, coming up with the latest trends. Even though this is refreshing, it comes with its own set of challenges that experts need to tackle. However, digital marketing experts can help businesses thrive by providing creative solutions to make them stand out from their competitors.
Digital marketers provide free advice to enhance your social media presence and improve web traffic. Usually, they share the latest marketing techniques, what works and what doesn't, and ways to improve your digital scene.
Knowing the gurus is the best way to get insightful information and firsthand experience. Despite your forte and business specialization, a digital marketing expert can help you with everything, including PPC, SEO, SMM, and content management. While they may not share all the trade tricks, you will still learn the basics and get to know valuable tools that can take your business to the next level.
Read also:
Why You Need Octopus CRM for Small Businesses 
Why You Need Octopus CRM for Marketing Agencies
Conclusion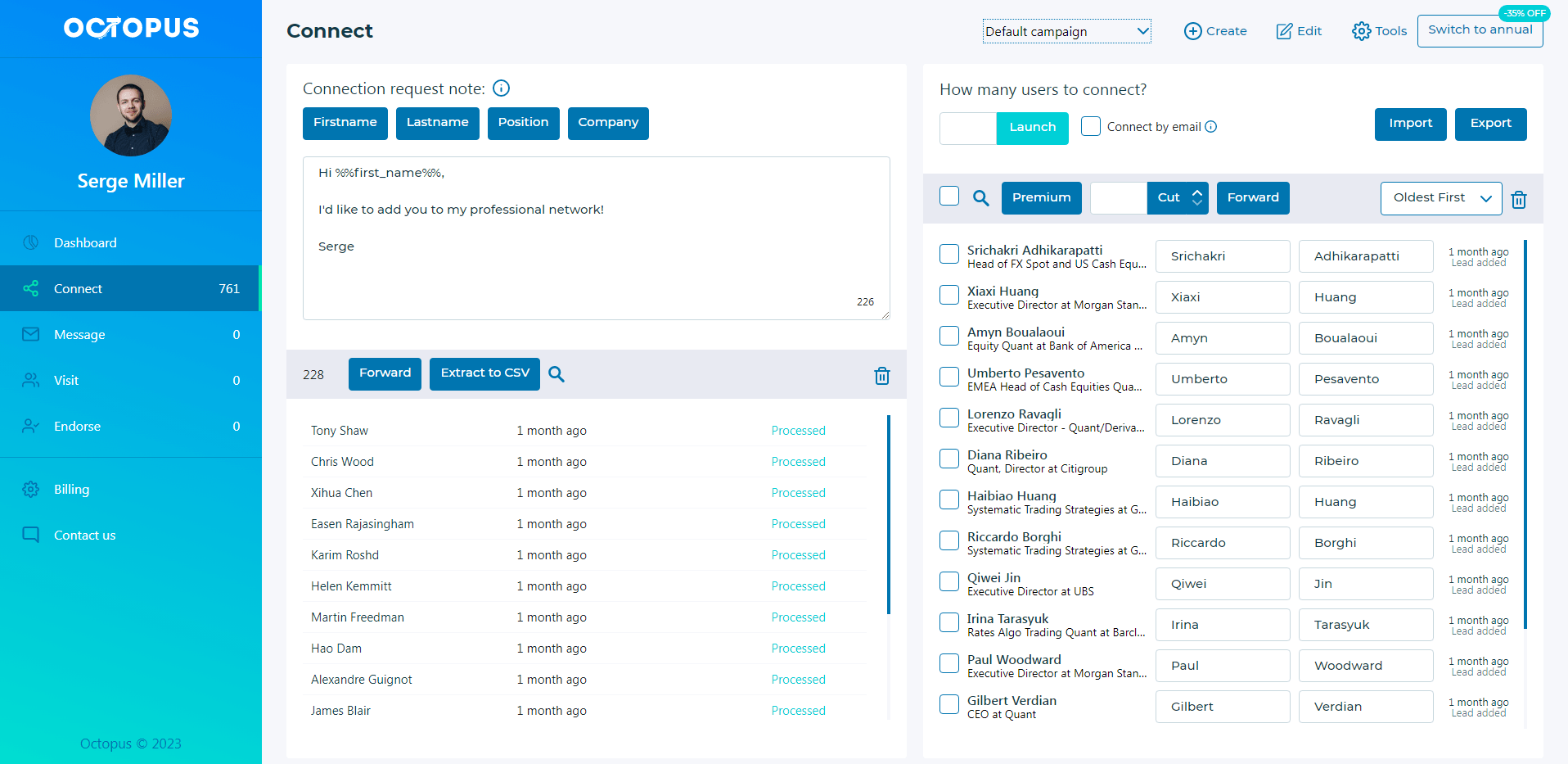 Whether you aim to gain online traction or increase sales, you can achieve the desired results with the right marketing strategy. Due to the ever-changing dynamics of the online world, it isn't easy to build an effective digital marketing campaign without experts.
But if you want to know the ins and outs of the industry and keep up-to-date with the latest trends, it is best to follow the experts. Thanks to social media, you can find and learn from your favorite gurus online. Now that you've got the hang of the basics, you can use tools like Octopus CRM to automate your LinkedIn digital marketing campaign for prospecting and outreach.