If there is one thing that you will find all over the globe then it is social media. There are many social media users all over the globe. No matter what kind of business you own, if you want to target a large audience, you must invest your time in a social media strategy.
With the proper use of social media, you cannot only boost brand awareness but you can also increase your sales significantly. Engage with your audience, put out interesting content, and create a community; the possibilities with social media marketing are endless. If you are a beginner in social media marketing and need help knowing where to begin, then we have the solution for you.
Start listening to social marketing podcasts. In this article, we will learn what social media strategy podcasts are and which ones you should listen to.
What Is a Social Marketing Podcast?
To understand social marketing podcasts, you must understand what a podcast is. A podcast is when two or more panelists talk about some topic, and the audience can listen to the discussion on their smartphones. In a podcast, you are most likely to find a host and panelists who are experts in the topic.
They can be described as audio episodes on popular themes such as social issues or even the launch of a new product or a TV series. Similarly, social marketing podcasts focus on topics related to marketing and what role social media can play in it. In these podcasts, you will find experts who are trained or have several years of experience in the social media setting.
These podcasts can be an excellent way for social media marketers to learn more about marketing strategies and how to solve problems they face in their marketing campaigns.
What Is a Social Media Podcast?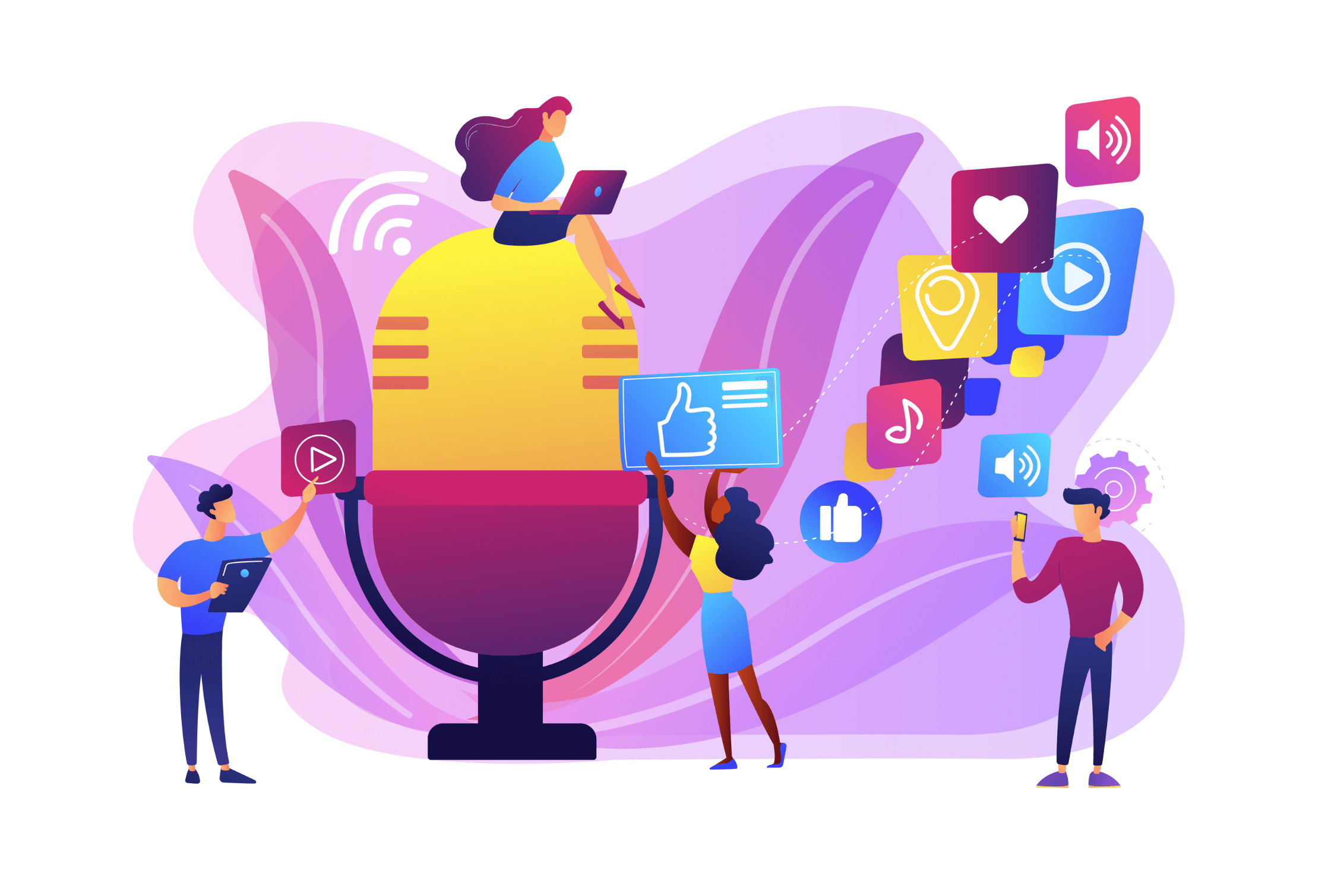 You will find social media podcasts on different social media platforms. Since podcasts are only featured on social media platforms you will find lots of different podcasts on multiple social media platforms. Social media podcasts are shared in communities and across platforms.
Social media podcasts are a lot shorter than traditional podcasts as they are centered on the social media audience. They are often very engaging to keep the audience engaged, and the topics are deliberately chosen to be trending so that more and more people are interested in the podcast.
You can also find live podcasts where you can quickly address any questions, and the panelists will respond to you as per their expertise.
How to Create a Social Media Strategy for a Podcast?
Are you looking to promote your podcast on social media? You will need a social media marketing strategy to promote your podcast in the best way; here is how to create a social media strategy for your podcast:
Choose The Right Platform
The first thing you must do is choose the right social media platform to promote your podcast.  When selecting the podcast, you must determine where you will find the right audience. There are different types of an audience on social media platforms. If you have a podcast that focuses on social issues, then Facebook is a good choice, as many communities exist. Or if you have a podcast about photography then you can go for Instagram as it is mainly based on visual elements.
Work On Your Profile
The next thing you need to do is to improve your social media platform. Promoting your podcast from a random profile might not get the traction you are hoping for. You need to focus on adding more characters to your profile. For instance, you can include details such as a bio or other details about the motive behind your podcast. This way, when you promote your podcast, the followers will know who you are and what your podcast may include.
The profile will set the tone for your podcast, and you need to use it to build your brand's personality.
Create And Post Engaging Content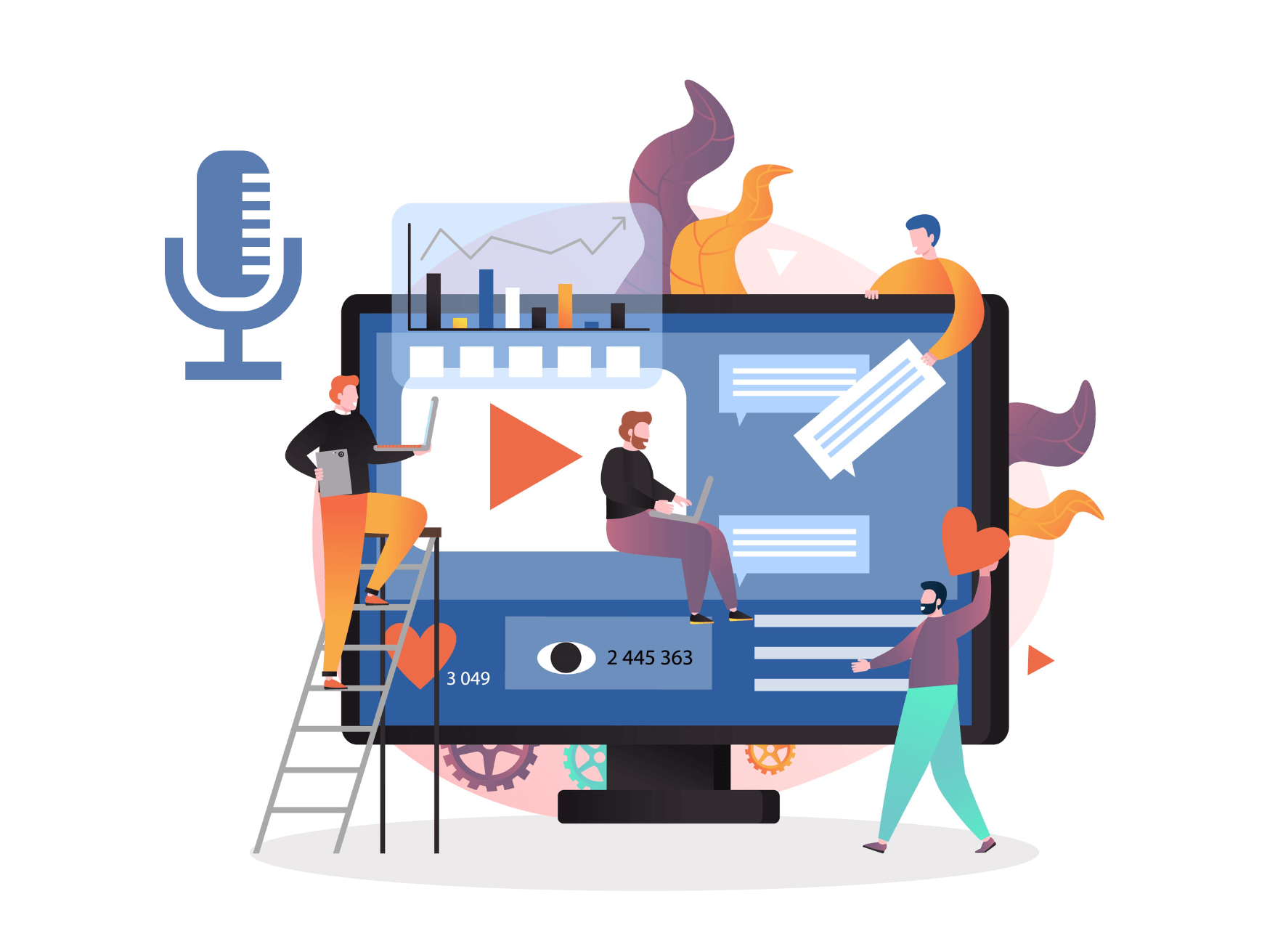 To gain your audience's attention, you need to post engaging content on your platform.  Creating content is part of your job description; if your profile has engaging content, the audience will automatically gravitate toward you. Use your profile to post content on trending topics; later, you can even discuss the content on your podcast.
Engage
Your social media platform is a way for you to connect with your audience. Try to engage with your followers as much as you can. This way, you will be able to start a dialogue and share relevant opinions. You can start engaging by liking comments or responding to comments. This can create a community, and more and more people would like to join your page to get in on the conversations and debates.
Promote The Podcast
Once you have established your profile, you can start promoting the podcast. It may feel like tooting your own horn, but it is very important for you to promote your podcast. Link your podcast on different social media posts, tease your followers with snippets from the podcast, and more. This will help you create hype, and the audience will look forward to your podcast more than ever now.
Read also: Best Social Media Automation Tools
What Is the Best Social Media for Podcasts?
While you can post your podcast on any social media platform you want, it is important to choose the one that fits your niche the best. The best social media platform for podcasts has to be Facebook. This is because Facebook is a very versatile platform, and you can find an audience for all niches. 
Among the biggest podcast networks, you will also find Twitter and Instagram, as they also have a lot of followers and can be a great way for you to connect with your audience.
What Is the Best Social Media App?
There are many social media apps you can use for your podcasts, such as Google Podcast, Apple Podcast, and even Spotify.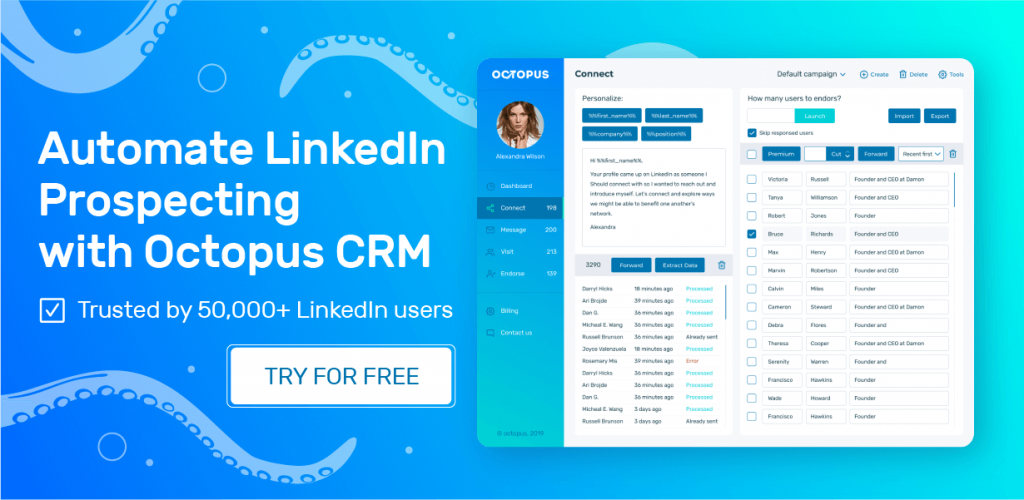 8 Best Social Media Marketing Podcasts
If you want to improve your social media marketing strategy, here are some of the most popular social media marketing podcasts you can listen to:
Read also: Top LinkedIn Influencers to Follow
Social Pros Podcast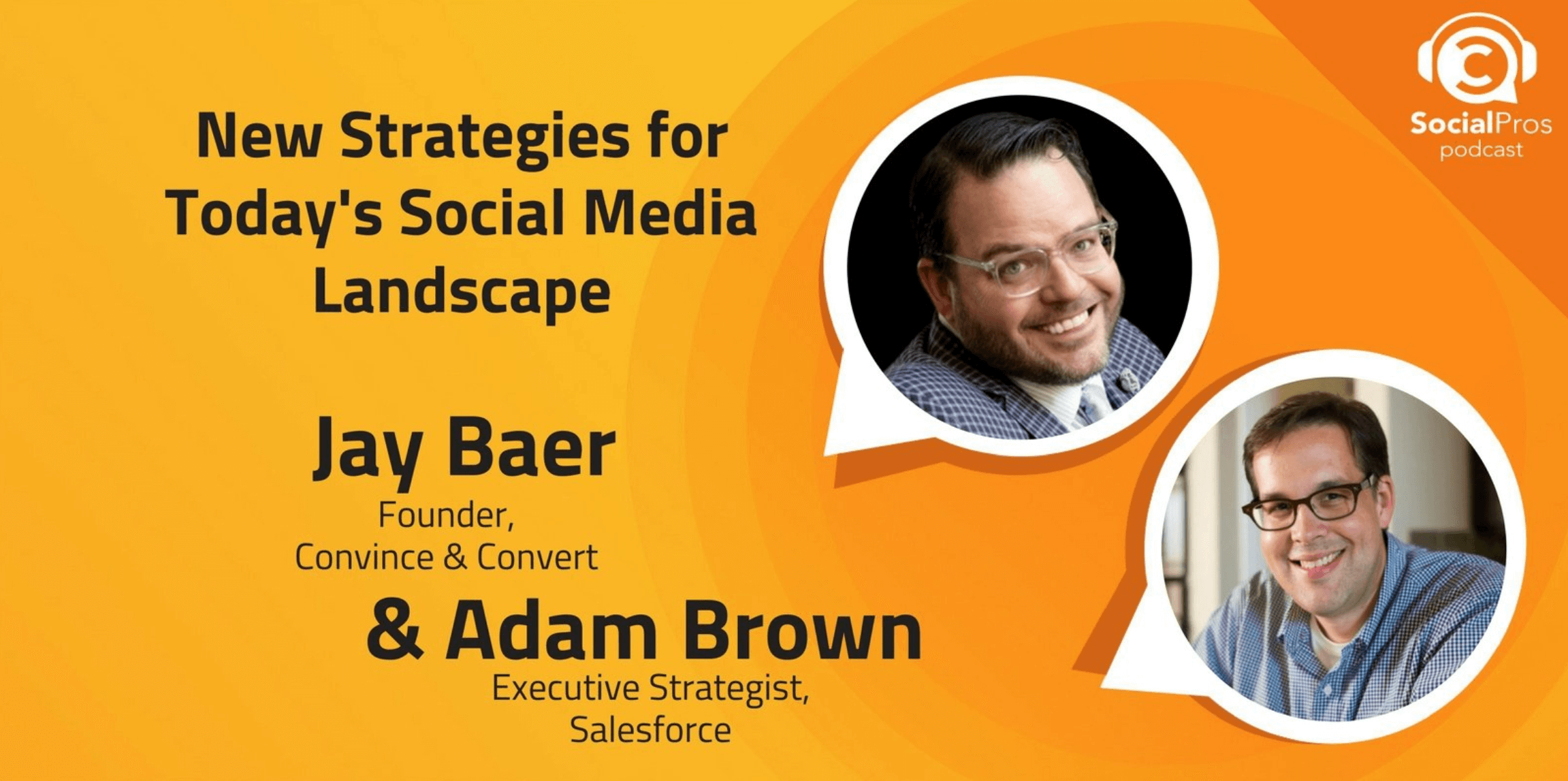 If you are looking for a podcast that has navigated through time and will give you immense knowledge then you can listen to Social Pros Podcast. The Social Pros Podcast began in 2012 and is hosted by Jay Baer and Adam Brown.
Every episode features a social media strategist, and they provide relevant insights to all the listeners.
Online Marketing Made Easy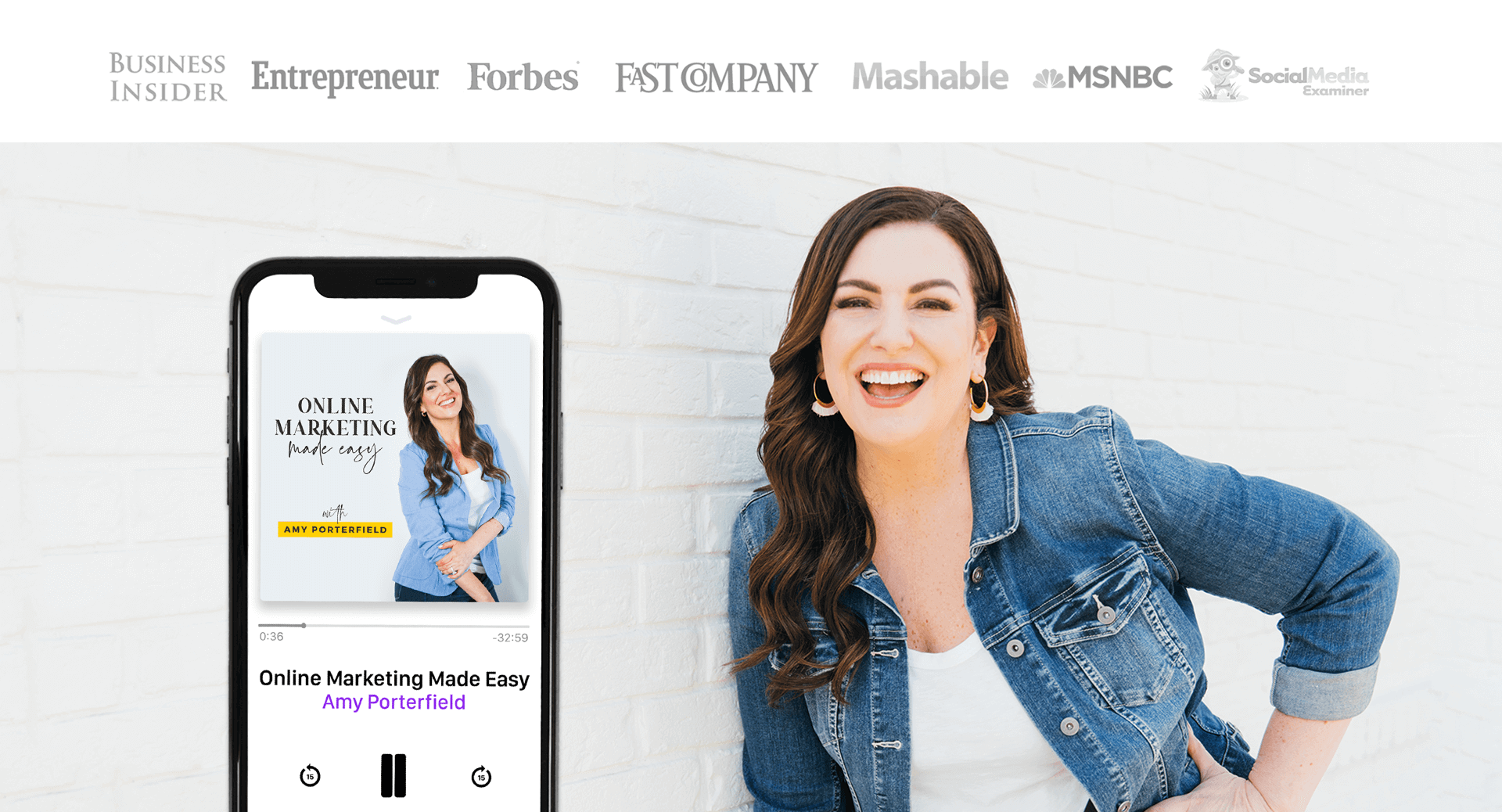 Led by a marketing strategist herself, Online Marketing Made Easy is the brainchild of Amy Porterfield. In her podcast, Amy talks about all the latest marketing strategies and how businesses can scale their campaigns to make the most.
You can also take marketing master classes and other guides that will immensely help you improve your marketing strategies. If you are stuck with your marketing campaign and your growth has hit a plateau, Amy Porterfield can bring you the solution you need. 
Savvy Social Podcast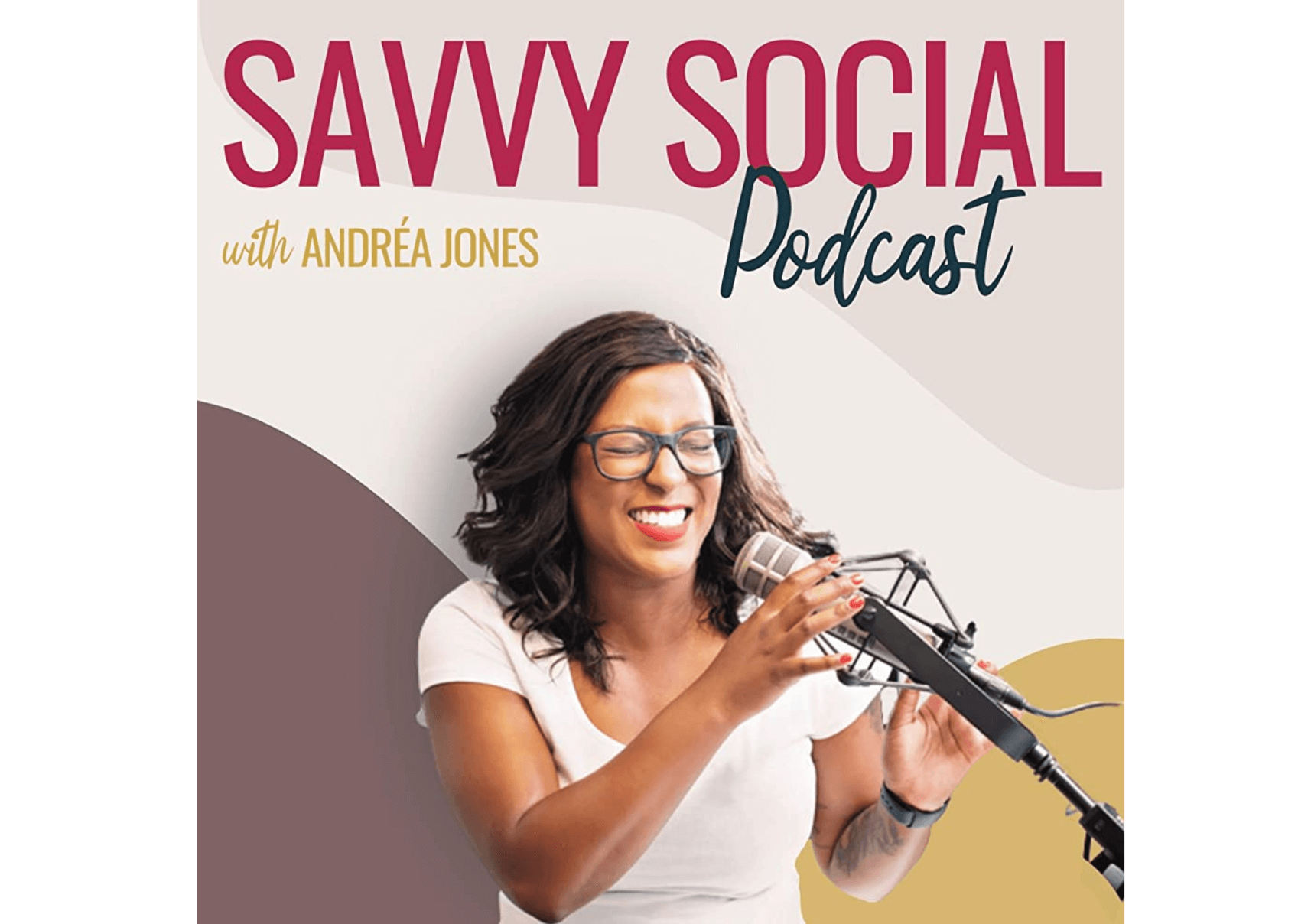 Do you want to learn all there is to know about social media? This podcast by Andrea Jones has in-depth discussions of different social media concepts and trending topics. She invites industry leaders to join her podcast and talk about insights on social media platforms.
Joining this podcast will unlock a lot of information for you, and that will help you improve your marketing strategies to get the results you need. This is a weekly podcast so you can easily tune in without worrying about all the things you have to do.
The Life Of A Social Media Manager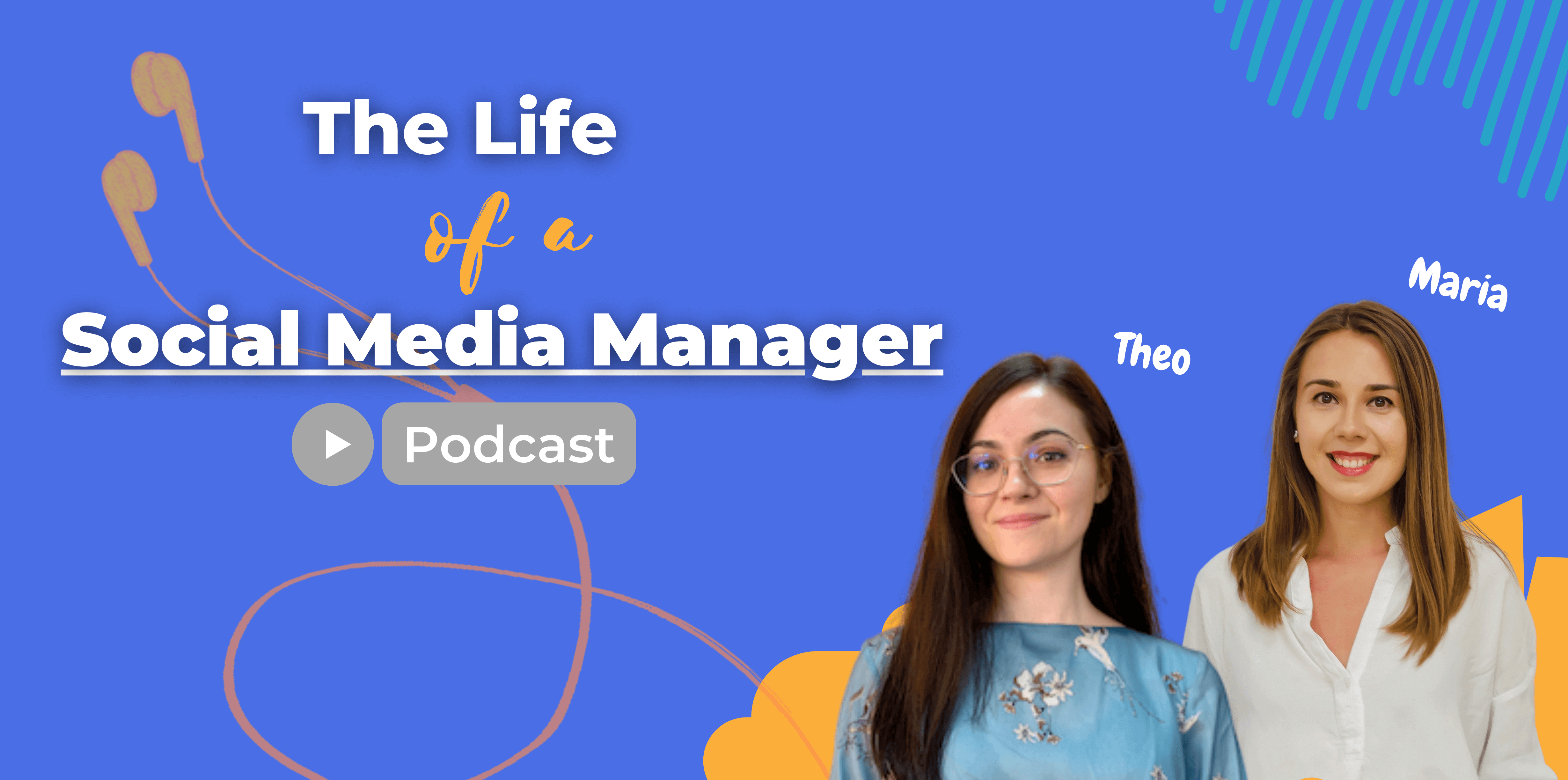 Theo Stanciu and Maria Ganta lead the podcast and are represented by Socialinsider, which is an analytic and reporting company for social media. The hosts invite industry leaders to their show and talk about how inspiring people can work to build their careers as social media managers.
Joining their podcast will give you the motivation you need to kickstart your career as a social media manager. The podcast is only 30 minutes long and can be a great way for you to begin your day.
Social Media Marketing Talk Show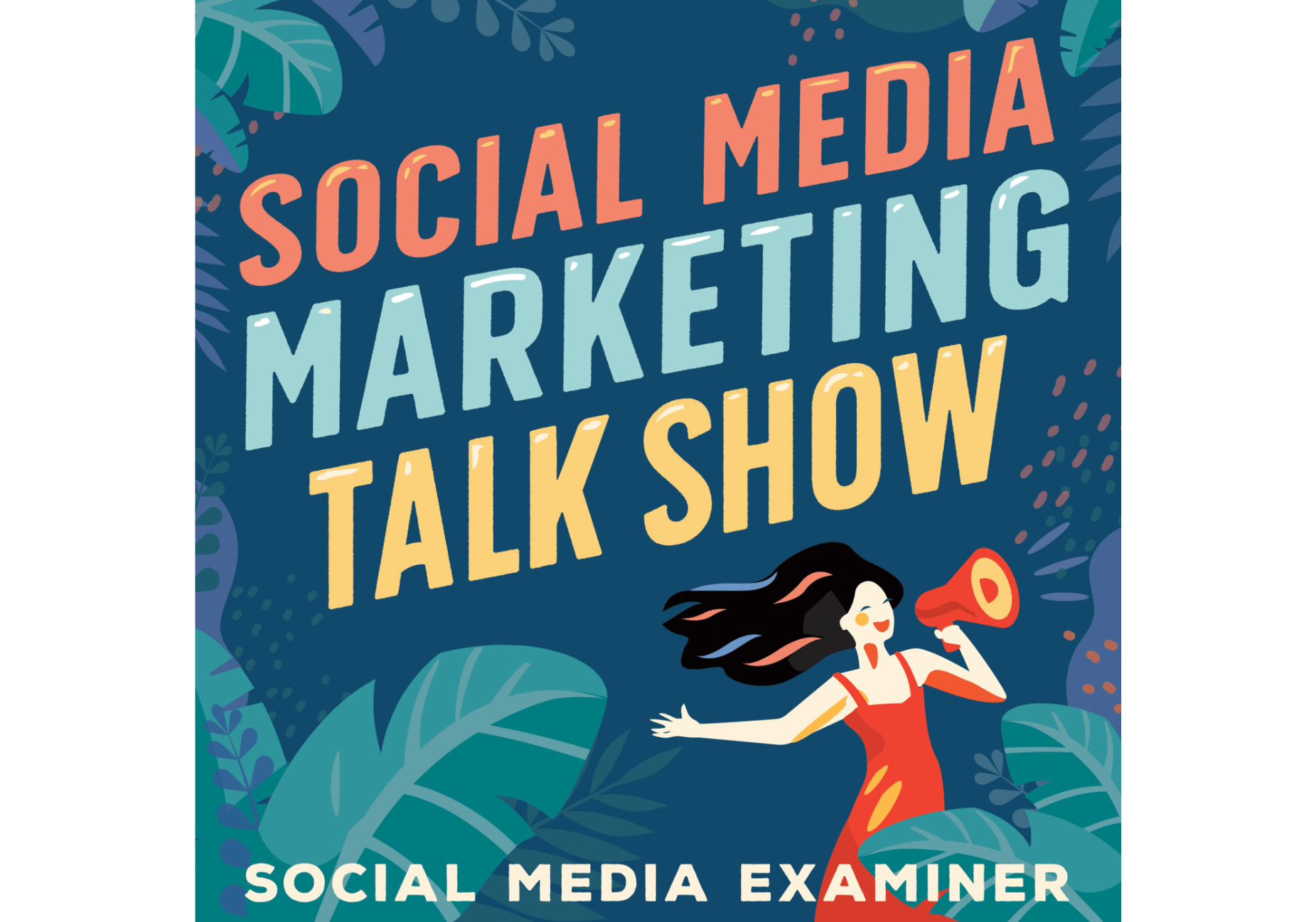 This podcast focuses on all the trending social media news stories. Here you can learn more about what goes on in the world of social media. In the talk show, you will learn about stories from multiple social media platforms, such as Facebook, Twitter, and more.  
The GaryVee Audio Experience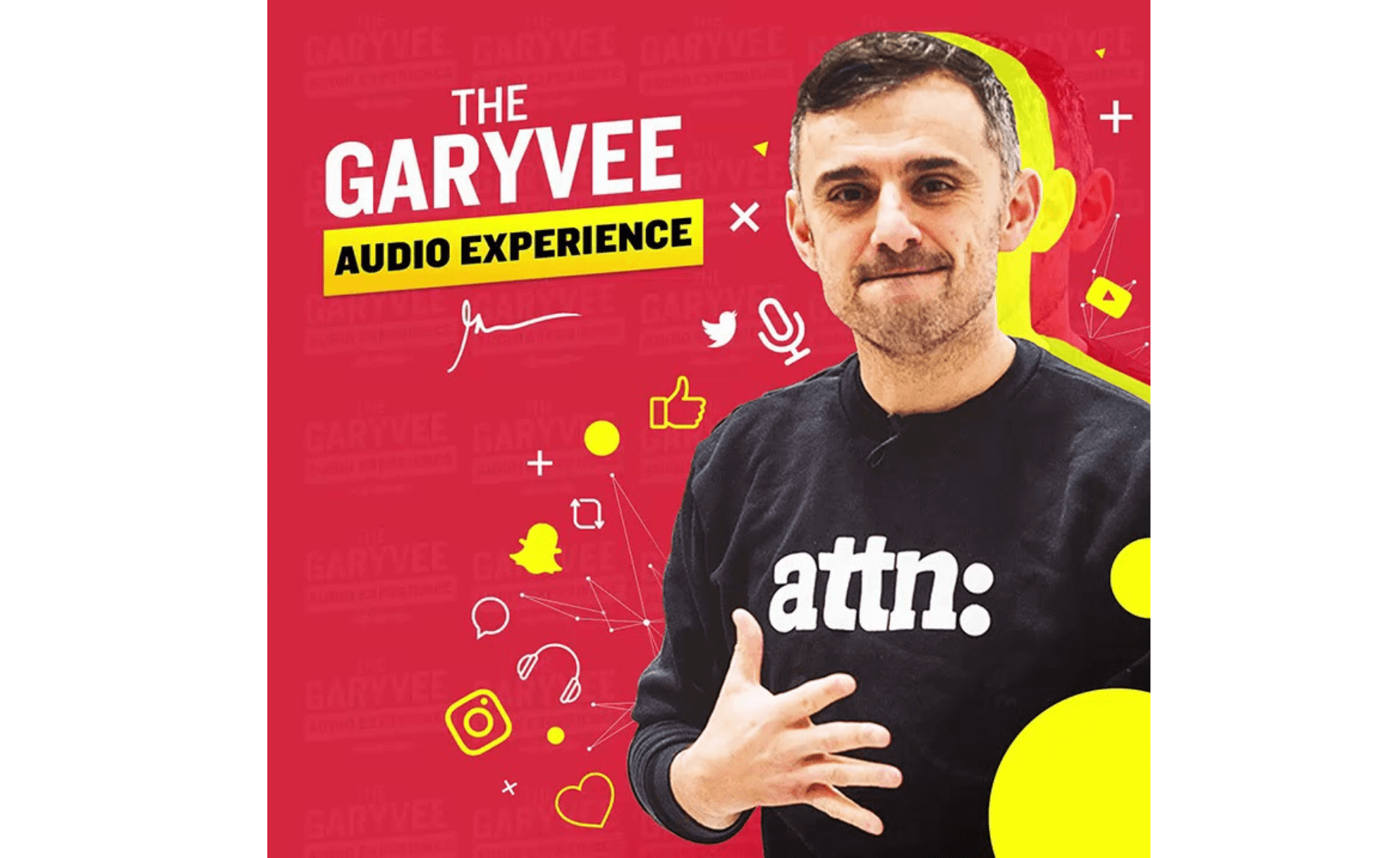 This podcast is from the popular Gary Vaynerchuk! He is known across social media and has created amazing profiles on multiple platforms. His profiles are full of engaging content, and the same goes for his podcasts. If you log on to his podcasts, you will learn all there is to know about content creation and what you can do to take your social media profile to the top.
You can find everything in these podcasts from snippets to show episodes and more.
Hashtag Authentic
The podcast Hashtag Authentic is led by Sara Tasker, who is an Instagram expert and has thousands of followers. In her podcast, you can hear her talk about different business strategies with regard to social media and how you can turn things around.
If you are interested in blogging or other social media marketing, then you must listen to Sara Tasker!
The Art Of Online Business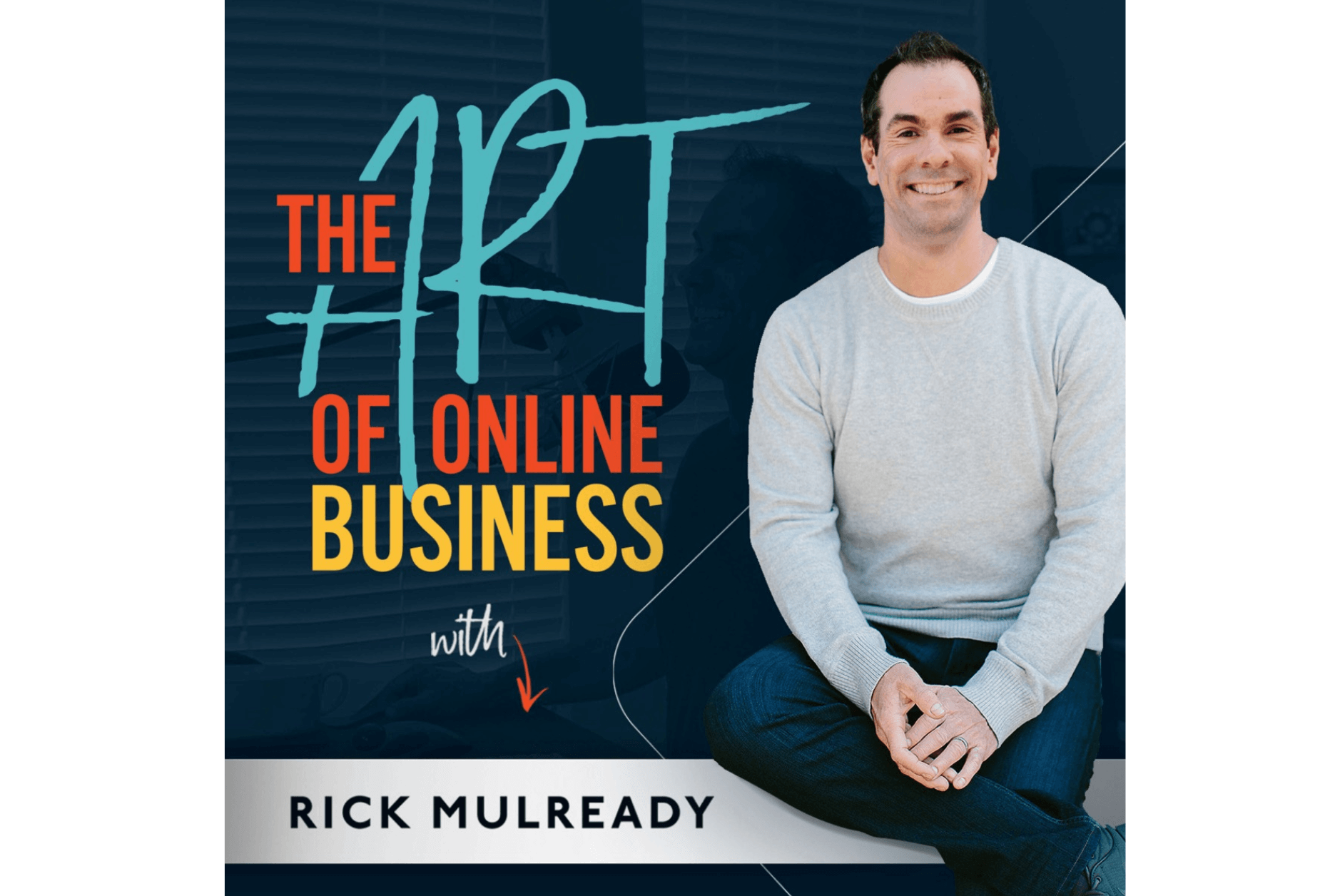 Do you have questions with regard to paid advertising? Sign in to the podcast, The Art Of Online Business. In this podcast, you will learn about all the social media strategies for Facebook and Instagram that can help you create leads. This podcast will help you with your marketing campaigns and give you insights to avoid mistakes other marketers have made in the past.
Read also: Social Media Hacks
Conclusion
Podcasts are getting more and more popular among marketing professionals. This is because you can get a lot of knowledge and other insights about social media marketing to come up with a strategy that will help you get the outcomes you are hoping for. 
If you are wondering 'How do you market a podcast on social media?' use this guide to get all the help you need, and tune into these podcasts to learn about social media marketing at the hands of experts!