Did you know that customers will purchase products if they encounter personalized content? Producing exciting and unique material can increase your overall revenue and sales. Personalization has multiple benefits for increasing conversions, engagement, and client loyalty. However, how can you use it in your marketing program? We've got you covered, so don't worry!
This article will cover the basics of personalization, its advantages, ways to collect emails, and inspiring examples of tailored marketing from well-known companies.
What Is Email Personalization?
Email marketing personalization uses a variety of client data to develop customized messages. Personalized email marketing creates tailored notifications for each recipient using client information like age, geography, and purchasing preferences.
A personalized email's most essential component is the recipient's name in the message's body or subject line. You may design highly targeted material for every stage of the buyer's journey with the help of more robust email customization options.
Like other developments in marketing and advertising, consumer preferences drive personalized emails to become so popular in business. Customers today demand customized emails that also contain sales content.
Insider Intelligence says that 47% of American consumers want emails from firms to include discounts and deals. Also, nearly 60% of consumers responded that a recommendation based on their previous purchasing behavior would probably persuade them to purchase.
Customers desire personalized emails, and they are a crucial marketing tool because they get results. By providing individualized emails, your business will stay competitive in the highly crowded e-commerce market.
Read also: Best Email Tracking Software and Tools for Gmail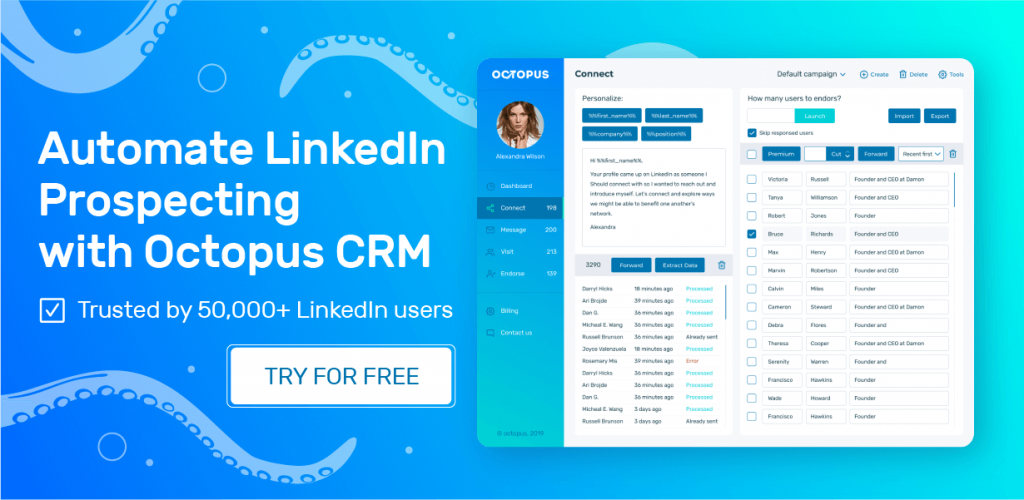 Why Is Email Personalization Important?
Here is why email personalization is crucial:
Increases Open Rates and Conversions
Your readers must select whether to open or disregard your newsletter when it arrives in their mailbox for the first time. Your open rate may increase if they feel your message is important to them and are readier to look at.
Your task is incomplete; you must diligently try to boost your clickthrough rate. A streamlined call to action and a consistent, tailored experience can protect the sale.
For instance, if you know their purchasing habits, you'll convert consumers and present them with a reasonable offer. Discover how long a cold email should be to increase open rates.
Maintains Relationships with Customers 
You may establish a strong relationship with your target audience by sending them customized and pertinent material. Think about all the irrelevant email marketing messages you get each day. How do you feel about those companies?
Conversely, you will like your favorite businesses when they pay attention to your requirements and preferences and reflect those in their marketing efforts. Moreover, trust — one of the critical components of humane bonding — forms the foundation of this relationship.
Related article: How to Write a Collaboration Email
Boosts Engagement and Business ROI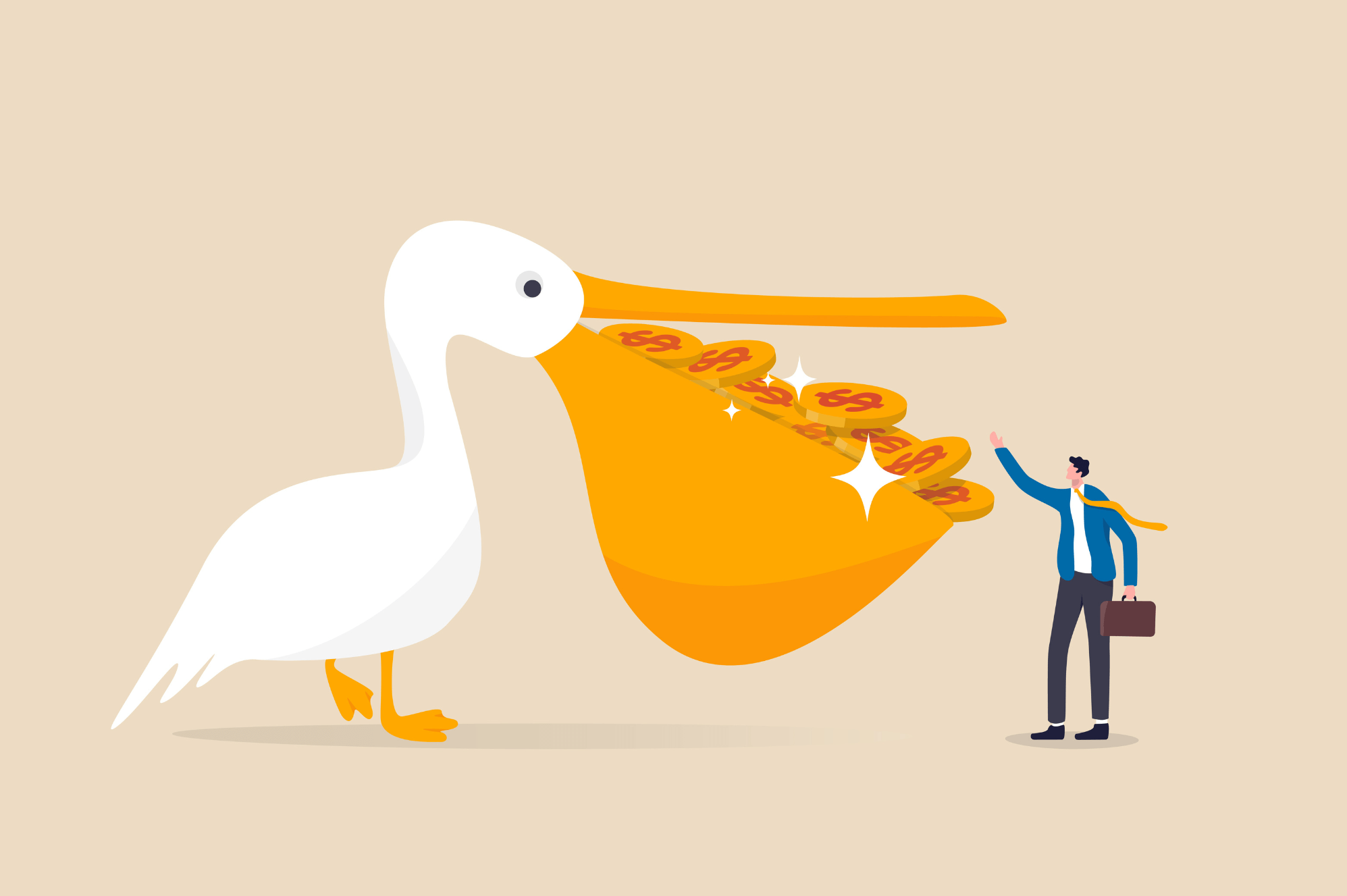 Targeted emails boost commerce, particularly for online stores. You'll see an improvement in your email marketing ROI if you start marketing the correct goods and services to the right clients.
What Can Be Personalized?
In email marketing, personalization refers to tailoring an email campaign to a particular subscriber by using the data you already have on them. It might include details such as their initial name, the most recent item they purchased, their location, how frequently they use your app, or a variety of other data elements.
The concept of personalization is broad and has several levels of sophistication. Simple email personalization tactics include adding the subscriber's name in the subject line and tailoring the email's content to the recipient's gender, geography, or other characteristics.
Personalizing your emails is a tried-and-true strategy to boost open and click through rates, which can directly affect your ROI and revenue. Personalized subject lines in emails increase open rates by 26%, while Rich Relevance revealed that tailored emails generate 5.7 times more income.
Read also: Best Email Drip Campaign Examples
8 Email Personalization Strategies
You can use the following email strategies to personalize your emails:
Get the Proper Information
A solid foundation for personalization won't exist if you do not gather suitable data types. That seems easy enough, but how do you get started? You can collect data from readers who fill out sign-up forms.
You can gather information from subscribers besides their names and email address when they subscribe to your email list.
For instance, you might request the user's:
birthday

occupation

location

interests
Sender's Name
The sender's name is the first thing your reader sees when they receive your email. Simple logic states that the more private the message, the better. So, what does that mean?
Since it will appear strange to them, you mustn't use a generic sender's name when emailing your subscribers, especially for B2B firms. Use their specific points of contact's name, such as a salesperson or account manager, to make it seem more personal.
Related article: How to Use Email Variables For Bulk Emails
Target Customer Personas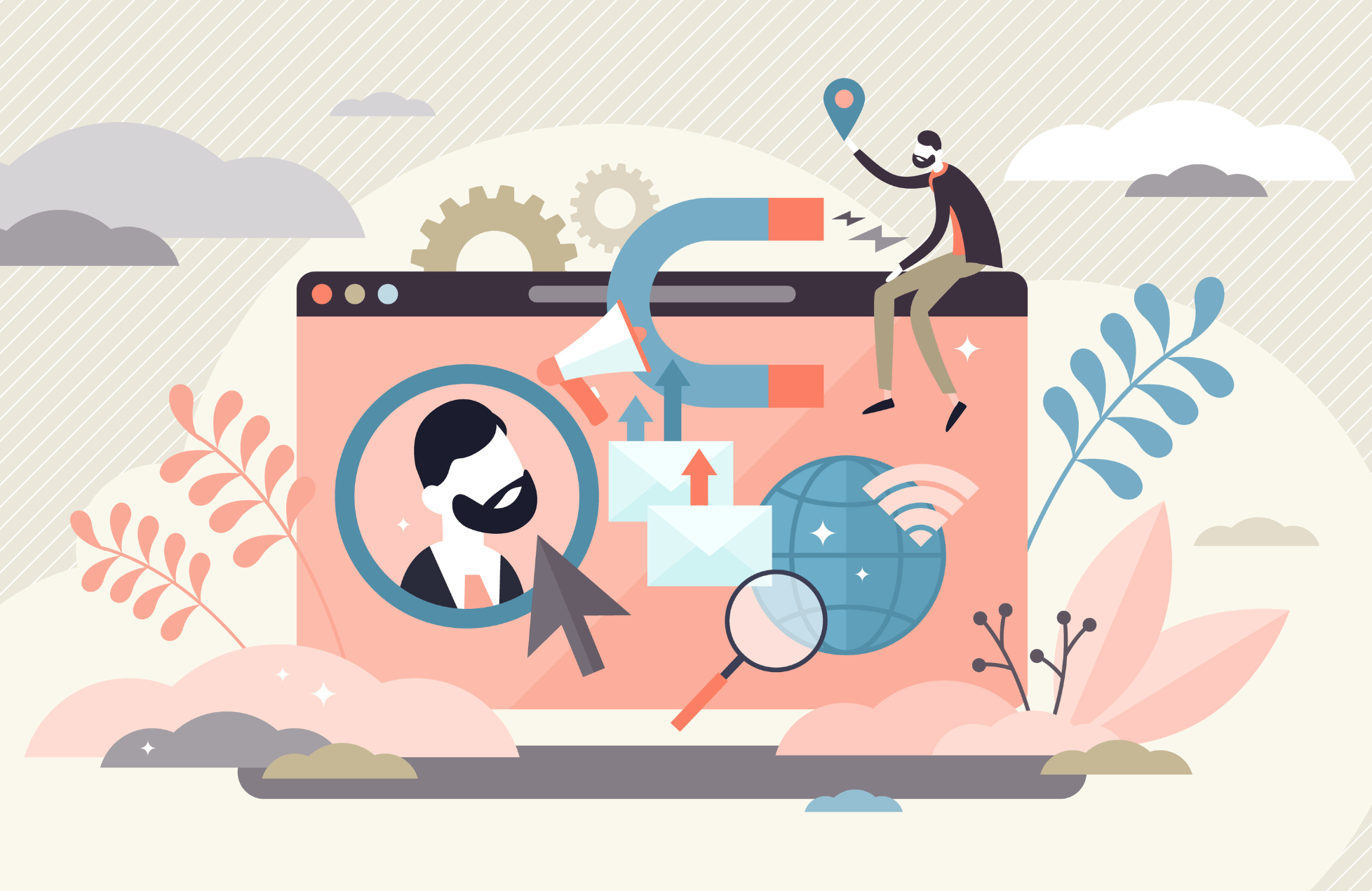 Customers differ; some may live in different places, have other hobbies, or perhaps prefer to receive emails at night rather than in the morning.
Organize your consumers into persona-based divisions to send out more relevant emails. Let's say your company sells kids' and adults' apparel. With persona-based user segmentation, only customers who shop for children's clothing will get offers for a new kid's collection.
Businesses-to-business (B2B) organizations may distinguish between small and large corporations, then deliver offers and material tailored to each persona.
Create Personalized Email Content
If your recipient has read past the subject line, you have won half the battle. You can amaze them with a friendly, expertly written-email.
Your email should include a personalized greeting.  Sometimes, something as straightforward as "Dear John" works just well. Include the person's address, company, or other relevant information after the greeting.
Include this information in your email to provide a deal of an occasion (such as a birthday or anniversary). You may start by wishing the recipient a happy birthday before offering a discount. The deal can consist of free delivery on their subsequent orders or a coupon good for 5% off.
The foundation of an effective email marketing campaign is personalized text. The copy of your email should be concise and direct, just like the rest of it. Remember that you have a few seconds to grab the reader's attention, communicate your point, and encourage them to take action.
Use Personalized Subject Lines
Subject lines have been a crucial part of email marketing. Therefore, knowing how to start an email is critical. Subject lines should vary depending on the industry, the target demographic, etc.
To determine which ones are most effective, you can conduct testing. With testing, you may change the subject lines' content by using all the information you've gathered regarding a subscriber's preferences, interests, age, location, and other factors. Instead of open lines, it is really important how to end an email, and leave a good impression.
Triggered Emails
Creating automatically triggered emails based on customers' behavior will help you reach the next level of email personalization. They feel more secure knowing that their activity has been accomplished and is in your capable hands when they interact with you at critical junctures.
Every transactional email provides a chance to develop client relationships. Provide the appropriate information and call-to-actions, including unsubscribe buttons, to maintain your connection's transparency and dependability.
Use Subscriber Tags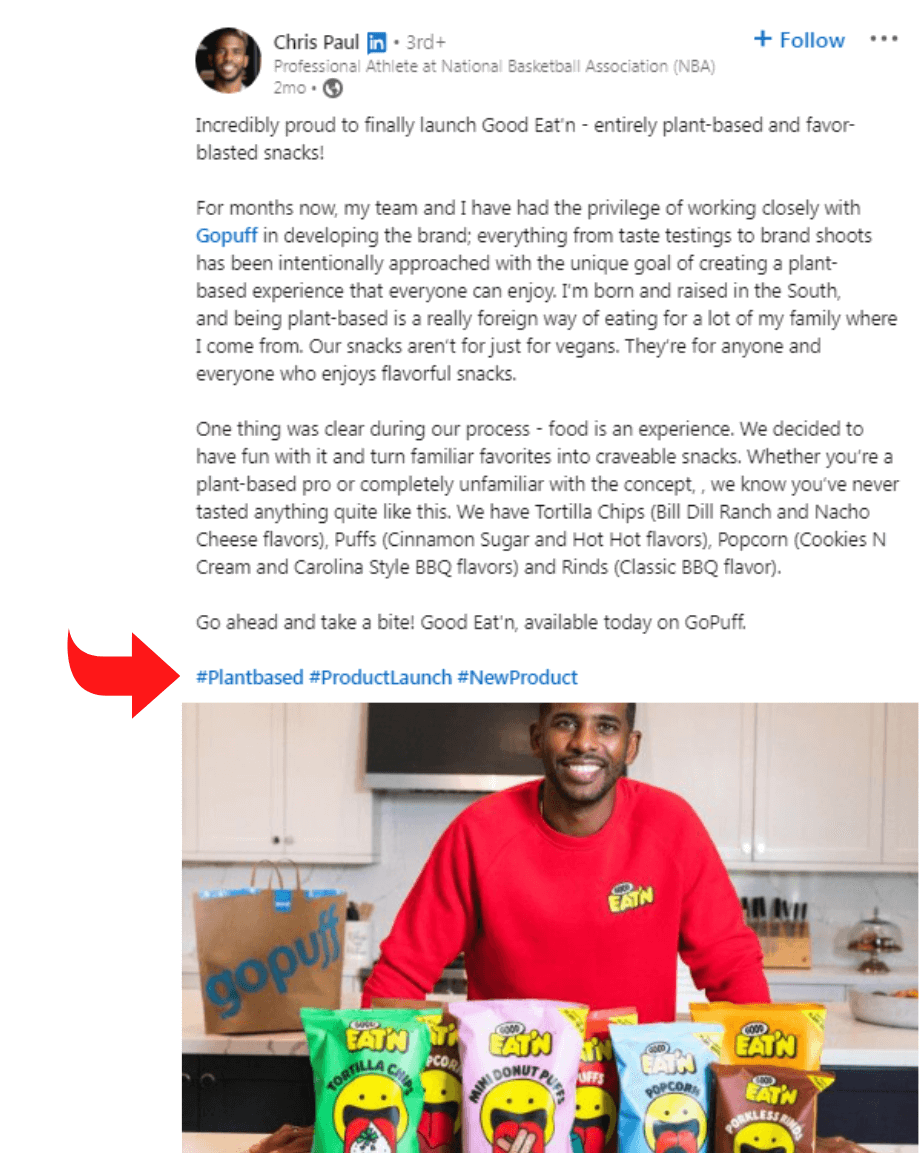 Subscriber tags allow businesses to categorize specific consumers depending on the data collected, which you can use to focus marketing efforts. For instance, a company may tag people who view their sample page and then ask them to call sales.
Additional uses for tagging include identifying users based on the websites they frequent, the things they buy, their location, occupation, or whether they have a particular interest in a specific category of goods or services.
By tagging users, you can increase the relevance of your emails, making them more valuable to your users. Additionally, it can assist sales in adapting email outreach and improving lead quality.
Focus on Re-engagement
Re-engagement is any marketing strategy that rekindles a former client's or a qualified lead's interest. Customers who haven't made any purchases in a while are excellent candidates for retargeting. It's possible that despite liking your product, this person forgot about your company. If you send them an email, it might remind them how much they like their previous purchase and prompt them to make another.
Alternatively, you may try to reengage a former subscriber who recently unsubscribed but hasn't been active. You may tell this person about your most recent sales and deals or target them with related blog posts.
Targeting customers who saw or added an item to their shopping cart but did not complete a transaction is one of the most common forms of re-engagement. With the help of first-party cookies, you may keep tabs on these prospects and send them follow-up emails. You might even attract them with a voucher or reduced shipping.
Read also: Reasons Why Email Campaigns Fail
Best Ways to Collect Emails
The following are the best ways to collect emails:
Use Sign-up Forms on Your Website
The simplest method to get email addresses is to design opt-in forms that let consumers enter their email and subscribe to your emails. Ensure your form or sign-up page is simple to use and has clear benefits for the user when you develop it. Reduce the number of fields and add some aesthetic interest to your forms. It's better to have more details from prospective clients, but they'll be more likely to dismiss a form that asks them to fill out a lot of information upfront.
Use Modals, Pop-Ups, Or Overlays
Rather than relying on static opt-in sites and hoping your visitors can get to the sign-up form, there are various approaches to gathering email addresses. When a customer completes a specific action on a brand's website, modal windows or pop-ups may appear. Opt-in pop-ups may appear after reading a blog post, staying on a website for a long time, or visiting a specific page.
Make an Engaging Discount "Game"
Some online stores have started compiling email lists by developing games incentivizing users who sign up for email lists. The user "spins" a wheel to gain a discount in these games, which frequently take the shape of wheel-of-fortunes, and the possibility of winning a big deal is often enough to obtain an email address.
Use A Live Chat App or Chatbot
Customers who might be unable to locate the information or product they're looking for or want to interact with a customer support person can communicate via live chat capabilities. Before beginning the chat, you may request the user's email address or build an opt-in CTA for them to click on after the conversation.
Gather Emails Using Your Blog
A great technique to gather email addresses from potential customers who are very likely to purchase your brand is through interesting, authoritative blog content. Most blog platforms make adding an opt-in form on blog articles and homepages simple and easy, promising visitors more of the high-quality content they've previously read.
Octopus CRM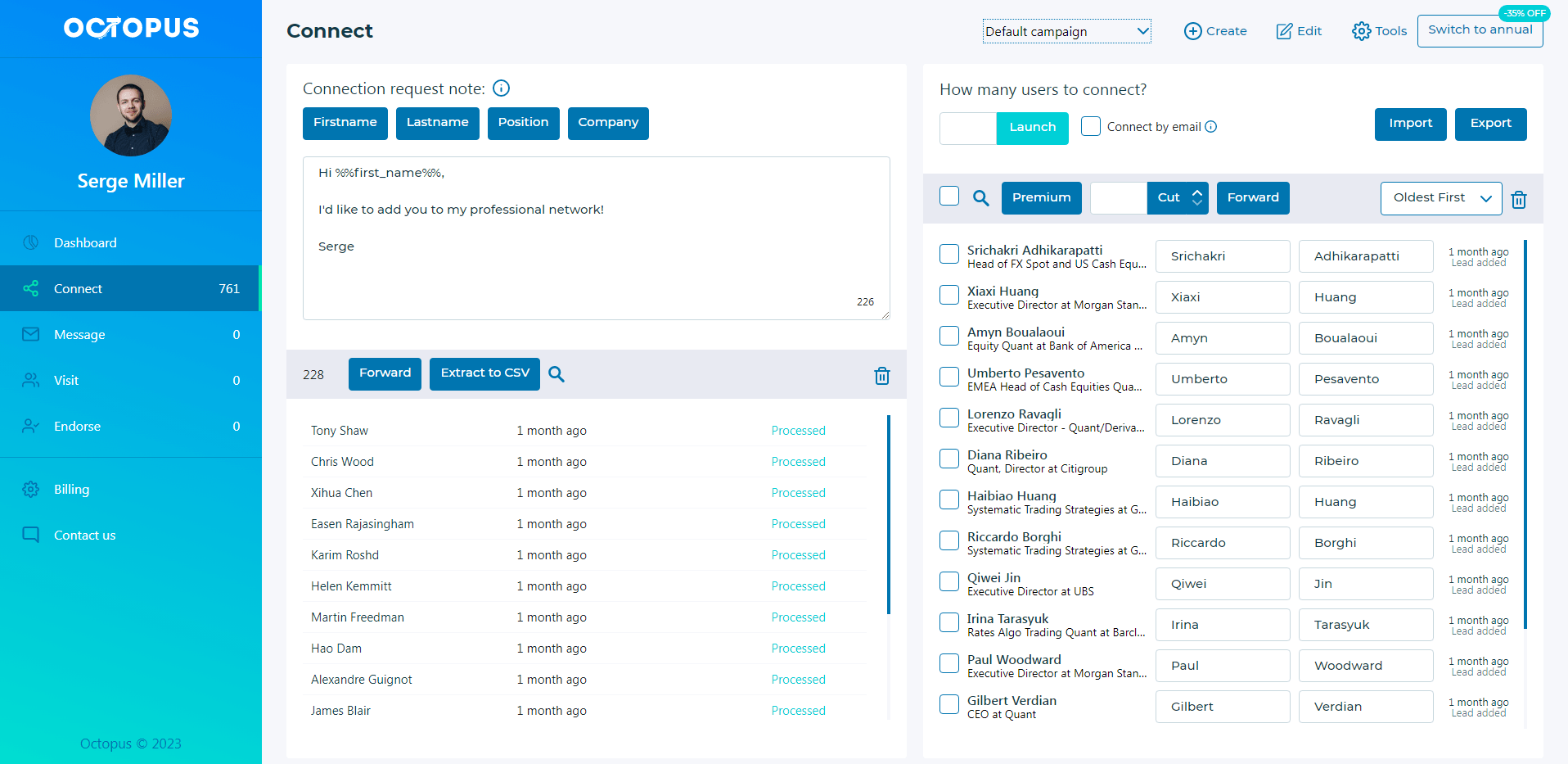 With powerful personalization features, Octopus CRM is a one-stop LinkedIn automation solution for lead generation on LinkedIn. With its tools, you can create message sequences and send them in bulk. Your LinkedIn campaigns will be more effective if you segment your audience and use its LinkedIn scraping tool for email extraction.
Marketing Automation & Personalization
Any brand that wants to succeed in B2B marketing must understand that the fields of marketing automation and personalization are ever-evolving. Selecting platforms that can expand and change to meet the constantly evolving marketing industry needs is crucial.
Make a detailed list of the marketing tools you will need in the future and your goals for the next few months before you start looking for new automation. Your ability to select a platform to satisfy present needs and prepare for the future will depend on how clearly you understand your objectives. Discover the best email automation tools and choose one for your business.
Make sure your platform provides the following features for personalization that can be combined for an omnichannel marketing strategy to satisfy urgent needs:
Email Marketing

Chatbots 

SMS 

Web push notifications

Facilitates complex segmentation for targeting

Uses data-rich reporting to analyze the performance
Furthermore, you may use Octopus CRM LinkedIn lead generation tool to automate your daily tasks. Sending automated messages helps you connect with your prospects quickly and grow your business. 
Read also: Why You Need Octopus CRM for Lead Generation
Effective Personalized Emails Examples
Following are the best examples of email personalization:
BustedTees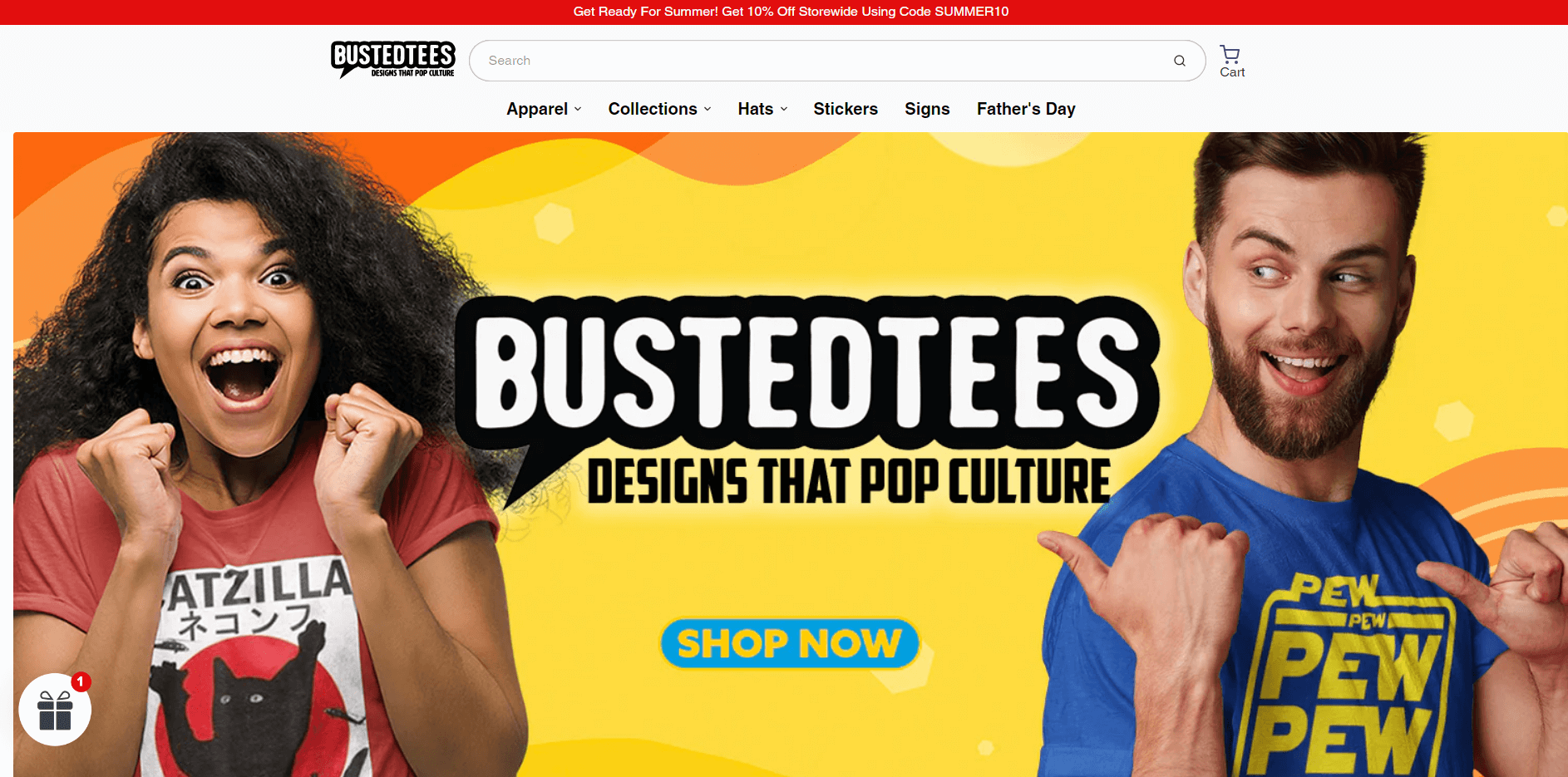 To better serve its foreign customers, the marketing department at BustedTees created a plan to personalize its email program. To start, it divided its emails into time zone-based segments and sent them to all of its subscribers roughly simultaneously.
For each subscriber, they created a customized send timing using historical data on email open rates. As a result, clients are now receiving daily emails at the most convenient times.
By using this procedure, BustedTees discovered a chance to expand and incorporate customization at every stage of the funnel. The team has improved its operating efficiency by implementing a personal transit time.
With the help of this personalization effort, they improved email revenue by 8% overnight and increased total email response rates by 17%, click through rates by 11%, and post-click site engagement by 7.6%. As a result, they discovered how to use customized email distribution to increase the number of subscribers to the website.
Every stage of the conversion funnel — from email design to the user experience on the website, from checkout to post-purchase communications — was subjected to their application of personalization expertise.
Amazon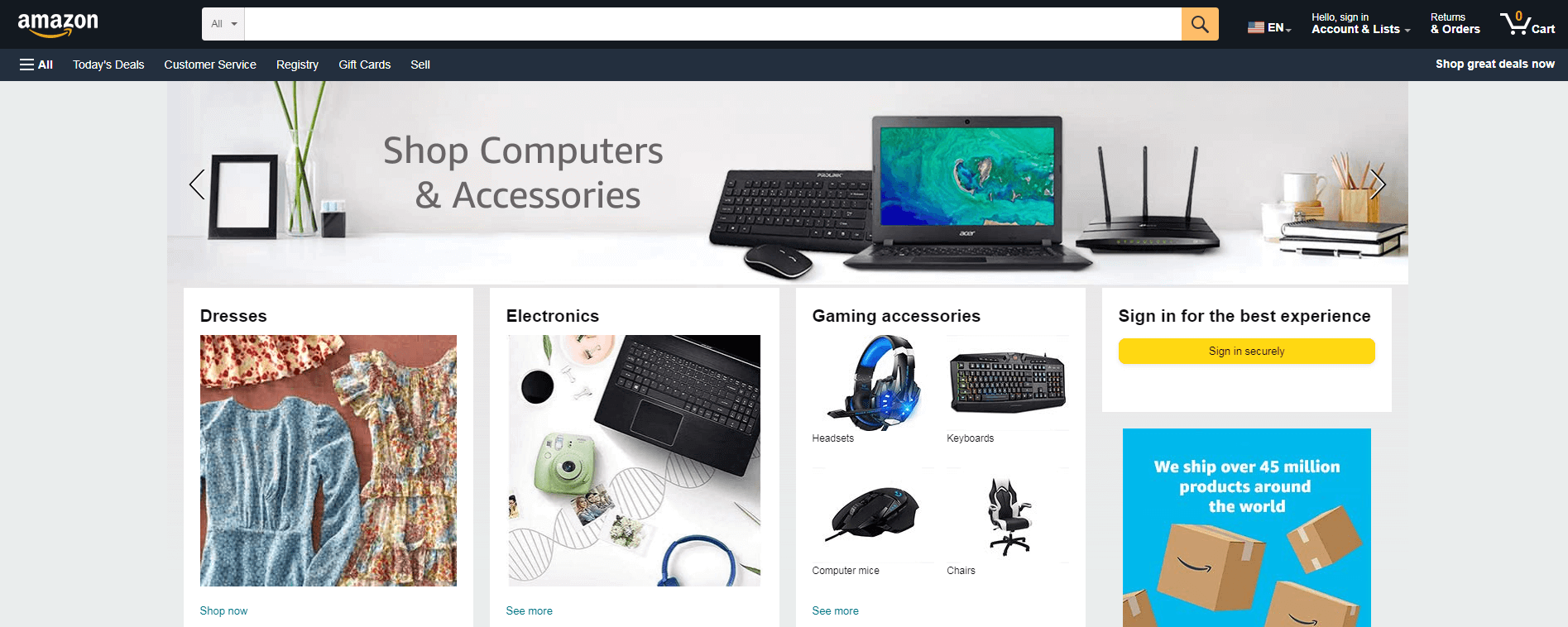 Amazon offers its customers a tailored list of relevant products based on data obtained through analysis of user behavior to increase sales.
Additionally, they seek customer input on these lists to further improve them by considering their preferences and giving them power over what they perceive and hear from the business. By doing this, they can concentrate on the goods they are confident would appeal to their clients.
Amazon displays product recommendations after the customer has made past purchases, a crucial strategy component. To prevent product switching or returns, they take great care not to sway the customer's mindset.
TripAdvisor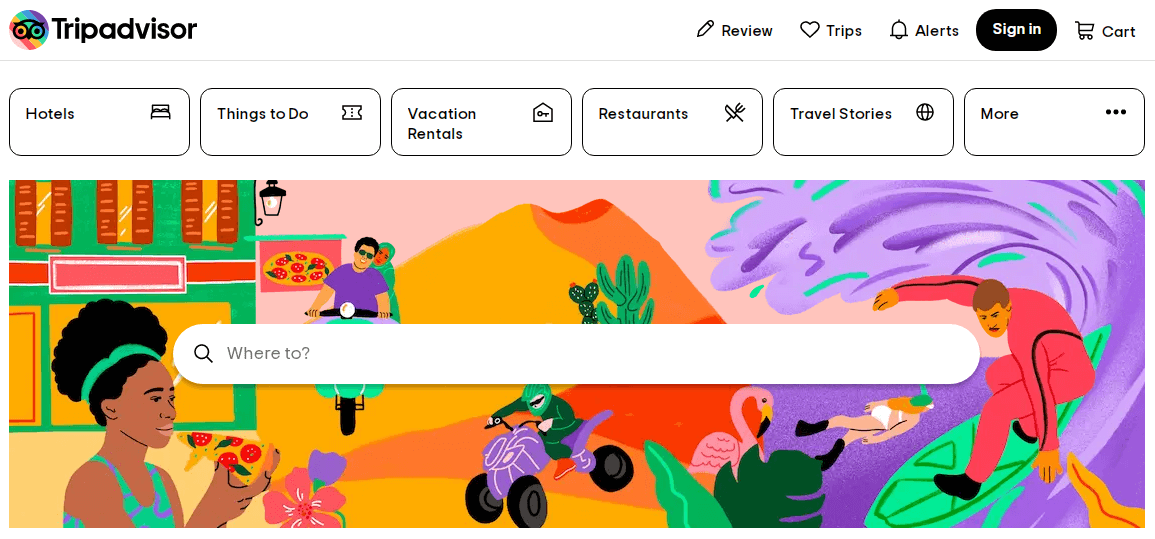 With its deals and suggestions based on users' search histories, the TripAdvisor website eliminates the stress of holiday planning.
For instance, when someone searches online for flights to a particular location, a personalized TripAdvisor ad with a reasonable offer on lodging surfaces the search results.
Several elements, including the flight to the destination and the information provided by the consumer, are considered when tailoring TripAdvisor's advertisements.
They also employ tailored marketing to boost client conversions and connection rates and provide affordable hotel rates.
Grammarly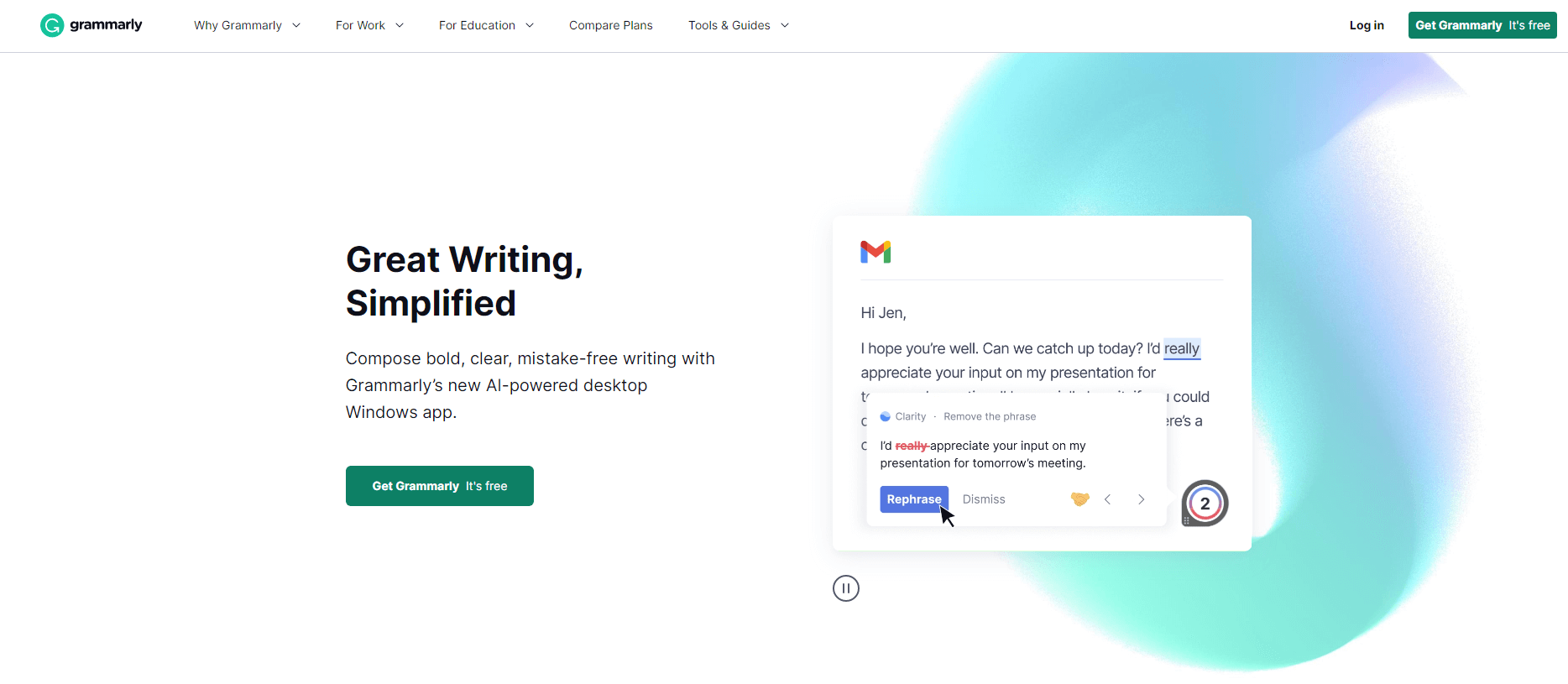 Customers can learn how to use Grammarly on various devices, make the most of each service, and set crucial options for newsletters and updates in the welcome email issued by Grammarly.
So, Grammarly's welcome email serves as both a subscription notification and a guide to help consumers succeed.
Grammarly employs productivity data to increase user engagement in its weekly writing update. The email contains insightful information with a gamification flair, like writing streaks, productivity, vocabulary, and tone reports.
It also highlights the value customers receive from the site while providing a tailored and exciting experience. In the end, this motivates people to keep using it.
Beaconstac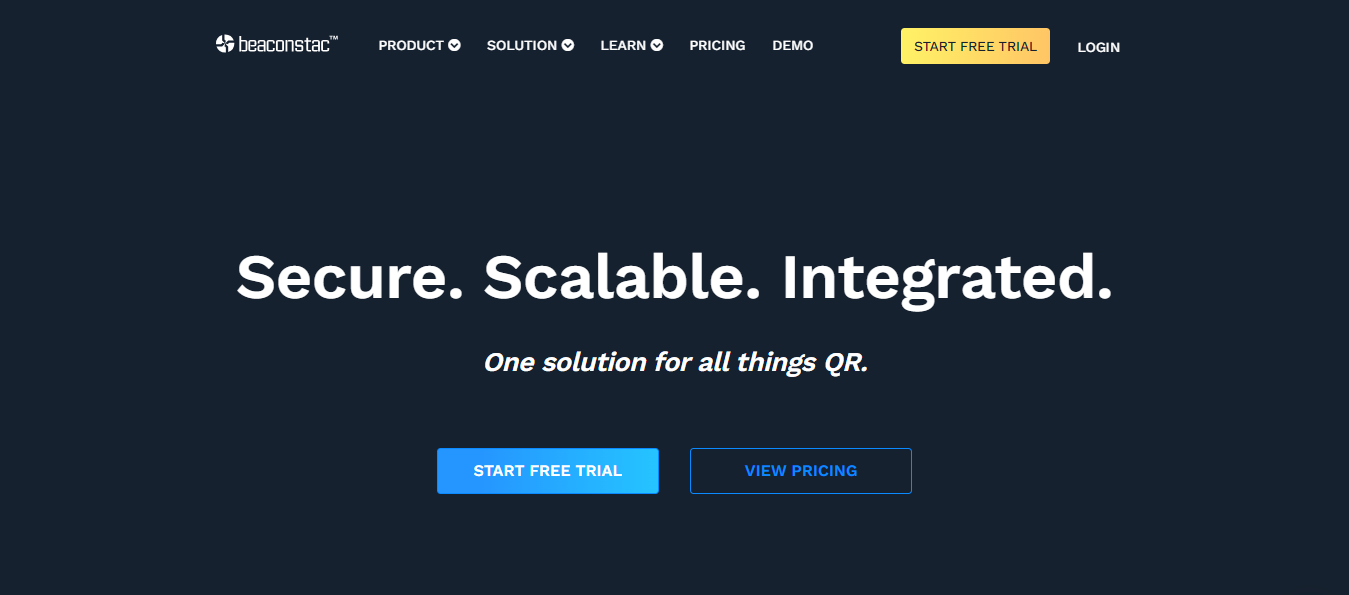 Beaconstac is an expert in creating QR codes for a variety of applications as well as acquiring data that can be used in data analysis.
QR codes can be used in marketing campaigns that include a call to action (CTA). People can acquire vouchers, promotions, or QR code sign up to subscribe and receive weekly sales updates by scanning the QR code. They can just scan the QR code with their phone to be directed to the website.
Beaconstac can adapt QR codes for many applications while also offering secure and unique QR codes.
Read also: Email Marketing Statistics You Should Deal With
Conclusion
Email gives you the most power or customization out of all the popular digital marketing strategies, including social media marketing and search engine optimization (SEO). If you are competent at segmenting your audience, targeted experiences will increase client retention.