Email signatures may seem insignificant to you, but are they? While crafting a strong message body is crucial, how you end a business email also matters if you want to make a good impression.
Does the phrase "best regards" seem dated? A simple "thank you" could seem straightforward. Consider skipping the sign-off procedure entirely. Absolutely not! Let us understand the importance of email sign-offs and how to utilize them to boost response rates.
Related article: Best Email Marketing Automation Tools
Why Are Email Endings Important?
Whether you expect the recipient to take action or not, it matters how you end your email. A simple signature after an email increases the average response rate and significantly increases the likelihood that the recipient will respond in writing.
Additionally, emails that ended with a "thank you" received much more feedback than those that used other typical closings. Whatever you decide, remember that the email sign-off is the reader's last interaction with you. It's the final thing they read, and it determines whether or not they will answer at all and how quickly.
Imagine it as the conclusion of a conversation. Would you ever meet a new business contact and then turn around and leave without saying anything? No. Then, why be impolite in your emails?
Read also: Email Outreach Tracking Guide
What Are the Different Ways to End an Email?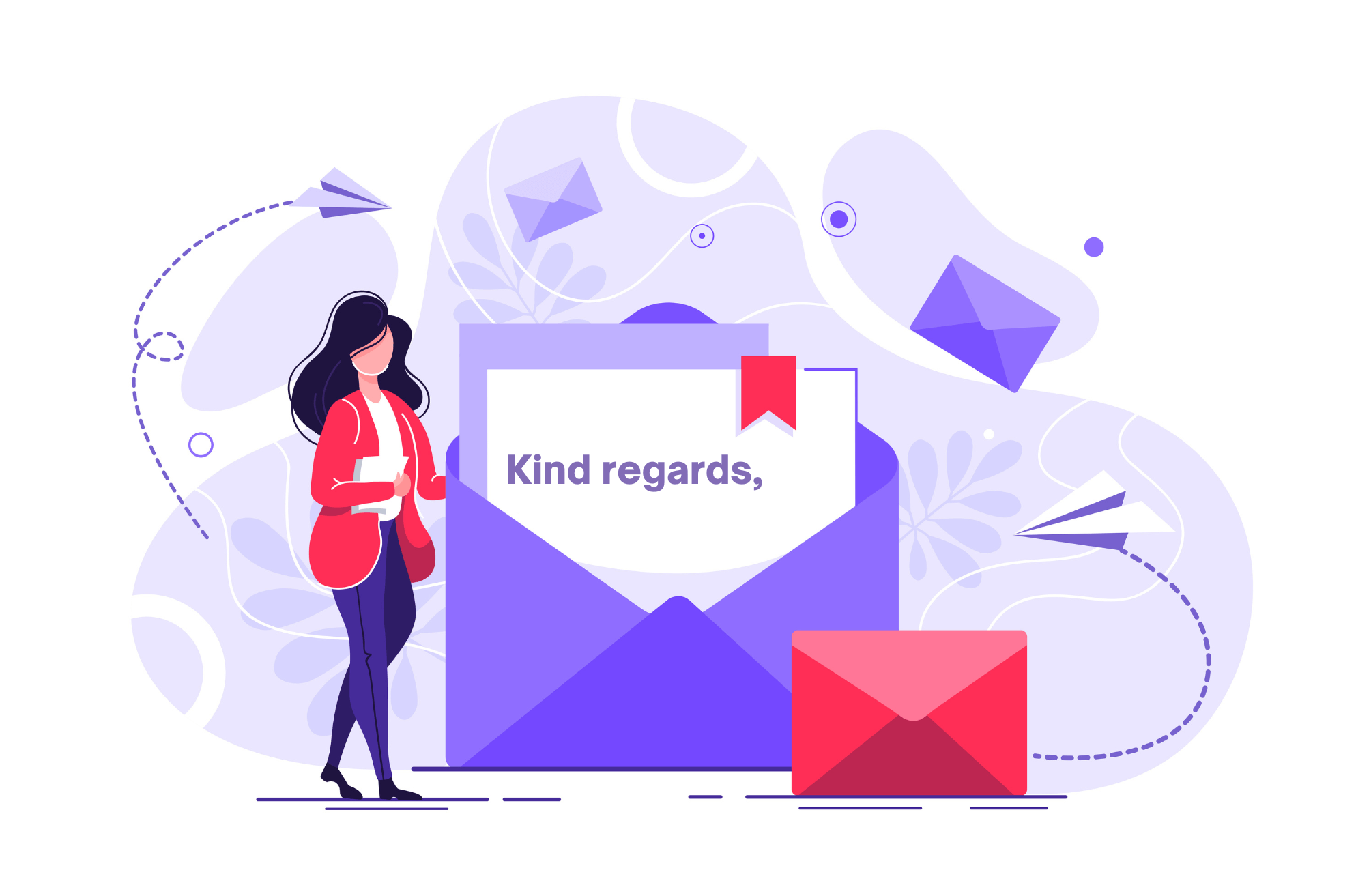 There are various ways to end an email. Since each email open line is different, the closing lines of the emails also vary. That is why there are multiple ways to end an email, whether you are writing a formal or informal email. 
Here we will discuss some essentials to include in the closing lines of an email:
A Closing Line
A brief concluding statement that seamlessly transitions from the email's primary subject to your signature should be included in every email before it is sent. This final sentence might express your appreciation for the recipient's time, show that you're ready for future conversation, act as a call to action, or act as a phrase that implies you expect a response.
Closing (Sign-Off)
Unless you are close with the receiver, every business email needs to end professionally. Depending on your relationship with the recipient and the message, the closure can either be formal or informal. The most typical email sign-offs are "Regards" and "Best," however, we've compiled a long number of official and informal examples (below).
An illustration of a concluding line is as follows:
I'm grateful you took the time to review my references and resume. I Hope to hear from you very soon!
Sincerely, 
Beth John
State Your Name
Always add your first and last name in the signature if you are emailing somebody for the first time. Using your first name as a signature qualifies for communications with coworkers or individuals you already know from previous email correspondence. Please note that it's best to avoid using your nickname to wrap up a conversation unless it's well-known and is frequently substituted for your first name.
Title and Company
When cold emailing prospective clients, you must include your current workplace title and company name in your email sign-offs to avoid confusion about who you are. We suggest keeping your current contact details (phone number and email) away from your signature if you're applying for a job. 
You can use the following example as a sign-off:
Joe Jefferson
Sales Manager
Contact Information
Although the reader of your email knows your email address, it's usually helpful to include additional contact details in your email, including your personal phone number, because some people may prefer to get in touch with you via this method. 
Additional Resources
Links are another element you might think about including in your signature. The link might go to your LinkedIn account, website, or other social media accounts. It could also go to a landing page you wish to advertise, your online calendar, portfolio, most recent blog post, etc.
Read also: How to Write a Collaboration Email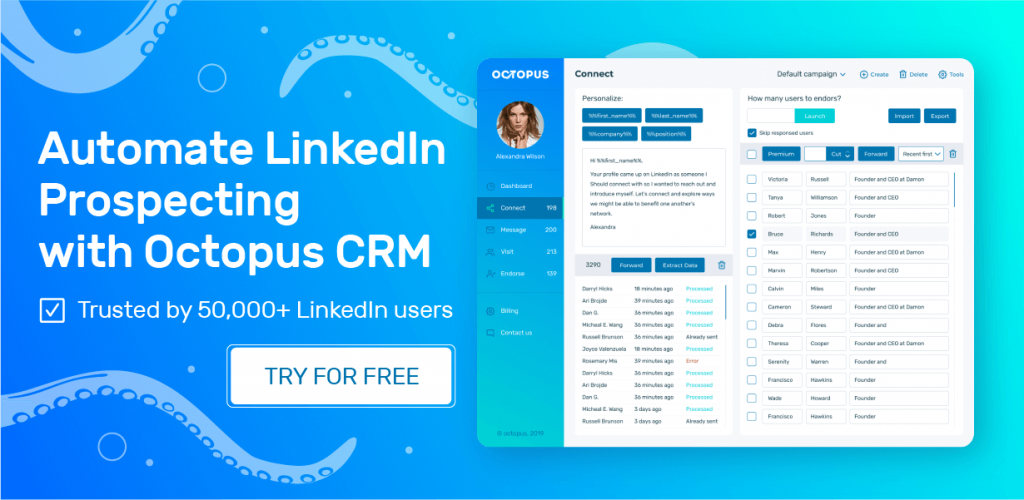 How to End an Email? [21 Examples]
If you're unsure how to end an email in a professional setting, compare it to the closing of a formal letter to maintain professionalism. Today, sending an email is equal to mailing a letter by post. Therefore, any email marketing campaign can utilize the same methodology and guidelines. Make sure you sound professional and kind at all times.
Related article: Why Email Campaigns Fail?
Here are some examples of sentences that you can use as closing lines in your emails:
When You Are Looking For a Response to a Question
Sign-offs that contain a friendly reminder can work as triggers for action. Human beings react to visual stimuli. When we read, we tend to go to the headlines, and sight associations impact our memory. According to research, there is a 40% greater chance that you will complete a task when it is connected to something within your view line. 
The following are some suggestions for promoting your recipient:
I sincerely appreciate your assistance in responding to my query.

"I'd appreciate it if you could respond by [day or time]. Thanks!"
Regards
There's no way to make it more expert! Because it doesn't create any expectations, it works, but use it with caution. But be aware that, at times, it doesn't sound super considerate. When misused, it could give the impression that you do not care about the recipient or the business deal you are talking about.
Yours Sincerely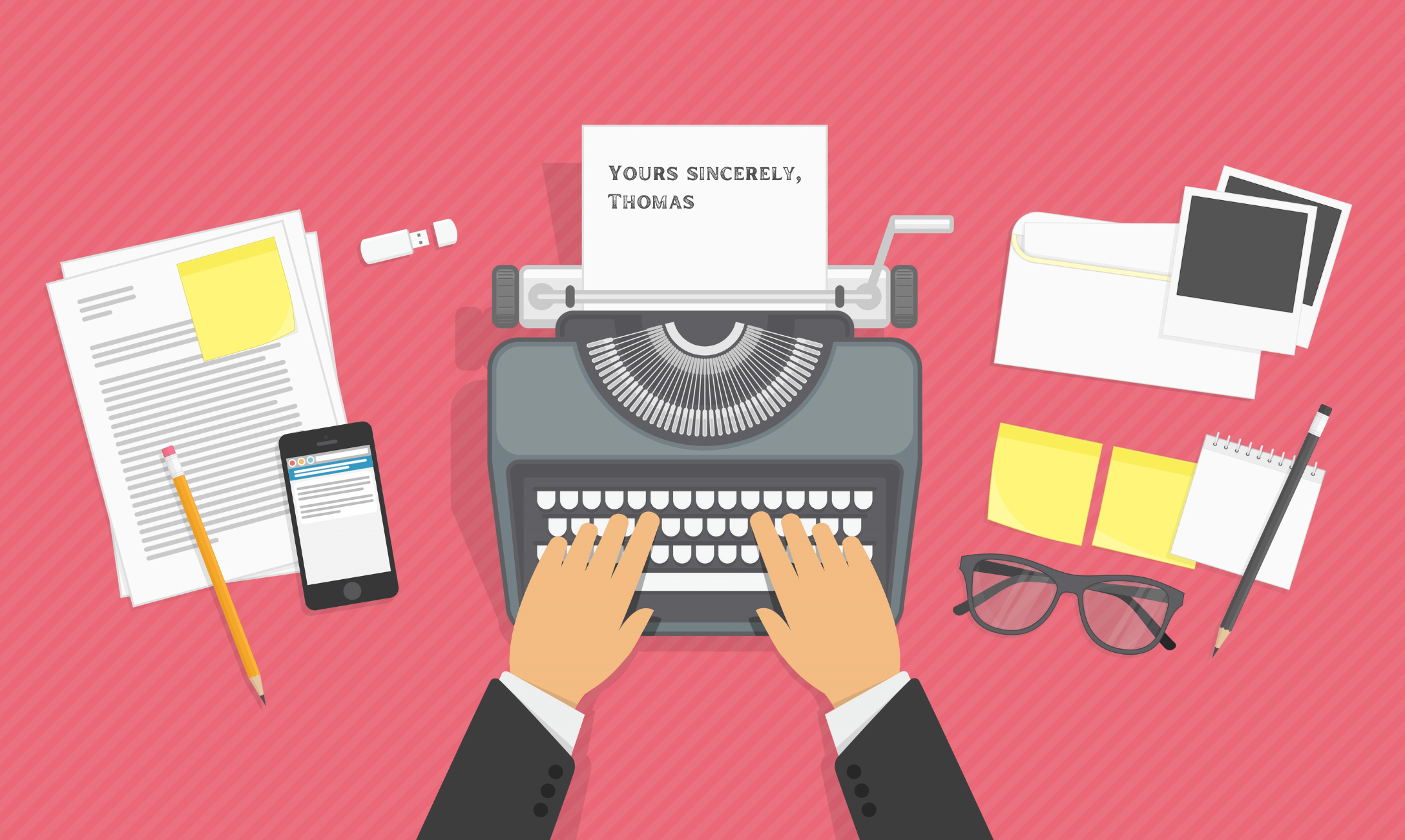 An appropriate letter closure for a formal email is one we all learned in school. However, it could sound stuffy. Therefore, if you're a tiny firm, we suggest you stay clear of it and choose something a bit less official.
Congratulations Again on the [Trigger Event]
You must remind the prospect that things have changed in their firm and that they may want to change their vendors. Therefore, if you acknowledged a trigger event in the opening of your email, remind them about it in your sign-off.
How to End an Email with Thank You / Thanks
Anytime someone says "thank you," they are being sincere. Use it whenever you like to convey that you anticipate the reader to do something because it can also express hopefulness in the tone. It's customary to end emails with an exclamation point since it sounds more sincere and exciting.
Best
Best is a happy, snappy way to say "best wishes." If you receive numerous emails, you know that almost everybody employs this sign-off. Similar to how regard is effortless in more formal communications, it is seamless because of its familiarity. The drawback is that it might be boring and safe, which is a problem if you want to provide a dynamic, attention-grabbing message.
Thanks in Advance
The Dripify study reveals that emails including a thank you in advance have the best response rates. Perhaps this is the case because your sign-off communicates thanks and establishes an expectation; you're indicating that you will be delighted when the person you're emailing replies. Always use caution when saying "thank you in advance" because it can seem excessively demanding in more professional settings.
Yours Faithfully
Etiquette advises using this closure in combination with "Dear madam" or "Dear sir" if you are unable to greet the receiver by name – unless you are American, in which case you should use "Yours sincerely."
Enjoy the Event, and Let Me Know How It Goes
To demonstrate that you are paying attention throughout your conversations, mention anything on your prospect's calendar.
Suppose a customer mentions a conference on social media, or you can infer their presence from customer research. In that case, you can also utilize this sign-off with customers you have still not contacted.
When You're Requesting a Meeting
Remember that your email may be scanned. But it's all right, readers use an "F" pattern. As a result, the last thing they will see in the email body is your left-aligned signature. This provides one last opportunity to prompt them to accept a meeting.
"Hoping for an empty spot in your calendar,"
"Willing to work with your schedule,"
Take Care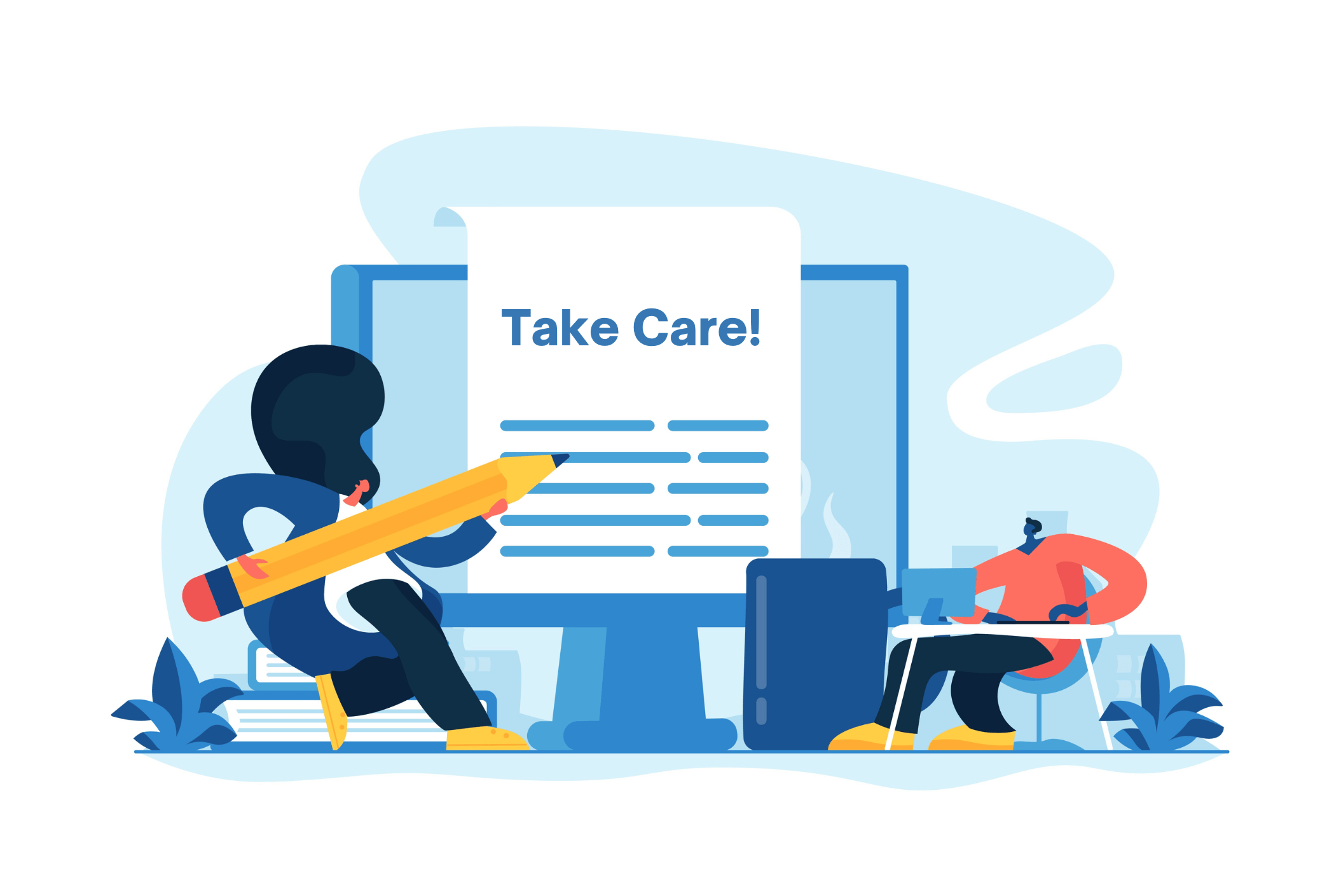 The coronavirus issue is probably why you're starting to notice this more frequently. However, regardless of the situation, it is a fantastic informal way to close an email. It's warm and pleasant and excellent for use with people you know.
Great Working with You
It's always polite to tell someone you worked with in an email that you appreciated the opportunity to do business with them. By doing this, you leave room for potential future cooperation.
Have a Fantastic Monday 
There is a general dislike of Mondays. Your prospects will grin after reading this ending line, demonstrating that a natural person is standing behind your email. However, avoid using it for those who won't get the humor in it.
Enjoy the Holidays
Using this during the festive season is a fantastic idea, especially if a potential customer has mentioned a holiday they will be attending or enjoying. Use the next choice on this list if your potential customer hasn't indicated a holiday.
Enjoy Your Break
It's advisable to say, "Enjoy your break" or "Enjoy your time off" if a prospect hasn't specified a holiday season. Still, you know that it would be a long weekend because of the public holiday approaching that would offer people some time off from work.
When You're Nurturing a Relationship
This recipient is someone you are familiar with, so be kind to them. To express your support for them or provide items they might find interesting, close your email. 
Here is how to do it:
Stay awesome

Keep fighting the good fight
Emoticons
Winks, smiley faces, and other expressions of the sort are all becoming increasingly popular. While for some, it can make their day better, for others, they might come off as nasty. Before pressing those emoji symbols, you must probably read a research paper about their use in business emails. Make sure to use it with people you know.
Thanks Again
You might close your email by expressing gratitude once more if the receiver has done you a significant favor and previously mentioned that fact. If the recipients have not gone the extra mile to assist you, a double thank you may come across as phony.
Looking Forward to Hearing from You
You may have observed people asking a question or making a request using this sign-off: "Would you be willing to share your freelancer advice over a cup of coffee? Looking forward to your response…"
Sadly, this frequently comes off as pushy. For the opposite circumstance, we advise using "Looking forward to hearing from you" instead when assisting someone else.
For example, let's say you are contacting them regarding a speaking engagement. Another possibility is that you are informing them that your blog post included their story. When the provider uses it, the phrase conveys friendliness and warmth.
Respectfully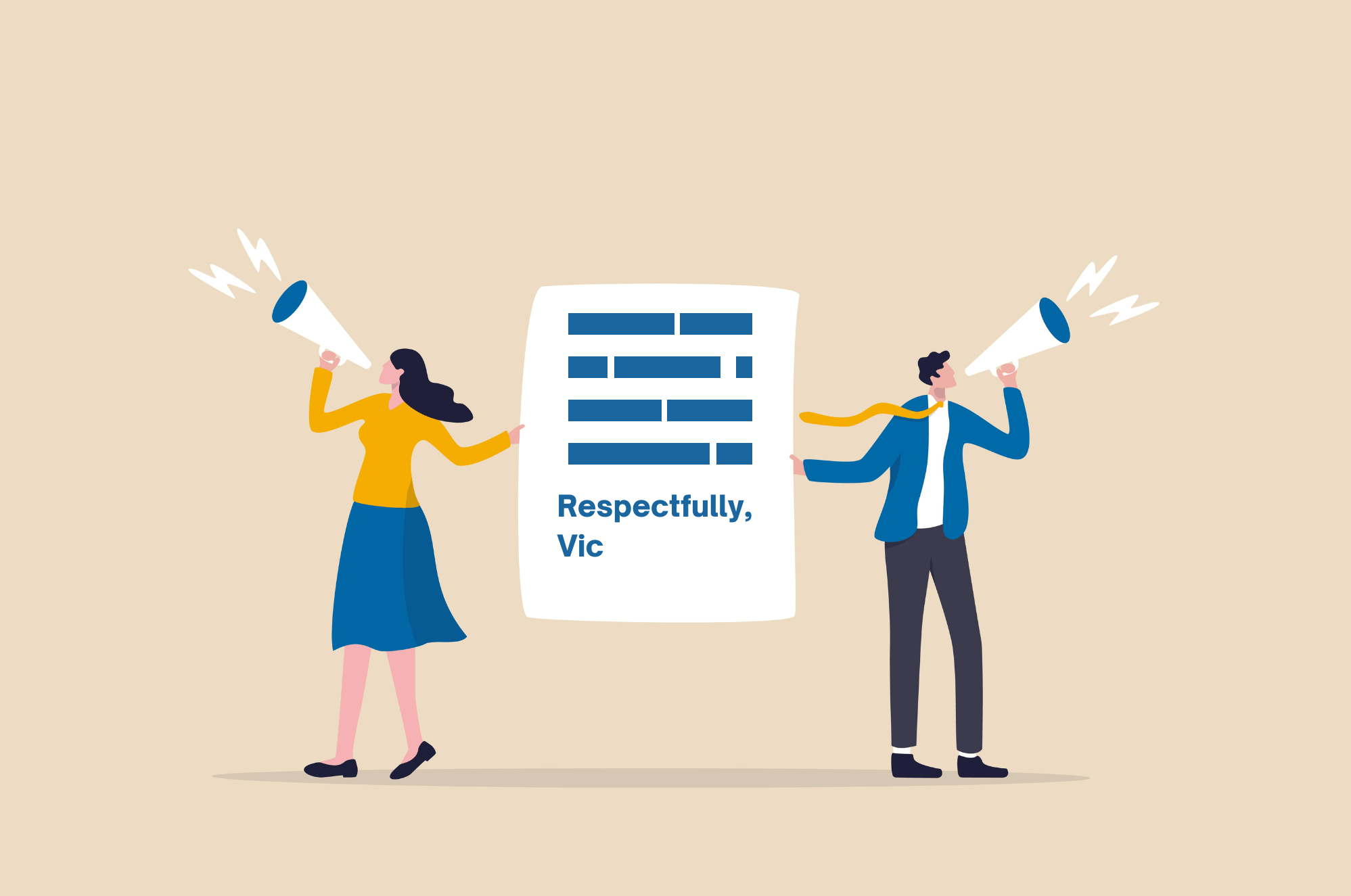 Use the word "respectfully" when contacting someone significantly more powerful, knowledgeable, or experienced since it conveys a sense of deference to your recipient. Additionally, it can serve to temper a message that might otherwise be hostile.
When Preparing for a Scheduled Appointment or Project
By stating that you will be in contact with one another, you leave the door open for future dialogue. If you want the recipients to contact you, add your phone number to the email's closing lines.
Talk soon

Speak with you soon

Looking forward to connecting soon
These are a few examples of closing your email, hoping the receiver will connect with you. 
Related article: Best Email Drip Campaign Examples
How to Write the Best Email Closing Lines?
Here are a few tips on writing your closing and the best approach to wrap up an email. When selecting an email closure, there are a few factors to consider.
Include a Closing
Some individuals believe they can delete the closure from an email. However, this comes across as incredibly professional; always close your document. This is true even with an email signature. 
Consider the Relationship You Have with the Receiver
When communicating with anyone about your job search, use formal email closings. However, if you and the recipient are good friends, you might want to use a semi-formal closure like "Cheers" or "Yours truly." Always use a more formal finish if you are unsure.
Do Not Use Unprofessional Closings
Even if you know the receiver of the email, refrain from using informal sign-offs like "See ya later," "XOXO," or any other similar phrase in a formal email.
Use Your Full Name
Avoid using your first name or nickname when communicating with a close friend or coworker. Use your full name so that nobody can misidentify you.
Read also: How to Use Email Variables For Bulk Emails
What Closing Lines Should You Avoid In Your Email?
Despite the increasing blending of our personal and professional lives and that work emails occasionally combine text messaging, some email closings are inappropriate for the workplace. There are many plain examples, including slang, "Love," "Later," and perplexing abbreviations. 
Although other habits and particular closing lines pose a more subtle danger of business email errors, we aim to assist you in avoiding them. Here are some terrible email closing examples.
No Closing Line at All
In the modern world, when many emails are sent from mobile devices, leaving out a signature is perfectly acceptable as an email chain moves along, especially if your recipient does the same. But it comes across as impersonal to send emails without signing them or marking the formal signature you have prepared. 
Yours
This formal, too-stiff sign-off makes me think of vintage love letters. When you ask for anything or give someone information, you do not want them to think of your potential client, business partner, customer, or coworker.
-[Name] or -[Initial]
Even though this type of sign-off could be appropriate for brief, informal emails, most people find it excessively chilly and distant, especially when making a first connection with the recipient.
Rgds, or Thx
Show your contacts that you care by writing complete spellings in your "regards" or "thanks" message rather than shortening them to "rgds" and "thx."
Yours Truly
Are you the recipient's property? Nope. Except if you're sending your parents an email from the summer program, this is fake and cheesy.
Sent From My iPhone
We felt it was important to emphasize that this is not a proper sign-off, regardless of the context. However, this email closing occurs accidentally when the sender does not include an original signature. But among all sign-offs, this one might be the most usual. It conveys that you do not value your contact enough to alter the default email sign-off. Therefore, please refrain from blurring when speaking to friends or colleagues.
Read also: Email Marketing Statistics You Should Deal With
Conclusion
Even though the conclusion of emails is something you will probably write last, it should still receive the same care as the opening sentence, greeting, and email body. You must understand the context to end emails professionally. 
The next time you're unsure how to end an email, think about whether it should be official, casual, or between. The next time you consider how to conclude an email, refer to this piece if you still have trouble deciding on the appropriate email conclusion.
Read also: Best Times to Send Cold Email