It's critical to comprehend how and why email marketing occasionally fails when its utilization increases at an astounding rate. Once you know the things that may go wrong, you can reduce risks from the start of creating an email marketing campaign while improving the success chances of the campaign.
Use this article to learn about the numerous theories and causes of the failure of marketing emails. Additionally, learn in-depth insights on how to fix and avoid the mistakes that lead to marketing emails failing.
Email marketing has a whopping ROI of $36 for every dollar spent. Approximately 3.9 billion people use email regularly, sending more than 3.5 million emails every second.
These figures stand alone as evidence that email is the most efficient marketing and communication channel for engagements for all sizes and types of businesses, from startups to global giants, both in terms of price and performance.
Email marketing has incredibly high success rates, but things can easily go wrong if you don't use your emails the right way! It's crucial to note that more than 60 percent of marketers assert that email marketing has a good return on investment. But what about the rest? Why do the rest of the 40% find emails to be ineffective?
Unfortunately, there is more than one reason email marketing fails. By understanding these reasons, you can mitigate the risks of failure from the first stage of email campaigns and increase success rates.
Below we've created a comprehensive list of challenges that cause email campaigns to fail and how you can combat them to ensure profitability:
The 14 Reasons Your Email Marketing Campaigns Are Ineffective
So, you're having trouble converting subscribers into loyal customers- people don't open your emails, visitors don't click through, and readers are unsubscribing. Wondering why?
Your customers want more than unamusing and repetitive promotional emails with cheesy sales copies. They want enticing, shareable, and clickable emails that grab the audience's attention and hook them. But first, let's discuss the top reasons your email campaigns fall flat:
Emailing Everyone
What's worse than not having a list of customers? Having a complete list of random people!
No matter how fantastic your product or service is, sending your email campaign to every email address you find will not help you foster a loyal customer base. Instead, it will annoy the recipient, and they may even flag you as a spammer. Consequently, it will hurt your reputation and damage your chances of connecting with your target audience.
On the other hand, if the recipient opens your email, they might not find it helpful, meaning you'll have wasted massive resources for a subpar response rate. Therefore, you must rethink your email campaign list before you create your cold copy.
Start by considering your ideal buyer persona and follow up by curating a list of high-quality leads. For instance, if you sell marketing software, you won't benefit much from gathering 10,000 emails from software engineers compared to 1000 emails from marketing managers.
For this reason, businesses must segment prospects to laser-focus on their target market and improve performance. Remember, polarity equals popularity, so the better you segment your customer base, the easier you'll find it to attract subscribers.
Furthermore, you must keep your contact list up-to-date to minimize bounce rates and improve click-through rates. We recommend spending up to 3 to 4 hours creating a killer buyer persona and researching your target audience. Once done, you can build a list of contacts to contact featuring relevant details. You can include their contact and personal info to personalize your outreach emails and sales copies.
Not Segmenting Email Lists
One look at your email inbox, and you'll agree that there are hundreds of boring emails with unengaging headlines and poorly-written copies. As a marketer, your worst nightmare is disappearing in the black hole that is unread emails, and your biggest challenge is determining how you can stand out with attention-grabbing content.
Here's the truth: if you're copy-pasting your email copies, you're actively chasing away subscribers. Instead, you must create highly relevant and personalized messages based on their interests, behavior, and knowledge of your brand and services.
Building a segmented email list aids businesses in creating targeted and customized campaigns, allowing you to boost your conversion rate and ROI. Remember, if your emails address the customer's pain points and needs, you can cultivate brand trust and attract sales. 
Using Spammy Subject Lines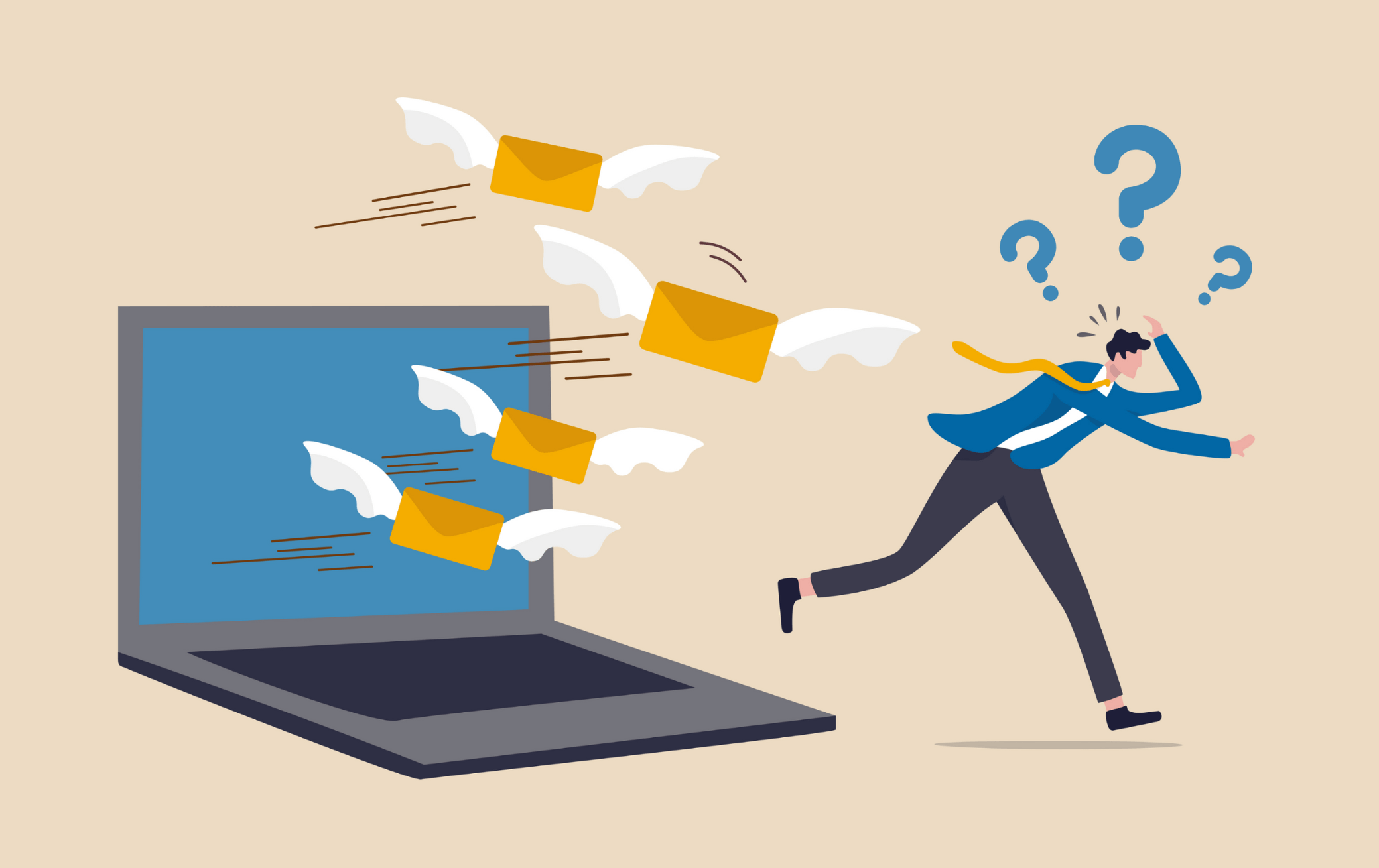 Research by the Content Marketing Institute reveals that marketers rate email newsletters as their top-performing content for capturing and nurturing leads. Moreover, content marketers rely heavily on email for converting qualified leads. 
Unfortunately, not every business succeeds, especially since this requires tapping into your creative side. That's where creating a killer subject line comes into the picture! Research shows that over 33% of readers open emails based on the subject line.
If your goal is to not end up in the trash bin, you must create attractive headlines that capture readers and encourage them to click. So, instead of creating spammy or lousy subject lines, you must focus on creating curiosity.
Entice your readers by curating eye-catching headlines that sell your email, not the product! Once you master crafting exciting subject lines, you can improve your brand image and establish yourself as a brand authority.
Making It All About You
We've all been there: you go to a party only to get trapped by the guy who spends the whole time talking about himself, from how their first word was "hustle" and how they definitely have the highest IQ.
The same is true for email campaigns, except you'll find it easier to delete an email than escape a dreadful party. Creating a "selfish" email, where you go on about the many standout features of your new product or service, will only turn off a customer- because there's no quicker way to lose prospects than by talking about yourself.
The fact is that prospects don't care about your company or product/service. They want to know how it can help them solve their pain points, and that's what your email must focus on. Instead of showing off your latest item, provide value by customizing your emails.
Not Personalizing Your Messages
Another common mistake novice marketers make trying to achieve maximum results through a minimal effort by sending mass emails to prospects. While it's true marketers send outreach emails in bulk, it's essential to understand the difference between an emotionless copy and one that evokes positive reactions.
Your customers seek an emotional connection; they don't want to be another number on your extensive newsletter list. Not only is it an ego crusher, but it's also the quickest way to destroy customer loyalty. Therefore, unless your target audience doesn't believe you genuinely care about connecting with them, you might not improve your open rate, let alone receive a response.
However, a fantastic way to improve your email outreach open rate is by personalizing your email copy. By showcasing authenticity, generating curiosity, and displaying value, you can entice readers to open your email and respond. And what better way to say "I care about you" than by showing that you've done your homework and understand pain points?
Remember, you don't have to bend backward to attract subscribers; adding your prospect's name can significantly boost your open rate. However, your job doesn't involve using "First" and "Last" mail merge filters. To attract prospects, you must try to foster a deep relationship. For instance, you might share a blog post you believe is helpful or provide a discount on your latest tool. 
A Weak Call-To-Action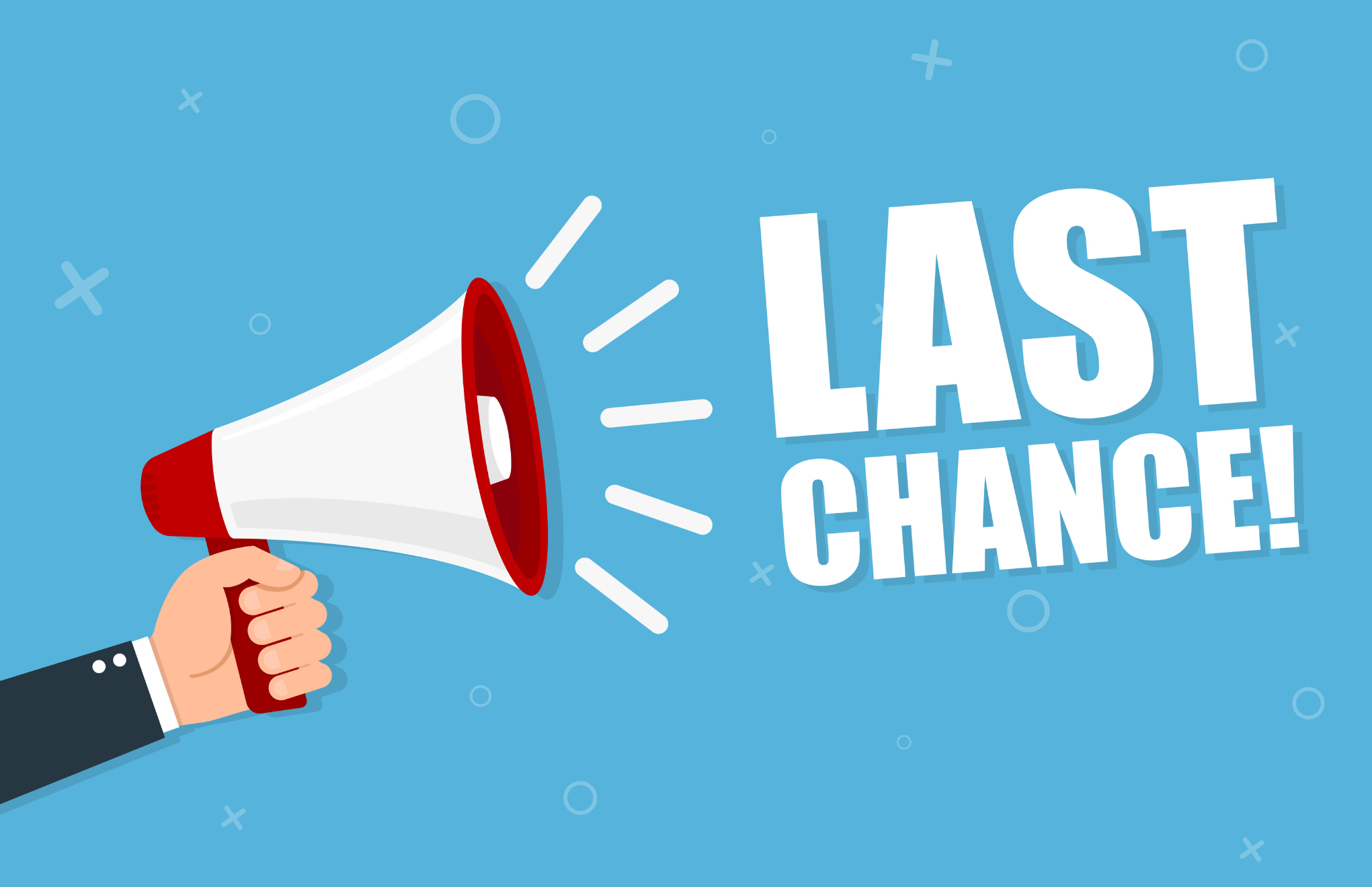 It's no secret: your email needs a solid call to action (CTA) to tie the sales copy and invoke a positive reaction. Without a clear and easy-to-follow CTA, your target audience will be confused about their next step.
Therefore, before you craft your email, create a clear vision of its purpose. What desired action do you want? Do you want to promote a piece of content or your newest service/product? Or, maybe you want to create buzz about your upcoming event or new launch? Or do you want to convert the lead into a loyal customer?
Regardless, as a marketer, you must ensure your email's text, images, and design align with your desired outcome. After that, ensure you create a clear and catchy call to action that points the reader toward the action you want them to take.
Wondering how you can create an enticing, standout call to action? Here are several examples to get you started:
Tip # 1: Ensure Your CTA is Easy to Find
While you should never create a sales copy, you should also not bury your call to action in your email. There's a right and wrong way to encourage customers to take your desired action.
Ideally, you should write a concise and sweet sentence displaying what step the reader should take. Try using bright colors or large buttons so that the CTA stands out from the rest of the email copy. Don't use cheesy language, be authentic!
Tip # 2: Utilize the Right Call to Action Phrases and Keywords
We've all heard the phrase that "content is king," but the truth is that words matter. If your CTA is vague, unattractive, or dull, your prospect might skim over it.
Instead, using words and phrases that create urgency, foster curiosity, or display value, such as "Read More," "Limited Offer," and "Buy Now," instantly captures the reader.
Tip # 3: Don't Lose Sight of the Message
Like everything in life, there can be "too much" of a good thing. So, avoid adding multiple calls to action in a single email copy; it will generate confusion and muddle your message.
If you do that, readers might not take any action at all!
Tip # 4: Repeat Your Primary Message
When appropriate, consider repeating your call to action to instill the message in the reader's mind.
Remember, your goal is to ensure readers jump from your email to your website or product, so repeat the CTA to provide readers with more opportunities to interact with your brand.
Going For The Sale Too Soon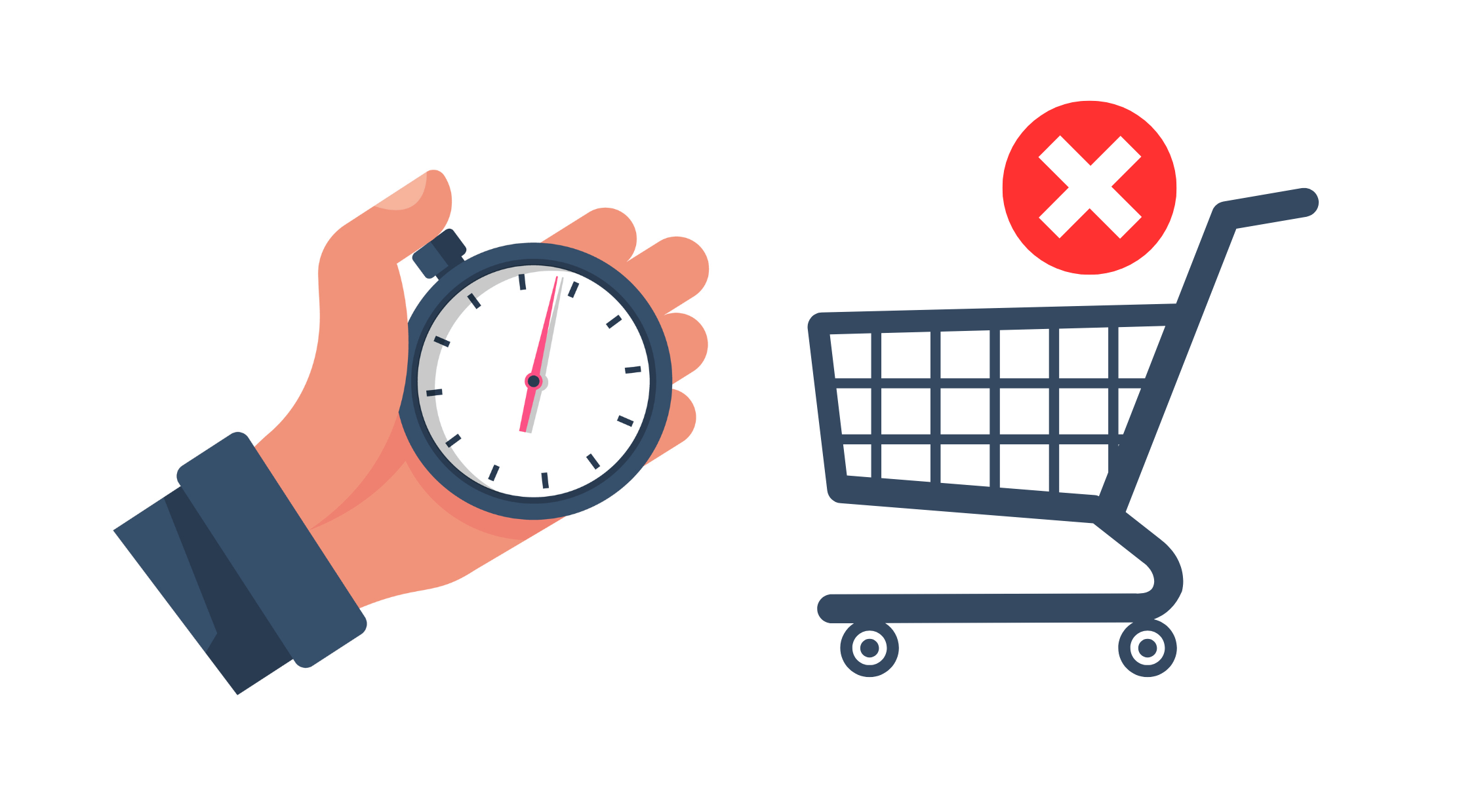 Although all email marketers share the same end goal of converting leads into buyers, there is a particular way of courting customers. If you're selling them 24/7, you'll turn them off and lose massive traffic.
Contrarily, creating a balance between the provided measurable value and walking customers through the journey to sale ensures success. Here are the features of a killer email campaign:
– Warming up to prospects by providing them value for free
– Triggering the potential customers' interests using success stories of past customers who benefitted from your products or services
– Fostering a solid emotional connection with readers who see their reflections in previous buyers
– Thus, the decision is a no-brainer for your reader when it's time to make a purchase!
Sending Your Emails At The Wrong Time
There's nothing worse than waking up to a full inbox filled with promotional and cold emails. If you're like most busy professionals, a typical weekday looks like this: wake up, click on your email, open your inbox, and find an extensive list of unread messages.
As a result, you'll skim through the list of inboxes before waving goodbye to most of them as they disappear into your trusty trash folder. On the other hand, you'll direct your attention to an email that lands in your inbox during work hours.
In addition, people dedicate some time to reading and replying to emails in the morning while ignoring them in the afternoon. What does that mean? You must focus on sending your emails at the ideal time, especially if your goal is to improve your response rate.
While this sounds complicated — mainly if your prospects live in different time zones — there are tools and software that allow you to tailor your sending schedule based on varying demands. The best part? Aligning your emails to match the prospect's time zone can help you improve your response rate by a stunning 43%!
Not Following Up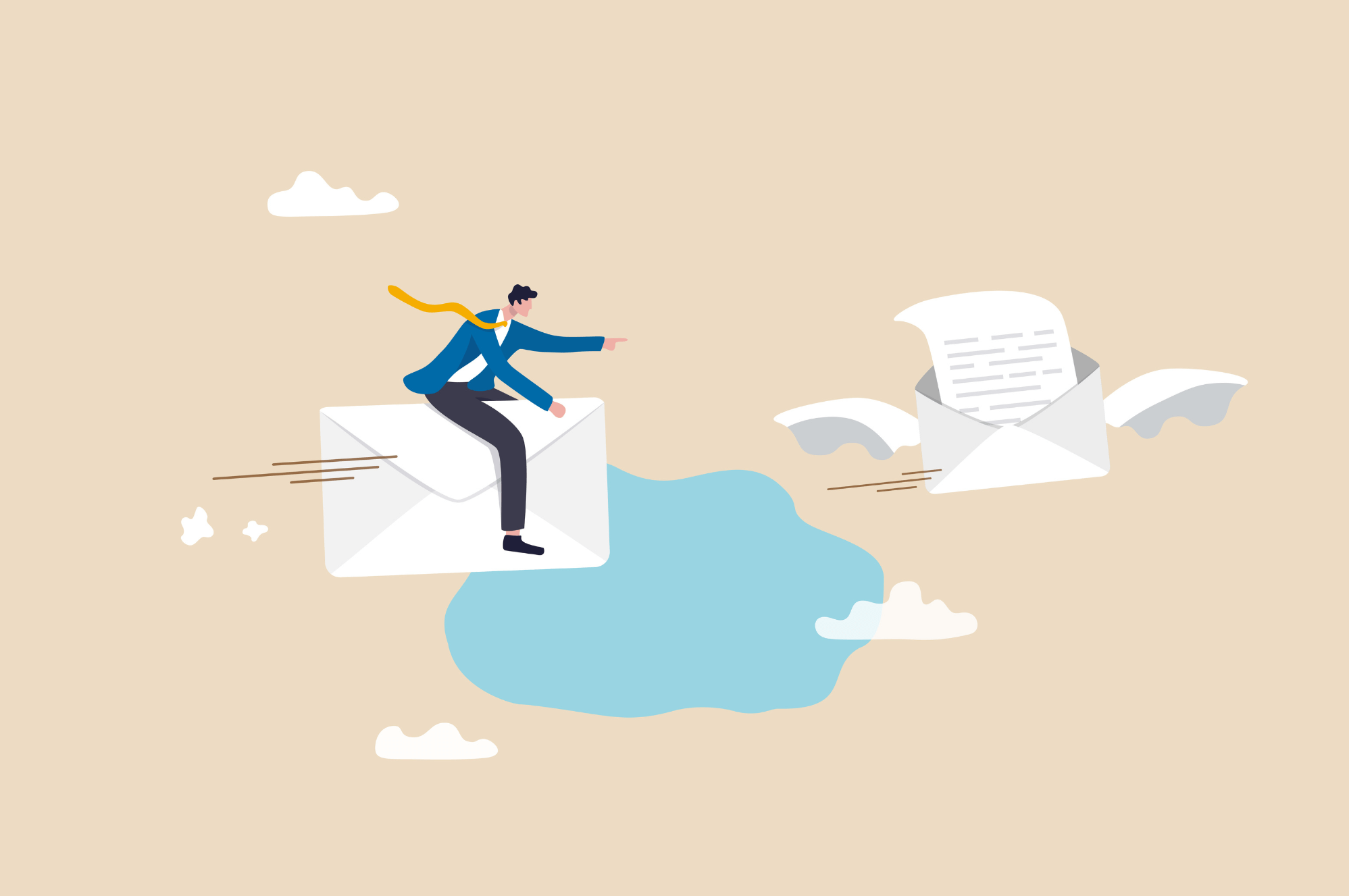 Unfortunately, over 44% of sales teams give up after one follow-up email. Since only a few readers contact you after the initial outreach email, your business should consider setting up a killer drip campaign.
Creating a stunning drip campaign with emails that deliver to your reader's audience based on particular actions can help foster a strong relationship between you and your prospect. It can also ensure you don't miss sales opportunities and cultivate a loyal customer base.
Besides this, you must ensure your outreach email, and follow-up sales emails are personalized and relevant. However, they won't deliver your required goal if they don't share the same purpose or provide a muddled message.
While following up, remember to go beyond the second outreach message if your prospect does the following:
– Showcased an interest in your or similar products or services
– Mentioned a challenge or pain point they want to overcome before they proceed
– Offered details on why they find your brand or its offerings interesting
– Viewed every email or multiple times
– If your prospect displays any of the above behavior, you can try going beyond the third email.
Focusing On Just One Channel
Though there were once only one or two channels for businesses to market, the numbers have increased significantly during the past few years. Therefore, if you're still limiting yourself to one communication channel, you will kill sales opportunities and lose qualified leads.
On the other hand, creating a multichannel or omnichannel strategy provides a broad view of your target audience, easing the process of attracting customers. Using email-only automated campaigns can cost up to 40% of sales opportunities.
Contrarily, integrating high-quality videos, images, or text messages into your emails can help improve your response rate. So, instead of sending endlessly dull emails, make it a little exciting by including a few touchpoints in between.
For instance, with an omnichannel strategy, you can warm up to customers by starting with a simple online interaction — a LinkedIn profile view or Facebook comment —- to put a face to your email and create a memorable impression. However, remember that multichannel outreach can backfire if you simultaneously send messages across several channels. Your brand might appear creepy, irritate the prospect, and decrease your response rate, which can harm your brand image.
Not Continuously Improving Your Campaign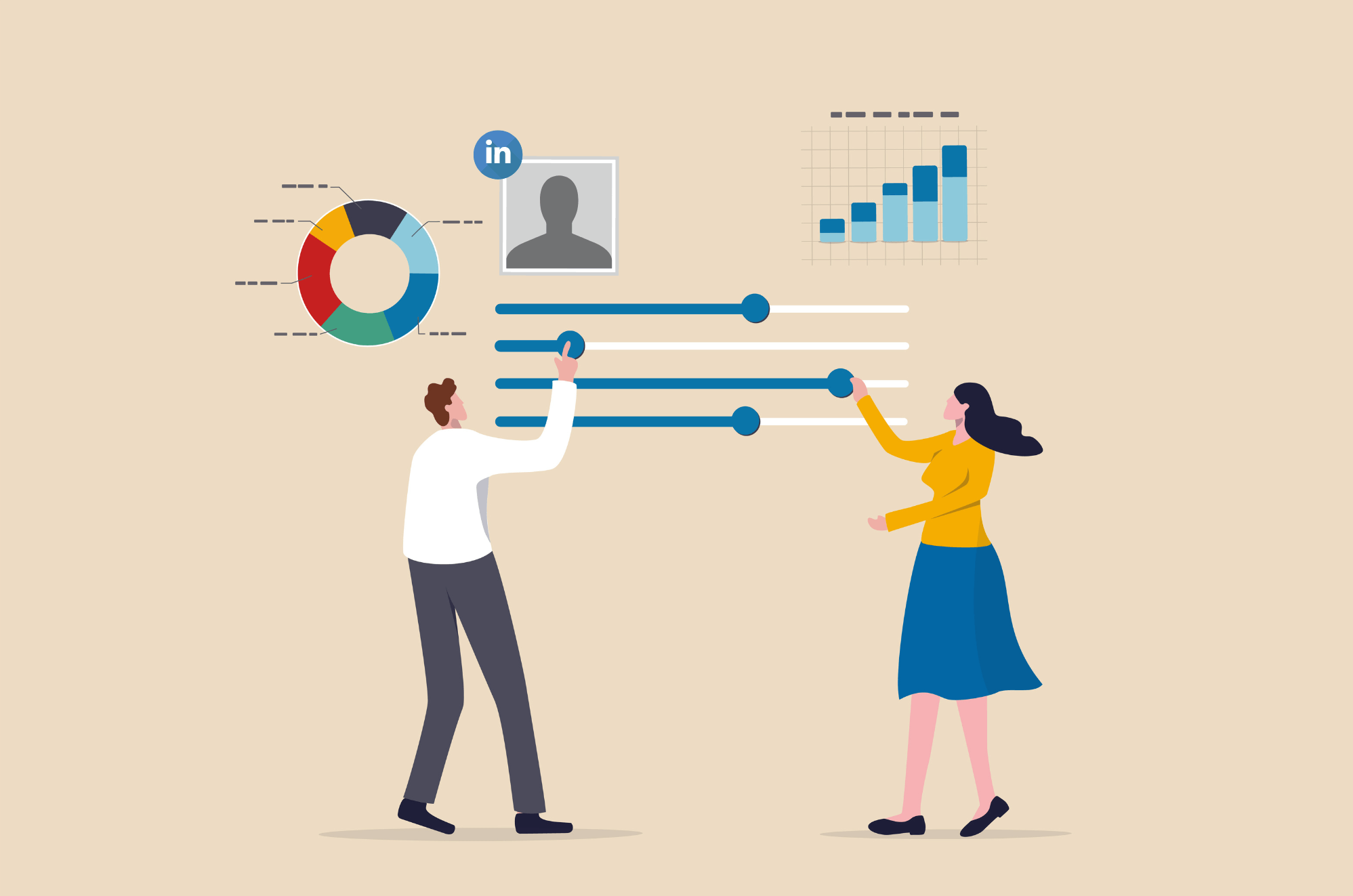 Many believe email marketing is about setting up the campaign and chilling as the responses trickle down. But that's not how it works; you must continuously monitor and analyze the KPIs to ensure optimum performance.
You can just set the campaign and forget about it even if you think it's perfect for generating desired results. The SDRs and campaign manager need to check the response rate almost daily to be refined and optimized for efficiency.
Tracking campaign performance also helps you identify hot leads and close the deal before it gets too late. While you might find several examples to tailor your email for optimum results, you know your audience best.
Therefore, you are in a better position to decide what works and what doesn't (depending on the actionable data and real-time analytics). Keep an eye on data and optimize your campaign from time to time.
Not Doing Outbound
Irrefutably, your email campaign is all about generating leads, and you can't achieve that without doing outbound. Converting inbound leads is easier, but they're not the only customers your brand can have.
You need to set up an outbound campaign to reach a bigger market or specific segment/niche of your audience. This will help you make them aware of the solution (your company) before they find it on their own (which can lead to your competitor).
But this doesn't mean you can send emails left, right, and center without making much sense of your niche audience. Whenever sending outbound emails, your company's prestige is at stake. Therefore, your emails should be well-crafted without sounding too salesy and incorporated with CTAs and opt-outs. 
Otherwise, your outbound sales campaign can backfire, causing you to lose potential prospects.
Lack of Effective Communication with Customers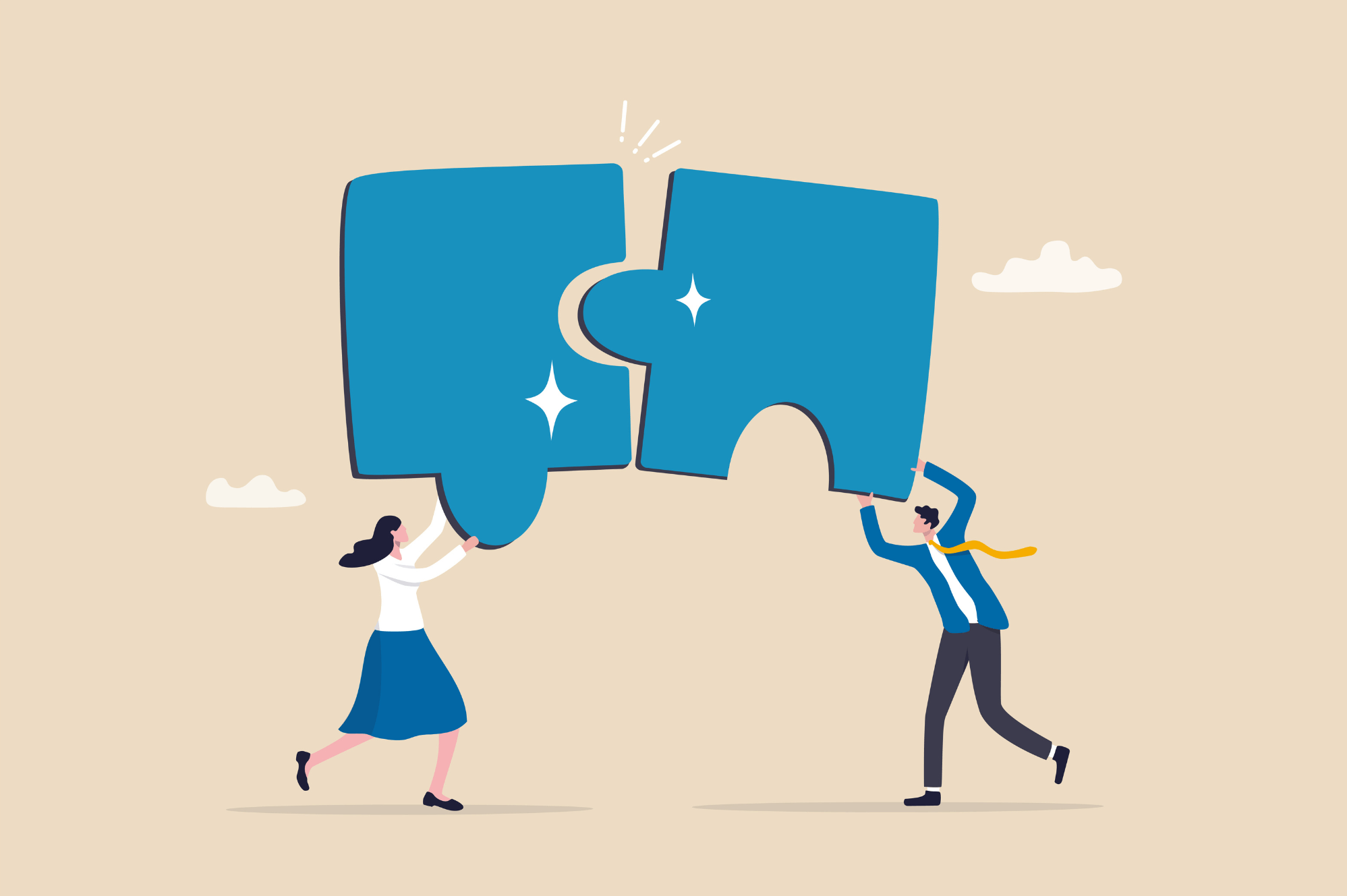 Being able to send your emails successfully is a prerogative of your audience's benevolence. Think of it this way: Your audience wouldn't permit everybody to send them emails; they can even unsubscribe (in most cases) from unsolicited emails.
But they have chosen you to update them with product upgrades, recent launches, company news, and other marketing emails. So you're one of those "chosen ones" who can personally advertise your business directly in their inbox.
That means you must make the most of this opportunity to build a strong connection with new and existing customers. A successful email campaign can help nurture your relationship and build brand loyalty. However, an ineffective email copy can be a deal-breaker, which means you can lose your subscribers if you don't communicate effectively. Offensive content, spelling errors, and grammatical issues can put all your efforts down the drain, making you lose your business.
Not Using Email Automation
Designing a flawless strategy is vital for the success of your campaign. Thus, you need to set up a clear schedule, the scope of the campaign, and goals to get the desired results. As a manager, you might want to handle and oversee the entire process on your own, so there is no room for error. But we all are capable of making mistakes.
Using a campaign manager (software) is like having an extra pair of hands for setting up and tracking the campaign. The best email marketing automation tools can improve your campaign's efficacy and cancel excess manual work.
Besides, it can even polish your email marketing strategy to perfection, which will help build strong customer relationships and maximize engagement. Now you know that your emails are getting the messages on time; thus, you have a better chance to nurture and convert them.
Read also: Best Email Tracking Tools for Gmail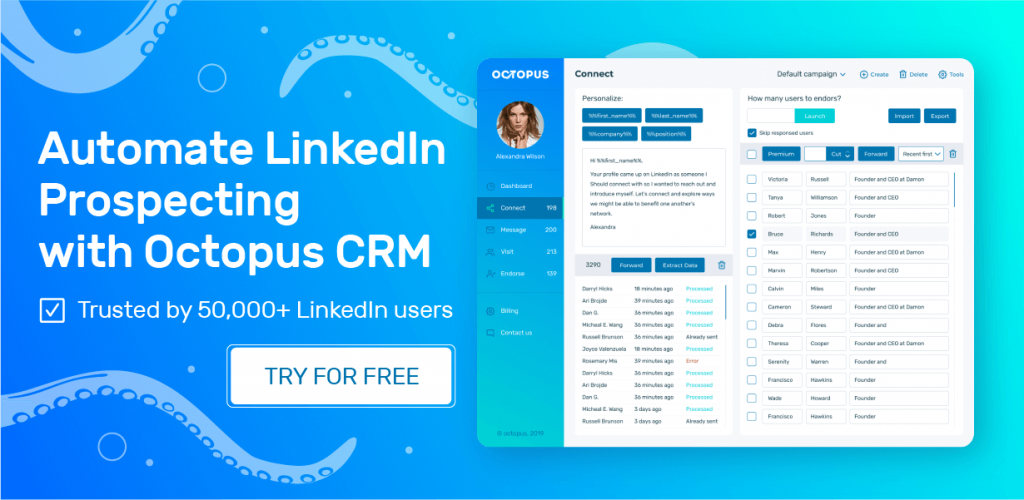 6 Ways To Transform a Failing Email Campaign Into a Successful One
One of the most lucrative ways to overcome a campaign slipup is to retract and respond. While reaching out to your audience may sound intimidating and somewhat embarrassing after sending the wrong message, it is imperative to clear up the confusion.
You might want to use other forms of communication, such as a social media post or phone call, but this could be time-consuming and less effective. So the best way is to own up to your mistake and try to fix it — time plays a crucial role here. You need to get started as soon as you realize the blunder to transform your failing email campaign into a successful one.
Here, we share six ways to fix your campaign and make the most out of it without aggravating your audience:
Make Sure You're Organized
Setting up a goal for your recovery email campaign is imperative — an apology is where it begins. However, you might want to achieve more out of it; for instance, higher subscriptions, soaring web traffic, or increased revenue. Visualizing what you want to obtain from the campaign will make it easier to achieve those goals. If the campaign objective isn't clear, it will confuse the sales team and customers.
Worst, you might even scare your prospects instead of generating more!
To avoid such a disastrous outcome, ask yourself a few questions about the campaign objectives and follow these steps:
Determine what product or service you want to target.

Is the product or service new, or is it an old launch?

Are you targeting new clients or approaching your loyal customers?

What do you aim to achieve with this campaign?
Clearly setting your goals will make it easier to know what to write in your emails. It will also help you keep the content crisp and relevant.
Keep Communication Clear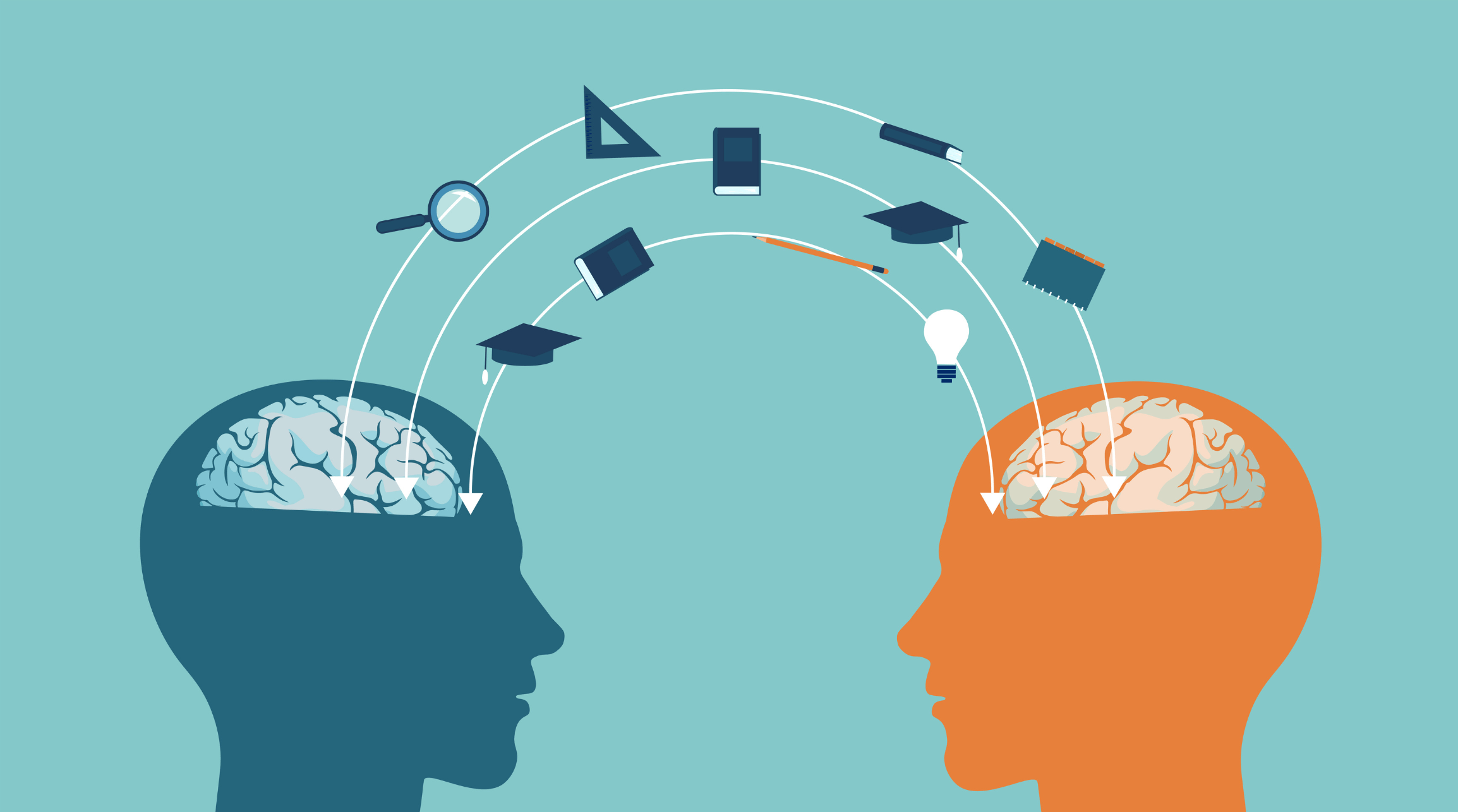 Transparency is key for any marketing campaign, especially for recovery email campaigns. It is tempting to entice your readers with a cliché subject line that may bait them. However, it is crucial to steer away from these methods, as they can scare away customers.
The email's subject line should be crystal clear, stating the purpose of the email. This small step can make or break the email campaign. This small difference can show that your company is honest and clear about its goals; moreover, it also provides the added business of making sure potential clients take an interest in the brand.
Moreover, your email body should be concise and to the point. This doesn't mean you have to be boring. Storytelling and humoristic elements are two of the most successful ways to hook your audience.
Always, always, always add a CTA to your email to direct some action out of your email campaign. These three elements will surely boost your open rate and increase lead conversion, thus, helping you achieve your marketing goals.  
By playing smart, you can ensure your recovery strategy plays in your favor, and the opportunity doesn't go to waste.
Adapt Technology For Better Results
Was your previous email campaign less legible on the phone? Well, it can be a deal breaker. A survey in 2017 revealed that 47% of smartphone users check emails on their phones. Hence, you should opt for a responsive email design template that adapts to varying screen sizes.
Use small blocks of text and pair them up with eye-catching visuals. Infographic is one great way to present your information that is legible on all devices. Besides, you wouldn't need to spend time reformatting the content for different devices. Here, we share a few tips to optimize your content for mobile:
Use single-column format

Use  readable typography

Keep CTAs above the fold for better visibility

Keep important and tappable information in the center for easy access
Keep a Check on Campaign Performance
Once the goals have been determined, it is vital to achieving them. You can even create a checklist, or a map routed toward your goals. Tracking your KPIs is a significant step to ensure the success of your email campaign.
 For this, you can use quantitative and qualitative data and measure metrics. For example, you might check the website traffic conversion rates if you intend to increase sales growth. In addition, testing different marketing designs can help determine the best suited for your business.
A step-by-step process includes gathering and synthesizing the data once the campaign has paused.
First, look at your open rate and click rate (the number of recipients that opened and clicked on your email's buttons, respectively).

Next, check your conversion rate after that (the number of people who did what your email asked them to do, like sign up for your newsletter).

Once you have those, look over the factors you chose to test and contrast the outcomes with the previous and forecasted results.
Test Before Launch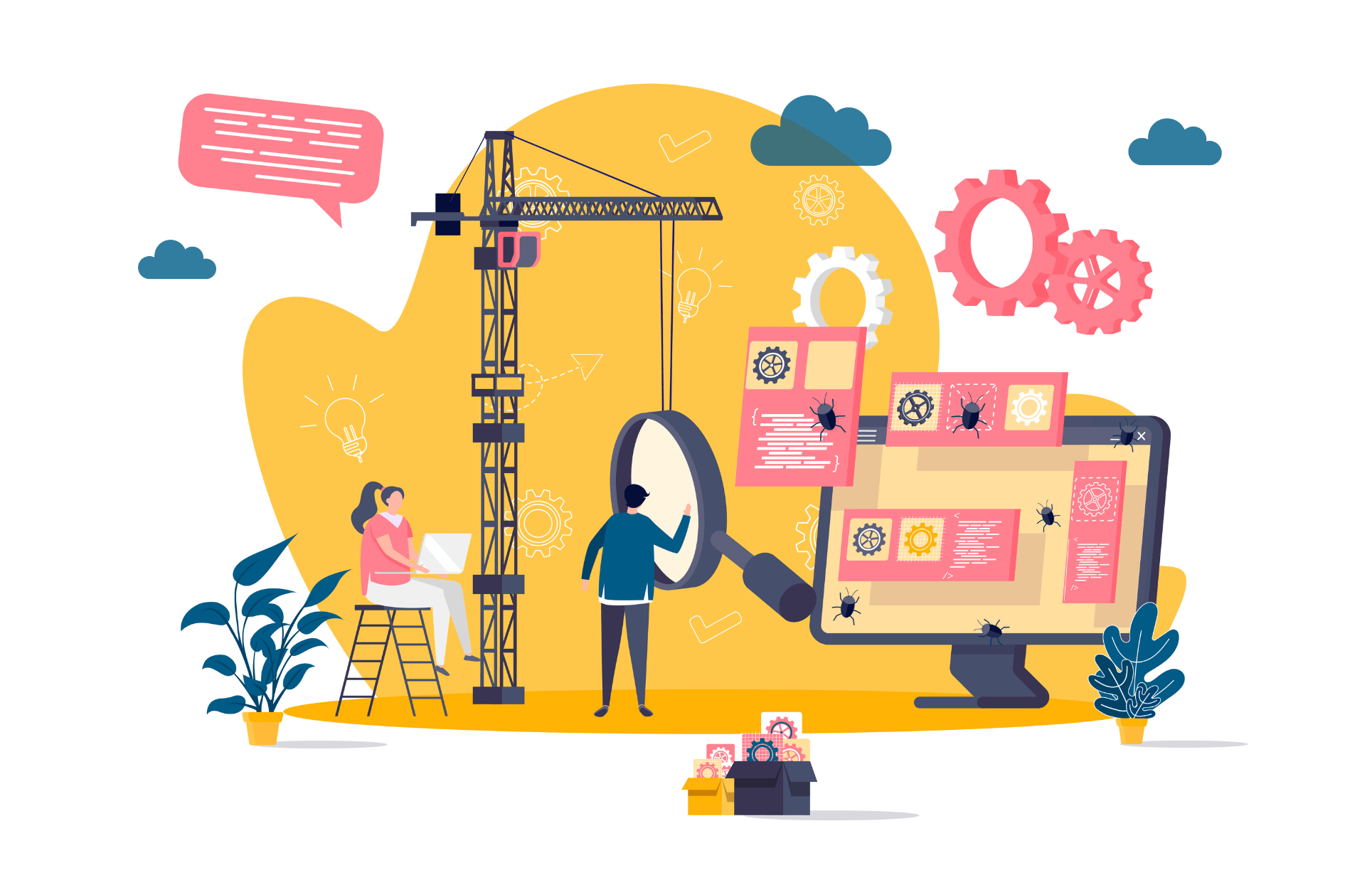 Before launching your email campaign (read: recovery/follow-up email), A/B test your campaign as it can offer you a 28% higher return rate. Analyze the subject line, email copy, design, and CTAs to boost customer engagement and get desired results.
While your main aim is to apologize for the email slip up, that's not the goal. Therefore, you would want to craft a message that strengthens customer relationships and reduces the risk of unsubscriptions. Testing email content will help you draft engaging and productive copy. 
You can A/B test email timings as well to get the highest CTRs and open rates. It becomes essential when you have a broad target audience in different locations and time zones.
Learn From Your Competition
Surprisingly, you will find too many examples of email campaign failures; this is where you can learn from. Check out your competitors to discover how they overcame their email slips and transformed their losses into success.
Learning from the competition may help you escape the complications of designing a successful recovery strategy. It can also lead to innovative ideas and research and development.
Marketing strategies, audience fragmentation, and performance KPIs may be worth studying, especially if it resonates with your audience.
The following are some suggestions when analyzing your rivals, especially for a comeback:
What geographic locations and countries is your rival focusing on

Which of your competitor's four marketing Ps — Placement, Pricing, Promotional Activities, and Product Features — is/are stronger than yours?

What is the pitching approach of your rivals?
Get Feedback From Your  Audience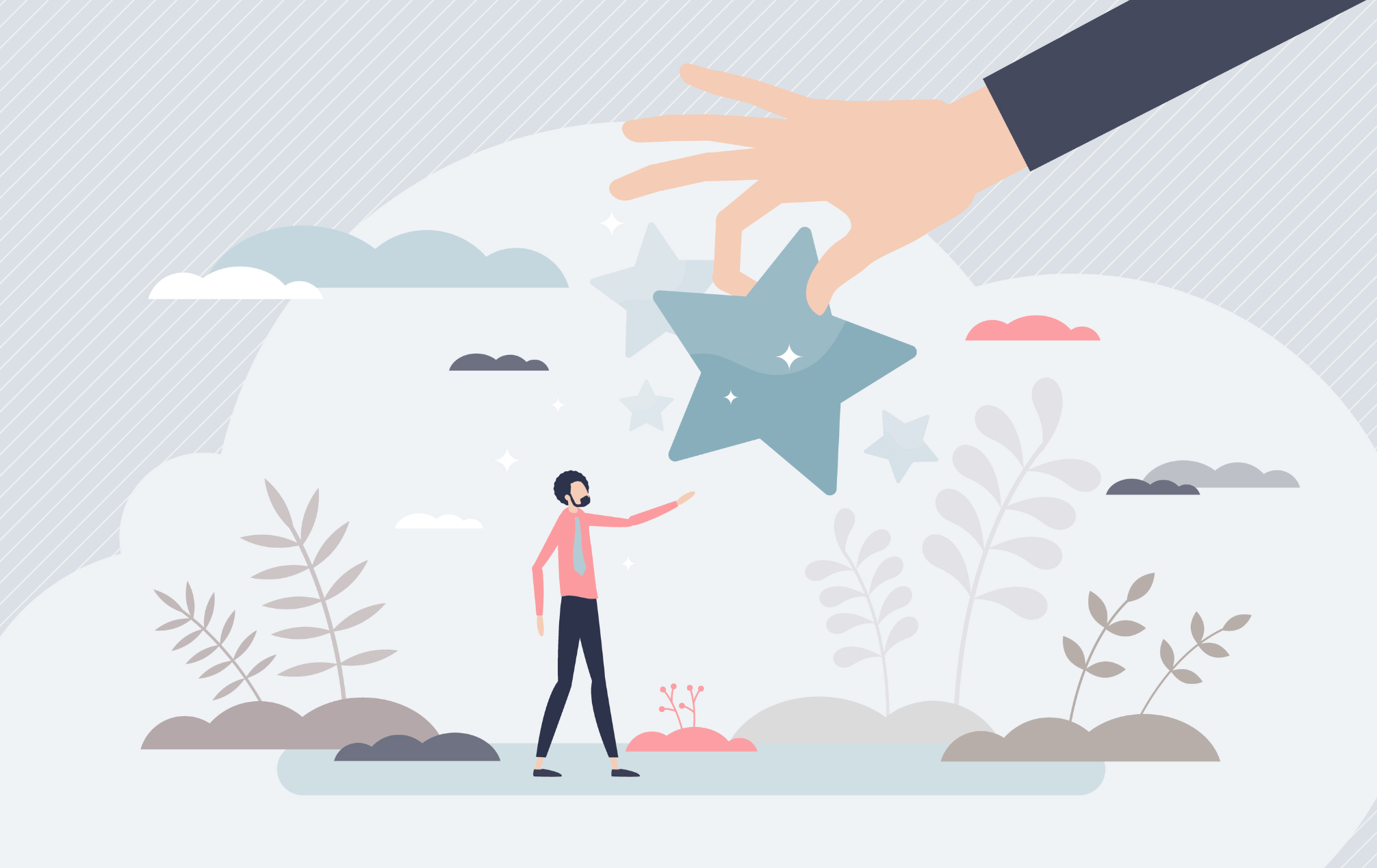 Asking for your customers' feedback can help you improve user experience and foster two-way communication. This customer-centric approach enables you to build a strong bond with your customers and entice new prospects. This could even work as your recovery strategy and turn your failing campaign into a successful one.
Allow your customers to tell you the reasons for unsubscribing. While many won't leave relevant feedback, it might highlight the required adjustments you can make in your next campaign.
If you think there is a sudden decline in sales, make sure to roll out surveys. This will give you new ideas and serve as a comeback to your a-game. Below, we have shared a few tips to make your surveys interesting:
Make sure to include real-life examples.

Keeping a rating out of five.

Create MCQs that are easier to fill rather than long answers.

Maintain a conversational tone.

Keep it brief.
Consumers feel valued when a company asks for feedback and encourages them to stay a part of the brand even after a disappointing experience.
Conclusion
To conclude, if you want to run a successful email campaign, knowing and understanding all the ifs and buts is essential. There are hundreds of emails that a consumer receives in a day. To stand out, you must check all the boxes to ensure your brand is highlighted.
It cannot be achieved overnight, but gradual improvement and changing practices can bear fruitful results. That said, there is no denying email's efficiency as a sales and prospecting tool. Nevertheless, you need well-crafted emails to get desired results.
It's natural to hesitate before sending an email for various reasons. However, avoid letting good chances accumulate in your Drafts folder. Instead, have faith and press the send button after one last review. Email marketing software can help you optimize your marketing campaigns and prevent the risk of failures. But email outreach tracking and campaign upgrades are inevitable!