More than half of emails sent worldwide never reach their intended recipients. Why? This is because they never get the recipient's primary inbox. Instead, they wind up in the spam folder, where they sit for years gathering dust.
Before conducting any cold outreach initiatives, you must warm up your domain if you do not want this to happen to the emails you send.
This article focuses on why you require email warm-up tools, how to create an email warm-up strategy and the best tools.
What Is an Email Warm Up?
It is individual software or an element of an email automation program. An email warm-up software improves your email address's reputation and raises your daily email-sending cap.
Without an email warm-up service, you cannot send 1000 emails from your current email address on day 1. Email service providers have a daily limit for newer email addresses. For example, Google Workplace users can send 2000 emails daily.
Many email providers have implemented these restrictions as a means of reducing spam. Your email server will suspend your account, or other servers' spam filters will mark your emails as spam. You start sending emails frequently after receiving a new email address.
Read also: Why Your Email Campaigns Fail
Manual vs. Automated Email Warm Up
According to estimates, there will be 4.4 billion email users worldwide in 2023. By 2026, this will reach 4.7 billion.
The warm-up procedure is essential if your cold email marketing success rate is significant. After all, if your emails end up in spam, you won't get responses. You have two options for handling the process: manually or with a tool.
You'll establish credibility if you manually warm up your emails. The drawbacks include the time commitment and the requirement to remember to raise the level gradually. You must remember it daily to ensure the process doesn't stop. Additionally, you must initially learn how to achieve it.
The process becomes significantly simpler once your emails are warmed up automatically. It is simple to start, and, more importantly, it operates automatically, allowing you to stop worrying about how things are going. Furthermore, you can save valuable time.
You must locate a product you can depend on that will perform well if you use an automated email warm-up.
Read also: Best LinkedIn Automation Tools
Why Is Email Warm-Up Important for Your Domain?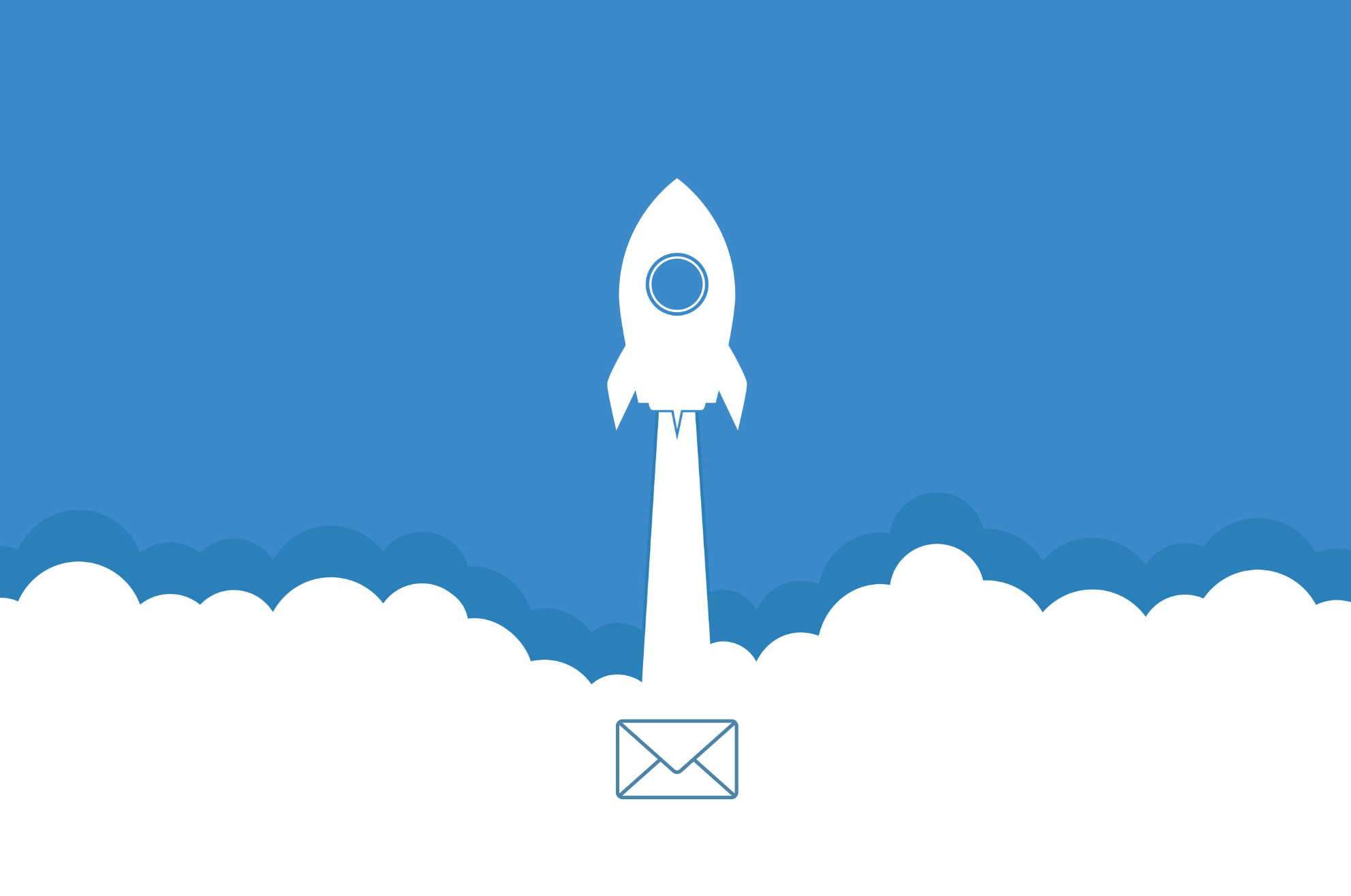 If you regularly use email, you are aware of its essential operation. Additionally, email warm-up tools' main objectives are as follows: 
raise email deliverability

establish a new email address reputation
Warm-up tools are excellent when you're looking to start a cold email campaign. It will guarantee that your recipients receive your emails in their inboxes as intended.
Email campaigns aim to reach the recipient's mailbox before initiating a cold campaign. Therefore, before sending out emails, the warm-up assists in boosting the conversion rate. It helps ensure that emails land in the inbox rather than spam folders. Consequently, you can earn more quickly and have a greater open rate.
More recipients will pay attention to you if your open rates are high. Manual email warm-ups are also an option, although they are difficult for beginners to complete. 
Additionally, the typical warm-up procedure relies on automation to deliver a few daily messages. Even with the progressive increase, you can manually send more than 100,000 emails daily. Automation makes the warm-up process simpler for novices than manual methods.
It facilitates quick target achievement for cold marketing initiatives by pushing provider luck. But email warm-up software offers several advantages, such as consistency, a high engagement rate, a high open rate, and many others.
The Benefits of Email Warm-Up
In 2023, there were 347.3 billion emails sent and received daily. However, the figure will increase to nearly 376.4 billion daily emails by 2025. Warm-up tools have made sending emails to recipients easier.
Email warm-ups will allow you to handle the mail end of the service.It helps develop a reputation with significant daily engagement. Moreover, it answers hundreds of potential communications. The warm-up tools will maximize the value of the providers' time and efforts while minimizing the possibility of errors.
Following an email warm-up plan has many advantages. Some of the benefits are below:
Enter the Inbox Rather Than the Spam Folder
Your recipients must see your emails in their inboxes to be effective. Brands that use email warm-ups enjoy better inbox placement. This enables them to contact more individuals efficiently.
Increased Open Rates
The use of email warming tools by brands has greater open rates. If your subject lines and messaging are appropriate, you should experience increased open rates. This is because you'll reach your target market more frequently.
Boost Email Credibility
Successful email campaigns depend on having a positive email reputation. It is the primary indicator of whether or not your emails will reach the receivers' inbox. An email warm-up tool aids in the improvement of your email reputation. 
By doing this, you can gain the trust of mail providers and keep your email from getting flagged as spam. Your emails have a better chance of reaching recipients with a positive email reputation.
A Superior Standing Among ESPs
With the help of an ESP, you may enhance the reputation of your domain. You may improve your reputation across many ESPs while increasing your cold email campaign.
Boost Client Engagement
One of the main advantages of employing an email warming tool is increasing customer engagement. You may increase email engagement by gradually boosting your email volume. 
As a result, more emails will find their way to their intended recipient, enhancing the reputation of your email account. You may also make sure that you are communicating with the appropriate audience by sending targeted emails. By doing this, you may increase customer trust and brand engagement.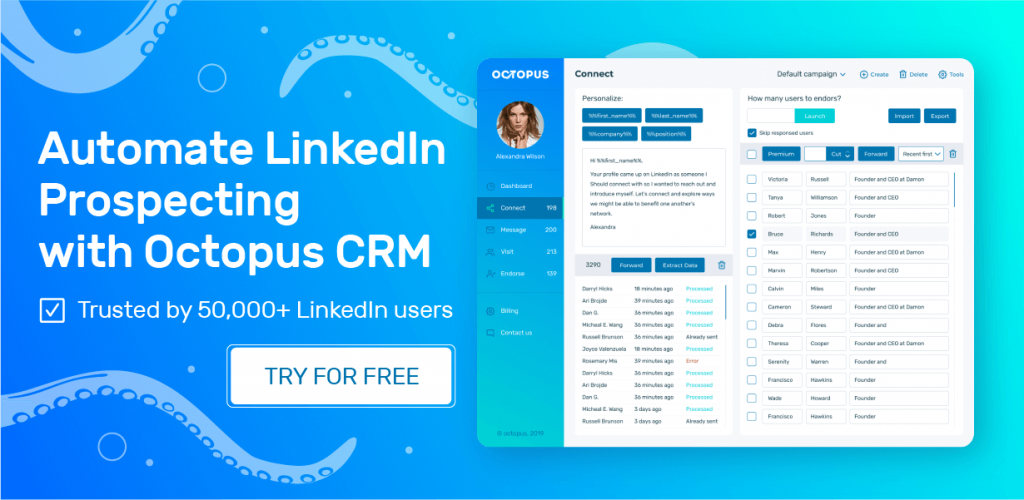 How to Create a Warm-Up Email Strategy?
How to warm up email is a common question. Here is a detailed guide to help you with this procedure:
Activate Your Account
Create an account before we discuss ways to warm up for cold emails. Google allows users to purchase domain names. If your company is missing one, you can set one up by registering the domain for a Google Suite account.
The mail-sending service is comparable to Gmail. It is for corporate use and offers better deliverability than a Gmail account. During setup, make sure your email address points to a reliable website.
You can use any of the websites and alter this at any moment. New domains start with a neutral reputation. It will take a while for them to develop a good or bad reputation.
Poor-performing domains could be subject to delivery-related sanctions. Spend time and effort getting your email to warm up to prevent a bad reputation. Before sending out cold emails, waiting at least 12 weeks is best.
If you want to create a new email using an already-existing domain with a strong reputation, send cold emails after two weeks.
Before beginning your email warm-up, your following action should be to customize your account. Making your account more distinctive is crucial for establishing your humanity. By adding a profile picture, you can start personalizing your account. Once logged in to your Google Suite account, select "user" and go to the username.
Then, click the image circle to submit your profile picture from your computer. You will then require an email signature. However, doing so will prevent your emails from entering the spam folder. You cannot utilize your accurate data for the cold outreach account.
Verify Your Email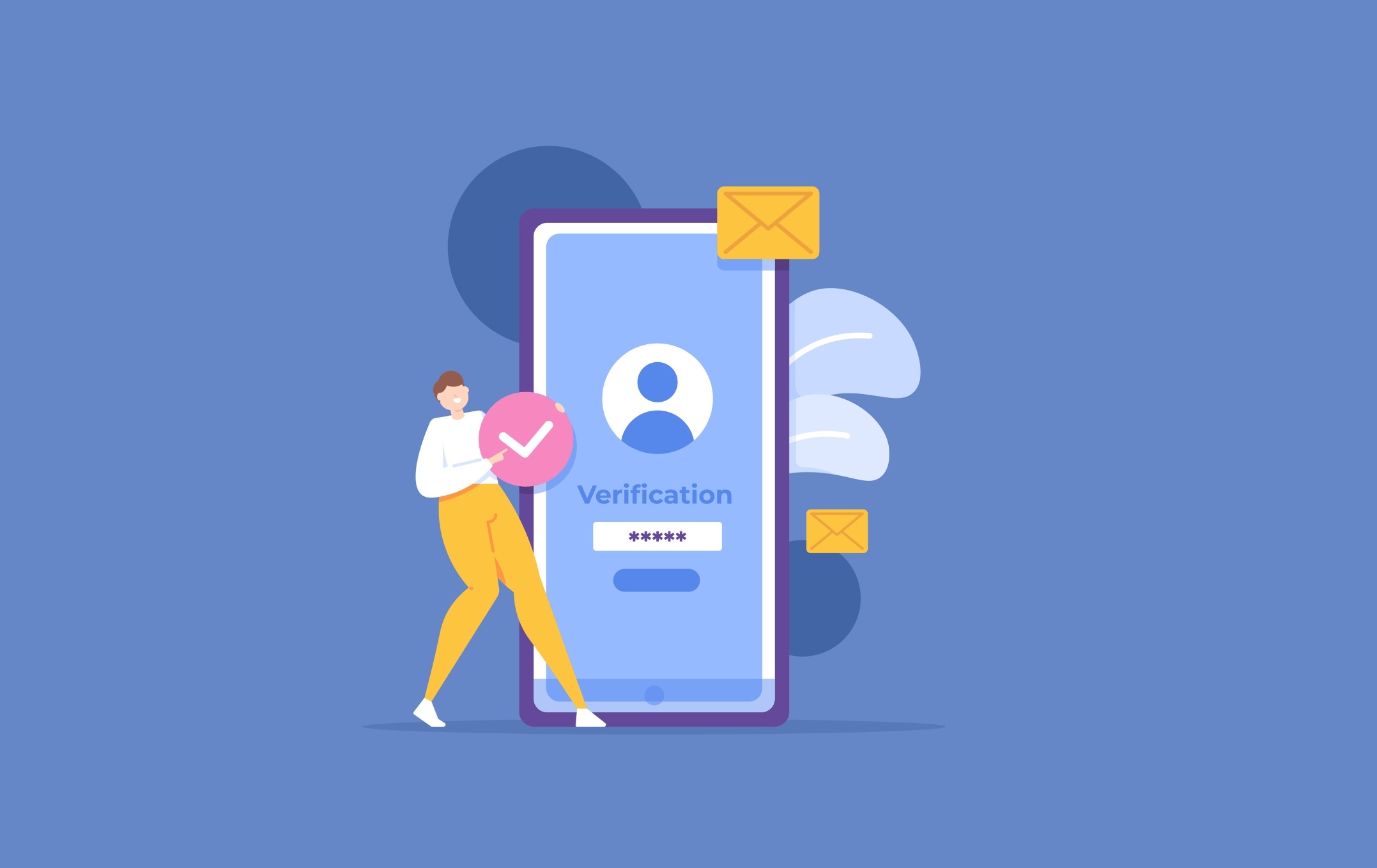 You must run through account authentication before utilizing your new email address. It protects your account from spam and guarantees your message reaches its target's mailbox.
The methods of verification of accounts are as follows:
Sender Policy Framework, or SPF for short, is an authentication technique. It necessitates the addition of a record to your Domain Name System (DNS). It shows each server has permission to send emails on behalf of a particular domain.

The authentication method known as Domain Keys Identified Mail (DKIM) adds an electronic signature to your domain. By doing this, you can avoid having your email go into the spam bin and guarantee it gets to your recipient's inbox.

DMARC tracks your use of SPF and DKIM to ensure your recipient's ESP is not engaged in fraudulent activity.
Send Single Emails
Scaling back how many emails you send each day will warm up your email address. However, you'll need to start someplace, and that starting point should be 10 to 20 emails per day.
Additionally, make sure that a majority of those emails receive engagement. This lets your ESP know that you aren't spamming them and that the content you provide is essential.
You should send emails to accounts from all the leading email service providers. These include Outlook, Yahoo, iCloud, Gmail, and Yandex. You can progressively send more emails per day as time passes.
Keep Conversations in Your Inbox
Email accounts are for more than message delivery. You should also receive some responses. For best deliverability, you must include interactions in your email warm-up. Regular conversations are necessary because this operation will take 8 to 12 weeks.
Increase the number of conversations you have with visitors to your website.This essential email warm-up tool ensures the email operations are authentic to the email supplier. Your account becomes eligible for bulk emailing, such as sending thousands of emails. As a result, the ongoing email dialogue will raise your email-sending quota.
Sign Up for Newsletters
Your inbox's volume of emails is now just as significant as its volume of outgoing emails. You need to mimic typical email usage to raise that daily sending cap. Additionally, it assists other ESPs and you in validating your email address.
Additionally, newsletters may be the ideal strategy to boost the email volume in your account. Register for at least 15 weekly or daily emails for the most excellent results.
Set Up A Customized Test Campaign
Your account is ready for automatic email marketing after a period of manual email warm-up of 12 weeks, but it's best to start modestly and manageable. To generate interest and get a response, start with a list of 20–30 reliable recipients, including colleagues and friends. The steps for developing a test campaign are as follows:
Personalize Your Account
You must motivate the recipients to open and reply to your email. You can accomplish that goal by personalizing your email.
Steer Clear of Spam
If you include spam in your emails, SPAM filters may flag your account. Use words like "FREE," "GRAB," or "50% off" in your emails to avoid getting flagged as spam by filters. Avoid sending something that will damage your sender's reputation. Keep the information plain, uncomplicated, and with few links for the best delivery.
Add an Unsubscribe Link
Even if you're mailing a test campaign to a smaller list, including a link to unsubscribe in your email is a good idea. When warming up your mail account, you should eliminate all possibilities that would spam your mail. One spam report against a brand-new account could harm your reputation.
Create A Qualified Prospect List
Knowing your target market in detail is the most crucial step. You should not skip this step if you promote your business through cold emails. You must first comprehend the kind of client you are watching to tailor and warm up.
You may save time and improve the efficacy of your marketing efforts by understanding your target audience. In addition, you can write an email that addresses their needs and provides a solution.
This application lets you get personalized leads for sizable market segments. When making a perfect lead list, salespeople are the ones who use it most frequently.
Top 13 Cold Email Warm-Up Tools
Warming up your email takes a significant amount of time and effort. The best option is to spend money on an automated email warm-up service. Additionally, using these tools may warm up your inbox — a tricky task.
Today's market offers a vast selection of cold email warm-up tools. But which tool is budget-friendly and meets the objectives of your organization?
We have put together a list of the leading thirteen email warm-up tools. These tools will help you avoid getting your emails in the spam folder!
Warm-up Inbox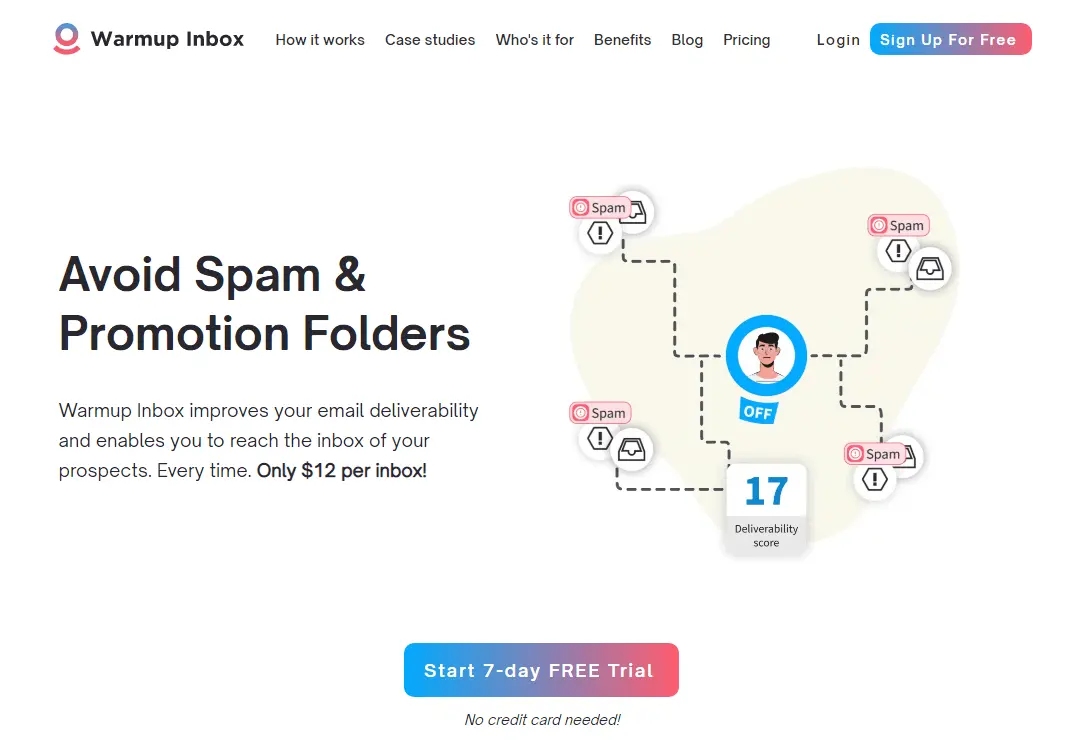 Warm-up Inbox is the best email warm-up software. It helps grow the sender's reputation faster.  It creates a network that has over 4500 inboxes of their network. After signing up for the tool, you can expand your daily interaction by connecting with an extensive network.
You can send over 1500 emails each month utilizing a warm-up inbox. Email service providers like Gmail and Outlook 365 perform well. You may utilize Warm Up inbox with other service providers like Amazon SES, bespoke inboxes, and Yahoo Mail. Experts advise newbies to use this email warm-up tool for 45 to 90 days to warm up their mailbox fully.
Top Features:
Offers a thorough breakdown of the email warm-up score 

Generates human-like content using AI

It helps track email blacklists.
Lemwarm by Lemlist
It is an excellent warm-up tool that features great warm-up techniques. This email warm-up tool supports the progress of new emails. Furthermore, it helps improve email delivery.
Lemwarm, the best email warm-up software, has a network of more than 20,000 users. Its oversized design helps provide rejections and landings with all the required data.
Its dashboard lets users exert complete control over minor concerns.The email warm-up tool offers a quicker warming procedure, which improves the email account's algorithms.
The tool encourages keeping the conversational threads and the reputation. Users have to pay $29 per monthly mailbox for this option.
Top Features:
Sends personalized emails to prevent spam filters from flagging them.

Offers Reliable accounts

Features Best-in-class algorithm

Progressive warm-ups

Filters spam and promotions

Features Conversational thread

Provides a thorough analysis of your campaigns' effectiveness
GMass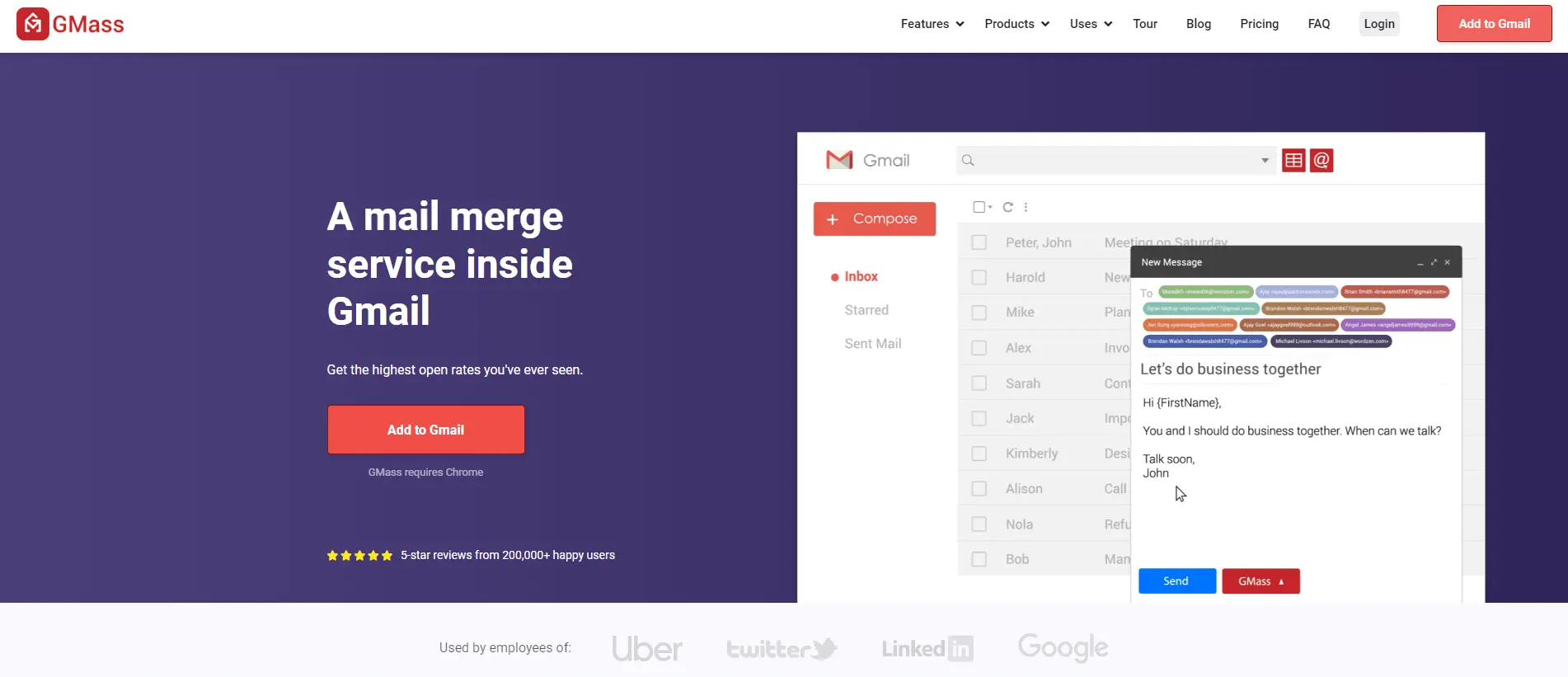 GMass offers excellent features at reasonable prices. It provides efficient and speedy management of email campaigns, making it the best warm-up email software. Moreover, the tool offers eight unique features that help it stand out from other email warm-up tools.
GMass aims to improve Gmail and make it valuable for Google workplaces service providers. It has a direct connection with Gmail and all eight features of GMass.
Furthermore, this email warm-up tool enables you to establish your email reputation swiftly. You can access it during the GMass sign-in process.
The email warm-up tool offers two different price-ranged plans available. The initial plan costs $12.95 a month. However, the additional expense is $19.94 a month.
Top Features:
Using GMass, you can monitor a variety of things. These include your email activity, domain reputation, outreach via cold email, follow-ups, thorough reports, and much more. 

Quickly establish the email's reputation.

Additional logins

Sharing campaign reports

Template sharing
Warm Up Your Email by Mailshake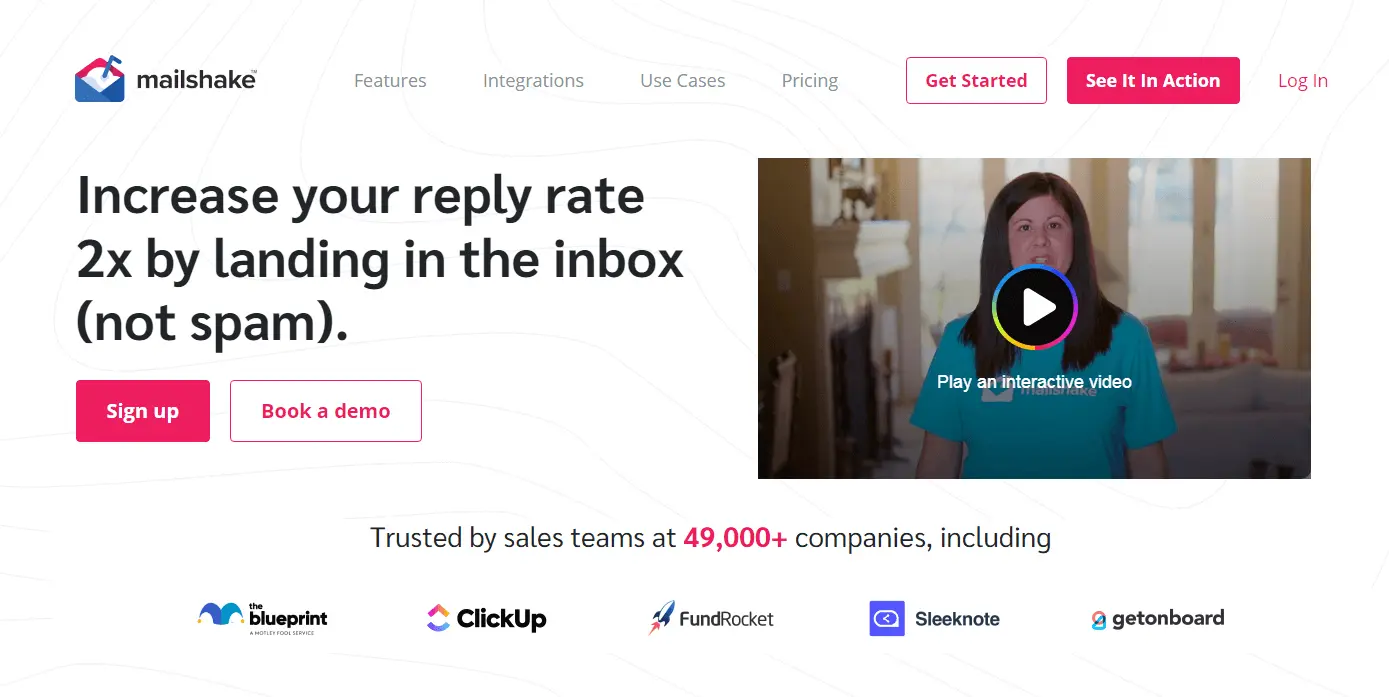 This email warm-up tool does not use automatically produced email copy. However, they hire a team of human emailers to create emails.
The email warm-up service sends emails from your mail addresses to their inboxes. Moreover, it personally replies to those emails. If your emails land in spam folders, Warm Up Your Email by Mailshake removes those emails from the folders. This helps to restore the ESP's reputation.
Additionally, you will receive your cold email analytics. This helps determine how many emails land in each ESP's spam or inbox folders. Mailshake users can use this automation tool for free. However, the price for each mailbox starts at $29 per month. The two technologies integrate well since Mailshake has become the top tool for cold email outreach.
Top Features:
It uses actual individuals to send, respond to, and interact with your messages via email.

Delivers thorough reports on the number of emails sent, read, and returned

Supports integration with the primary email services,  including SendGrid, Amazon SES, Zoho Mail, Outlook, and Gmail

Provides free tools to examine your SMTP, SPF, and DMARC configuration. This is crucial for preventing spam filters from classifying your sent emails.
Warmbox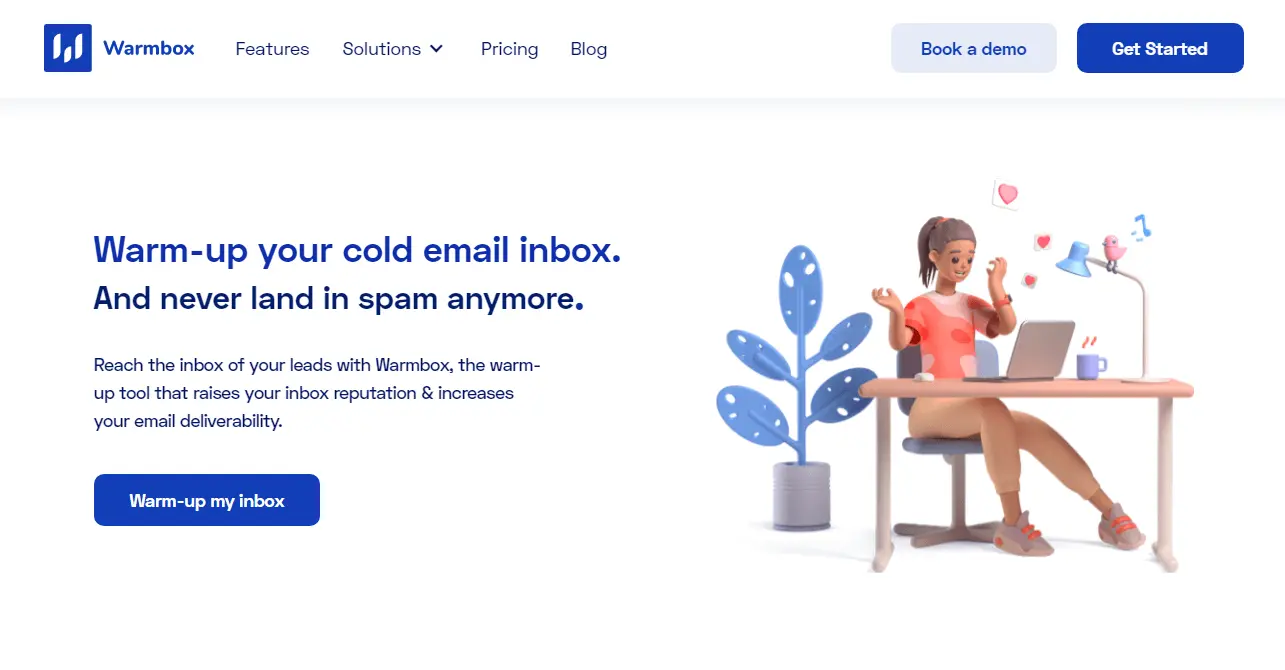 It is an excellent email warm-up tool. Warmbox Has every component that users wish to see in an email warm-up tool. Its main benefit is engagement with major email providers. Moreover, this email warm-up tool can access vast email networks. You also get an easy-to-read report examining the success and email landing outcomes.
Warm Box users can tailor the sending schedules to improve the email's reputation. Choose a team collaboration warm-up option like Auto Warmer to send emails using multiple email accounts. You can even upgrade plans to get more templates and inboxes. 
It is a mid-range alternative to help providers ensure emails arrive in the inbox. These incredible deals offer various pricing options, with one inbox starting at $15 per month.
Top Features:
Plug-and-play setup.

Features over 35,000 inboxes in the private inbox network

Has four warming-up recipes: Flat, Growth, Randomize, and Customized

Integrates with iCloud inbox, Gmail, Yahoo, and Outlook

Supports continual spam score monitoring

Supports regular cold email outreach

Works with multiple email inboxes and sending schedules.
QuickMail Auto-Warmer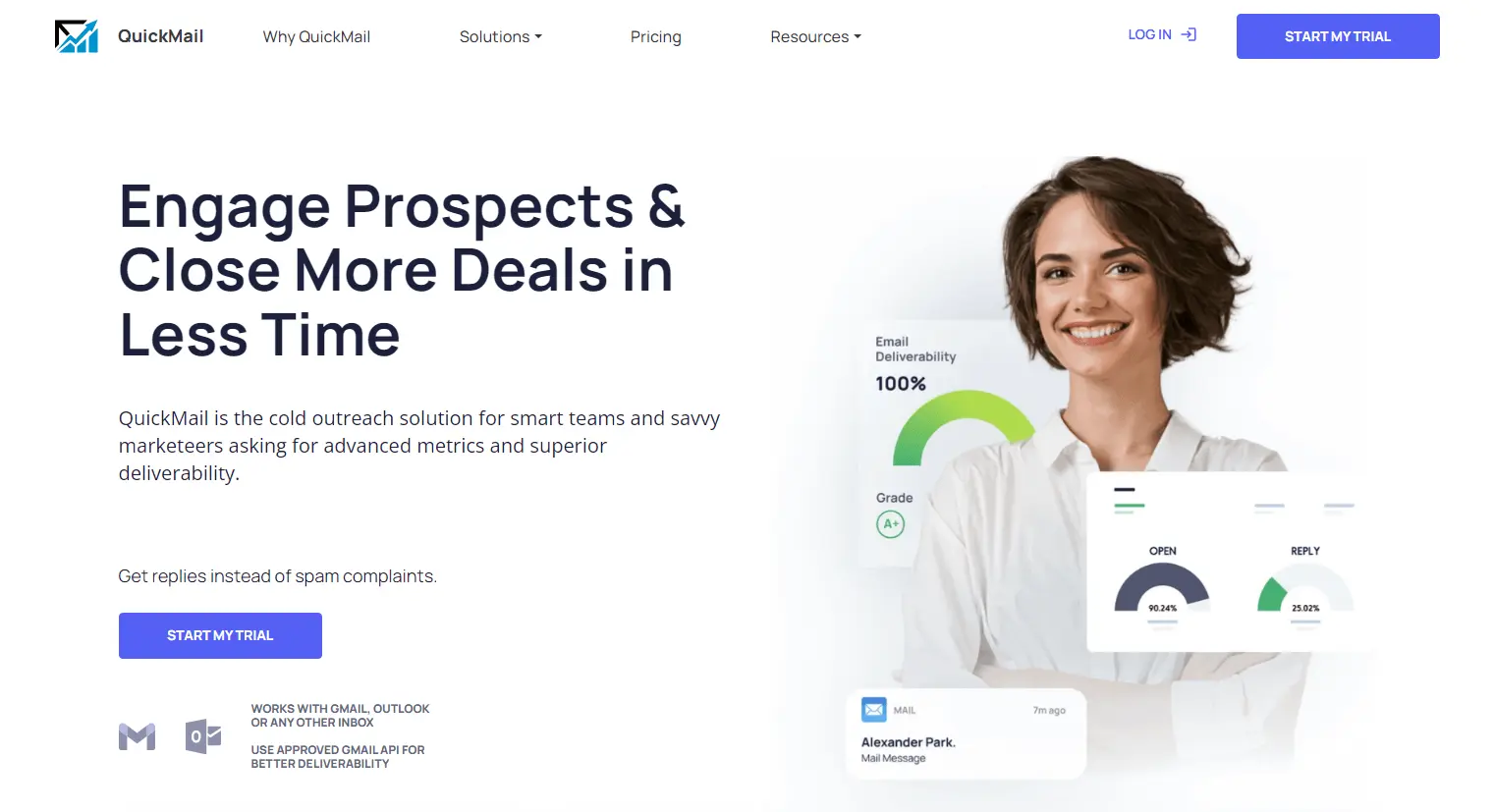 QuickMail Autowarmer is the best warm-up tool that enhances the reputation of your account. This email warm-up tool responds to some of your emails automatically. Moreover, it gradually raises the transmission rate, making user behavior less suspicious.
QuickMail Autowarmer helps you achieve better deliverability in a short time. You can see benefits in 1–2 weeks instead of 3–4 weeks! Additionally, its basic plan includes free access to up to 50 inboxes. With advanced plans, you can send up to 500 emails per inbox every day for just $59/month. QuickMail Autowarmer is your best option if you want to increase deliverability quickly.
Top Features:
Increase the email reputation

Auto warmer report with a breakdown of deliverability

Will open and reply automatically to emails

Auto reply

A/B Testing

Bounce detection
Warmy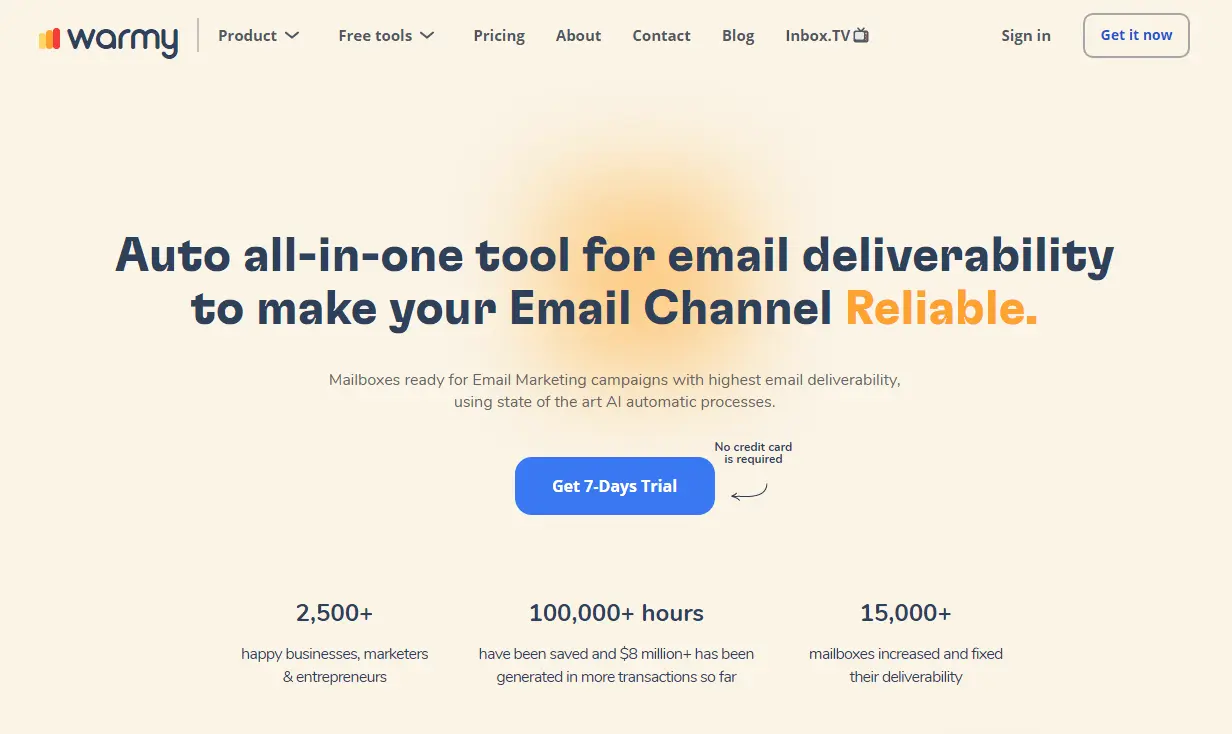 Warmy is among the best email marketing automation tools for teams with many inboxes. The robust tool automates replying to emails populating your inbox. So, it minimizes repetitive tasks and helps save time.
Warmy doubles as an email outreach tracking tool, allowing you to track engagement. In addition, the platform uses an AI-powered algorithm to open and send emails. It also provides user-friendly analytic dashboards to view your warm-up strategy's performance.
Furthermore, Warmy provides in-depth deliverability reports to help assess marketing efficiency. You can also compare your email inbox's performance to primary competitors. It includes Outlook, Zoho Mail, and Gmail.
Top Features:
Automatically determines the best warm-up strategies 

The AI-based algorithm ensures you reply to customers quickly and efficiently  

Works well with third-party CRM tools 

24/7 customer support to troubleshoot technical issues 

Robust deliverability checker to compare the performance
InboxWarm by OutreachBin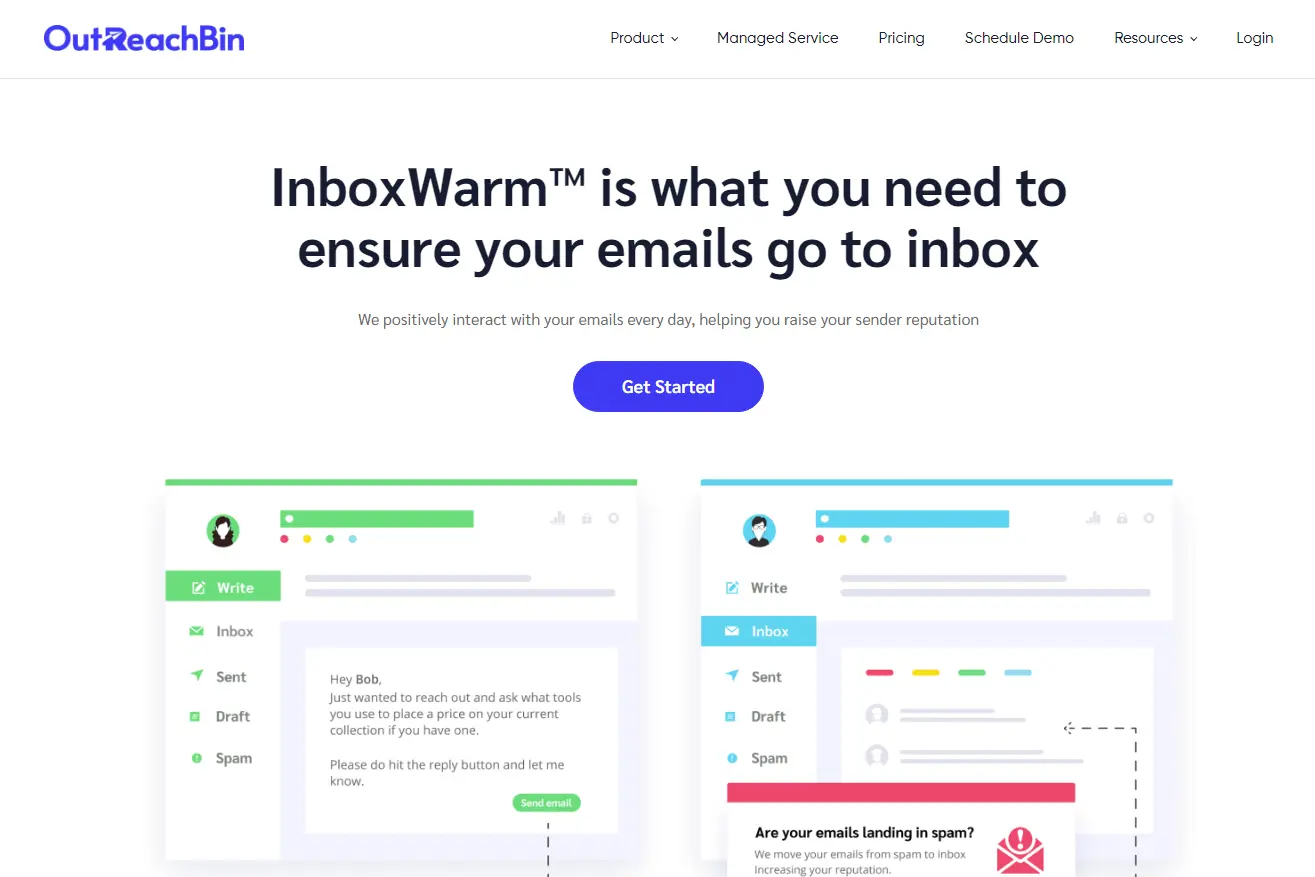 Looking for an email automation tool to boost your brand reputation? Look no further than InboxWarm by OutreachBin!
The powerful tool helps you improve your deliverability and reduce bounce rates. How? InboxWarm ensures every email lands in the user's inbox. That way, your reputation will always remain high.
Moreover, InboxWarm mimics human-like activity to avoid being in the spam folder. The tool also receives and replies to emails on time to improve performance. But that's not all! InboxWarm is an easy-to-install and easy-to-use tool ideal for beginners and pros.
A bonus of using InboxWarm is you can integrate with many third-party tools. It includes SendGrid, Gmail, Asana, Amazon, and more!
Top Features:
User-friendly interface, making it easy to set up 

Mimics human-like actions to improve deliverability rates

Compatible with primary email providers

It helps improve the sender's reputation by lowering bounce rates 
Folderly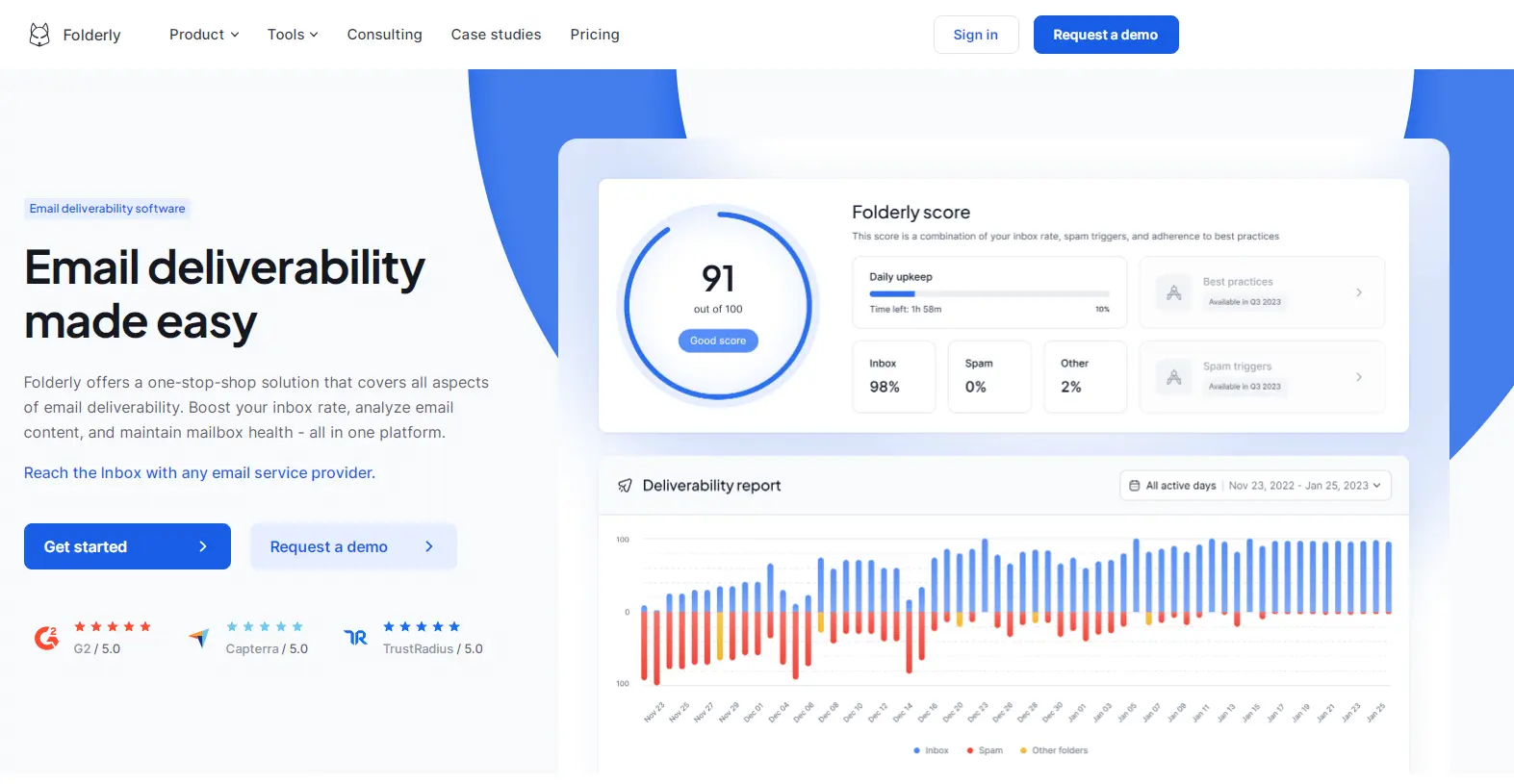 Folderly is another excellent AI-powered warm-up tool. The platform allows you to go beyond warming up and helps track analytics. It also enables users to detect auto-replies.
Folderly stands out due to its robust machine-learning software. The GPT-4 driven technology aids in creating personalized warm-up copies. So, the tool ensures your emails reach the customers' inboxes and not in spam.
Moreover, Folderly promotes real-time interactions with clients by automating replies. The tool also helps users launch email outreach campaigns and analyses. So you can identify viable strategies, marketing efficacy, and workplace productivity.
Top Features:
Easy-to-use and install

Allows you to connect to numerous mailboxes 

Utilizes GPT-3 technology to create customized emails and boost interactions

Offers insightful reports to discover areas of improvement

Provides email template analysis to identify potential spam triggers

It helps reduce bounce rates and ensure emails end up in inboxes
TrulyInbox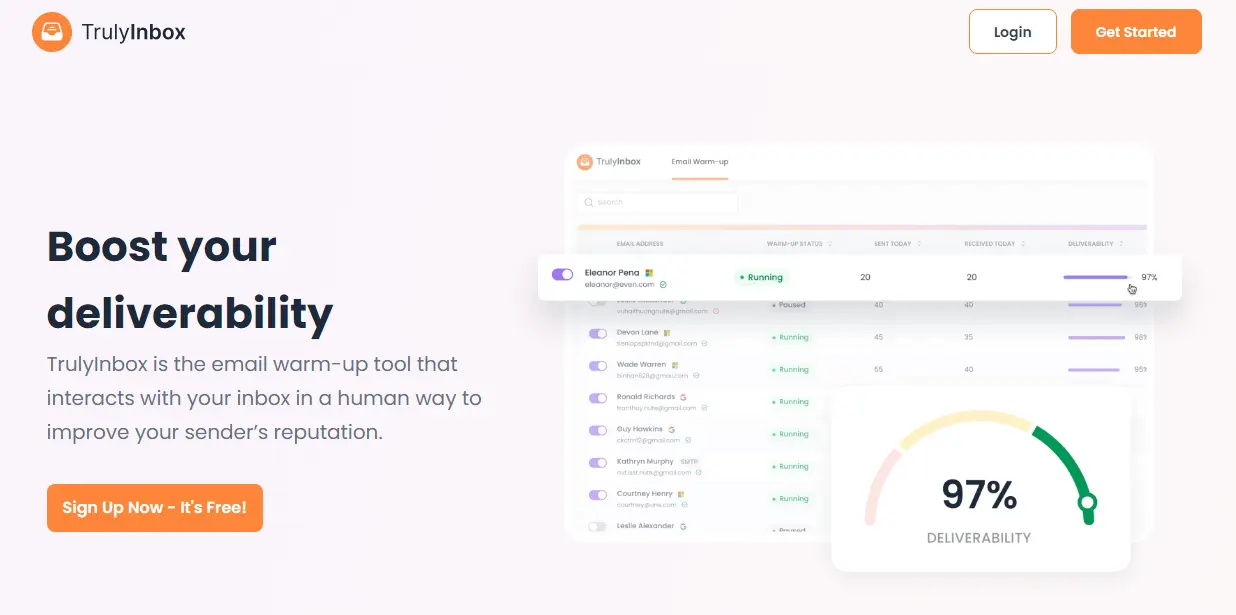 Want the best email tracker and automation tool? Then TrulyInbox is your all-in-one solution! The robust email warm-up tool improves your email deliverability and sender reputation. 
TurlyInbox automates receiving and sending human-like emails to ensure natural interaction. The platform mimics human activity, replying at varying intervals. 
What's more? TrulyInbox allows you to tweak email frequency as your brand's reputation improves. Consequently, it ensures you don't get flagged as "Spam." Besides, the platform helps you track your inbox and deliverability rate. As a result, TrulyInbox lets you identify sending patterns. 
Top Features:
Offers a robust email deliverability tracking tool

Mimics human-like activity to improve positive interactions 

Avoid ending up getting flagged as

"spam"

and boost deliverability
Mailwarm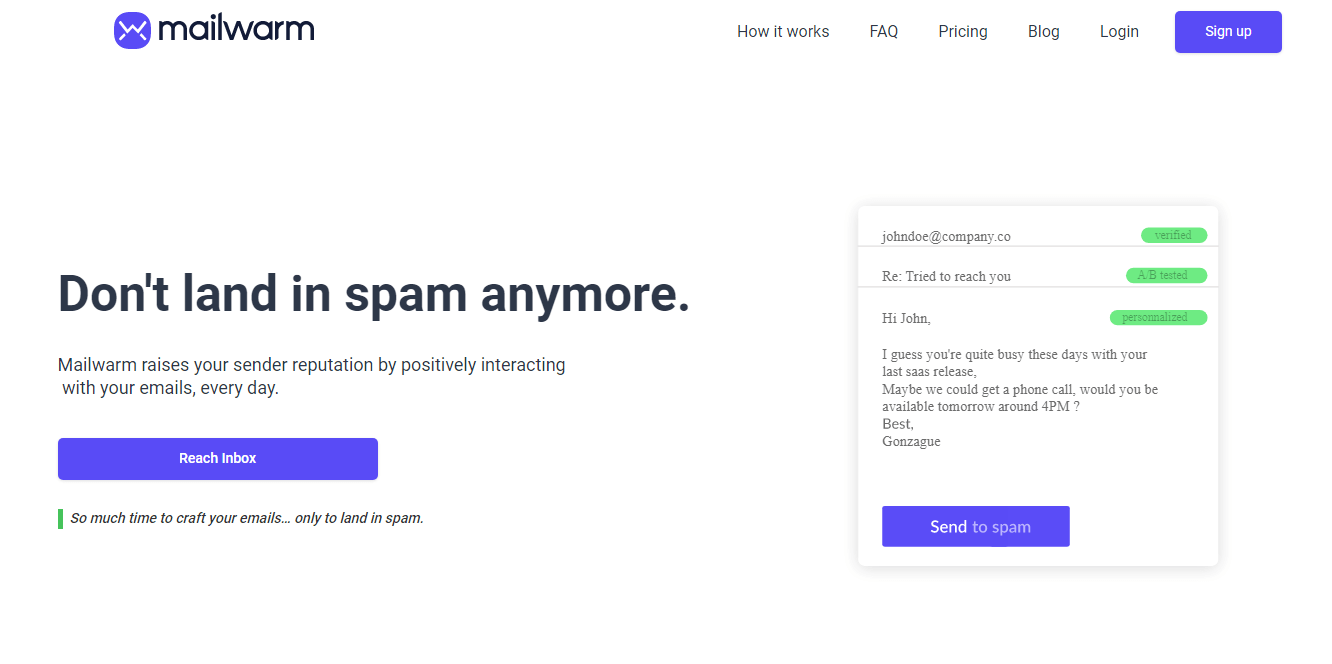 Mailwarm is another famous email warm-up tool using peer-to-peer technology. The tool lets you send and reply to messages to warm up to prospects. You can also automate multiple messages to nurture deep customer relationships. 
The best part? Mailwarm allows you to customize your warm-up schedule. Since the process is AI-powered, it mimics human activity to receive and reply to messages. In addition, the platform marks emails as "important."
Furthermore, Mailwarm offers third-party integrations to improve workflow. It includes custom SMTP, Google Login, AOL, Yandex, and more. The tool also lets you create storage rules to avoid overloading your email inbox. 
Top Features:
It helps boost your sender's reputation and deliverability rates

Set up your email sending and replying schedule

Automates personalized emails to improve customer relationships

Creates automatic engagement to capture buyers

Easy to install and setup 
Woodpecker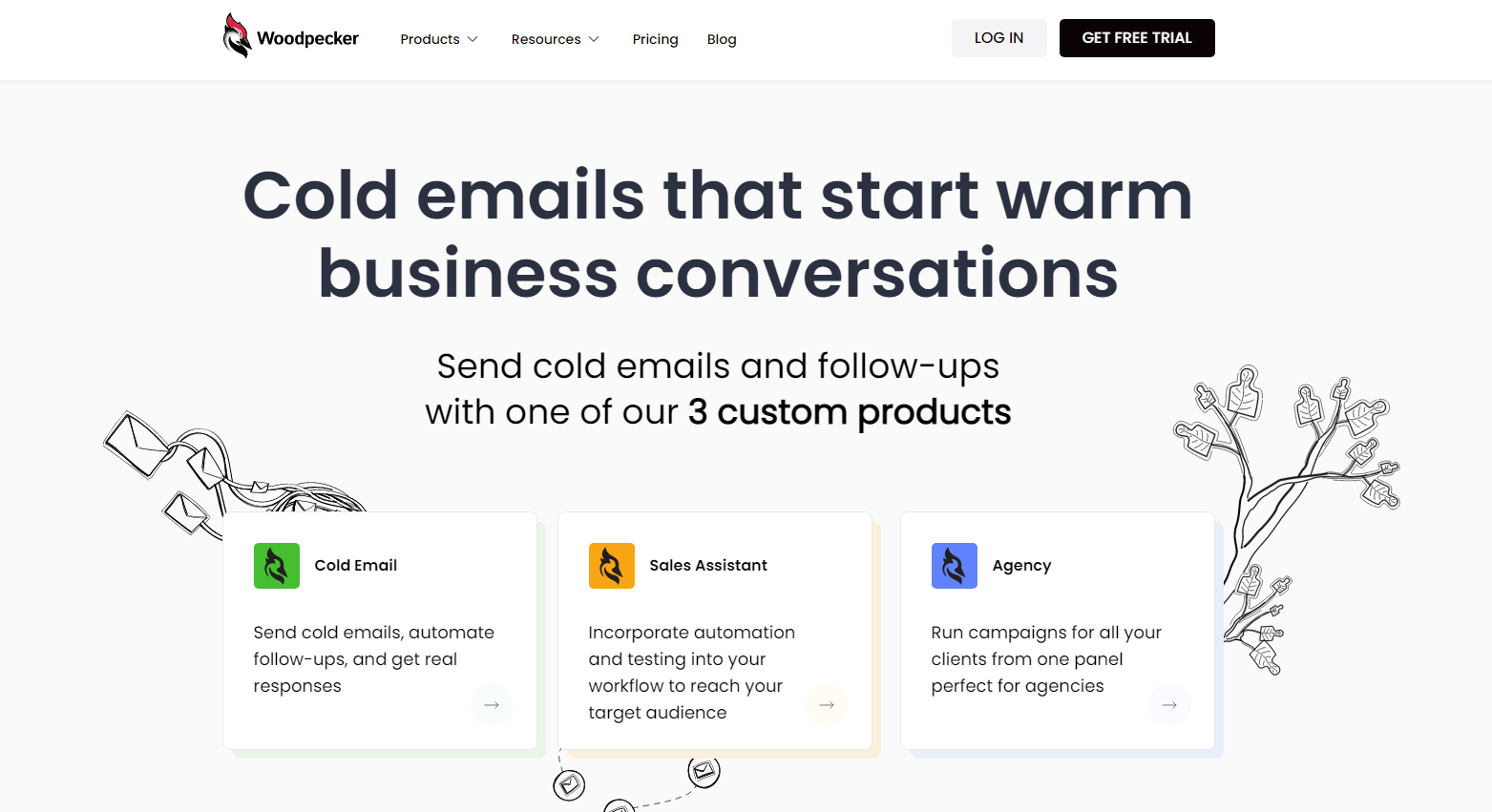 Woodpecker is a solid warm-up tool that lets you warm up to customers' emails and domains. The sales engagement platform is easy to set up, allowing you to start with one click!
Moreover, Woodpecker lets users choose to warm up to a domain or single inbox. The tool offers numerous slots that allow you to plan your email campaigns. Additionally, Woodpecker pulls warm-up messages from the spam folders to improve your reputation.
Furthermore, the tool marks your emails as "important" to boost your deliverability. Woodpecker also has the "Warm Up and Recovery" feature, which revives your reputation. The best part is the tool is super budget-friendly!
Top Features:
Easy to install and setup

Offers in-depth reports to improve workflow and productivity 

Provides different scenarios for emails and domains 

Includes a robust recovery mode to revive your brand's reputation 

Promises one slot for free upon subscribing 
Klenty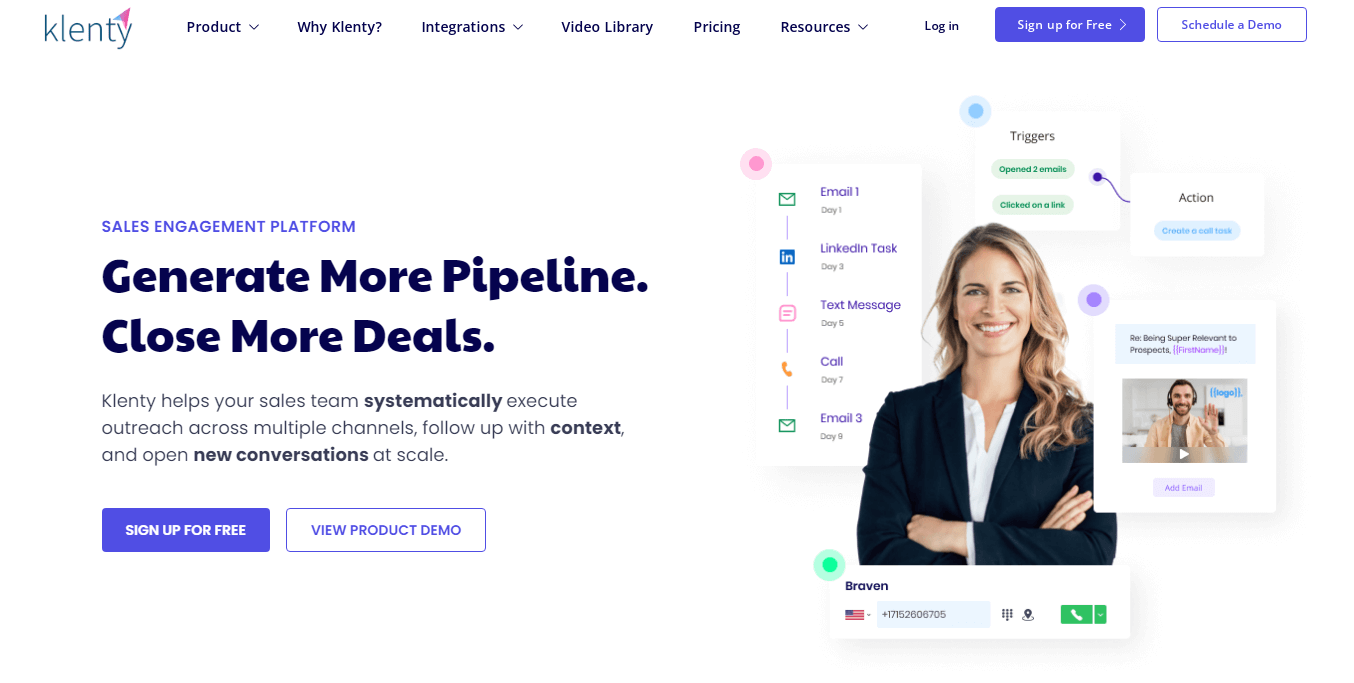 It is a powerful sales engagement tool ideal for marketers running omnichannel outreach campaigns. The platform automates follow-ups, outreach messages, and tracking to improve effectiveness.
Klenty offers users access to an all-in-one solution to boost the deliverability rate. This tool can unlock email validation, score calculators, and spam checks. The result? Better customer relationships and send reputation!
In addition, Klenty provides a template analysis tool to improve and customize copies. You'll also receive insightful reports tracking performances. Therefore, you can determine how many emails land in the primary inbox. You can even identify areas of improvement.
Top Features:
Automates email replies at random intervals to ensure human-like activity 

Lets you track customer reach with powerful Inbox Insights

The spam checker and email template review tool boost cold outreach efforts

Provides in-depth reports on where your email lands. For instance, it highlights whether the email is in the primary inbox or spam folder.
Things to Consider When Choosing an Email Warm-up Tool
When choosing an email warm-up tool, it's crucial to consider your needs and goals. Here are the top eight features to consider when seeking a platform:
Appropriate Speed
The ideal email warm-up tool will warm up to domains quickly and effectively. But replying too soon can flag your emails as "spam."
Human-Like Activity
Your email warm-up tool must mimic human activity to improve deliverability rates. A platform that acts human-like can enhance positive interactions.
You can also avoid ending up in the spam folder!
Personalization 
Your desired email engagement tool must offer personalized and customized templates. That way, you can improve deliverability rates and decrease bounces.
Automation Capabilities 
Automation features can streamline the warm-up process. In addition, automating repetitive tasks helps you save time and costs. 
Email Topics
The best email trackers for Gmail and other service providers offer diverse topics. For instance, a beauty brand will want relevant templates. 
Providers Support 
Ideally, your desired email warm-up tool must support famous email service providers. Why? It allows you to deliver to all contacts effectively!
Most email warm-up tools support well-known email services providers like Gmail and Yahoo.
Detailed Reporting
You want an email warm-up tool that tracks and reports performances. The software should offer insights into your email deliverability and reputation.
In addition, you should seek a tool that tracks the warming-up process.  
Pricing Options
Many email warm-up tools offer fee trails, allowing you to explore features. That way, you can identify whether the platform matches your needs.
Furthermore, the ideal email engagement and tracking tool should fit within your budget.
Conclusion
Hopefully, you've learned how to create a robust email warm-up strategy. You can leverage the tools we discussed to automate the process. That way, you can streamline your warm-up procedure to save time.
Remember to use a reputable and trustworthy email tool to enhance your reputation. You can also boost your deliverability rate and reduce bounces. We recommend selecting tools with free trials to get a feel of the features. In addition, you can ensure the warm-up tool matches your needs.