Email outreach is a crucial element of SEO strategy. It is a skill that is essential to develop to compete in the business world. Email outreach is an effective prospecting technique for generating leads. With an increased rate of emails sent and received each year, regular re-evaluation techniques and strategies have become crucial to enable the sales reps to cope with the changing trends. 
According to Statista, in 2022, an estimated 333.2 billion emails will be sent and received daily, which is a staggering number of emails in a year. However, the number of emails sent and received is rising every year. By 2025, the number will increase to over 375 billion emails, highlighting the significance of email outreach.
Undoubtedly, outreach has become more personalized and targeted. Therefore, here, we discuss:
What is an email outreach?

What is outreach tracking?

Effective ways to outreach

Tools to track email outreach

A step-by-step guide to boosting email outreach
What is an Email Outreach?
In B2B, email outreach is a powerful lead generation technique in which sales and marketing teams send cold leads through emails to start a conversation and deal with prospects. However, in content marketing, email outreach does not aim to sell but to establish meaningful partnerships with building backlinks, influencers, or promoting content.
Irrespective of its purpose, it is crucial to write an outreach email with the target audience while keeping your audience in mind because it is a critical part of the lead generation program. Therefore, marketers and sales teams need effective response rates and CTRs because they have spent time and effort crafting emails.
What is Outreach Tracking?
Outreach tracking allows email tracking software to track your workflow to retrieve the information you need to make effective sales decisions. It enables you to access the different templates from your inbox while using it, to get all the related info needed. Furthermore, it allows the users to track and report when a prospect engages with an email by enabling the options provided. While conducting outreach tracking, you are looking at the following:
people who contacted you

when did you get the prospects?

the templates you used to contact them

knowing if they opened your email

checking if they replied to your emails

checking if they clicked the link sent in the emails

when did they respond to your emails?
How to Outreach More Effective?
Following are the ways to outreach effectively:
Choose the Right Communication Channel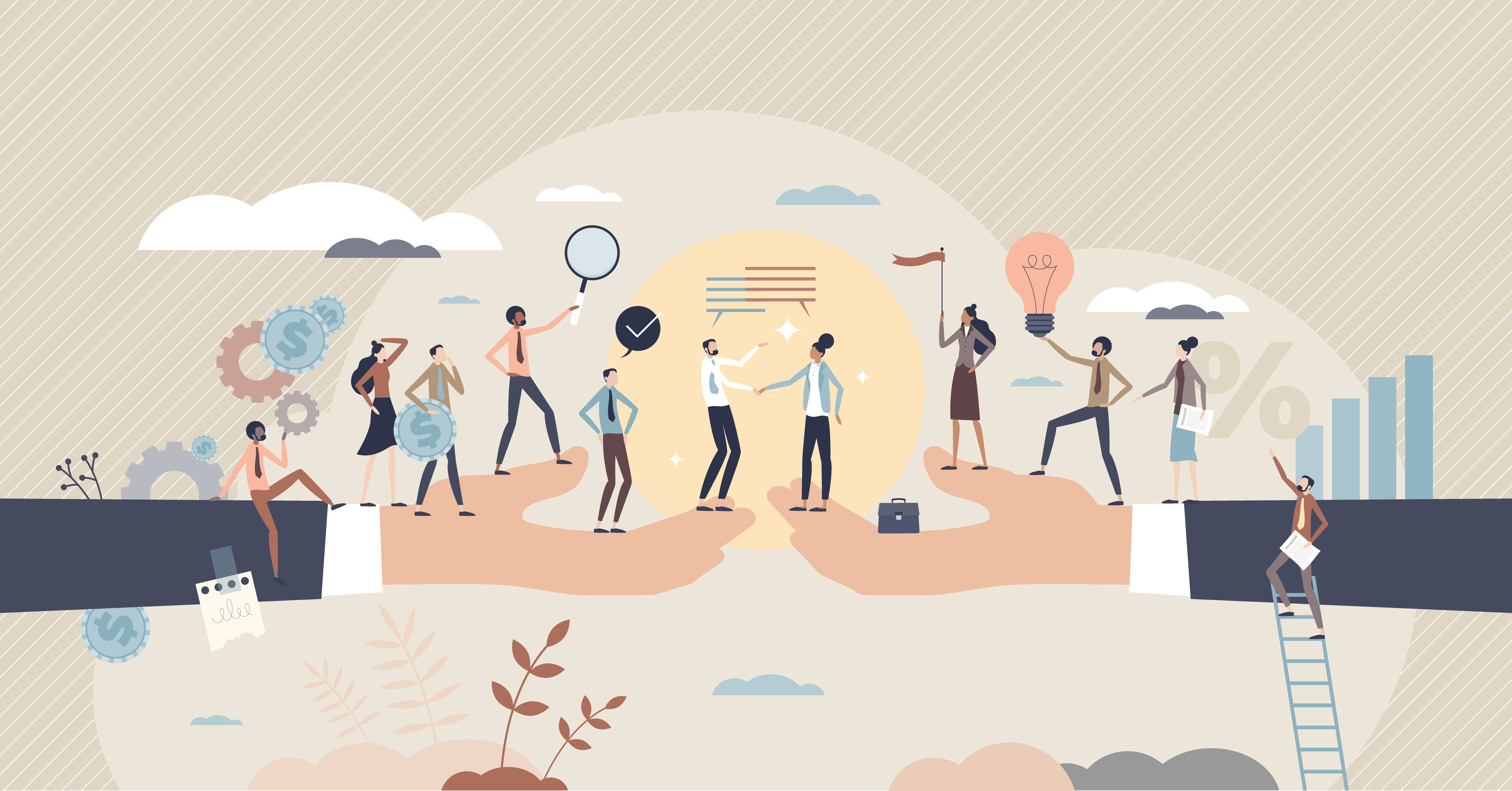 It is crucial to determine the right communication channel for successful outreach. Choosing the proper communication will help to communicate with the targeted audience effectively. Indeed, prospects select the preferred medium, and the reps only use those mediums to reach out to their audiences.
Some people prefer emails, while others believe phone calls are more engaging and personal. For example, according to surveys, B2B audiences prefer emails to be amongst the top three sources of information behind industry thought leaders and colleague recommendations. Therefore, paying more attention when planning your cold outreach techniques is crucial.
Unfortunately, cold calling has a disappointing conversion rate which never exceeds 2%. However, one cannot deny that great salespersons can turn them into opportunities to adjust pitches while convincing prospects to listen to what they are communicating and converting the chance to suit your needs.
Moreover, it is an effective way to reach prospects because it allows you to connect with hundreds and thousands of prospects simultaneously. Cold calling generates $38 on every $1 spent, thus giving you a high ROI.
Create a Catchy Email Subject Line
The stats reveal that 47 percent of email recipients open their emails based on a catchy subject line. However, 69 percent of recipients report emails as spam because of the subject line. Furthermore, emails with no subject have an 8% open rate, whereas 22 percent of recipients open emails with personalized subject lines.
Therefore, the stats confirm that a few words in the subject line make a considerable difference, and sales reps must create emails carefully to ensure high ROI. High converting subject lines must:
develop a sense of urgency

communicate social poof

stimulate curiosity

offer free stuff and discounts

contain teasers
Follow-up with a Fresh Approach
Follow-up emails are a crucial part of email marketing strategy. Since most initial emails do not get responses, sending a second or third email is essential to receive responses. Email outreach etiquettes determine that one must not send more than three emails and wait for a week in between emails to receive a response.
You may set reminders to send follow-up emails and keep track of your communication with your prospects. It will help you become organized, prevent you from sending similar emails to the same options, and avoid missing out on potential opportunities.
In addition, when sending a follow-up message to your prospects, you must change the subject line. Otherwise, you may be sending the same thread to your recipients. Changing the subject line will prevent your emails from ending in spam boxes.
Track Your Results
Outreach email marketing requires managing a massive amount of data. It involves tracking websites that you have to outreach, the date you contacted them, and the kind of collaboration you offered. While Excel sheets may help you track all this, you must consider automation tools to ease your work without errors.
Which Tool is Used for Email Tracking?
Email tracking informs you when the receiver has opened or clicked your email. The tracking software places invisible image pixels with your emails that notify you of the exact time and date when recipients open them. Furthermore, email tracking gives insights into your conversations with your networks, contacts, prospects, and customers. This data can help improve your outreach campaign and build meaningful relationships with your audience.
How to Spruce Up Your Email Inbox for Outreach?
Following are some ways to warm up your email inbox for outreach:
Authenticate your account
Before you send emails, make sure your email account is authenticated. Authentication protects your account against spam filters and delivers emails to the inbox.
Send emails to individuals manually.
You can start by sending emails to known individuals manually. These available individuals can be your family, friends, or colleagues. Ensure you do not add content related to sales in your initial emails. Limit your scope to casual conversation. Also, keeping the reader engaged in the initial emails helps increase email volume. Once the email service finds your account authentic, it prepares it for email campaigns.
Subscribe newsletters
Whether in marketing, sales, recruitment, or other professions, you may find multiple publications sent as newsletters every week. Subscribe to at least ten to fifteen newsletters. Every newsletter requires confirmation, so don't forget to confirm the subscription in your inbox. Once it validates your account, you will experience an increase in email inflow. Receiving regular emails is also an excellent way to warm up your email inbox.
Prepare your LinkedIn Account for Automated Outreach
If you're a newbie trying to grow your business or expand your network, you're likely sending a few connection requests to your colleagues and past teammates. That means you'll earn an average of 1 to 2 connections daily. But when you replace your manual efforts with a LinkedIn automation tool, the number goes up rapidly.
While that's exactly what you want, LinkedIn sees it as suspicious activity. They may suspect you of spamming, of being a bot, and suspend your account. Worst of all, they may permanently ban you from LinkedIn.
But here's the good news: you can do LinkedIn automation safely! Various innovative automation tools help you grow your reach and brand without acting robotic or overly spammy. But before you invest in software, you need to warm up your account.
To keep your account safe from potential bans and suspensions, you must keep your outreach within specific limits. After that, you can start increasing it gradually. It's the same as an email warm-up: you start with a few and then steadily boost daily activity, connection requests, and messages. Start slow, such as ten connection requests, then keep increasing.
But before you start warming your LinkedIn account, you need to find a state-of-the-art automation tool. Introducing Octopus CRM, your all-in-one solution for all your LinkedIn automation needs.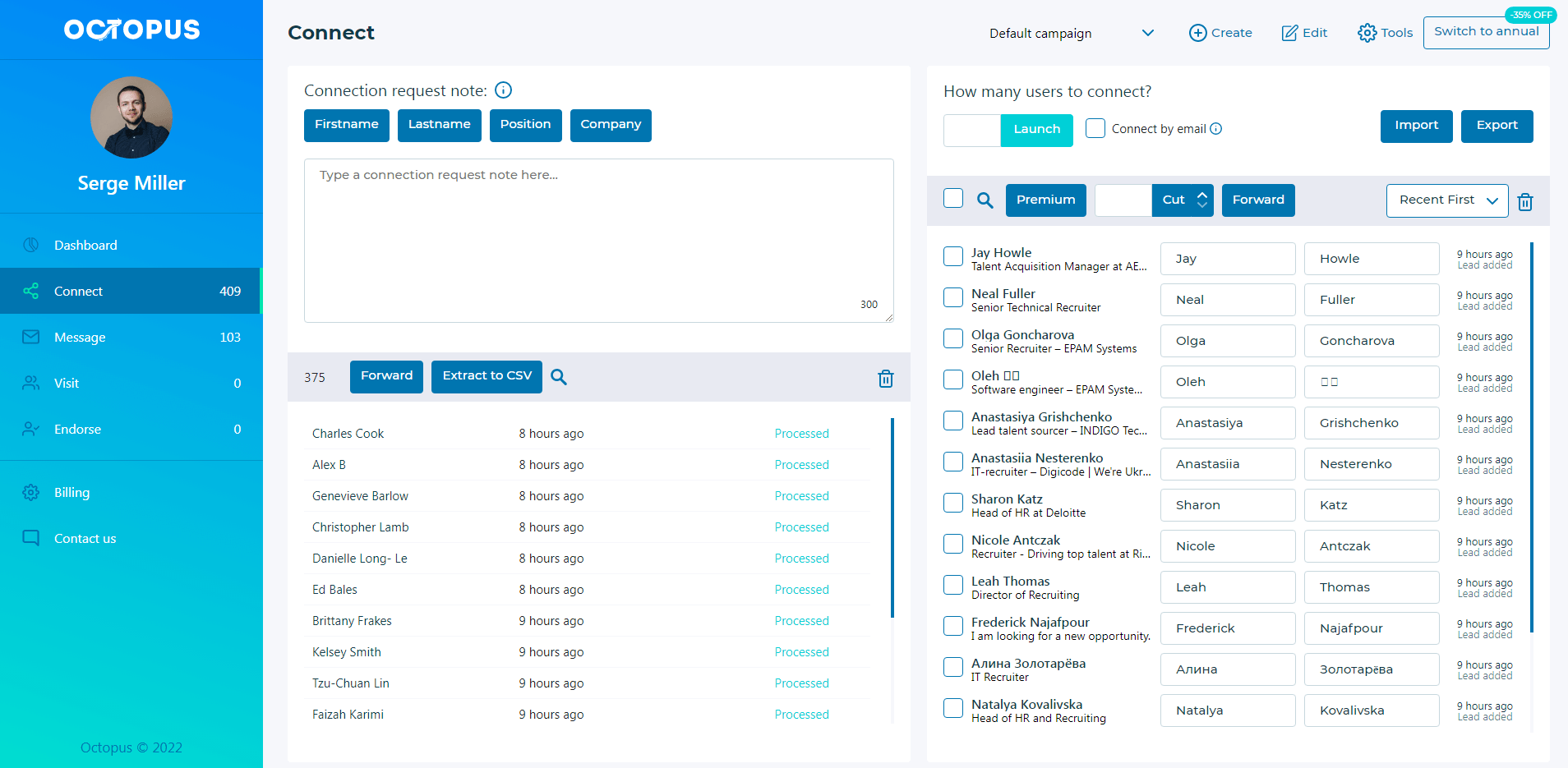 With Octopus CRM, you can automate hyper-personalized and attractive connection requests. Moreover, you can send connection requests by emails and messages to your 1st connections while bypassing LinkedIn's weekly limit.
Top 10 Email Outreach Metrics to Track
Email metrics, otherwise called KPIs, are an efficient way of measuring your email campaign's success.
Typically, marketers focus on two types of metrics:
On Mail –

It refers to metrics related to a user's interaction with your email, such as opening, clicking, bounce rates, unsubscribing, etc.

Off Mail –

It includes metrics that measure what leads to somewhere else, such as a website, blog, product page, etc. With these KPIs, you can identify your email's traffic, conversion rate, etc.
Now that we've learned the two primary email outreach metrics, let's discuss the ones you should be tracking:
Bounce Rate
Emails not reaching the target recipient lead to a high bounce rate. As a marketer, your goal is to keep your email bounce rate at a minimum. But it's critical to remember that some bounces are inevitable, such as someone switching jobs, getting hacked, etc.
Maintaining your bounce rate at 3% or less is a good rule of thumb. Most email service providers penalize businesses whose bounce rate goes over 5%.
Unless you're enjoying a 0% bounce rate- which is impossible – you must try to bring it down. For this, you need to understand why emails bounce:
The subscriber's mailbox is full

The recipient's server was down when you sent an email

You sent an email to an invalid email address
To avoid a high bounce rate, trawl your database to identify and remove inactive accounts. We recommend using an automation tool to ensure efficiency and success.
Click-Through Rate
Your click-through rate depends on the percentage of people responding to your offer by clicking the link to your sales page. The CTR is among the top sales email metrics since it allows the sales team to identify how each lead performs. In addition, it offers valuable insights into their interest and feelings towards your product or service.
Conversion Rate
The conversion rate represents the percentage of email recipients who complete the desired action. For instance, they fill out a form, make a purchase, or download an ebook.
To measure conversion rates, you must integrate your email platform with your web analytics. You can achieve this by creating unique tracking URLs to help identify the source of the click.
Purchase Rate
The purchase rate is another crucial email metric. However, it is different from the conversion rate. Instead, the email metric measures the percentage of the receiver purchasing their service or product through an email campaign.
Spam Complaint Rate
If your email service provider marks your email as 'Spam,' it can affect your brand image and positioning. So, you should pay attention to spam complaints, or your service provider may penalize or block your account. Ensure a low spam complaint rate by checking for technical problems and revamping your email copy according to your brand tone.
Return on Investment
Your ROI reveals how much you earn compared to your investments. Thus, you can identify the success and cost-effectiveness of your campaign. Since email marketing is among the most cost-effective strategies, you should aim for a healthy return. You can calculate your overall ROI by:
Subtracting the costs required to create and run a campaign from the total revenue.

Dividing the overall result by the initial cost

Multiplying the result by 100
Open Rate
The open rate determines the percentage of the email recipients that have opened your email. It is a crucial email metric to track the success of your email outreach campaign. Open rate notifies the number of people who have clicked open your email.
If your emails are left unopen, then there's no use in sending them to your audience. Therefore, experts stress more on adding catchy subject lines that convince the email receivers to open the received emails.
Opt-Out Rate
The opt-out rate determines the percentage of the email receivers from your list who have decided to unsubscribe from your email notification or sent them to the spam box. You can calculate the opt-out rate by dividing the unsubscribe numbers by the total number of emails delivered and multiplying the number by 100 to change it into a percentage.
Since some email receivers unsubscribe from notifications, it is entirely normal. Therefore, experts believe that anything below 0.05 is acceptable in all industries. However, you must worry if the numbers tend to increase.
Calculating the opt-out rate is crucial because it provides insights into what is going on and informs the senders if the receivers dislike something. As a result, senders can improve the content of their emails and resend them to generate potential leads.
Email Sharing/Forwarding Rate
Email sharing or forwarding rate determines the percentage of the email receivers who clicked on the 'share this' button to post the content on their social media network or clicked the "forward to a friend" button to share the information with their family,  colleagues, or friends.
Although the rate at which the email receivers share or forward your emails may seem unimportant, it is one of the most crucial email outreach metrics you must track because it will help you generate more leads. The people on your list are already saved in the database. While you focus on conversion, sending emails to the same receivers will not help you get better returns.
Therefore, you must encourage your email receivers to pass on the information sent to their friends and families if they think the emailed content is valuable. Lastly, start tracking the number of people you can add to your database.
Email Delivery Rate
Email delivery rate is amongst the top few email outreach metrics that email senders measure. It refers to the rate of delivery of emails that they measure once they send out emails to their target audience. The metrics determine the percentage when the server of the receivers accepts their sent emails. However, when there are deliverability issues, the senders notice a drop in the delivery rate.
 It is a crucial email metric that measures 99% of the delivery rate with a clean database. However, when the percentage drops below 97%, it is time to evaluate the strategies to determine the cause.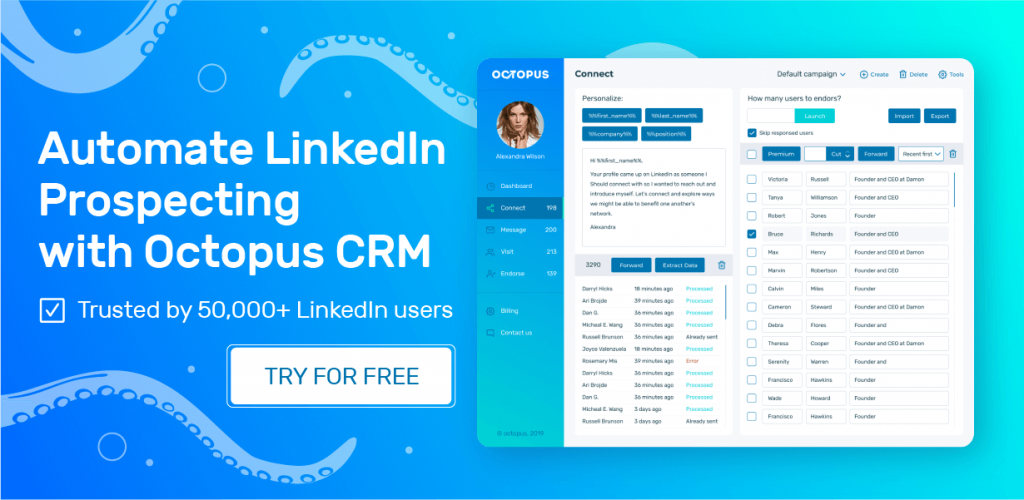 Step-by-Step Guide to Boost Your Email Outreach Efforts
There are some essential steps that you must follow to reach your desired results and targeted objective. The email outreach plan comes with actions that help you reach your goals with higher returns. These steps include three phases. Each phase involves specifications that help you get closer to your destination. The three phases are:
Preparation Phase

Execution Phase

Post–Execution Phase
Before you create a compelling email, sit down and list the people you want to send your emails to. There are two cases when you make your email recipients' lists.
The first case involves people that are your existing customers. Therefore, you already have leads but are not in a prompt state.
On the other hand, the second case involves reaching out to a newer audience, so you need to find leads. Here, you have to spend time deciding the following:
What is your target audience?

How can you find them?
Once you have answered the questions, you may now begin with the three phases that will help you reach your objective quicker.
Preparation Phase
The preparation phase is the first phase of boosting your email outreach plan. It involves the most significant steps to help you achieve your results. Follow the steps mentioned below to complete your set targets.
Data Cleansing
The first step is to cleanse your data. Delete all the irrelevant information/data and look closer at the collected data to maintain quality and significance. It is a crucial step as it will help you:
align the relevant data

remove the unwanted information
Consolidate Your Data
The next step is to combine the collected data to create a mega-list. When you track data from different sources on the internet, you end up with numerous lists that need to be consolidated. Therefore, once you have all your lists, create a single list to combine all your data to avoid repetition.
Set Your Valuable Data
Defining the dimensions or gathering helpful information about the person on the list will help you segment your receivers in an organized manner. Collect all the relevant information, including dimensions and demographics, from your database to create the list.
Create Segments
Once you have completed the step mentioned above, it's time to segment the lists using your parameters in the best possible manner. It will help you effectively reach your results. Suppose you have four dimensions; it will provide you with sixteen different segments, offering more chances to make sense for your business.
Create Content
The last step of the first phase is crucial. You have to create different content for different segments; repetition will kill the purpose of segmenting the list. Therefore, you must have multiple email content formats targeting various audiences. Use a different topic, subject line, and digital properties such as personalized gifts, discount coupons, informational page, thank you page, and sign-up forms to attract your prospects. You must continue experimenting until you find the best way to engage each segment reader.
Execution Phase
Once you have prepared everything to send out an email, it is time to execute your plan. The next phase involves two steps. They are:
Execute
Send out emails to the target audience and make sure you use all the options that could make targeting easier and possible.
Analyze
The next step is to analyze your results from the first wave of outreach. The results will highlight the variants that performed the best to help you focus on them in the future.
Post Execution Phase
The last phase involves follow-up. Change your email content and variants. Use the ones that performed best compared to those that failed to engage the audience. The third phase includes one foremost step that is:
Repeat
Re-execute your plan to target the audience that did not open your emails. Then, send out emails again to reach your desired results.
Conclusion
Email outreach is one of the most effective methods to get quality website links and drive a competitive SEO advantage. No matter what the primary purpose is to get backlinks, secure collaboration with an influencer, and close deals, it is crucial to have a compelling outreach strategy that gives fruitful outcomes.
No one-size-fits-all strategy could make every email outreach successful, but you may follow the tactics tested by experts to ensure desired outcomes. Therefore, have a solid plan that you follow and scale up when needed. Do not experiment with something you are unsure of because it may lead to factors you are unaware of, wasting time and effort. Rather, sit back, concentrate and create strategies that will help you derive results.