Over 78% of customers buy from the first company that responds to their inquiries. Yet only 7% of companies answer within five minutes. Therefore, continuing with slow response times can cost you tons of traffic and sales.
Tired of losing qualified leads? In this article, we discuss the eight ways you can nurture lost leads and how Octopus CRM can help:
What is a Lost Lead?
A lost or dead lead is a prospect that doesn't convert into a sale. Consequently, they stay in the marketing wasteland without a deliberate email marketing strategy to re-engage them.
From a SaaS perspective, dead leads are users who test your product/service and use your free trial but do not go through the subscription process. Therefore, they don't move up your sales funnel.
Why Do We Re-Engage Lost Leads?
We've all been there: you thought you had a connection with your prospect, but, out of nowhere, they go dark.
They stop opening your emails and responding to your questions. And they no longer visit your website or use your products. So, what do you do?
You evaluate why the lead disappeared without a trace and assess your chances of reviving them. After that, you try re-engaging them. Why? Re-engaging lost leads allows you to reach out to prospective customers interested in your products or services.
Consequently, you can reduce costs, save time, and increase sales. In fact, research shows that acquiring new customers cost 5x more than retaining previous buyers!
Moreover, increasing customer retention by 5% by keeping them engaged and happy can boost your profits by a whopping 25 to 95%. Thus, re-engaging lost leads allows you to increase your revenue and scale your business.
7 Reasons You're Losing Leads
Here's the truth: you can't re-engage dead leads if you don't understand why they went silent. Let's discuss the seven problems causing you to lose qualified leads:
You Don't Provide the Right Information
Your timing is everything.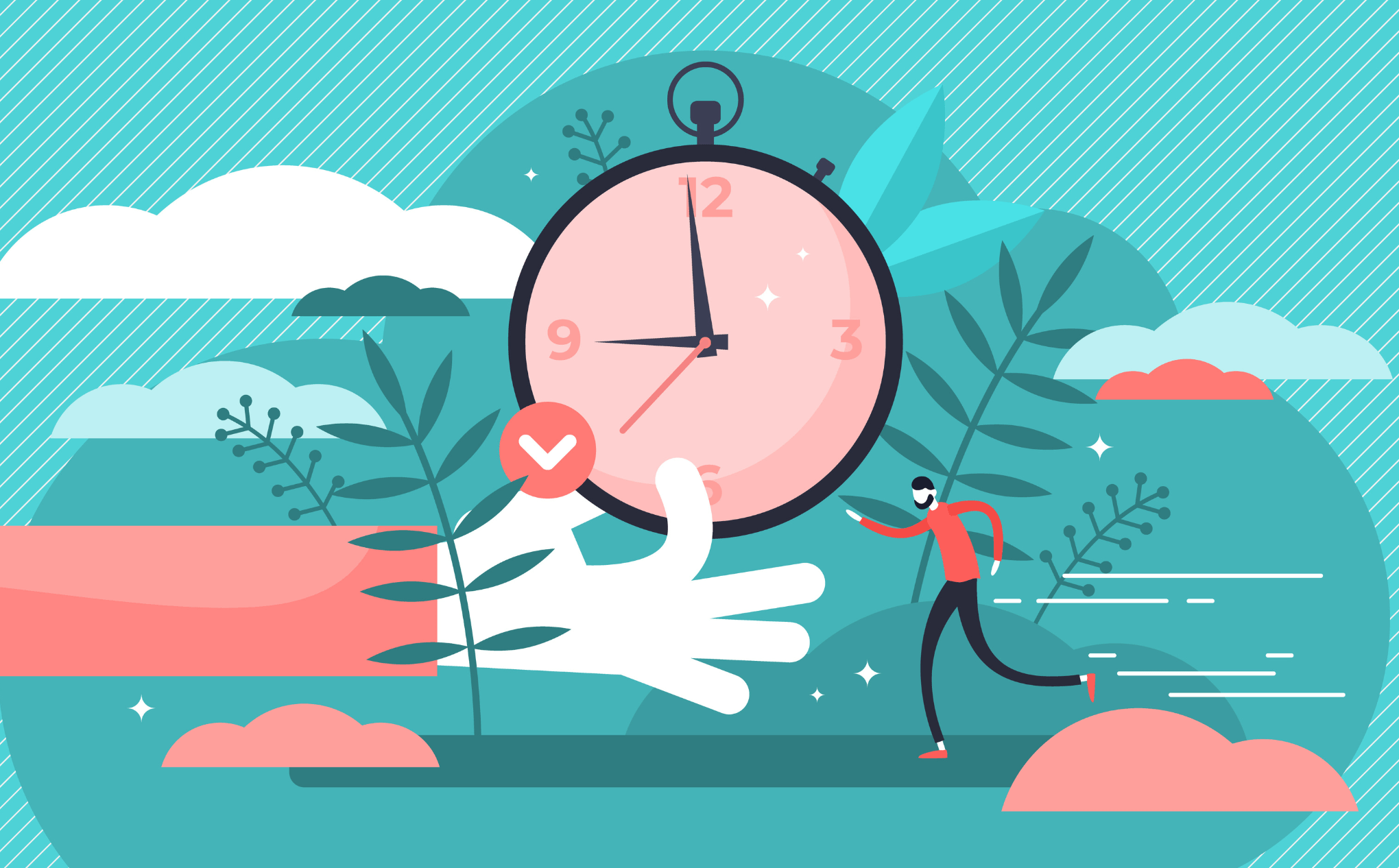 Whether sports or content marketing, providing the correct information at the ideal time can be the thin line between success and loss.
Understanding your target buyer allows you to tailor your message to the buyer's journey. Offering leads to valuable content, or necessary resources can build trust and respect. Besides this, it can help you warm up to the prospect and grow a deep relationship.
There is a Lack of Awareness
Your customers don't know everything about your industry, business, product, or service. Therefore, they might back out if they can't find the correct information.
Improve the customer experience by ensuring info about your brand and its offering is easily accessible. You can create an FAQ page or insert answers into your sales media.
There are Missing Features
You can't grow your business if you don't add features your customers need. If you focus on integrating tools you think buyers need; you will fail.
So, take the time to dive deeper into your target market and learn their challenges, pain points, and needs. If you're not solving a problem, you're losing leads.
You Aren't Responding Fast Enough
As we discussed, time is crucial when it comes to engaging leads. According to in-depth research, the best companies respond to prospects within 30 minutes.
Since the odds of a qualified lead disappearing are only a few minutes, the likelihood of qualifying a lead is 21x greater if you respond within five minutes! Additionally, waiting 10 minutes can reduce the odds of achieving a customer by a stunning 4x.
Therefore, creating an efficient lead-qualifying strategy can improve your results. You can boost your response time by implementing desktop notifications or using a CRM.
You Send too Many Emails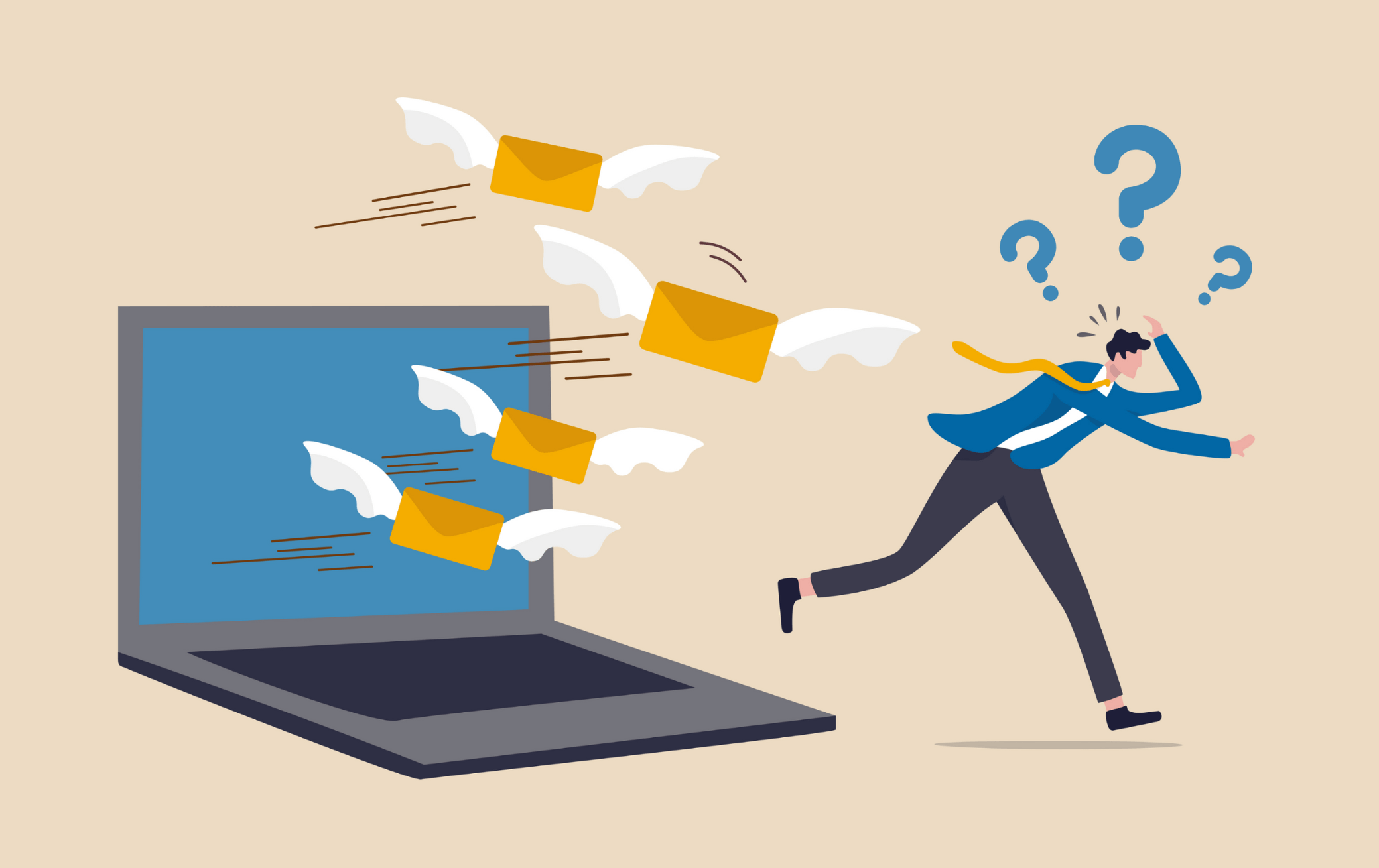 Over-communicating is the key to turning off customers. That means no firebombing buyer's inbox with cheesy email scripts and no generic promotional blogs.
Not only does it build an unprofessional brand image, but it also comes off as desperate. Start nurturing organic leads by balancing your communication and reducing the frequency of your emails.
The goal is to create a memorable impression and always remain at the forefront of your customer's minds without frustrating them.
You Aren't Meeting Customers Where They Are
You probably wouldn't send your grandparents a meme on Instagram, and you wouldn't try reaching out to your teen cousins on LinkedIn. Therefore, without in-depth research, you could be investing your time, money, and effort on the wrong platform.
Consider monitoring where your target audience spends their time. Ask yourself: what helped me increase the traffic the most? Was it through blogging? Or did you generate more leads through social media campaigns? Or maybe your email campaign helped attract buyers?
Evaluating the results of your marketing services can help you identify which social channel works best for you. Remember, you don't have to stick to one marketing platform; you can create an omnichannel strategy to ensure you're always meeting your customers on their preferred channel.
There are Sales Cracks
Your sales team has the most challenging, most important job. Not only do sales reps communicate with the buyer, but they also have to juggle multiple tasks simultaneously.
Therefore, it's no surprise they lose a lead due to a delayed response or drop someone off the sales list. The fact is that having a problem isn't the problem; not doing anything about it is.
Related article: Why You Need Octopus CRM for Sales Teams
How to Not Lose Leads
Stop losing leads by following these steps:
Identify Prospects Likely to Return
Take the first step to recovering dead leads by evaluating who will return. Not every prospect that disappears is worth your re-engagement efforts, whereas others might require more time and attention.
Utilize a sales intelligence platform to segment your leads by activity lead, i.e., how many times they visited and engaged with your website. Next, identify prospects with high activity levels and low purchase rates – those with the most chance of returning.
Retarget Lost Leads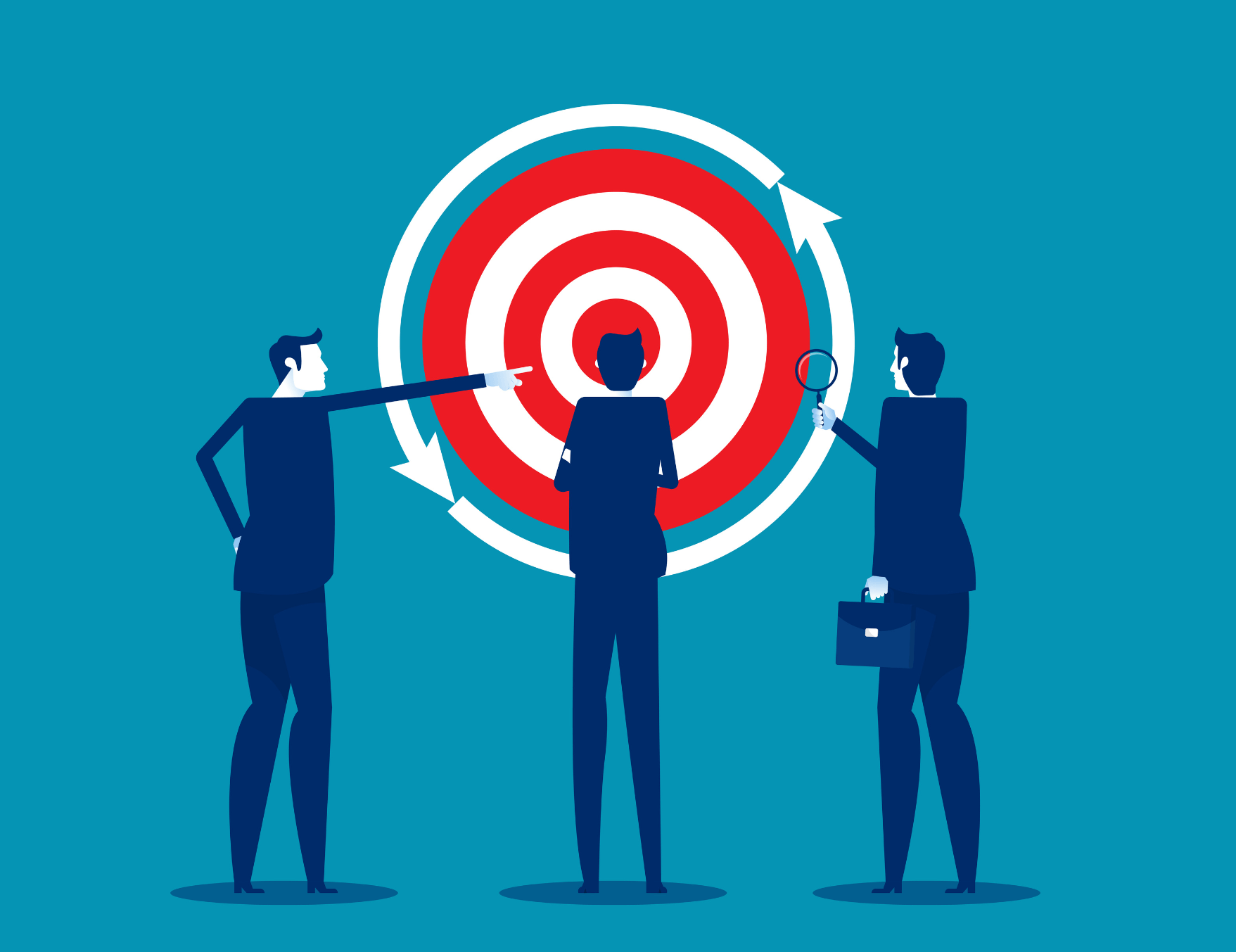 You can't qualify leads if you follow random marketing strategies and use limited tools. Go one step further by using behavioral or retargeting ads to increase your conversion rates.
You can assess how your audience engages with your website through behavioral targeting, social listening, and retargeting. Consequently, you can customize your marketing campaign to improve the customer experience.
Here are several tips to remember when retargeting dead leads:
Focus on Lead Segmentation –

Take advantage of a CRM system to segment your target audience into

distinct ICPs

. The software will use multiple characteristics like position, demographic, geographical behavior, company size, etc., to divide leads

Use Targeted Emails –

Losing a lead from your campaign indicates a fault in your email. Consider fixing it by sending a concise message listing new features or offering a discount code to inspire action

Try Sending Tailored Ads –

Did you know that

77% of buyers want

personalized promotions? Take advantage of retargeting ads to save time and cost while catering to your target audience's needs
Deliver Your Content Effectively
Your work does not stop with creating valuable content. You also need to deliver it appropriately.
Boost your re-engagement campaign by creating high-quality content and identifying the ideal time to connect. Personalize your message and distribute it on relevant channels.
Besides this, create a timing schedule for emails and phone calls based on customers' behavior. Here are several tips for delivering your content effectively:
Relevancy –

Hook the reader by creating a captivating subject line and follow up with a concise and personalized message. Finish your email with a catchy CTA to incite action

Right Channel –

Who says you need to stick to email to stay in direct contact with customers? Grow your brand by exploring different marketing channels
Offer Incentives
Motivate customers to purchase by sending them a gift, discount code, or personalized offer. If your leads haven't responded to other messages, they might answer to an incentive!
Moreover, you don't have to stick to discounts and promotions. You can also send something of high value, such as a free ebook, new research access, or a webinar ticket.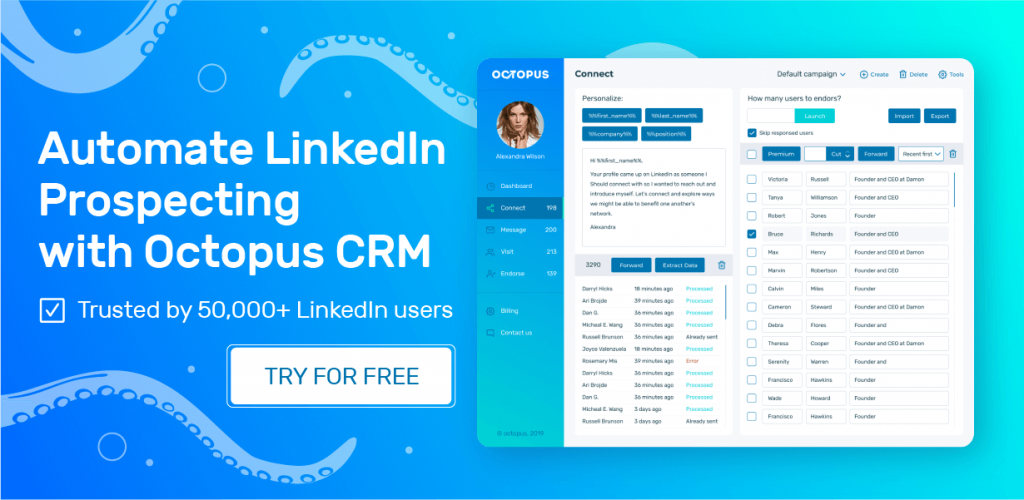 When Should You Re-Engage Lost Leads?
We know what you're thinking: if a lead shows zero signs of life, do I have to continue reaching out to them? In one word: yes!
Targeting a lead multiple times can help increase the chances of getting feedback, save costs, and boost profits significantly. Research by Marketing Donut reveals that only 2% of sales occur during the first meeting. Furthermore, it takes up to five follow-ups before a prospect purchase.
Therefore, a multi-stage campaign is crucial to growing your sales and scaling your brand. The same study shows that most (92%) of businesses give up after the fourth no, meaning you can lose tons of qualified traffic by doing this.
Conversely, there are times when you should give up. It includes users who stopped responding to your emails for years, whether it's because they forgot their email password or aren't interested in your products/services. So, consider deleting users who have been inactive for up to six months.
8 Ways to Re-Engage Your Lost Leads
Contrary to popular belief, it's not impossible to revive lost leads! To help you out, we've created a comprehensive list of eight ways you can re-engage dead leads:
Track Lead Changes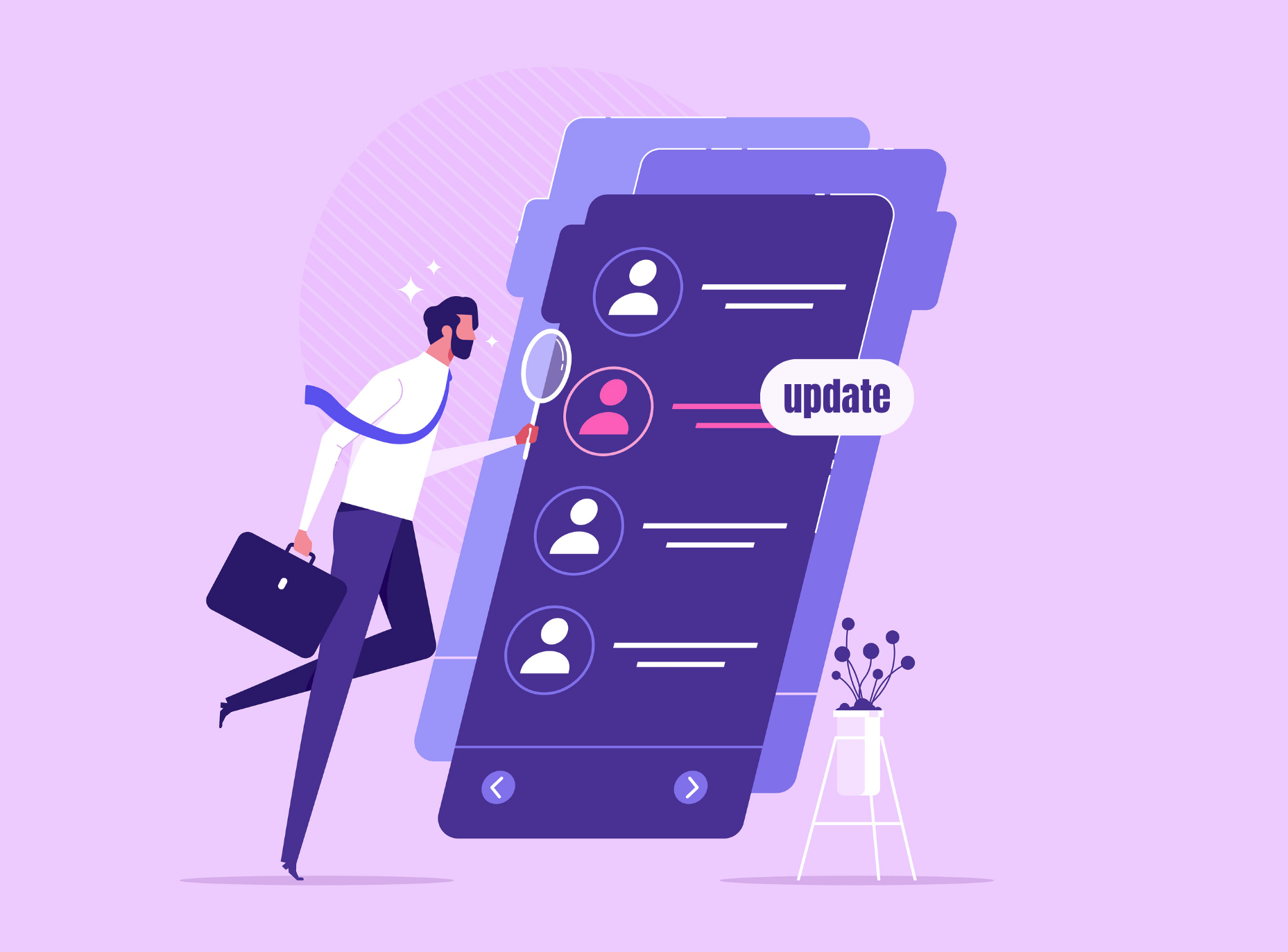 Research shows that companies lose 30% of leads annually due to decay, costing them millions annually. Decay includes dead prospects that disappear due to changes in contact information, such as employer information, email addresses, or phone numbers.
Outbound marketing enables you to acquire and nurture leads who move to new jobs or quit to find better opportunities. While tricky, this is a fantastic opportunity to re-engage lost leads. A bonus of tracking changes is reproaching offers you the first mover advantage.
As a result, you can build a sense of loyalty and build long-lasting relationships. It also means you now have their full attention!
Test Your Waters
84% of buyers believe salespeople are too pushy. Your customers don't want to read a sales-y pitch; they want to create a connection with your brand.
You need to give them a tangible reason to choose you over your competitors. So, open up a communication channel by warming up before sending a sales pitch. Moreover, grow a connection by trying these strategies:
Send a Free E-book or Guide –

Provide high-value content to your customers by sending a relevant and valuable e-book

Offer a Free Webinar or Tutorial Session –

Schedule webinar or tutorial sessions and invite leads to establish yourself as a brand authority and foster a sense of trust

Hold a Light Contest or Sweepstake –

Send a fun questionnaire or quiz with the promise of a free reward, discount, or gift if they complete it
Share Relevant Content with the Lost Lead
Sharing relevant and valuable content can improve the likelihood of closing a deal because you're sending them the needed resources. By sending blogs or research, you remind them how your product solves their pain points and its many benefits.
Consider combining this step with trigger events to ensure leads receive the right content at the ideal event. The better your customer experience, the more loyal your customer base will be.
Send Surveys or Opinion Polls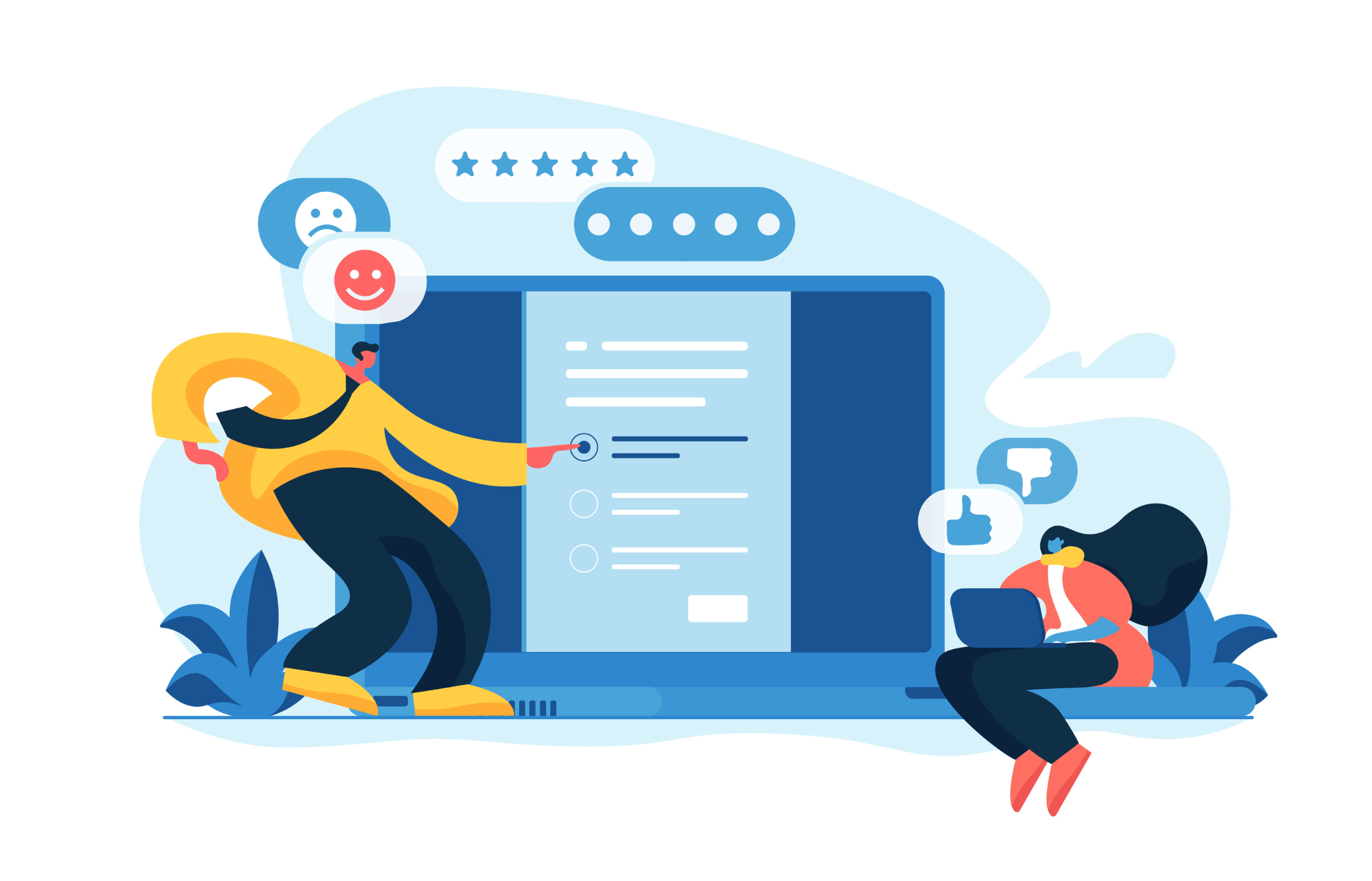 Another straightforward yet effective way of re-engaging old leads is sending surveys or online polls. These help you strengthen interaction and reduce the likelihood of losing them or having them go dark.
Focus on sending surveys that ask where you went wrong, ways you can improve, and what they like about your brand. Consider including a priority list of reasons why they abandoned your funnel.
Furthermore, keep the options simple and finish the opinion poll or survey with a catchy call to action to keep them engaged.
Create a Sense of Urgency
We all experience FOMO, i.e., the Fear of Missing Out. Why not use this technique to re-engage lost leads?
Supercharge your marketing strategies by creating a sense of urgency when offering a discount code, sale, or offer. For instance, you might send an email with the phrase "offer valid only till ____ (date)." Add a countdown timer to build excitement toward new releases or sales.
Besides this, you can motivate customers to buy your product or service by building "scarcity." Using phrases like "limited stock," "limited spots left," or "limited time availability" invokes a sense of urgency and incites leads to make a quick decision. Additionally, it helps your product stand out.
Lastly, you can use the "exclusive" technique to make your customers feel special. Remember to add a touch of personalization and use keywords like "members-only" or "selected few customers" to build trust.
Try Branded Nurturing
One of the most demoralizing experiences you'll have as a sales professional is losing clients to a rival. It makes sense why salespeople would consider a lead dead after investing so much time and effort to have the customer choose a competitor.
However, these setbacks also offer opportunities. Contacting your lost leads will help you understand your rivals at the level of an industry study. You can learn about the primary services provided by your competitors, their pain spots, strengths, and limitations by speaking with your leads.
Enroll these leads in a dedicated nurturing campaign that discusses your newest product releases, clear feature differentiators, and exclusive discounts.
Take Advantage of a CRM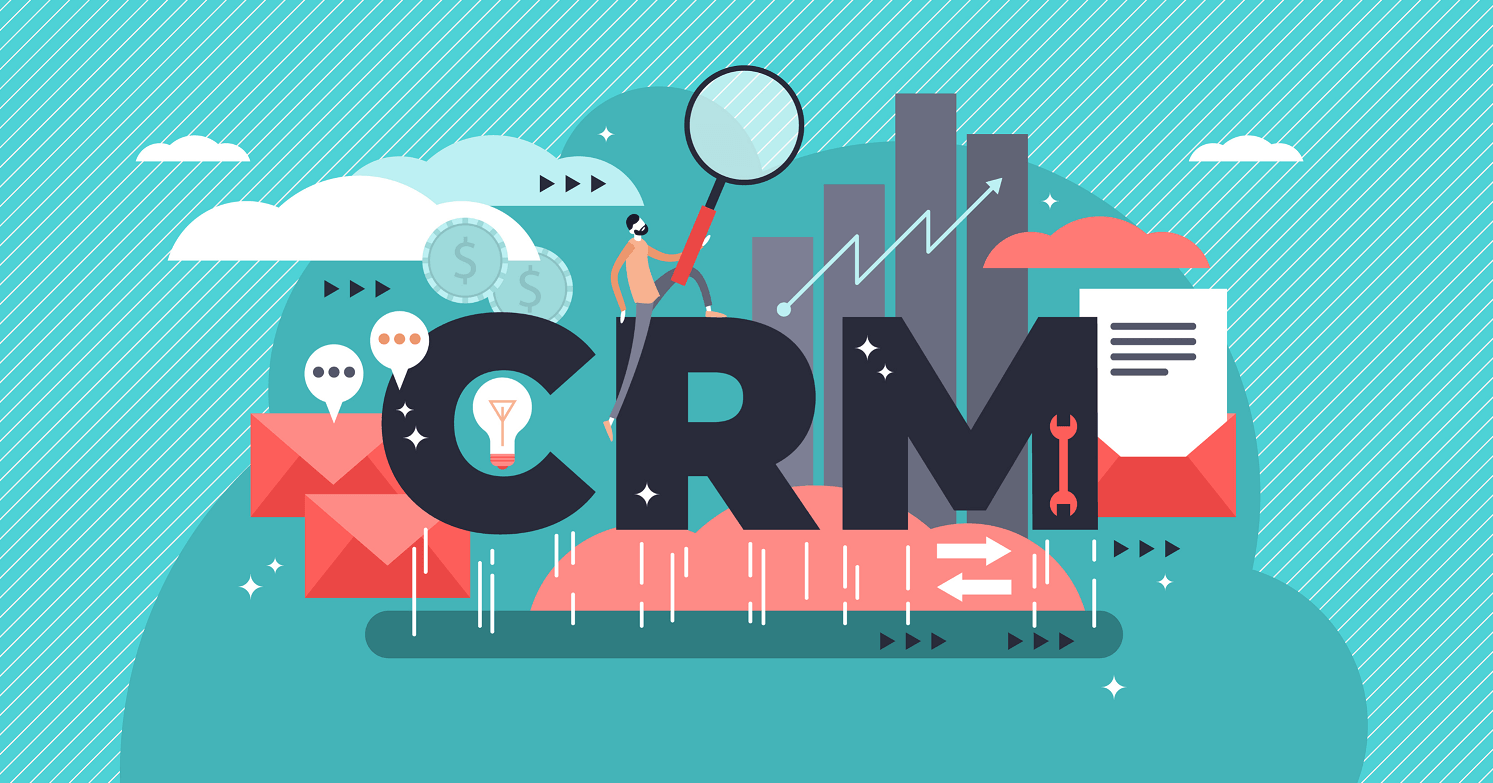 You must have a customer relationship management (CRM) system to manage your leads effectively. These cutting-edge technologies keep all consumer data in one location.
Most CRM programs also offer specific automated tools that automatically enable you to follow up with leads to maintain their interest. A crucial thing you can do to ensure that leads are not lost is to follow up with them.
Related article: Best CRM Software for Sales
Research shows that only 2% of sales occur after the first contact, and 80% of transactions don't happen until the 5th to the 12th contact.
Set Up a Drip Campaign
You can create drip campaigns using the best email automation tools. You write, schedule, and send a series of emails to speak to your leads' interests. It is more marketing-related, but it might be effective in getting the interest of past leads.
How Can Chatbots and Voicebots Help You Re-Engage Lost Leads
Remember when we discussed that only 7% of companies respond within the first five minutes? Want to know how? Here's the truth: the companies with the quickest response times all use live chats!
Chatbots or voice bots can help you quickly respond to leads' inquiries. Remember to take a customized approach to your chatbots and voice bots by setting them up to answer questions and collect customer data like IP address, location, and cookie data.
You can also integrate a third-party tool to ensure a seamless customer experience. Combine your chatbot/voice bot with a CRM system to get in-depth insights into qualified leads and ways to re-engage. Integrate the chatbot with tailor-made information to give customers the correct information at the right time.
Why Use Octopus CRM to Re-Engage Dead Leads?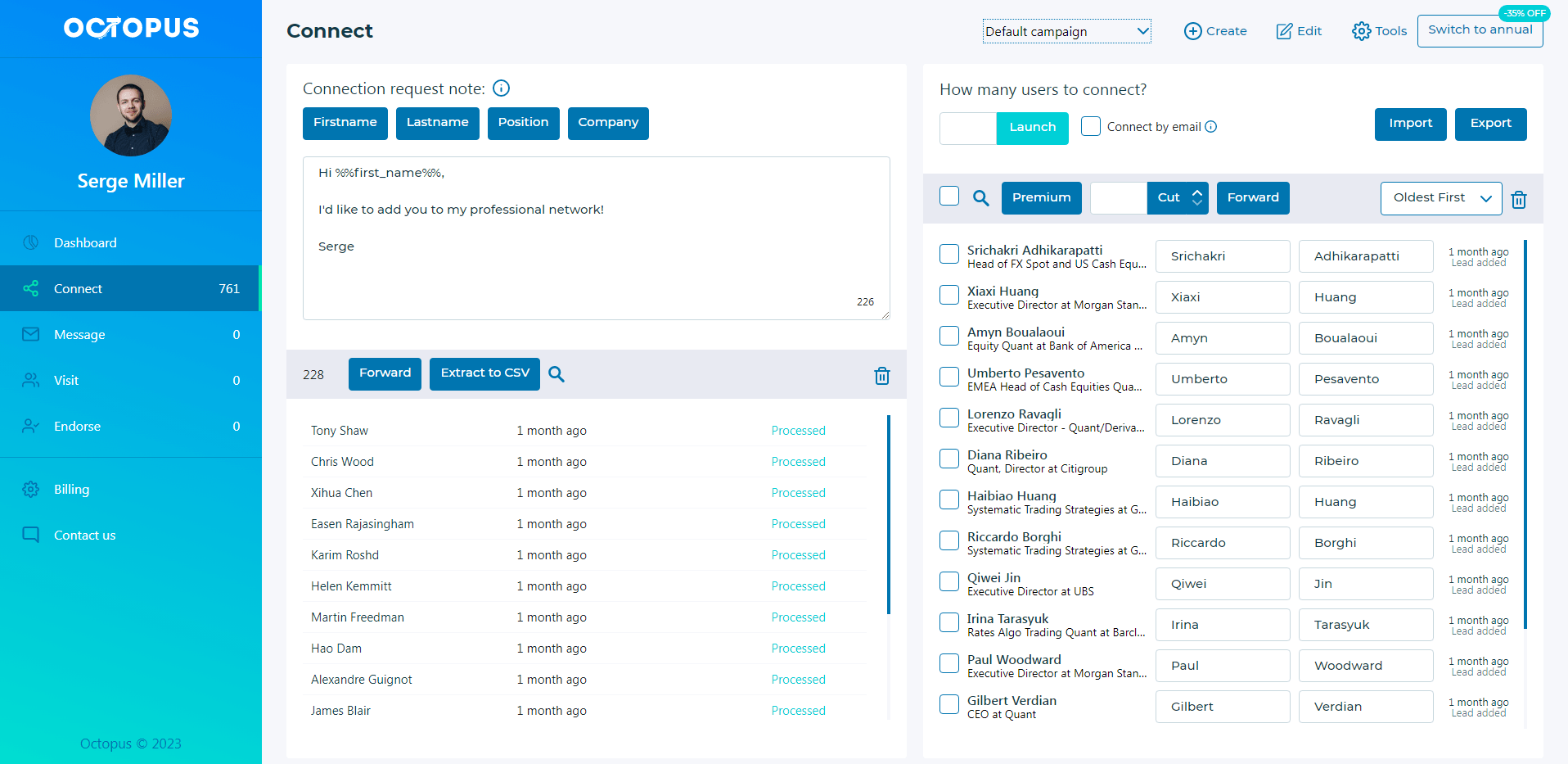 A sales automation solution called Octopus CRM can significantly increase LinkedIn prospects. The CRM will enable you to thoroughly investigate each lead and learn all the relevant information about them. With only one click, you can perform automated outreach actions provided by the CRM. You won't need to do anything and can rely on CRM to take care of the actions.
Conclusion
While sending personalized messages and establishing connections based on trigger events can be helpful ways to recover lost leads, an efficient automation strategy can help you keep them in the first place.
Advanced automation tactics provided by Octopus CRM LinkedIn automation tool help you prioritize your high-value leads, increase email marketing effectiveness, and make the most of your time while also reducing the sales cycle.