Software as a Service (SaaS) is a widely-used branch of cloud computing. The B2B SaaS industry has experienced rapid growth as businesses focus on digitization.
In fact, forecasters predict that the SaaS market will reach $716.52 billion by 2028! As the SaaS industry proliferates, new solutions appear to help businesses succeed.
Startups and multinational brands can grow with the right B2B SaaS solution. We've created an in-depth guide below to help you find the ideal SaaS. Here we'll discuss SaaS, ways to evaluate B2B SaaS software, and pros and cons. 
Further in the article, we'll unveil examples of SaaS and marketing strategies. Let's jump right in!
What Is Software as a Service (SaaS)?
SaaS is a web-based cloud computing platform offering online applications for business management. Referred as hosted or in-demand apps, they are available in various office-work related categories such as CRM and data tracking. You can use them almost on all digital devices and operating systems. 
Typically, a remote vendor uses an independent server to host these tools. This means only the vendor handles its access, security, data management and performance. Consumers can access and use these tools on their web browsers such as Chrome or Microsoft Edge. 
Features of Software as a Service (SaaS)
The SaaS platform helps businesses boost productivity by leveraging the following primary features:
Multi-tenancy Model –

It's a software architecture where a single deployment offers multiple users access. The clients are called tenants

,

who can access or customize the application.

One Sign-On –

Most SaaS platforms use SAML or OpenID to promote a single identity system. It saves businesses from the cost (and stress) of maintaining multiple credentials.

Improved Availability –

SaaS allows users to operate the software platform on all devices. That way, any tenant with an internet connection can utilize the tool.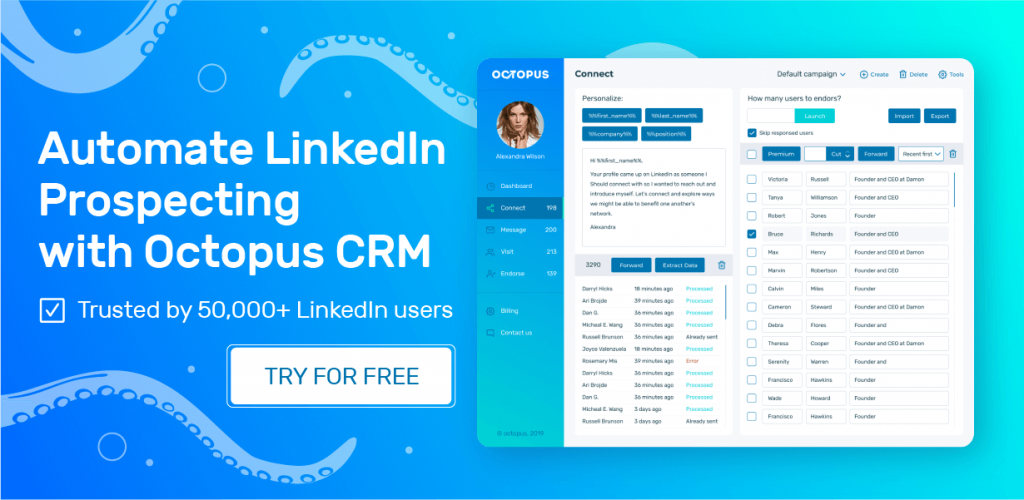 What Are the Different Types of SaaS?
SaaS software platforms are available in various categories. Let's discuss the top five solutions:
Customer Relationship Management
It's no secret that a brand's success depends on its knowledge of the target audience. Without adequate data, your business will fail to attract buyers.
Fortunately, with a CRM SaaS, businesses can unlock effective management techniques. In addition, companies can store customer data to optimize marketing strategies.
Retail and E-commerce
Over 2.64 billion people prefer online shopping as the eCommerce industry continues to grow. Despite a major dip in the global market, eCommerce is here to stay. Therefore, businesses need to adopt an omnichannel presence and provide multiple touch points for lead conversion. 
Therefore, online retailers and sellers incorporate SaaS solutions to improve work processes and create customized storefront. Shopify is the leading eCommerce platform that generated sales of $175 billion in 2021. 
Besides, these tools help businesses monitor customer behavior and grow an online presence.
Content Management System (CMS)
CMS SaaS solutions allow organizations to publish articles, blogs, and press releases. The platform helps brands establish themselves as thought leaders.
Furthermore, CMS software lets users add pictures, GIFs, and videos to captivate readers.
Bookkeeping and Accountancy
Did you know that you can speed up your finance-related tasks with a SaaS platform? 
A powerful SaaS platform allows accountants and bookkeepers to improve financial operations. In addition, they can leverage the platform to automate invoices and process online transactions without any hassle.
Enterprise Resource Planning (ERP)
ERP SaaS tools automate all business processes including marketing, sales, accounting, planning and management. It helps company owners in increasing efficiency and boosting ROI. 
Since the objectives and goals of businesses change over years, it is nearly impossible to use the same throughout the company's lifecycle. Business owners need to invest in ERP tool implementation and integration plans to configure and analyze various stages of organizational growth.
Read also: Best SaaS Management Platforms
What Is B2B SaaS?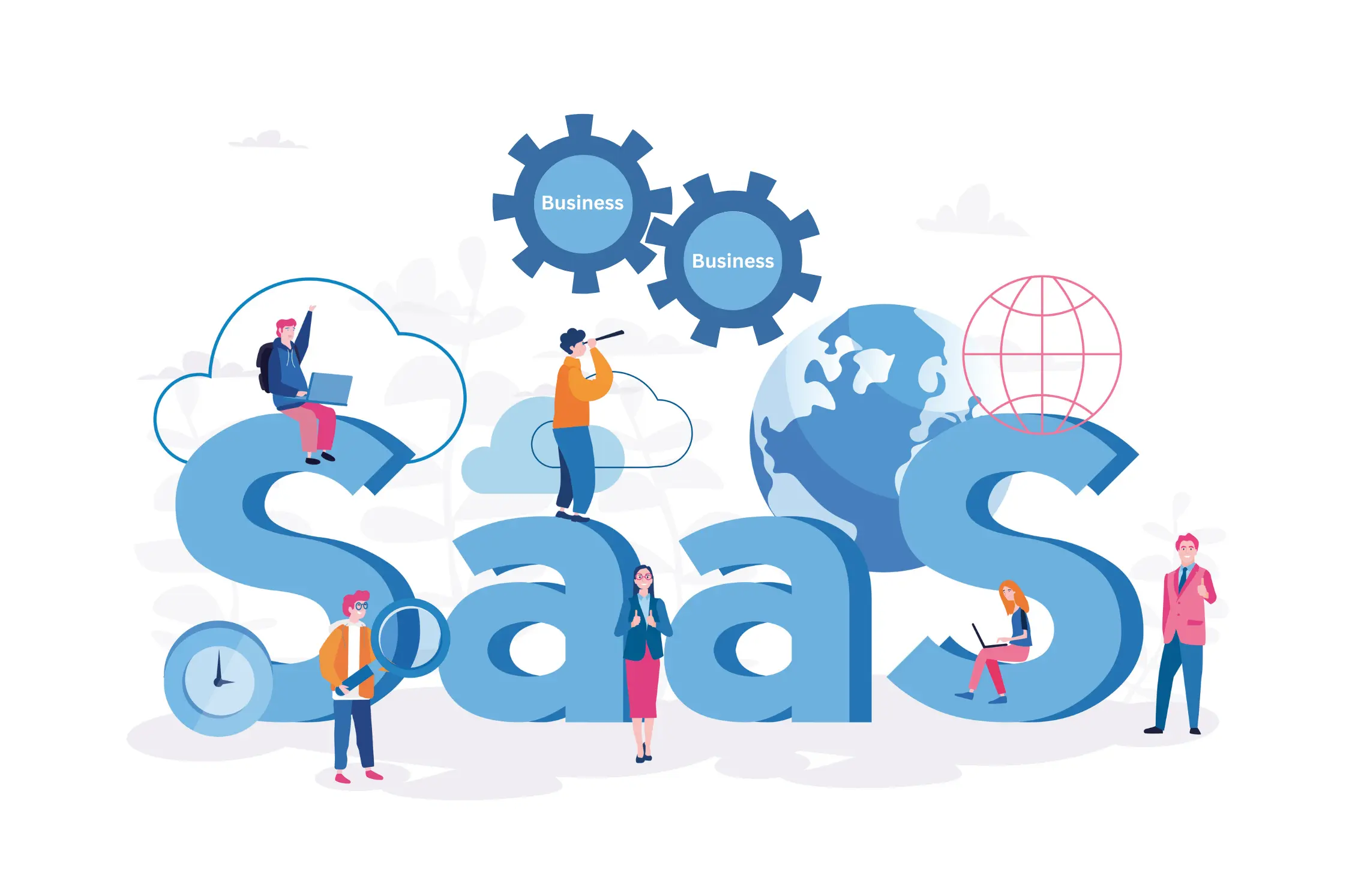 B2B SaaS is based on a business-to-business commerce model. Here, company A acts as a vendor to provide its software solutions to company B to help them with their daily tasks.
Typically, these include hosting servers, backup servers and applications hosted on an online cloud storage. Company B subscribes to these solutions with recurring payments monthly or yearly.
How Does B2B SaaS Work?
B2B SaaS involves a cloud-based solution available online. Typically, the model includes a company that provides solutions to other businesses for efficiency and cost savings.
You don't have to install it on your desktop or any other device; instead use it on your web browser. Due to this, multiple employees can use them on their personal computers and laptops. 
However, SaaS providers need to keep up with the tech advancement and changing industry trends. This way, they can deliver innovative and up-to-date solutions to meet the evolving objectives of their consumers.
B2B SaaS Metrics to Track
B2B SaaS metrics are crucial to evaluating progress and performance. It lets you identify how well the SaaS solution aligns with your business objectives.
Here are five key business metrics to track:
Churn Rate
The churn rate measures the number of clients who don't renew their subscriptions. Using this metric allows you to identify the SaaS solution's value.
You can calculate a B2B SaaS churn rate by determining customers' churn. After that, divide the amount by the total customer count.
Customer Acquisition Cost
The metric determines the average cost of capturing a new customer. The CAC allows SaaS businesses to calculate the efficiency of their marketing spend. So, users can lower or increase it.
Users can calculate CAC by adding sales and marketing expenses. Next, divide the amount by the number of users acquired.
Monthly Recurring Rate 
MRR forecasts the total revenue a business expects to earn from active subscribers. To measure this metric, users must include coupons, add-ons, and discount charges. 
You can calculate MRR by multiplying the average revenue by the total subscriptions.
Annual Run Rate
ARR predicts a SaaS solution's future earnings using past data. The metric is crucial for determining a business's growth.
The best way to calculate ARR is by calculating the average revenue. Next, multiply the amount by 12. 
Adoption Rate
The adoption rate determines the percentage of users subscribing to a product post-trial. Or it is the number of new users to total subscribers.
The metric is crucial for improving the customer's lifetime value.
B2B SaaS vs. B2C SaaS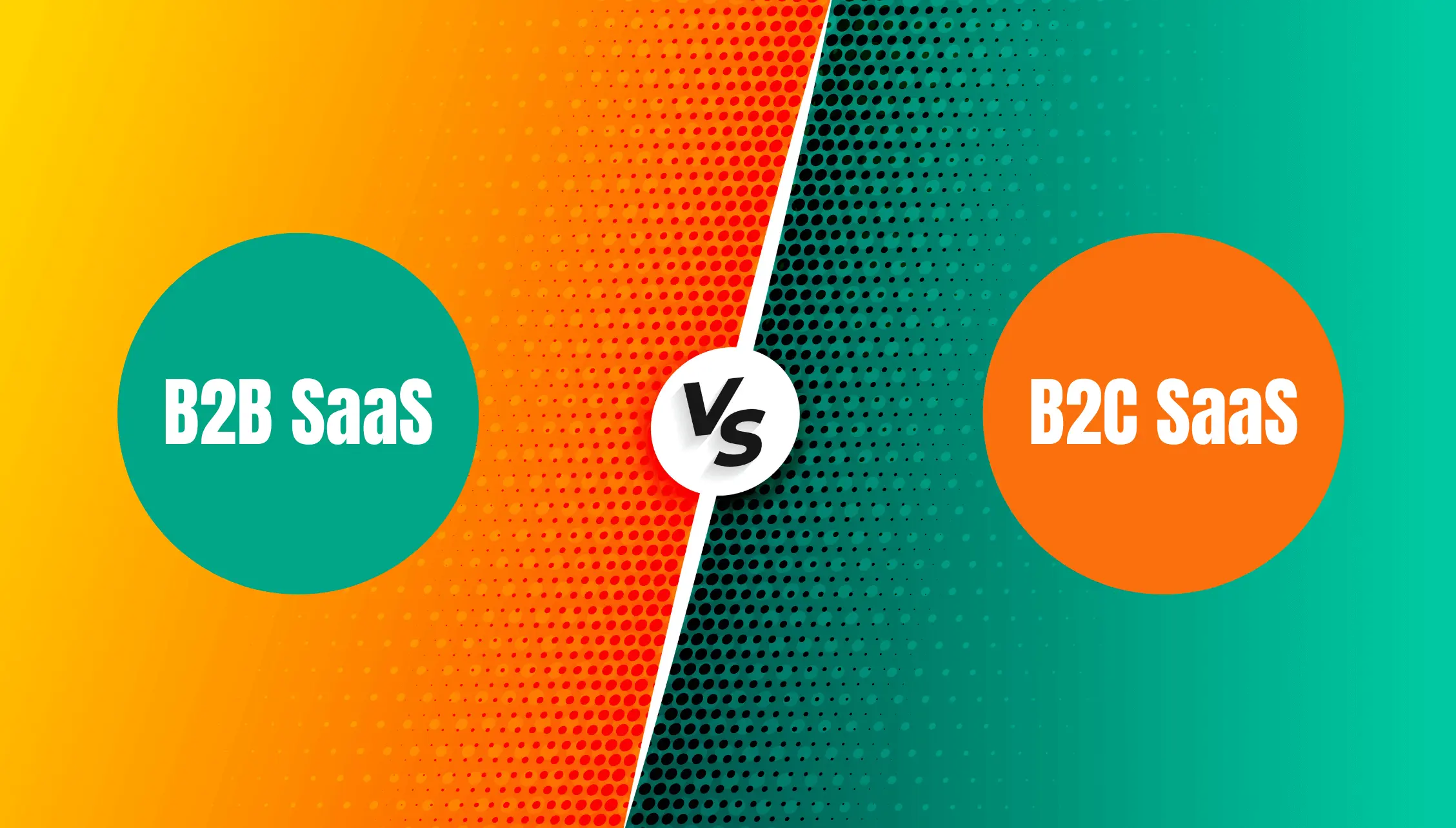 SaaS companies are available in two primary categories: B2B and B2C. Wondering how these terms are different?
Here's an in-depth look:
Understanding B2B SaaS
As discussed, B2B SaaS is one business selling a SaaS solution to another. These platforms help brands improve efficiency by automating mundane tasks.
The primary goal of B2B SaaS platforms is to cut HR costs. It also helps businesses optimize marketing strategies to boost performance and revenue.
Understanding B2C SaaS 
B2C SaaS involves selling SaaS solutions from a company to a direct customer. Most B2C SaaS software platforms are services helping consumers meet their personal needs.
A B2C SaaS solution focuses on the end customer's challenges, needs, and wants.
B2B SaaS vs. B2C SaaS – Which Is Better?
Although B2B and B2C SaaS share certain elements, they have contrasting purposes. While B2B SaaS offers services/products to a business, B2C platforms are for the end-user.
In addition, B2B SaaS targets a comparatively narrow customer range. It's because fewer businesses are seeking SaaS solutions than individuals. Moreover, B2B SaaS solutions are costly, primarily because it aims to improve efficiency.
Lastly, B2B SaaS focuses on long-term subscriptions due to slower growth cycles. But remember, choosing the appropriate SaaS depends on your needs.
Advantages and Disadvantages of SaaS
Now that we've discussed the basics let's dive into the benefits and drawbacks of SaaS:
The Pros
These include:
Cost-Effective
Most SaaS platforms do not involve up-front license fees. Instead, these solutions include a subscription-based model.
That way, you can protect yourself from incurring high costs.
Accessibility
Another excellent benefit of SaaS solutions is accessing it using a browser and Wi-Fi. In addition, the platform is available on various desktops, tablets, and mobiles.
Therefore, SaaS platforms are more accessible than traditional solutions.
Easy Upgrades
SaaS solutions offer users timely and automatic upgrades. It's because they receive real-time customer feedback.
Consequently, you don't have to worry about using outdated tools and can save time.
Scalability
SaaS businesses offer numerous and flexible subscription options. So, you can switch plans based on brand growth or new hires.
As a result, SaaS solutions allow you to maximize your IT budget.
Ease of Deployment
Unlike traditional infrastructures, SaaS is available on the cloud. It means users can avoid delays when deploying the software.
Moreover, once you authenticate your ID, you can access the software immediately!
Better Compatibility
SaaS software platforms allow users access to the latest tools and software versions. So, it handles maintenance and incompatibility issues to offer users maximum efficiency.
A bonus is that it saves you time and cost.
Easy to Incorporate
SaaS solutions are easy to deploy and start using. Besides, they are customizable, allowing you to implement them based on needs.
Resilient 
SaaS software involves storing data in cloud storage in a remote location. As a result, the provider can quickly resolve damages or risks.  
It helps businesses minimize downtime and potential disasters.
The Cons
Now, let's discuss the drawbacks:
Inadequate Control
Traditional in-house software offers users better control than SaaS solutions. It's because the SaaS provider automatically updates tools and software applications.
Security Concerns
The SaaS provider does not take responsibility for handling data security. So, the privacy of fragile information is a massive challenge for SaaS solution users.
Limited Range of Applications 
Although SaaS solutions are growing, many applications don't support hosted platforms. Consequently, you can only access limited applications.
Connectivity Issues 
As discussed, SaaS programs are available online, requiring stable Wi-Fi. So, service outages or weak signals can interrupt business processes.
In addition, it can risk your brand's efficiency and prevent timely task completion.
Compliance Troubles
Complying with the government's regulations can be confusing when using a cloud-based solution. An effective way of avoiding compliance issues is to address relevant questions.
The last thing your business needs is unknown violations.
Fewer Modifications 
Unlike traditional software, most SaaS providers offer limited customization options. The lack of modification may increase costs or reduce productivity.
Low Performance 
Web-based software operating from a remote location may result in reduced performance. So, businesses must invest in a fast and secure Internet to ensure productivity.
Besides this, your company may need to use various tools to track performance.
Difficult Data Mobility 
The SaaS market boasts numerous startups that lack the experience to survive. If your provider fails, you'll face issues when transferring data to another software.
Therefore, planning how to move data to new service providers beforehand is crucial.
Cumbersome Software Integration
Investing in a third-party SaaS solution comes with its share of integration problems. For instance, your existing APIs may not integrate with the external platform.
Therefore, you must conduct a compatibility test before purchasing a SaaS platform.
Inconsistent Productivity
The performance of SaaS software mostly depends on the client/server's Wi-Fi. So, you may experience inconsistent performance and efficiency.
How to Do B2B SaaS Marketing?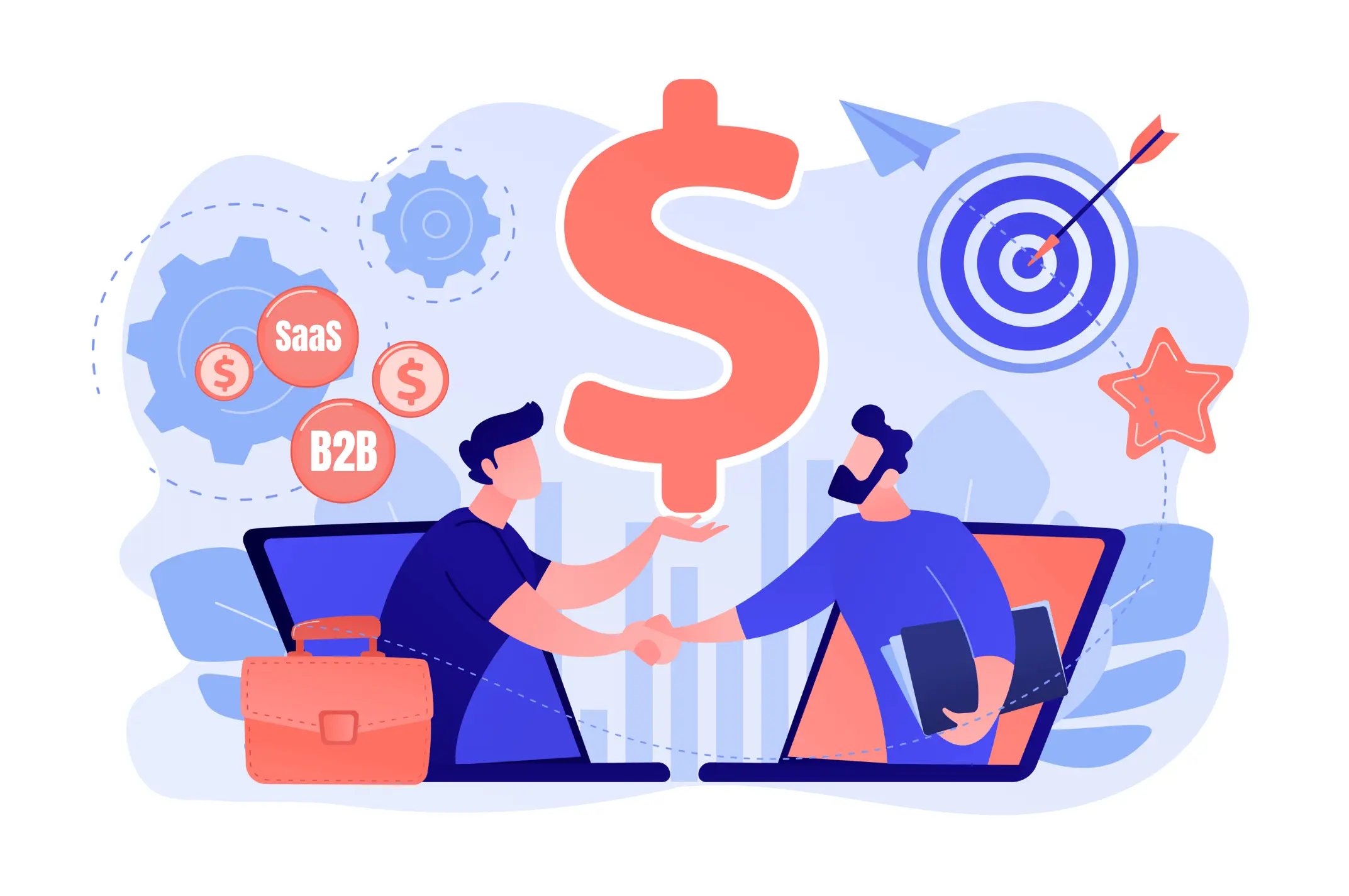 Developing a B2B SaaS sales strategy can be tricky. So, testing essential factors, such as demographics and operating model, is crucial.
Here are four excellent strategies to help you generate results with B2B SaaS marketing:
SEO
Your website will never attract buyers if you don't rank on Google search results. Don't believe us? 
Here's the truth: the first Google search result enjoys a 10x higher CTR than the tenth. In addition, approximately  71% of B2B buyers seeking solutions start with a generic search. 
From these statistics, it's clear- SEO is a must! A B2B SaaS SEO involves a powerful strategy focused on helping you rank at the top of SERPs. It aims to direct viewers to your website, improving traffic and helping you overcome competitors.
Wondering how the magic happens? By placing your website in front of the target audience! Here's how you can achieve this:
Crafting Killer Copies –

Writing attention-grabbing and refreshing content sprinkled with keywords eases boosting your organic ranking. That way, users can establish themselves as brand authority.

Optimizing Website Content –

Competitor analysis and keyword research are crucial to creating a stunning SEO strategy. In addition, businesses must focus on optimizing existing web content.

Building Outbound and Inbound Links –

Working on a backlink strategy communicates your authority to search engines. But to build a robust backlinking strategy, you'll have to write guest blogs and update links every few months.
We recommend targeting SEO for LinkedIn, Facebook, and Google to attract qualified leads.
Paid Ads
A solid pay-per-click strategy is essential to putting your website before prospects. Unlike SEO, paid ads offer a direct method of grabbing the audience's attention. 
SaaS providers may use Google, Facebook, and LinkedIn ads to generate results. However, it's vital to segment your audience to create tailored experiences. 
Here are several strategies to remember when placing paid ads:
Expand your outreach

and boost efficiency with PPC automation. With this strategy, you can automate rules for bidding and increase ROI.

Since

82% of B2B marketers use LinkedIn

, it's an ideal avenue for paid ads. The platform allows you to hyper-personalize ad campaigns. Consequently, you can capture qualified leads

You can't create and forget a PPC strategy. Instead, you must track results and optimize to attract new subscribers.
Email Marketing
Over 99% of people check their emails daily. Plus, 79% of B2B users say email is the "most successful" content distribution channel. So, B2B SaaS providers hoping to grow their email outreach must leverage email marketing.   
Here are several steps to follow to create your email marketing strategy:
Map out your ideal buyer's customer journey. Remember to highlight the consumer's touchpoints and feelings.

Identify conversions at the different steps of the customer journey. Determine which points attract the most buyers and prioritize them.

Once you learn the conversion points, start building nurturing emails. Ensure you create personalized copies to capture new subscribers.

Craft audience segments to create tailored email nurturing journeys. You can use filters, such as industry or age, to segment buyers. 
We recommend seeking email automation tools to improve your success rate. SendinBlue, Mail Chimp, and Omnisend are the best email marketing automation tools!
Social Media Marketing
Contrary to popular belief, SMM is vital for B2B marketing. LinkedIn is one of the most popular social media platforms for B2B marketing with more than 65 million decision makers. This gives marketers ample opportunity to convert their hot leads into loyal customers.
Besides, research also shows that 55% of B2B buyers seek products on social media. Therefore, you need to create a killer SMM campaign for product promotion and sales growth. This way, you will boost the online presence of your brand and bolster strong consumer relationships.
Now that we've discussed social media marketing importance, here are two core tips to create a winning social media marketing strategy:
Create top-notch and attention-grabbing content. Optimize it with graphics and SEO.

Make content out of your SaaS solution, like tutorials and new releases. You may also address FAQs to show customers you care.
5 Best B2B SaaS Companies in the World
B2B SaaS companies are gaining popularity. This is because more businesses are going digital and working remotely.These companies offer software to other businesses. They can access various tools and services through a subscription-based model. Here are the five best B2B SaaS companies worldwide that provide innovative solutions to businesses.
Google Workspace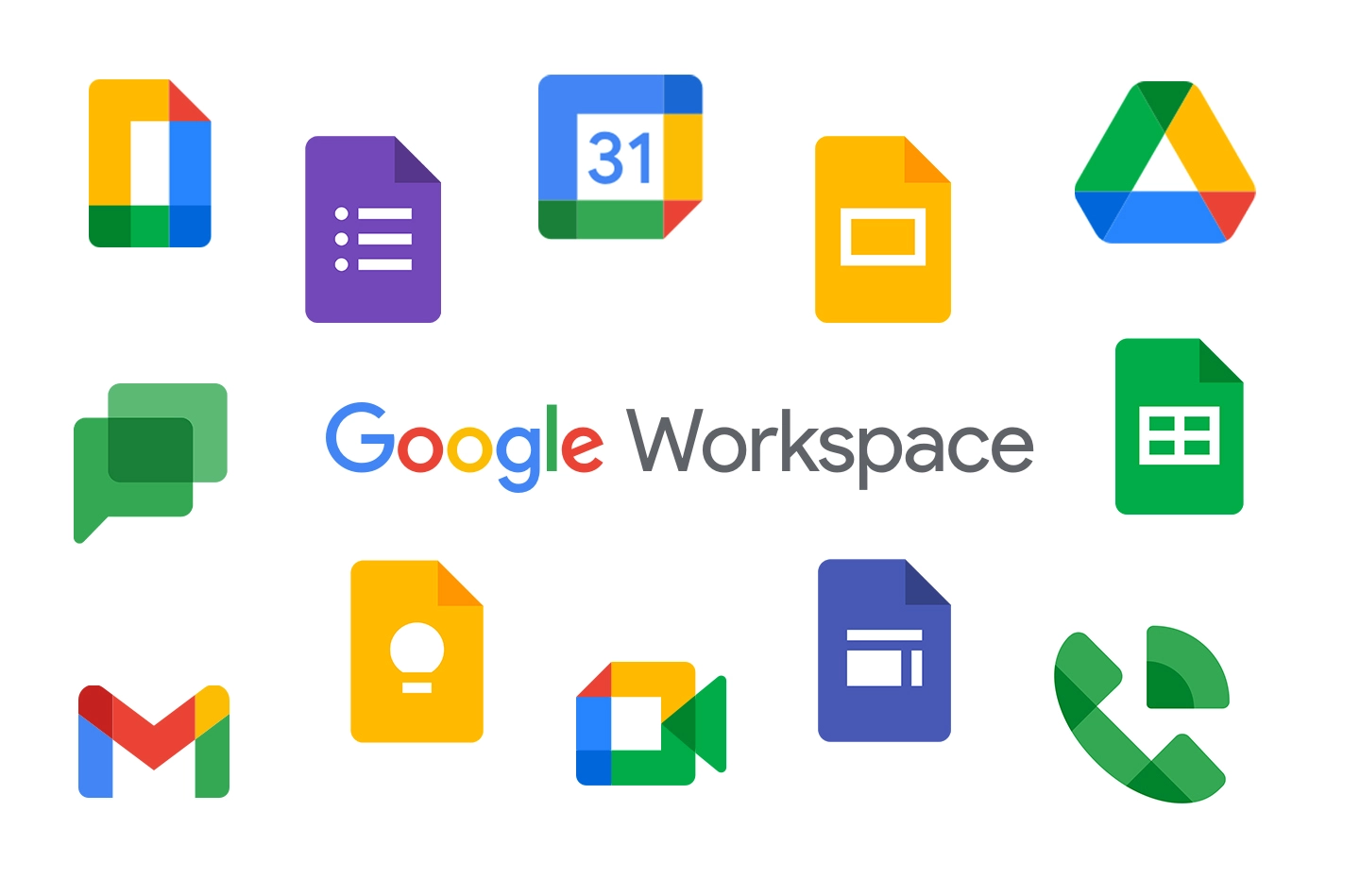 Google Workspace has 137 products for surveying, cloud storage, content collaboration, document creation, digital analytics, and video conferencing. It is widely used for its collaboration tools and cloud-based nature, allowing users to work from anywhere. 
Google Forms, Drive, Docs, Analytics, and Hangouts Meet are the most frequently used. Google Workspace has a high rating of 93, according to Brisk Logic. It ranks 92 for market presence and 94 for satisfaction. Google Workspace's collaboration tools are popular. 
They allow many users to work on documents in realtime from any location. Google Workspace's cloud-based nature is valuable for remote teams. It enables users to access their work from anywhere.
Microsoft Office 365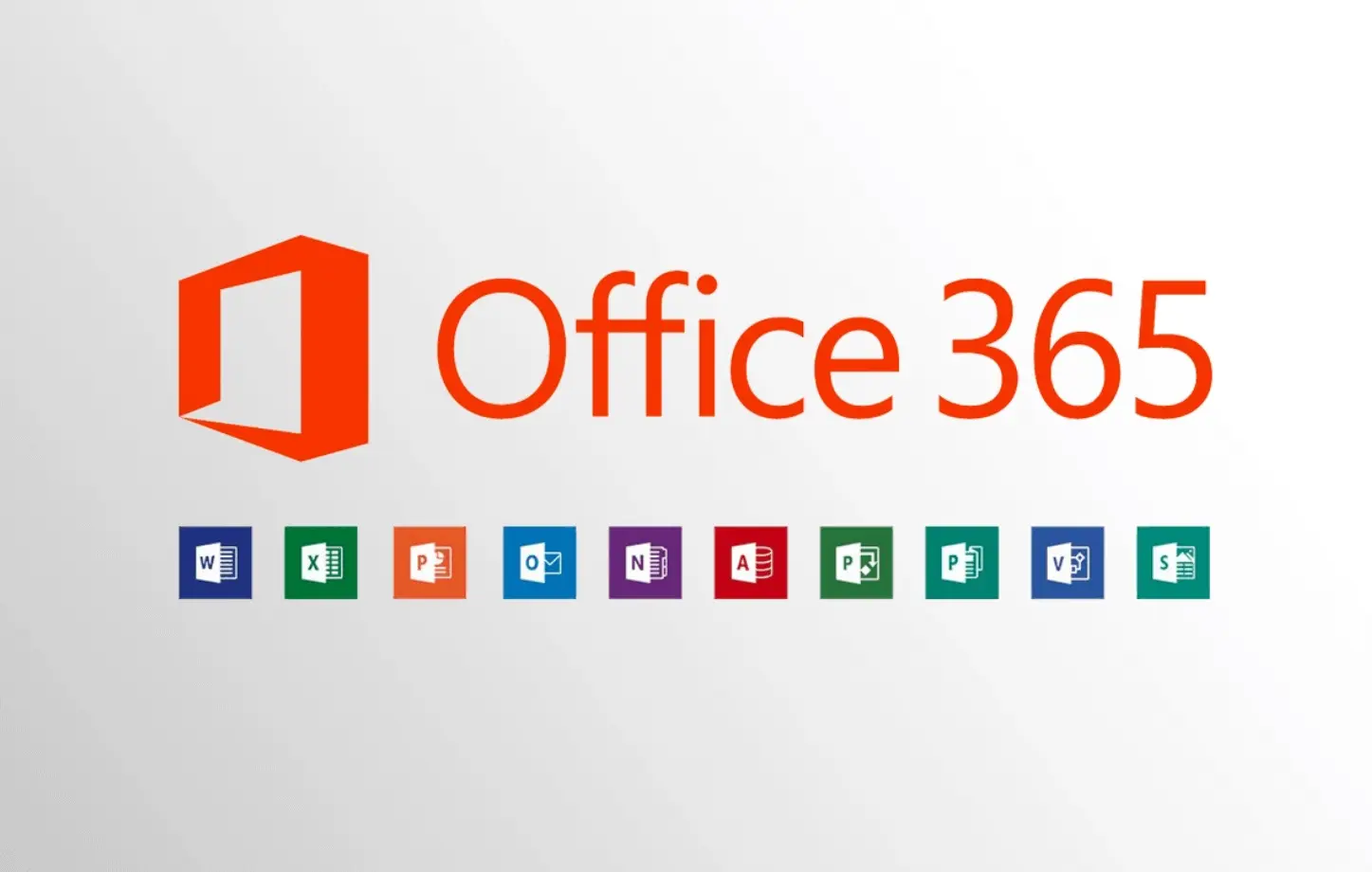 Microsoft Office 365 has over 100 cloud-based services across various industries. You can use a wide range of tools to improve your business processes, including OneDrive, flagship apps like MS Word, Excel and Powerpoint, SharePoint Outlook, Skype, and many others. 
Microsoft 365 provides everything needed for basic office tasks in the cloud. You can write papers, spreadsheets, and presentations using Word, Excel, and PowerPoint.
Microsoft scored 89 in market presence and 98 in satisfaction, resulting in an overall rating of 94. Microsoft 365 offers cloud storage, email, instant messaging, video conferencing, and collaboration tools. It's a comprehensive suite that caters to a range of office needs. With its ease of use and powerful tools, Microsoft Office 365 is a popular choice for businesses of all sizes.
Adobe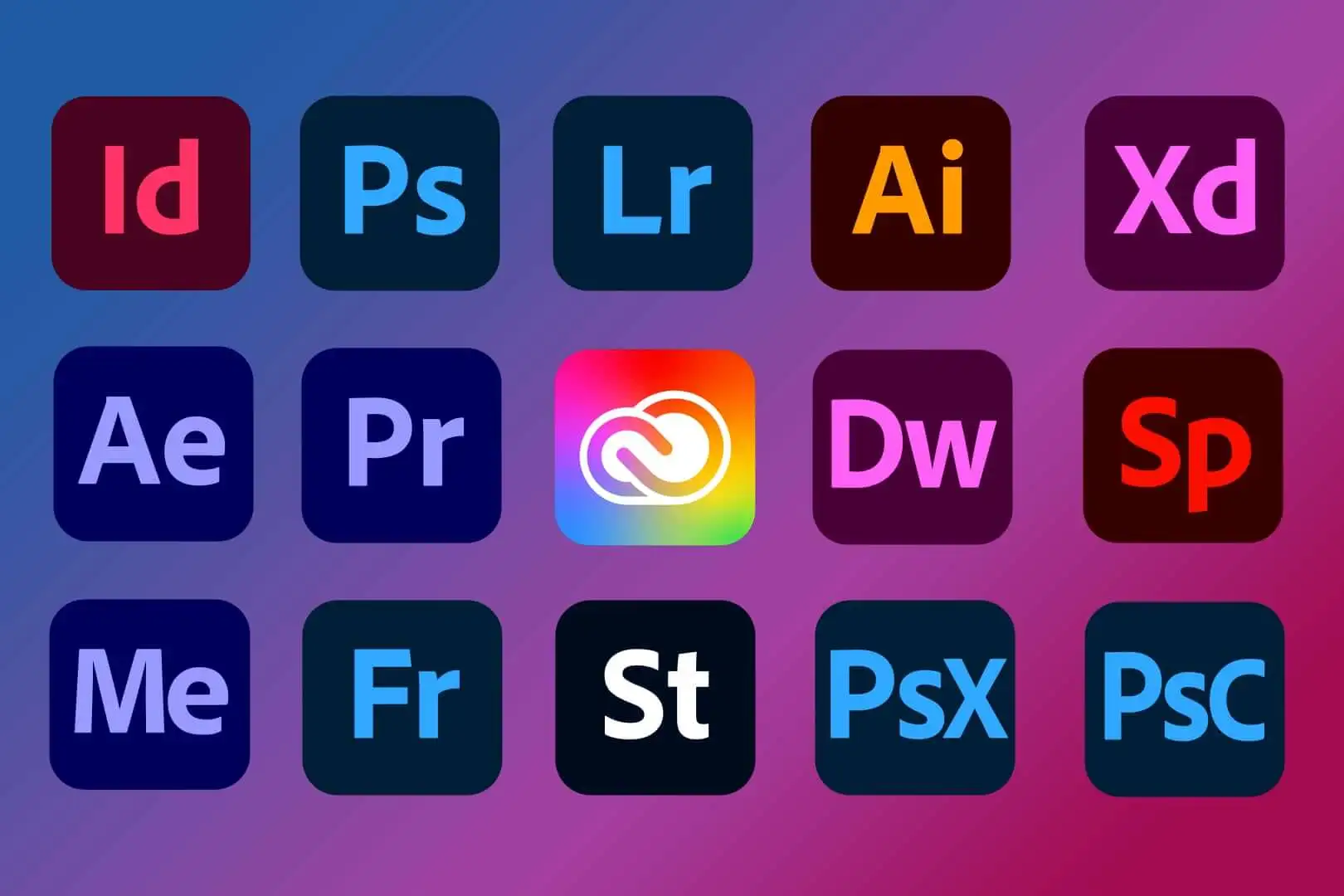 Adobe provides digital media, digital marketing, printing, and publishing applications. It offers over 50 software programs and earned a 92 rating on a scale of 100 for customer satisfaction. 
Its top applications are Photoshop, Illustrator, InDesign, Dreamweaver, and Lightroom that helps with executing graphic designs for marketing purposes.
Atlassian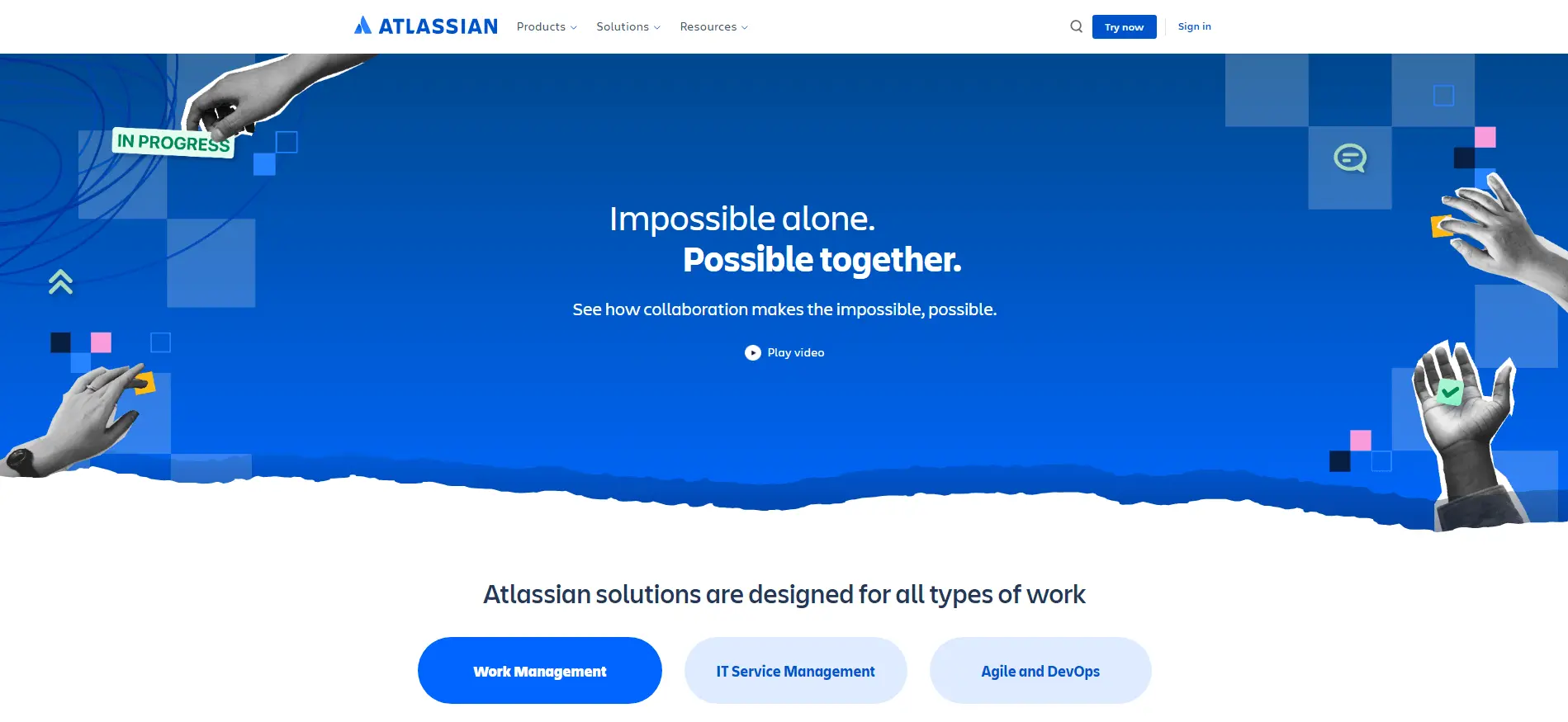 Atlassian Corporation provides B2B SaaS solutions for project management. Its most popular app is Confluence, a widely used tool for collaboration and . The tool helps streamline teamwork activities and document management.
Another popular tool is Jira with over 65000 global users. It is widely ideally used for project planning and management and improving internal communication. 
Managers can keep a tab on the progress of the project and ensure tasks are completed on time. Businesses from various sectors use Jira and other Atlassian's tools to optimize work processes.
Hubspot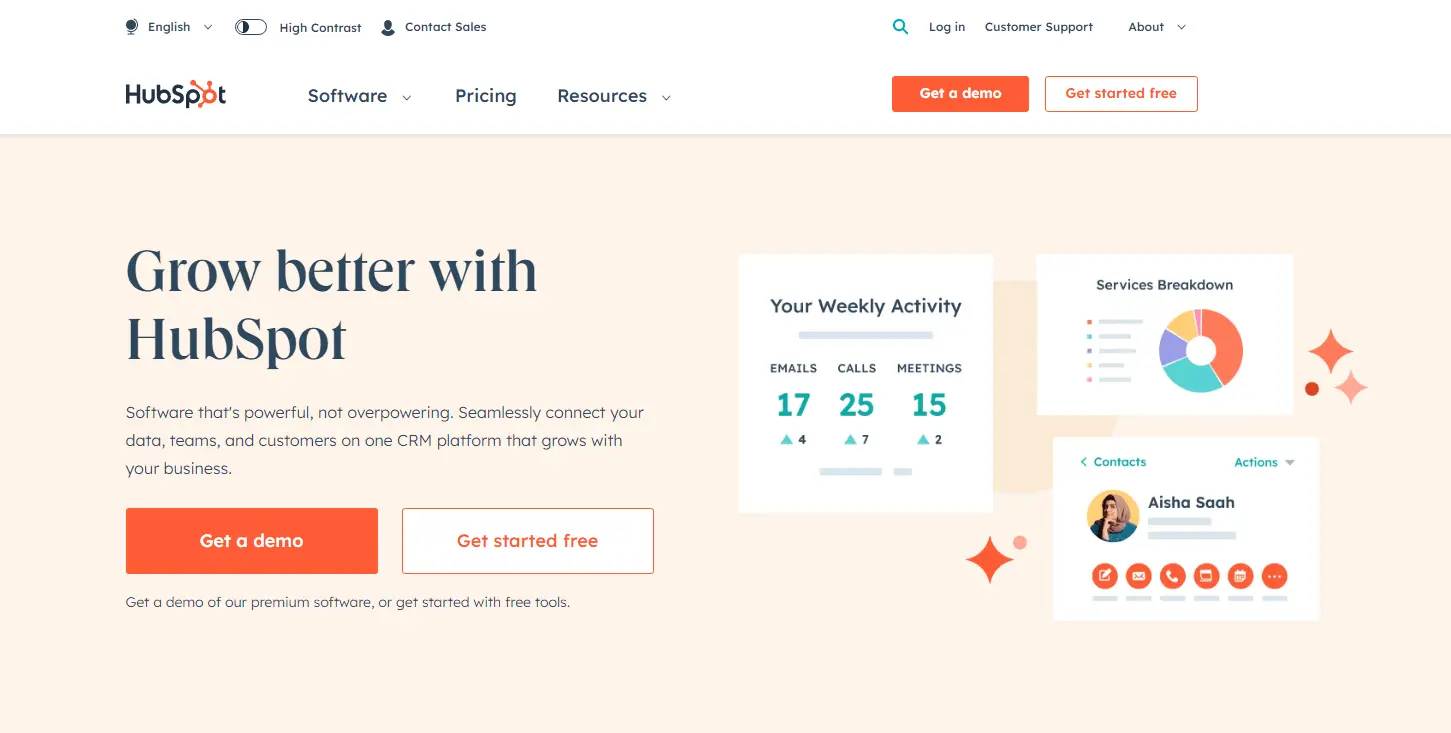 HubSpot is popular SaaS software for CRM systems that help businesses in over 100 countries. It streamlines lead generation processes by identifying, nurturing and converting prospects into successful buyers. 
The tool specializes in marketing automation, help desks, and sales performance management. With its extensive range of products, such as HubSpot Service Hub, and HubSpot CRM, this SaaS solution helps build and foster customer relationships. 
For beginners and novice entrepreneurs, HubSpot Academy offers educational resources to enhance your sales and marketing efforts. Besides, you can also learn to use HubSpot tools more efficiently.
Why Is B2B SaaS a Better Opportunity than B2C SaaS?
B2B SaaS (Software as a Service) has several advantages over B2C (Business to Consumer) SaaS. It uses a web interface with specific solutions to cater to the varying needs of its consumers. This makes its revenue model highly predictable, scalable and reliable. 
On the other hand, B2C SaaS is volatile due to the high attrition rate. Here, we discuss core benefits of B2B SaaS work model:
Easy To Use
Since B2B SaaS requires no installation, the tools are easy to use in multi-department organizations. All you need to do is login to your account online irrespective of the device used. This means, anyone in the team who has access to credentials can use B2B SaaS apps. Therefore, they are ideal for the not-so-tech savvy people. 
Cost Effective
While you need to pay monthly or yearly for your subscription plans, the amount seems meager compared to the value it offers. Since the tools are run on a single interface, they are way cheaper than traditional ones.
Simple Upgrade Processes
With just a single click you can upgrade your current plan or get the latest version of tools. Besides, B2B SaaS companies offer 24/7 customer support. So if you get stuck during an upgrade, you can reach out to the team to get your issue resolved. 
Besides, you can even avail free trial versions to ensure the desired tool meets your requirements.
Empower Your B2B Journey With Octopus CRM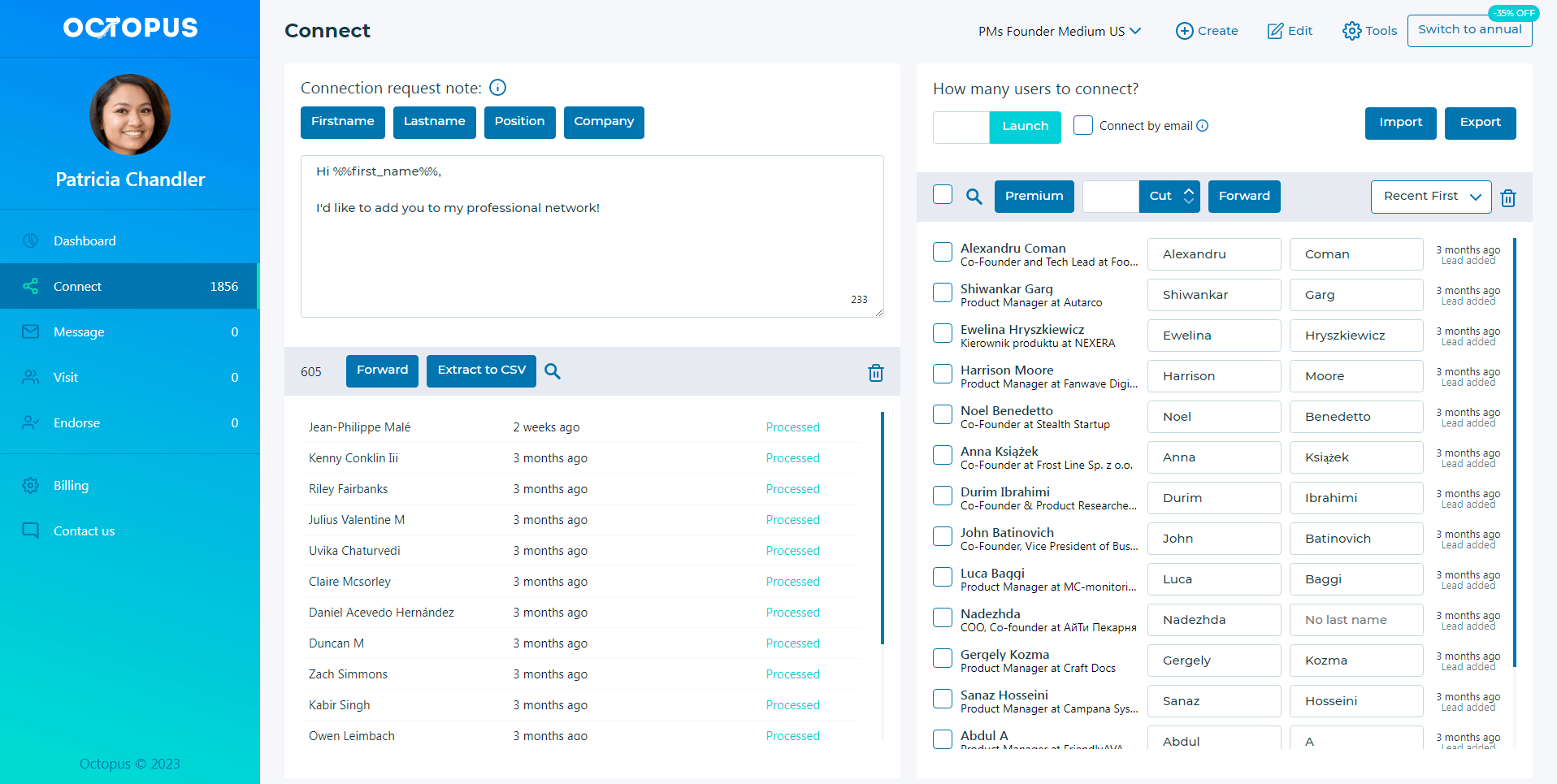 With Octopus CRM, you can keep track of leads, drive sales pipelines, and automate sales outreach. This tool is user-friendly and can make your sales processes more efficient.
Why you need Octopus CRM for Business
Octopus CRM LinkedIn automation service can work with other best email marketing automation tools and platforms, like HubSpot. This helps you combine all your sales data in one place, making it simpler to handle and study. You can save time by avoiding the need to switch between different programs. This feature makes it easy to see how your key business metrics are doing.
Another reason why you need Octopus CRM for business is its powerful automation capabilities. This tool enables you to automate many things, such as email sequences and follow-up reminders. It can also automate social media outreach. This feature can help you save time and work more efficiently. By automating these tasks, you can improve the success of your sales outreach.
Conclusion
Hopefully, by now, you know the strategies and benefits of the B2B SaaS industry. You can target prospects and generate tangible results with a robust marketing plan.
Furthermore, take a sneak peek into the processes and strategies of leading SaaS solutions. That way, you can market your SaaS product effectively. Besides, you can ease your B2B SaaS marketing journey with Octopus CRM! 
Using this robust B2B tool, you can capture qualified leads on LinkedIn – the perfect site for B2B marketers. Plus, it's cost-effective and scalable.