Every business aims to captivate customers and sell its product/service. But to achieve your goal effectively, you have to connect with people likely to make a purchase.
That's where outreach marketing helps you generate leads and convert them into loyal customers. Don't know how to use outreach marketing strategies to boost reach?
In this blog post, we'll discuss:
How you can use outreach marketing

What are the pros of leveraging outreach marketing campaigns

Steps to setting up your outreach marketing strategy

And lastly, how you can find your target audience effectively
What is Outreach Marketing?
Outreach marketing is an innovative and practical marketing strategy where you seek individuals and organizations that find your business attractive. It includes brands and professionals with a deep connection with your target audience, such as journalists, bloggers, businesses, etc.
In outreach marketing, you connect with industry leaders and influencers to promote your services/products and content.
What are the Various Types of Outreach Marketing?
The perfect outreach marketing campaigns may vary depending on your unique business needs. However, there are a few that the vast majority of companies use, including:
Cold Sales –

With social media channels like LinkedIn, you can create a comprehensive list of prospects alongside their contact details. You can strike up a conversation via phone, email, or text

Networking –

Here, your goal is to create new connections and discover like-minded profiles or industry leaders. Growing your professional network helps improve brand credibility and discoverability

Link Building –

Another excellent way of outreaching, link building involves backlinking to authority websites to improve your search engine ranking
How to Use Outreach Marketing?
Outreach marketing starts by creating a robust strategy that fetches tangible results. Here's how you use one:
Setting Goals and Objectives –

Clearly define your goals to identify what you want to achieve via outreach marketing

Connect with Viewers –

Outreach marketing helps you connect with four types of people: sharks, big fish, small fish, and spawns, depending on your need and industry positioning

Using the Right Tone –

Personalizing your emails and messages makes your copy creative and engaging. It also attracts readers and keeps them hooked
Benefits of Outreach Marketing Campaigns
Outreach marketing is an integral part of your sales and marketing strategy due to the following perks:
Boost Your SEO
Linking to a reputable website or earning a backlink from an authority website are excellent ways of improving your position in SERPs. When you start link building, Google perceives your content as a trustworthy source of information, thus ranking you higher in search engine results.
Outreach marketing is capturing links from businesses, bloggers, and high-influencer pages to rank better on Google.
Related article: How to SEO optimize your LinkedIn profile
Promote Your Business
Here's the thing: you can't create a website and expect your target audience to start finding your products or services. Instead, you must utilize outreach marketing to connect with influential businesses, bloggers, journalists, and influencers to drive traffic to your website.
Improve Engagement
Over 72% of marketers say content marketing helps boost engagement. However, creating an informative and attention-grabbing blog and sharing it on social media is not enough. To attract viewers, you have to leverage your outreach marketing strategy. That way, you can increase brand visibility and awareness via partners who promote your content.
Build Relationship
Fostering strong relationships is critical to growing your business and expanding your reach. Luckily, outreach marketing helps you craft engaging conversations that captivate industry leaders and decision-makers in your industry.
Thus, you can promote your business and products/services to the right audience through network expansion.
Easy to Measure
Another perk of outreach marketing is that campaigns are easy to measure. After launching your campaign, you can get immediate access to data and numbers. Then, with the ideal digital tool, you can unlock actionable results and tips.
Every outreach marketing software includes specific KPIs that update you on your campaign performance in real-time.
Enjoy a Personalized Approach
If you want to enrapture your readers and get to follow your desired action, you must personalize your campaign. An email or personal image where the company makes no personalization efforts beyond changing your name comes off as lazy and untrustworthy.
So, creating highly-personalized content that finishes with a clear call-to-action and room to ask questions boosts CTR and sales.  
Attract Referral Traffic
Having an influential website or content creator promote your business can result in viewers following a link to your website. That way, you can enjoy increased brand awareness, boost sales and conversions, and more views.
Moreover, referral traffic helps you earn the impressions and CTR you need. As a result, your website's SEO improves, and you experience better search visibility.
Enhance Brand Credibility
Influencers endorsing your products or services have a better impact than posting on your social media platforms 100 times a day. So connect with influencers with a respectable and similar following to vouch for you. That way, you can create authentic advertisements for your brand.
Manage Brand Reputation
Appearing on high-authority websites and being promoted by influencers will help manage your brand reputation. Being featured on reputable websites within your industry also helps improve site traffic. After viewers click on your website, you can control your reputation by attracting your target audience. A better brand reputation translates to more traffic and conversions.
Increase Conversions
Choosing the right strategy is crucial in improving traffic and brand awareness. You can drive traffic to your website and boost sales by implementing an effective outreach strategy.
Build Trust Quickly
Another perk of an outreach marketing strategy is that it helps garner trust with your audience. You can build brand trust by creating content, engaging with your audience, and earning product reviews. The more genuine you interact with your audience, the quicker they will start trusting you.
Outstanding Outreach Marketing Strategies to Grow Your Business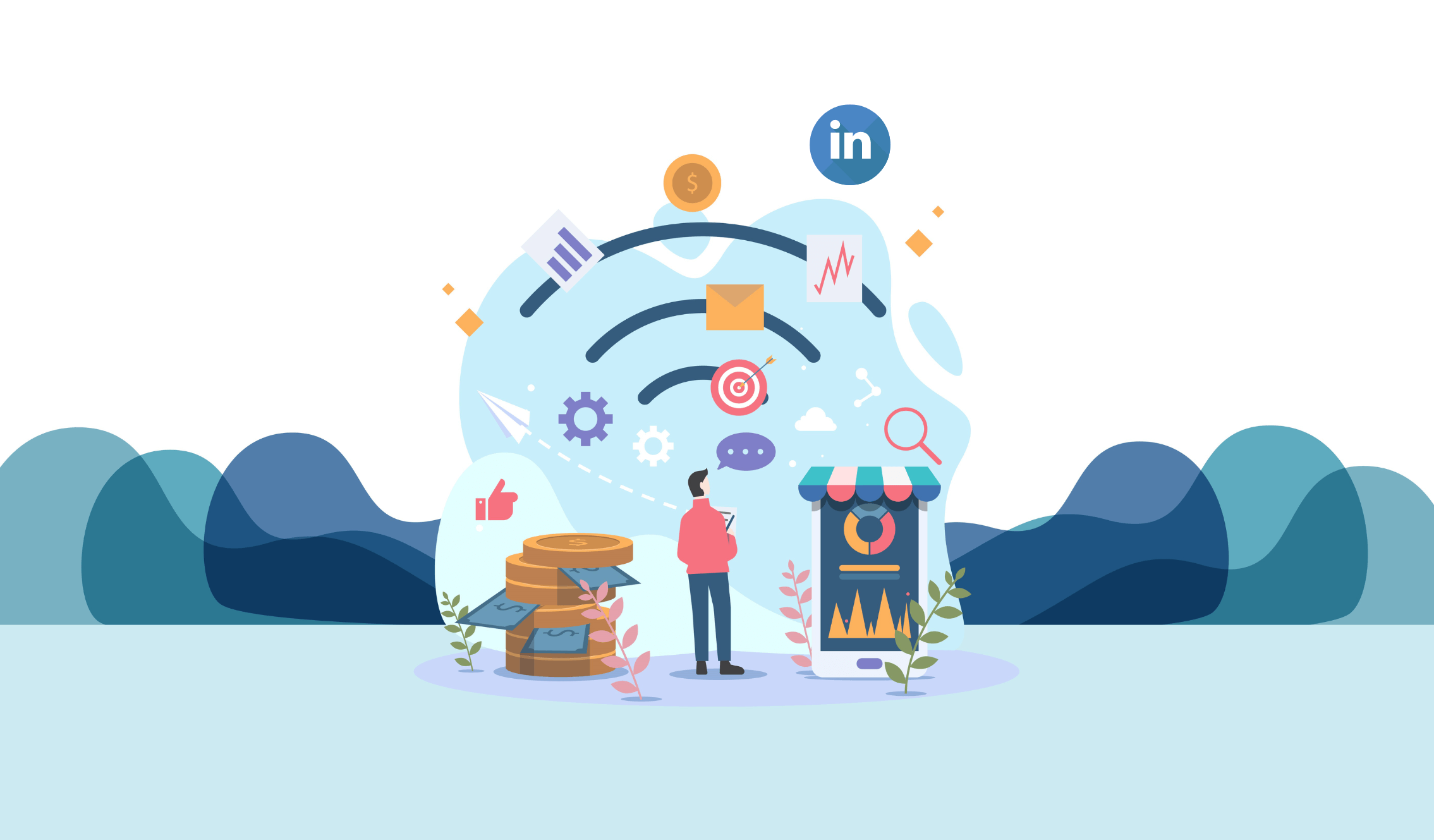 Leveraging the perfect outreach marketing strategy depending on your unique business helps you nurture brand growth. Moreover, it improves brand visibility and discoverability, drives more traffic, and boosts sales.
But how do you choose the ideal outreach marketing campaign? It starts by learning the different strategies:
Email Strategy
With over 306.4 billion people sending and receiving emails daily, an email outreach strategy is necessary. But cutting through the noise and making your brand stand out can be challenging, especially if you're sending a cold email.
Luckily, following the right strategies can help create compelling emails that grab your reader's attention and improve CTR.
Here are several outreach strategies to include in your email campaign:
Do Research –

Tailor your email to meet your recipient's needs by doing prior research and learning about their current expectations

Hook Your Reader from the First Line –

Since the average reader has an attention span of

eight seconds

, your subject line must be enticing enough to get your email opened and read

Keep it Personalized –

Your audience wants authenticity, which means no false promises and spam trigger words. Instead, focus on your personalization efforts  
LinkedIn Strategy
LinkedIn is a professional networking site, thus making it the perfect social media channel to prospect. Plus, creating a LinkedIn outreach strategy is simple!
Here's what you have to do:
Identify Your Buyer Persona –

Decide who you want to market your products/services to

Leverage Sales Navigator to Conduct Research –

Leveraging LinkedIn Sales Navigator

can help you hyper-target your target audience

Connect or Use Email Address –

Connect with LinkedIn users that match your buyer persona. After that, send them a

highly personalized and eye-catching InMail

or email message

Send Follow-Ups –

When connecting, remember to craft a personalized request message. When the user accepts your connection request, thank them and follow up with a question like 'how can I help?' We recommend using

LinkedIn automation tools

to trigger a messaging sequence when users accept connection requests. 
Instagram Strategy
In addition to using traditional online outreach marketing campaigns, we recommend trying an Instagram marketing strategy. The social media channel offers a unique way of connecting with influencers and bloggers.
With this digital marketing strategy, you can enhance influencer and buyer outreach. Here's how:
Identify Optimal Posting Times –

Meet your customers where they are by learning what times they are most active

Experiment with Videos –

One pro of using Insta over Email is that you can attract viewers by using various formats of content. You can combine quality graphics and attention-grabbing videos with informative captions that end with a CTA

Hosting Contests and Giveaways to Improve Engagement –

Asking questions, running a poll, or hosting a giveaway is a fantastic way of encouraging users to engage. A bonus is that it helps improve brand awareness
Find Your Target Audience
Every outreach marketing strategy starts with the same step: finding your target audience. It doesn't matter if you create a compelling copy or invest thousands of dollars in ads; if you're targeting the wrong people, you won't experience much success.
So, how do you find your TA to grow your brand? You follow these steps:
Using the Right Channels
The quickest way of finding your target audience is ensuring you're utilizing the appropriate social media channels. If you work in B2B marketing, tech, sales, and other online industries, LinkedIn is the perfect place for you.
Apart from this, you can choose:
Angel List –

Ideal for funded startups, small companies, etc.

G2 –

Perfect for software and service businesses

Crunchbase –

Ideal for innovative private and public companies
You can also use Facebook, Insta, Twitter, and TikTok to unlock an expansive customer base.
Segmenting Your Target Audience
After identifying the ideal social media platform, it's time to segment your target audience. That way, you can personalize your outreach and tailor messages that catch your reader's attention.
Typically, segmenting your TA includes:
Collating Demographic Data

Analyzing Past Purchasing Behavior

Tracking Spending Habit

Identifying Position in the Sales Funnel

Comparing Time Zones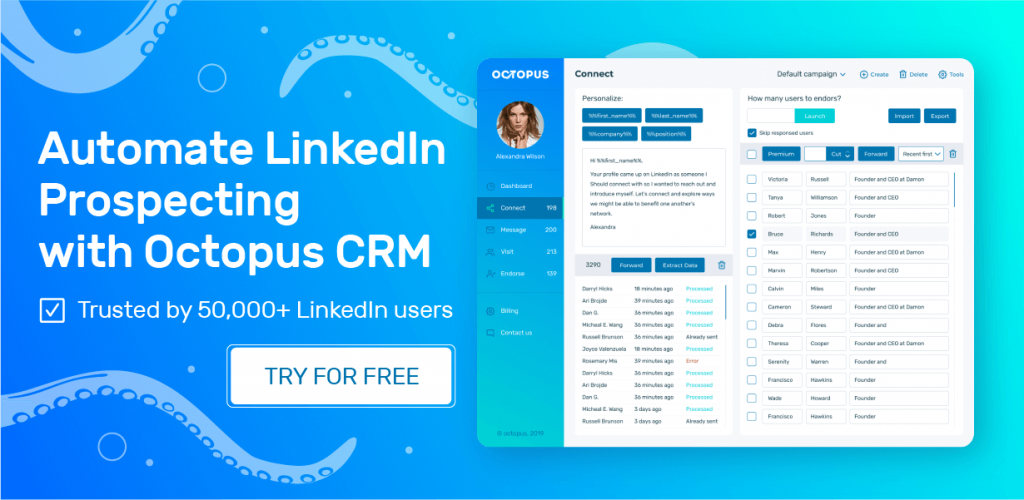 How Can I Prepare and Set up My Outreach Marketing Campaign?
Now that we've covered the benefits of outreach marketing, let's discuss how you can prepare one:
Collate Qualified Leads
An email or LinkedIn marketing campaign starts by manually compiling a list of leads or with an automation tool. You can collect your lead's first name, email address, company name, and necessary info to craft a highly-personalized message. After collecting qualified leads, remember to validate and verify their contact info.
Personalize Your Messages
Personalizing is a must when it comes to marketing. Research reveals that a whopping 88% of users respond favorably to a personalized email that looks like it's curated for them. 
Personalization in outreach marketing goes beyond addressing users by their first name. It requires you to conduct thorough research to understand your potential influencer. That way, you create content that offers real value.
Use an Eye-catching Headline
You aim to capture your reader from the first sentence. Thus, a subject line that's clear and eye-catching is critical. Moreover, since your subject line is the first thing a user sees, making an incredible first impression is crucial.
The same is true for LinkedIn headlines. Again, you want to create a standout headline that communicates your brand and offers in one short sentence.
Include a Call-to-Action
An actionable and valuable call-to-action will help your brand succeed. A great CTA includes a request, a link to the content you want your audience to view, and written text that indicates what you want them to do.
The best sales pitches include two CTAs: one within and the second in the end. Your first call-to-action should link to your content, and the latter should invite them to take your desired action.
Send a Follow-Up
You need to send a follow-up email/message whether your recipient replies after three to four days.
It's likely your recipient is busy, read your email, and decided to respond after some time. Thus, sending a follow-up serves as a reminder.
Remember to point back to your original pitch when sending a follow-up message while tweaking it accordingly.
Complete Solution: Leverage a LinkedIn Automation Tool
Collecting leads, finding personal information, and crafting a personalized message on your own can be time-consuming and exhausting. Wondering if there's an easier, affordable, and more effective way of doing this?
Well, there is! LinkedIn automation software takes the stress of connecting with qualified leads off your shoulders.
Octopus CRM LinkedIn automation allows you to export an extensive list of qualified leads with a single click. After that, you can relax by automating highly personalized and eye-catching requests, thank you, and follow-up messages.
Connect with Octopus CRM to maximize your outreach marketing strategy and drive organic traffic from LinkedIn to your website.
Other Marketing Tactics to Include in Your Outreach Campaign Strategy
Here are bonus marketing tactics to create a brilliant outreach campaign strategy:
Building Long-lasting Relationships
Instead of spamming users with salesy messages, nurture your connections into long-lasting relationships. It won't happen within a day; it's a time-consuming process that requires you to ensure everyone in your network feels heard and appreciated.
To achieve this, you must deliver your promises, engage with your network, and stay honest with your communication. You may occasionally send personalized thank you, holiday, and birthday notes. 
Consider setting up in-person meetings at coffee shops, trade events, or brunch to foster deep relationships with influencers.
Humanizing Your Brand with Emojis
Using colorful and eye-catching emojis can make your outreach exciting and relatable. With these pictograms, you can transform an otherwise bland email or message into one that's personalized and easy to read.
If carefully utilized, emojis can compensate for your content's lack of visuals and facial expressions. Sprinkling relevant emoticons can enhance communication, emphasize emotions, and make your headline pop.
Asking Customers for Referrals
Word-to-mouth marketing is still alive and powerful. Research reveals that customers are 4x more likely to purchase a product referred by a friend. Moreover, referral buyers have a 37% higher retention rate.
Thus, asking clients to refer you to their friends, family members, and business associates to their audience is an excellent way to grow your business.
Learning to Retain Buyers
According to studies, it's 5x easier to sell to an existing customer than to capture a new one. That's why adding customer retention to your marketing strategy is critical. That's where outreach marketing campaigns come into the picture. 
You can nurture customer relationships and enjoy high customer retention rates with a specifically designed outreach marketing campaign. Here are several tips for running such campaigns:
Leverage CRMs to track data

Send personalized email campaigns

Invite loyal customers to join a customer loyalty program
Automating Whenever Possible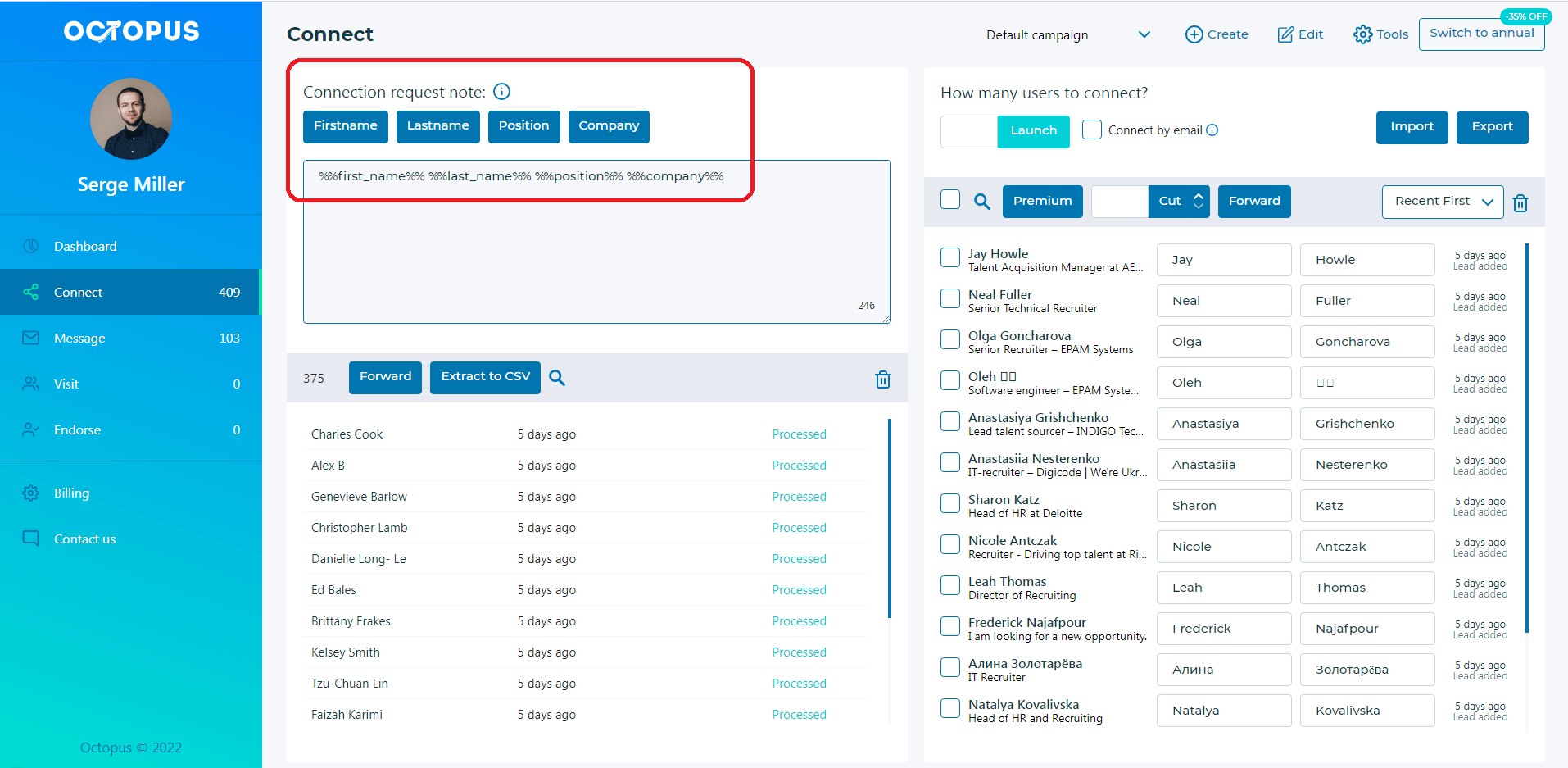 Automating your sales outreach is a must since it enables you to enhance communication with your customers and leverage various metrics. With the right automating tool, you can streamline your outreach strategy and make it more efficient. Moreover, you can access valuable insights to identify which messaging works.
Octopus CRM LinkedIn automation software helps you create a stunning outreach strategy by collecting leads and sending them hyper-personalized messages. 
Conclusion
Now that we've discussed the pros of outreach marketing and how you can set up one, it's time for you to try it. Follow the above strategies to capture qualified leads, improve brand awareness and visibility, and boost sales.