According to research, 53% of SEO experts believe that backlinking will one day be equally crucial as search! Therefore, you will lose massive organic traffic without a robust link-building strategy. 
Here we've created a comprehensive guide to getting high-quality backlinks. We'll discuss the best way to improve your LinkedIn SEO ranking through link building and the top reasons everyone needs backlinks:
What is a High-Quality Backlink?
Getting backlinks or external links to your website is one of the quickest, most effective ways of increasing your search engine rankings.
High-quality backlinks come from high-domain authority websites that are reputable and trustworthy for users and search engines. It also helps users and bots see your website as a reliable source of information.
Search engines use multiple metrics to determine a good backlink, but most quality external links share the following primary characteristics:
The link text appears naturally within the page's context 

The link referenced is reputable and trustworthy 

The page referred to is relevant to the link destination
We'll take a deeper look at these parameters later in the article. 
Looking at the Three Levels of Backlinks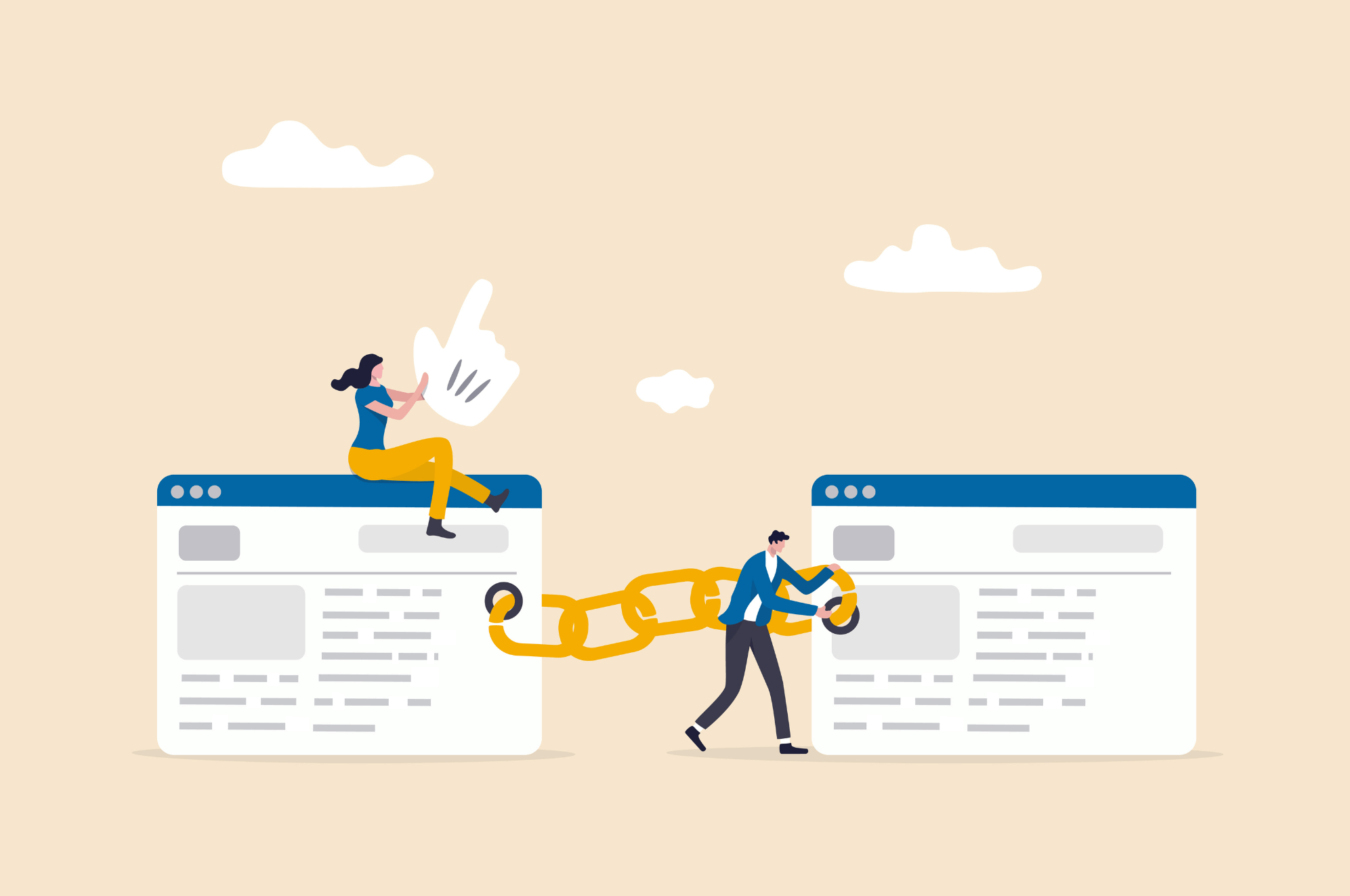 According to Google, there are three levels of backlinks:
Low-Quality –

These are backlinks that try to hack Google's system and/or are against its guidelines. The website refers to these as webspam. 

Medium-Quality –

Links that offer value but are super easy to achieve are called medium-quality backlinks. 

High-Quality –

This refers to links that provide the most value and drive traffic to the website. These are often challenging to achieve due to high editorial standards.
What Makes a High-Quality Backlink
Quality?
Now that we've discussed what a high-quality backlink is, let's explore what makes it a "high-quality" link:
Domain Authority
Picture this: you buy a ticket for a live show by your favorite business coach. During the session, they praise another mentor in the game field. The second you get home, search for the mentor they mentioned on Google and surf through their website and socials. 
Why? 
Simple: because you trust your business coach. As a result, they held the ability to influence your view of other mentors in the industry- at least to some extent.
Similarly, your traffic and SEO ranking will automatically increase if a business with high brand authority backlinks to your website. 
Relevant 
For high-quality backlinks to be high-quality, they must be relevant. Why?
Here's the thing: search engines don't only pay attention to your website's reputation. They also follow a similar procedure to identify your external link's relevancy.
Ideally, a relevant backlink is a link included on a website or page talking about a similar subject or niche. Your link's relevancy may also depend on the content of the linking site/page and the contextual relevance of the word.
For instance, it wouldn't make sense if a pet-care company backlinks to your fitness course. On the contrary, health-related website backlinking to your page can improve your SEO ranking.
Natural
Backlinks should always be natural and drive value to the readers. They should never appear because you paid for the website or manipulated them differently.
Whether you acquired the link through link-building services or outreach strategies, it will carry more weight if it appears "natural". As a result, it will help you rank higher in Google's search engine results. 
Conversely, if you place a link intending to fool the search engine, Google will likely name your website as spammy and unnatural.
Uniqueness
High-quality links have more power if competitors find it tricky to get a natural link from the same source. Acquiring a link from high domain authority and a relevant website that mentions your website and not your competition offers incredible opportunities to grow your brand, especially since it's unique to your site. 
For instance, a conference site that links to the participating companies and speakers presents the perfect opportunity to drive traffic to your website. Naturally, not all your competitors would be present at the conference, so it's unique to your brand.
Traffic
If no one clicks on your link, your initial efforts will be in vain. Therefore, you must place your link in a visible space so that people feel motivated to click and visit your website. 
For instance, footer links don't always perform well since people rarely click on them. 
Keyword Anchor Text
Anchor text optimization is among the most practiced factors in link building. The anchor text is the word or phrase that links to your page or website. These texts stand out from the surrounding words and might be a different color or underlined.  
The primary purpose of keyword anchor text is to incite the reader to click and ensure search engines don't label you as "spammy." Typically, marketers use phrases like "click here," "learn more," or "book a call." 
Other Important Properties
Here are several other properties that influence the quality of your backlink:
In-content link from a blog or content page

The site links to relevant content 

Few links on the linking page

Non-sponsored backlink

Non-commercial anchor text rich
Addressing Misconceptions about What Makes a High-Quality Backlink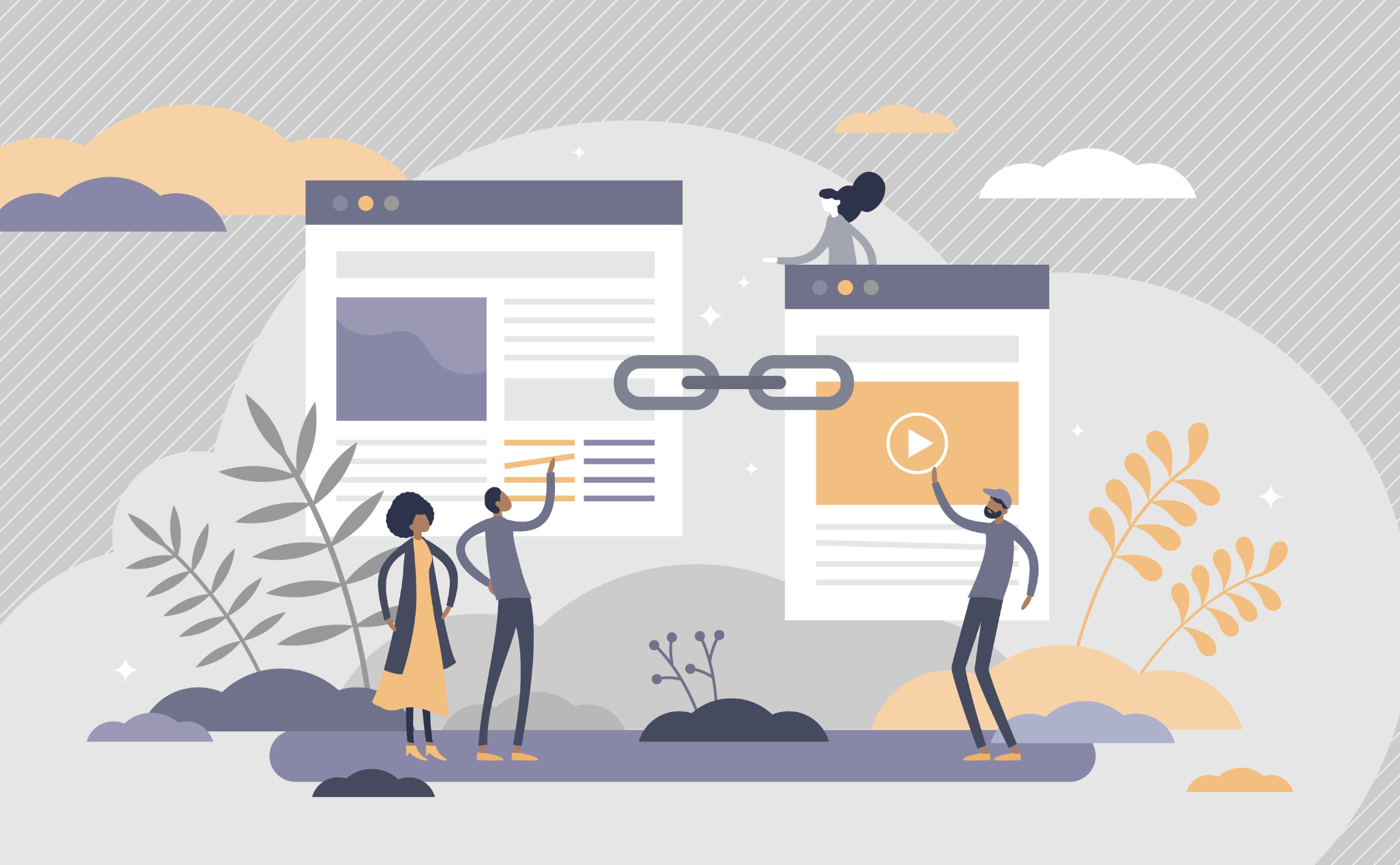 Search engines constantly evolve, meaning platforms are increasingly developing better, more efficient metrics and algorithms. Here we've heard several misconceptions marketers have about high-quality backlinks:
Domain Name Matters
The top-level domain is the part of your website URL that appears after the ".," such as ".com," ".edu," or ".gov." Since these TLDs are a few of the originals, many marketers believe they reflect a high standard of quality. 
Unfortunately, that's not true.
During the past few years, many generic TLDs, such as ".blog," ".shop," and ".wed", have also become popular. Point in case: your TLD does not carry any weight in how Google perceives your website.
Site Design Has an Impact
Over 48% of all users agree that a website's design is the most crucial factor in determining brand credibility.
But search engines don't care about your site's design. Google can't scan and score subjective factors like a website's visual appearance. Therefore, your backlink's quality doesn't vary depending on how well or poorly you design your website.
Promotional Content Influences SEO
Promotional content puts a particular brand or service/product in the spotlight. This content positively influences the item in question and appears as sponsored or paid articles. 
However, content that showcases your brand and products or services is not a valuable source of backlinks. While it's an effective way of improving brand awareness, it will not enhance the quality of your link.
Why Do Backlinks Matter?
Now that we've learned what backlinks are, let's dive into their primary benefits: 
Boosts Traffic from Referral Sites
According to research, 52% of marketers say that adding backlinks can improve your search engine rankings. It makes sense!
The more backlinks you have, the more opportunities you have to tap into new consumer bases and the better chance you have of boosting website traffic.
Enhances SEO by Signaling Quality to Search Engines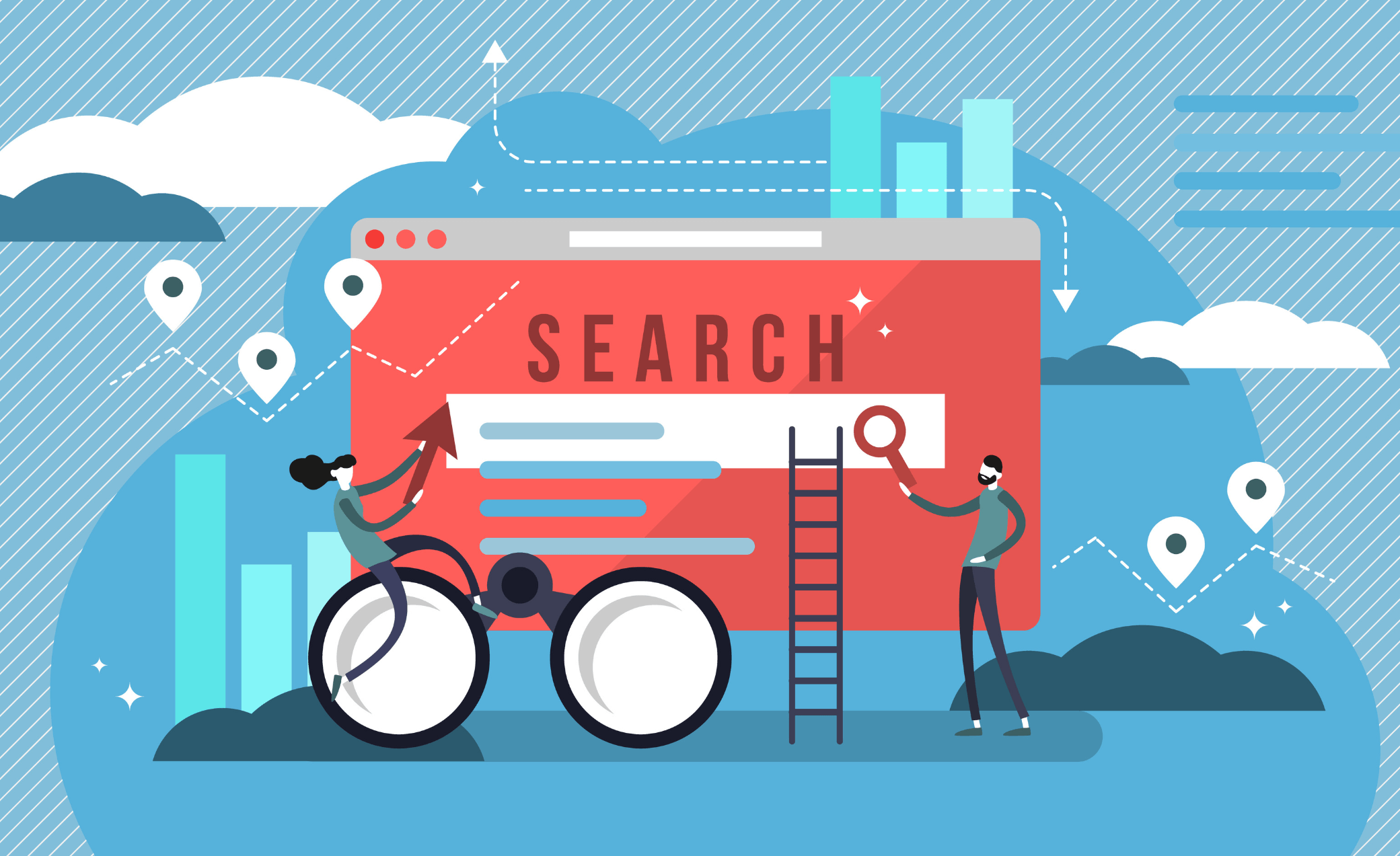 When search engines see multiple websites linking to your website, it alarms the engine your website is relevant and trustworthy. 
Backlinking to another website indicates that the website or page offers valuable content or says something better than you can. Search engines understand this when ranking a website.
Acts Like a Live Endorsement for Your Website
It's a no-brainer: no one throws a link to just any website. You want to ensure you're backlinking to a reliable and quality website or page, and so do other businesses. 
Therefore, acquiring links from a website gives your site automatic approval or endorsement.
Helps Build Brand Trust and Authority by Being Featured on Authoritative Websites
The more endorsements and backlinks you receive from authoritative and high-domain websites, the higher your ranking on the search engine. 
As a result, it helps develop brand trust, recognition, and loyalty. 
Fosters Deep Relationships between Websites 
When you link to another website, your readers view that as a connection. As a result, it helps foster trust when viewers see brands have a transparent online relationship.  
However, remember that link exchanging will benefit you in the long run.
Websites linking to your page or site provide visibility for your website. That means free and continuous advertisement!
Increases Sales and Conversions 
As we discussed, link building helps improve your website's ranking, brand awareness, and traffic. Once visitors click on your website, they are likely to explore it. 
As a result, you can increase your conversion rate and grow your sales.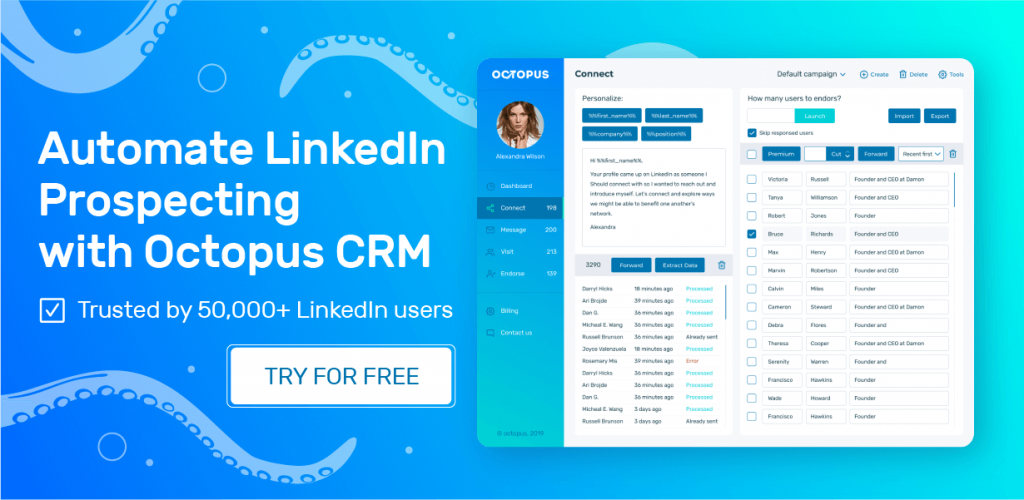 How to Earn Backlinks on LinkedIn [Expert Tips]
Research shows that over 65% of digital marketers believe link building is SEO's most challenging part. Good news: it's not that difficult.
Here are a few techniques to get you started:
Become the One-Stop-Solution for Reporters and Bloggers
If you haven't gotten the memo yet: ranking on the first page of Google starts with building backlinks from authority sites and blogs.
Fortunately, this isn't challenging! 
Help a Reporter Out (HARO) is a free-to-use and robust platform that connects people that want links (you) to people who need the sources (bloggers and journalists). Once you sign up as a source on the platform, you'll receive regular emails with queries on trending topics. 
Each inquiry boasts detailed requirements, a submission deadline, the media outlet where the user will publish your inputs, and the email address where you can send your pitch. With this tool, you can get quoted and backlinked by reputable and high-domain authority websites, exposing you to a new viewer base. 
But ensure you respond to the publisher's requirements as quickly as possible to maximize your chances of getting picked. Furthermore, avoid deviating from the original conditions, or you might get skipped. We recommend surfing through HARO for one to two hours per day. While the competition on the platform is massive, it's still worth the effort. 
Look for the "Best X" List Mentions 
Today's consumers are tech-savvy. That's why 53% of buyers conduct in-depth research to ensure they pick the best product. 
Here's the best part: 81% of shoppers research online. And most users will use comparison websites or articles to determine which company offers the best deal.
Still not convinced? You can better understand Best X articles' popularity in your industry by leveraging a keyword research tool and checking for monthly search volumes. Once that's done, you'll want to learn how to rank in these articles. 
Start with a Google search to explore how ranking blogs in your industry or sub-niche rank products. You can enter helpful search terms like "Best X" or "Top X for ____."
Collect the top most relevant prospects in a list and rank them based on referral traffic potential, domain authority, and backlink profile. After that, you can create a short pitch to showcase why your product/service is better and deserves to be on their list. Ensure you make a persuasive pitch and a customized email to grab the reader's attention.
Spy on Your Competitors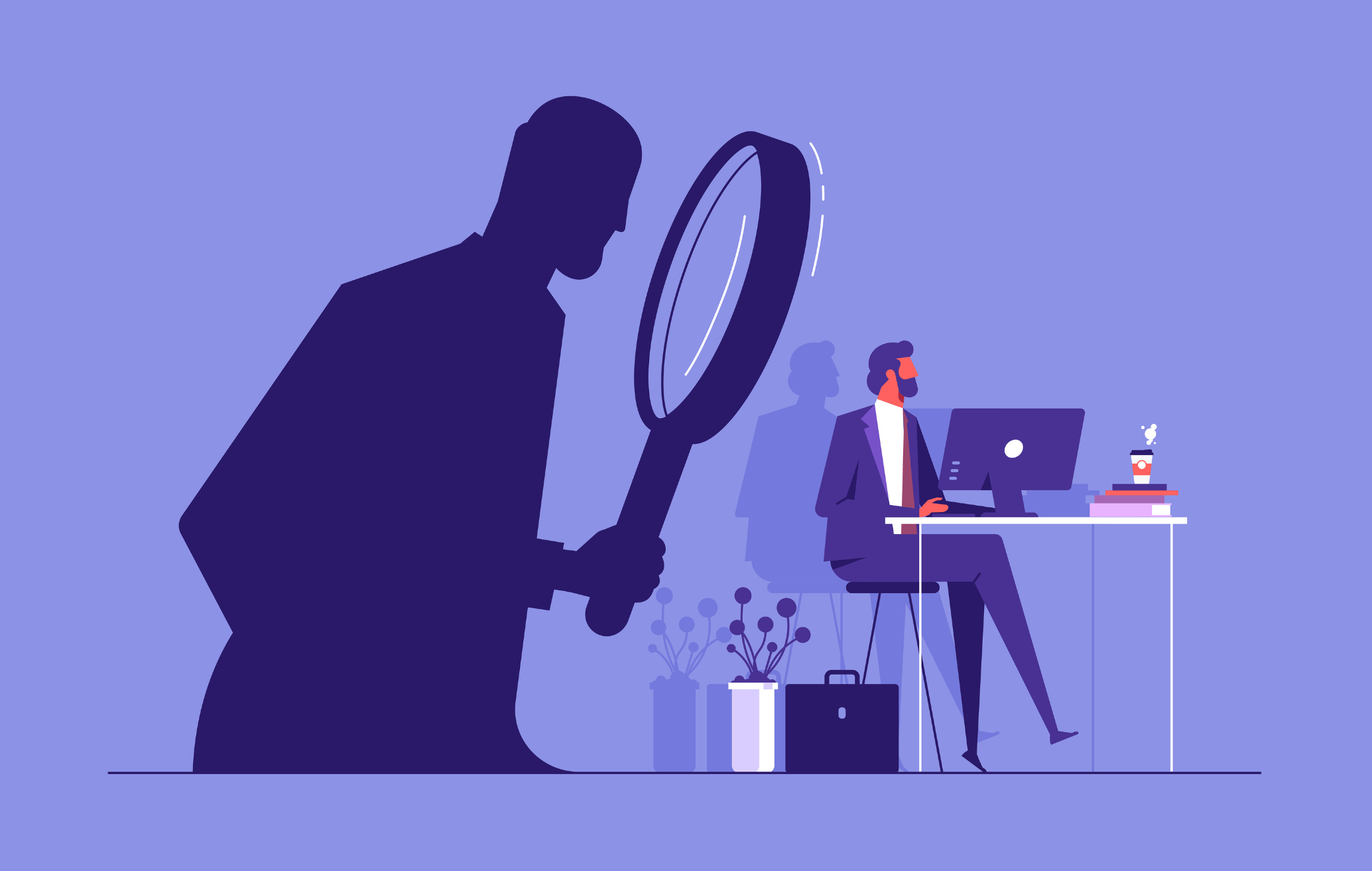 Wondering how and from where your competitors earn their backlinks? What type of content are they publishing? What does their SMM strategy look like? To overcome your competition, you must stay up-to-date with what they're doing. 
You don't have to stand outside your competitor's office suspiciously; there are ethical ways to spy on them. Start by looking at their organic keywords, social media activities, and top-performing content.
The best way to identify your competitor's backlinks is using robust tools like Semrush. The platform allows you to unlock an extensive backlink profile. From here, you can use these sources to capture backlinks for your profile.
Ensure You Create Well-Written and Well-Produced Content 
LinkedIn is all about long-form articles. So, why not use it to build links?
Focus on creating high-quality and value-driven content that resonates with your target audience. Make grammar, keywords, and hashtags your best friends. But don't limit yourself to written content!
Write high-quality captions and complement them with vivid and eye-catching images and videos. After all, posts with images enjoy double the engagement, and videos capture a whopping 60% engagement rate.
Reach Out to Journalists and Publishers 
Digital PR is another excellent way of earning high-quality backlinks. This strategy entails promoting linkable assets to high-authority journalists and publications. Done right; this can help you grow your brand visibility and awareness.
But remember, this requires the creation of high-quality, relevant, and data-driven content, such as:
In-depth, long-form guides

Vivid and attention-grabbing infographics

Data-driven studies or reports
We recommend establishing a robust cold email outreach strategy to create and send pitches to publishers and journalists. 
Automate Your Outreach on LinkedIn with Octopus CRM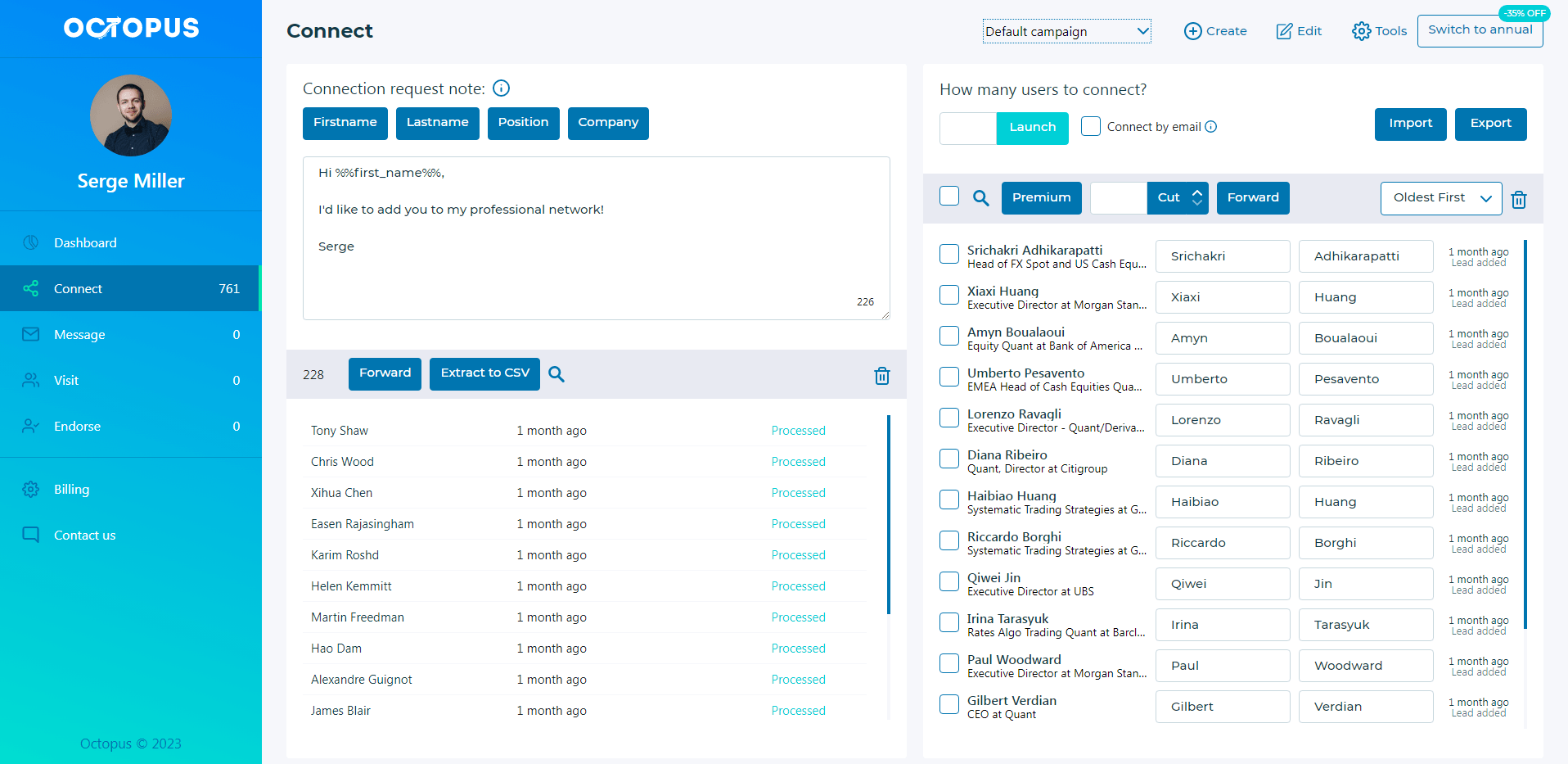 Octopus CRM is the most effective LinkedIn automation solution for assisting you with your outreach plan. You will have more time to concentrate on growing your business since prospecting is no longer a time-consuming activity.
If you want to export LinkedIn relationships, automate your funnel, send automatic connection requests and follow-ups, and scrape LinkedIn emails from the page, this is the tool for you.
Sending out tailored connection requests to second and third-degree relationships, Octopus CRM searches through hundreds of profiles at once. It can also support your auto-view profiles and the abilities of your contacts, among many other things.
In contrast to many other applications, you can create a customized funnel and define activity limits. You can use the software to export your first relationships on LinkedIn, scrape emails for LinkedIn addresses, and more to manage prospects.
Conclusion
Outreach is the most effective approach for generating leads on LinkedIn. Social media, like this one, is really about connecting with people.
However, it's a good idea to have an automation program that can assist if you want to avoid spending absurd amounts of time on this method.
Octopus CRM is an excellent alternative that may assist you at every level of your lead-generating funnel. It automates the outreach process and thus helps you in achieving your prospecting goals.