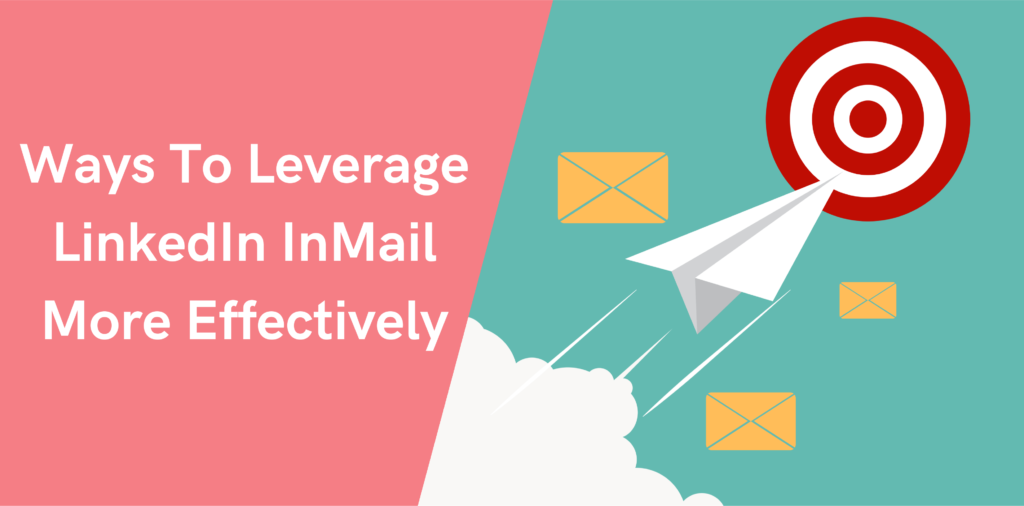 Ways To Leverage LinkedIn InMail More Effectively
LinkedIn is consistently listed among the most desirable social media platforms for business activities, sales prospecting, and career growth. It has garnered over 660+ million worldwide users, and the number is regularly growing. While the platform is well-equipped with a variety of useful features, one that catches the eye is its premium messaging tool: LinkedIn InMail. In this article, we will discuss the ways to leverage LinkedIn InMail more effectively for sales prospecting and lead generation. 
How Does LinkedIn InMail Work?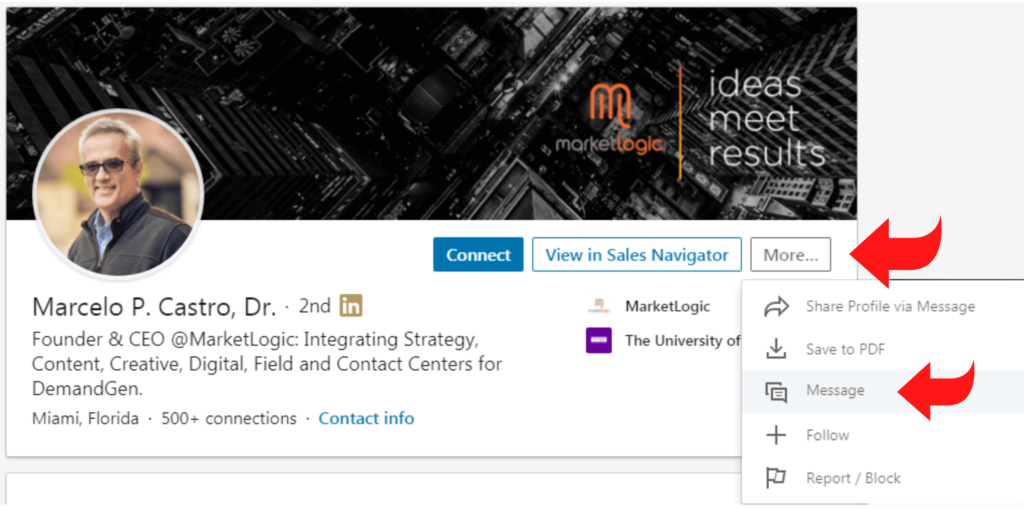 LinkedIn InMail is a tool to send messages to LinkedIn users who are not your first-degree connections. The bare minimum requirement to send an InMail is to have a Premium subscription of the platform, but those who wish to step it up a notch could also opt for LinkedIn Sales Navigator. Both of these services provide you with a set of "InMail Credits," currency used to send out these messages. The messages themselves are restricted to 200 characters in the subject line and 1900 in the body.
Why Send LinkedIn InMail
LinkedIn has established itself as one of the best ways to grow your business network and give major boosts to your career. InMail has not only added to this platform's effectiveness but has grown to become one of its most popular resources among sales professionals and businesses alike. It gives you the ability to reach out to high-profile individuals in different companies and industries, making LinkedIn InMail lead generation service an invaluable source to grow your business. 
What puts LinkedIn InMail a cut above traditional email is its exclusivity. The fact that you get a limited number of InMail Credits makes getting an InMail a rarity of sorts compared to the hundreds of promotional emails received by LinkedIn users each day. Therefore, catching the attention of a prospect becomes much easier with LinkedIn Mail. Statistics show that InMails have a response rate of 10-25%, which is a staggering 300% higher than emails of similar context. 
The Goal of Sending LinkedIn InMail
InMail can be used in a variety of ways, but the common goal is always to leave an impact on the receiver and prompt a reply. We've already established how InMail is a much more effective prospecting and lead generation tool than traditional email, but remember that its purpose is essentially the same: To convey your point clearly.
Establishing connections and broadening your outreach in the business circle is another goal of sending InMails. LinkedIn is a global hub of business professionals, and the InMail feature is an ideal way to make sure you are well-known in your particular field. As for growing your sales, an ample number of connections can definitely do wonders for you.
LinkedIn InMail Policy
LinkedIn InMail cost can vary depending on whether you opt to go with LinkedIn Premium or Sales Navigator. The Premium account costs $29.99 per month compared to a much heftier $79.99 per month or $779.88 per year for a Sales Navigator subscription. The latter is a more viable option for sales professionals because of its advanced search functionality and a higher number of InMail credits.
How Many InMails Can I Send
The number of InMail on LinkedIn that you can send depends entirely on the number of InMail credits you have to your name. A Premium subscription will get you five credits every month, whereas Sales Navigator will get you 20. A team version of Sales Navigator InMail is also available and can upgrade you to 30 credits per month. These numbers are rolled over for three months, meaning that you can accumulate up to 15 credits for Premium and 60 for Sales Navigator (90 in case of the Team version) in that period. Also, you will be given an extra InMail credit for every instance where you send out an InMail and receive a reply within 90 days. If this still proves to be insufficient, you're free to buy credits for $10 each.
Tips to Use LinkedIn InMail Effectively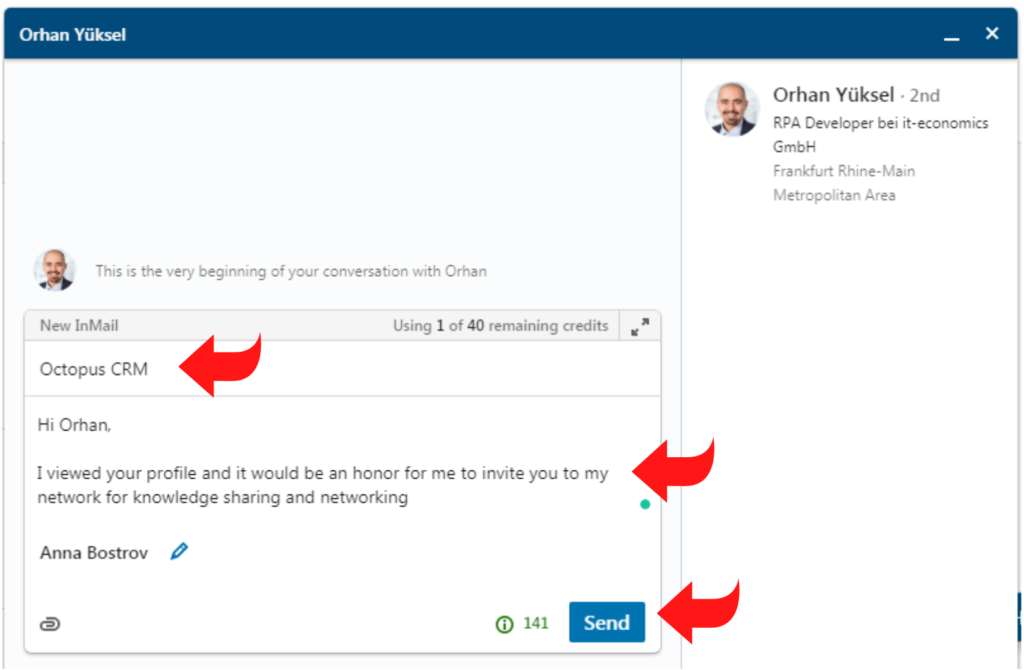 Using LinkedIn InMail for sales can, undoubtedly, bring fruitful results. However, to make fair use of this feature, you must know how to utilize it to its maximum potential. Writing a LinkedIn InMail for sales may sound like a simple task, but there are some tips and tricks that you should keep in mind.
Catchy Header
It is crucial to start with a subject line that is of interest to your recipient. Be sure not to write a header that focuses solely on your sales pitch. Keep it relevant to how your reader could benefit from your product or services without actually making it sound like a blatant promotion.
Mutual Connections and Interests
In case you have a mutual connection or referral to your reader, make sure to point it out. Also, it is essential to study the recipient's profile before writing your message. This could help you pick up specific shared interests, and thus add a personal touch to the InMail. Research suggests that a personalized message rather than an overused template can result in a 15% increase in response rate.
Keep it Simple and Short
Using LinkedIn InMail lead generation is a tricky business. Some people approach it by typing out lengthy paragraphs describing unnecessary details. Most busy professionals don't have the time to go through these long messages. A concise InMail of around 200 to 500 characters has a much better chance of getting a response.
Maintain Your Profile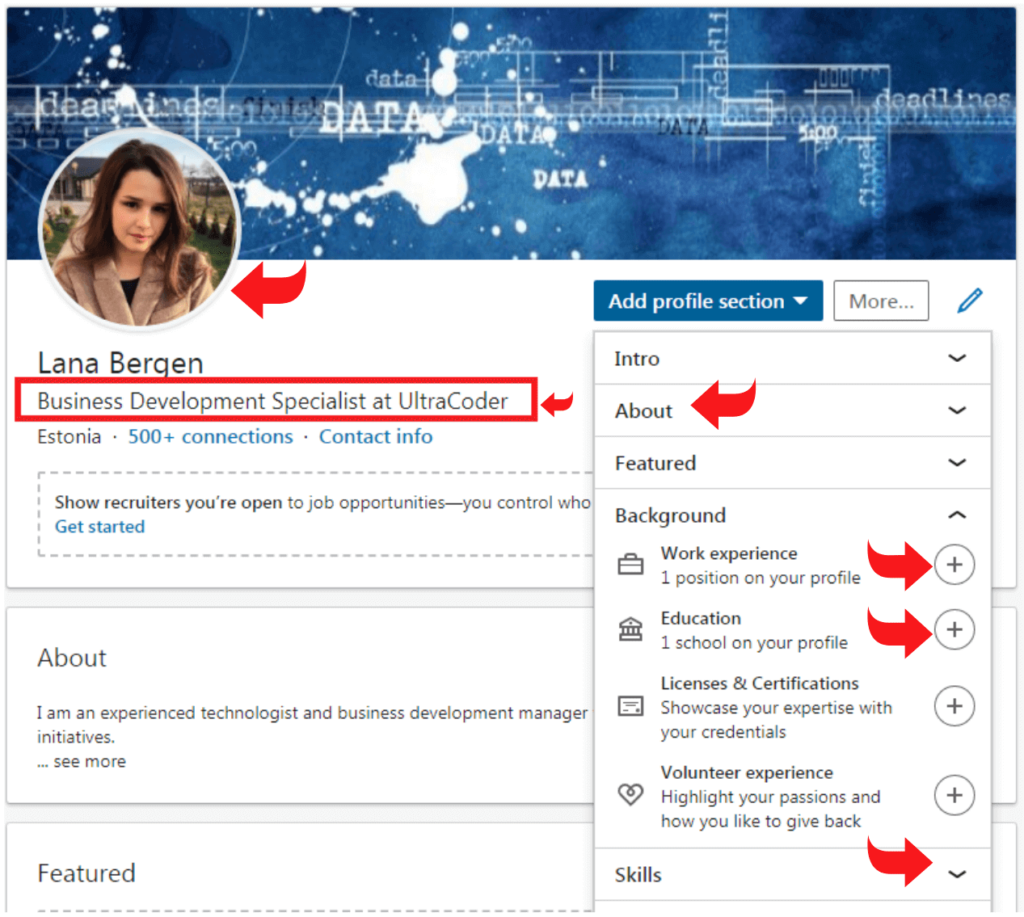 Last but not least, it is vital to have an attractive LinkedIn profile because it's the first thing your recipient will look at after reading your message. A good-looking profile that is up to date is more likely to result in a successful prospecting. 
Start Leveraging LinkedIn InMail
The sales business can be a pretty demanding one at times, and the ideal way to approach it is to build connections and relationships with your prospects. LinkedIn InMail has proved to be a cornerstone for successful prospecting. All you need is a Premium or Sales Navigator LinkedIn subscription, and you're good to go!