Being a LinkedIn Community Manager is no easy task. You must know what to write, who to write, and how to write it. You're the human behind the brand.
Challenging, right? If you're new to community management, look no further than this comprehensive guide. In this guide post, we'll discuss:
What a LinkedIn Community Manager is

How community managers can help you brand your build

How you can implement a communication marketing strategy on LinkedIn

How LinkedIn Live, LinkedIn post, and Targeted Audience on LinkedIn can help you define your communication strategy
Let's dive in!
What is Community Management on LinkedIn?
Community management on LinkedIn is a varied job combining copywriting, marketing strategies, automation tools, and metrics analysis to grow a business.
Community managers go beyond managing the brand and designing posts, creating visuals, crafting infographics, and uploading videos.
Sometimes, they might act as the "image of the brand" in product podcasts and webinars.
Who is a Community Manager?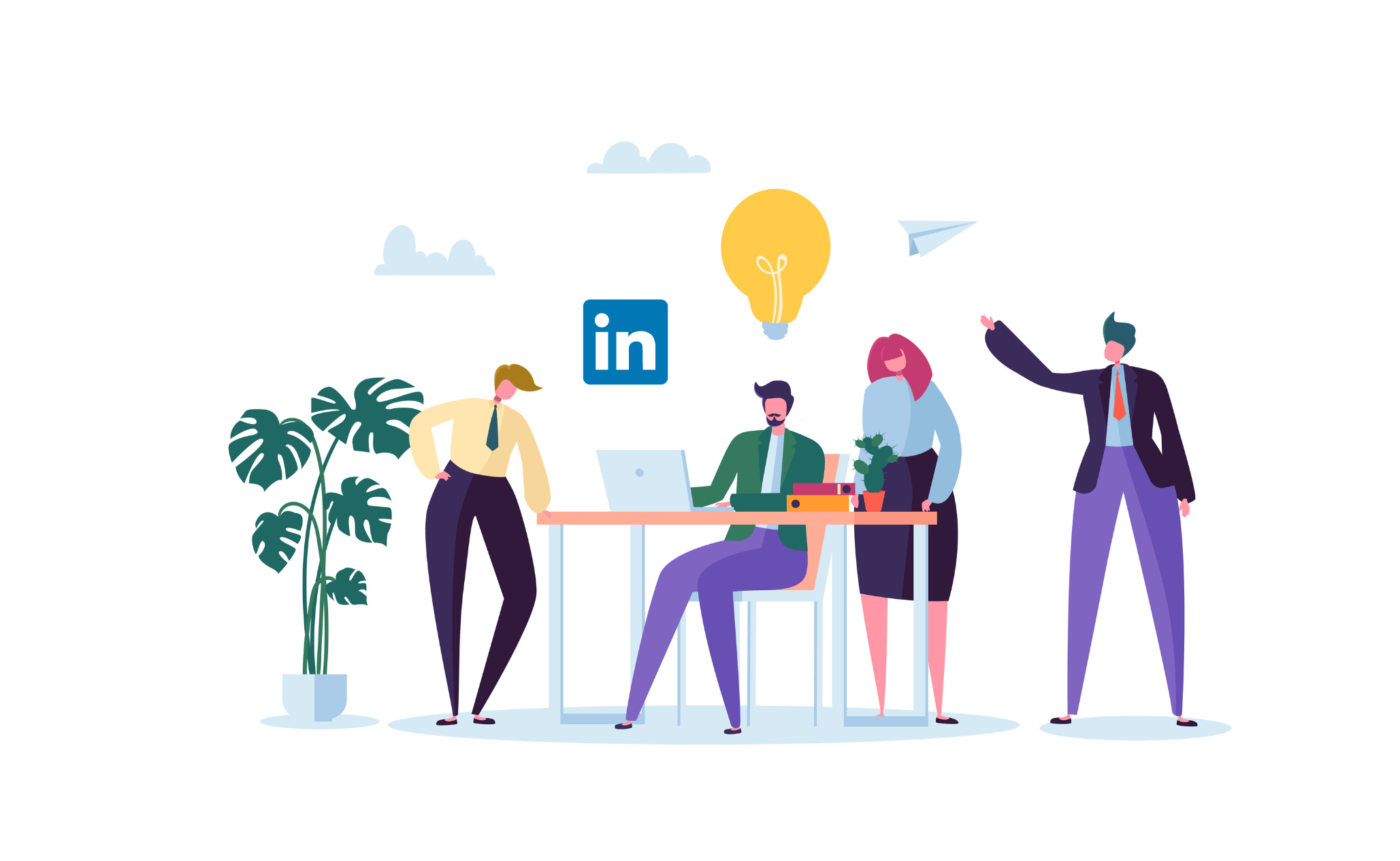 A community manager doesn't simply manage the company and run social networks. Instead, they:
Utilizes social listening and analytic tools to track conversations around the brand, industry, and products or services 

Takes informed and strategic decisions for their content, digital, or marketing strategy by analyzing conversations and metrics

Ensures a positive and growing community by making sure new members feel at home and enforcing rules of engagement

Helps foster relationships within the community and with the community by streamlining conversations between marketers and their desired target audiences
What is the Role of the Community Manager?
To make it simple, we can divide the role of a community manager into three areas:
o   Knowing your business
o   Identifying your target audience
o   Tracking what your competitors are doing
o   Knowing the LinkedIn social network
o   Learning to use the right tools
o   Planning and being consistent
o   Having content marketing and social media strategy and copywriting skills
o   Knowing how to create various content formats
o   Learning to manage engagement
o   Turning your audience into hot prospects and then customers
o   Analyzing ROI and performance
Let's get the hang of the responsibilities that the job entails:
Get to Know All About the Community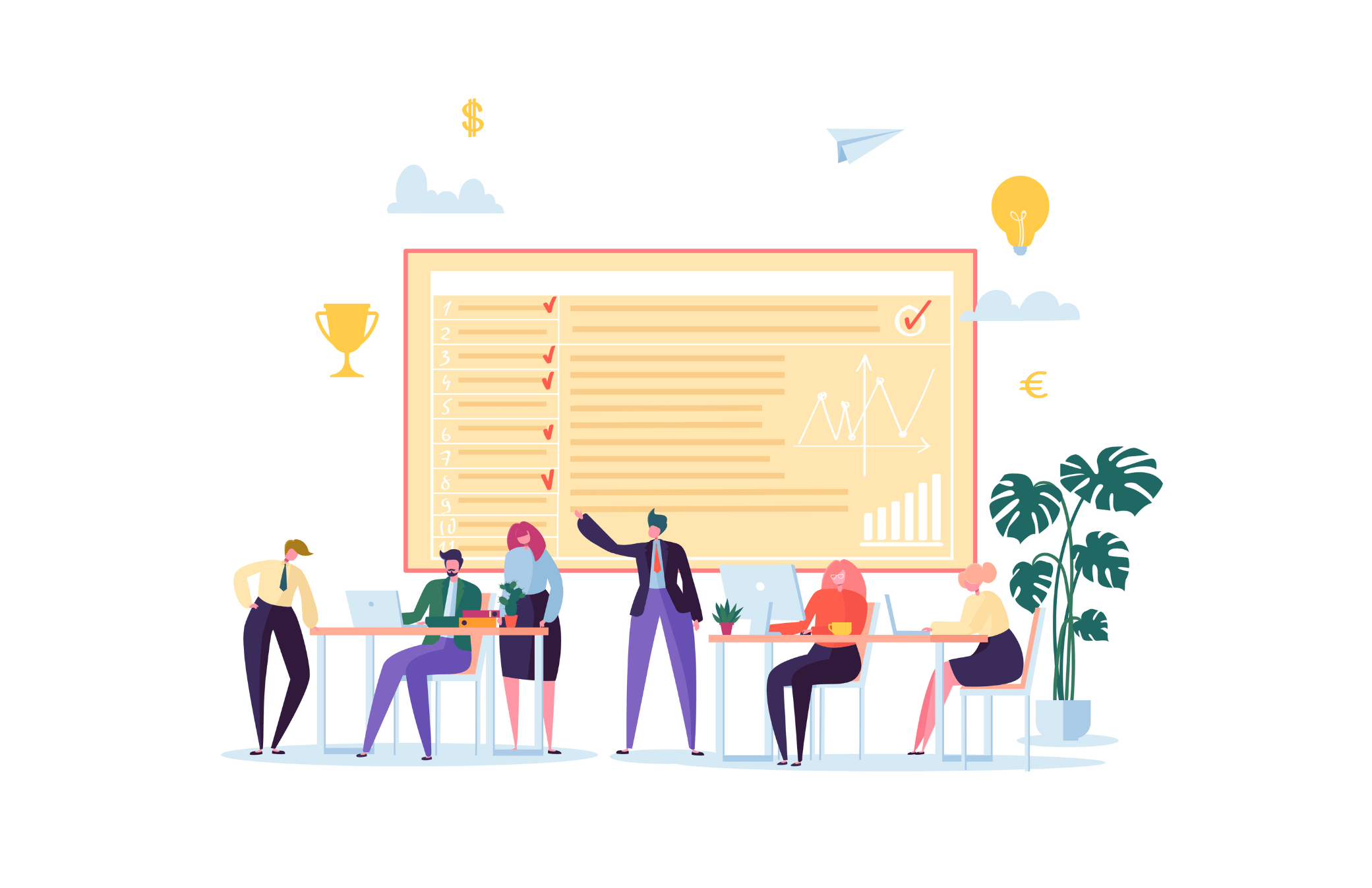 While it sounds like an obvious fact, the truth is that the foundation of any good community manager is learning everything about your company.
The more context, information, and back-story you have about your company, the easier it will be to connect with your audience. You can get started by opening a Google doc and dividing the information into three categories:
o   How was your company created?
o   How did your company evolve?
o   What were the significant pivots?
Your Company's Products and Services:
o   How many products or services does your brand sell?
o   What and why are the different prices available?
o   What features and options does the brand offer?
Your Company's Values and Concept:
o   What are your company's values, vision, and mission?
o   What is the product or service concept?
o   What are your brand's long-term goals?
Strengthen Relationships Beyond Virtual Hand Waves
Community managers focus on attracting customers and strengthening relationships with them beyond the initial handshake.
Listening to your audience and responding to them promptly is critical in showing you care. That way, you can garner deep relations.
Community manager puts their all into deepening relationships one-on-one to showcase their appreciation for each customer, new follower, and friend. 
Surprise and Delight the Community
Networking and growing your brand on LinkedIn requires you to go beyond clicking the "Connect" button. Community managers must go beyond the screen to develop a loyal and engaged consumer base.
A sweet and short "Thank You" note or "Sending a Heartfelt Appreciation Towards You" can be pretty powerful. These initiatives help maintain your brand identity and fortify its place in people's minds. 
Surprising and delighting your followers strengthens personalized interactions while growing your ROI.
Identify What Your Competitors Are Doing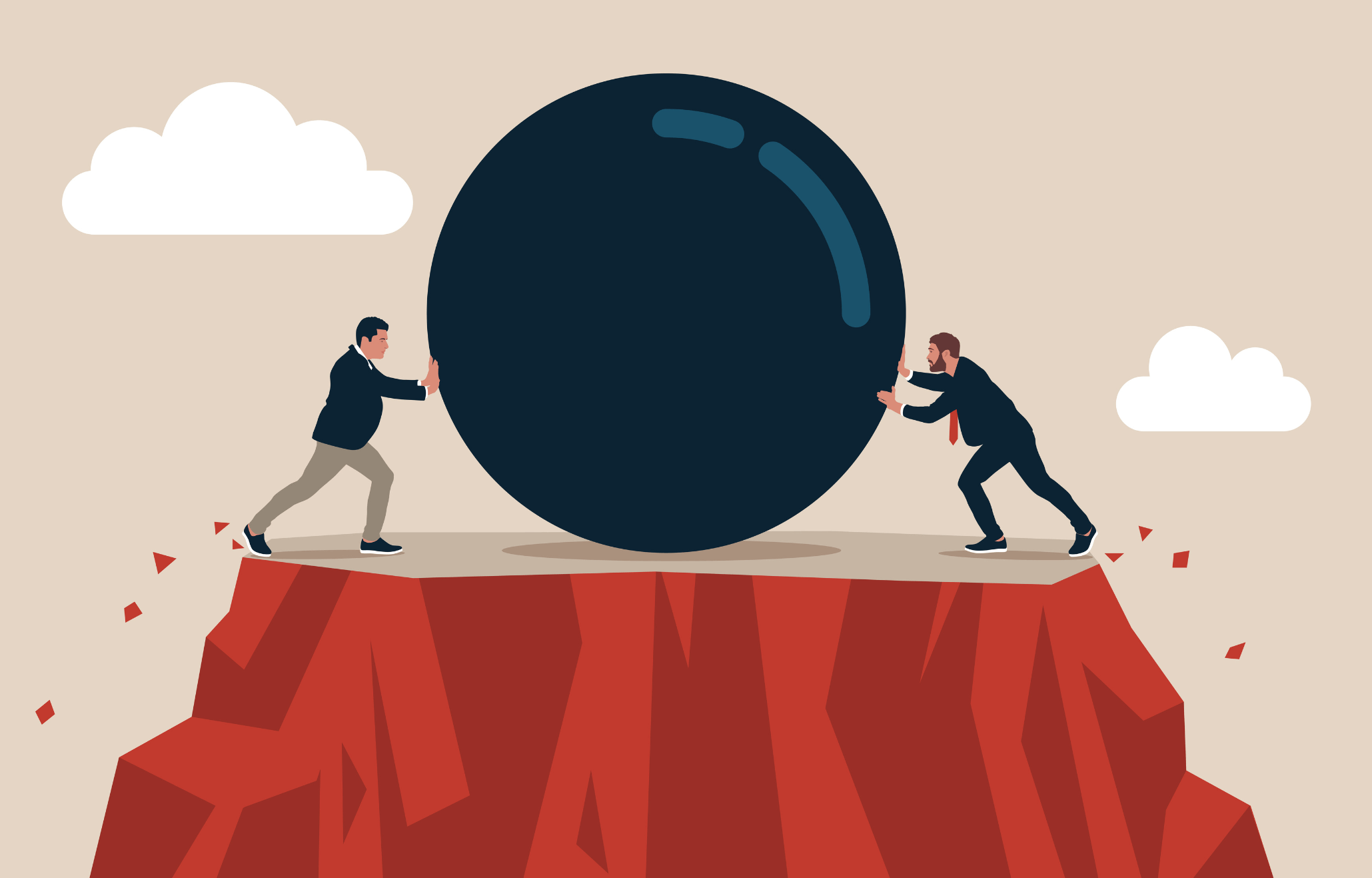 Being a LinkedIn community manager means staying up-to-date with your competitors' actions. Conducting competitive intelligence means identifying your top ten competitors and checking what they are doing regarding products/services and communication.
That way, community managers learn what's working, what competitors are doing differently, and how their brand can grow awareness by copying what works. Here's how you can start:
Subscribe and follow your top ten competitors

Comment on your competitors' posts, so they appear in your algorithm

Identify the topics that garner the most engagement rates and tailor them to your brand voice

Connect with the people who comment on your competitors' posts
LinkedIn Communication
Like other social media channels, LinkedIn communication has its set of codes. The B2B social network has over 870 million members, including:
Decision makers from companies of all sizes

HR people looking to hire fresh talent 

Self-employed entrepreneurs

and freelancers seeking new clients

Community managers and marketers who want to develop their brand
So, if you want to grow the visibility of your brand and build your network, keep these guidelines in mind:
Do's of LinkedIn Communication:
o   Keep it professional
o   Personalize your messages
o   Send welcome and thank you texts
o   Check who viewed your profile
o   Replace boring headlines and summaries with attention-grabbing ones
o   Stay active and adjust privacy settings
o   Provide value to your audience
Don'ts of LinkedIn Communication:
o   Send irrelevant messages
o   Use LinkedIn as a dating site
o   Troll people
o   Write abusive, rude, and offensive comments
o   Misuse the platform
Communication Strategy on LinkedIn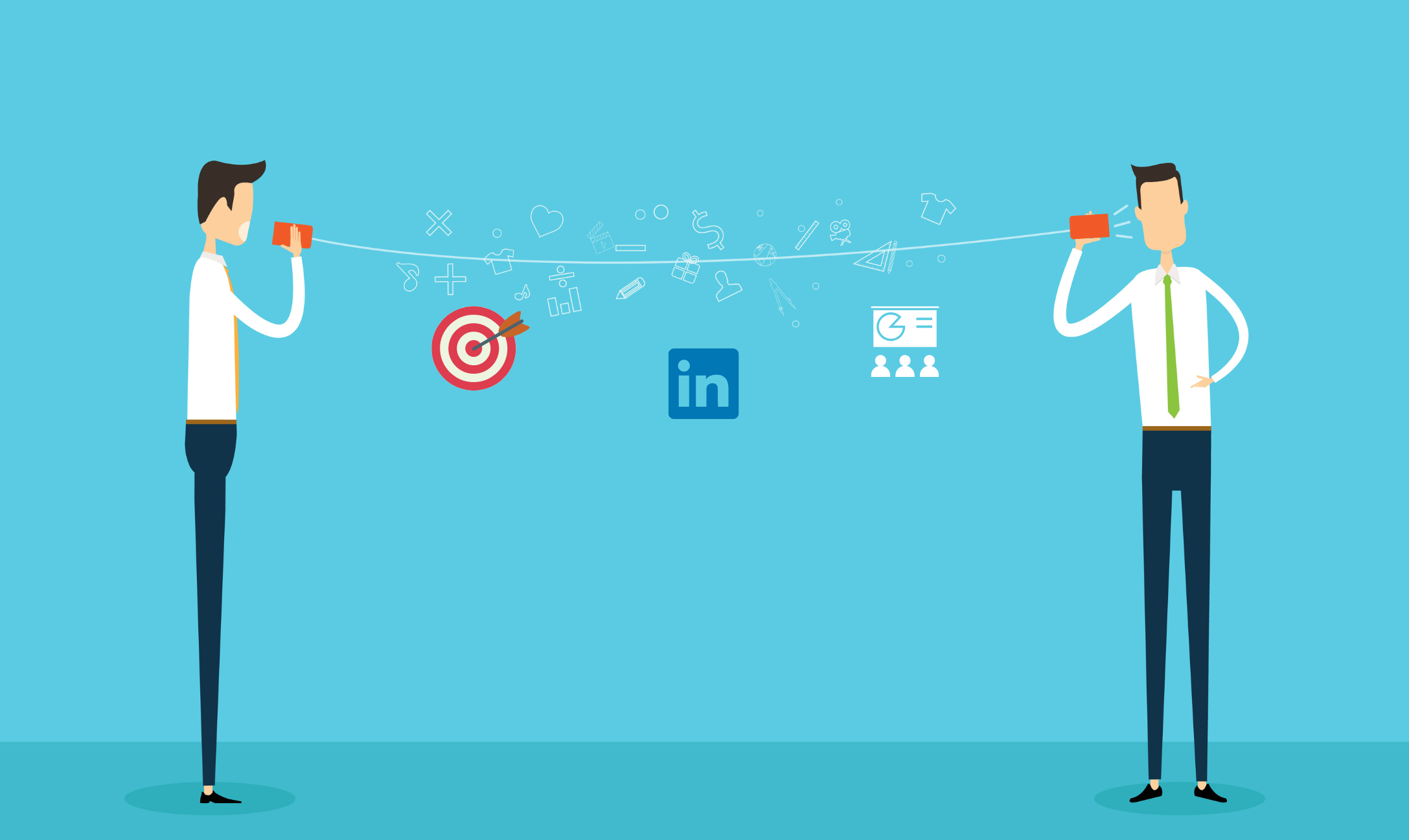 To grow your LinkedIn network, establish yourself as a thought leader, or generate leads, you first need to create a communication strategy.
Here's how you can start polishing your LinkedIn communication strategy:
What are the Goals of a Communication Strategy?
Before we dive into the intricacies of creating a communication strategy, let's discuss why you should make one:
Keeping stakeholders up-to-date on the budget, timeline, and needs of your project

Ensuring transparency to avoid roadblocks and make the right business decisions

Growing brand awareness and building brand identity through social listening and competitive intelligence
Steps to Creating a Communication Strategy on LinkedIn
Now, let's discuss how you can create a robust communication strategy to meet your business goals on LinkedIn:
Establish a Mission Statement
Creating a mission statement ensures you don't stray from your goal. By identifying your long-term objectives, your business can provide value to its customers at all times.
Checking out mission statement templates is the perfect way to gain inspiration. For instance:
________________ (Organization name) aims to bring _____________, ___________, and ____________ (benefits) through ____________ (service or product).
Leverage a Communication Plan Template
If you're struggling to get started creating your communication plan, downloading a template is an excellent way of developing actionable steps.
Most communication plan templates will guide you through the initial steps, such as:
Completing audits of your company

Setting SMART goals

Being realistic about how long a particular step will take
Furthermore, it'll help you break your plan into achievable steps to measure progress weekly and monthly. You'll also learn to factor in a working timeline, potential budget, and delegating tasks to grow your brand successfully.
Create Actual Value
Here's the truth: no one wants to hear about your achievements or hear you speak fancy names.
Instead, customers want you to prove your skills, showcase your expertise, and express what makes you stand out.
Identify Your Target Audience
Without a target audience, you'll find it impossible to grow conversions and increase sales. So, start by identifying the people most likely to purchase your product or service.
You can achieve this by gathering data through surveys, software, Google Analytics, and website traffic. Another strategy is assessing your competitor's social media following.
Adopt Different Formats of Communication
There are thousands and millions of ways to talk to your customers about a product or service. But then, it doesn't mean you should try all of them, but it does help to try several ways:
LinkedIn Live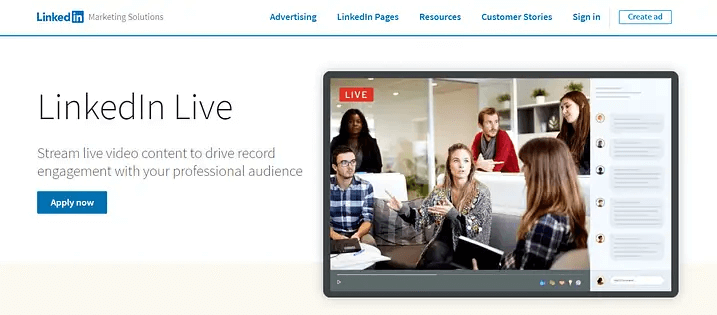 LinkedIn goes beyond still images and long paragraphs to help you grow your brand. With LinkedIn Live, you can hold interactive sessions to boost brand awareness and make a home in your audience's mind.
LinkedIn Pulse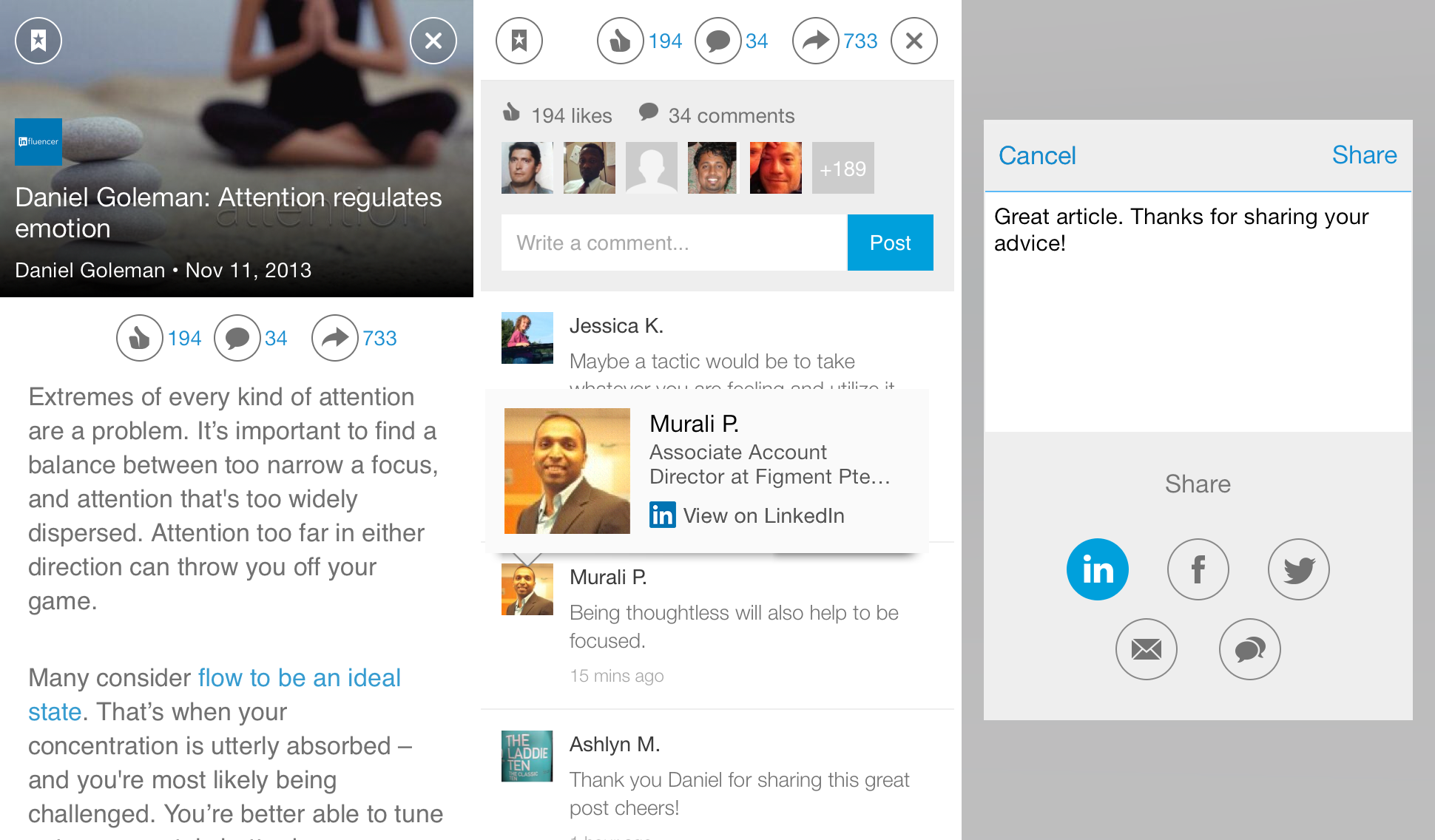 LinkedIn Pulse Newsletter is excellent for writing articles and publishing them weekly to grow your audience. With this tool, you can:
Enjoy growing your brand free-of-cost

Learn more about your subscribers

Enjoy one-on-one interaction with your audience

Publishing content is an excellent way of attracting your target audience. Educating them about a particular theme enables you to establish yourself as an industry expert while captivating your readers. 
Create buzz around your brand and products or service by posting high-quality, compelling, and industry-relevant content three times a week.
LinkedIn Audio
LinkedIn Audio is a new tool that's under development. The platform is developing a podcasting system to grow brand awareness and establish your brand identity.
Be Clear About Metrics and Goals
Ensure you and everyone working on the project are on the same page about what success looks like.
Although everyone is trying their best, they view success through the lens of their subject matter expertise. At times, it isn't something that matters to your organization.
Knowing what metrics matter and what objectives you have to achieve ensures that everyone is well-aware.
Leverage Customer's Insight
One way to hit your business goals and grow your brand is by leveraging customers' insights and communicating how you can empower buyers.
Start by identifying and addressing your audience's pain points and challenges. After that, you can simplify your message, add a touch of personalization, and make it more genuine.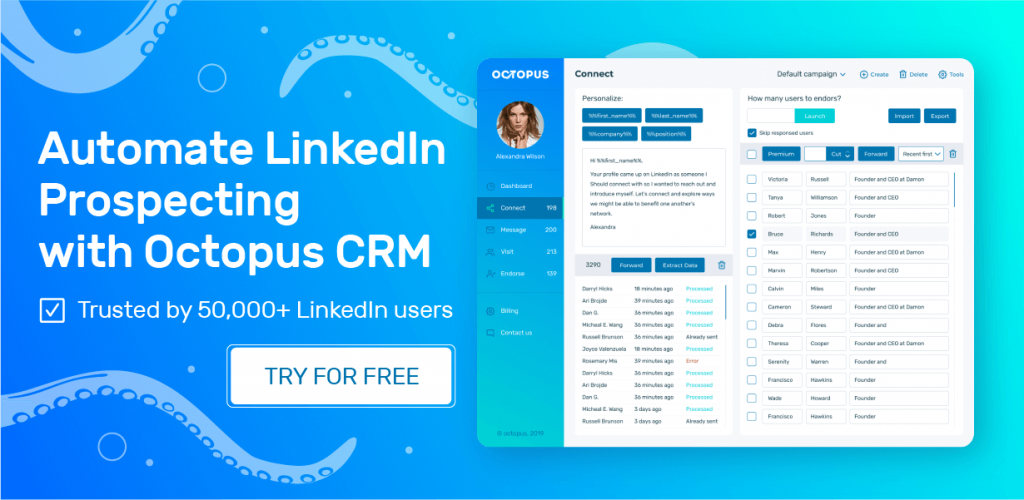 Tips for a Targeted Communication Strategy on LinkedIn
Polishing your communication strategy starts by leveraging the right tips and tricks. Below, we discuss five techniques to get you started:
Optimize Your Profile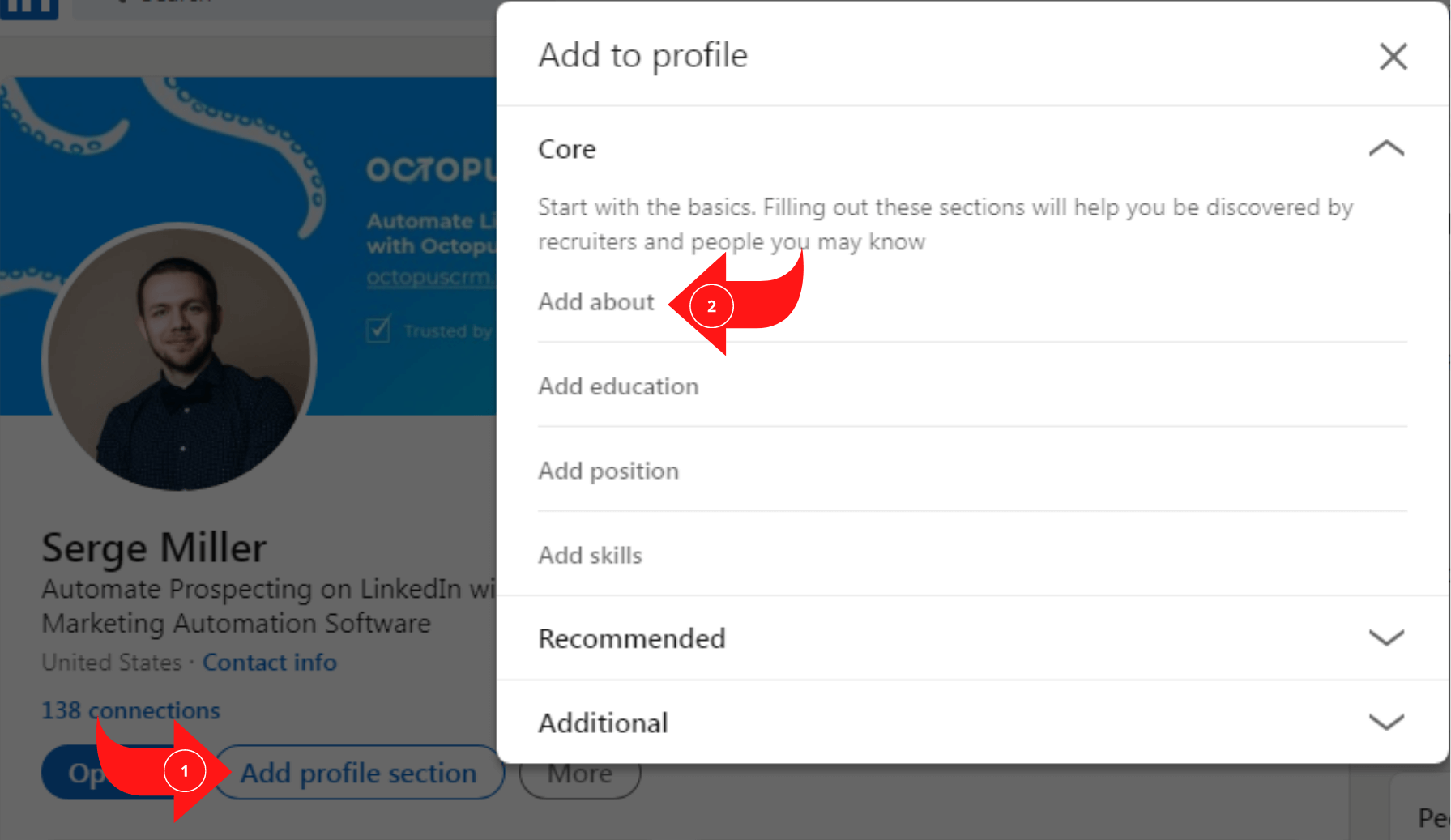 The first step to creating a targeted communication strategy is ensuring you have a fresh and dynamic profile. Why? Because it showcases your communication and conveys your brand image.
Ensure you embody your brand as a team member, not as an outsider.
Related article: LinkedIn SEO
Make Efforts to Connect
Every 2nd and the 3rd-degree connection is an opportunity to connect and grow communication. Before sending someone a message or automated connection request, take the time to look at the person's profile.
Act interested and send a personalized message to make a connection.
Stop Selling and Develop Relationships
Establishing communication is all about giving, not selling.
The key to creating a LinkedIn communication strategy is sharing helpful information and relevant tips about your products and services. 
It shows your confidence when you share posts relative to your industry and highlight the achievements of other businesses and professionals.
To develop relations, you must learn to implement the following:
Educate/Engagement Posting Strategy 

Appreciation Marketing Strategy 

Community Building Strategy

Connection Strategy
Don't Forget Community Guidelines
Keeping community guidelines in mind is a straightforward yet excellent way of growing your brand. These guidelines help ensure conversions in your community are positive and on track.
So, before posting anything on LinkedIn, ask yourself:
Does this comment represent my brand and me well?

Does the statement convey my intention to be favorable to the discussion?

Am I expressing myself in a manner or saying things I might regret later?

How would I feel if this content went viral later?
Using Octopus CRM LinkedIn Automation Tool to Streamline Communication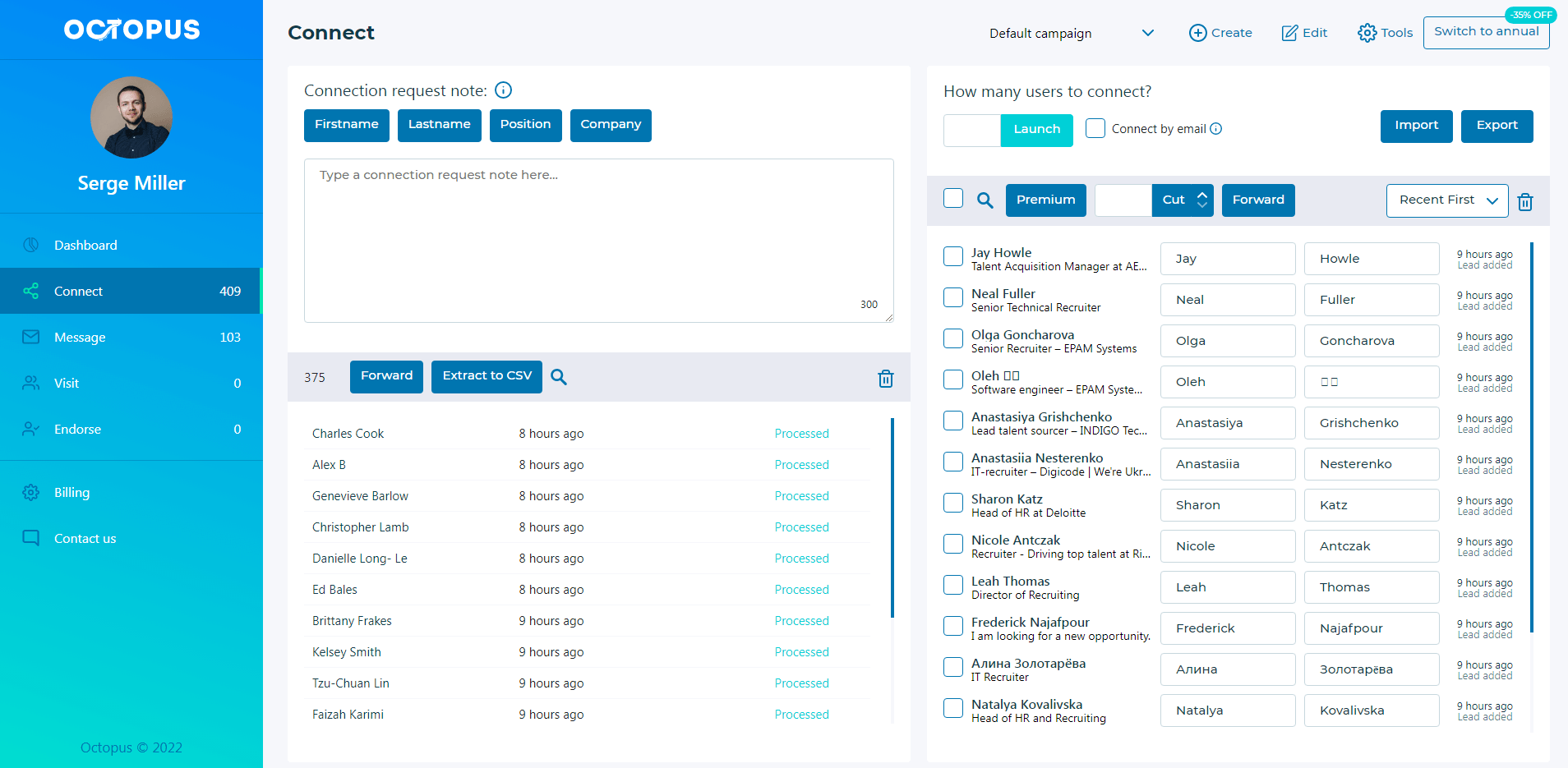 Communication managers are essentially the "brain" behind every business that talks to its audience. But managing posts, nurturing customers, and keeping them satisfied can take too much time.
The Octopus CRM LinkedIn automation tool can help community managers streamline communication while growing their network. This LinkedIn automation platform can send personalized outreach messages to engage your users. After that, the tool automates follow-up texts to keep your audience delighted and network growth.
With Octopus CRM, you can grow your brand and increase conversions by taking advantage of Octopus CRM's communication and networking features.
Define Your LinkedIn Communication Strategy
Your communications strategy forms the basis of your marketing campaigns. You can define the scope, highlight goals, and design a clear roadmap with a set communication plan. It helps ensure you choose the best way to send your message to the audience.
Therefore, you're going to need to: know what your company's goals are, who you're talking to, how often, with what message, and how you federate your followers. It becomes all the easier when you're using LinkedIn as your communication channel.
LinkedIn is a growing platform but one of the best for B2B marketers as it has the most effective sales cycle. A recent survey shows that 63% of B2B marketers report positive results in all their marketing efforts through LinkedIn.
Unlike other social media platforms, LinkedIn is built around senior-level decision-makers and industry thought leaders. This is why it is a goldmine for B2B marketers and salespersons. As with any marketing strategy, you should also predefine your LinkedIn communication strategy and its outcomes.
Basing it on SMART goals will help you measure the communication efforts you're putting in to achieve the end results. A few areas of LinkedIn communication strategy in which you can use SMART goals are:
Brand awareness messages

Lead generation

Engagement with an ideal customer avatar
What is the Ideal LinkedIn Strategy for Your Company?
Before you even create your first post as a community manager, you should understand the goals of your campaign. Do you aim to:
Create leads

Increase brand awareness

Promote products, services, or tools

Build a network to improve social media presence
Knowing your end goal will help you set the tone for your community management campaign. In any case, you should NOT self-promote or write salesy content as it directly affects your brand reputation.
Turning Your LinkedIn Audience into Customers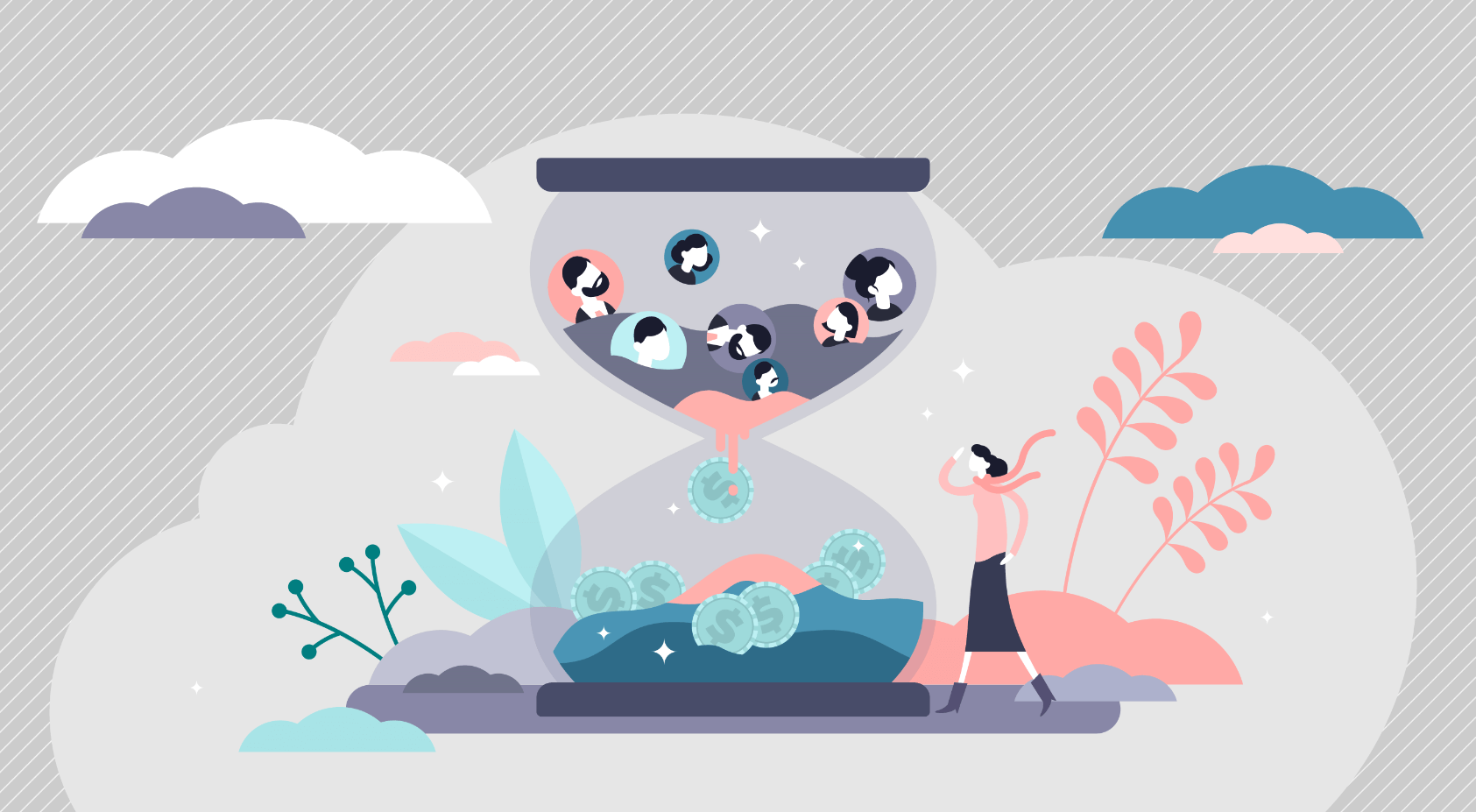 The main aim of the community manager is to turn its audience/prospects into buyers. Initially, he will federate and grow the audience on various digital platforms like LinkedIn. Then, especially in small businesses, the LinkedIn community manager will convert that traffic into customers by proceeding them toward the purchasing arena.
Since LinkedIn offers numerous opportunities for B2B marketing and sales opportunities, lead conversion is comparatively easier compared to Facebook and Twitter.
Engaging Customers by Posting Articles and Images
As a community manager, your primary job is to retain your customers along the way. Your audience should feel heard and valued, especially if they actively participate in the community. Therefore, you should thank them for their likes and shares and respond to their comments. When they ask a question and write directly to you, it is best to instantly answer them to maintain engagement.
You can garner their responses and initiate conversations by posting:
       

Industry-specific stat

       

Curate content

       

Share niche-related blogs that you've written

       

Update them with industry news

       

Offer incentives

       

Use always-on campaigns for well-wishes
Moreover, you can boost the engagement rate by:
       

Commenting on your post within 3 hours

       

Like, comment, or share an emoji on every comment

       

Comment on the latest post that the commenter has shared

       

Send a private "thank you" message to the first three commenters

       

Comment on industry-specific posts that appear in your newsfeed
Attracting New Members through Marketing Campaigns
LinkedIn is an ideal platform to generate new leads, but many businesses find it ineffective. However, with 870 million users, it can offer ample opportunities to network and grow your business. Unlike in-person meetings, LinkedIn offers:
Moreover, the social media site has numerous tools and features to enhance relationship-building with your target audience. You can start by creating a professional LinkedIn profile that is search-optimized and client-focused. Group participation is also an effective way to attract your ideal customer, but consistency is key. You must regularly work towards lead generation to build a steady stream of new clients.
Social Media Manager vs.Community Manager: How Are They Different?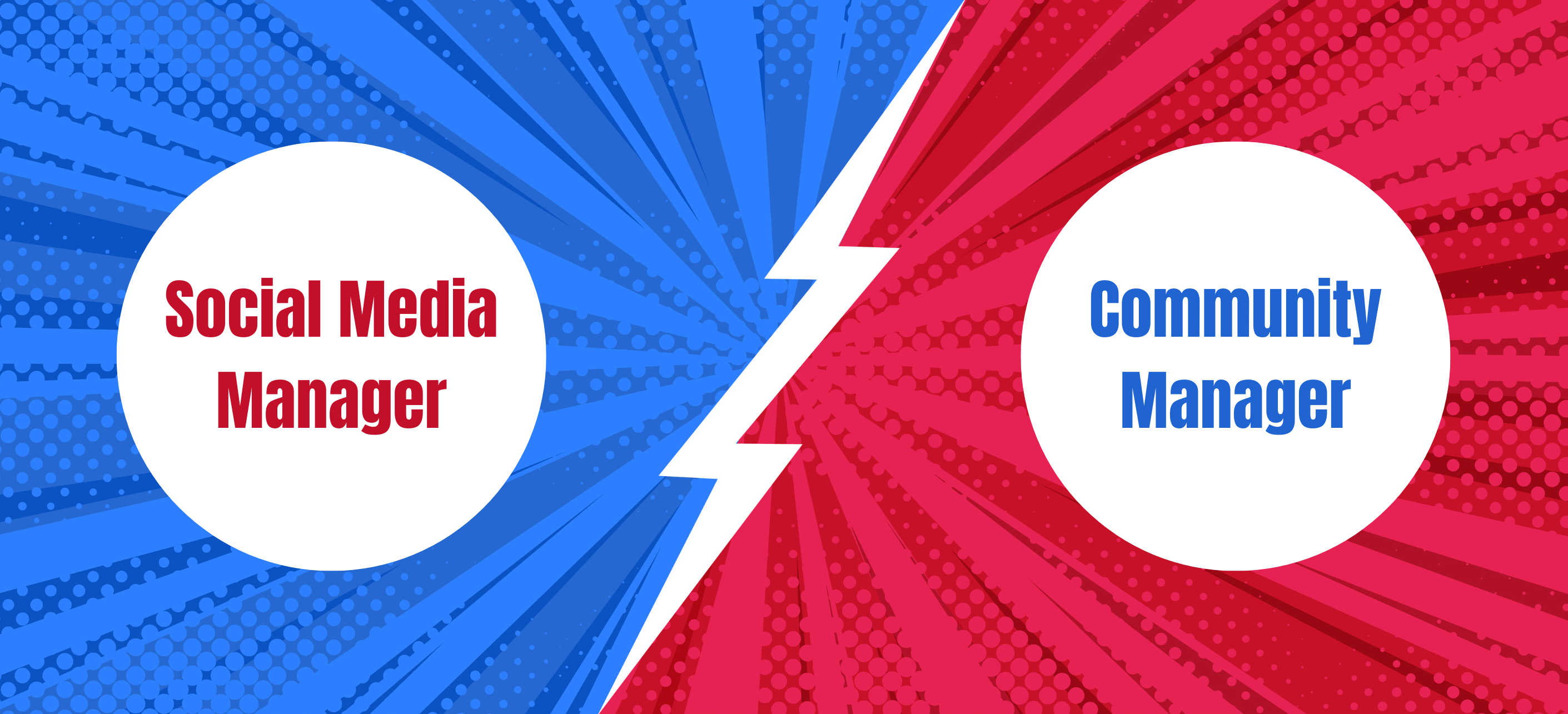 A social media person maintains the voice of the brands on all the platforms. They post about company news, social media posts, product releases, company upgrades, and consistent brand value messages. The aim is to retain and connect with old customers and attract new leads.
Depending on your company size, the social media manager may work independently or with a team of executives. In larger companies, he may delegate posting responsibilities to junior members and personally work on analytics and KPIs to measure campaign performance. Important metrics include click-through and conversion rates. Social media managers are often focused on sales-related activities.
On the other hand, a community manager builds a network of potential customers and develops a relationship with the target audience on a more personal level. He does so by participating in group discussions to encourage engagement and add value to the post. Often, community managers are the brand advocates of any company. They facilitate discussions that will help improve the product and often ask for feedback from the core audience.
A community manager's goals are broader than those of a social media manager and include increasing awareness or engagement. The former strives to increase the number of brand mentions, impressions, and community members across platforms.
How to Be a Successful LinkedIn Community Manager?
Community managers build relationships, monitor community performance, devise relevant strategies, create and moderate content, and communicate to manage a crisis effectively. However, a community doesn't grow overnight, so here we share 7 best practices that will allow you to do your job efficiently:
       

Set community rules

       

Participate regularly

       

Be authentic

       

Listen to the members

       

Appreciate your followers and active community participants

       

Establish and maintain brand voice

       

Be creative with your engagement tactics
What is the SPACE Model in Community Management?
While the community management role is diverse, we can categorize it into six main types using the SPACE model.
S-Support: The central role of a community manager is to offer customer support. You can actively listen to your customers and reply directly or create an FAQ or help document that your customers can refer to when a problem arises.
P- Product Ideation: At this stage, you offer your customers a platform to share feedback and thoughts about your product and company. It will help you innovate and upgrade your products and services per client requirements. The community manager plays a proactive role during product testing.
A-Advocate: As we discussed earlier in the article, a community manager advocates brand proposition to acquire new clients. In this way, community managers create brand awareness and promote products and services.
C-Content: To inform and educate your audience, you need creative content. As a community manager, you must ensure that the community-generated content is appropriate, follows community rules, and meets the brand voice.
E- Engagement: Engagement with current and new prospects is the backbone of a thriving community. Your marketing efforts should be highly interactive to share the branded content on various platforms and build followership.
Conclusion
A successful LinkedIn community manager needs to be creative with strong analytical skills. They are responsible for identifying lucrative engagement opportunities and striving towards improving communications among the prospects.
Besides, they also need to measure and evaluate key metrics of community performance and engagement rates. It will help them identify successful marketing strategies and techniques to achieve desired results. Companies working with community managers can ensure that the brand connects with its targeted audience at a deeper level, which will undoubtedly increase customer loyalty and retention.